Superfrezh // Bean's Liberty Walk M3 on Rotiform
Pioneers. They're the first to introduce groundbreaking styles and parts into automotive societies. The trend setters, the conversation starters, the ultimate attention getters; these are how they're often called. We've seen the first RWB Porsche in Indonesia and its impact on our society was exceptionally outstanding. Second-hand classic 911 prices immediately soared up and people from all over the countries are visiting the Terror Garage shop to have a look at their RWB builds. Today I'd like to present to you yet another groundbreaking build that has not been done in Indonesia. Meet Bean (@iacro_bean) from iAcrophobia Beijing, this is his first-in-China Liberty Walk widebody M3. With 12″ front and 14″ rear wide Rotiforms, it's surely been built to impress.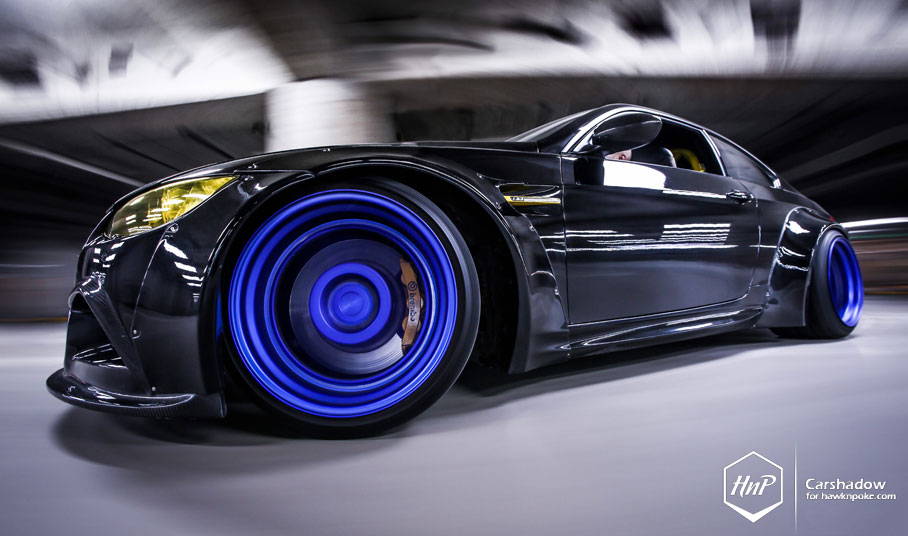 Irresistible. Currently into his 10-month ownership of the car, Bean purchased this E92 M3 in an already-modified state. Having no interest in the previous owner's modification style, Bean took the all-out approach by rebuilding everything and installing his all-time-favorite Liberty Walk kit. Being the first ever kit to be installed in China, his ///M build became wildly popular overnight within the Beijing society.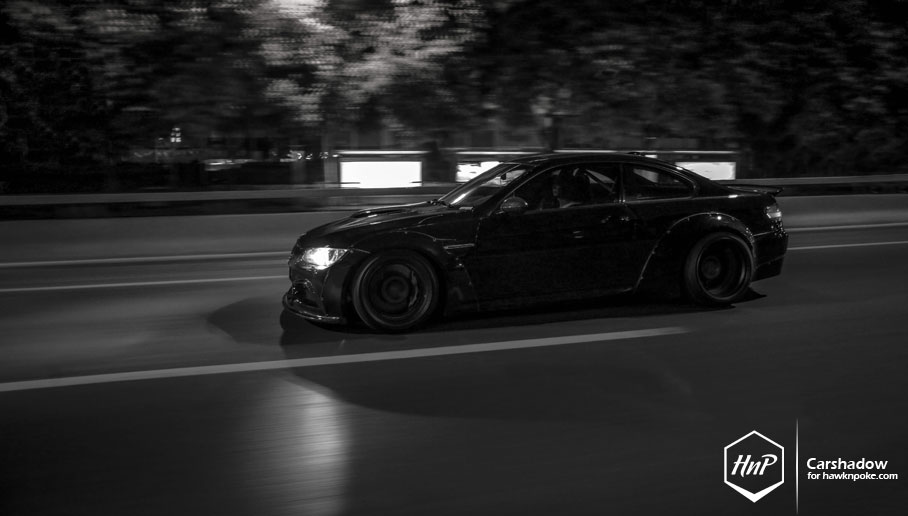 Having previously built slammed VW MK4 Golf, 2 BMW E39s and an E46 M3, Bean knows it all too well when it comes to suspension setups. Broadway Static coilover with Muller air cups become his suspension of choice. The static coilover allows superior handling, while the Muller air cups provide lift system when necessary. It's the best of both worlds. You should also check out KW's HLS for a similar setup from our local partner Absolute Rich Tuning.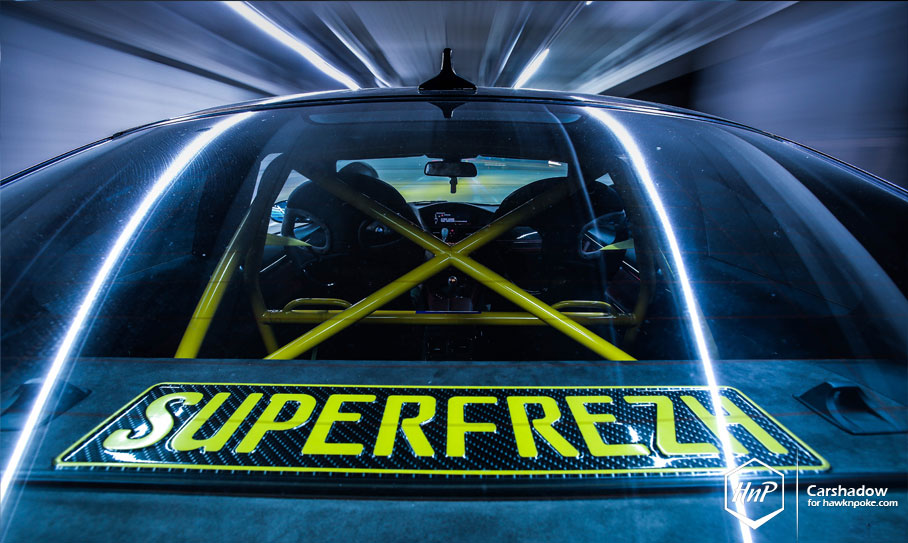 Planning to open a Superfrezh auto workshop later this month in Beijing, Bean also intended this car to be the shop's demo car. That's why we're seeing nothing but the best parts being installed onto the build. Especially attractive are the striking velvet blue Rotiform IND forged wheels in 19″x12-14 size. Wrapped with 325 tyres on the rear, it's the perfect sizing to compliment the meaty looks that these Liberty Walk vehicles are popular for.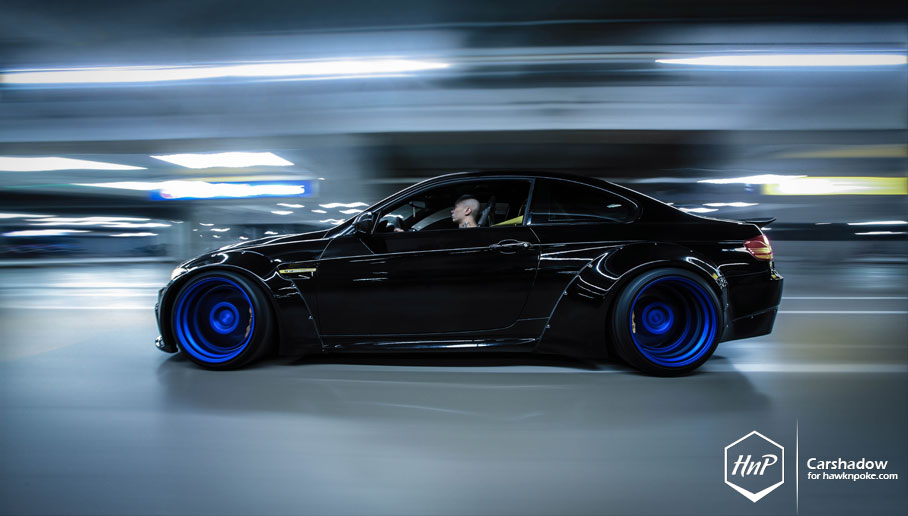 All show and all go. Despite being so wide and so low, Bean daringly once did a 2500km round trip with his build. A blown tyre and busted oil pan became his menu later that day, but it all came out as good memories for Bean. All thanks to great experiences and opportunities to inspire others throughout the trip.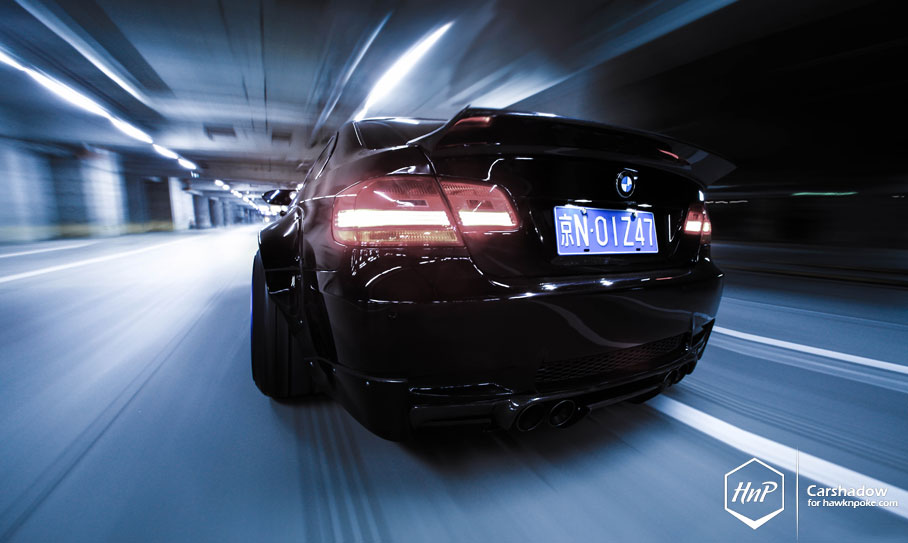 What's next? Bean is currently planning on installing a Gintani 650 supercharger kit for the engine, all to match the aggressive looks that the exteriors have achieved.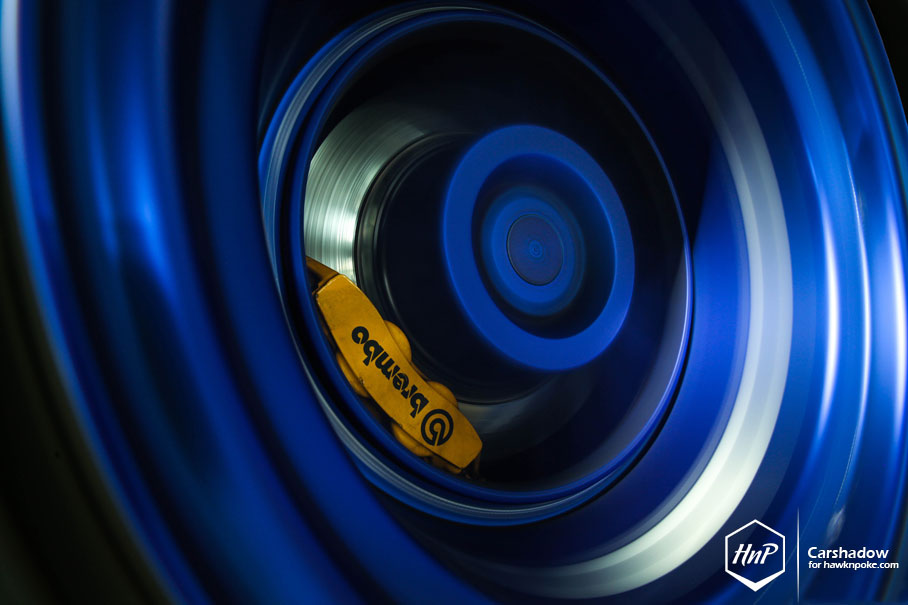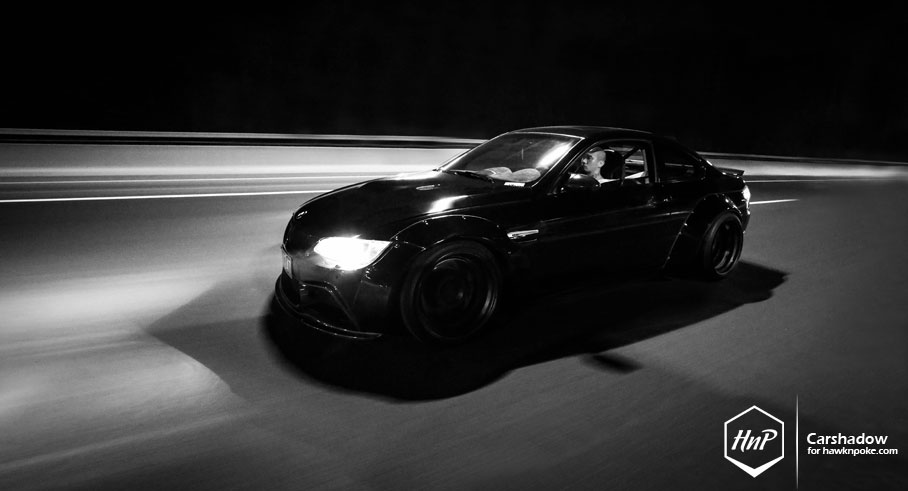 EXTERIOR
OEM BMW Schwarz black
Arkym front bumper
Liberty Walk overfender kit
Liberty Walk duckbill wing
Seibon carbon hood
Varis rear undertray
WHEELS ETC
Rotiform IND Race wheels 19″x12-14
Nitto Invo tyres 285/30 325/30
Broadway Static bespoke suspension with Muller air cups
16K Hyperco springs
Brembo GT big brake kit
INTERIOR
OEM Porsche 996 GT3 seats
Half cage
Alcantara interior
IND yellow seatbelts
ENGINE ETC
AFE cold air intake
Akrapovic full exhaust system
Vorshlag motor mounts
Powerflex Race bushings
H&R sway bars
Additional Infos
Photography by:
Carshadow / Zichen Gao
Beijing, China
Website: Carshadow.net
Instagram: @airgzc
Email: airgzc@gmail.com