Power of Luxury // Aston Martin Rapide on HRE
In today's society, everyone seems to be compelled by the idea of doing many things at once. The more the better, the merrier. Having equipments that can do all things at once. Having vehicles that can serve many purposes at once. Some are called smartphones, which can now be used not only to make calls, but also to share the strangest memes to the world. Some are called smart TVs, which are not only displaying live television but also serving you the internet. People are in control of these things; we can do more things from one single device. And have we been expecting the same from our cars? Obtaining the best of both worlds (i.e. power and luxury) from a single package? I bet we did and this Rapide has been a very good solution to that.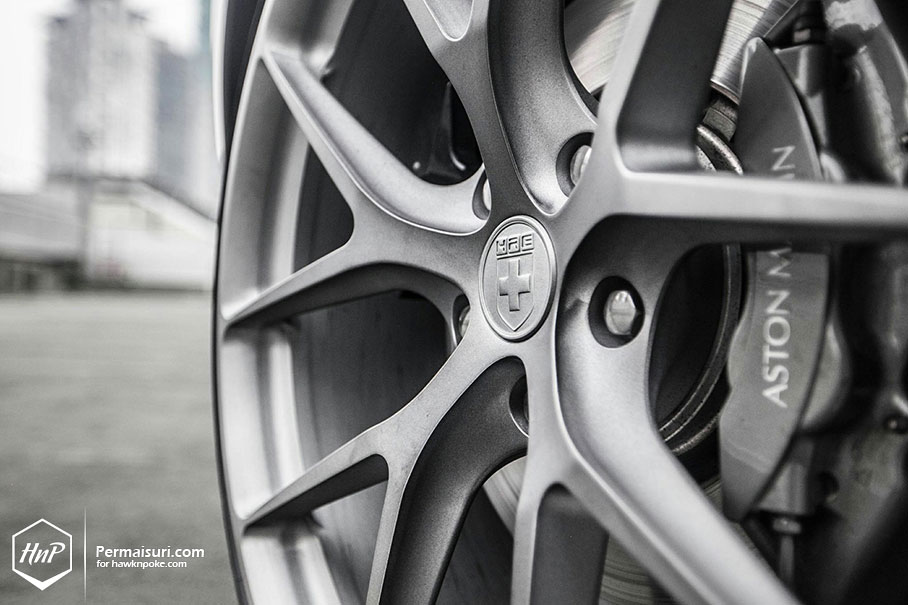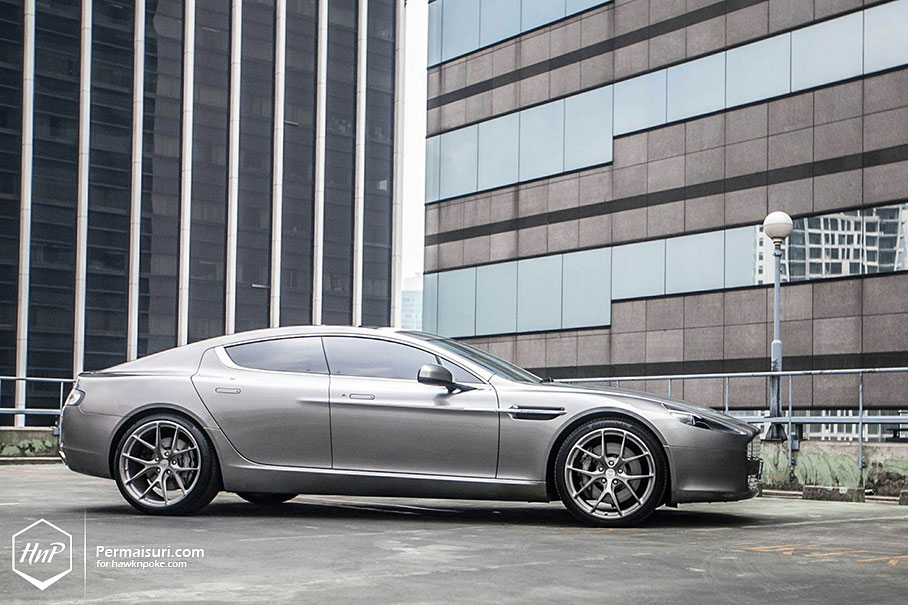 It's a foot longer than any other Aston Martin out there and it's even longer than the Honda Accord. What were the engineers thinking? Even inside the rear cabin you can hardly fit a full-sized human in there. Yes the upholstery and leather qualities are the finest, made for kings, but unless your a part of the other world (elf? hobbit?) you'll have a hard time enjoying your time in there. So, what's Aston Martin really trying to achieve with this new breed?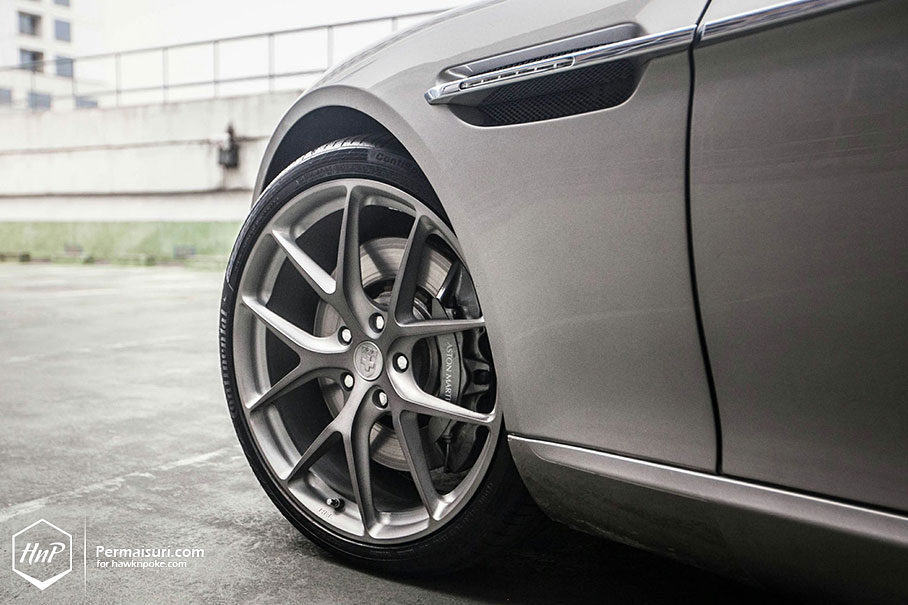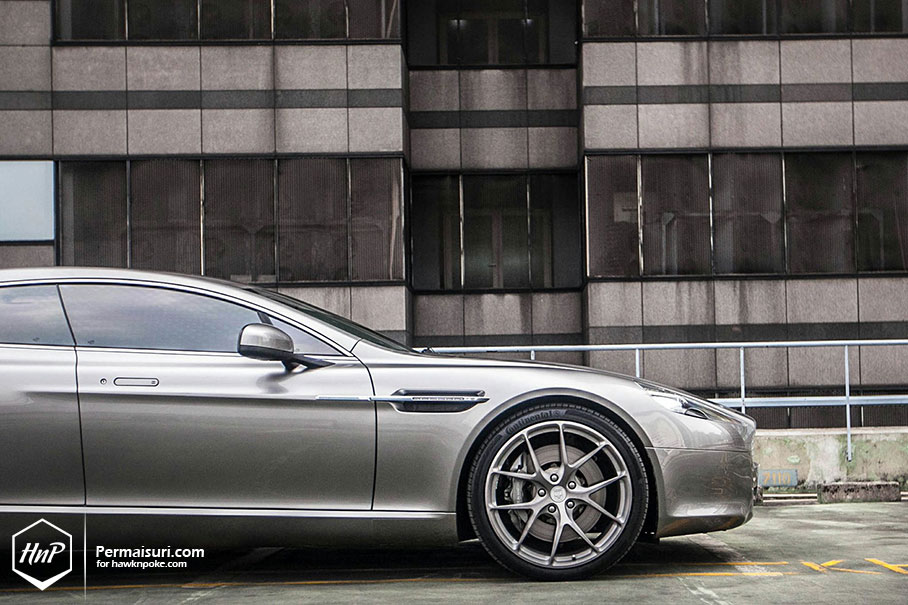 Boys love the superhatchbacks, men love the supercars and gentlemen need the supersaloons. You've had your fun times breaking others' necks with your superhatcbacks and your spines along with it (stance lovers out there let's admit it). You've had your times breaking race times on the weekend circuits with your supercars; yet suffering fatigues during drives thanks to the sports suspension. Nowadays you need the car that can support those spines, and yet still capable of trolling around those supercars around the track.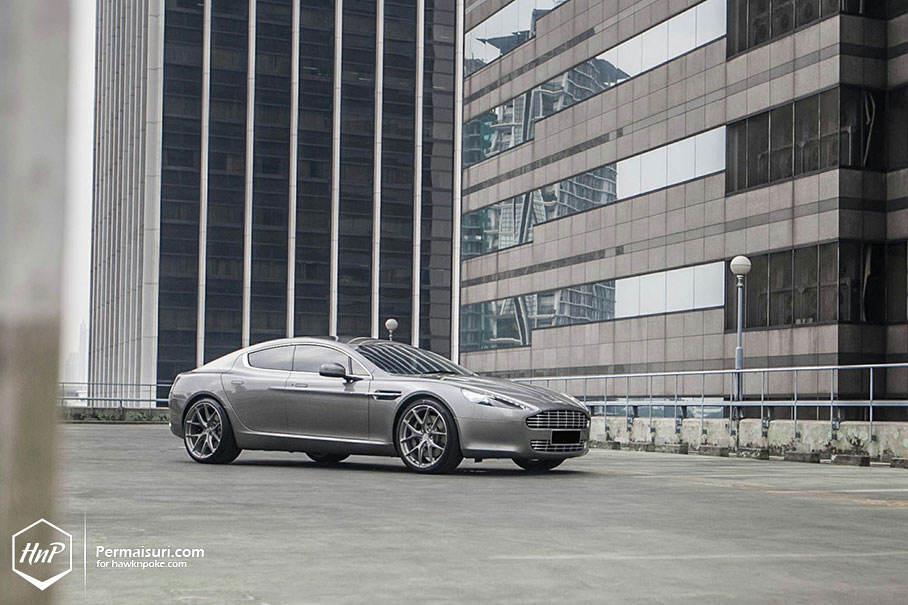 Taking your kids at the back seats would also help in inspiring them to share your passion for cars. Now for all these gentlemen things, the Rapid is the finest vehicle out there. It's comfortable, accommodating and luxurious. Yet with a push of the Sports button, it will devour you with the glorious V12 engine noise and endless amount of power behind your spines.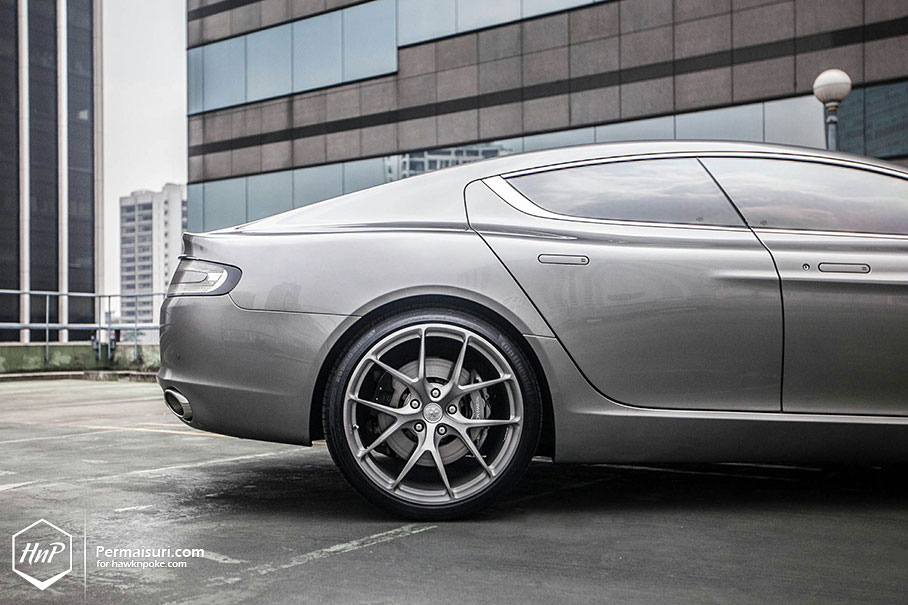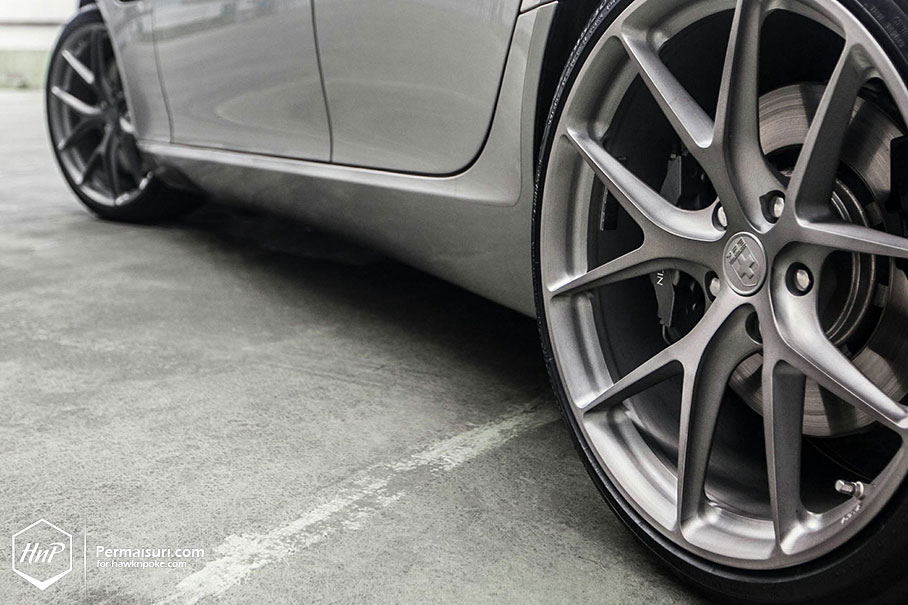 Today's Rapide is special thanks to the jewelry makeover done by Permaisuri. Luxurious pendant in question being the set of 21″ brushed titanium HRE P101 wheels. Muscular, aggressive and sinister-looking, this exclusive set of wheels have skewed the Rapide's dial even further towards its performance-supercar inheritance.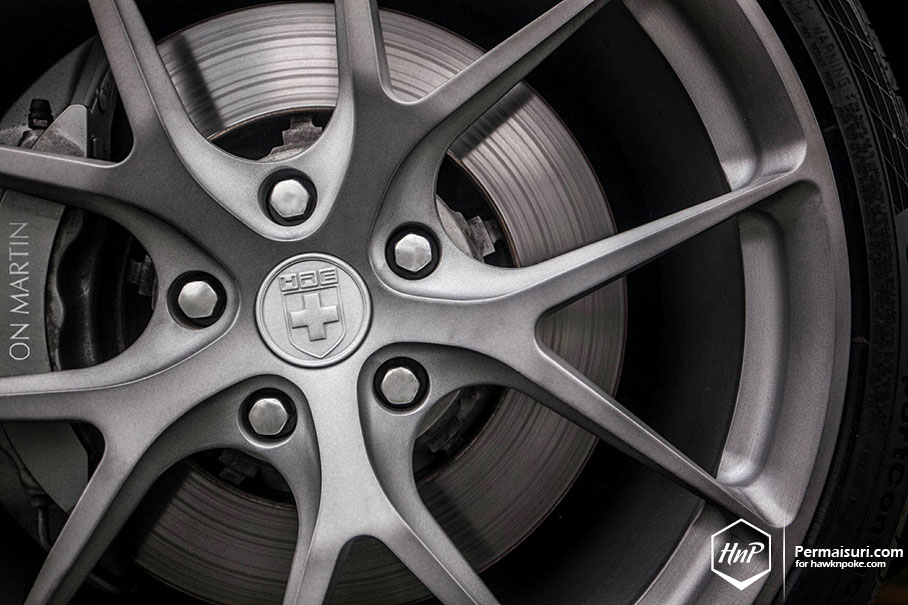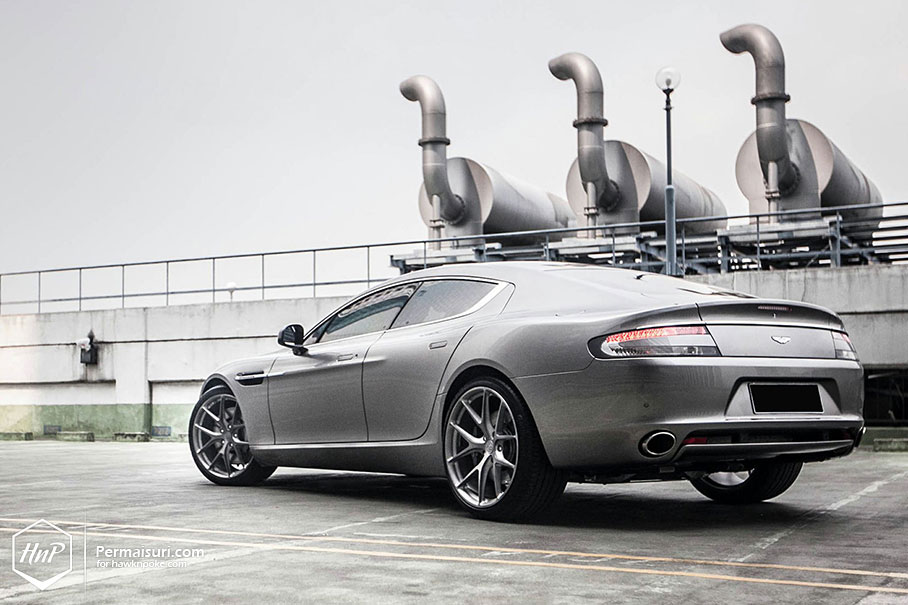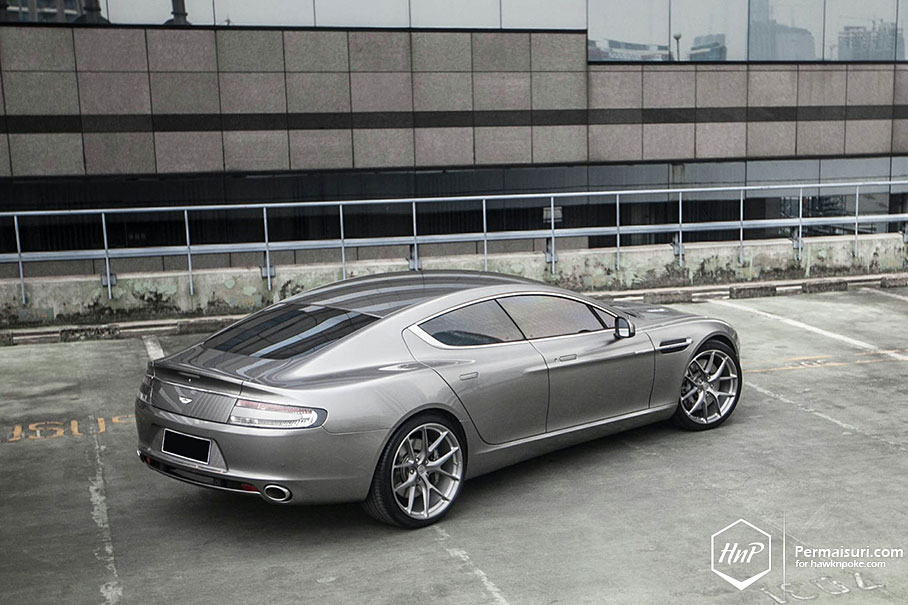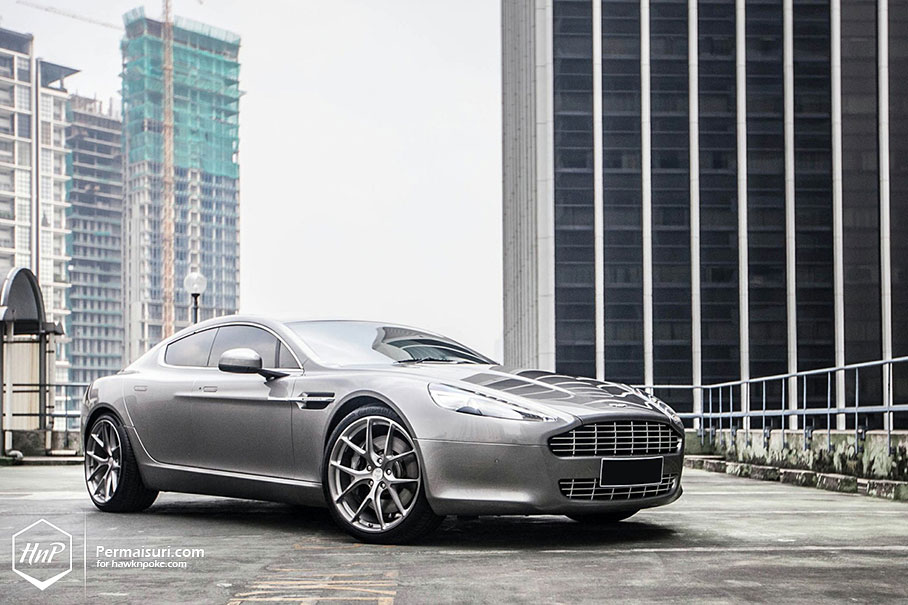 Modification Specs
HRE P101 21″ brushed titanium with HRE metal billet caps
Continental CSC5P 255/35 295/30
Recommended Oil
TOP 1 Synthetic Oil
Additional Infos
Dressed up by:
Permaisuri