Rule the Streets // Sebastian's Evo VIII on Volk Racing
What's quick, 4-wheel-drive, 4-door, have aggressive handling and a turbocharged engine? Absolutely there's no better way to describe the Mitsubishi Lancer Evolution than through those five characteristics. With 271 horsepower from the factory and a 0-100km/h time in around 5.1 seconds, who wouldn't want one (apart from non-stick-shift drivers)? Plus, upgradable parts are in abundance when compared to any other European counterparts.
Meet Sebastian and his immaculately maintained Evolution VIII GSR wearing the freshly released ZE40 Volk Racing wheels.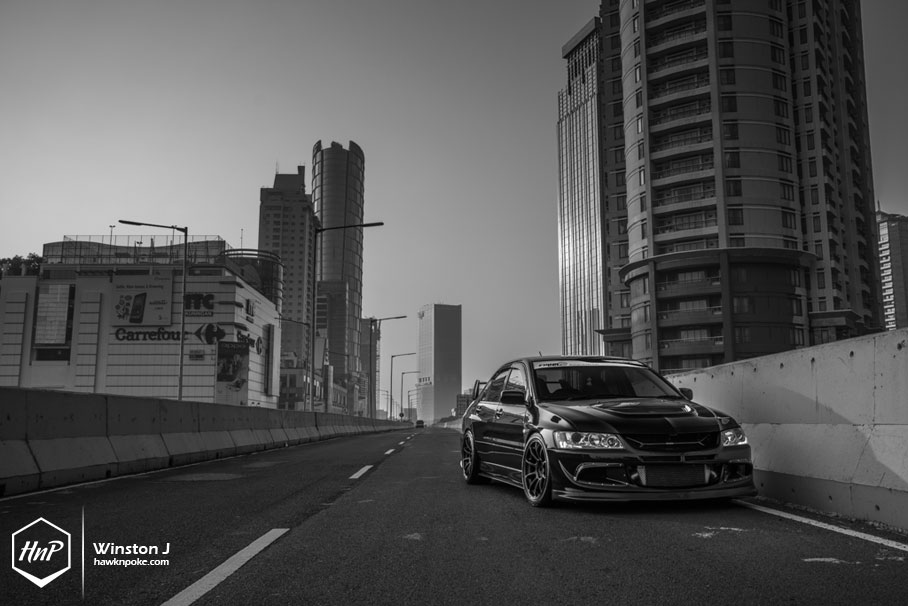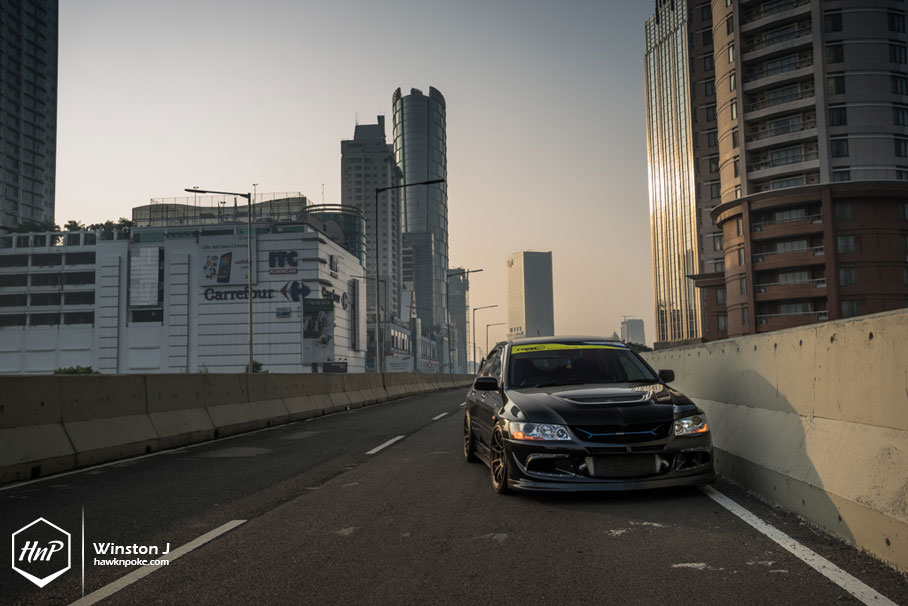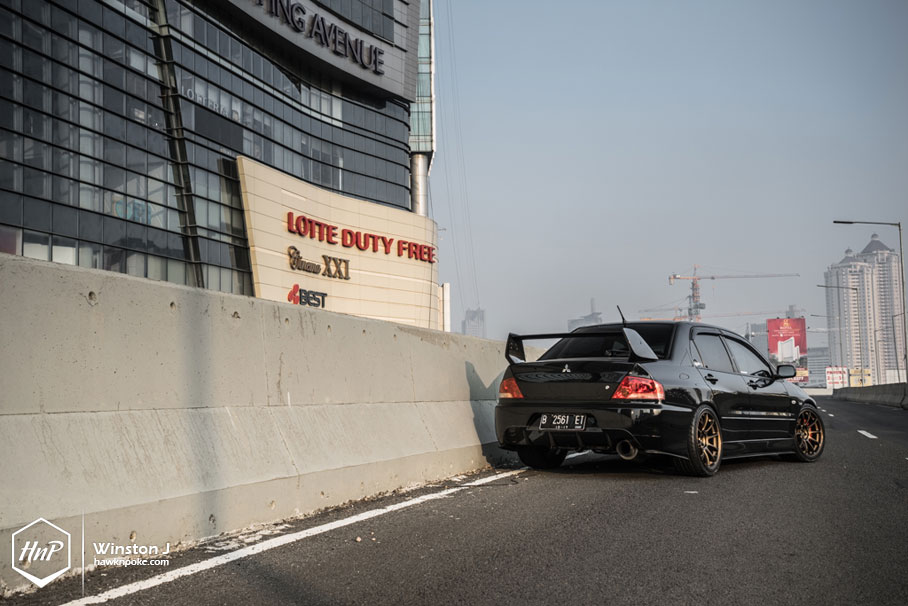 Sebastian, being a veteran in the world of Japanese-car racing and aftermarket tuning, saw the potential that this VIII GSR has. Through his involvements in Firna Protechnic and participations in countless number of Sentul races, Sebastian knew exactly what he wanted from the Evolution. He started off by doing go-fast upgrades through HKS bolt-on parts and internal reinforcements. Considered to be mild in his taste (he has a 684HP Evo III in comparison, check out the build thread), this streetable machine pushes out more than 300HP.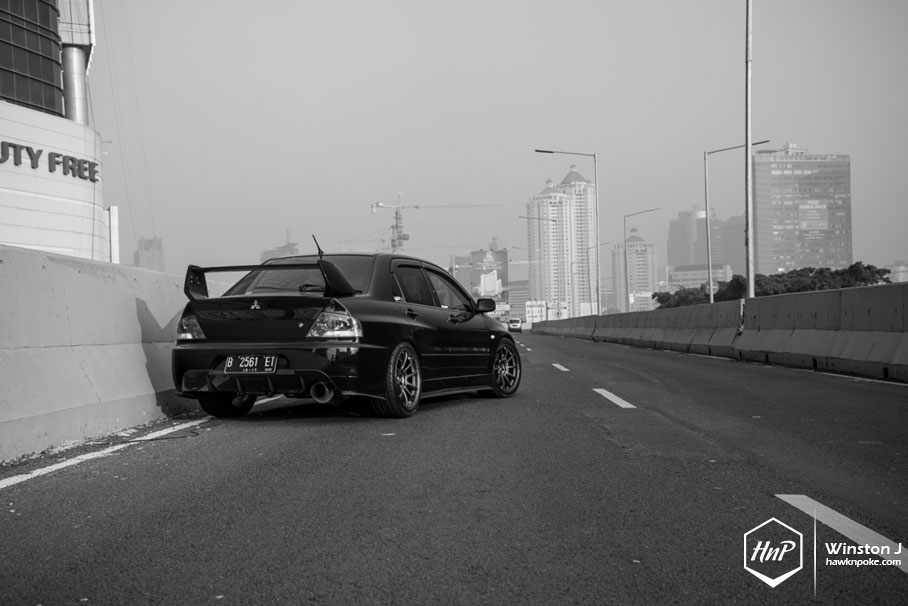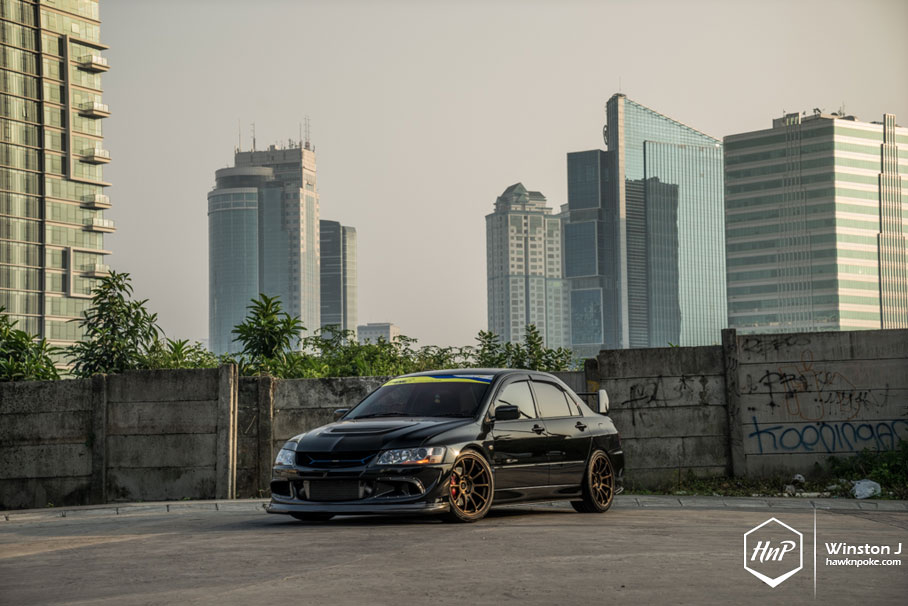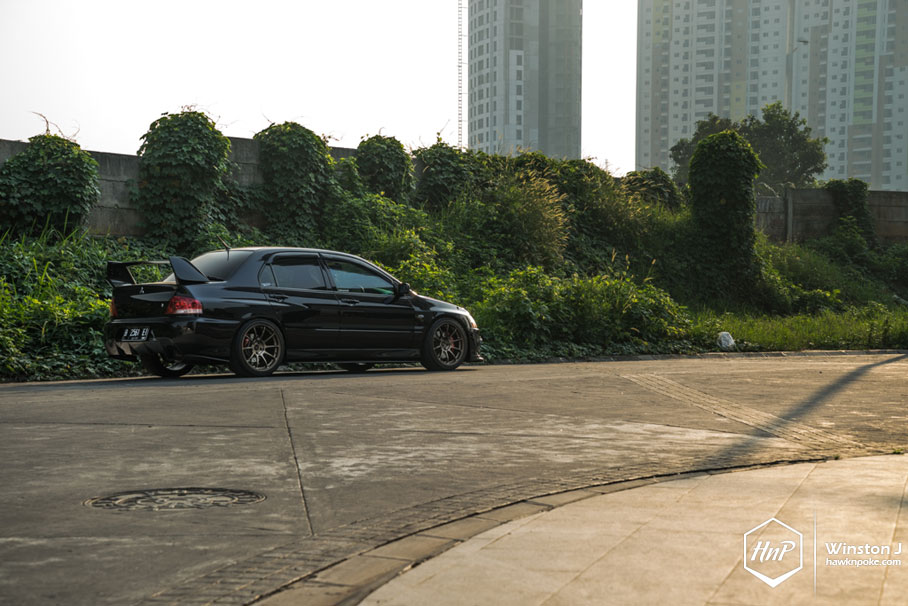 Having satisfied with the engine mods, Sebastian gradually enhanced the look of his ride through lowered suspension (on HKS coils) and the installation of lightweight forged Volk Rays RE30 (now replaced by these ZE40). With the power he is currently making, he made the wise choice to also upgrade the brake pads, rotors and brakelines. Keeping the OEM Brembo calipers, these changes made the best performance impacts without being an overkill for occasional track use.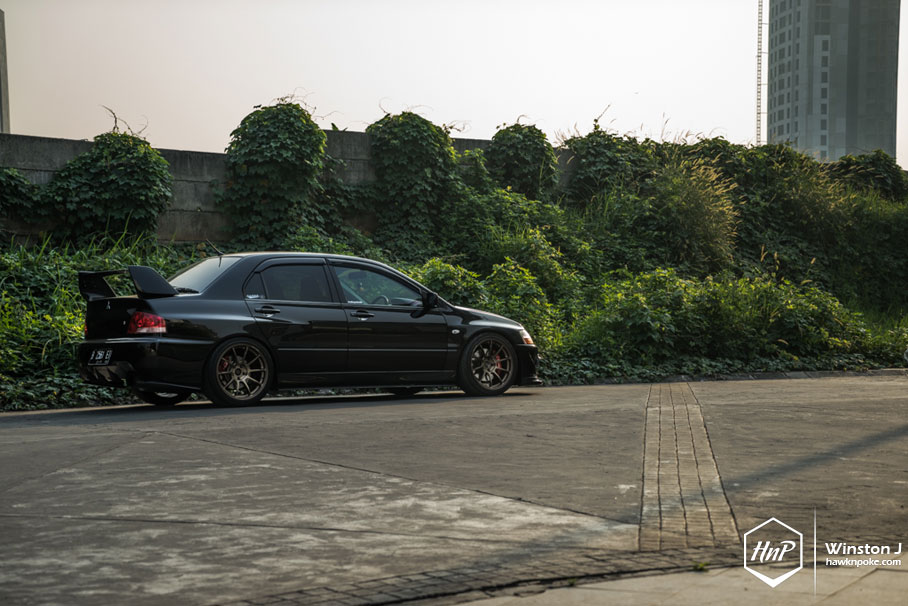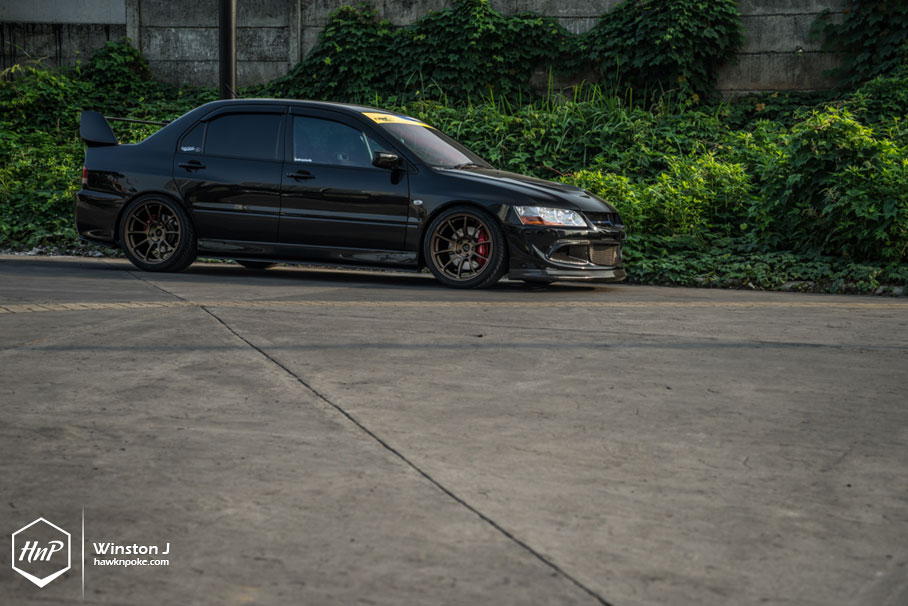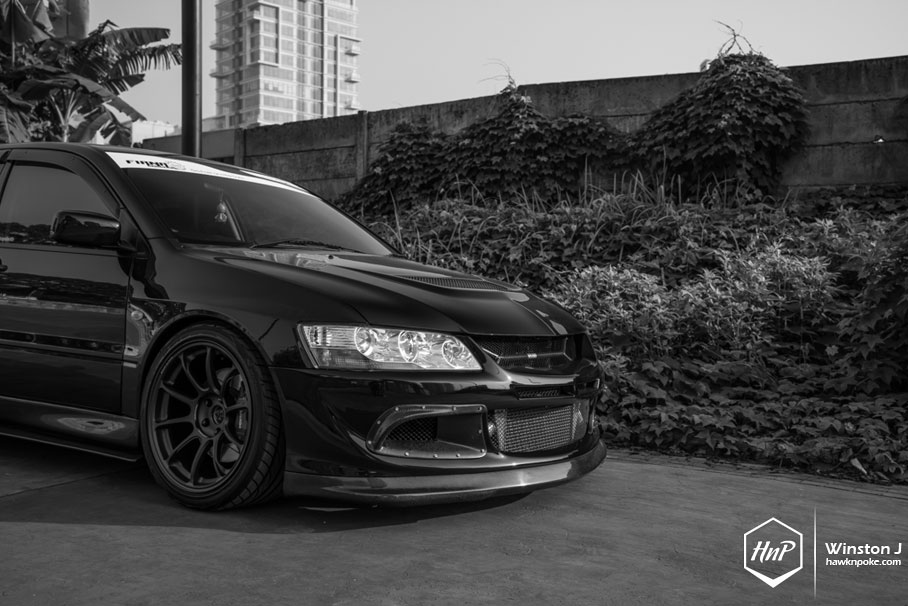 Earlier this year, Sebastian went to the biggest automotive convention in Japan, the Tokyo Auto Salon, where he was bitten by the mod bugs yet again after a face-to-face confrontation with the new Volk Racing wheel: ZE40. It was a love at first sight for Sebastian. Thus, upon his return to Jakarta, he ordered them straight away through one of our partners, Elika Automotive Performance.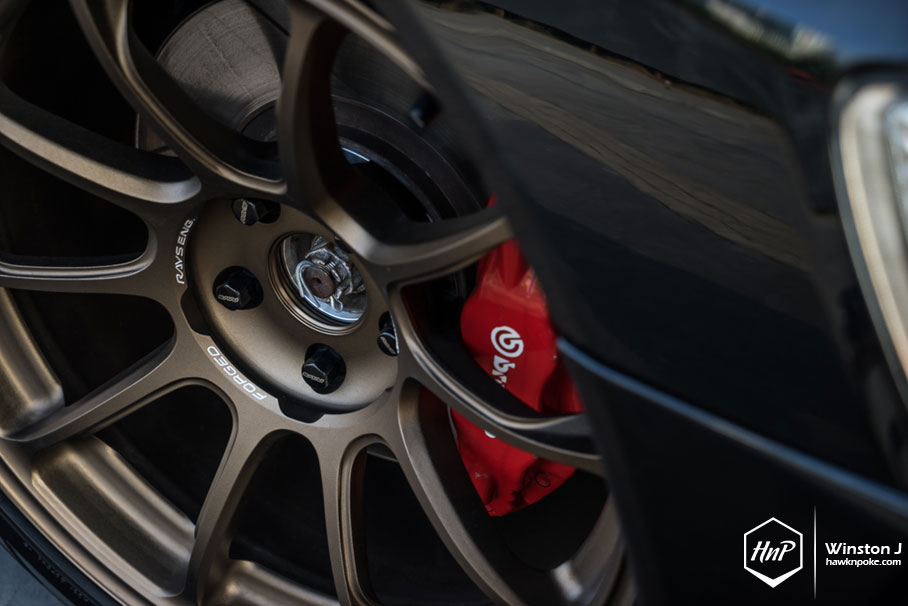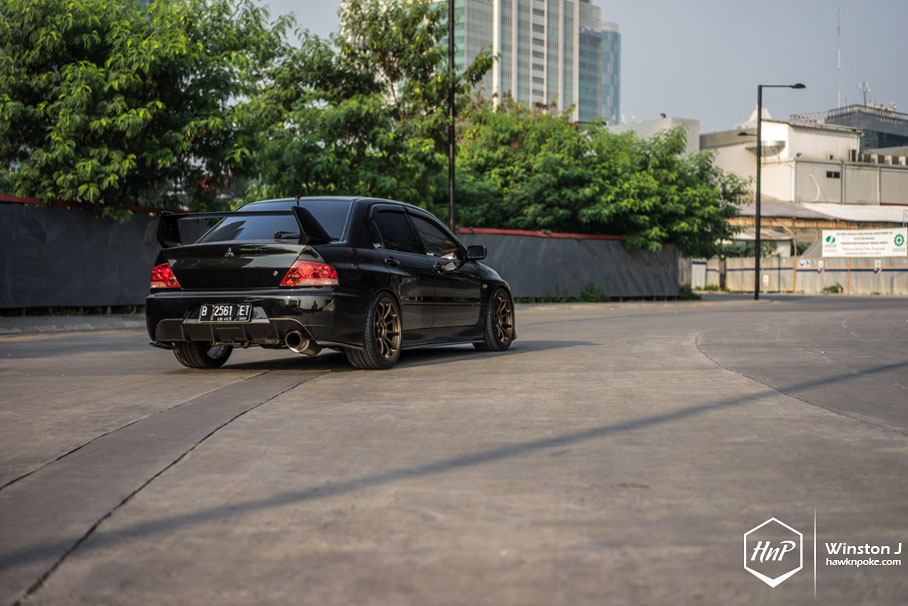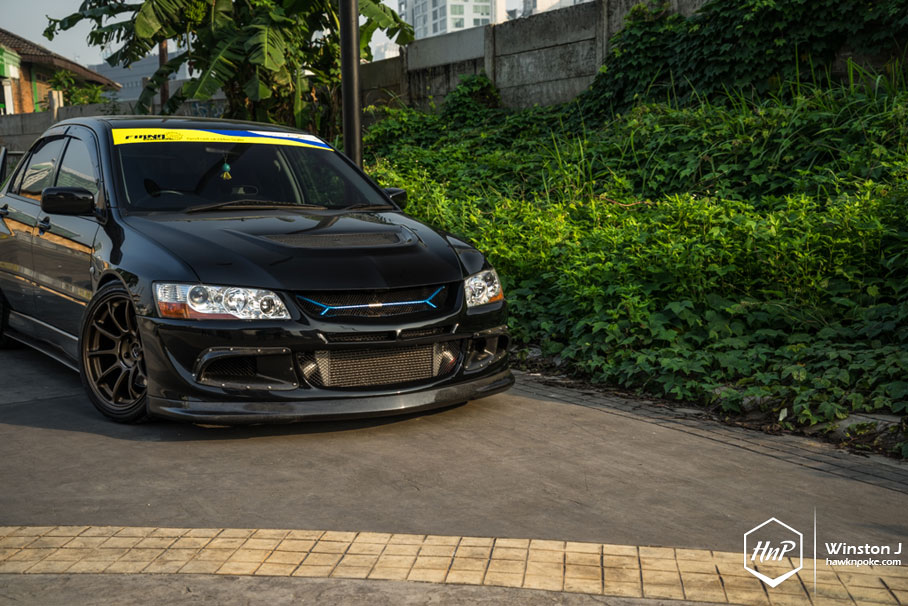 After couple of months in waiting, Sebastian finally received the shipment and installed those wheels along with some additional exterior parts. Retaining the Evolution VIII's original bumpers, he's going after the aggressive yet not-over-the-top looks. Subtle but stunning. Achieved by pairing the OEM bumper with carbon fiber lips on the sides, rears and air ducts; topped off with the gorgeous Do-Luck front lip. Such a setup, when paired with the aggressively fitted functional wheels and lowering, has proven itself to be one of the nicest looks one can attain with the Evolution.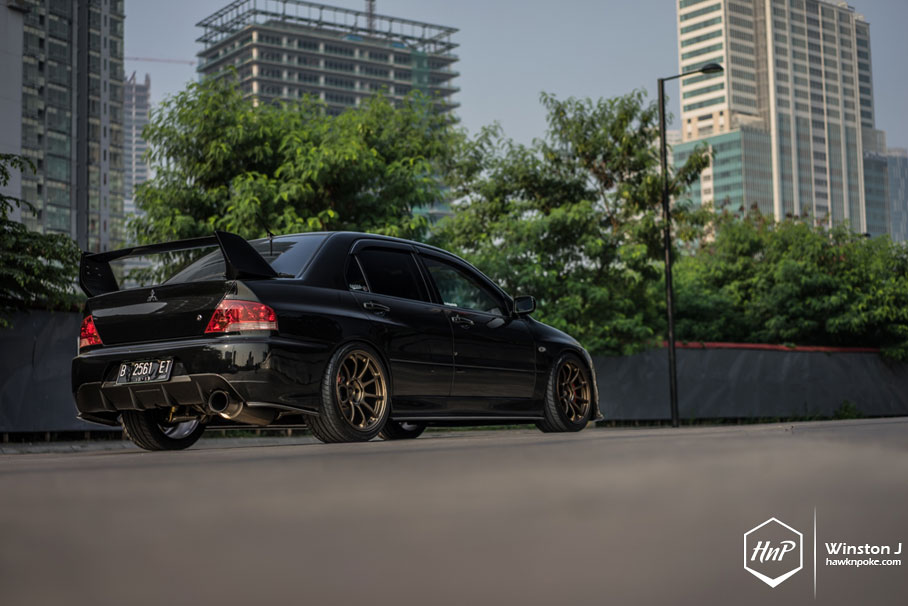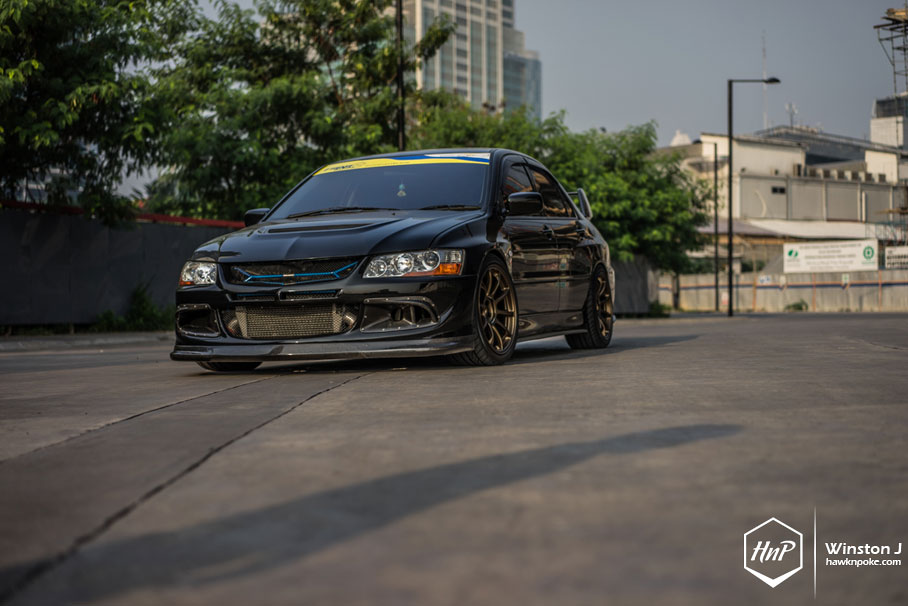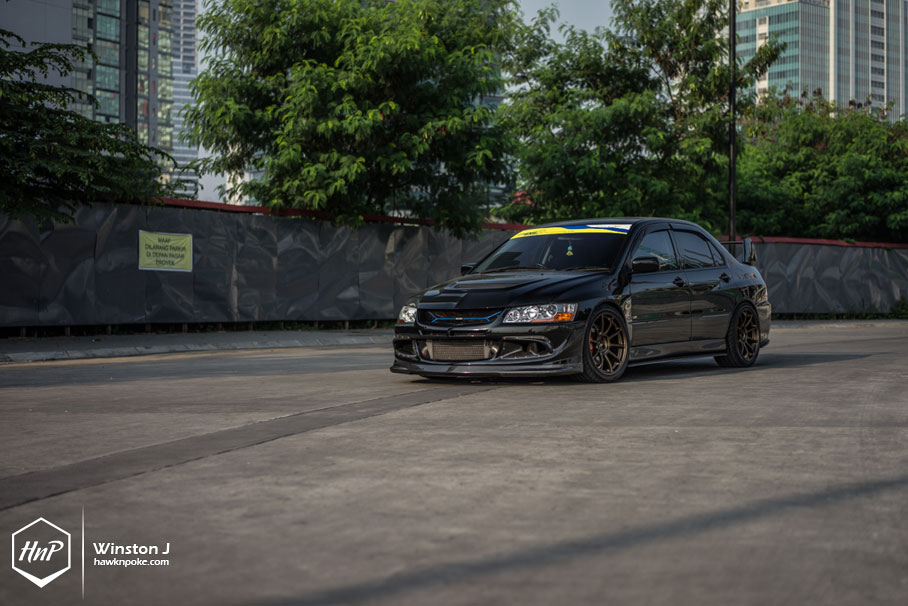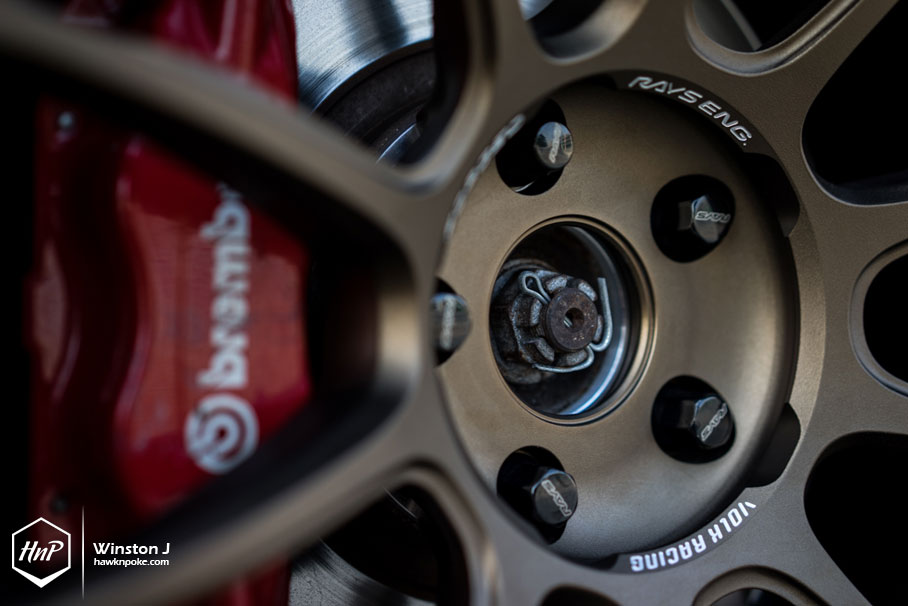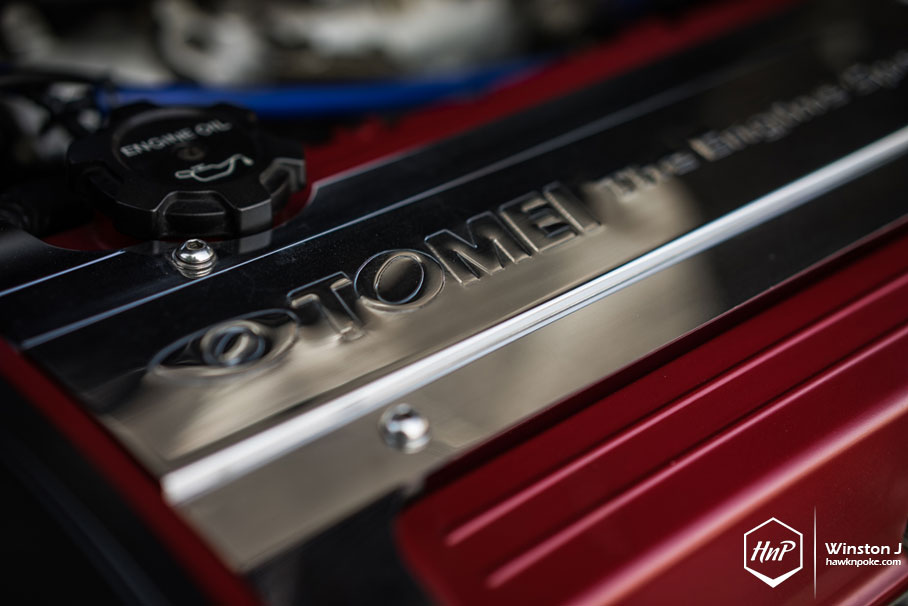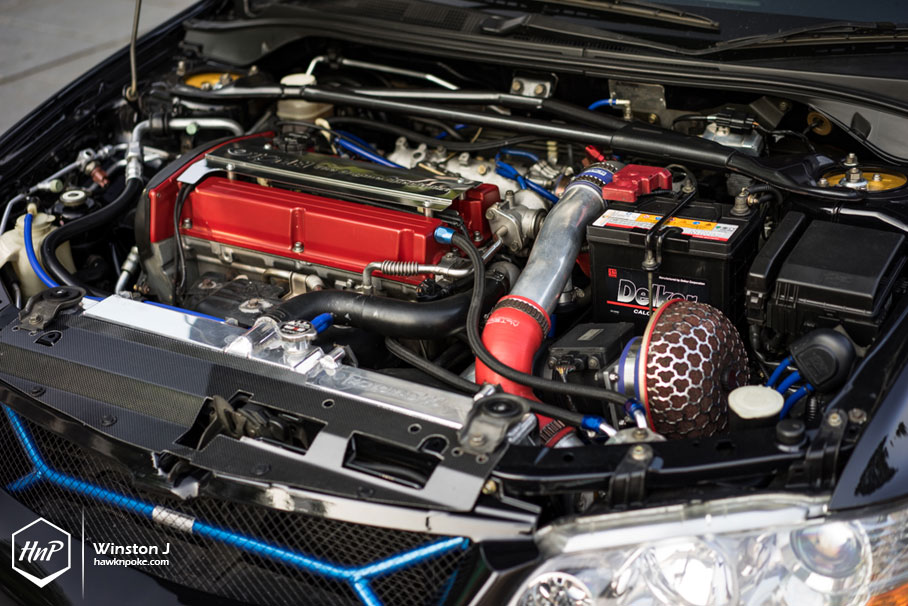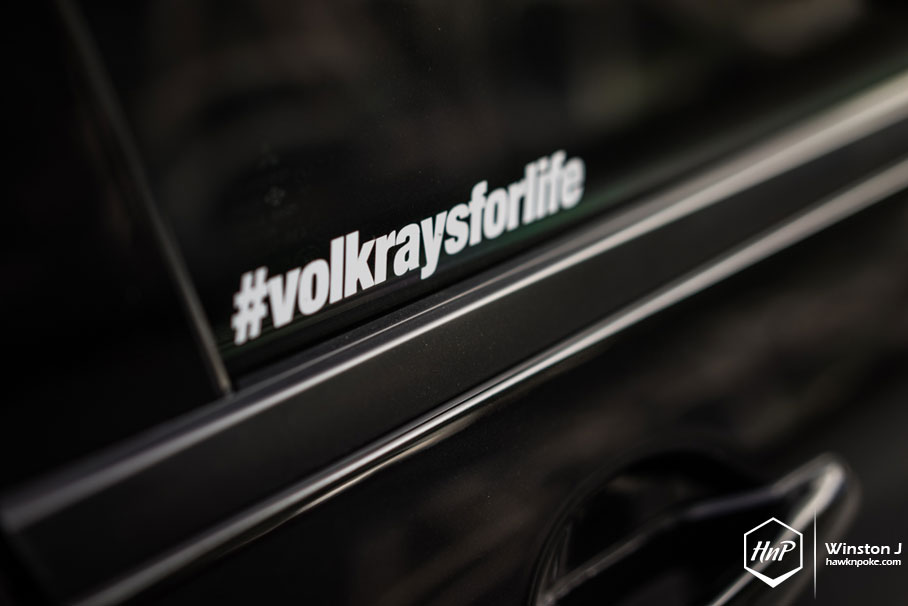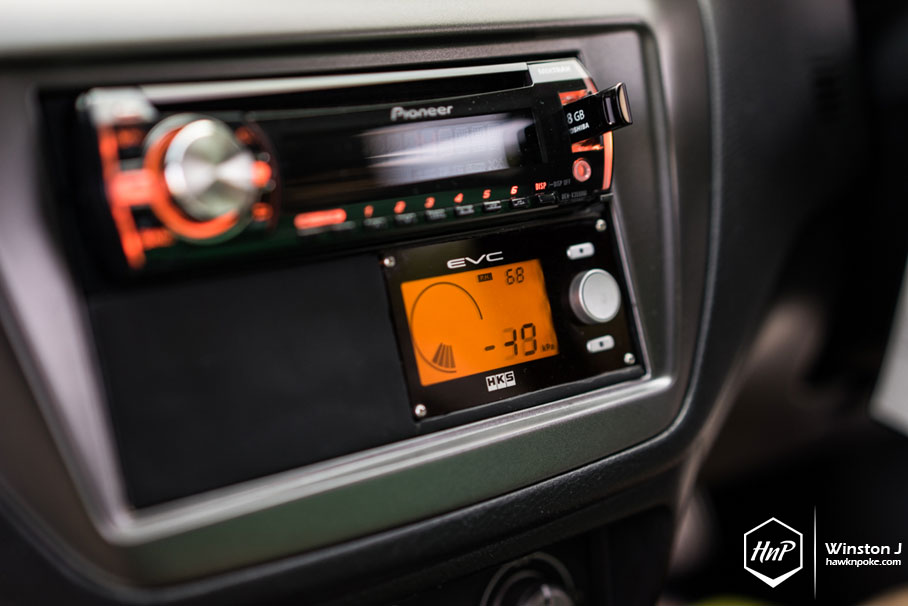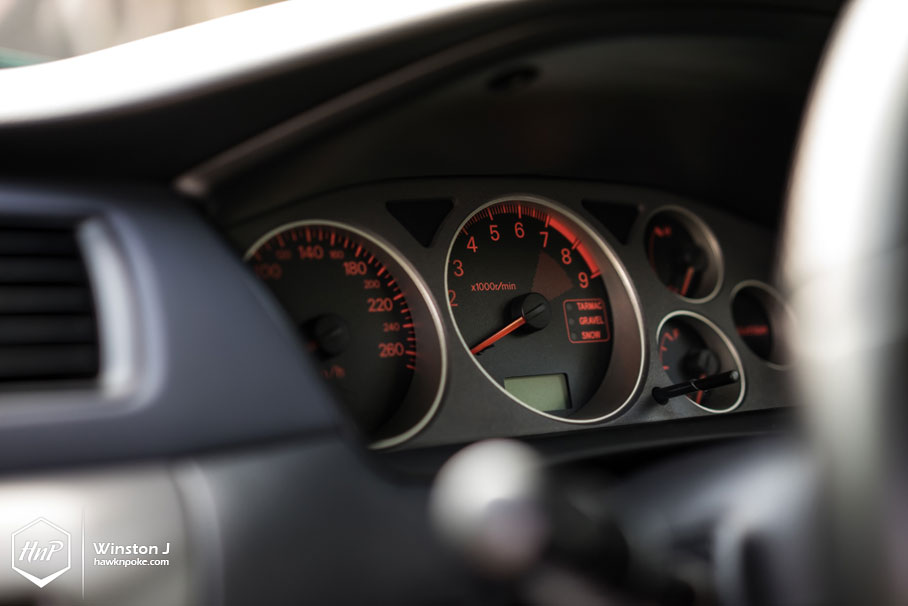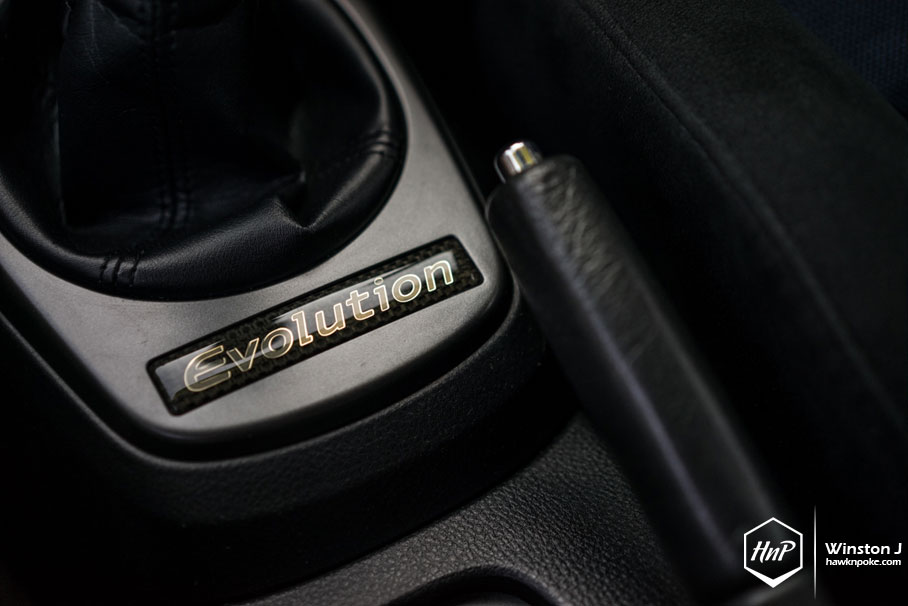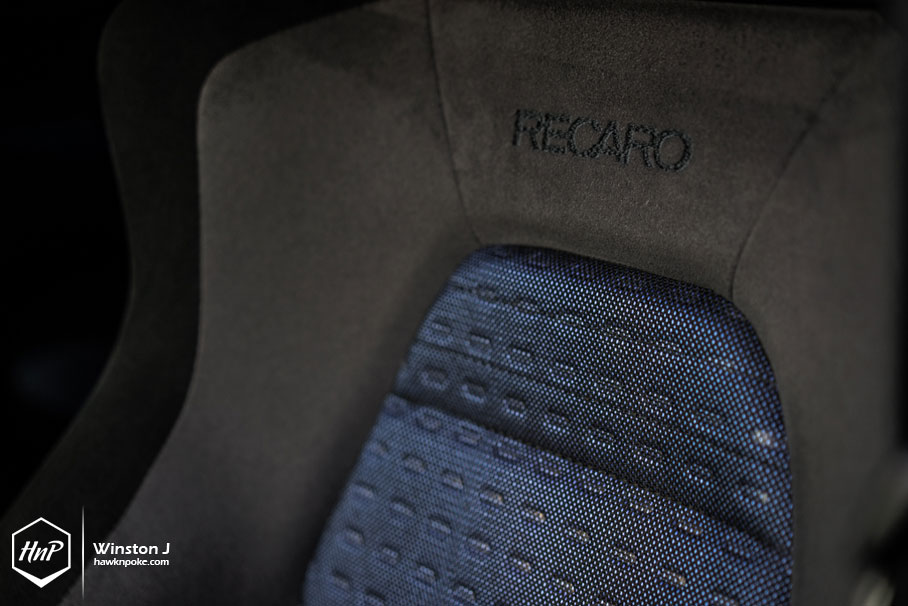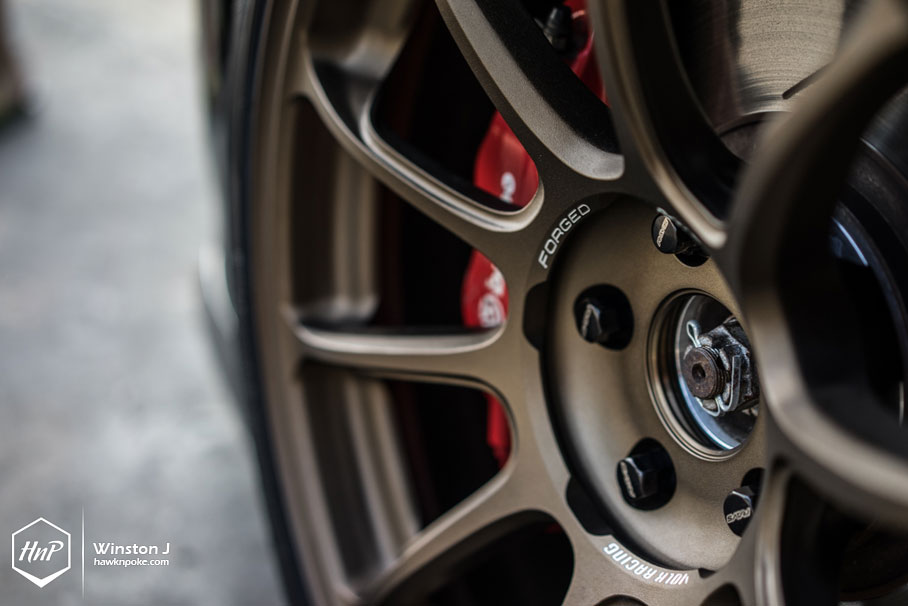 Modification Specs
ENGINE ETC
HKS Camshaft 272/272
Brian Crower Valve Springs and Retainer
Brian Crower Camgear
T.M.Works Individual coil
HKS 680cc Injector
HKS GT-II 7640R KAI Turbine
HKS Spec-R full Titanium Exhaust
HKS BOV and Intake Filter
HKS EVC 5 Boost Contoller
Aeromotive Fuelpump
Tomei Fuel Pressure Regulator
Koyorad Alumunium Radiator
OS Giken STR Twin Plate Clutch
ECU Reflash by Firna Protechnik
WHEELS ETC
HKS Hipermax MAX IV SP Coilover
Endless Brakelines
Dixcel Rotor Disc
Dixcel Brakepads
Volk Rays ZE40 Bronze 18×9.5 ET22 All Around
Yokohama S.Drive 255/35/R18
EXTERIOR
Do-Luck CF Front Lips
Varis CF Airduct
Cusco Front Brace
DAMD CF Side Skirt Extension
DAMD Rear Bumper Extension
OEM Evolution 8 Front Bumper "Nose Chopped"
OEM Evolution 7 Brake Lamps
OEM Mitsubishi Door Visor
Recommended Oil
TOP 1 Synthetic Oil
Additional Infos
Photography by:
Winston J
Mobile: +6281932092426
Email: winston_jaury@hotmail.com