No Boundaries // Ray's MKV R32 on Alphards
Passion knows no boundaries. Call it different. Call it wild. Call it divergent. Call it ridiculous. Every once in a while there's always that one passionate build that sets a car apart from the rest. Daring and outrageous. Stirring just enough love/hate relationships on the web to make it even more popular. Lamborghini on air suspension. Slammed rally cars. Static Odysseys. Blurring the line between style and functions at the same time. Today's R32 is no exception. With a V6 engine and a performance mod list equivalent to a track-able daily car, it makes us wonder what goes behind all these air suspension setups.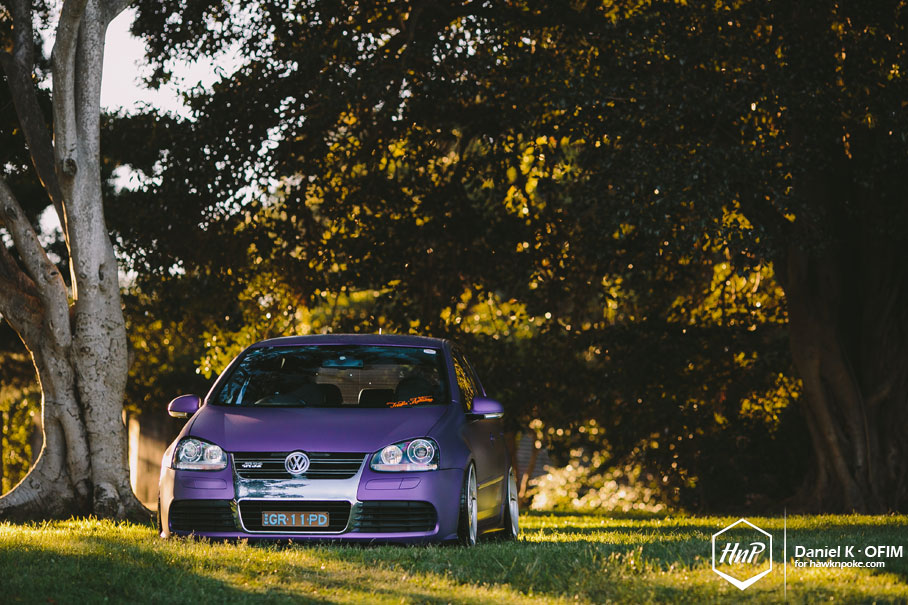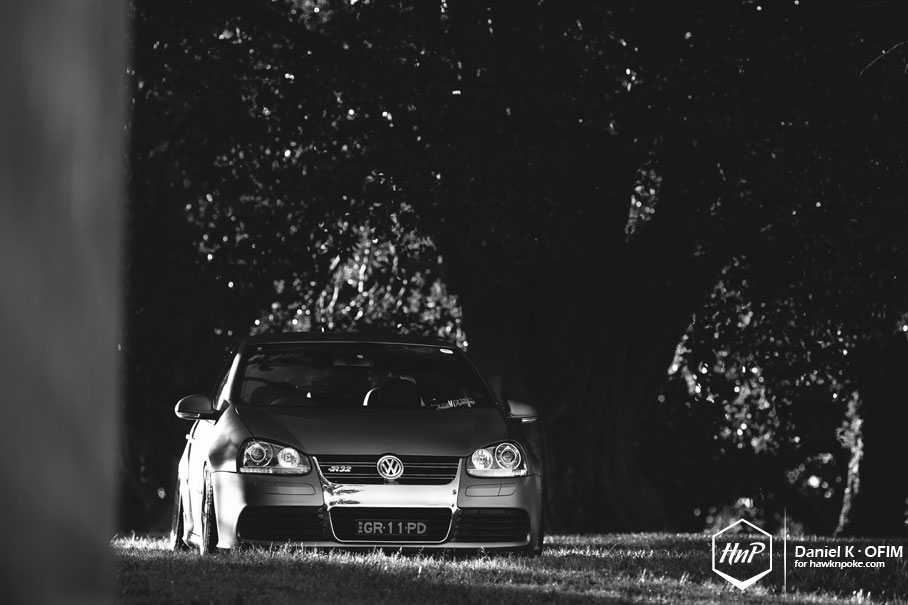 Couple of weeks ago Daniel Karjadi, an Indonesian HnP contributor living in Sydney, showed me a picture of his friend's matte purple R32. A fellow blogger himself (check out his Sydney-based OFIM blog), Daniel couldn't resist but to share Ray's amazing build to us all here in Indonesia. Fast, undoubtedly low and eccentric, I was excited to see the picture and can't wait to receive the full photoshoot pictures in my inbox. And just several days ago, these outstanding captures arrived. With Daniel himself being a full-time wedding photographer by day, I can't help but to notice the great toning works he put into the pictures.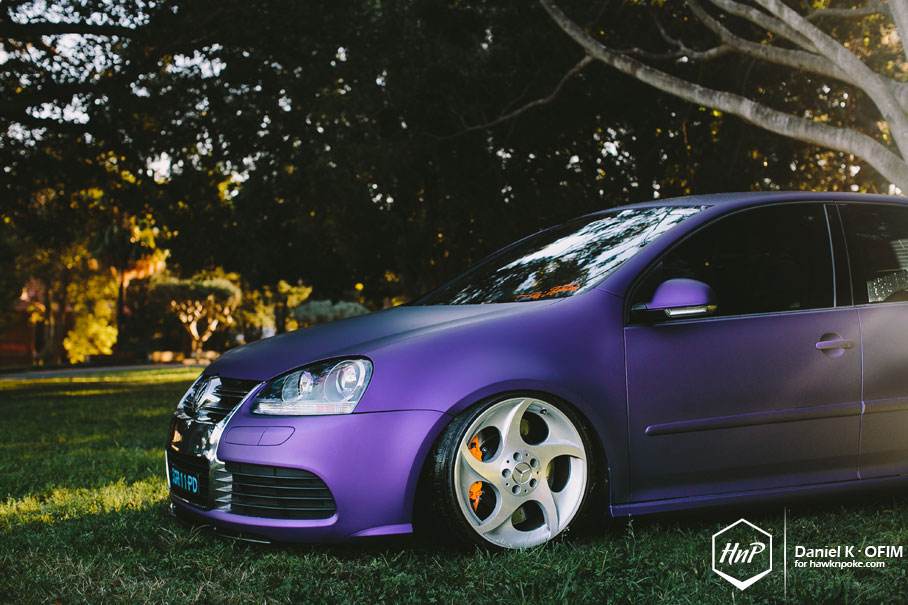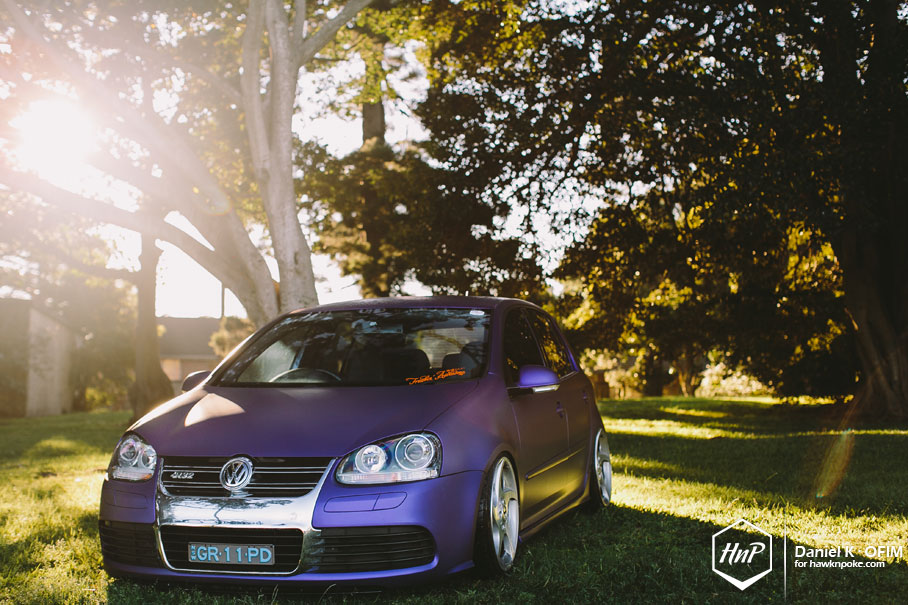 Griipd. How could a track-oriented MKV R32 be transformed into such an outstanding hard parker? Well, I guess time and opportunities do alter our preferences towards functions as we progress into our car builds. Having owned this MKV for 4 years, Ray admitted his initial plans in turning the V6 hot hatch into one undoubtedly functional daily-drivable track car. With sway bars, engine tunes, coilover setup and a 365mm Alcon big brakes currently underneath, I'd say the R32 has lived its fair life of being a proper performance hot hatch.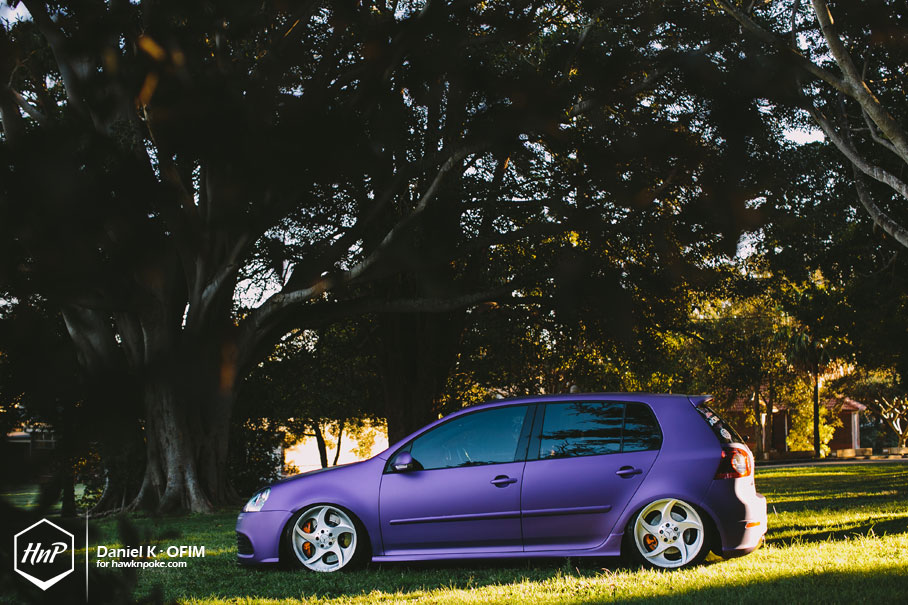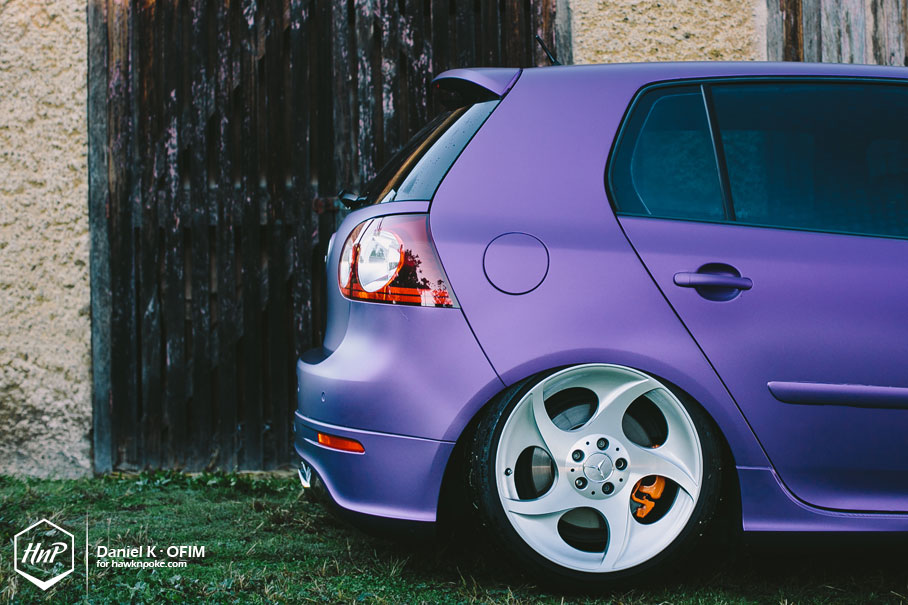 Having previously built an "all show no go" Subaru Liberty prior to the MKV, Ray decided to shift away from the form-over-function game towards an all-performance setup when he got his hands on the R32. However, that plan didn't last long. Following a friend's trip to Germany and upon seeing the friend's great captures of the VW scene over there, Ray couldn't help but to further skew his build towards the style department. Even going all-out with the prominent air suspension setup.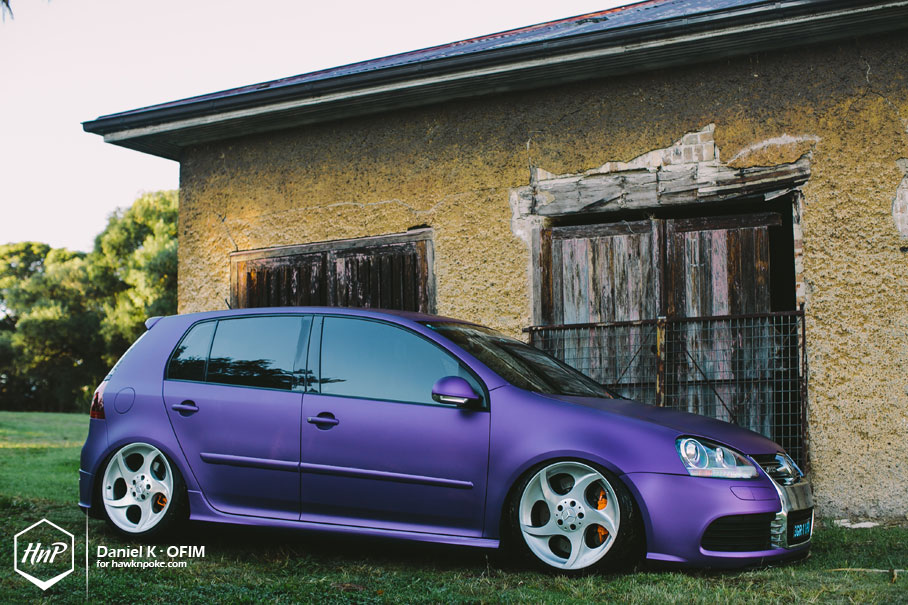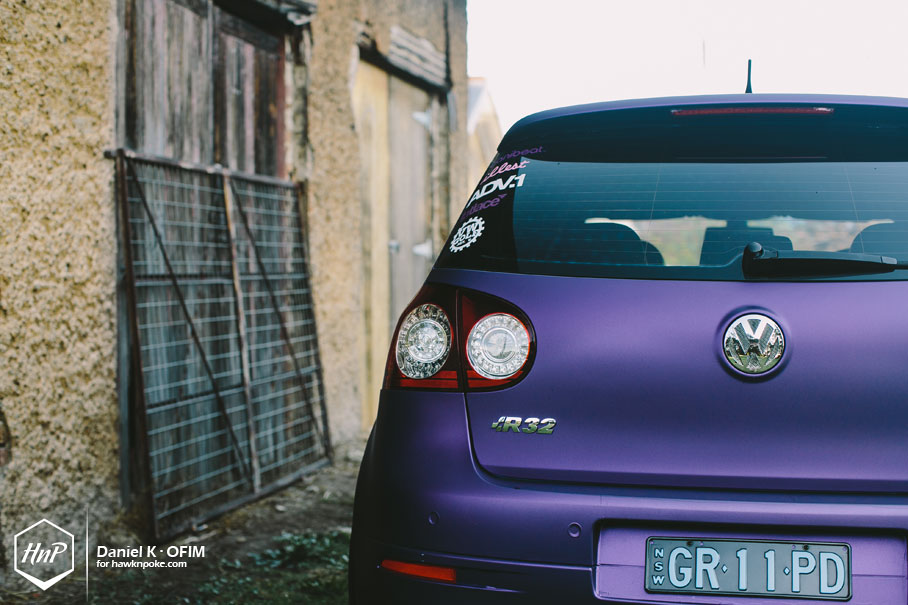 Mercedes Benz Alphard wheels. Couple of years ago, I wasn't the kind of person that would like other manufacturer's OEM wheels being installed onto a car. But after having modded a GTI myself and inspired by a healthy dose of VW builds in Europe, I find it interesting to see the different OEM wheels that've been installed onto the Golf platform. I've seen some rolling on Mercedes wheels, Ferrari wheels, Lamborghini wheels, and even Maserati wheels.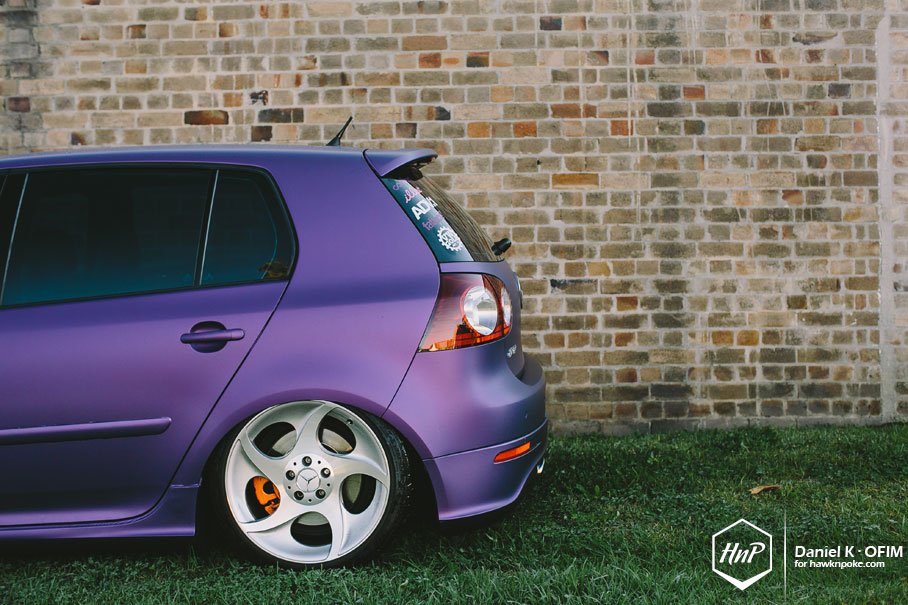 These Mercedes Alphard wheels off the SL Benz, though, are definitely the most popular, thanks to the perfectly aggressive fitment they have on the golf: 18×8.5-9.5 ET35-40. Coupled with Ray's AirRex air suspension, these wheels are tucked-in just right when aired-out. Oh and before going through all these aggressive looks, Ray used to roll on a set of lightweight forged wheels for his track setup.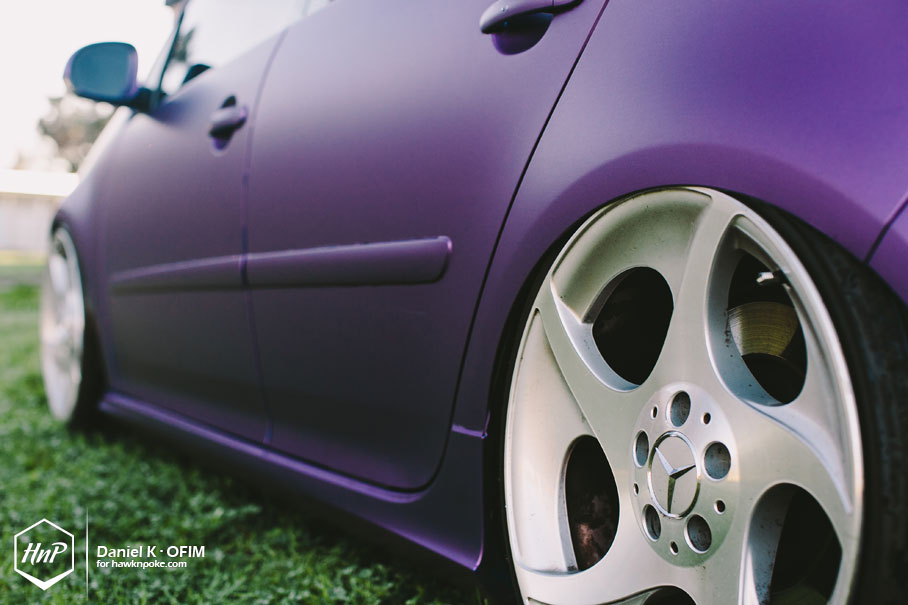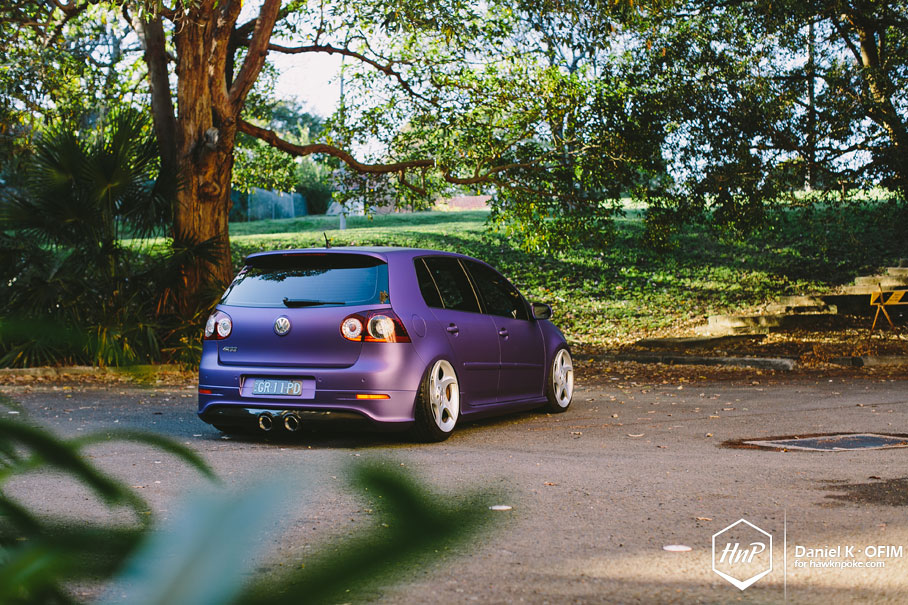 From his 365mm big brakes to the Capristo exhaust setup, the remains of Ray's track-oriented build has set his R32 even further apart from the rest. While it's quite conventional to find all-style builds relying on a great wheel-and-air combo only, it's rare to see an air suspension setup that's been paired with a full-on performance mods underneath. Stirring even more love/hate among enthusiasts.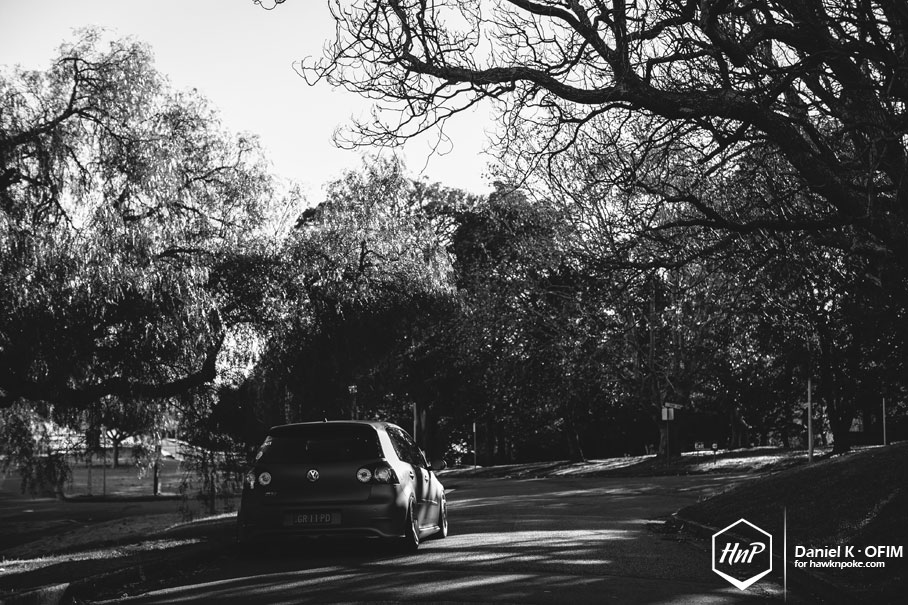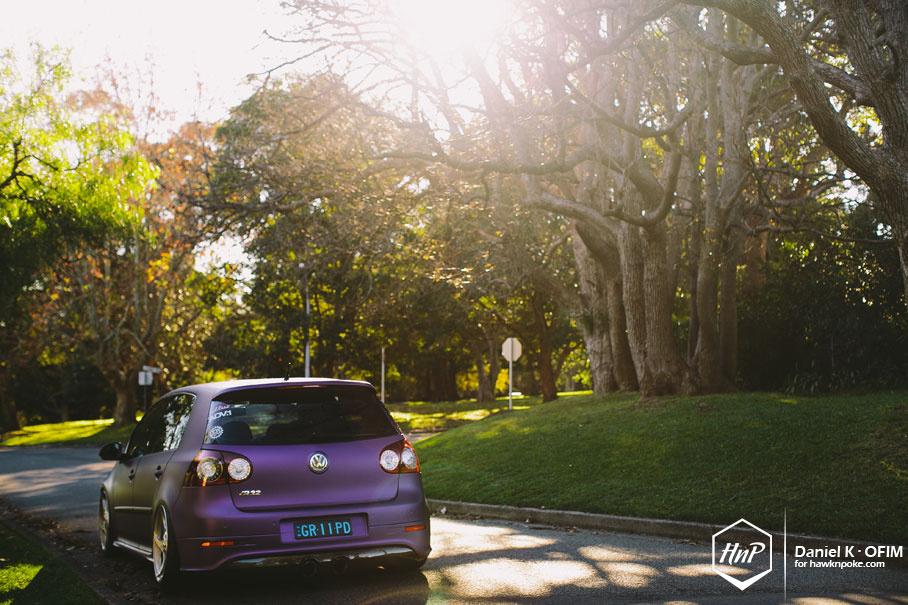 To a lot of us here in Indonesia, building our cars usually involve a lot of trips to the workshops. Almost 0 works are done by the owner's hands himself. However, things are slightly different in Australia. With the high labor costs over there, it's not unusual to find enthusiasts doing a lot of DIYs with their builds. In the case of Ray's car, these purple wraps you see are personally wrapped by Ray and his girlfriend themselves. Taking them 2-3 weeks of after-hours time in the garage to complete the wrap.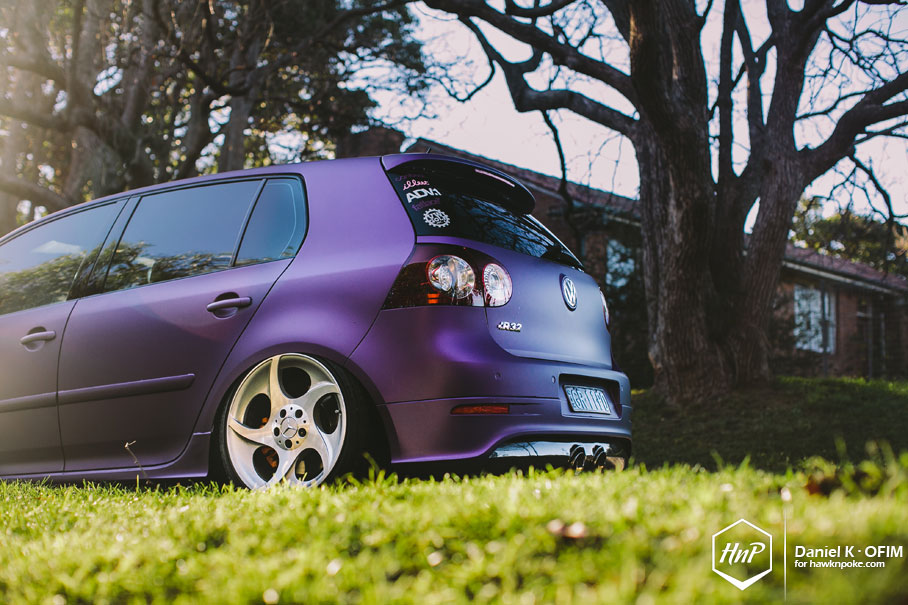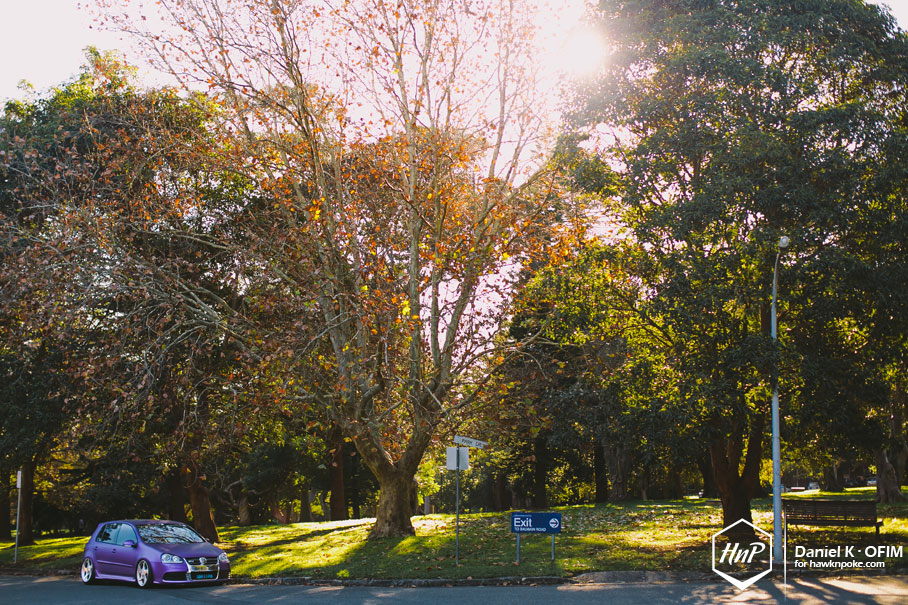 What's next? Ray has been planning for a supercharger kit for the V6. Now that's going to turn his purple stance machine into one seriously ill high performance hot hatch.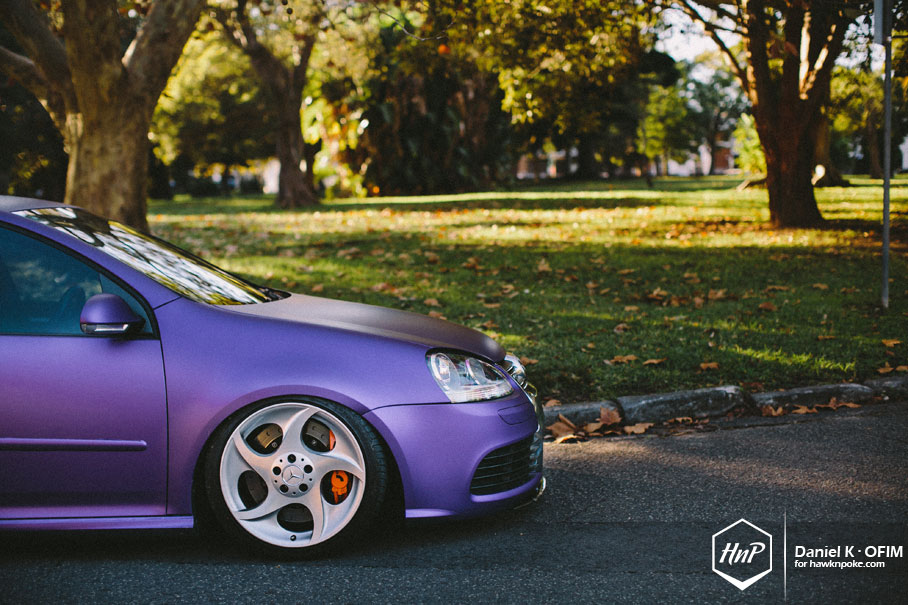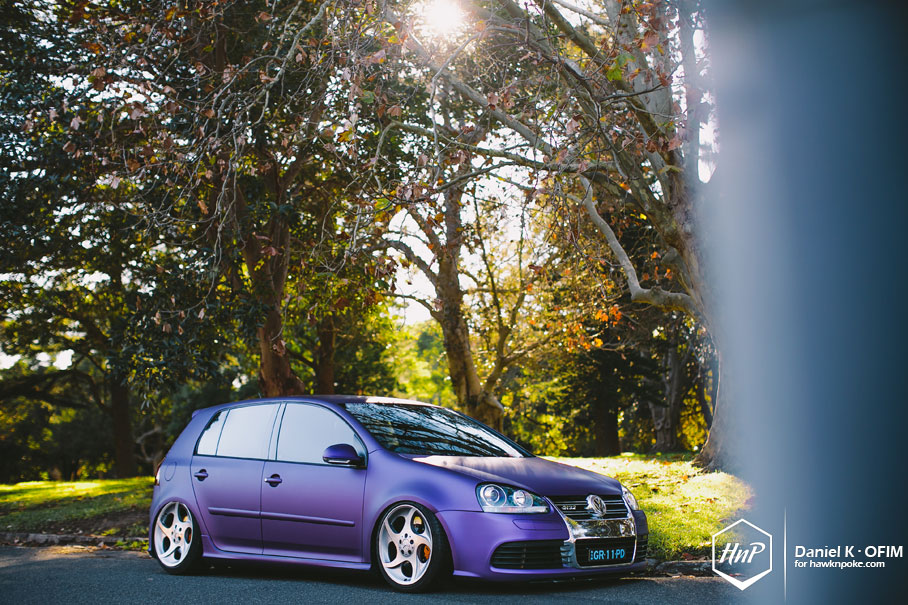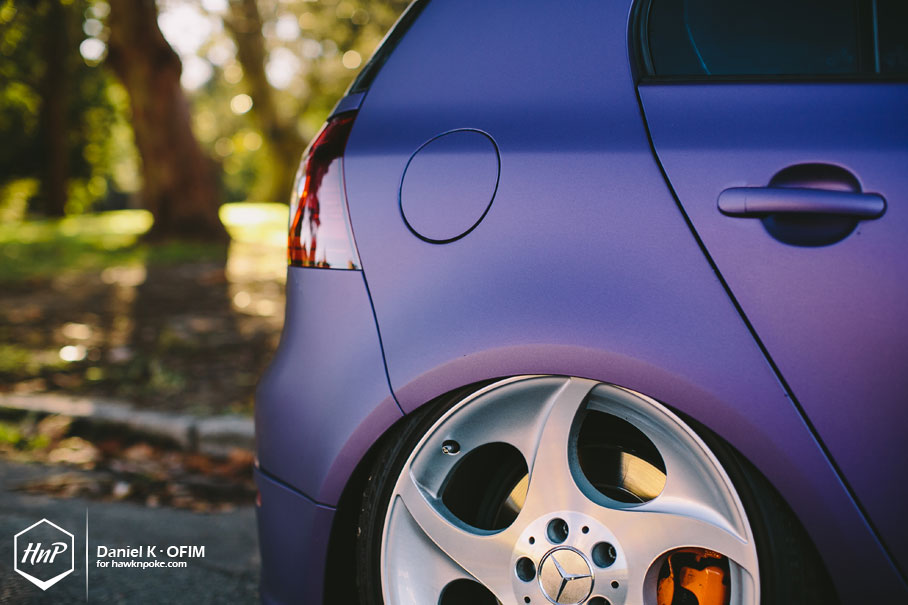 Modification Specs
WHEELS ETC
AirRex air bags kit
Accuair e-Level (full package) air management
2x400cc compressor
5 gallon skinny tank
Mercedes Alphards 18×8.5-9.5 ET35-40
H&R Front Sway Bar
H&R Rear Sway Bar
SuperPro Anti-lift kit
SuperPro LCA
SuperPro ball joints
Alcon Extreme 365mm BBK with custom paint
ENGINE ETC
Capristo Cat-back Exhaust
HJS 200 cell cats
Schrick 268/264 cams
GIAC R32 Race tune (cam file)
Forge Air Intake
VWR Lower Subframe mount
VWR Transmission Mount
VWR Engine Mount
JBS/CustomCode Stage 2 DSG tune
EXTERIOR
OSIR Carbon Fibre rear valance
OSIR Carbon Fibre front lip spoiler
Valeo LED tail lights
INTERIOR
S2TPP paddle shifters
RNS-510 Head unit
Vibe LiteAir Optisound 8″ Subwoofer
Vibe LiteAir Optisound Monoblock Amplifier
TunerDomes interior LED kit (white with Red footwells)
P3 Gauge
Recommended Oil
TOP 1 Synthetic Oil
Additional Infos
Photography by:
Daniel Jason Karjadi
Sydney, Australia
Website: OFIM
Instagram: @dkarjadi