Classy Execution // GTI MKV on Volk Rays
The people's car – the Volkswagen. Founded by Ferdinand Porsche in 1934 to produce affordable and reliable cars for everyone, the brand has now become Europe's largest automotive producer, which has also ranked third largest in the world (right after Toyota and GM). Unlike the other German companies, for example Mercedes Benz, Audi and BMW, Volkswagen has positioned itself as a mass market automotive producer, meaning not focusing themselves solely on luxury cars. From the tiny VW up! to the highend Phaeton, Volkswagen has attracted a wide range of car buyers. And there's one particular segment in which Volkswagen has always been considered as the benchmark: the hot hatch segment; and this is their warrior: the GTI.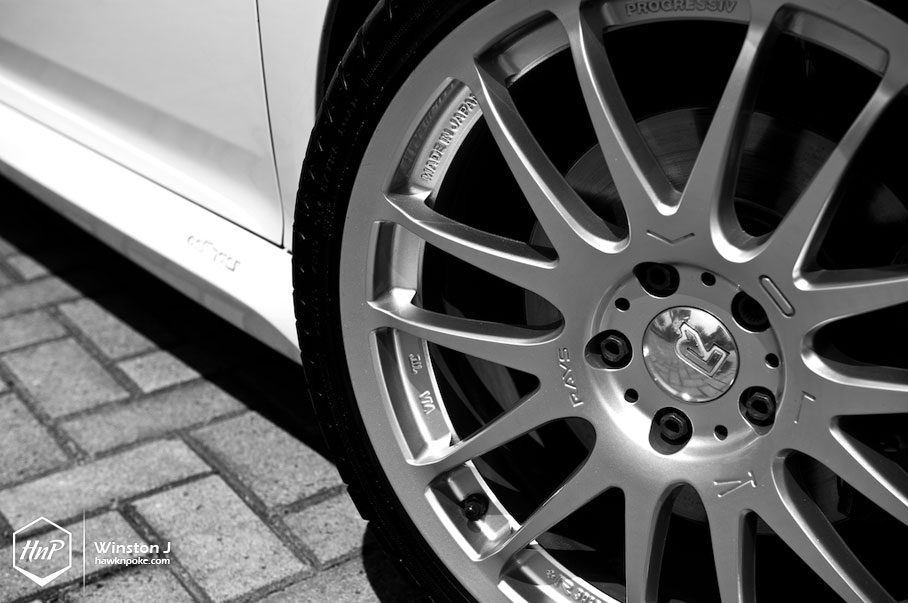 What's a hot hatch? It's a term used to describe high performance three- or five-door hatchback automobiles. Their chassis are usually derived from family-oriented hatchbacks, but been given a larger, usually forced-induction engine and paired with a much better suspension system. Who made the term so popular? It was none other than Volkswagen's 1975 GTI. 110PS, 0-100Km/h in 9 sec, max speed of 180Km/h. All in 1975 with a body of a grocery-getter. The world went crazy over it; and they still do even to this day, especially recently due to the rumors of a Golf R400, the 395hp super-GTI.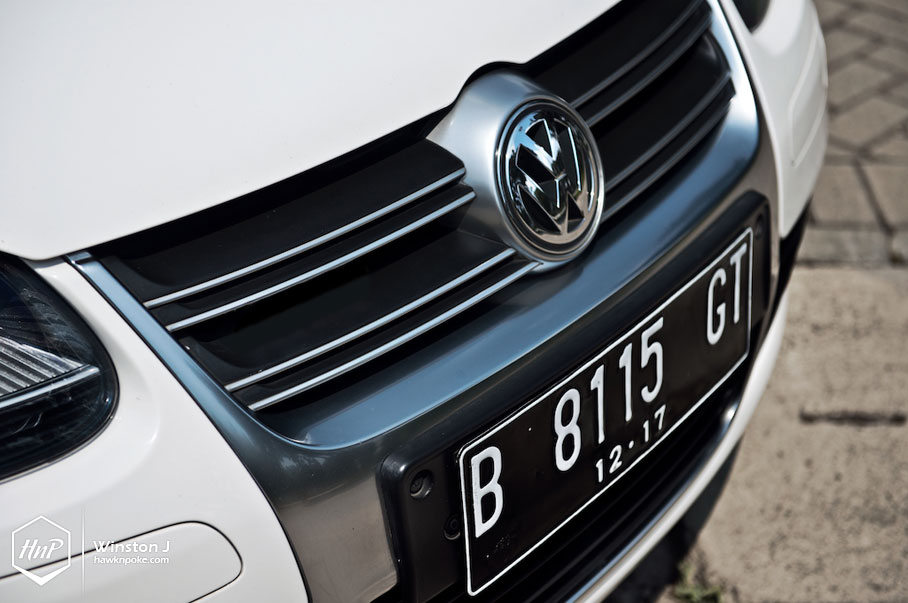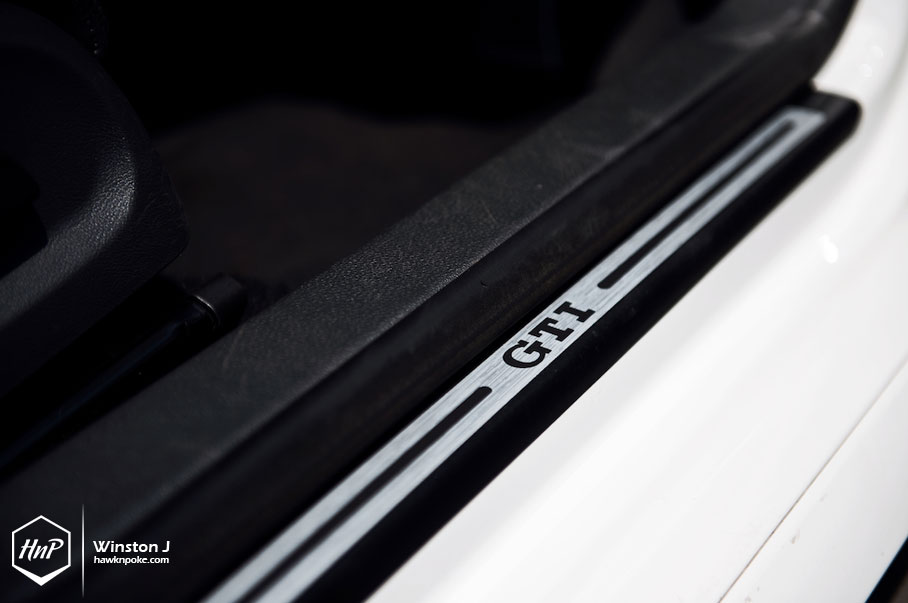 What I have today is Alvin's fifth-generation GTI. I've featured quite a number of GTI's lately, from Anthony's aired-out Candy White on CCWs, Hendranata's K04 GTI from Surabaya, to Benny's green K04 GTI from Bandung. Alvin's GTI is another different take on GTI's modification options. While a lot of owners are praising the aired-out look on GTI's these days, Alvin sticks to his classy-daily execution. Candy White GTI paired with a set of forged Volk Racing Progressive ME in 19s.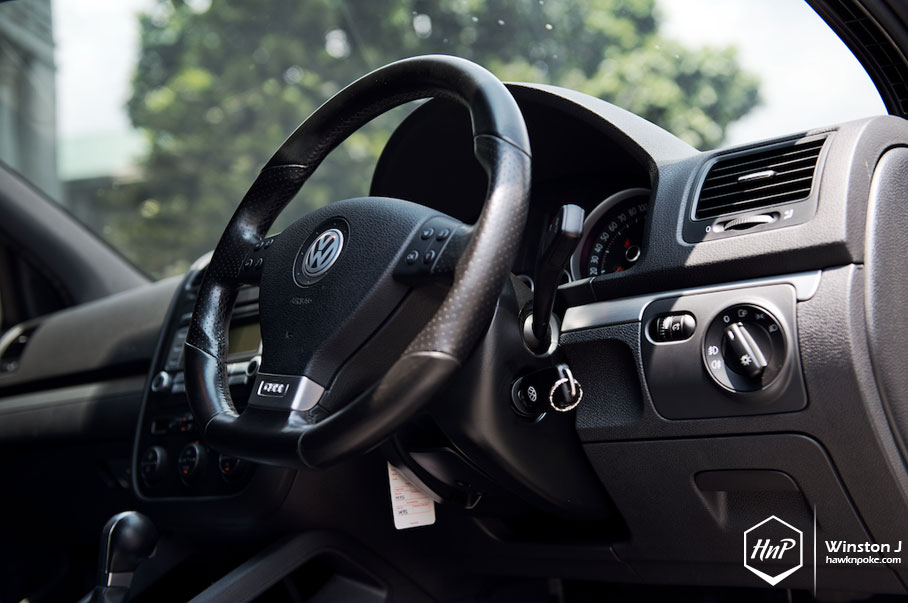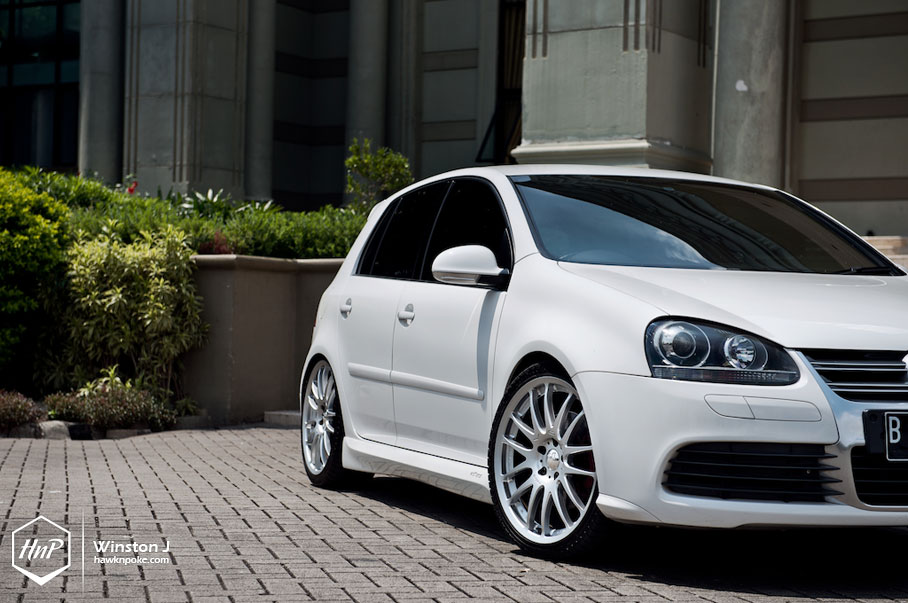 Setting his GTI apart from the others is the R32 fascia that've been installed. Undoubtedly classier than stock GTI's red trims, the R32's chrome bumpers have really set a different tone onto the hot hatch's body. More upscale, more matured and much more charismatic.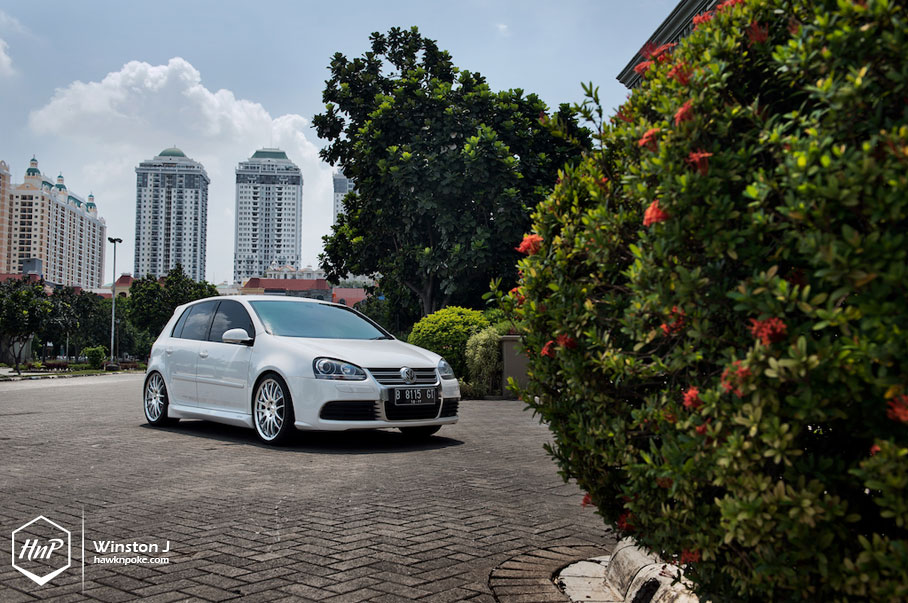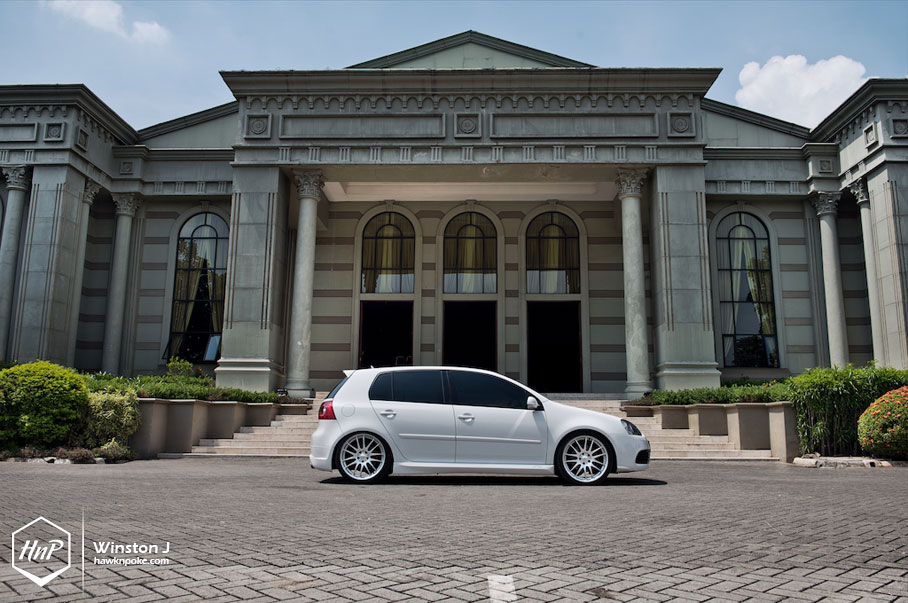 Further complimenting the exterior sector is a set of Oettinger side skirts, rear valance and rear spoiler. Oettinger's clean design has suited the R32 front end nicely, making the whole exterior modifications as one coherent set of bodykit style.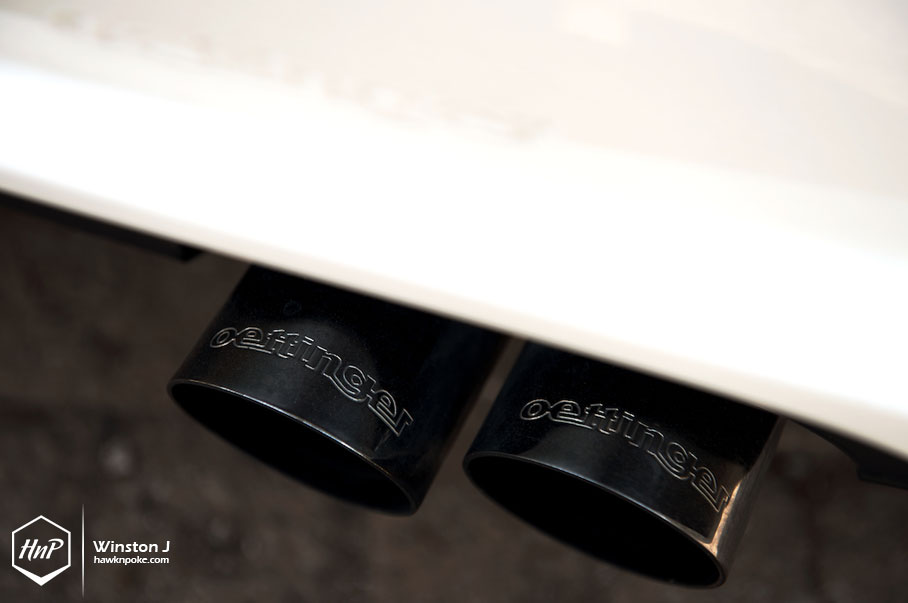 The Oettinger list of parts didn't end there either. Oettinger exhaust has also been installed, along with Oettinger intake inside the engine bay. Being a company specialized in VW-group's aftermarket parts (from VW, Audi, Skoda, to Porsche), Oettinger has also made itself known as one of the most comprehensive mods provider. From engine tuning, engine accessories, interior parts, exterior parts, to wheels, the German-based company has been dedicated to all things VW.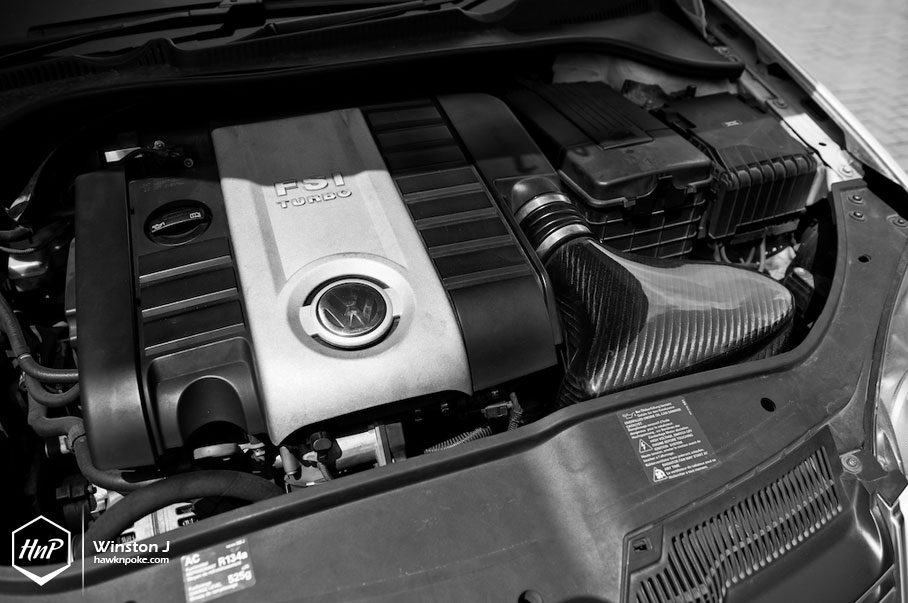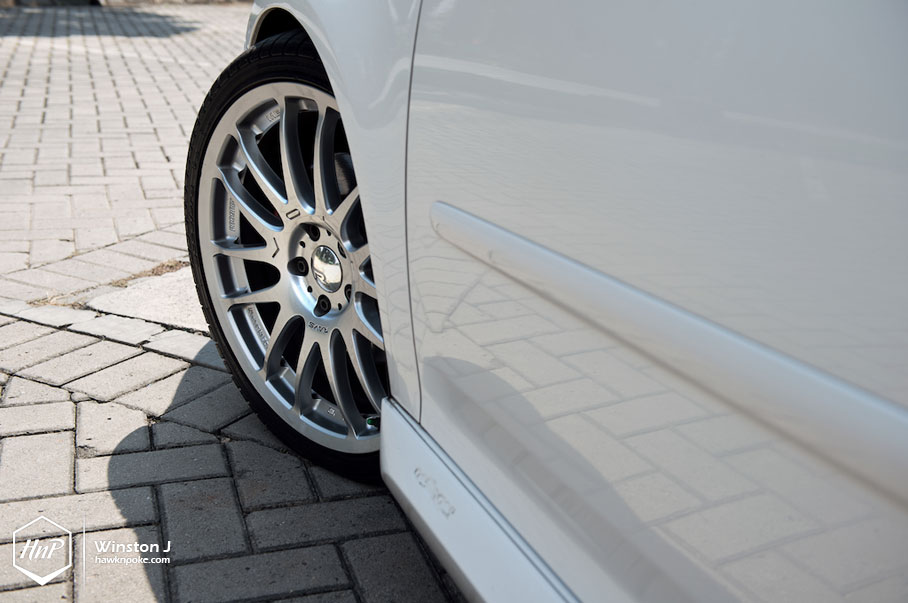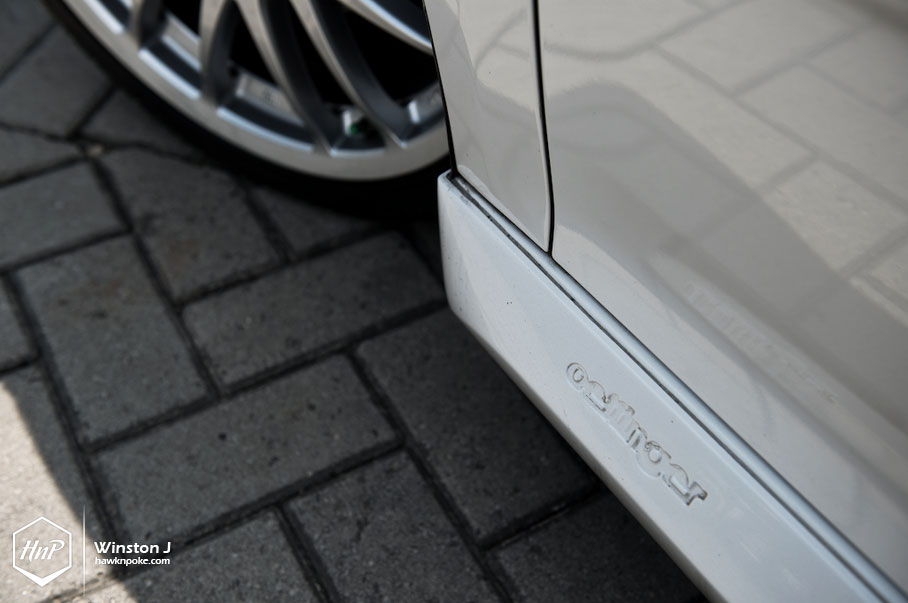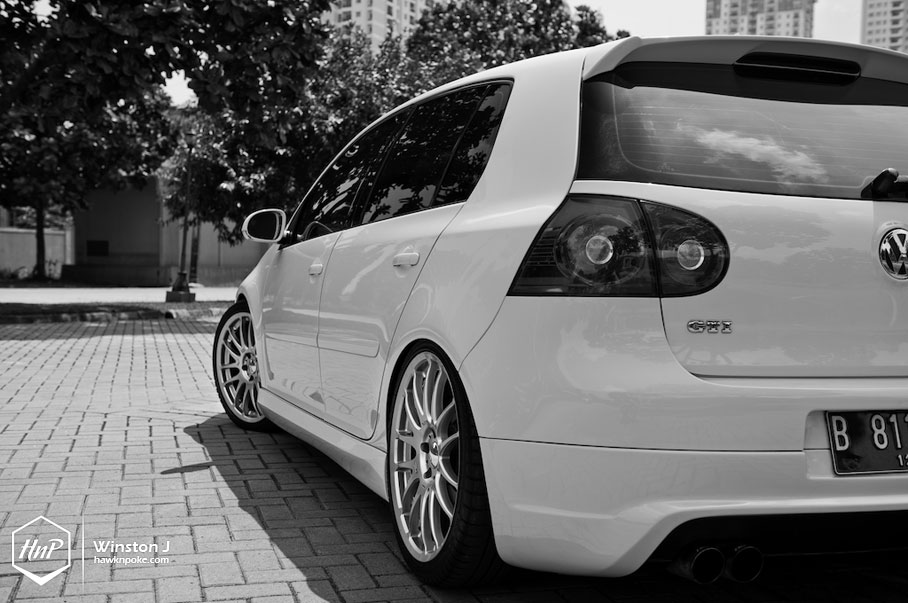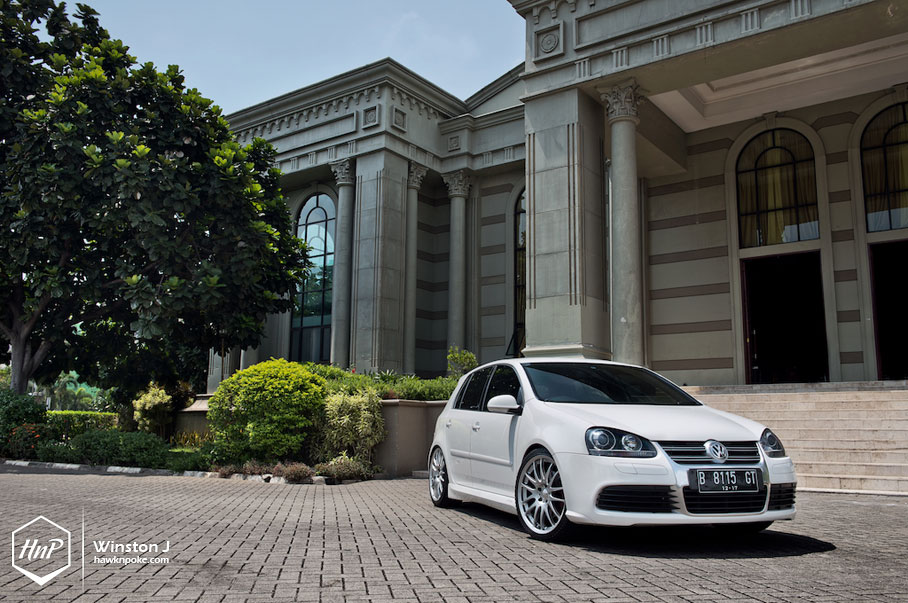 Modification Specs
WHEELS ETC
Volk Racing Progressive ME 19″x8
Toyo Proxes T1R 225/35
KW Clubsport 2-Way Coilover
Hawk Brake Pads
EXTERIOR
Volkswagen R32 Original Front Bumper
Volkswagen R32 Original Grill
Oettinger Original Side Skirt
Oettinger Original Rear Valance
Oettinger Rear Spoiler
ENGINE
Oettinger Quad Exhaust
Oettinger Carbon Air Box
Dastek Unichip Q+
Recommended Oil
TOP 1 Synthetic Oil
Additional Infos
Photography by:
Winston J
Mobile: +6281932092426
Email: winston_jaury@hotmail.com