Aggressive Progression // Richard's Accord on BC Forged
I know some people who'd order wheels and bodykits even before receiving the car. People with precise plans as to what kind of bolt-on mods are going to be installed once the car arrives in his driveway. Considering the 2-4 weeks, or even longer, time needed to order custom wheels and imported bodykits, these kind of plans actually made sense. But I also know another type of people; those who'd keep a progressive upgrades on the car throughout his ownership. Changing wheels ever so often, looking for new ways to freshen up the ride. Richard, owner of today's aggressive Accord, is one of the latter. With three different bodykits being installed and five sets of wheels, he's in a constant pursue to perfection with his beloved midsize sedan.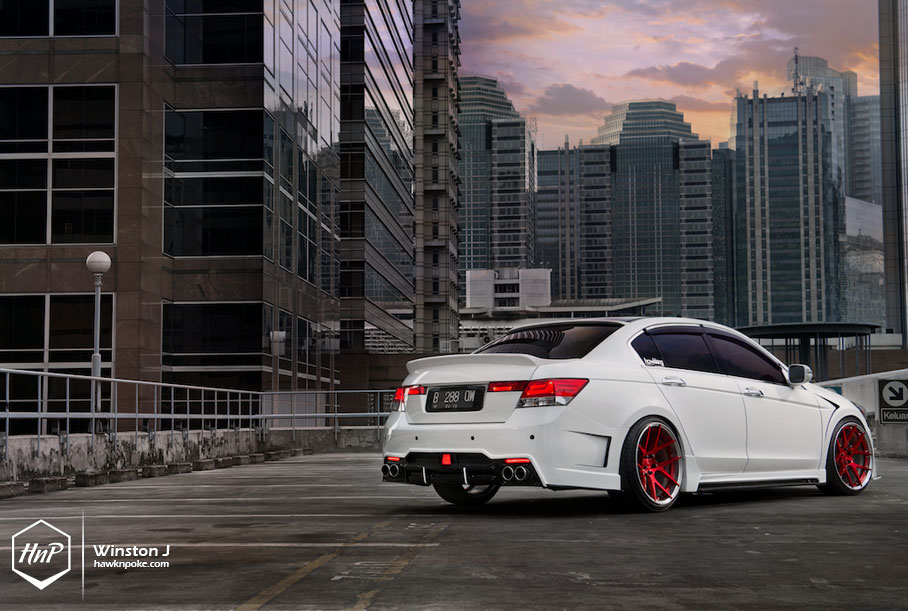 The colored wheels. Definitely the most eye-catchy aspect on the car is the anodized red candy BC Forged wheels. Despite being rolled off the wheels factory in a gunmetal finish, Richard experimented on refinishing the face with this gorgeous shade of red. Brilliant workshop took a fine job in making Richard's vision a reality.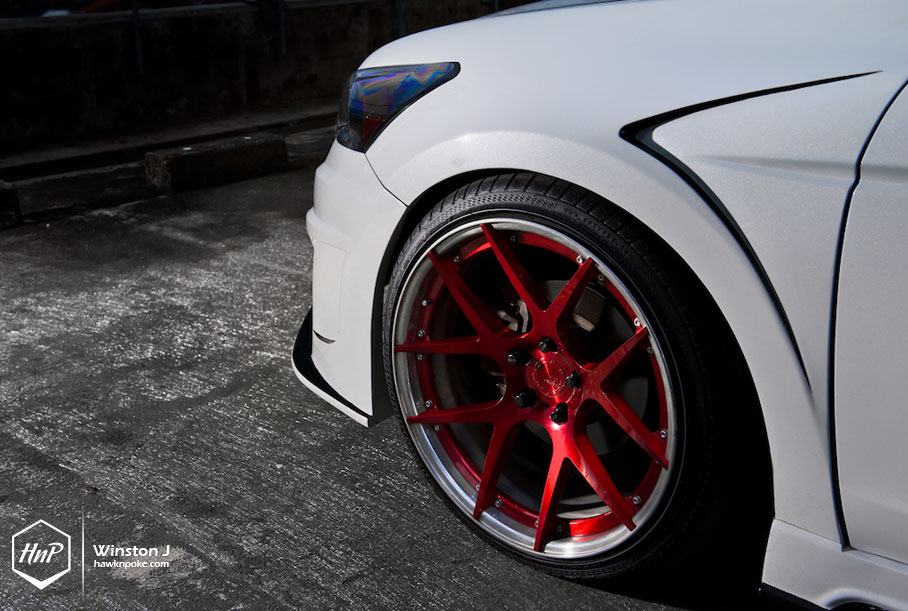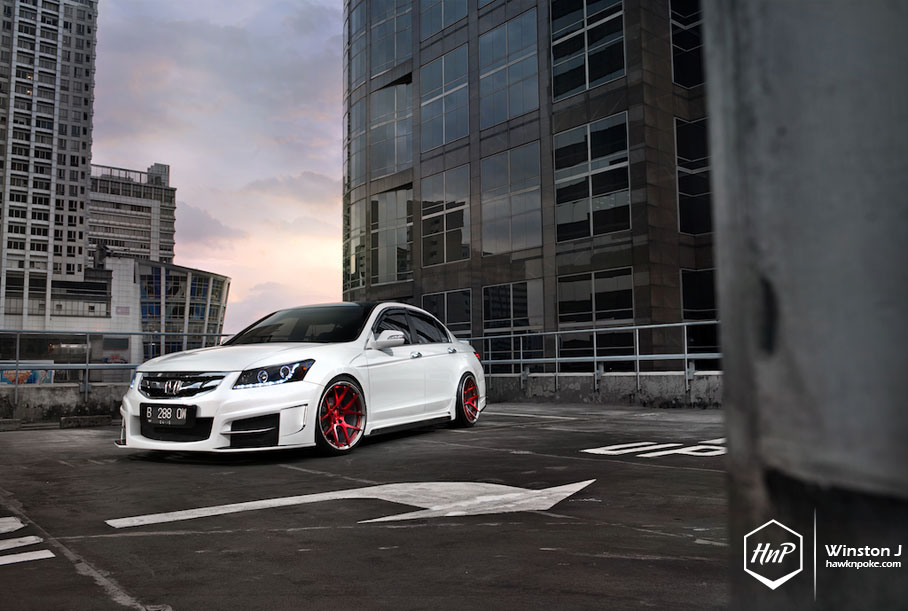 Having previously built a Honda Jazz and a CR-V, Richard decided to get the Accord in 2010. Fueled by his dissatisfactions in modifying a city car (too small) and a SUV (too tall), Richard planned to express his creativity through his most-favorite platform: midsize sedan. Being an architect himself, Richard has always been into cars for as long as he could remember. His passion for everything creative and unique has spurred his addiction towards automotive modifications.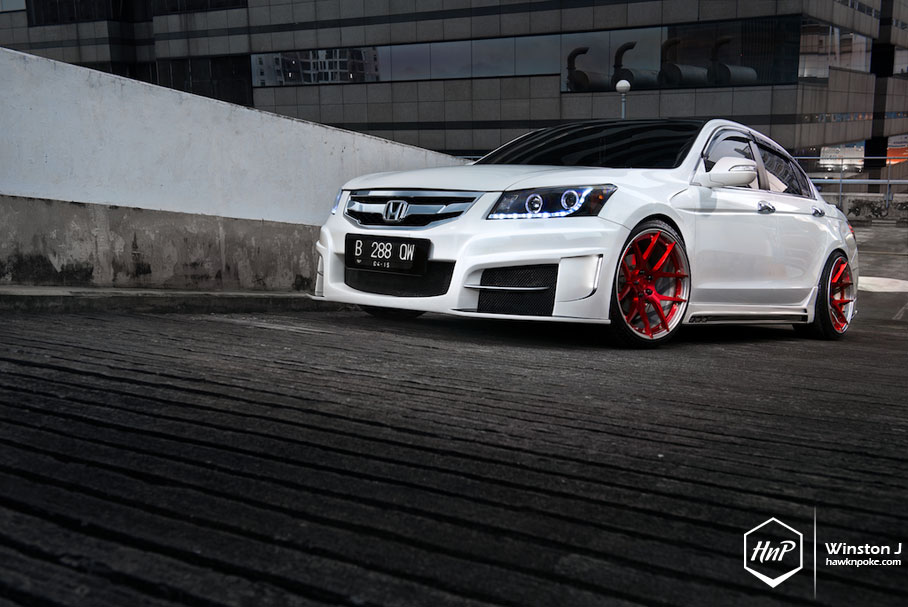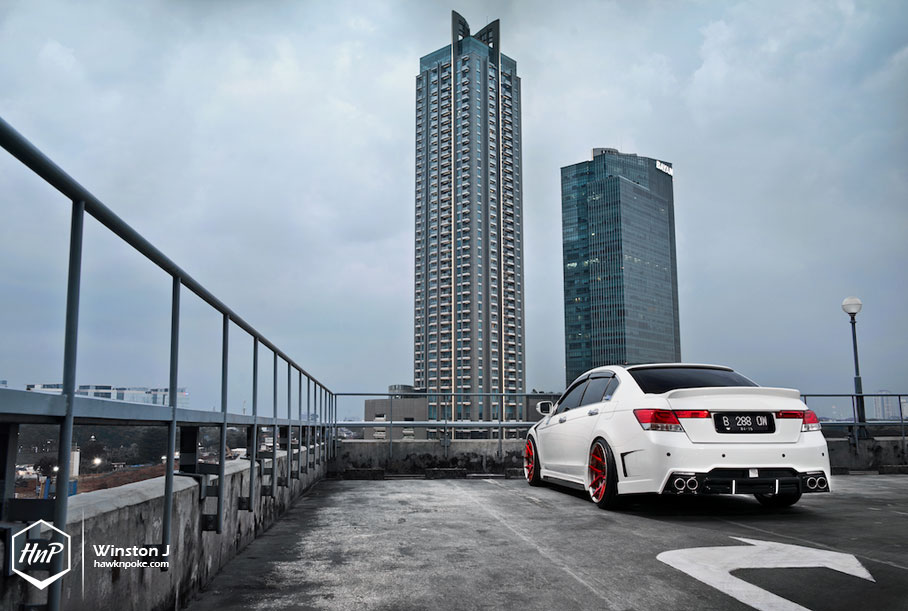 Throughout his 4 years ownership of the ride, Richard has constantly tried to look at things differently, experimenting with different body styles and wheels combo on his Accord. Gorgeous Forged, Venerdi, Trafficstar, iForged were among the wheels victims to his addiction, while Modulo and Mode Parfume were the past bodykit victims. Still dissatisfied with off-the-shelf bodykit options, Richard turned to Harris from Brilliant for ideas. Well known for his custom-color and custom-bodykit expertise, Harris proposed this current design you're looking at today after discussing some 3000 reference pictures with Richard. A staggering number to start the staggering build.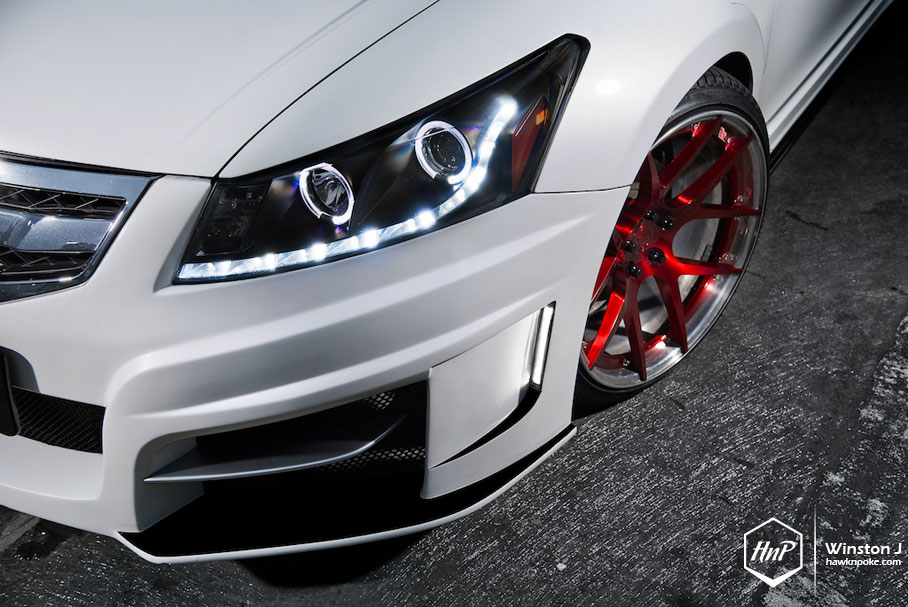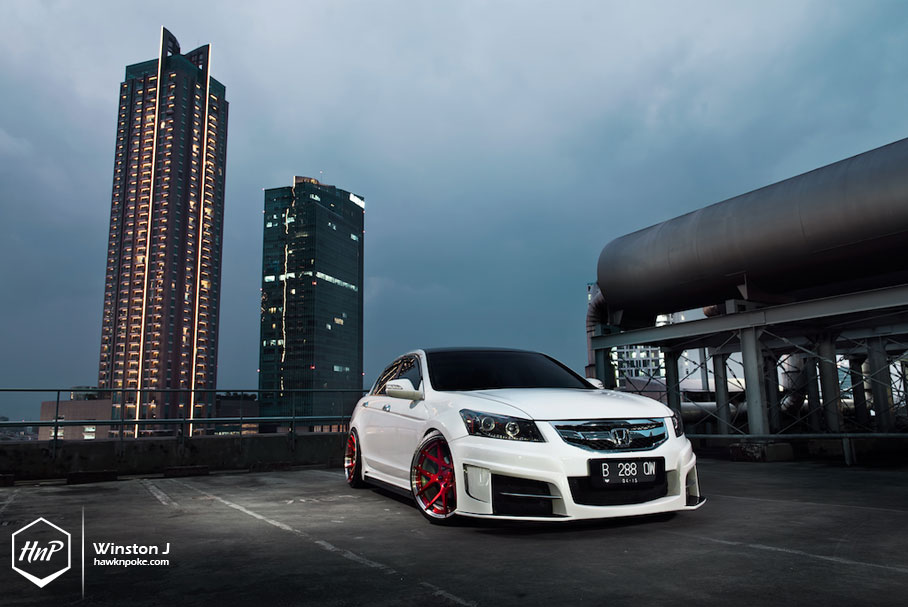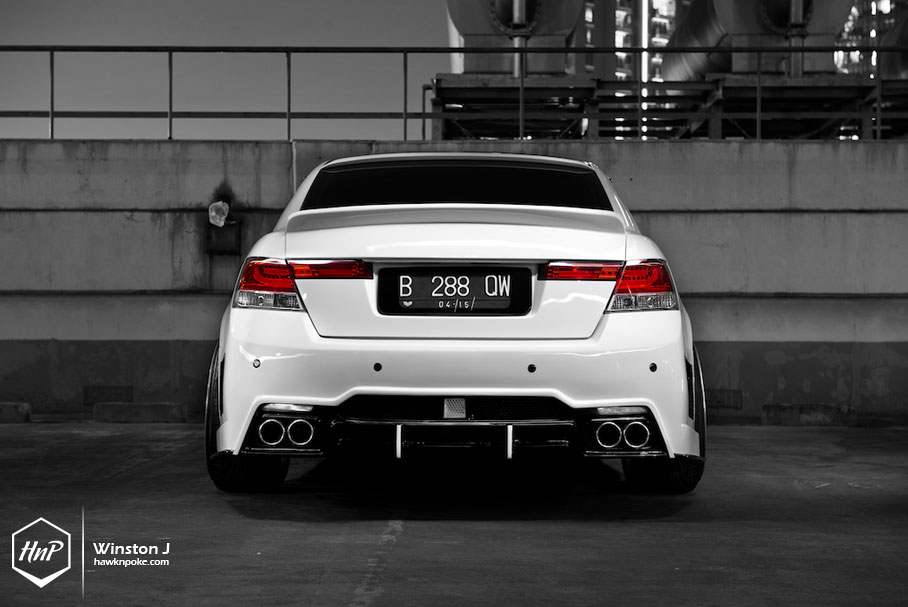 Apart from the unique wheel color and the one-off bodykit, Richard has also paid an equal amount of attention to the sizing and fitments of the wheels. Being 20″x9.5 front and 20″x10.5″ rear, Richard made sure that the Accord is sitting suitably aggressive for his current static-daily-drivable set up. Undoubtedly dreaming for an air suspension setup in the future, Richard has it pictured precisely in his mind for an aired-out tucked-in look for the Accord. Perhaps similar to Brilliant's Aristo build we featured some time ago.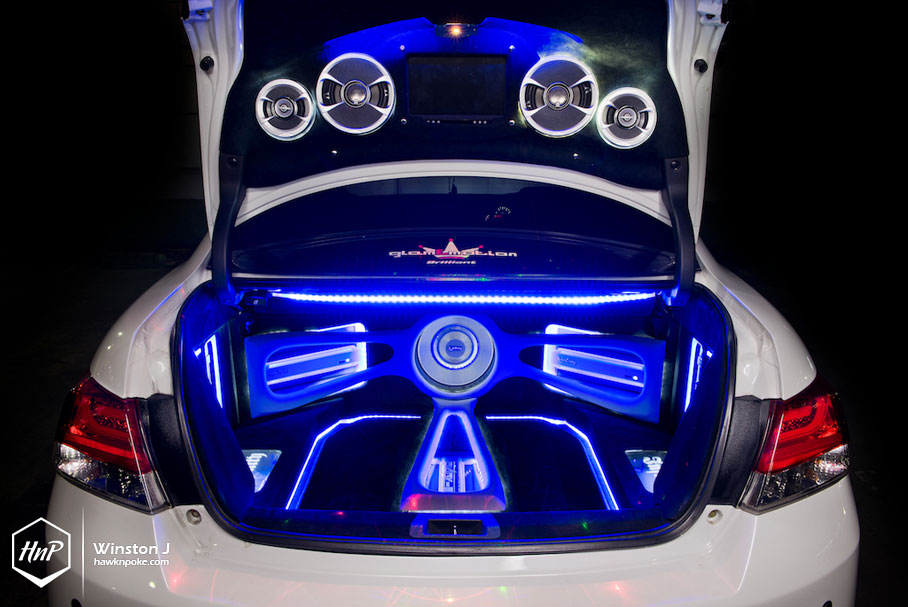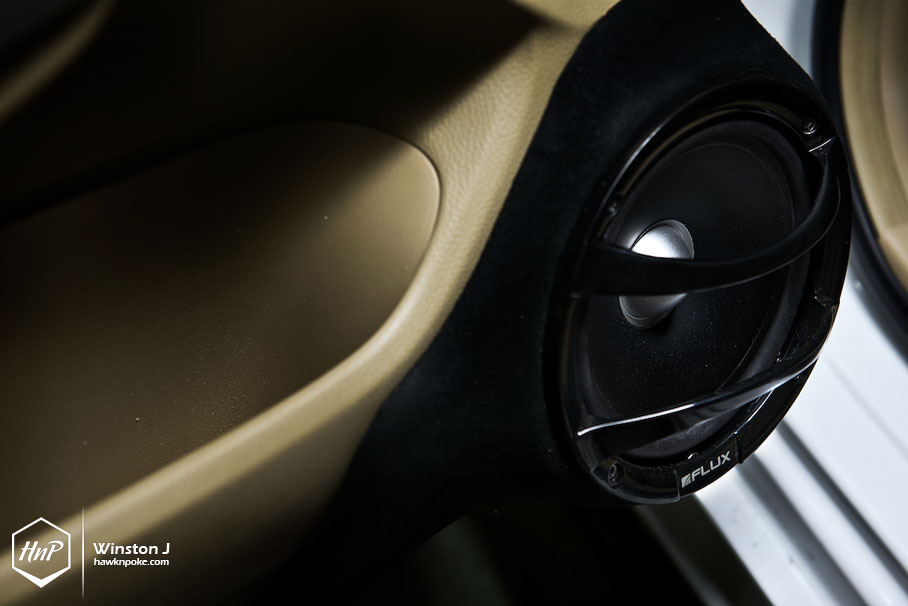 By no means an audiophile myself, yet I can't stop admiring Richard's audio setup, with some USD 10,000 spent on making his crystal-clear-audio-quality dream a reality. From Infinity speakers, subs to Alpine processor, Richard has tried to install the best for his midsize sedan, with major works being done thanks to E-audio workshop.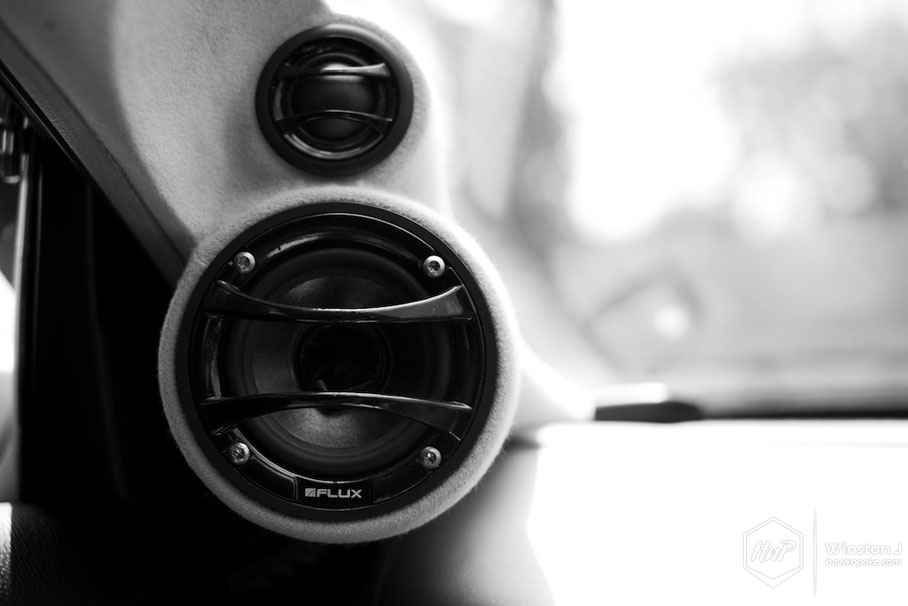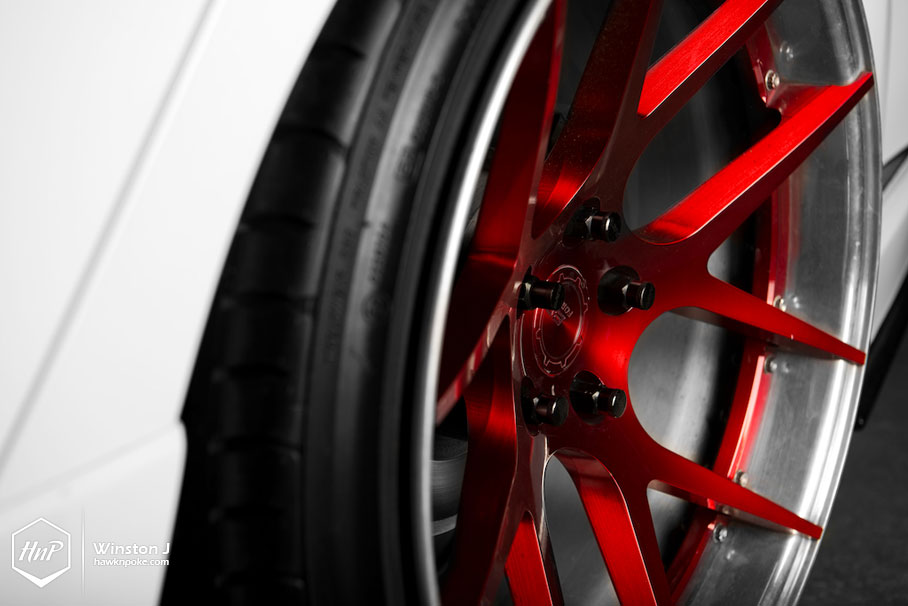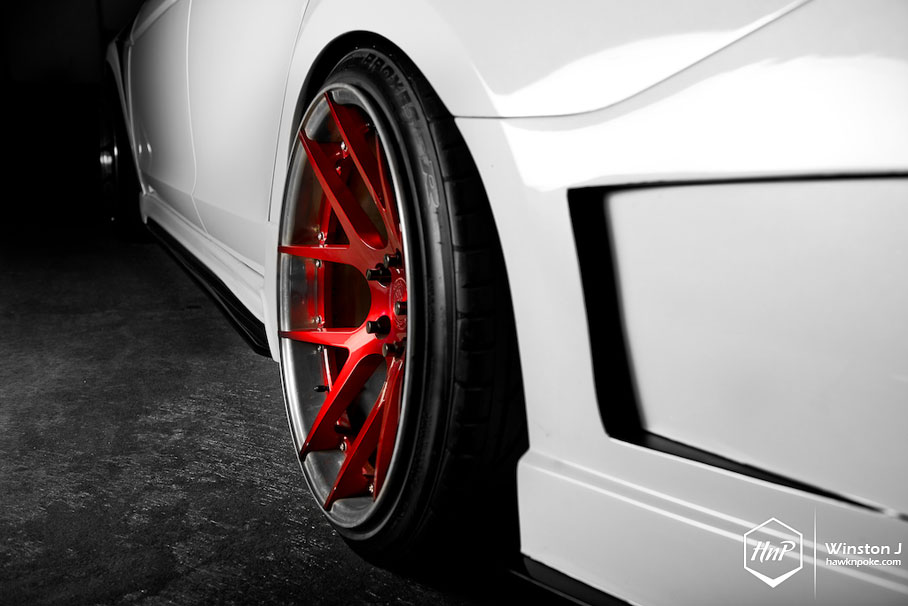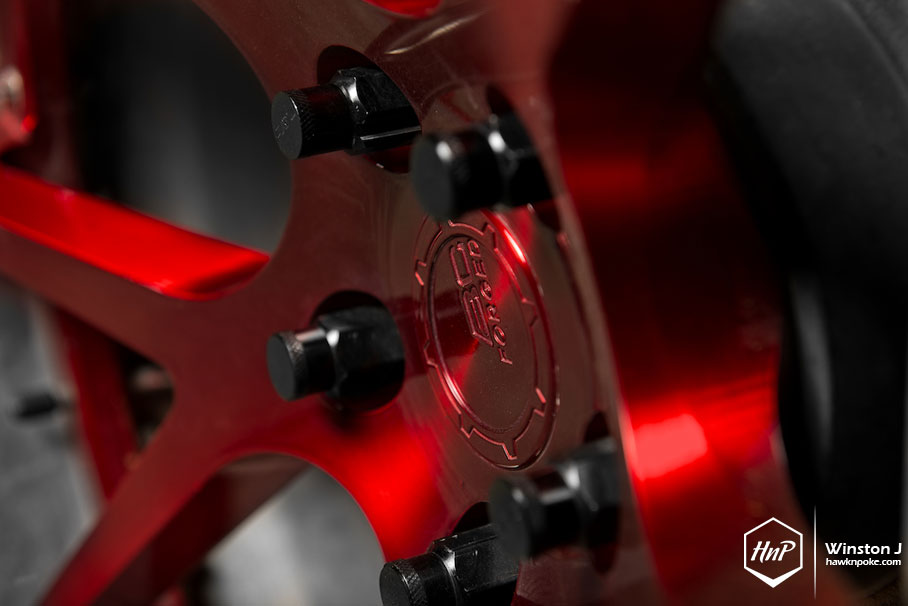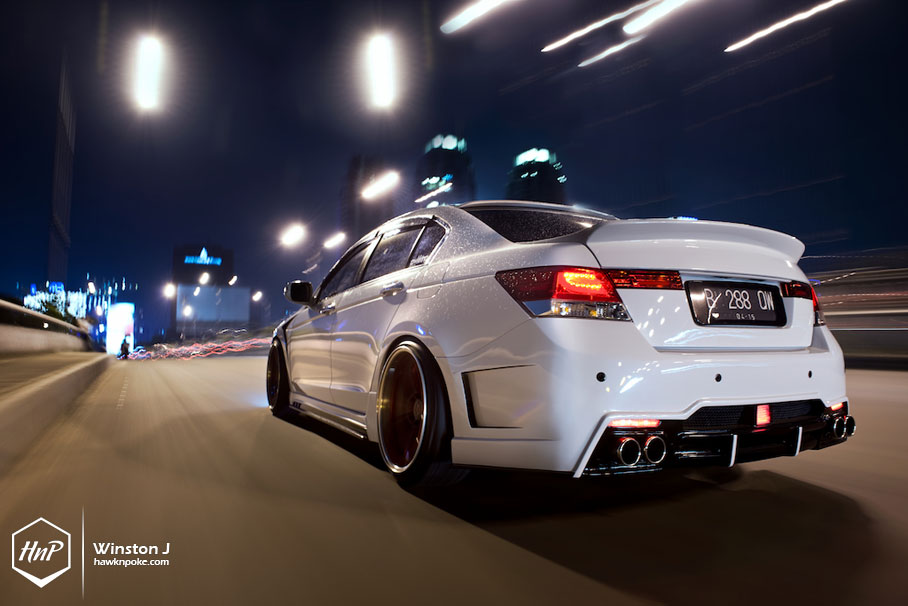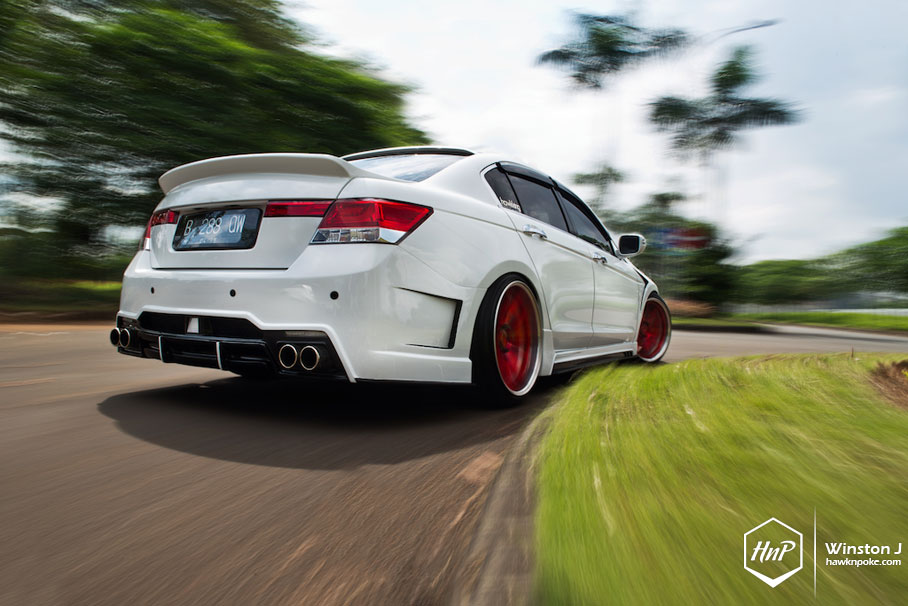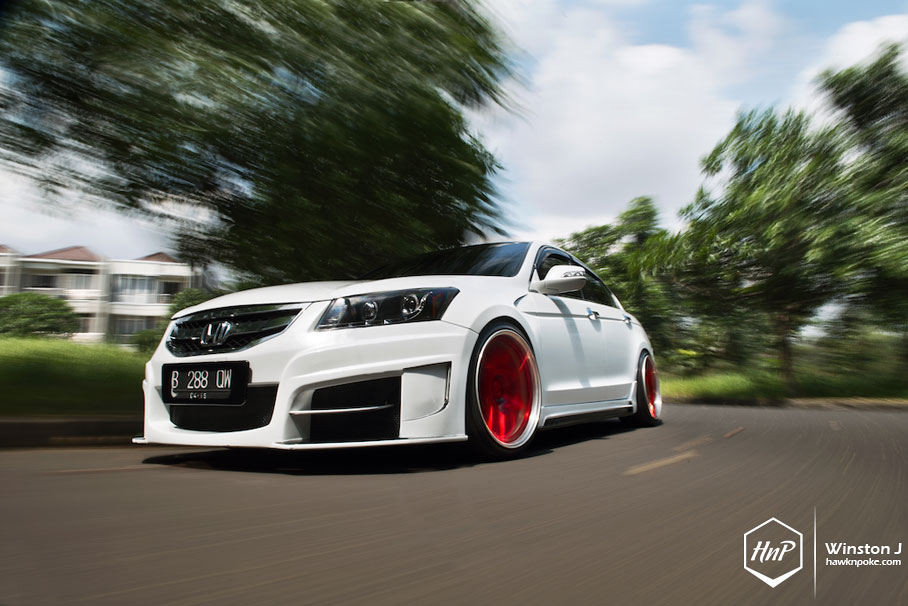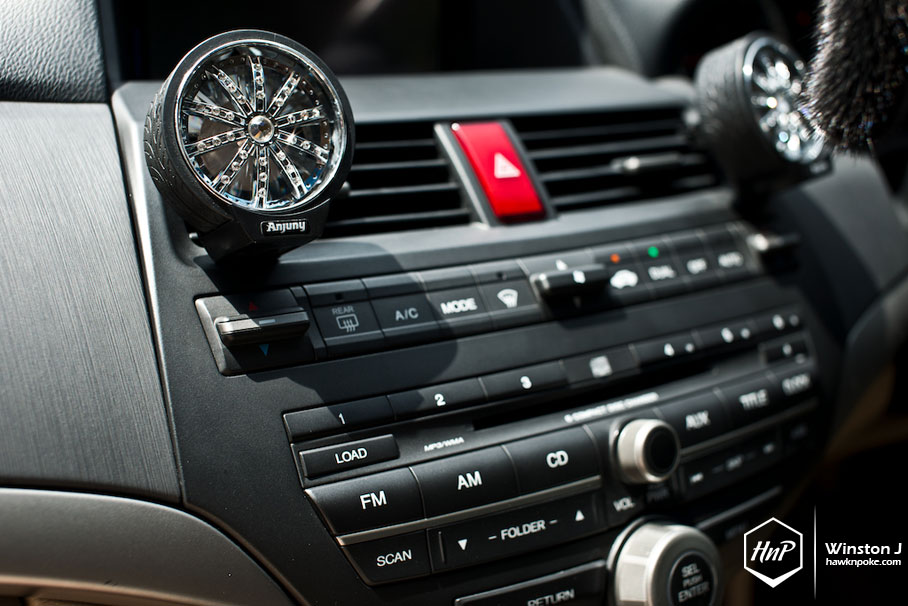 Modification Specs
EXTERIOR
Custom bodykit by Brilliant (widebody, fender fins, ducktail, spoilers)
Super White Xirallic Gold paint by Brilliant
BC Forged HB05 20″x9.5-10.5 Anodized Candy Red by Brilliant
Toyo T1R
Volk Rays lugnuts
DGR Coilovers
Fujitsubo exhaust
Modulo grille
Custom headlamp by Eagle Eyes
Custom rearlamp by Eagle Eyes
Phillips DRL
Autovision brake lamps
INTERIOR
Sound system package by E-audio
Flux maestro 3-way speakers
Infinity Kappa Reference 4-channel
Infinity Kappa Reference Power monoblcok
Alpine PXA-701 processor with rux commander 701
Stinger capacitor banks
Infinity Kappa 2-way speakers
M-tech TVs
DAD Interior Accessories
Recommended Oil
TOP 1 Synthetic Oil
Additional Infos
Photography by:
Winston J
Mobile: +6281932092426
Email: winston_jaury@hotmail.com