A Class of Its Own // Porsche Cayman on VIP Modular
Here is something you don't see everyday: VIP Modular wheels on a Cayman. In fact, this is the first time we featured a car with VIP Modular. VIP modular is an American forged wheel which was created in California back in 2004. It is catered to create one-of-a-kind wheels for every type of vehicles' needs. From stance cars to VIPs, from GTs to exotics, you name it.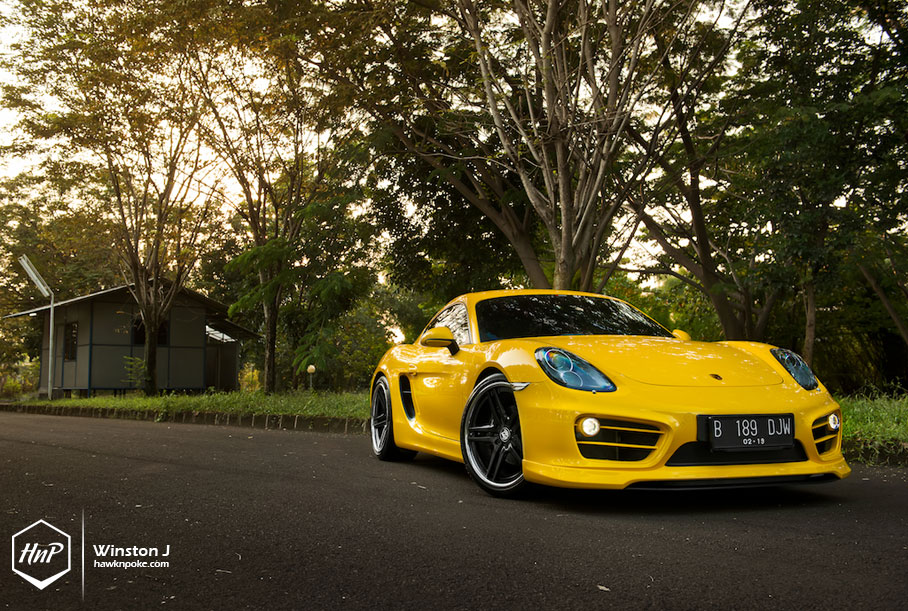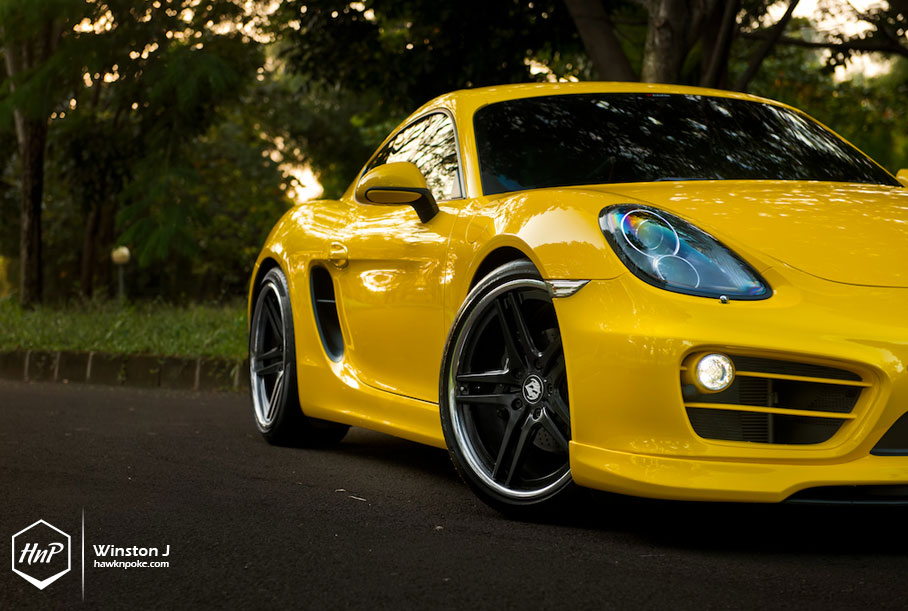 "Custom built-to-order, ultra high quality forged, modular wheels, with absolutely zero compromise, was our pursuit." – VIP Modular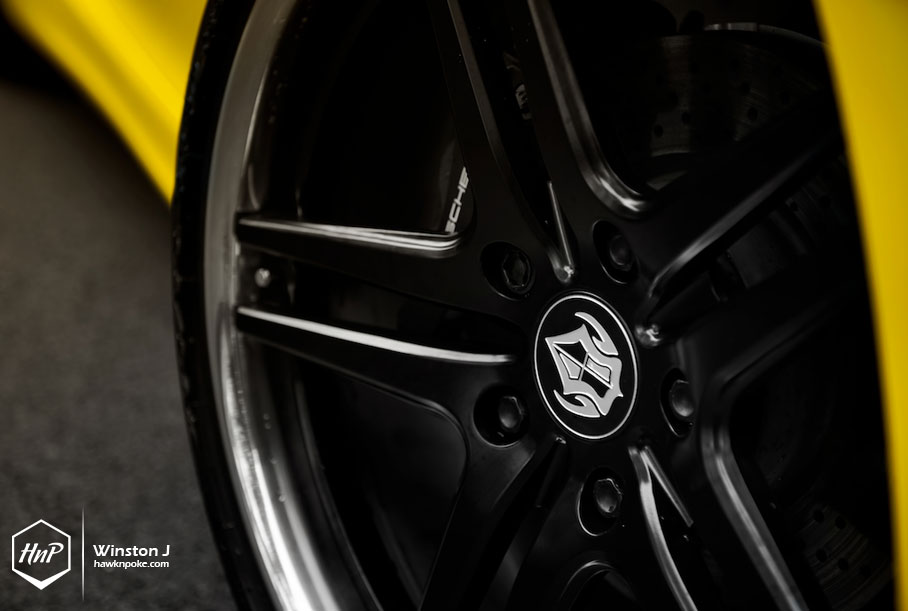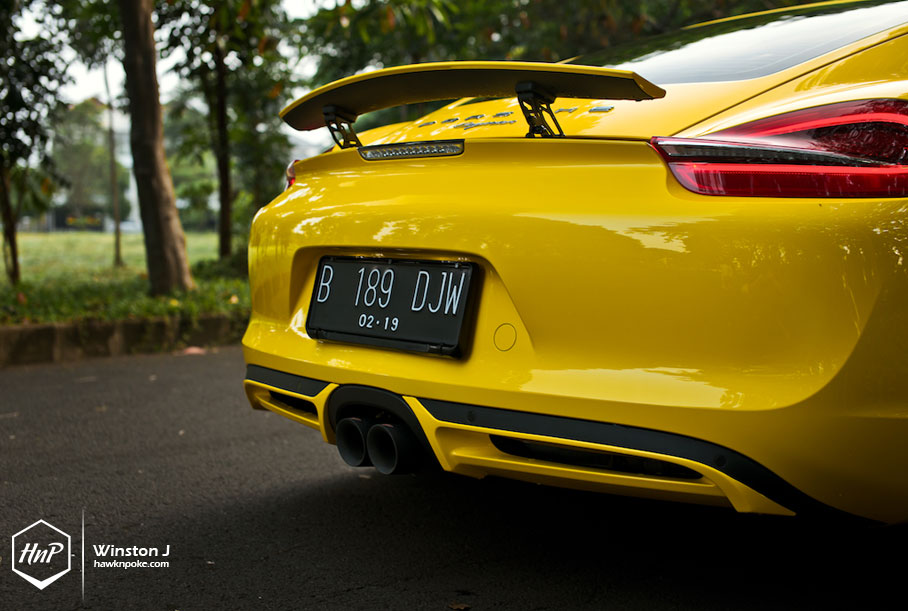 Myself as an owner of a VIP style car (Odyssey link), VIP Modular wheels are not an unfamiliar wheel manufacturer for me. Back in the states, many VIP and stance cars were using them. The fact that these wheels on performance cars like the Cayman, VIP modular had went beyond their boundaries and pushed its wheels design to cater other vehicles.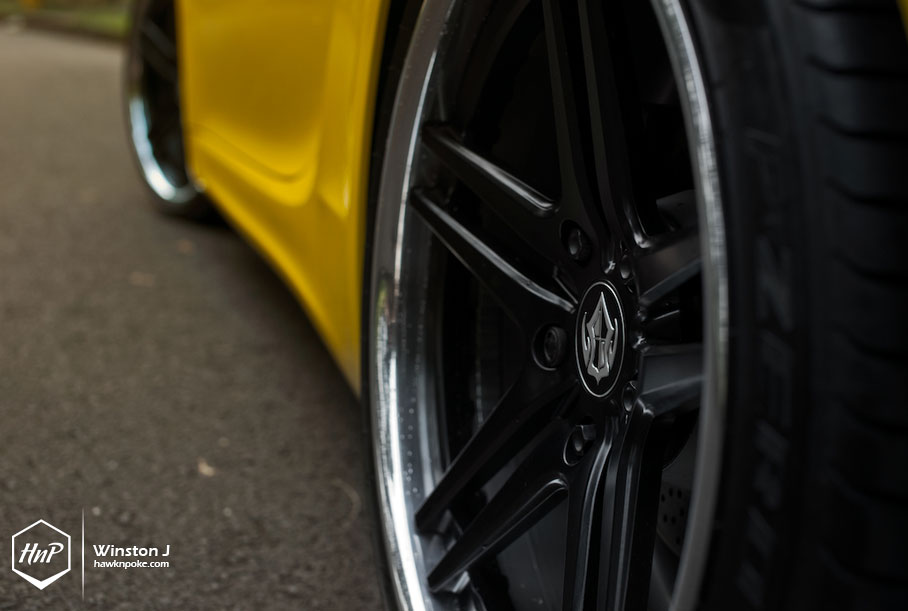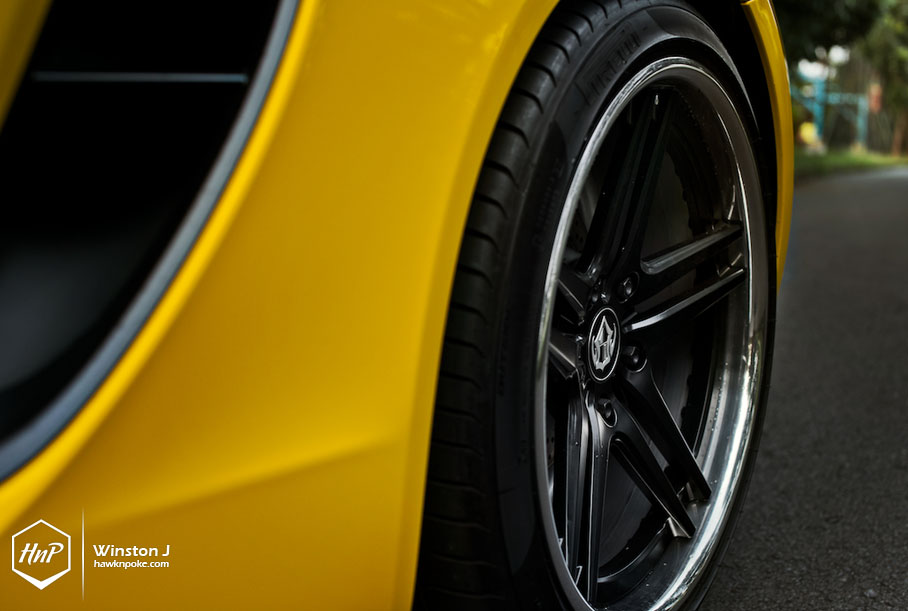 It may not be the legendary 911 but the Cayman still pack a punch, 275hp worth of punch. It may not be a supercar figure but being it only weight around 1,400, the 2.7 liter engine still pushes the car to 100km/h in 5.6 seconds. Not only the car is quick, it is also reasonably economical too, so what more could you ask for!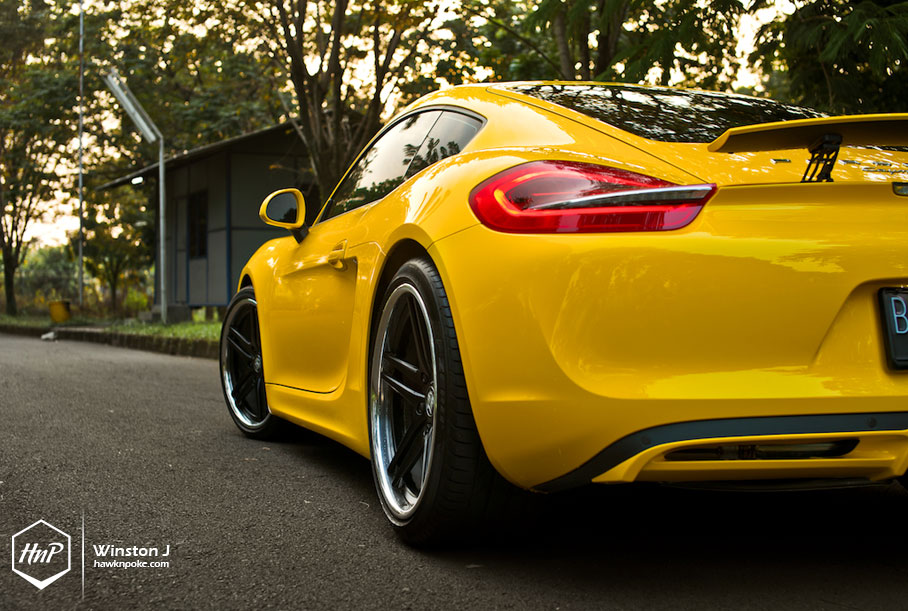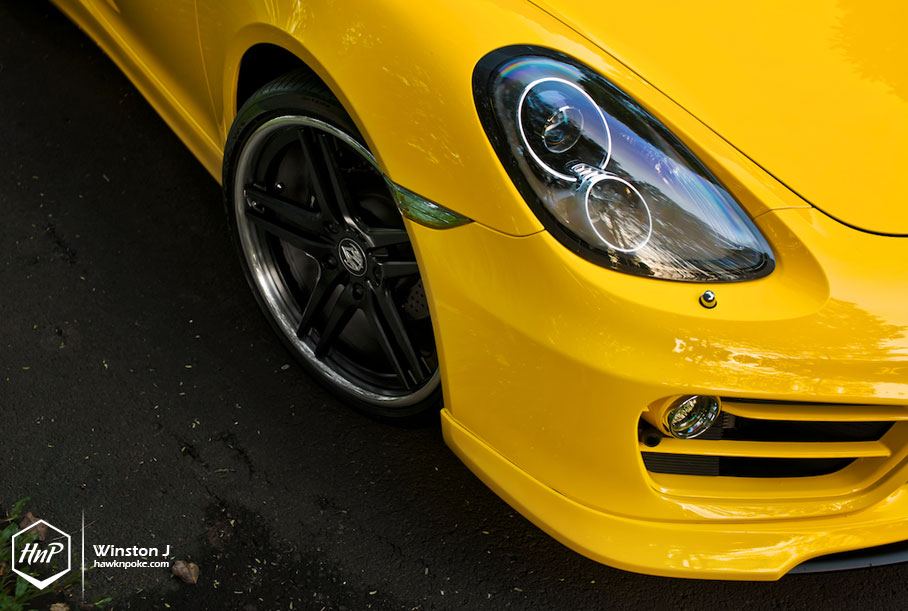 On today's Cayman, it has been fitted with the must-have cosmetic package: a Techart bodykit and lowered on Eibach springs which compliments to the already sleek bodylines of the Porsche.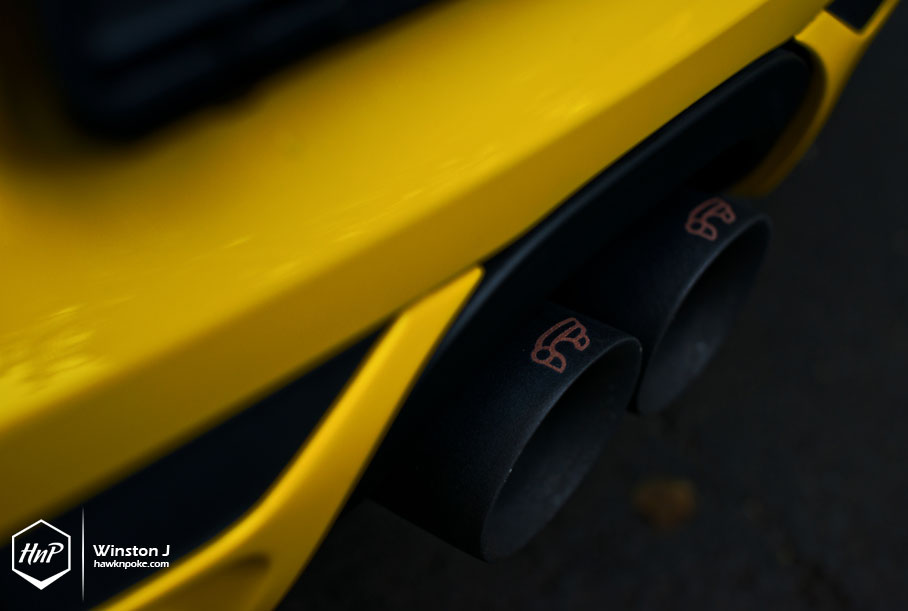 The owner also had installed IPE exhaust with black tips to compliment the black and yellow theme on the Cayman and enhance that boxer growl.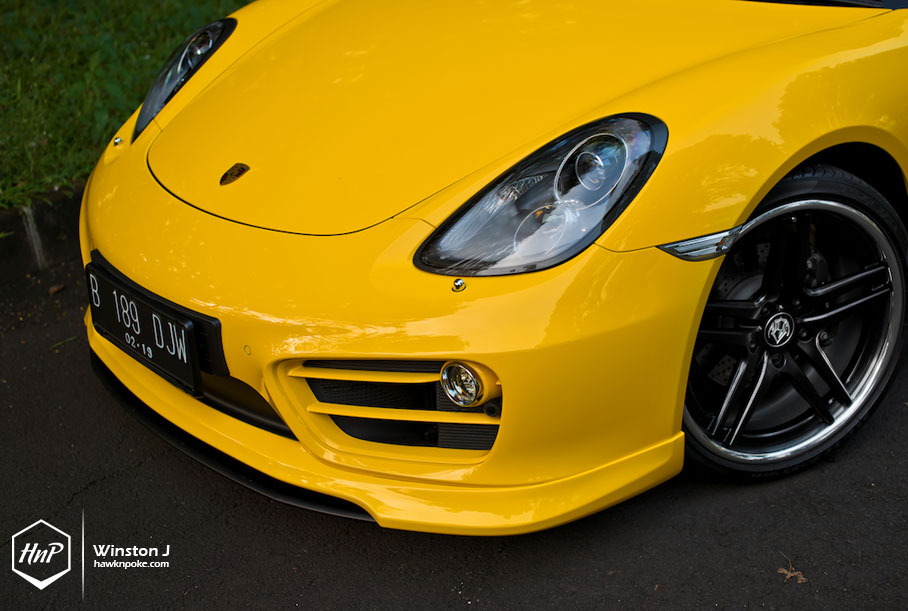 Modification Specs
TechArt bodykit
Eibach springs
VIP Modular VC03 20″x8.5-10
iPE Exhaust with black tips
Recommended Oil
TOP 1 Synthetic Oil
Additional Infos
Photography by:
Winston J
Mobile: +6281932092426
Email: winston_jaury@hotmail.com