Top Fighter // TOP 1 Audi GT Radial Inspire Racing Team
Audi. The German automobile manufacturer that's often regarded as a part of the "German Big 3" luxury automakers (BMW, Mercedes-Benz). Apart from manufacturing automobiles, they have also been keeping themselves active and competitive in the world of motorsport series. From Rallying, Le Mans series, World Endurance series, to World Touring series. Here in Indonesia we had a local event called Audi Racing Indonesia Series that was held in Sentul last year, and one of our Hawk'n'poke photographers Winston has had the opportunity to shoot the first-place winner in the series, the TOP 1 GT Radial Inspire Racing Car.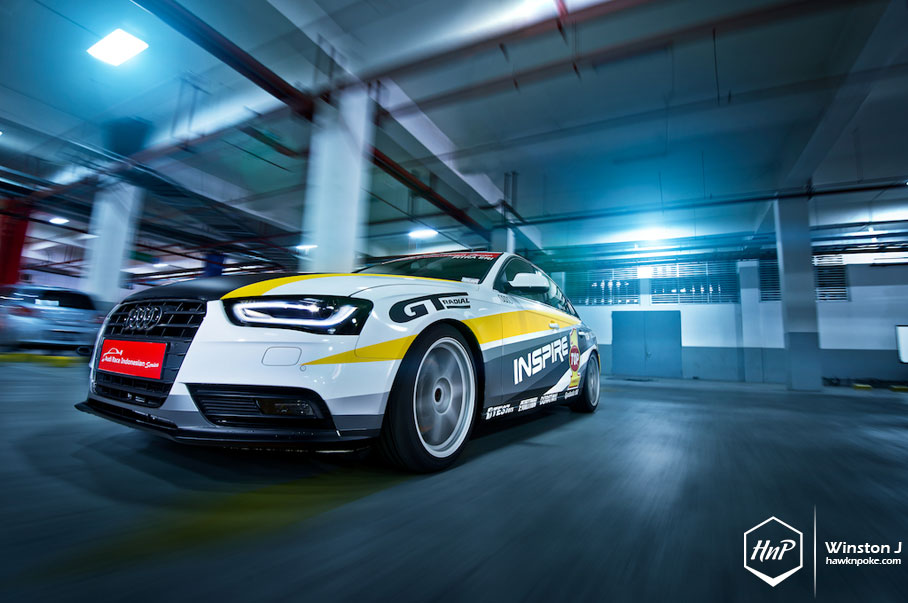 Strict regulations in the Audi Racing Indonesia Series indicated that there shall be no engine modifications done to participants' cars. This presented a unique challenge to the team when it comes to tuning the car. Meaning they could only rely on weight-reductions, handlings, and of course the race-car driver himself, Fitra Eri, in order to win.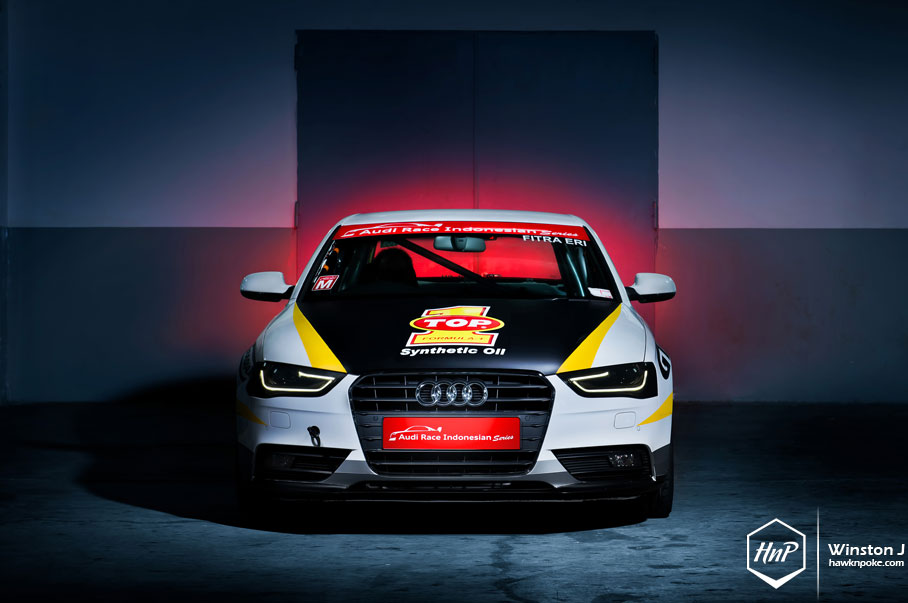 Weight-reduction-wise the team went with a fully stripped out interior and the application of roll cages. Such a setup is then supported by the installation of a KW Suspension system. Enabling maximum cornering capabilities while making sure that the stock 1.8T engine is working optimally with the lightened up race car.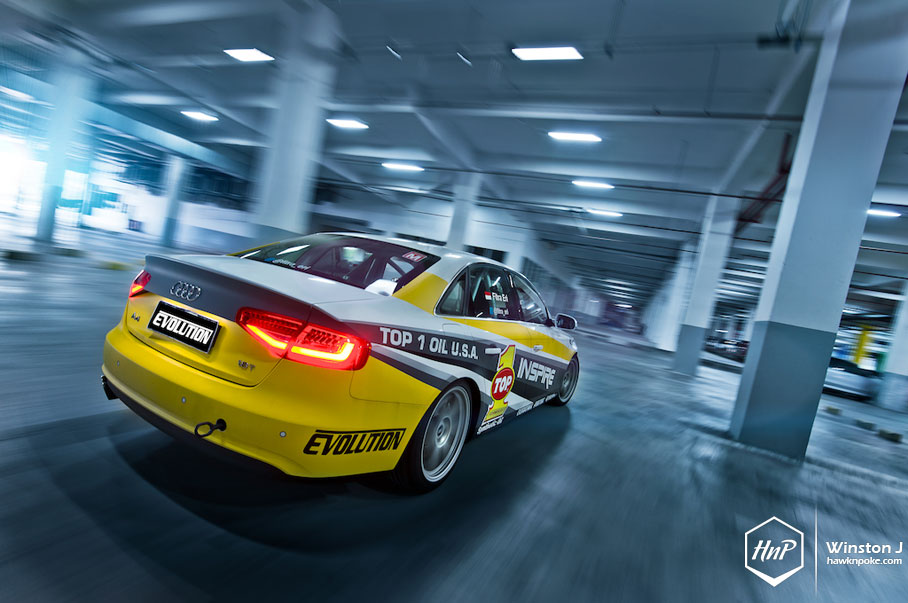 Reliability. Performance and handling are obviously important areas when it comes to building race cars. But what often separates the first winner from the rest is reliability. A highly reliable race car always operates at its peak performance the whole time, enabling extra seconds to be shaved for the team. This is where the TOP 1 experts come into place. Relying on the TOP 1 EVOLUTION 5W-30 100% Fully Synthetic Oil, the A4 has been thoroughly prepared to withstand the harshest track-environments.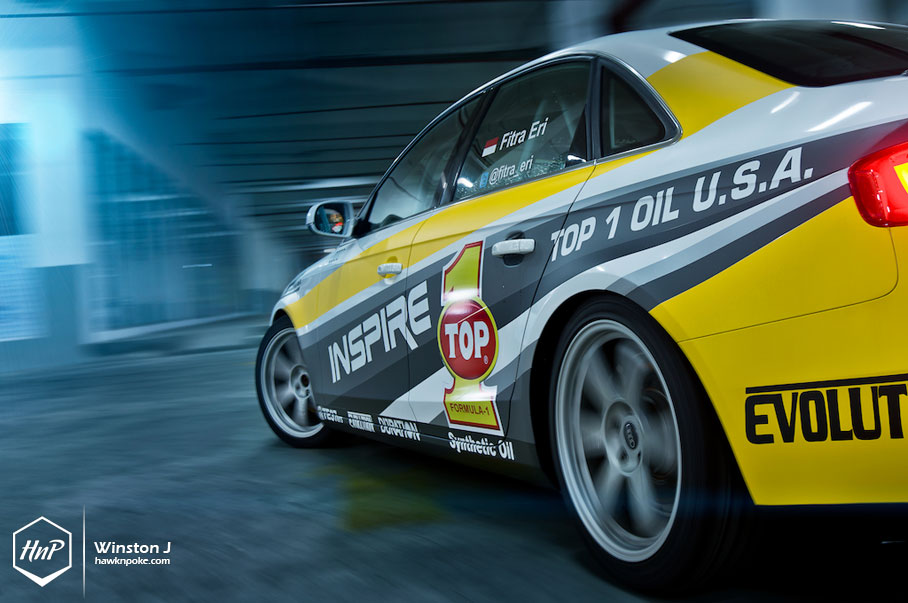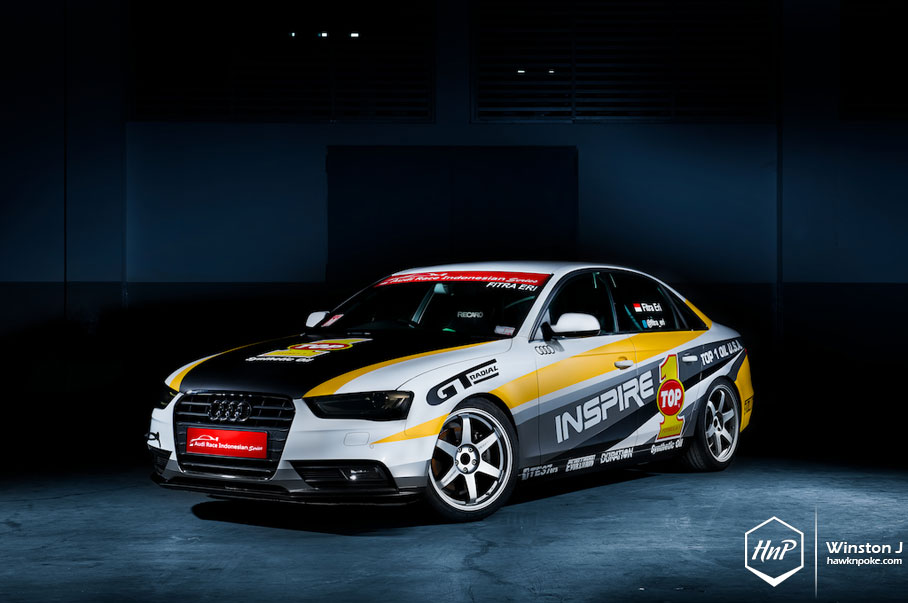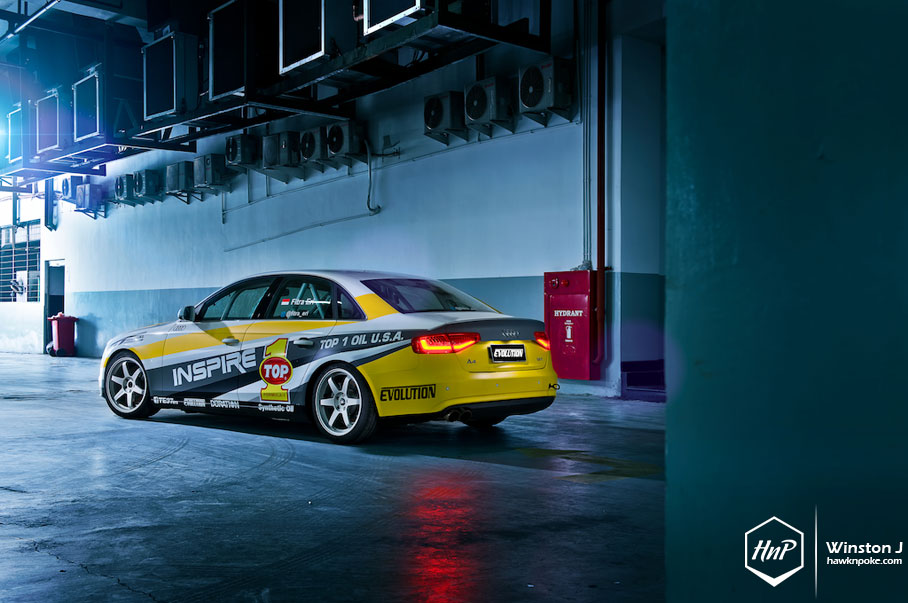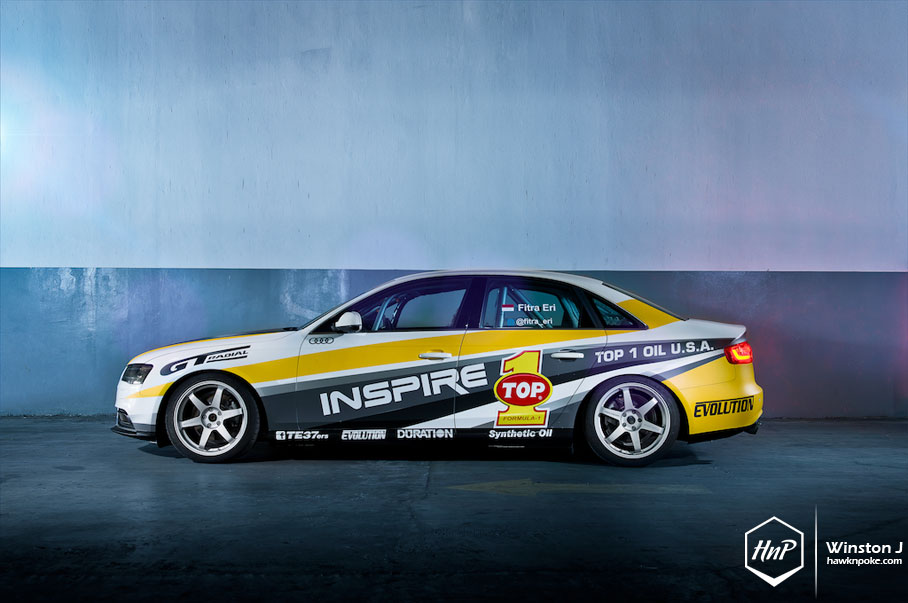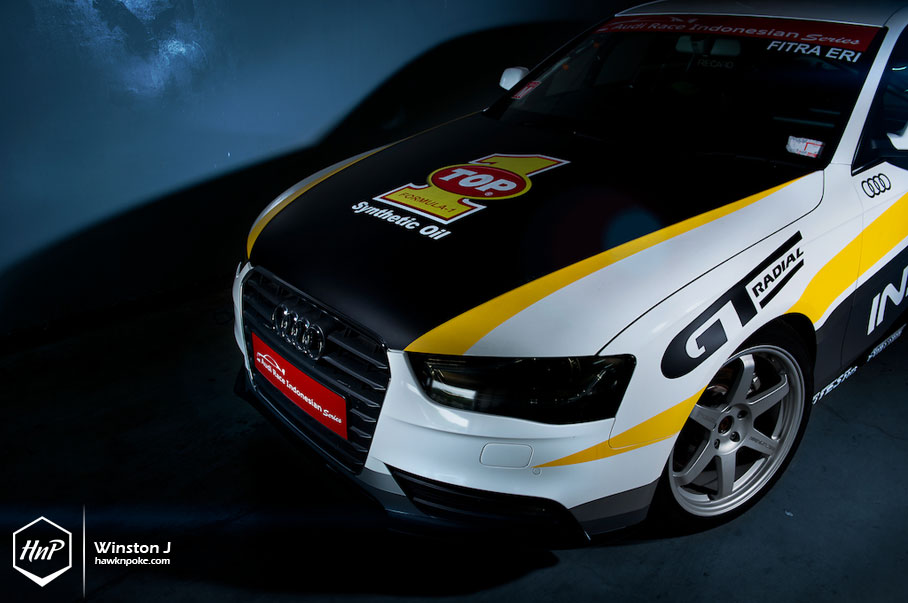 Modification Specs
KW Suspensions
Volk Rays TE37
GT Radial tires
Stripped out interior
Roll cage
TOP 1 EVOLUTION 5W-30 100% Fully Synthetic Oil
Additional Infos
Photography by:
Winston J
Mobile: +6281932092426
Email: winston_jaury@hotmail.com