Posh Cruiser // Aimgain Lexus RX on Vossen
This week we've had quite a few SUVs posted on the site. We've had the HRE Tiguan by Permaisuri posted last week and the Rennen Forged CX-7 posted some days ago. These rides are true exhibits demonstrating the fact that current trends don't always have to revolve around aggressive fitments. After all, on these terrible streets we've been stuck with, we do have a great need for SUVs to accompany our daily commutes. Today we have yet another SUV submission, this time from Winston J. Aggressive, striking and luxurious, the Lexus RX demonstrates what every high-end SUV manufacturers should be aiming for; a posh cruiser for posh families.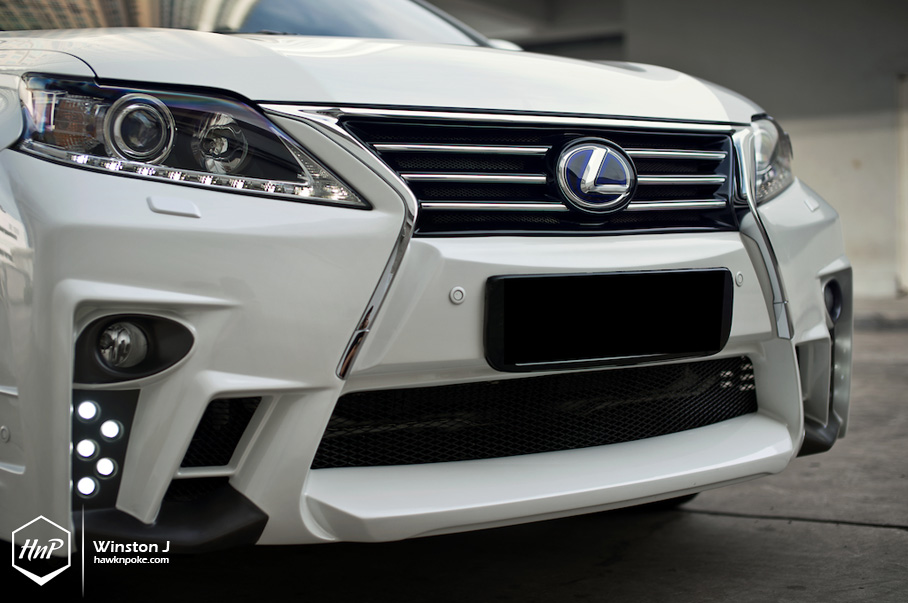 Ever since the 2013 Lexus facelifts, I've had quite a few doubtful thoughts in regard to their new geometrically-awkward-trapezoid grilles. Alienating, striking and surely peculiar; I found such styling to be way too bold for production vehicles. However, understanding the urgent need for Lexus to separate itself as far away as possible from its "rebranded Toyota" image, I couldn't help but to approve their daring stylings. No longer are these Lexus-es be viewed as overpriced Toyotas. Instead, the market is now respecting as a strong contender in the highend automotive market, with their unique sporty attitudes and unmatched reliability.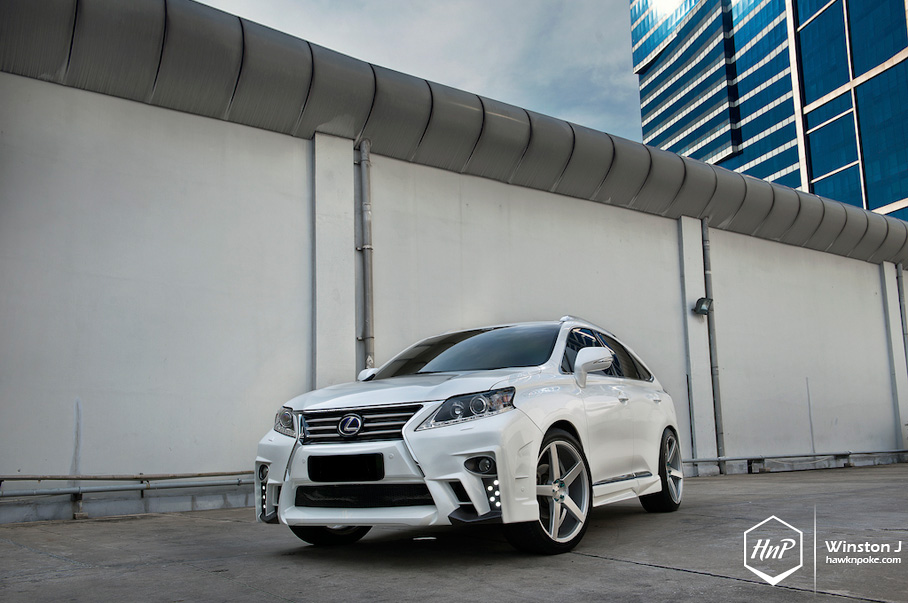 Complimenting the fresh Lexus styling on today's RX is a set of Aimgain body kit installed by Sisuka Corp. With trendy and courageous designs, Aimgain of Japan has been well-known for their attractive body kits, made mostly for VIP sedans. Coupled with 22″ Vossen wheels, these classy mods have turned the posh cruiser into one uniquely stylish highend SUV.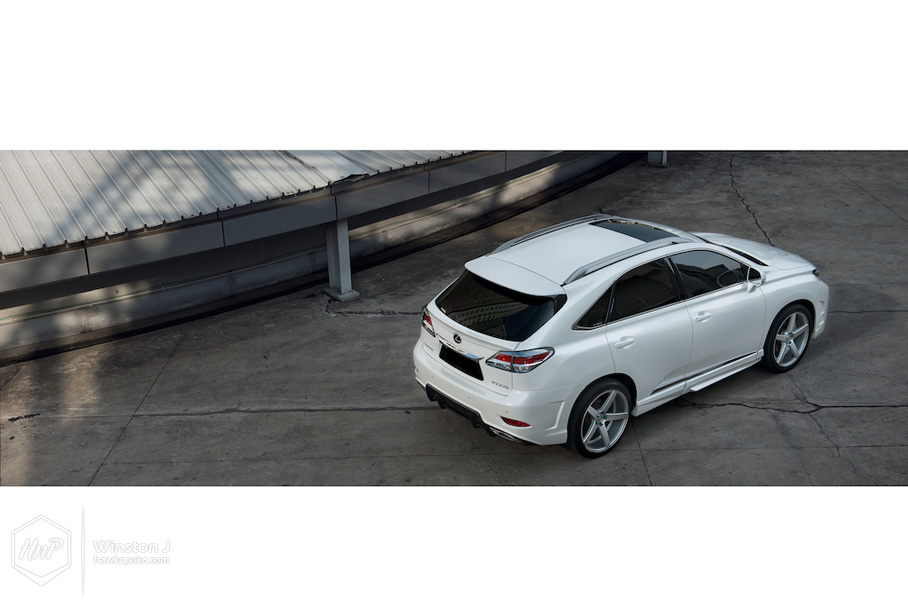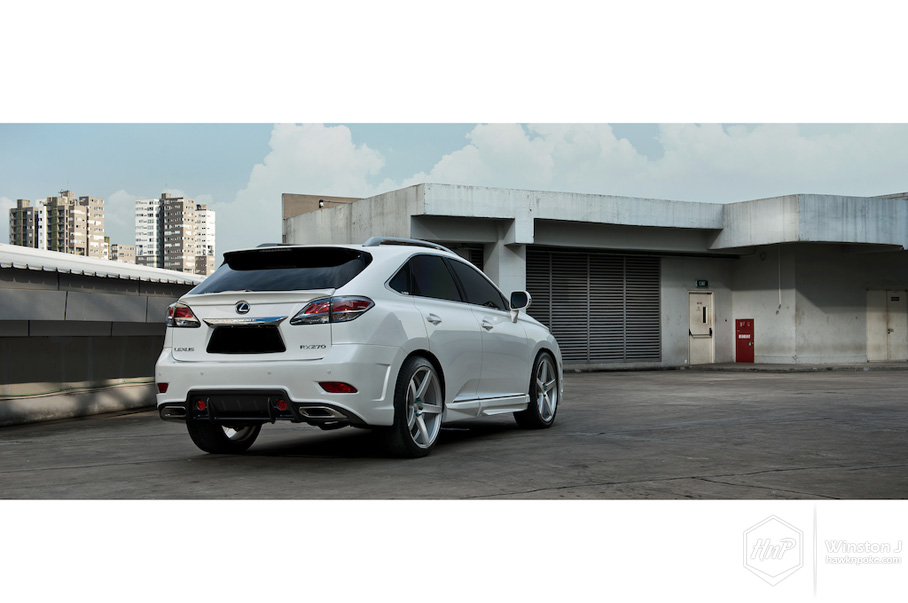 Modification Specs
EXTERIOR
Aimgain body kit
WHEELS ETC
Vossen VVSCV3 22″
Toyo tires
RECOMMENDED OIL
TOP 1 Synthetic Oil
Additional Infos
Photography by:
Winston J
Mobile: +6281932092426
Email: winston_jaury@hotmail.com