HnP's Visit to Autohaus RWB Thailand // Photo Coverage
RAUH-Welt Begriff (RWB). Which translates to "Rough World Perception" in English. A mystical recreation of track-ready air-cooled Porsche's initiated by Akira Nakai from Japan. Widened bodies. Deep-dished wheels. Outrageous aeros. Authentic. Unique. Explosive. These genetically altered creatures aren't for the close-minded car enthusiasts. They are art-like. Japanese-culture design dialed all the way up to 11, infused into European classics. And when things got so outrageous, I've noticed that enthusiasts are starting to take sides. Some love it for the RWB's time-travelling cues. Taking what's best of the 1980s and giving them a fresh air of the 2000s. Rebirthed. Revolution. A new beginning to those old Porsche's that were otherwise left miserably non-drivable in garages or even junkyards awaiting for crushers. But on the other side, haters despise RWB's for not making period-correct modifications. Turning what should be taken-care-of classics into pop-culture figurines. Which sides are you on? I, for one, am among the admirers of the RWB's, and yet I still love classic, pristine Porsche's too! The RWB's are not some car show queens awaiting crowds appraisals. They are still meant to be driven. Some have even been built to be raced! That's why us, the HnP team, paid a visit to Autohaus RWB Thailand last June to have our first meets with these phenomenal rides.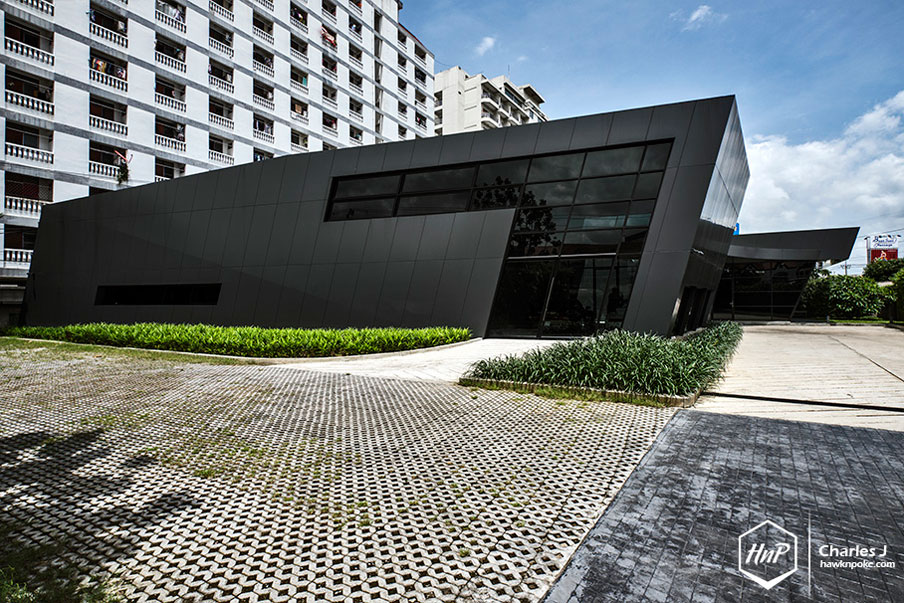 Upon arrival, we can't stop but admiring the workshop's artistic exterior design. Located alongside some more traditional Thai buildings, the VaSLab-designed Autohaus garage stood out like a futuristic sculpture displayed alongside blank canvases.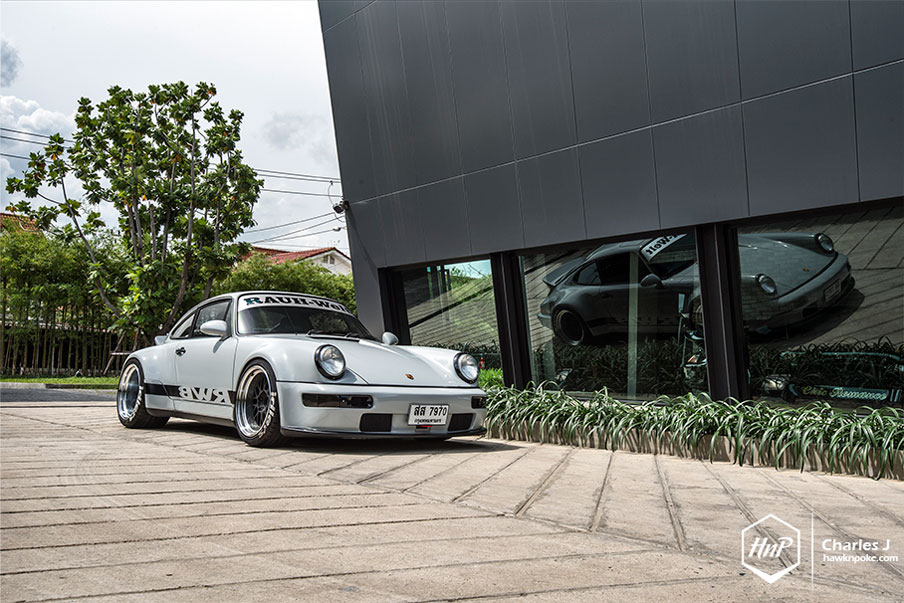 So how did all these RWB Thailand cars spring to life? Mr Chin Kanitpong has always been the mastermind of all these, also an owner to the Autohaus RWB garage. A businessman with strong interest in classic cars. From a full race-spec MK1 GTI to an E36 M3-engined E30, Mr Chin has built some of Thai's finest classic builds. And for him it was simply incomplete without the presence of RWB Porsche's. Being a huge Porsche fan himself, he went off to meet Nakai-san, asked him to build RWB's for him in Thailand, and ended up building the Autohaus RWB Thailand. Following Mr Chin's path was a stream of enthusiasts waiting in line for their RWB's to be built. All done in Autohaus RWB with Nakai-san himself finishing off every single car by hand.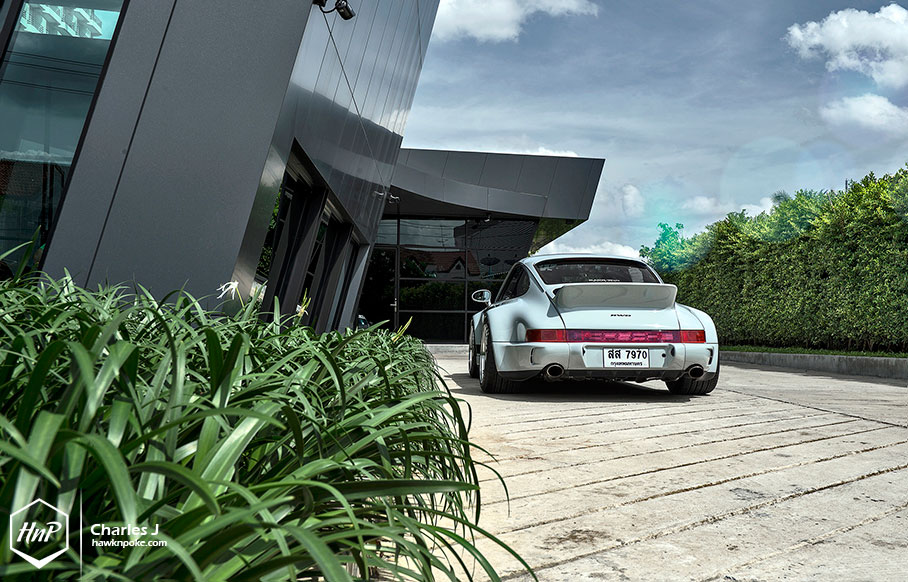 Every single RWB is unique. Nakai-san would travel all the way from Japan to Thailand to finish the cars that Mr Chin has prepared. With all restorations/repairs done initially by Autohaus engineers, Nakai-san has always been the one who'll finish the build by hand-fitting those bodykits and final crucial touches to the cars.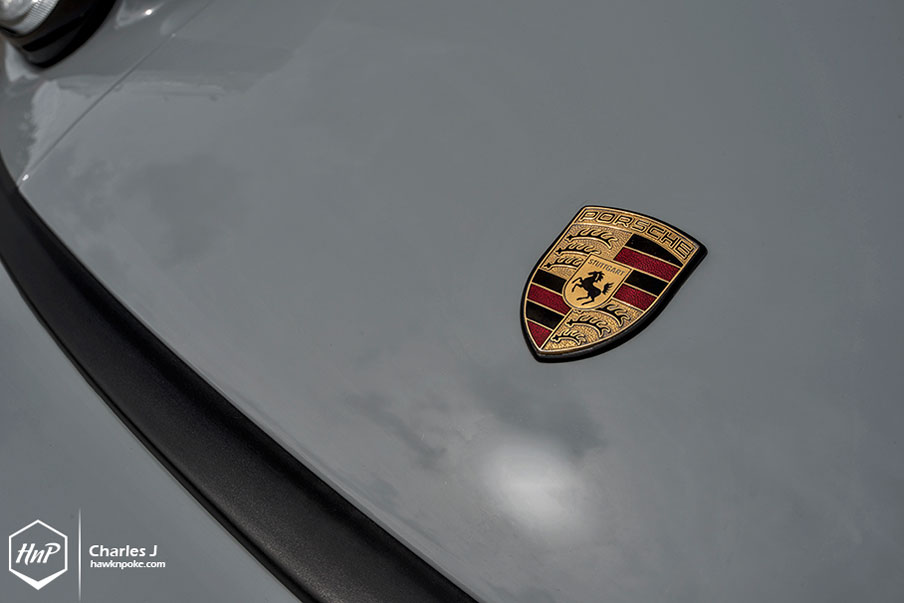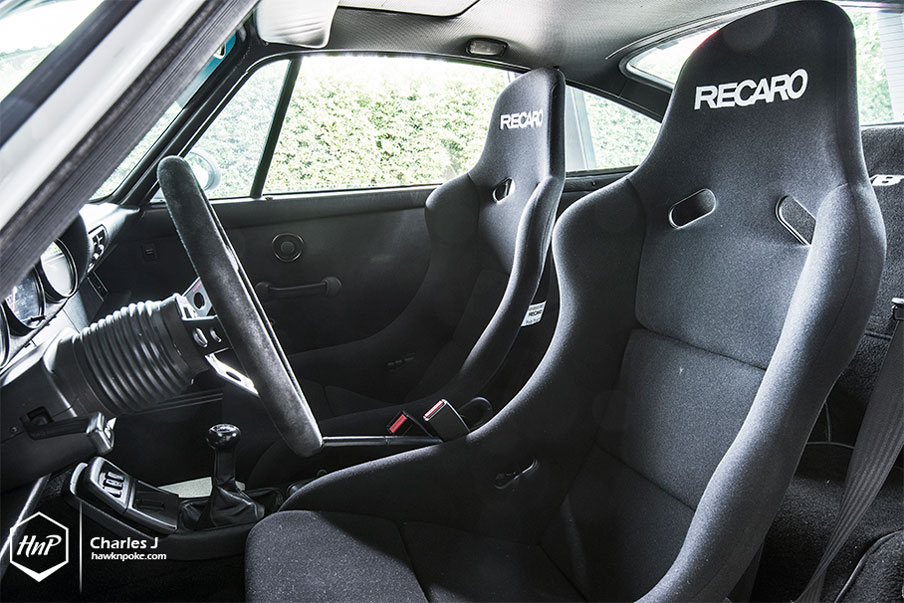 Despite minor engine upgrades that most of these RWB's underwent, all mods have been geared towards track-ready looks and functions. But it's all still left to the owners' preferences.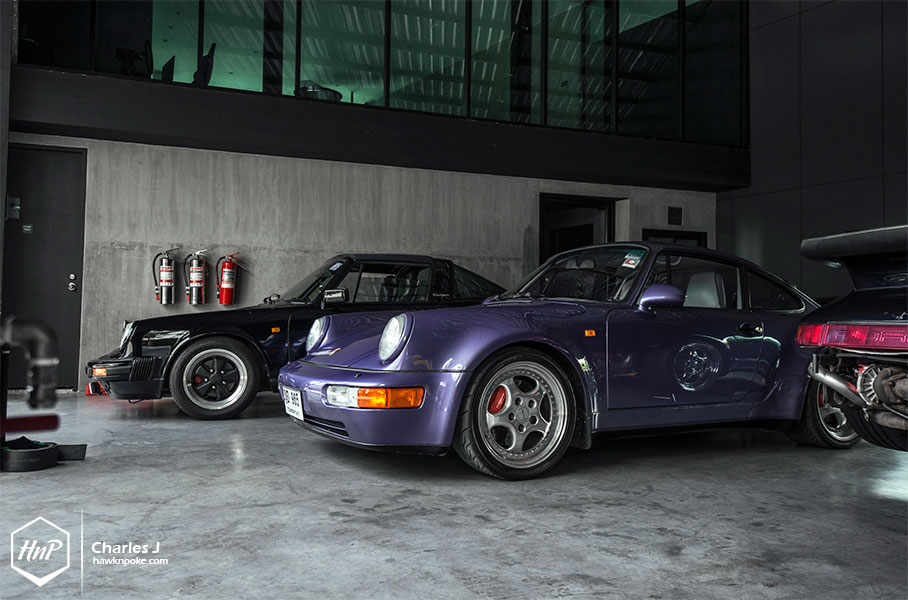 Not all Porsche's that come to Autohaus are to be transformed into RWB's. Mr Chin also takes care of regular maintenance and restorations. Whether it'd be for an oil change or a exterior restoration, Autohaus handles all those.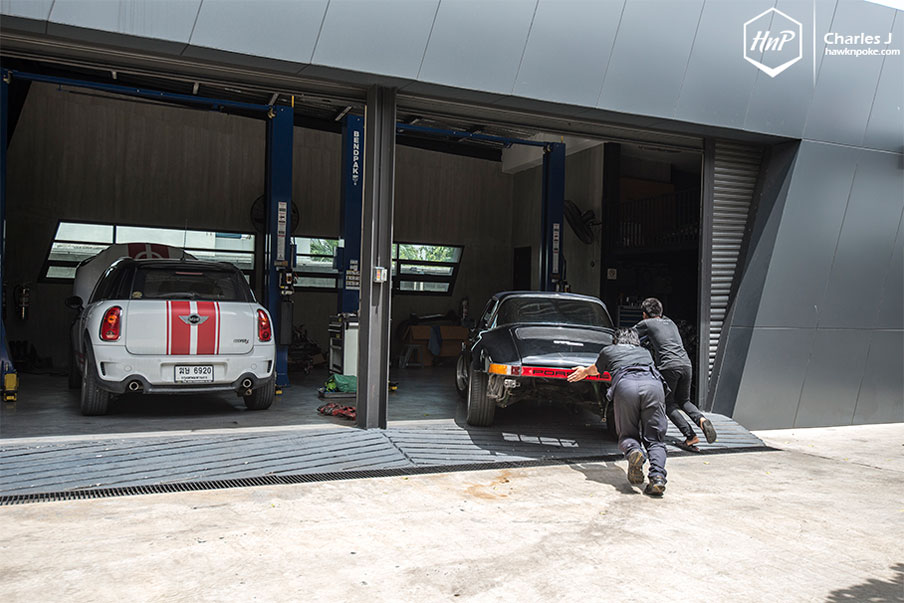 They even cater to those non-Porsche's which need regular maintenance, such as MINI's and BMW's.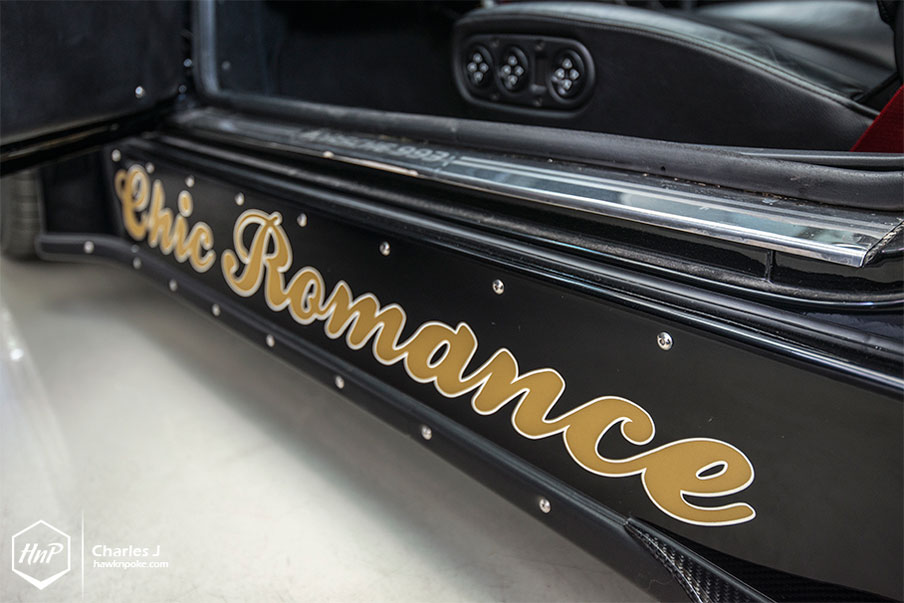 Nakai-san gives unique names to each RWB's he has built. Often associated with the car's history or owner's personalities. These are the unique ideas that have simply put RWB builds on top of the others. Creativity and innovation are Nakai-san's areas of expertise.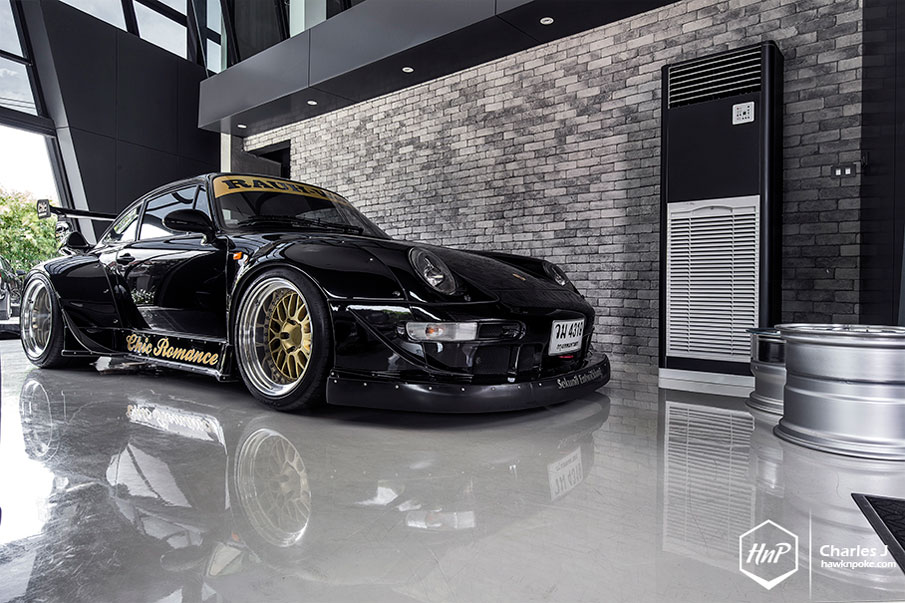 We visited the Autohaus garage while Bangkok International Auto Salon was taking place, hence only two RWB's were left at the shop, with the rest being displayed at the show. Up to now, there's been a total of 10 RWB's built in Thailand.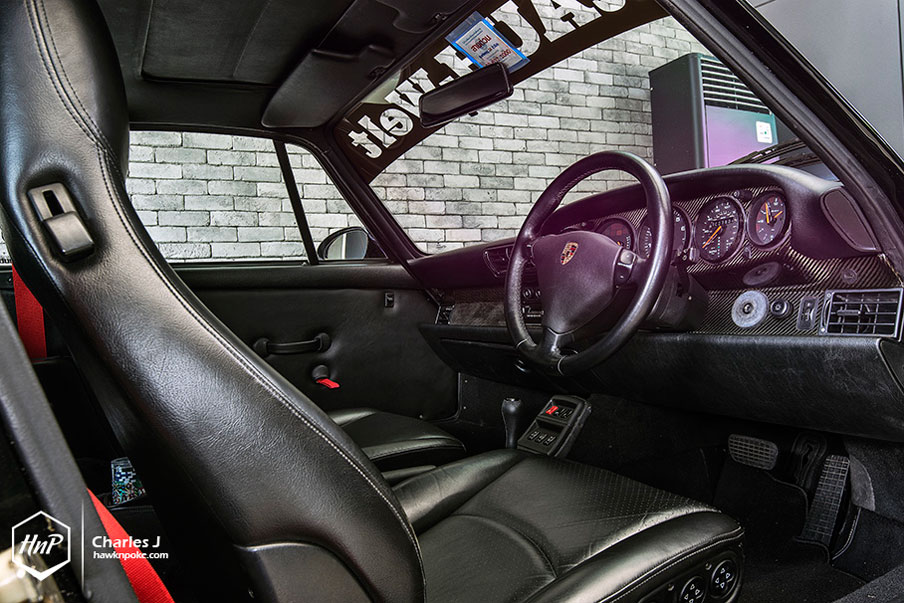 What intrigued me the most of these builds are the details. Not a single piece feels out of place. None of them looks dull. While some cars might look better in pictures than real-life (post-editing!), RWB's are definitely among those that has so much more charisma when you meet them in person.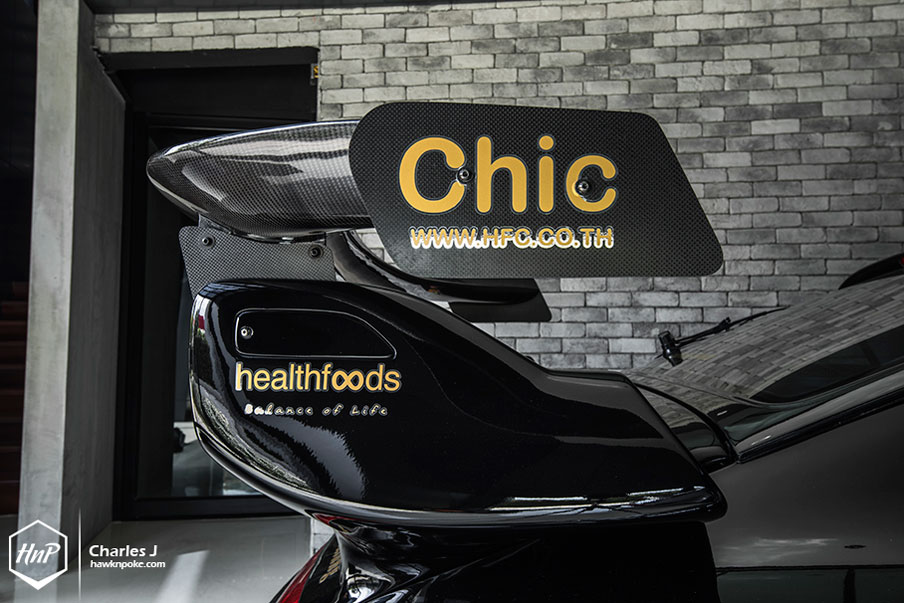 So what's your standpoint on these RWB's? Beauties? Beasts? Here I am still wishing that one day we're going to have an RWB built in Indonesia. I've heard the rumours around that a Singer Porsche is currently being prepared for an Indonesian customer and I really hope that one day an RWB too can roam our streets! Even the Philippines have already churn out a number of RWB's, with one being the first RWB on air suspension.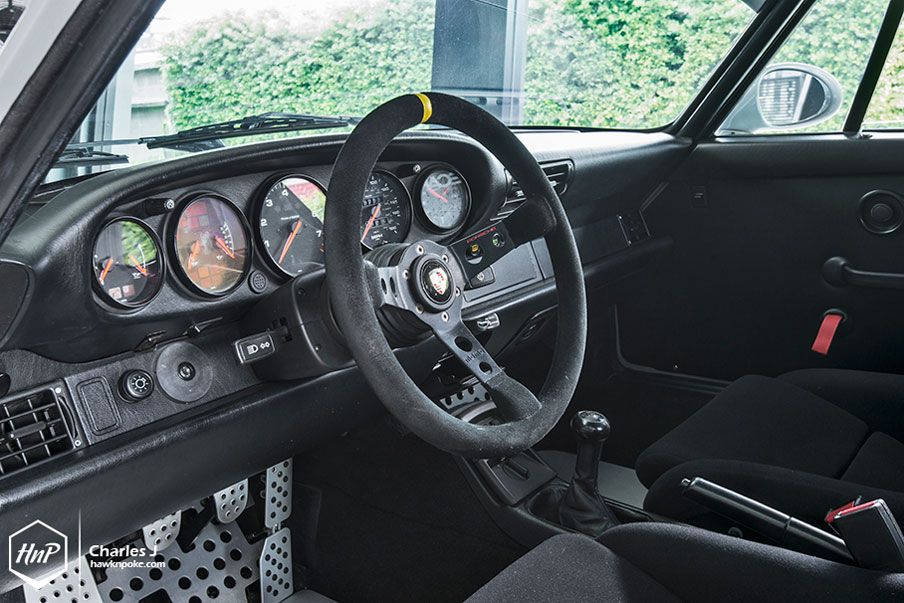 Thanks to Mr Chin for the tour around his workshop and the opportunity to capture these beauties.
Also check out our short video we made if you haven't seen it.
Additional Infos
Photography by:
Charles J
Automotive Photographer based in Jakarta and Singapore.
Email: jhons.charles@gmail.com
Phone: +6287886807762