At Nightfall // The 1968 Datsun Sunny Coupe
I was having dinner at a Padang restaurant the other day. It was about 9pm. I sat down at a table next to the entrance and saw a weary looking man getting off his bicycle, who then entered the restaurant. His eyes were fatigued. Some parts of his clothes were worn out and dirty. Carried nothing but a hard hat on his left arm. He sat on a table at the back. Must've been a tough day for him, must have just gotten back from a long-hour work. This restaurant itself looked like quite the 'luxury treat of the day' for him.
Not long after, an elderly couple arrived with an S-Class Merc. Also passing by my table as they entered the restaurant. The husband wore an IWC on his left while the wife was carrying a Gucci bag. Nothing too posey, I admit, but definitely quite an eccentric costume for having a dinner at such restaurant. They must've just gotten back from a wedding reception I thought.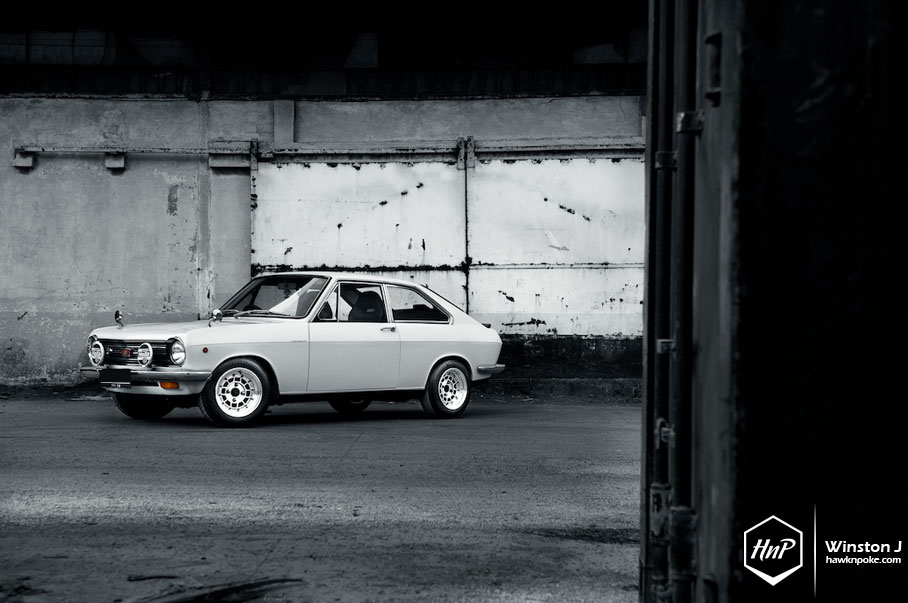 A pair of tables. Two different ends of the same civilization. The wealthy and the meager. What has brought the wealthy here?
Perhaps they didn't used to be so fortunate, and the restaurant might have just been their regular since those old times. Or perhaps they live around here and simply wanted a quick meal. Or…could this be the restaurant that they both first met? Whatever it is, this occasion has gotten me thinking. Sometimes it isn't always the wonderful and affluent things in life that some people kept coming back to. I'm pretty sure the elderly couple could've afforded a fine dinner at the hotel they've just returned from. But they've dropped by this humble restaurant instead, perhaps because there's been a piece of their memory left planted over here. A memory of when times were simpler. Of felicity. Of a time they could always come back to.
This brings us to the Datsun Sunny Coupé I'm featuring today. It isn't posh. Isn't catchy. Very very far from being fast. Let alone efficient. Just like the Padang restaurant I was having dinner at, the old Datsun doesn't pose a striking characteristic that any wealthy would love. But there's a particular magnet of interest that this humble ride does share with other classical cars out there. An interest that exists in all the different society levels that we have. From the meager to the wealthy, we all can understand the beauties of these well-kept retro machines.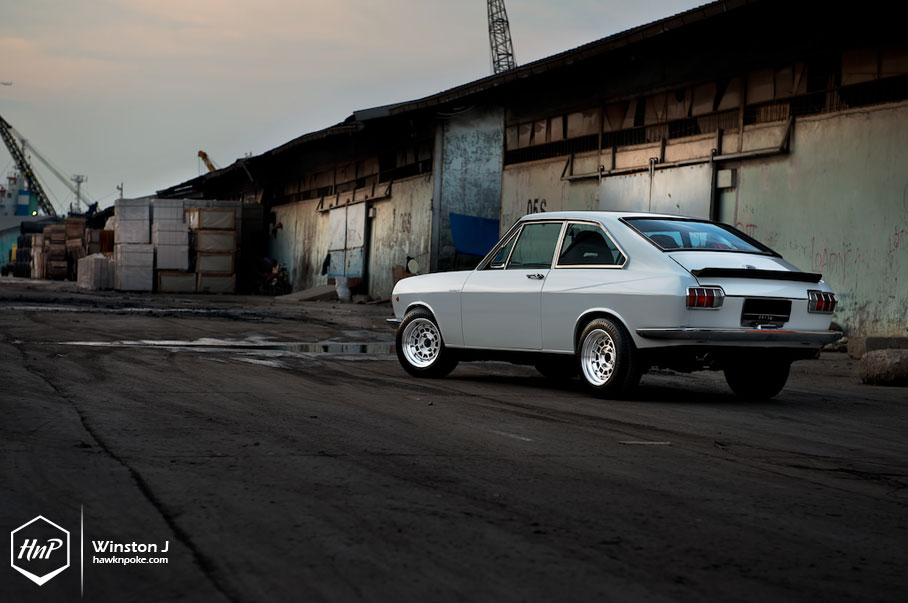 Meet Mr. H. I can safely say he has been so fortunate that he has bought and modded several modern luxury cars. From BMW's to Mercedes's, he has tuned them all. But his latest ride of choice is this humble, modest, peculiar Japanese ride that doesn't even go 0-30 faster than his BMW's 0-100 time. Why?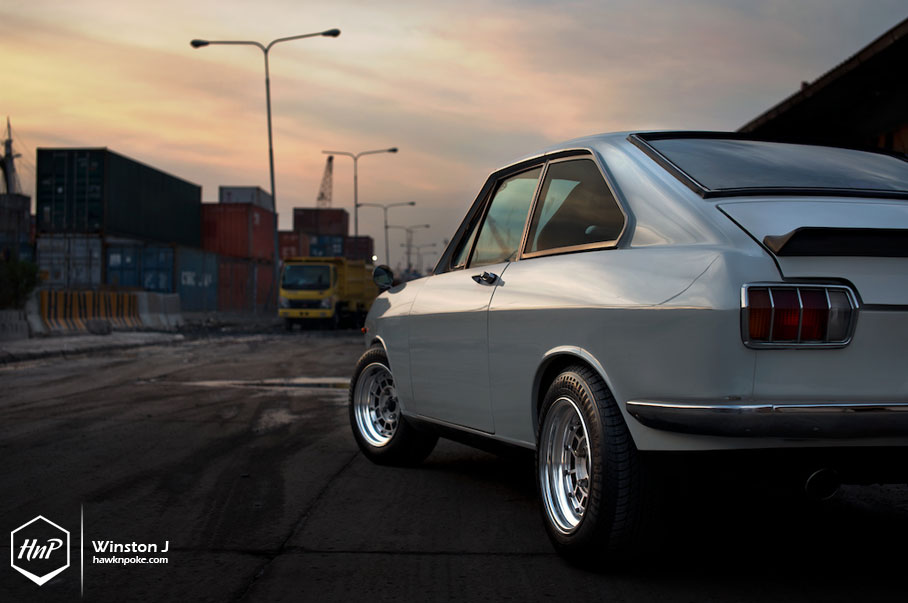 Love at first sight. Call me cheesy but that's exactly what's happening here. He first met the Datsun when a friend of his was selling it. The timid appearance. The charming little chrome details. The way the mechanical gearbox clunks yet reliably delivers along its engine's 66HP onto the donut shaped tires. The way bystanders stare at the car in admiration of its historical beauty. All these have lured Mr. H into owning and preserving this piece of antiquity.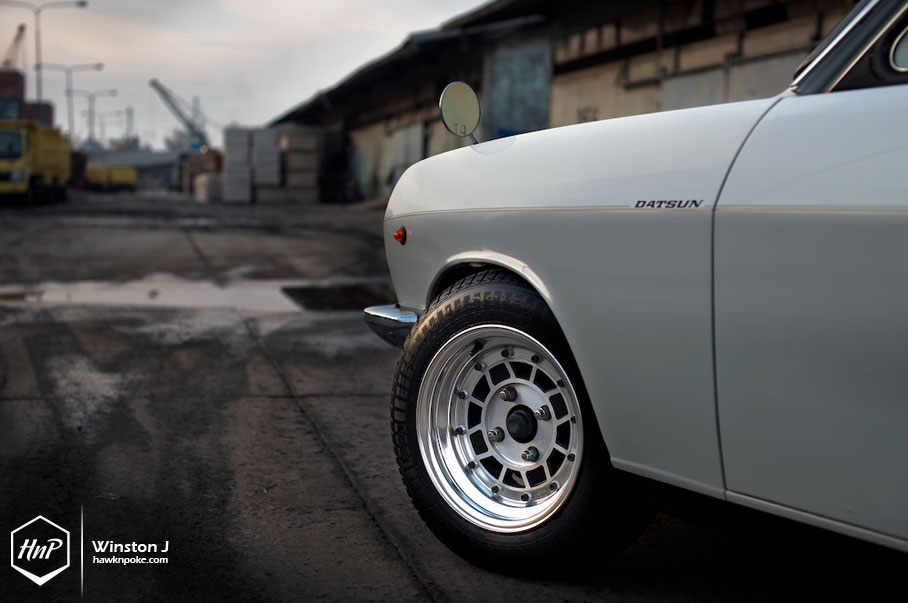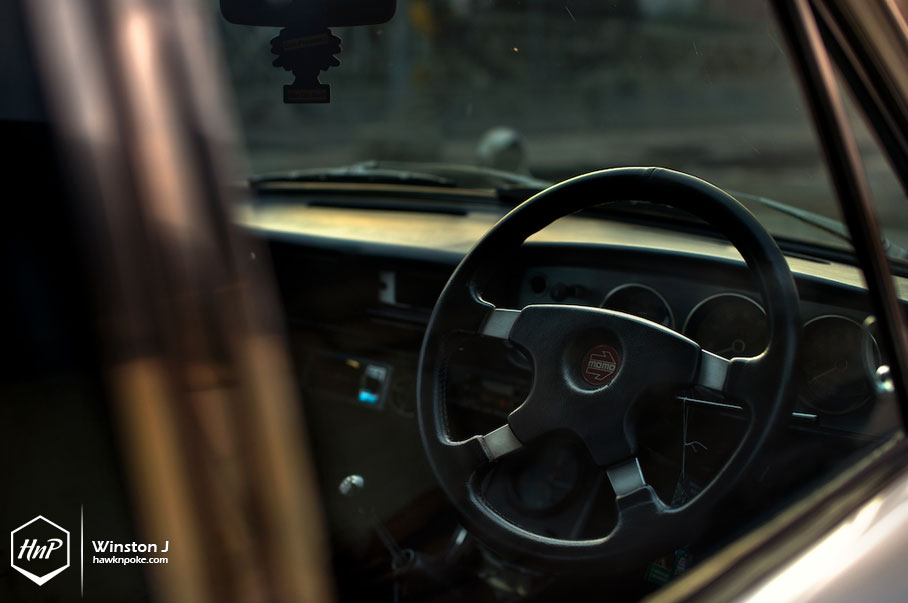 You can't simply put some bling, or stance, on a classic car and call it a day. Putting too much stuffs into them can actually take some points away. Carefully chosen and properly dated parts, like the Momo steering wheel and Recaro seats we find in this case, are examples of the nice little touches that can add value to the build.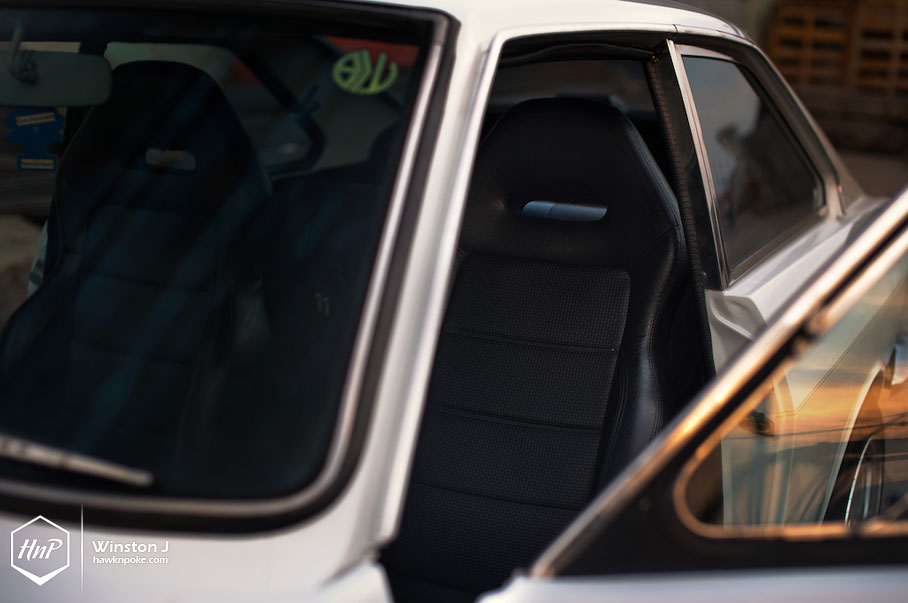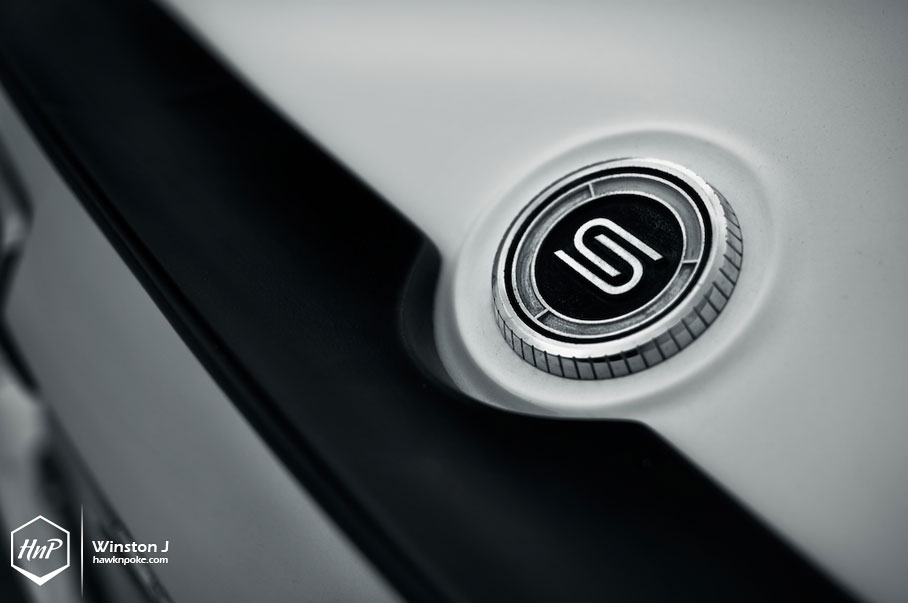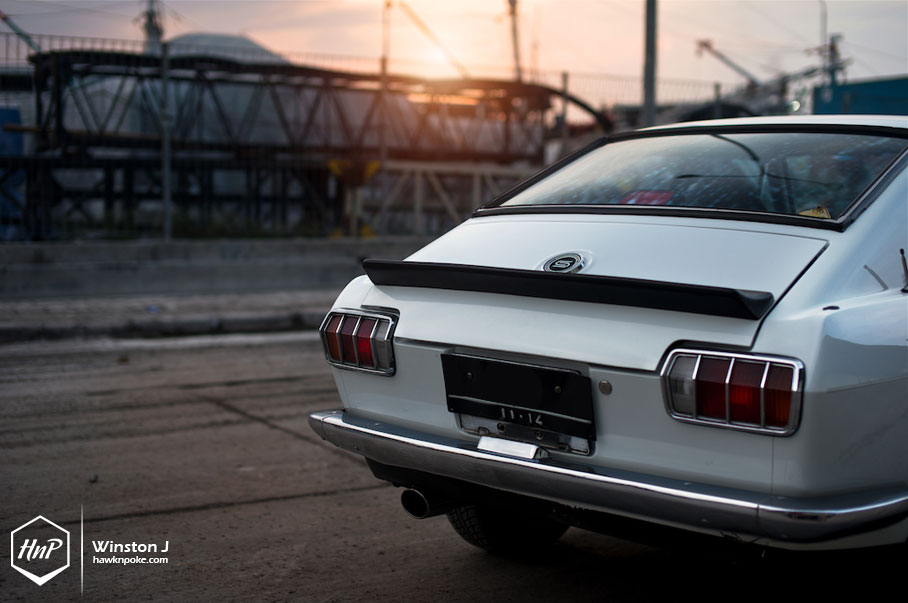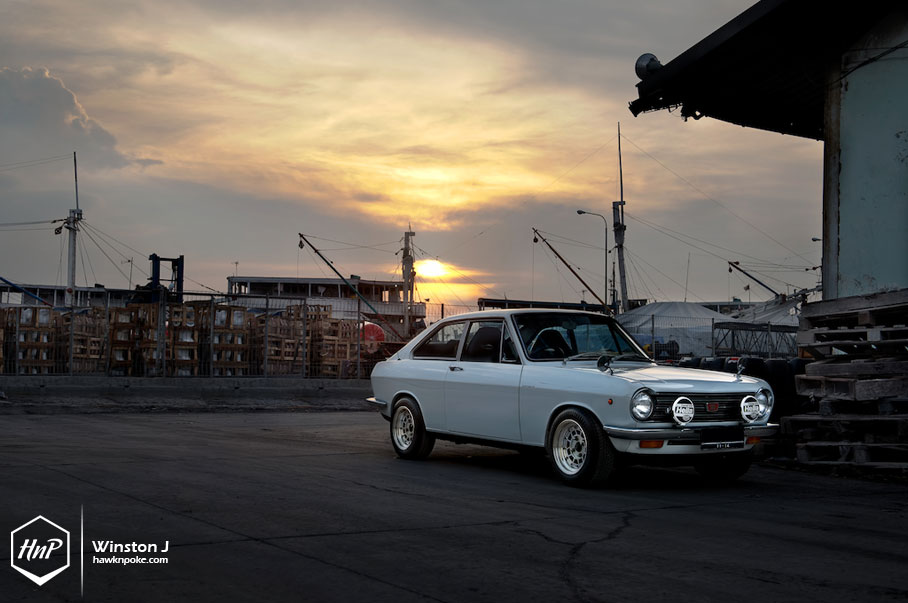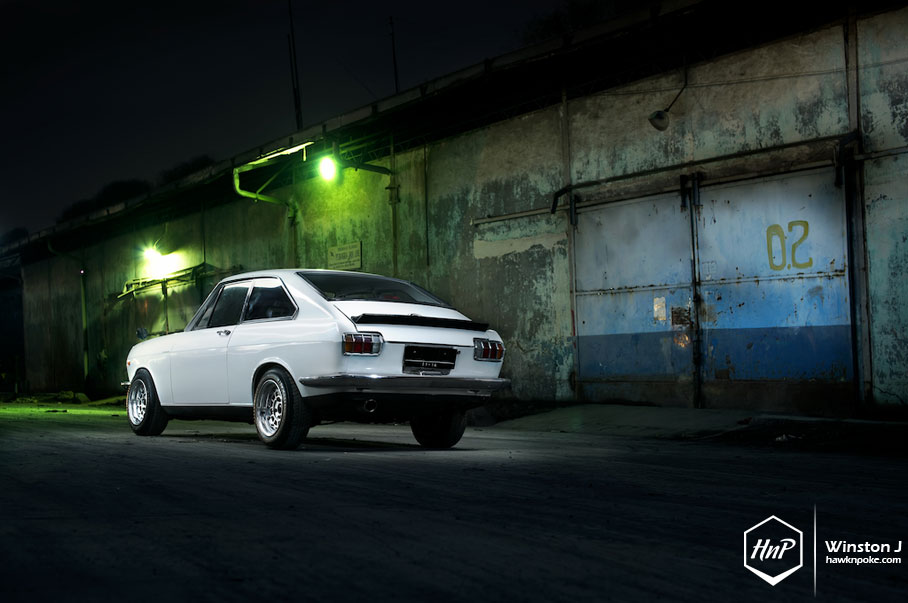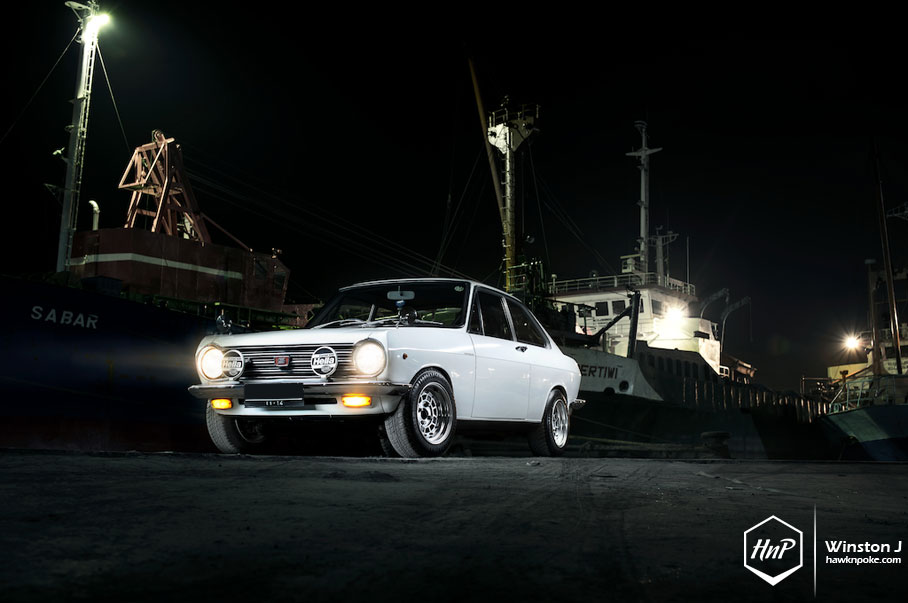 Modification Specs
EXTERIOR
Hella Comet 500
INTERIOR
Momo steering wheel
Recaro seats
OTHERS
Custom suspension
Custom exhaust
RECOMMENDED OIL
TOP 1 Synthetic Oil
Additional Infos
Photography by:
Winston J
Mobile: +6281932092426
Email: winston_jaury@hotmail.com