Firstar // GTI MK6 on 3SDM
There are currently 327 posted articles in Hawk'n'Poke and yet this is the first time I've managed to get my own car featured. The GTI is currently about a year old and it wasn't until a few weeks before GENESIS that I decided to inject an aggressive fitment into it. When first gotten my hands on the GTI, I've never thought of lowering the car this much. I love the way the stock GTI handles and the ride height is also very livable even on these ugly Jakarta roads. A Unitronic Stage 1+ (260HP) ECU reflash added even more fun to the driving pleasure, giving instant power upgrade from the stock 200HP figure.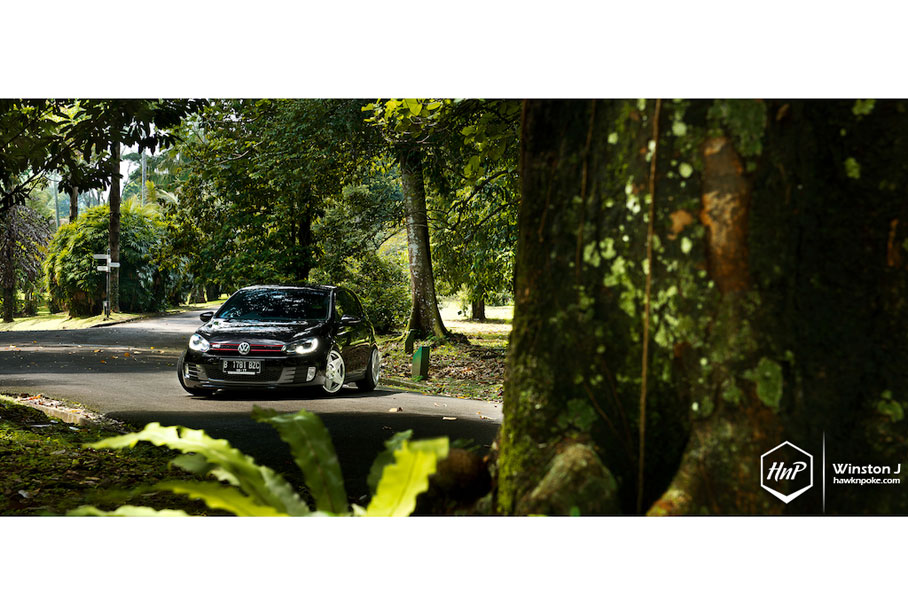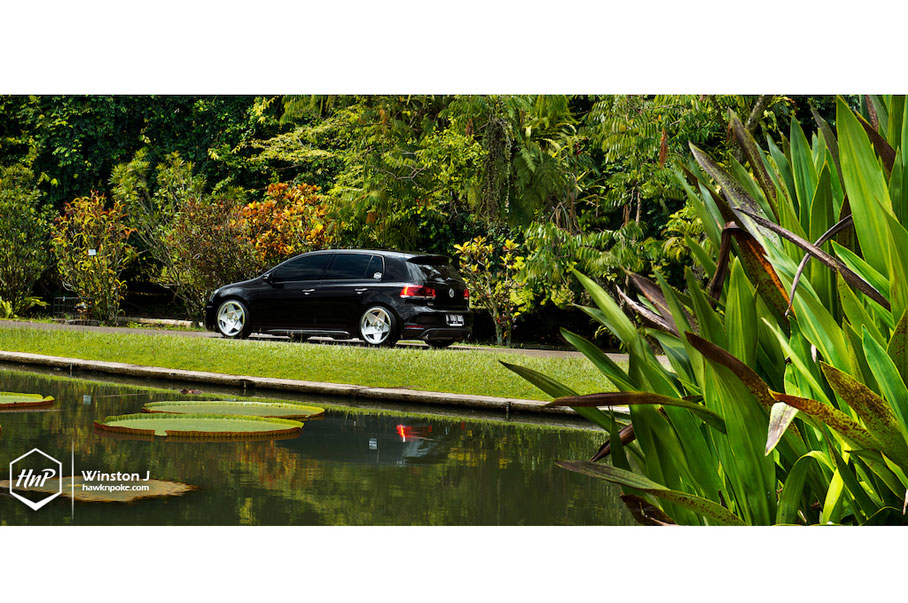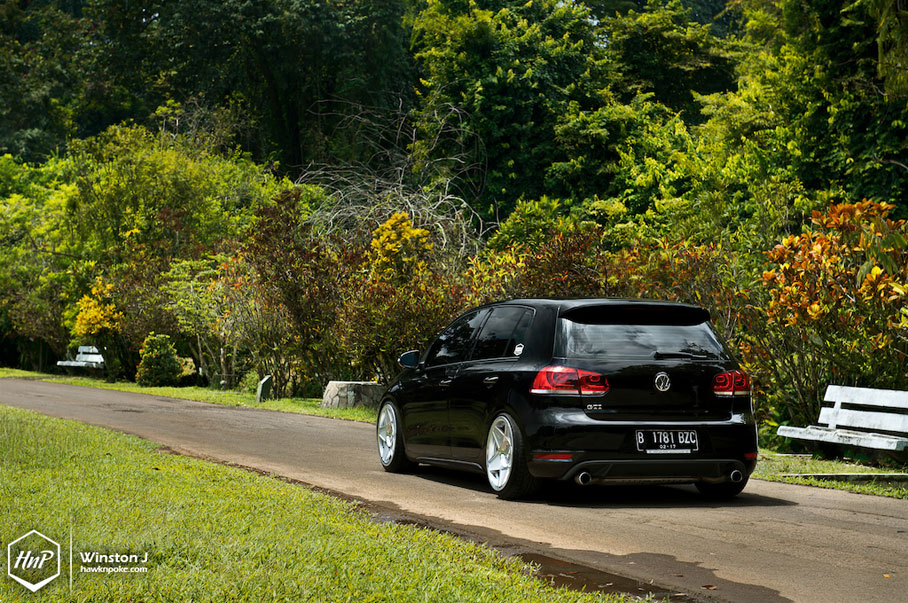 But then, a year of Stance:Nation and Canibeat daily-brainwash later, I've finally decided to stir a sensation in the local VW scene. About 80% of all modified VW's over here are performance oriented. Very rarely would you find seriously lowered ones, unlike the VW scene out there in the states or UK that's been mainly populated by aired out VW's.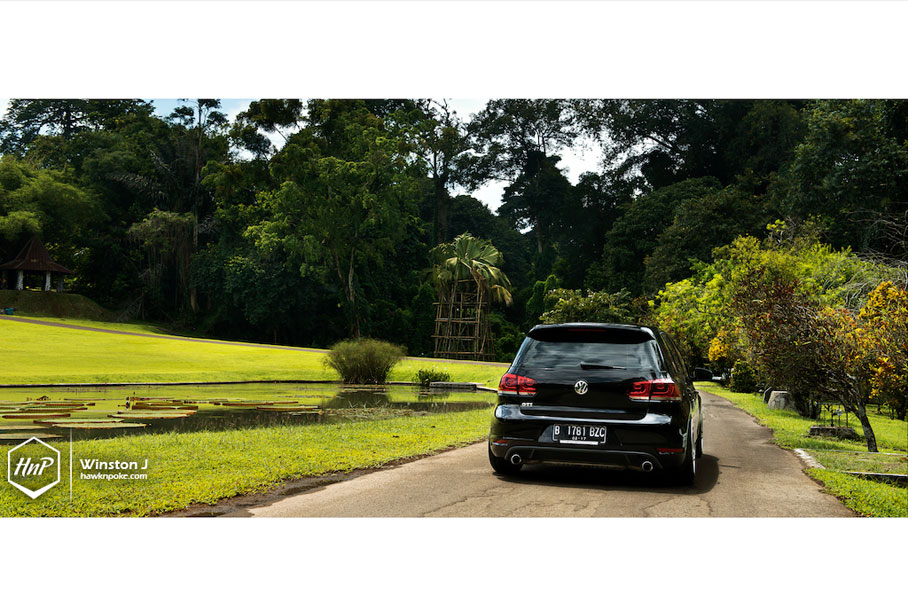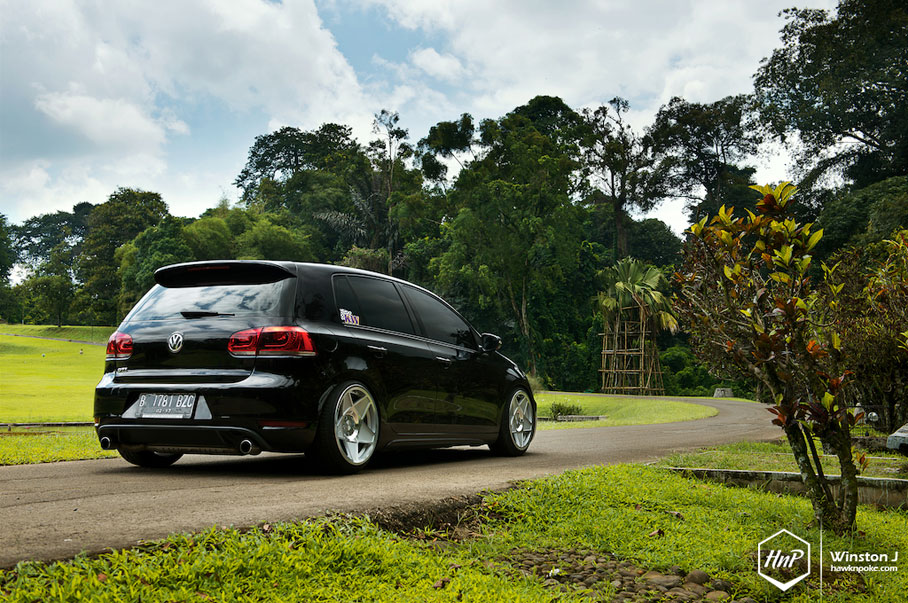 Making its debut at the GENESIS car show and gathering, these 3SDM wheels arrived exactly three days prior to the event. It is currently the one and only 3SDM set in Indonesia. During the two weeks of waiting for the wheels (shipped by air to make it in time for GENESIS) I've spent a lot of time browsing GolfMK6 and VWVortex forums in an effort to find the right sized tyres and suspension setup. To my surprise, a lot of overseas forum members are running Achilles tyres, a brand that's locally produced here in Indonesia. Apart from its value-for-money (a lot of reviewers said that these wheels performed as good as those priced at higher prices), these tyres also have sidewalls that can stretch out quite nicely. Perfect choice for fitting 215/40/18 on a 9.5″ wide wheels. By the time the wheels arrived, I've known exactly what tyres to buy, what height should I set the suspensions at, and even the camber figures. A day was all it took to install coilovers, wheels and tyres.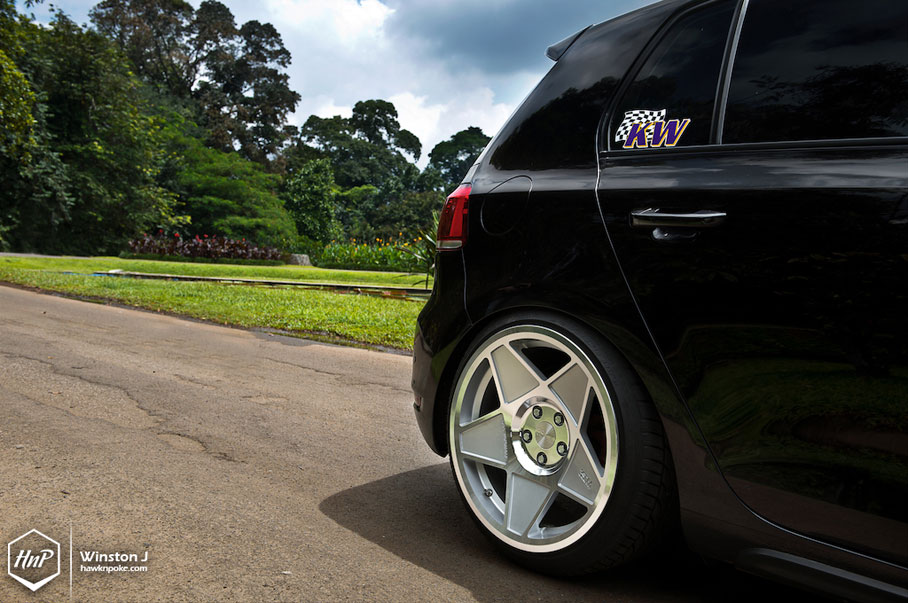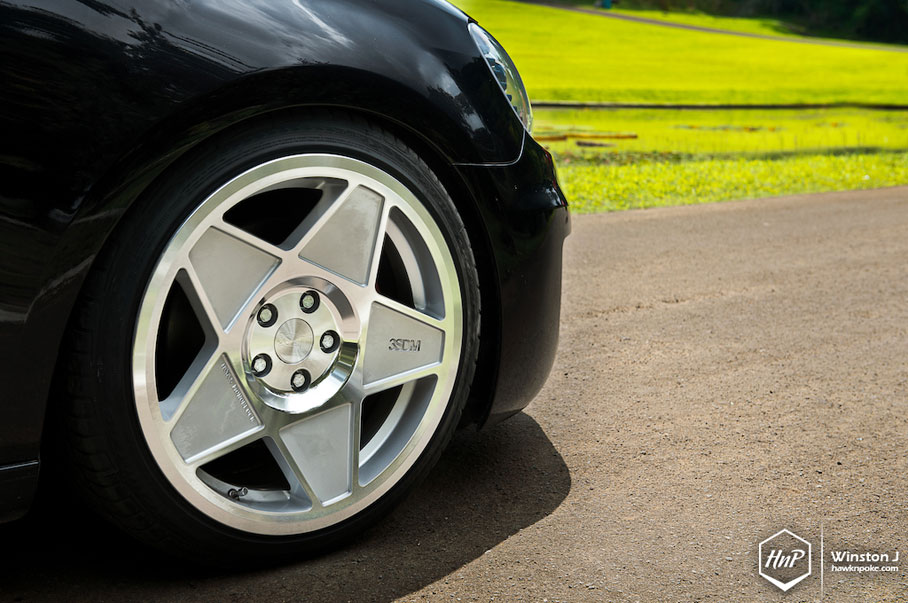 Why 3SDM? I've been browsing a lot of overseas VW forums, seen a lot of these, and fell in love with its vintage inspired, yet modern looking wheels. Made by a company in the UK, I ordered these wheels directly from them. However, I do believe that these wheels will only look good with quite a serious amount of lowering. After several consultation chats with Iwan from KW Suspensions Indonesia (GENESIS Gold Sponsor), I decided to install these KW Clubsport coilovers which he had in stock. Ride is firm, and even at around <24" fender-to-ground height, there is absolutely 0 rubbing on all four wheels despite the aggressive rear setup and virgin fenders. Going for air suspension wasn't really an option because I really needed the reliability and flexibility of coilover systems. With these Clubsports, I can switch out wheels, raise the height a little, and turn the GTI into a track car at any day. [image_frame style="framed" align="center"]http://hawknpoke.com/wp-content/uploads/mk6gti3sdm-08.jpg[/image_frame] [image_frame style="framed" align="center"]http://hawknpoke.com/wp-content/uploads/mk6gti3sdm-09.jpg[/image_frame] Future mods? I have a set of KW V3 Ultralow coilover on its way. The KW Ultralow coilover will allow an even more serious amount of lowering! I've also planned on importing another set of unique wheels direct from overseas. Again, a set that will be the first to be seen in Indonesia. Fancy some 3SDM wheels? Try contacting 081932092426/087884963008. Anyone wanting the KW Clubsport coilovers can also contact me 081317005679 as they'll be on sale once my Ultralows arrive :p [image_frame style="framed" align="center"]http://hawknpoke.com/wp-content/uploads/mk6gti3sdm-10.jpg[/image_frame] [image_frame style="framed" align="center"]http://hawknpoke.com/wp-content/uploads/mk6gti3sdm-11.jpg[/image_frame] [image_frame style="framed" align="center"]http://hawknpoke.com/wp-content/uploads/mk6gti3sdm-12.jpg[/image_frame] [divider] [highlight1 bgColor="#660066"]Modification Specs[/highlight1] [one_third] ENGINE ETC
Unitronic Stage 1+ ECU flash
WHEELS ETC
3SDM 0.05 18″x8.5-9.5 et42-40
Achilles 215/40/18
KW Clubsport coilovers
RECOMMENDED OIL
TOP 1 Synthetic Oil (certified by VW)
[/one_third]
Additional Infos
Photography by:
Winston J
http://tapakskill.com/
Mobile: +6281932092426
Email: winston_jaury@hotmail.com