Double Chills // Alvin's Frozen Grey M3 on Blue TE37SL
Can you name any other two-letter car model that can match the M3's personalities of sportiness and road-going performance? I bet you'll be having a hard time doing so. Some say it's the shortest yet most recognizable car model synonymous with benchmark-setting high-performance capabilities. Handling, power, aesthetics, and histories, the M3 has it all. Despite this fact, BMW hasn't actually nailed it perfectly every time with each successor of M3 models. For example, some reviewers have stated the E46 M3 as a successor that's starting to lose its predecessor's soul. It has become large, heavy, too soft, too pleasant, and incomparable to its predecessor's racecar-on-road attitude. Why so? Let me start off by flashing you some history surrounding the first M3 generation: the E30 M3. It was first build by BMW in 1986 as a means to satisfy homologation rules in racing competitions. Homologation rule: The race cars BMW use in racing series must match in terms of aerodynamic and engine displacement with the road going model. What's on track must be available on public roads. Well aware that the the standard 3 Series body and engine won't simply cut it on races, BMW started producing road-going race cars: the E30 M3. It was initially produced for the public only so that BMW can use it on races. It's the racecar for the public.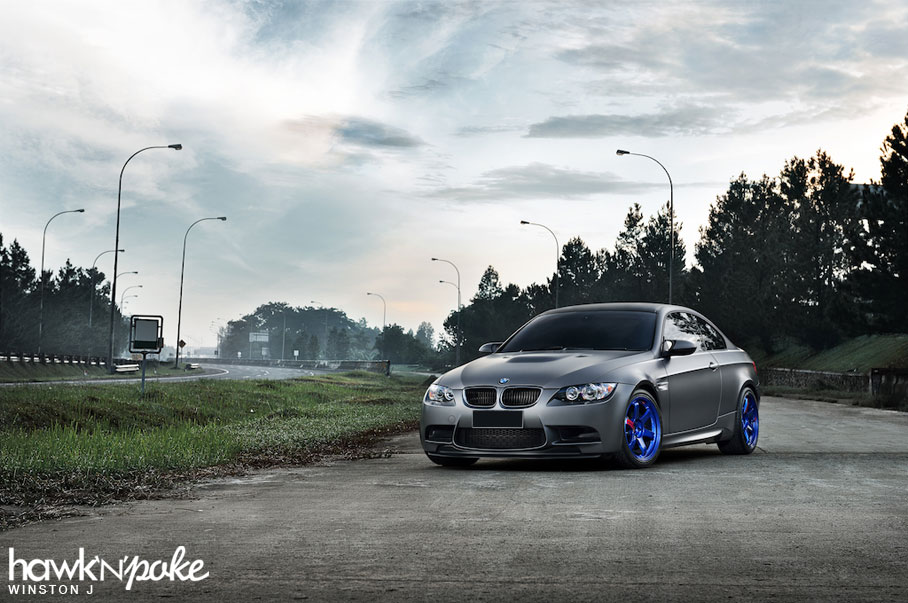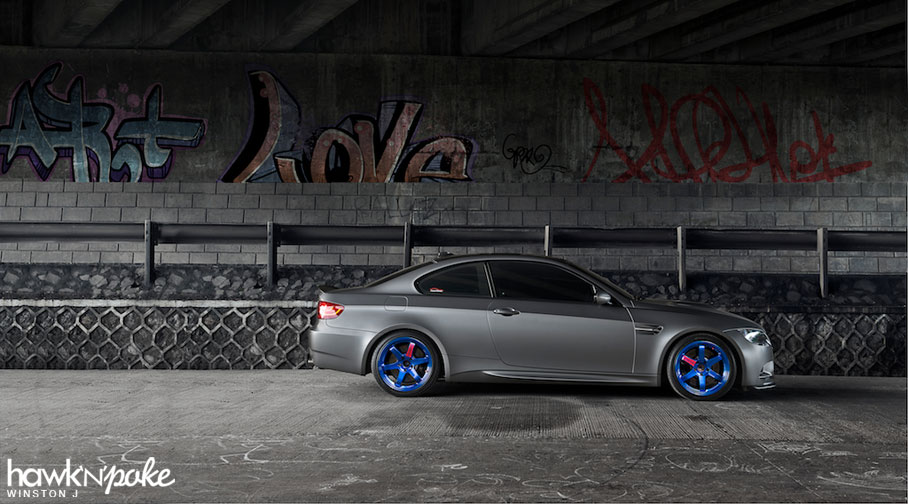 Fast forward to 2013: the M3 is now famous for its highend gadgetries supporting its performance and touring capabilities. With some quick clicks inside the onboard "computer", a driver can choose to drive the M3 as a comfortable long-distance tourer or as alternatively a corner-eater machine. An E92 M3 owner now no longer have to bear stiff suspensions at all times. It's almost like having two cars within one. It might not be as manic as the E30 M3, but the E92 M3 has surely managed to attract a larger number of customers with its dual personality.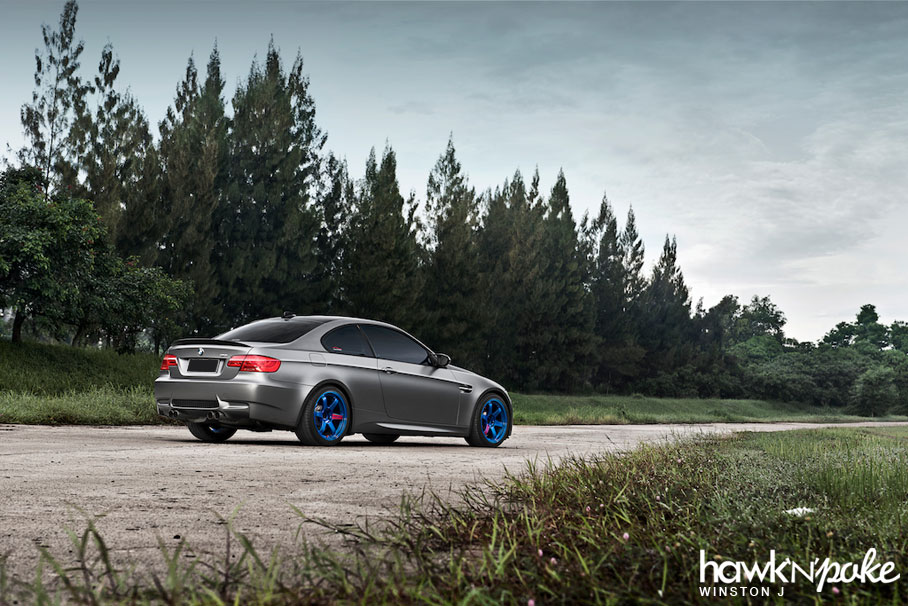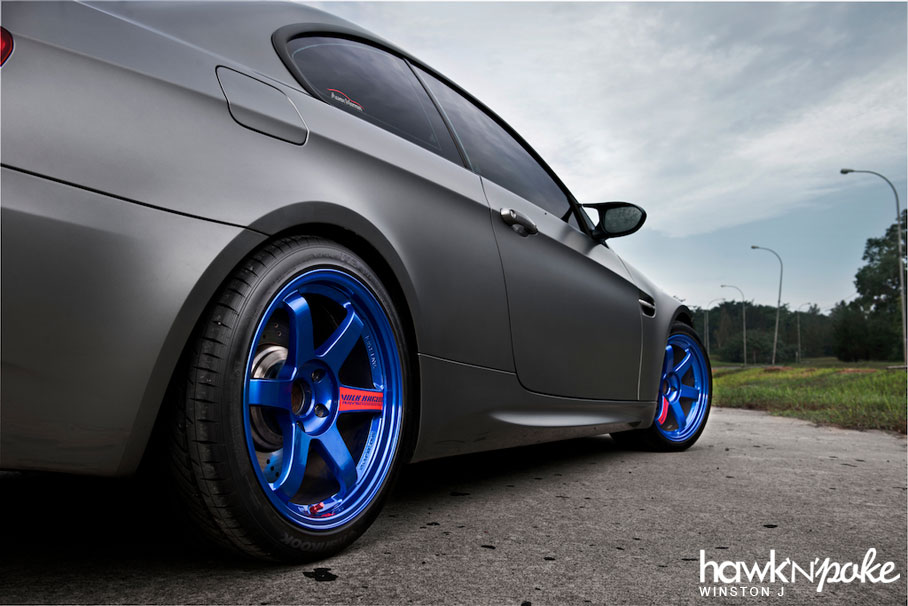 So, the E92 M3 is now in a way better than its predecessors. But what happens when an owner wants to squeeze out more fun and joy out of his M3? Meet Alvin and his frozen grey metallic M3. I bet the first thing you'll notice is the set of Hyper Blue TE37SL's, which stands out like Johnny Depp in a Charlie Chaplin movie, bringing thick colors to a grey canvas. It's a set of Japanese wheels on a German car as well; not a popular thing in the industry, but definitely unique and charming.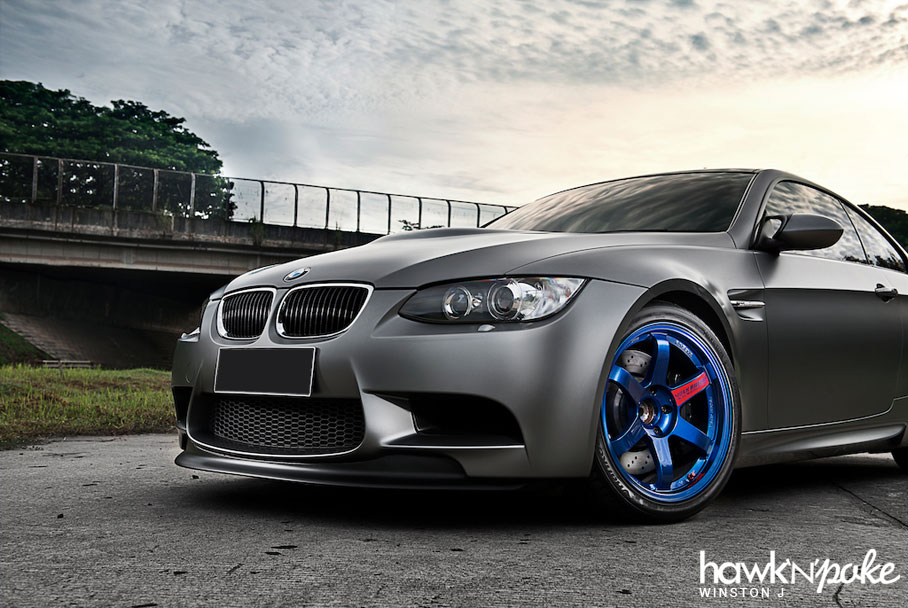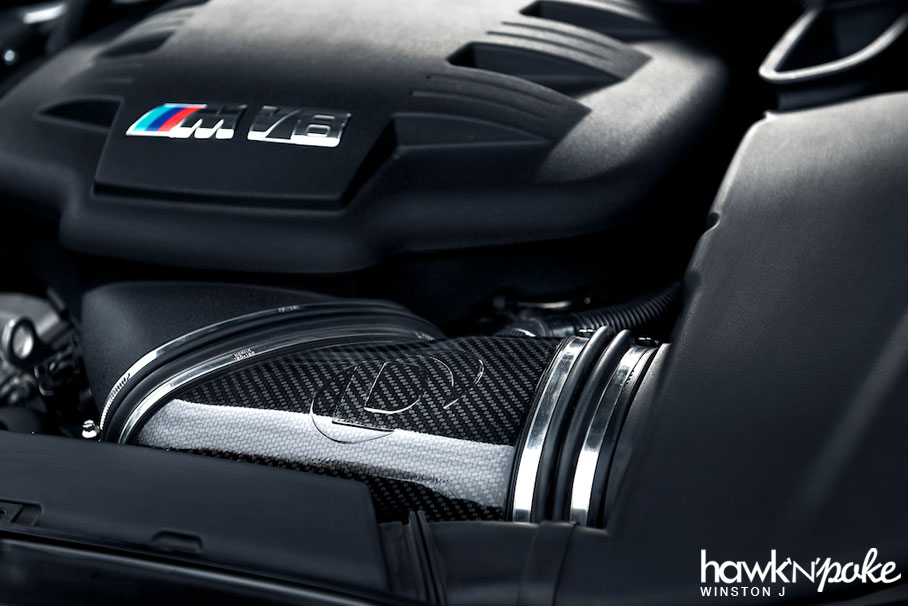 Apart from the striking blue wheels, Alvin has also trusted KW Suspensions to lower the M3's center of gravity, improving its cornering capabilities. Coupled with airflow improvements (intake and exhaust) and an engine tune, the frozen grey machine now churns out a louder grunt around race tracks.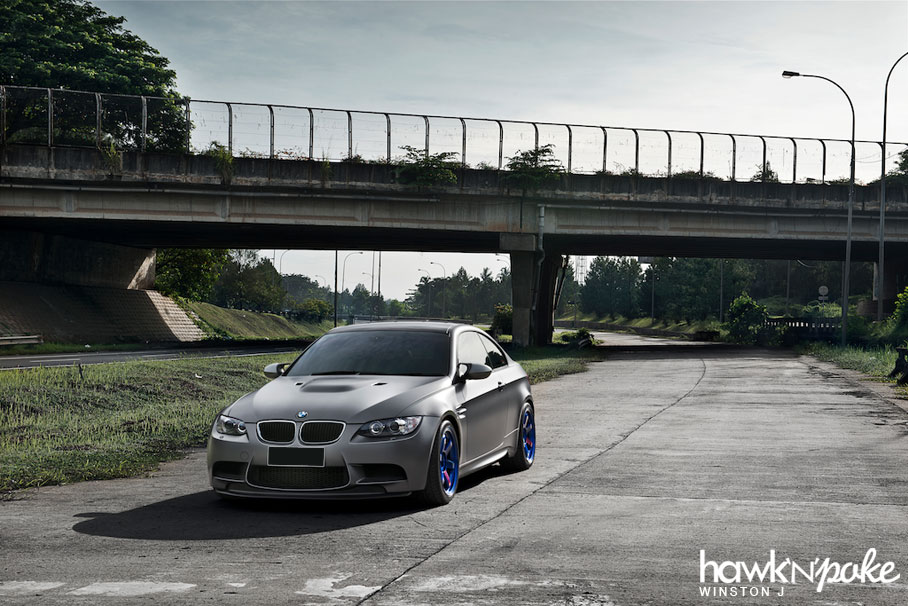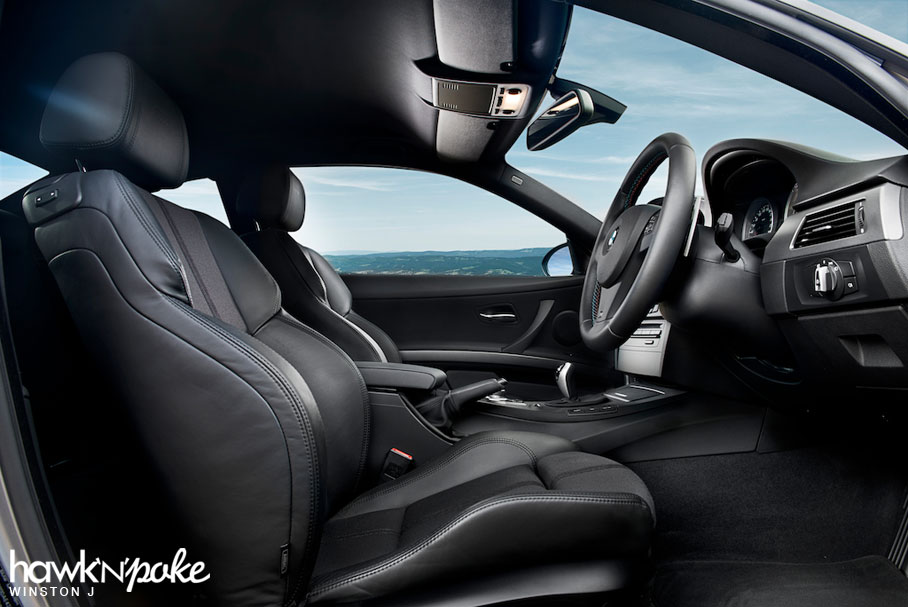 Word in the communities is that there are three frozen grey M3's in Indonesia. One is Philip's we featured sometime ago (M Addiction // Tuned M3 and M5), today's Alvin's, and a third one that's been kept fairly stock. This means that two out of three frozen grey M3's in Indonesia have already been posted at hawk'n'poke.
Modification Specs
WHEELS ETC
KW Coilover Variant 3 Inox Line
Volk Racing TE 37 SL Hyper Blue (18″x9.5″ +22)
Hankook Ventus V12 265/35/18
EXTERIOR
BMW M3 GTS Front Lip
BMW Performance Carbon Ducktail
ENGINE ETC
BMW M3 GTS Exhaust System
Akrapovic Mid-Pipe
Dinan Carbon Air Intake
ESS Chip Up
RECOMMENDED OIL
TOP 1 Synthetic Oil (certified by BMW)
Additional Infos
Photography by:
Winston J
Mobile: +6281932092426
Email: winston_jaury@hotmail.com