Speeding Solo // Dicky's Boosted GT86 on ADV.1
Let me begin this post with an honest statement: I really do think that the Neo-Hachi Roku's (new 86's) are amongst the most versatile cars money can buy. No, I'm not talking about how you could drive your entire family comfortably in it, nor about your cross-country trips across the mainland. I'm talking about how seemingly endless the tuning possibilities for these new-era compact sports cars are. Whether it'd be mild or wild; daily cruiser, tire slayer or track warrior; stock, dropped, or slammed, these cars have traits that are similar to blank canvases – begging to be turned into project cars, only limited to the owners' imaginations.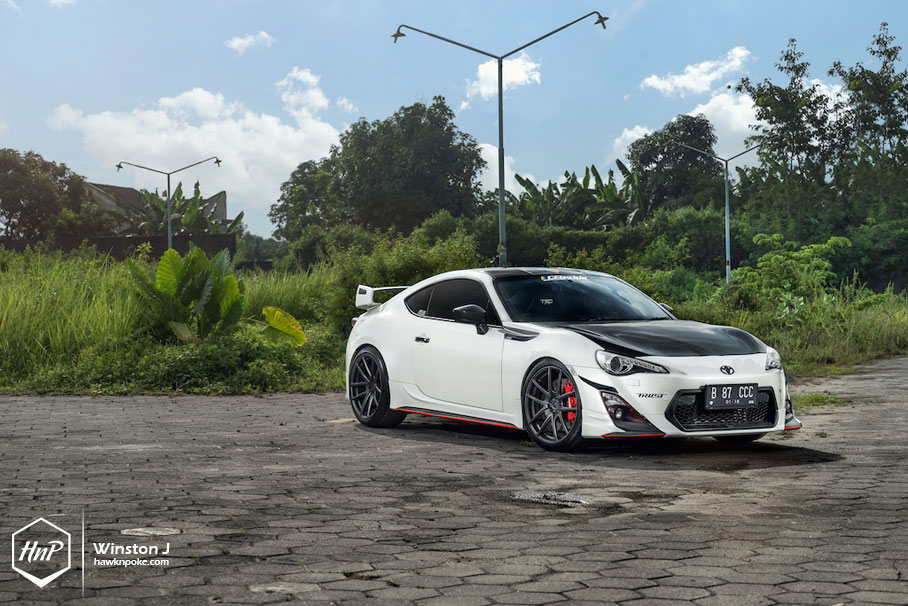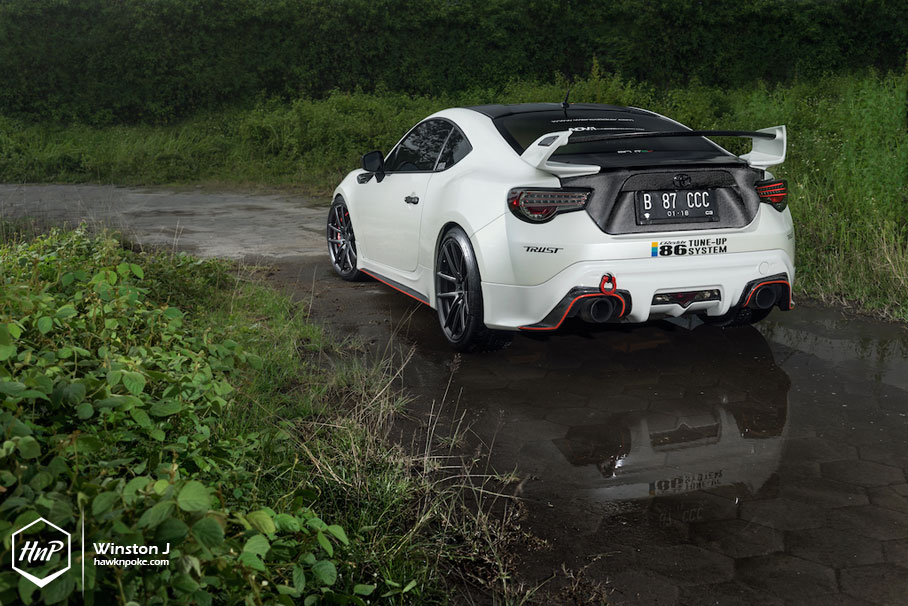 First produced in January 2012, this successor to the legendary AE86 quickly garnered attentions worldwide thanks to its DNA trait: the rebirth of a reasonably-priced RWD sports coupe with a tune-happy 2-litre boxer engine. Unquestionably, soon the GT86 created a massive cult of followers and an endless chain of aftermarket parts. Same thing seemed to have happened in Indonesia's largest cities: Jakarta, Surabaya and Medan. This time, though, we've managed to spot a hidden gem amongst the country sides: city of Surakarta (Solo).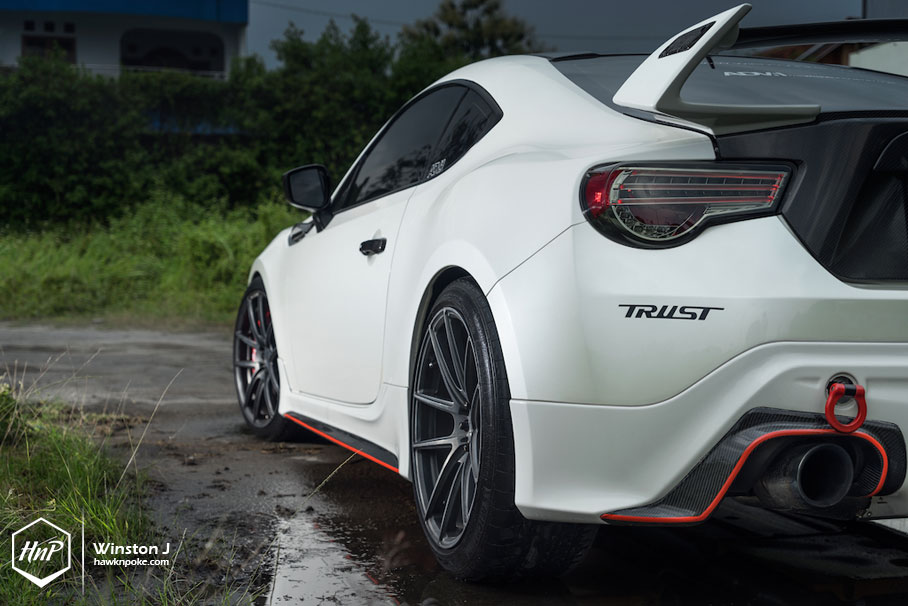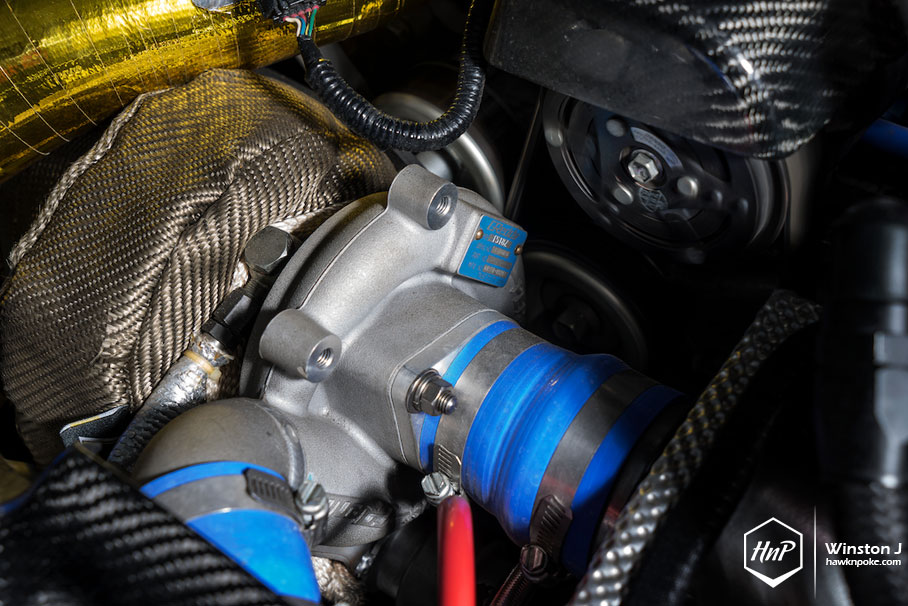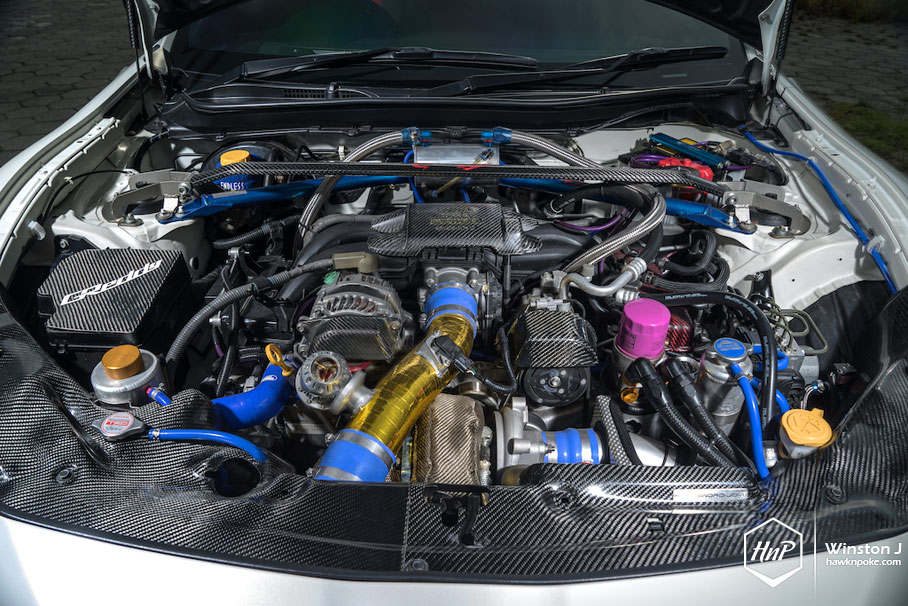 Since the beginning, 86's have been designed to be tuned; to be fast. To become the prided race cars of the future. To be turbocharged, supercharged or even engine-swapped. That's why Dicky, owner of today's GT86, has also taken a similar approach in his Neo Hachiroku build. Up and foremost is his choice for a complete lineup of GReddy turbo kit parts underneath the engine bay. Such complete kit adds roughly 100HP onto the car easily. Supplemented by Dasteq Unichip and a plethora of airflow upgrades, such a combination could flawlessly churns out more than 300HP out of the 2-litre boxer engine.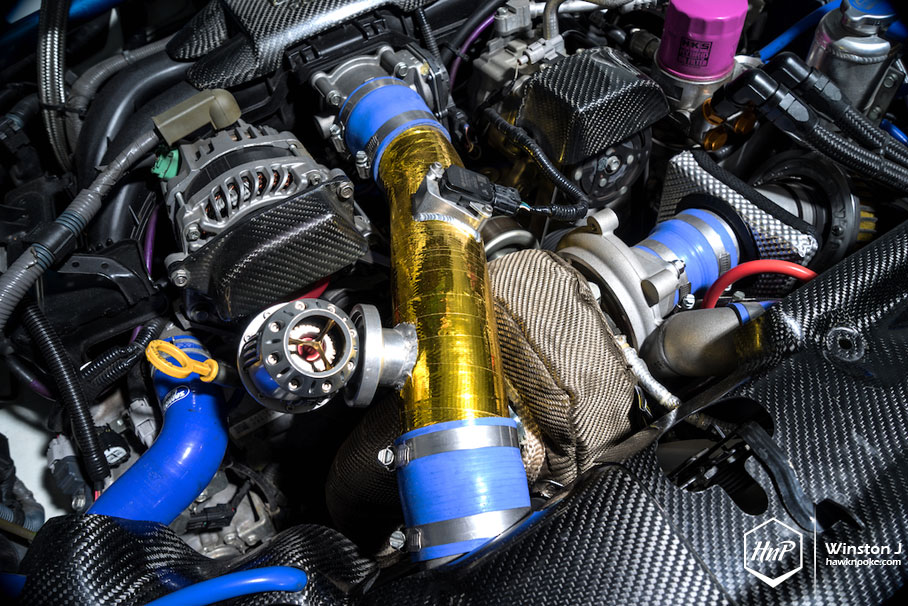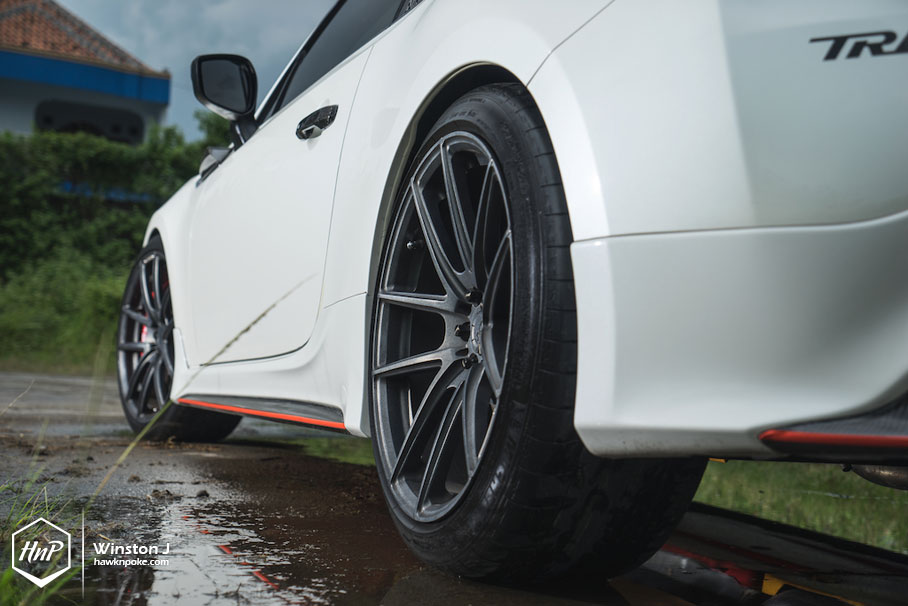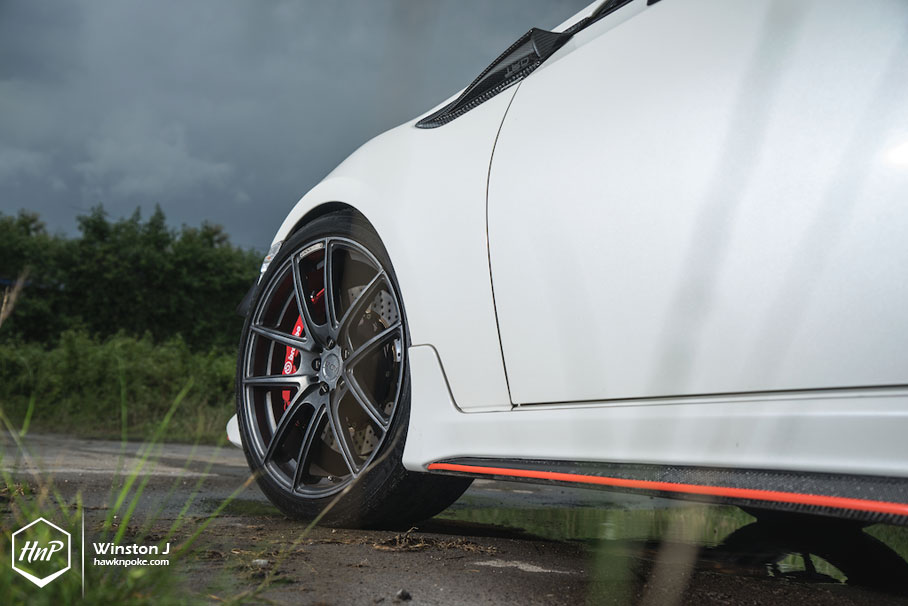 Handling-wise, the mods are properly executed too; Cusco underbraces, power braces, and strut bars helped the car taming all the G-forces around corners, while bolt-on 6-pot Brembo brakes managed its stopping power.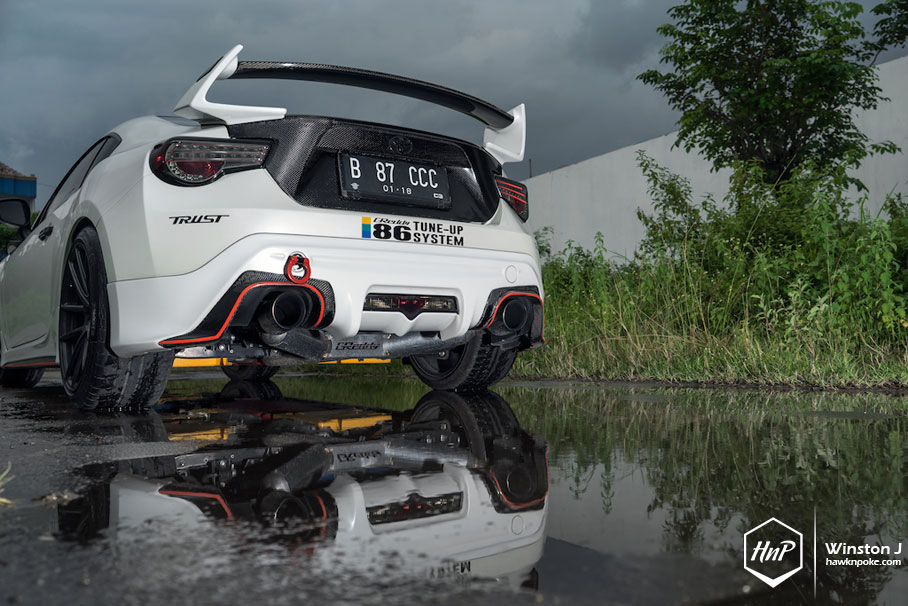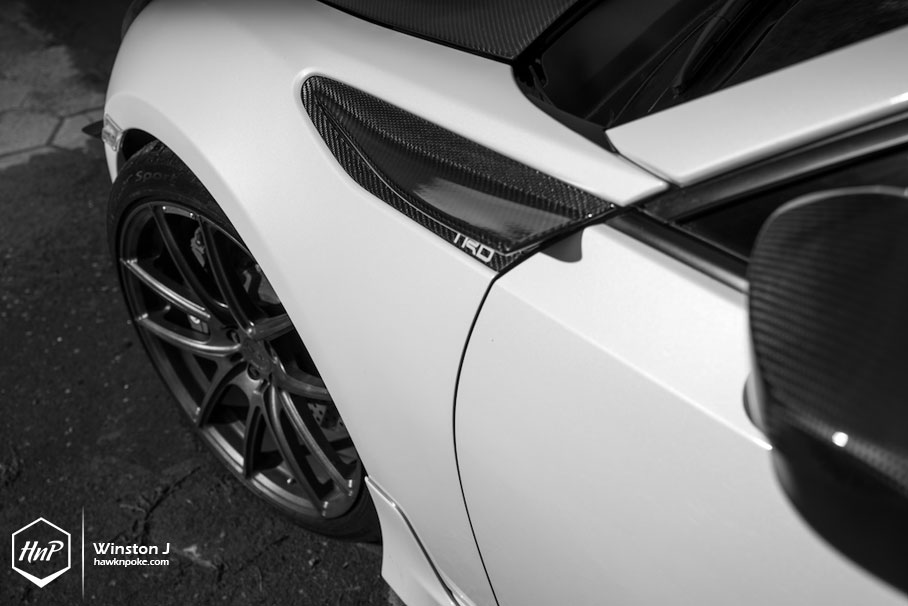 A car with such an array of performance mods deserves an aggressive look. Dicky has also done this superbly, with an instantly-recognised set of TRD carbon parts, bodykit, Tommy Kaira carbon wing, Ken Performance carbon hood, Jericho carbon roof, and Jericho carbon trunk. Clearly, then, Dicky has developed an attraction to all-things carbon.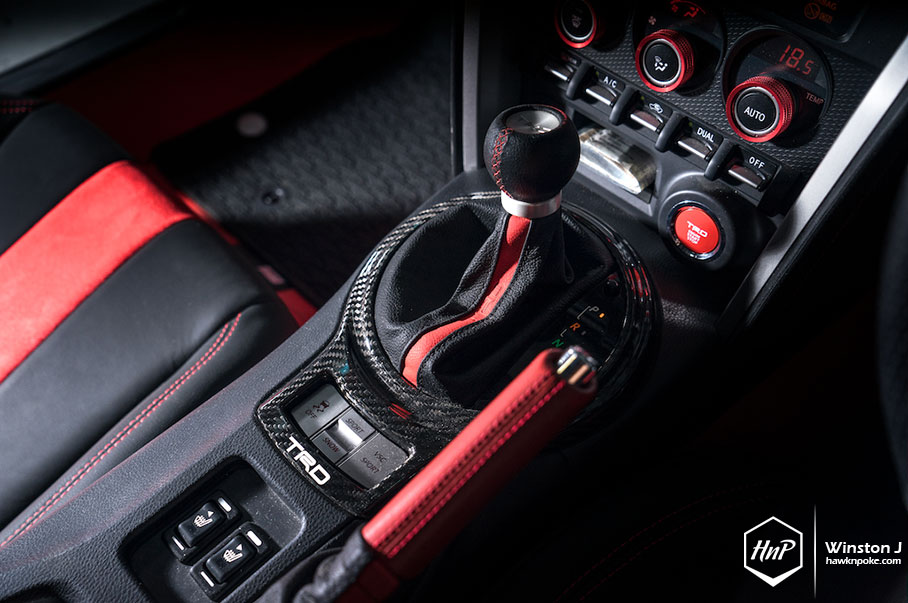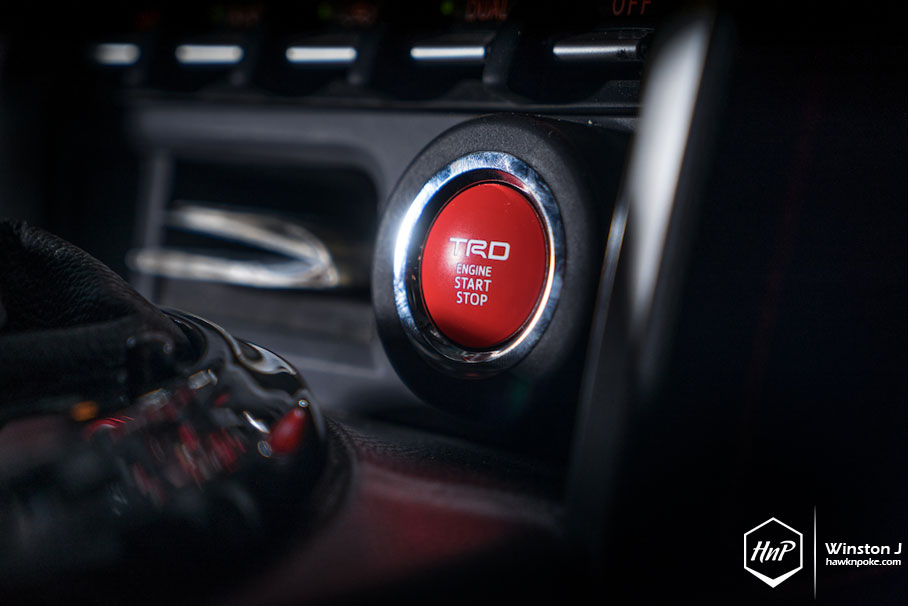 Inside into the interior, carbon themes are still aplenty to be found, from the Autocraft steering wheel to the Ken Performance carbon dashboard. Aggressive inside and out.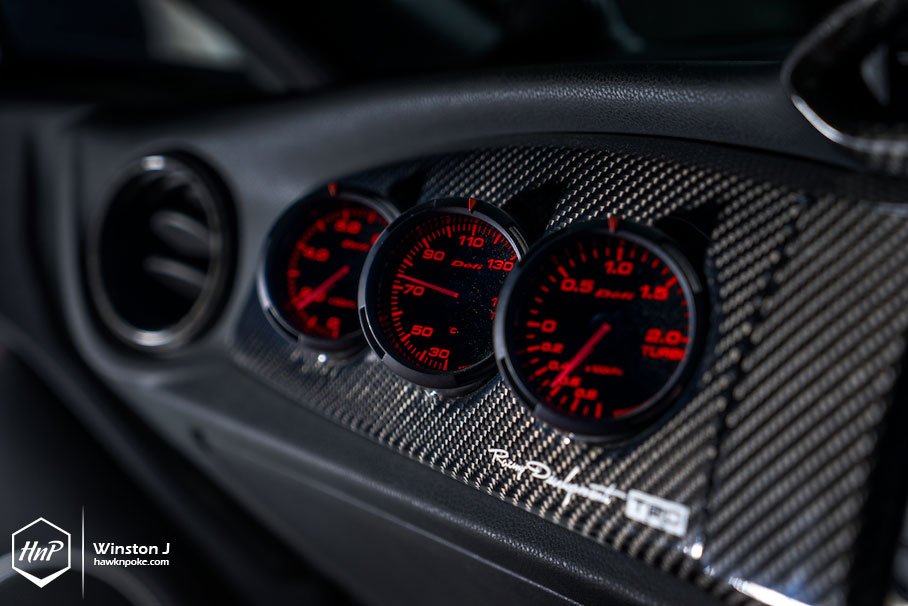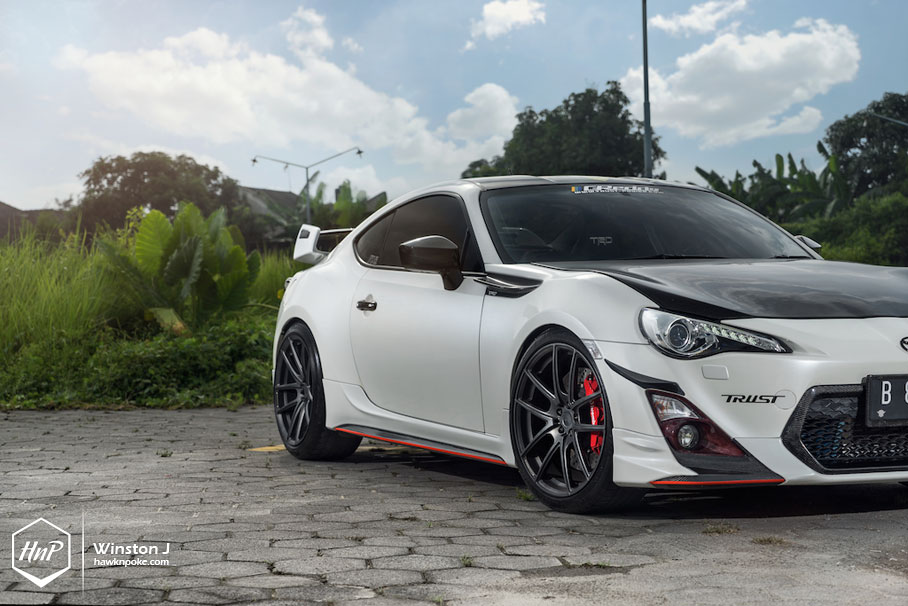 The entire mod list is then topped out by these lightweight-forged ADV.1 wheels on all corners. Staggered at 19″x8.5 fronts and 10.5 rears, such a setup ensures proper delivery of all those rear-wheel-drive goodness onto the streets.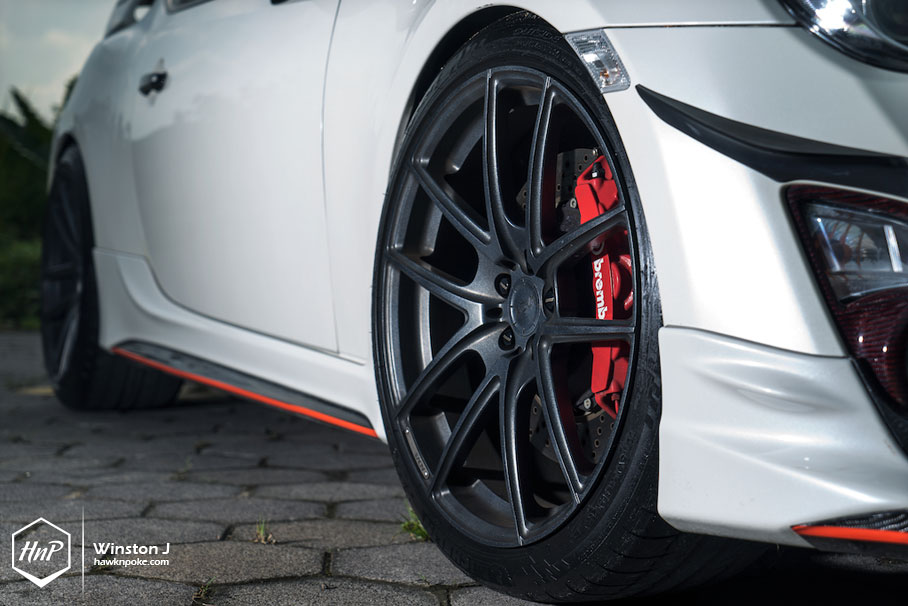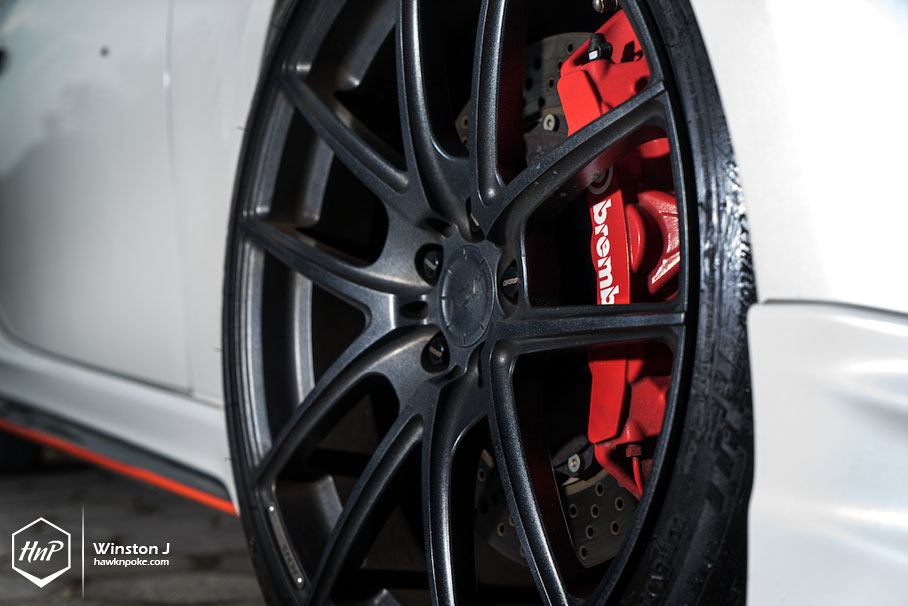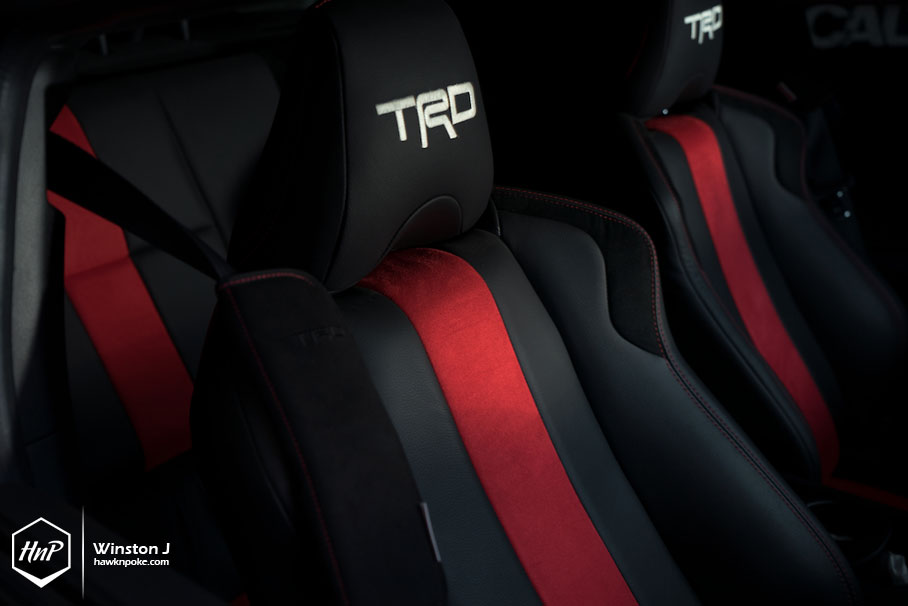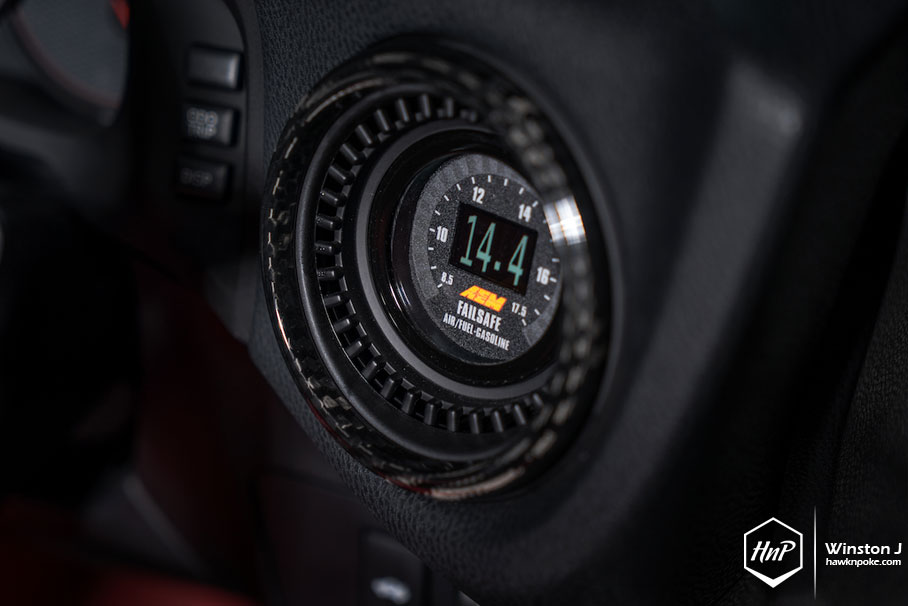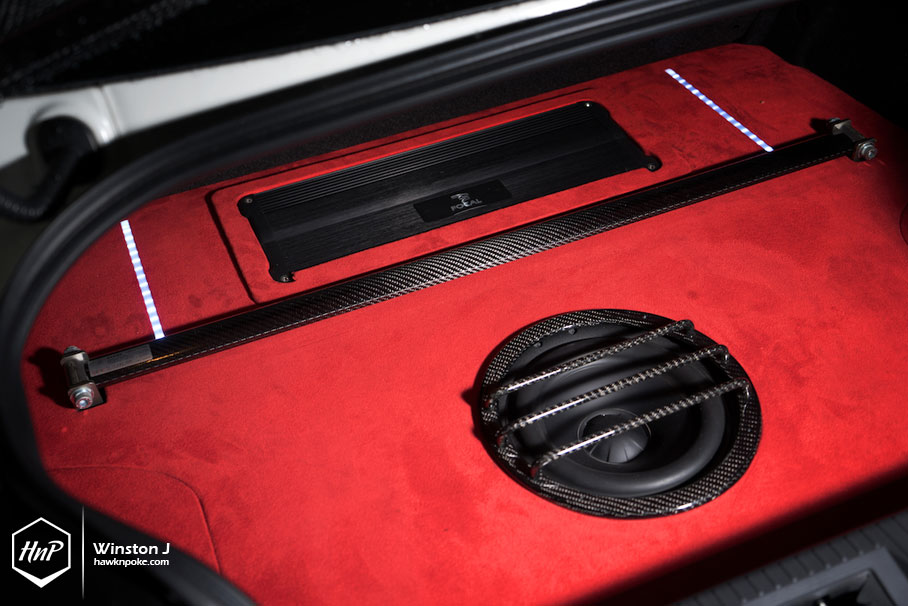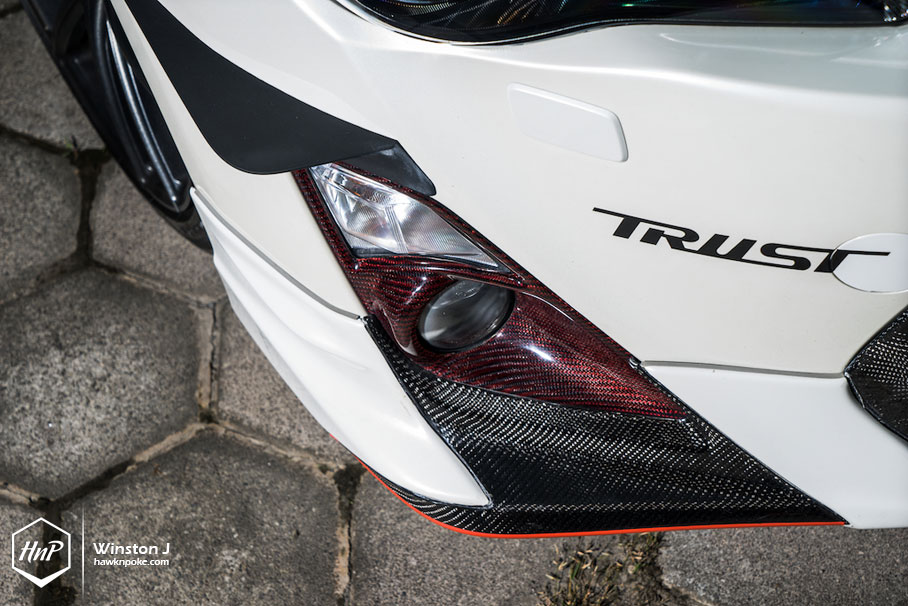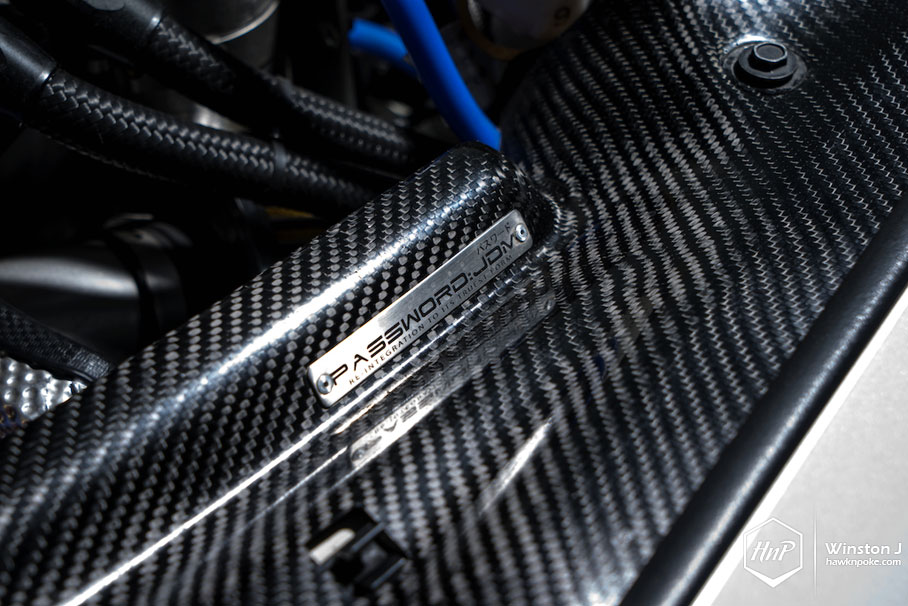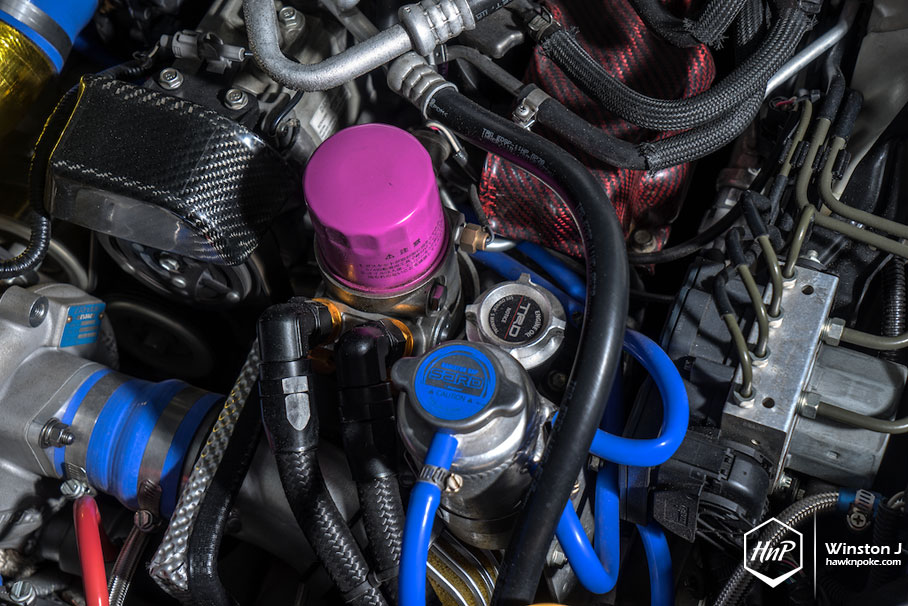 ENGINE ETC
GReddy turbo kit T518
GReddy intercooler
GReddy equal exhaust manifold
GReddy airinx intake
GReddy downpipe
GReddy oil pan
Stainless over pipe
Stainless front pipe
GReddy Ver2 cat back
Samco sport radiator hoses
SARD breather tank
SARD reserve tank bolton kit N6
SARD silicone hoses
HKS M45 HI spark plugs
HKS circle earth
HKS oil filter
HKS blow off SSQV IV
HKS gold fin
Cusco power member brace
Cusco carbon strutbar with brake cylinder
Cusco battery tie
Cusco oil catch tank
Braided hose oil breather inlet-outlet
Toda pulley box
Carbon fuse box
Carbon intake manifold cover
Carbon alternator pulley cover
Carbon aircon pulley cover
Defi turbo blanket
Defi titanium exhaust wrap
Defi heat shield for motor fan
Custom intake heat shield
Braided vacuum hose from turbo wastegate
Nishimoto transmission cooler
Dasteq Q+
Dastek Unichip rotary selector
Dastek boost solenoid driver
Password JDM carbon engine cover
EXTERIOR
TRD carbon bodykit
Tommy Kaira wing spoler
Ken Performance carbon hood
Jericho carbon roof
Jericho carbon trunk
Vertex tail lamps
Cusco tow hook
TRD carbon fender fins
Cusco Antenna
Grazio Eco carbon emblem
DS HID Lamp 6000k
INTERIOR
Carbon aircon vent rings
Autocraft carbon steering wheel
Ken Performance carbon dashboard
Autoleder and Amara Suede seats
TRD leather shift knob
Autocraft carbon panel gauges
Defi gauges
WHEELS ETC
ADV.1 19″x8.5-10
Michelin 225/40 265/35
Brembo 6-pot
BC coilover
Rays lugnut
Cusco braces and strut bars
Recommended Oil
TOP 1 Synthetic Oil
Additional Infos
Photography by:
Winston J
Mobile: +6281932092426
Email: winston_jaury@hotmail.com