Sexyrocco // Michael's Scirocco on Vossen
The Scirocco.
A car that started as an exceptionally rare sight on our streets, yet now sporing like mushrooms during rainy days. People love them, and they're now everywhere. When the model first landed in Indonesia, you can simply count with one hand the number of Sciroccos you spot in a day. These days, however, they've become the most popular choice for stylish two-door hatchback. All thanks to the introduction of its 1.4L model, which is much more attainable than the 2.0L, yet with looks that are just as sexy.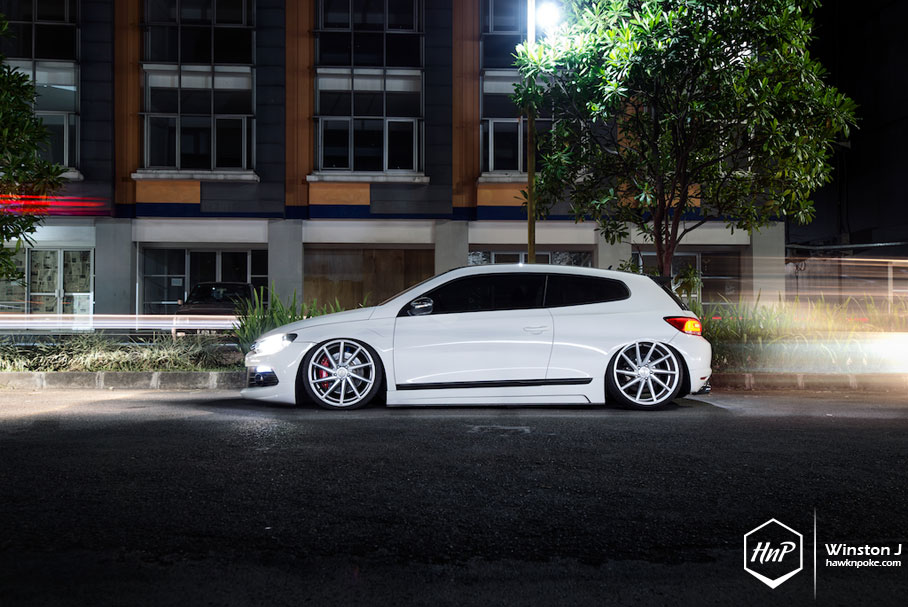 Its Golf-inspired nimbleness and one-of-a-kind looks are irresistible to car enthusiasts worldwide (except US I believe? I heard VW isn't bringing Scirocco there for some reason). That's why all over the web we've seen quite a lot of modification works done to the 'Roc. From full-on performance builds (such as Ferry's we featured earlier this week), to the aggressively slammed and fitted iterations. Meet Michael, owner of today's Scirocco that's obviously been obsessed with the latter.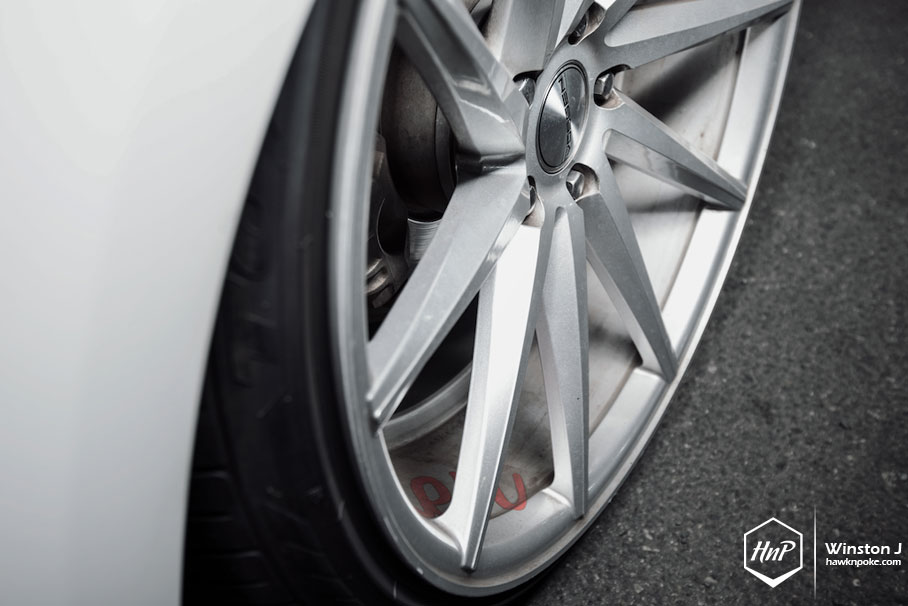 A former owner of street-racing-themed Honda Jazz, Michael took an upgrade to the European offering through this Scirocco. For these past two years, he's been enjoying all the luxuries and turbo-charged excitements that his Honda Jazz simply failed to deliver.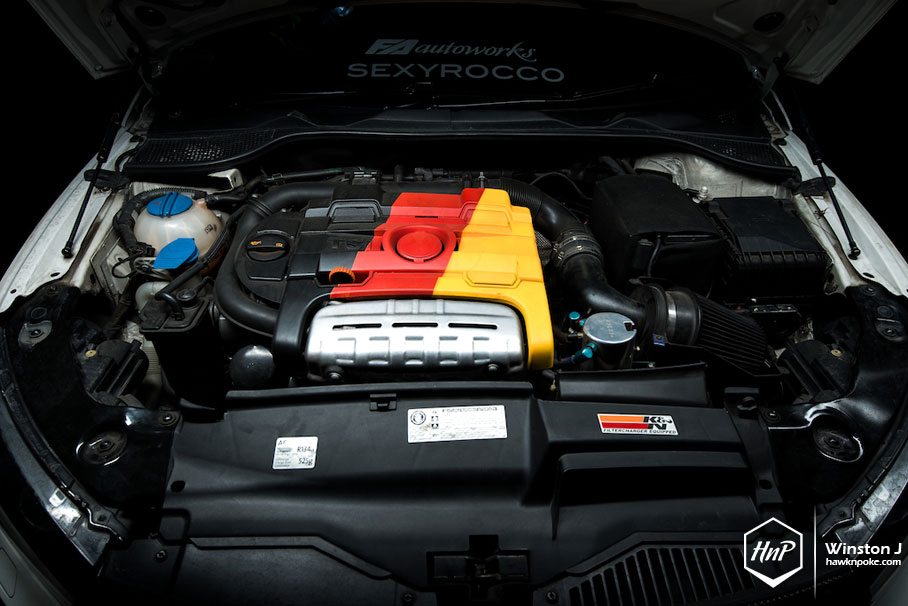 Wanting even more horsepower, the engine bay has been equipped with complete airflow upgrades, from K&N open air filter to Supersprint exhaust system, all sealed by a remapped ECU to utilise all those upgrades. Meanwhile, Michael has also opted for the 350mm VW Racing big brake kit as an upgrade to the Sexyrocco's stopping power.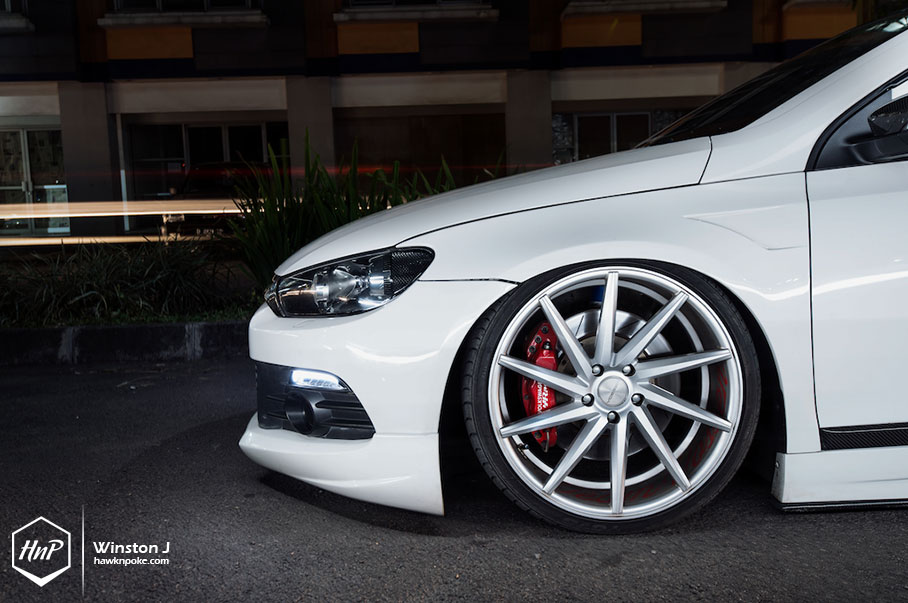 Moving on from the performance upgrades, such air suspension setup you're looking at today is Michael's latest addition to the build. Being the first-ever Scirocco on our streets to wear these 20″ Vossen CVT, Michael wanted to make the hatchback stand out even more through this AirRex suspension setup. Another first in the country, I believe.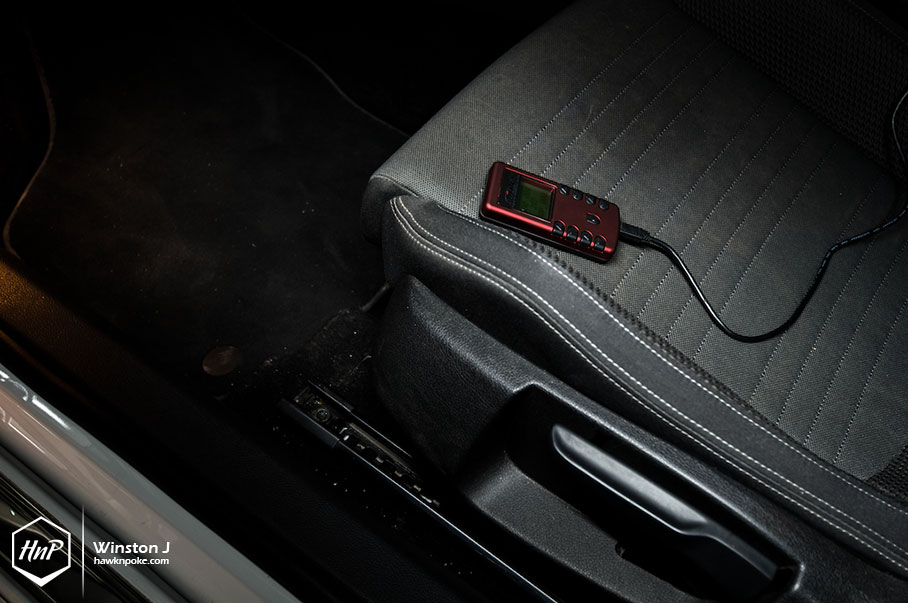 He didn't stop there either. Always wanting to be one-of-its kind in the game, Michael decided to craft custom bodyworks for his build. Nicely executed custom fender fins and skirts were some of the most prominent areas. Further complimented by Osir exterior and interior parts, these hand-picked aesthetic upgrades brought an entirely new and fresh flavour onto his already-outstanding build.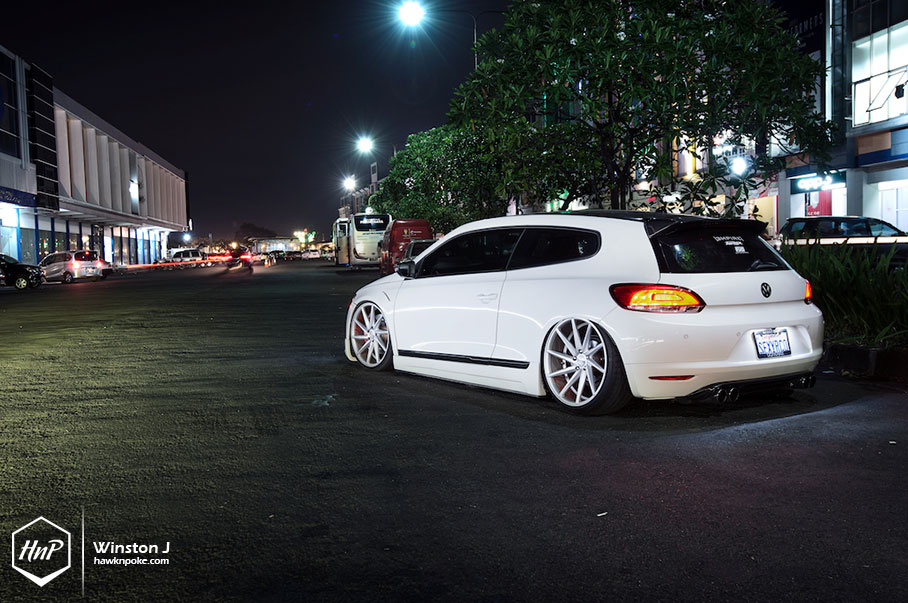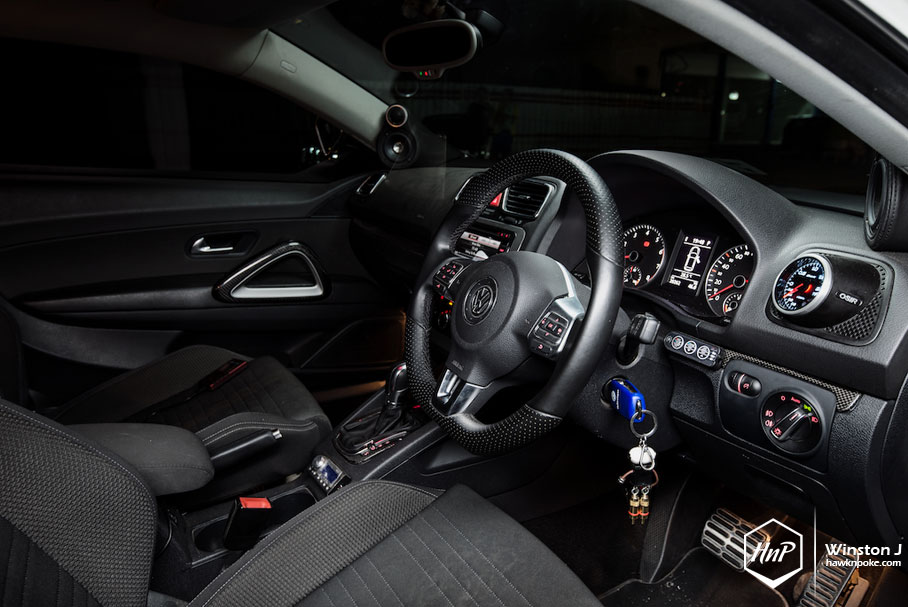 Modification Specs
EXTERIOR
Custom front add on
Custom front lip (carbon)
Custom fender with fender fin
Custom side skirts
Custom side lips (carbon)
Osir carbon diffuser
Osir carbon spoiler
Osir carbon grill
Revo Carbon side mirror
Matt black emblem
USDM numbering plate
Canibeat numbering plate frame
Cutting stiker black gloss roof
LED auxiliary and signal lamp
Smoked fog lamp
ENGINE ETC
Open Filter K&N 57s
Cusco oil catch tank
Supersprint muffler twin exhaust
Supersprint quad tail pipe
Supersprint centre pipe
Supersprint front pipe
Supersprint downpipe
Dipped engine cover
ECU remap
WHEELS ETC
Vossen CVT 20″
Airrex Airsuspension kit
Toyo Proxes T1 sport
AP Racing brake line
Volkswagen Racing by AP Racing 6-pot big brake
Volkswagen Racing 355mm rotors
Ferodo 2500 brake pads
UltraRacing rear strut bar
INTERIOR
RNS 510 premium edition
Bluetooth module
Camera module
Scirocco door panel
GTI pedal
Wood baggage cover
Wood baggage table panel
Osir carbon trims
Osir carbon door panels
Osir O-pod
Defi link control unit
Defi boost meter
Audison remote
AUDIO
Audison Bit One audio processor
Mcintosh 4 channel
Xtant monoblock
Xtant 12″ hexagonal subwoofer
Orion HCCA 2 channel
2 set MB Quartz 4inc coaxial speakers
3 way flux RC Competition
Monster cable
Recommended Oil
TOP 1 Synthetic Oil
Additional Infos
Photography by:
Winston J
Mobile: +6281932092426
Email: winston_jaury@hotmail.com