Eminence // Mansory Bentley Continental GT Speed on ADV.1
I used to believe in supercars. I used to love their insanity for speeds, being so fast they're often called jet fighters for streets. Super tight cockpits with roaring exhaust notes and flashing backfires. Ahh, the good old days of us boys daydreaming, when we were all kids. Surely, Ferrari and Lamborghini have become our childhood icons for these kinds of greeds. However, fast forward to 2014 and we now have manic cars such as this four-seater Bentley Continental GT Speed, with power output of 616bhp, which is more than that of the 'super' 562hp Ferrari 458. Have supercars been thrown out of needs?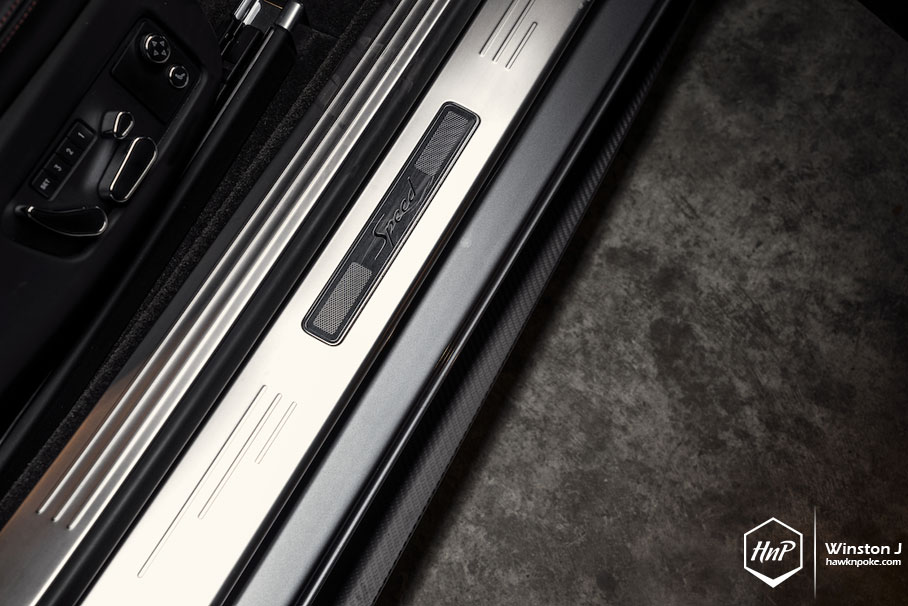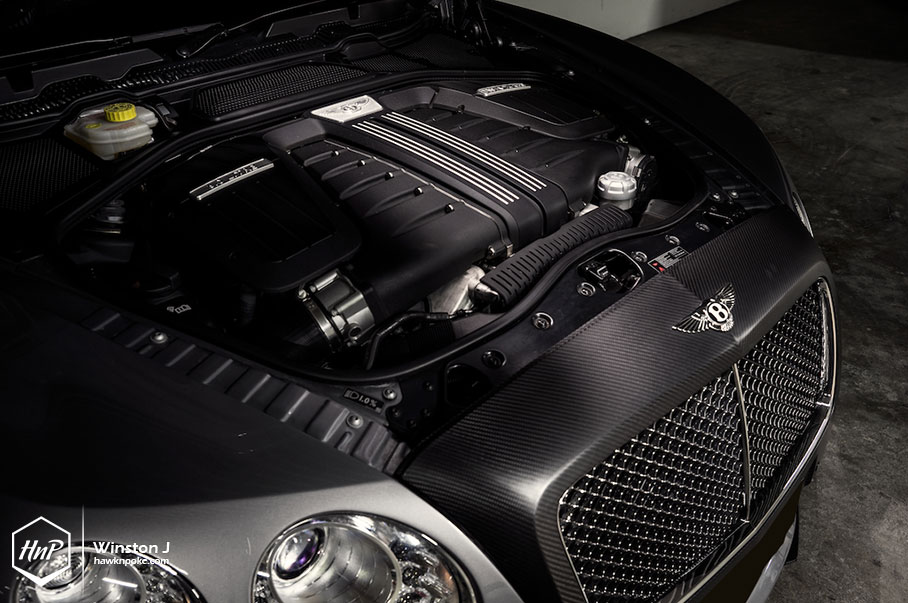 Maybe they have, maybe they haven't. The Bentley Continental GT Speed is one of the fastest production car ever produced by the British company. Sporting a W12 engine layout, they've sent a huge "no, thanks" letter to all those turbocharged-small-engines movements in the industry. Even more exaggerating is their decision to put the twin-turbo charger system on the W12. It's the brand's massive eccentricity representation at its finest.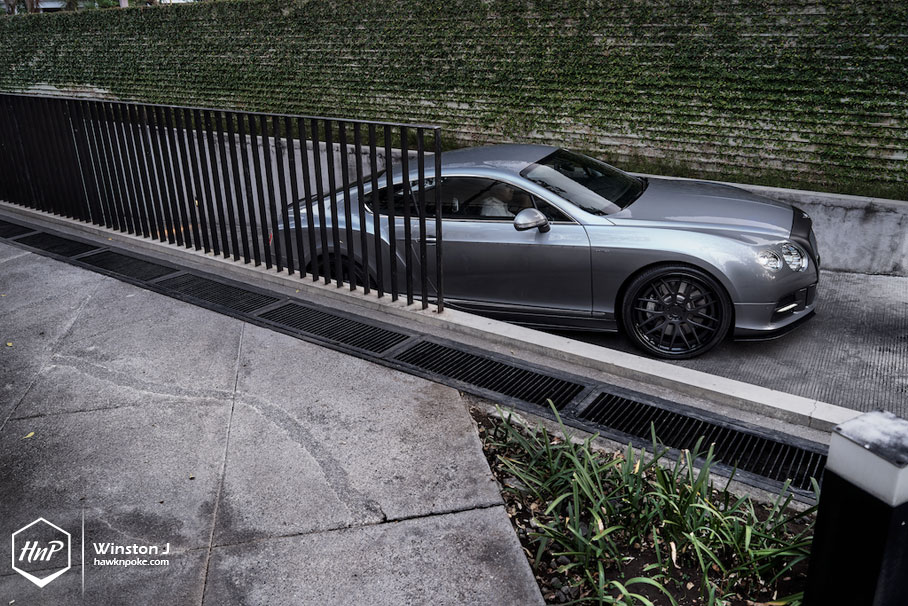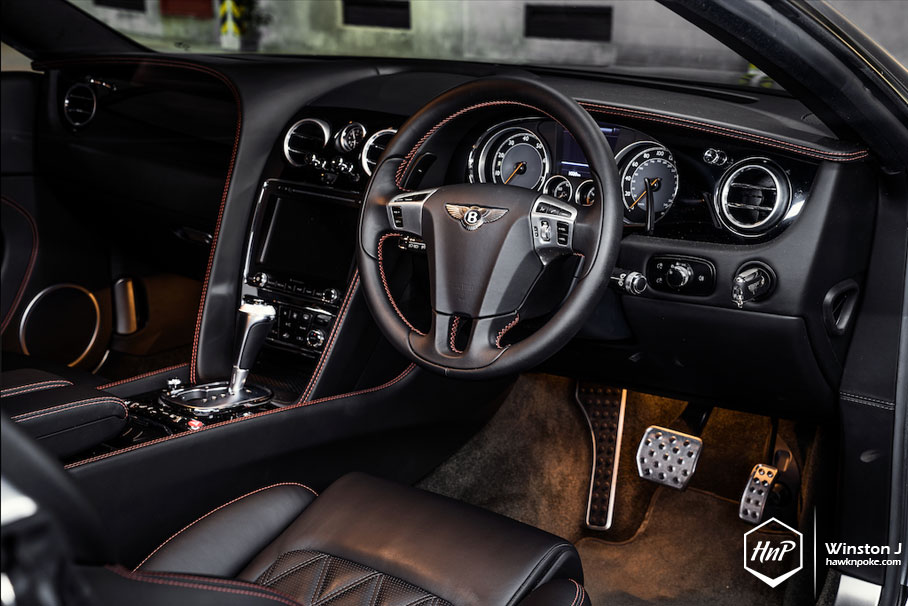 Despite the massive engine layout and speeds, the GT Speed has by no means been turned into a spine-breaker. Based on the regular Continental grand tourer platform, the GT Speed has also been equipped with more than enough luxurious amenities for it to be considered as a land yacht. From adjustable air-sprung suspension system to overwhelming interior craftsmanship, this is not the kind of art to be compared with those of the built-to-thrill supercars. It's the glass of old wine next to the bottle of liquor.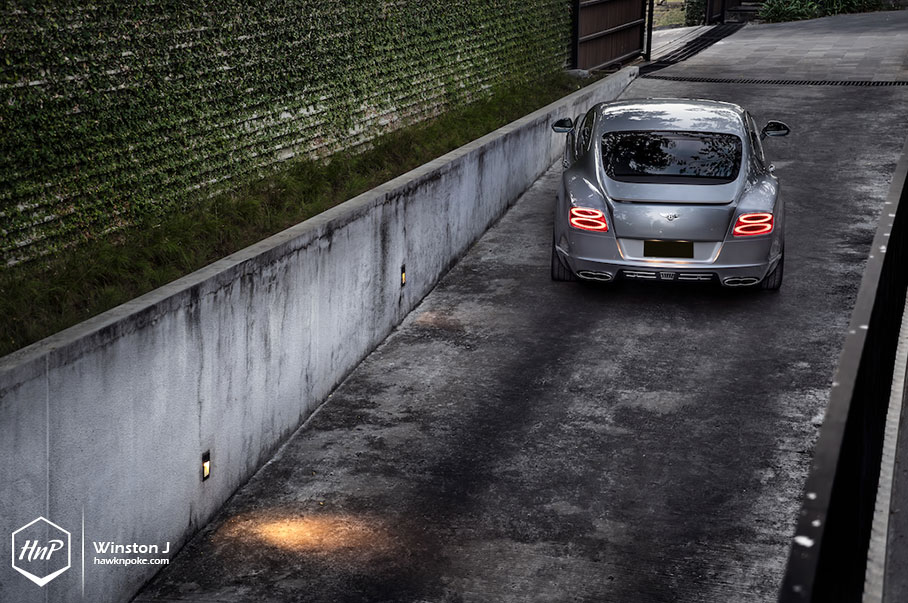 So you've finally decided to acquire this piece of British heritage for your garage instead of the Italian rages. Quite an exotic feat in itself, considering the extreme exclusivity found in each and every epitome that rolled out of the factory; thanks to Bentley's limitless customisation options. What's next? For today's Bentley owner, he simply wouldn't stop at Bentley's offerings. Prestigious aftermarket modifications soon followed.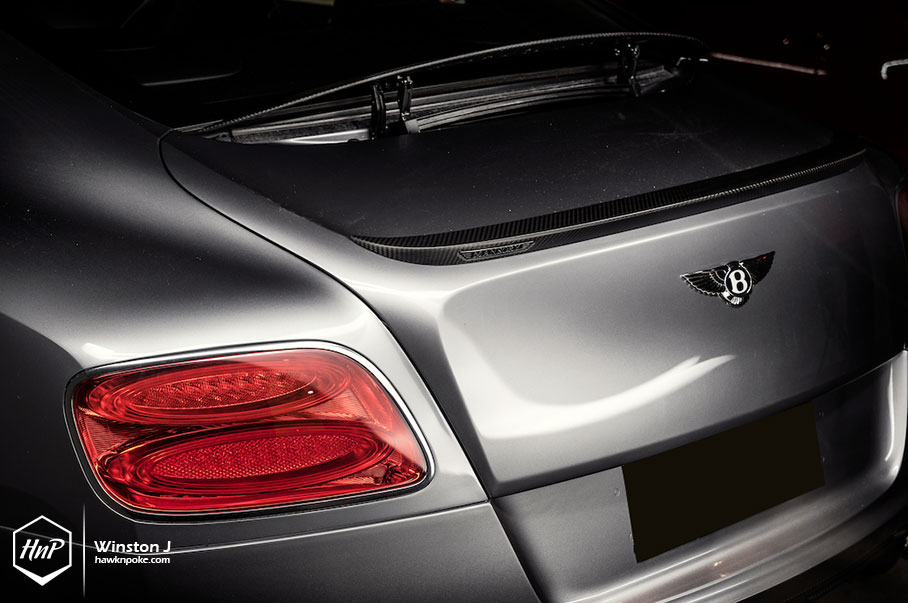 Mansory has become the owner's prime choice. The company was founded in 1989 and since then been specialised in crafting tailor-made aftermarket parts for highly exclusive cars, from Lamborghini to Bugatti. Along the way throughout the decades, Mansory has also developed an expertise in the fields of carbon fibre parts constructions. That's why onto today's GT Speed we can find endless number of carbon fibre aerodynamic parts being installed by the owner.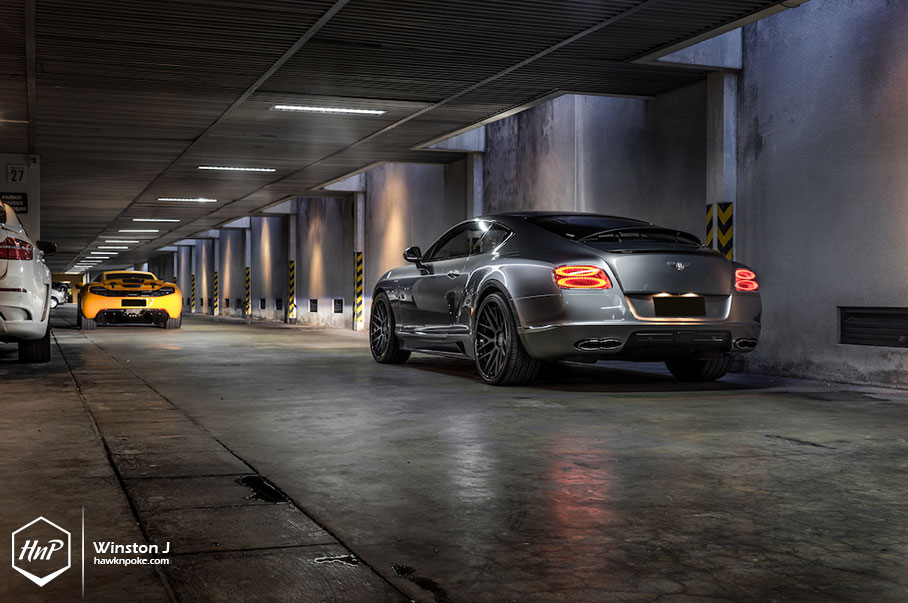 Experienced in tweaking other high-performance cars, such as F458 Italia, McLaren MP4-12C, and Hamann BMW X6M (all of which currently resides in his garage), owner easily found his ways in installing the most exclusive aftermarket parts for his GT Speed. Despite currently living in Surabaya, he's successfully acquired all those very exclusive Mansory carbon fibre parts I mentioned earlier, along with same company's exhaust system.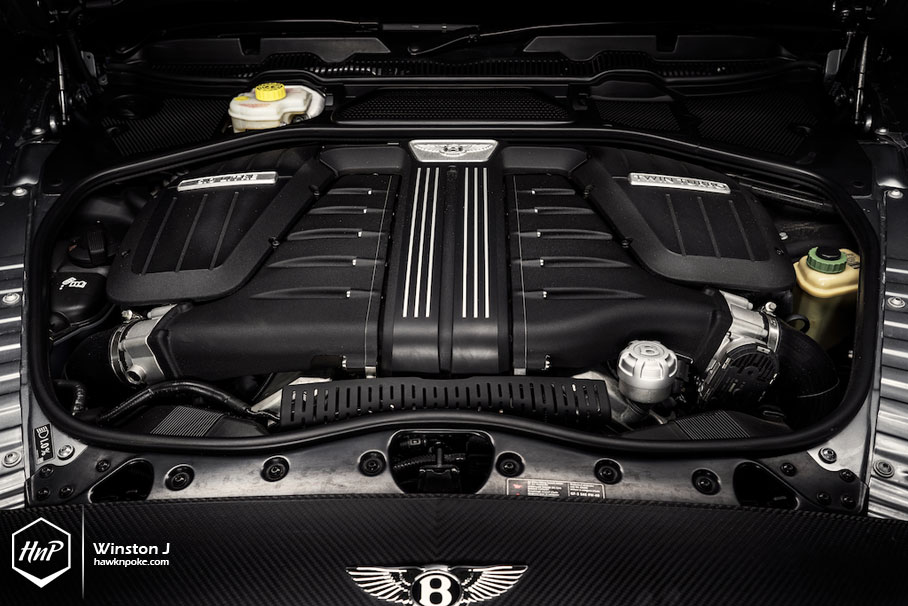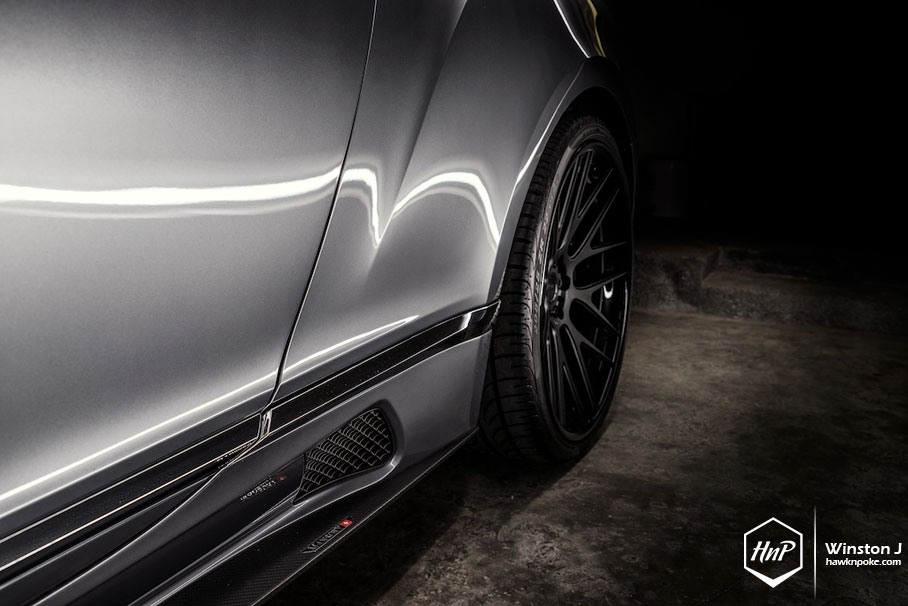 When it comes to wheels, owner opted for this set of blacked-out ADV.1 jewels. Measuring 22″ all around and wrapped by low-profile Pirelli tires, these are the perfect compliment to all those black Mansory carbon fibre parts he installed.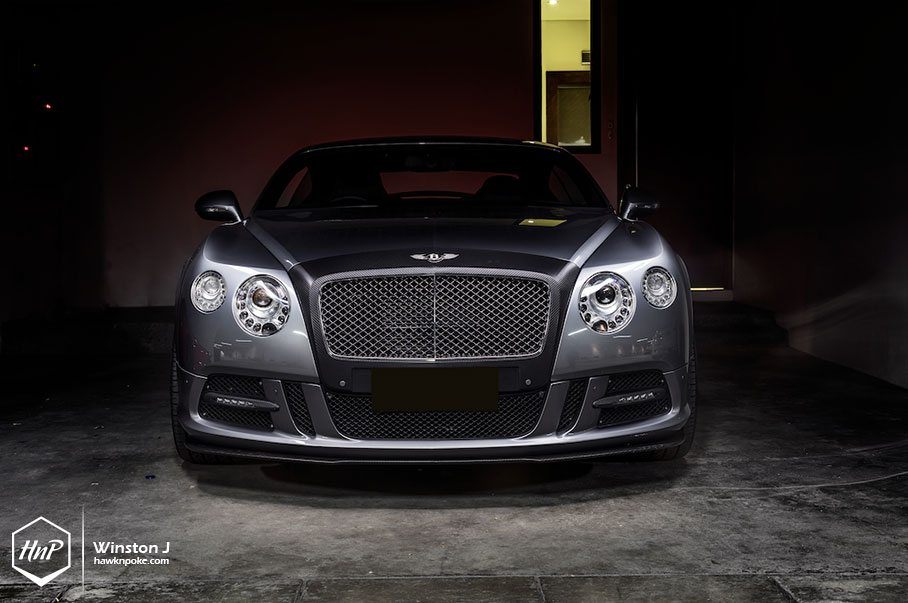 Such an engineering marvel has become the solid proof of British's expertise in rivalling Italian's manic searches for speeds.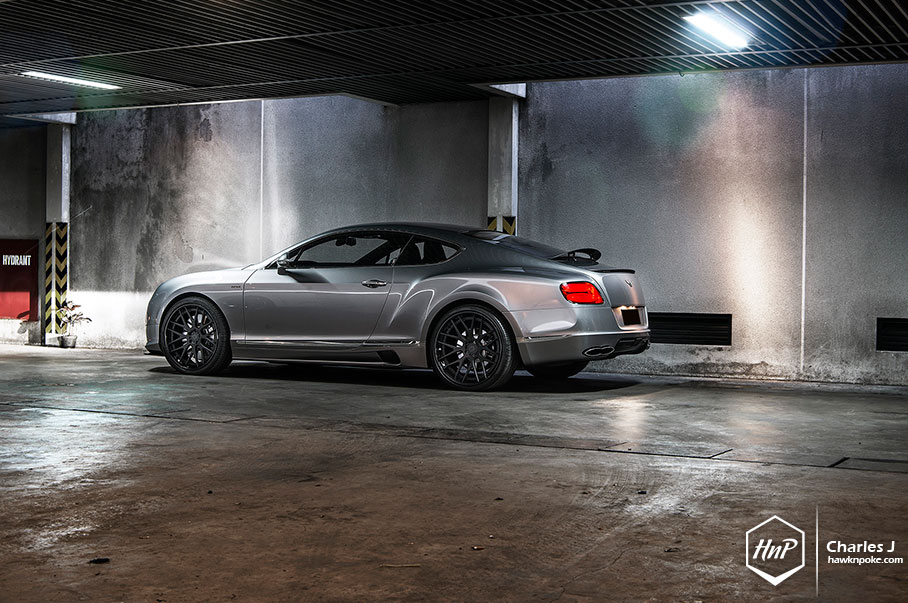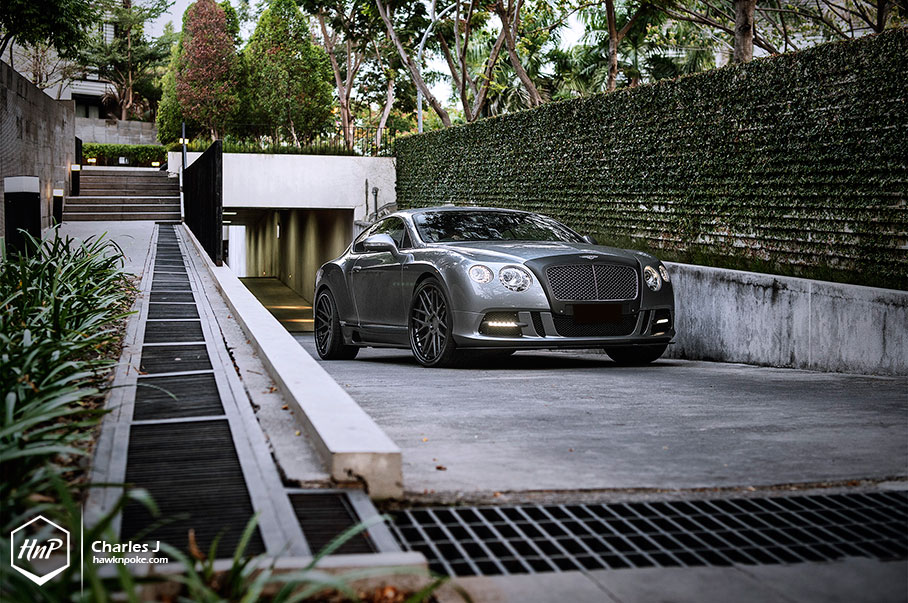 Modification Specs
ADV.1 ADV7 Track Spec 22″x9.5-10.5
Pirelli 265/30/22 295/25/22
Mansory carbon fibre package
Recommended Oil
TOP 1 Synthetic Oil
Additional Infos
Photography by:
Winston J
Mobile: +6281932092426
Email: winston_jaury@hotmail.com
Charles J
Mobile: +6287886807762
Email: jhons.charles@gmail.com