Night Breeze // Beno Adi's Scirocco on SSR
Compact cars. They are the bread-and-butter of a car company; produced in vast quantities and being sold like hotcakes. Easily zipping through city blocks while offering ample passenger and trunk space. All while politely sipping on fuels. These hatchbacks are undoubtedly difficult to resist. Today I present to you one of the sexiest in the market: the Scirocco.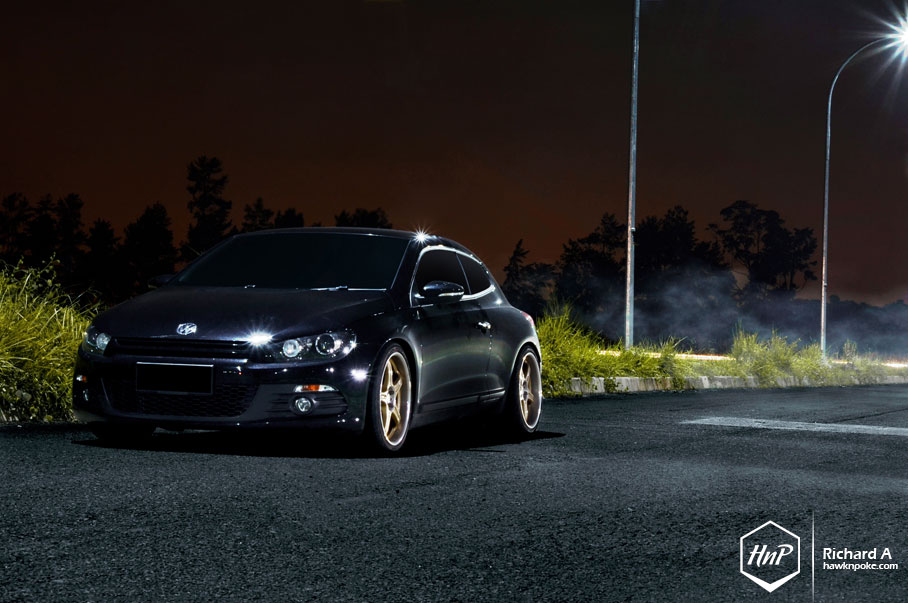 Turbocharging makes all the difference. Compact cars need to rely on compact engines. With such FWD setup, plenty of companies turn to turbochargers as a way to boost performance while maintaining fuel efficiency. The same is the case with today's Scirocco. VW, for one, has been one of the pioneers in turbocharging 1.4L and 2.0L engines in Indonesia. The end result is a tune-happy sport compact that can attain up to 20% horsepower gain through a simple ECU tune.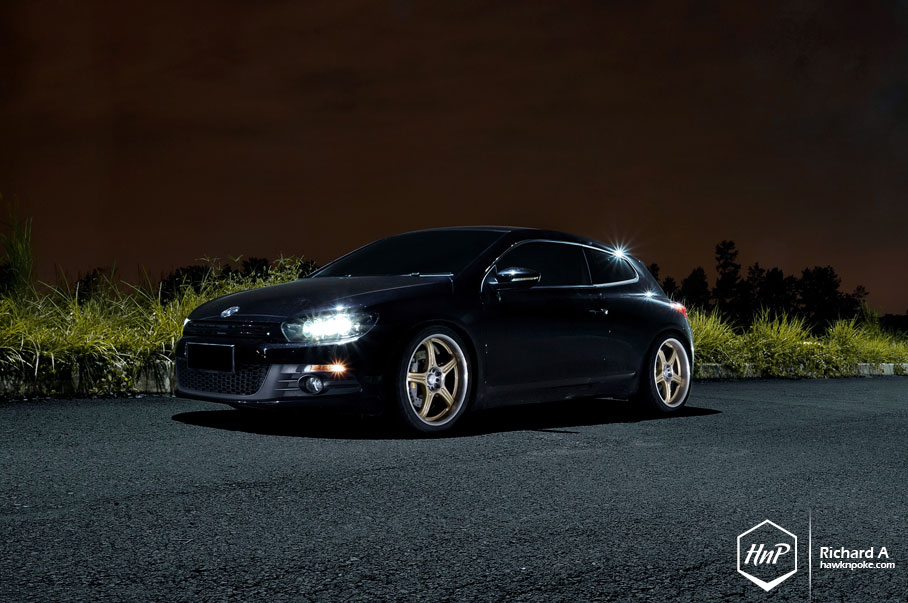 Named after the Mediterranian wind, VW began working with the Scirocco in the 1970s as a replacement for the iconic VW Karmann Ghia Coupe. It shared its platform with the Golf, although almost every single part on the Scirocco has been engineered to give a sportier feel. It also has a sleeker body with lower roof line compared to the Golf. Spanning across time under three generations, the current MK3 still shares its platform with the Golf, and also much sportier in looks and handling compared to the Golf.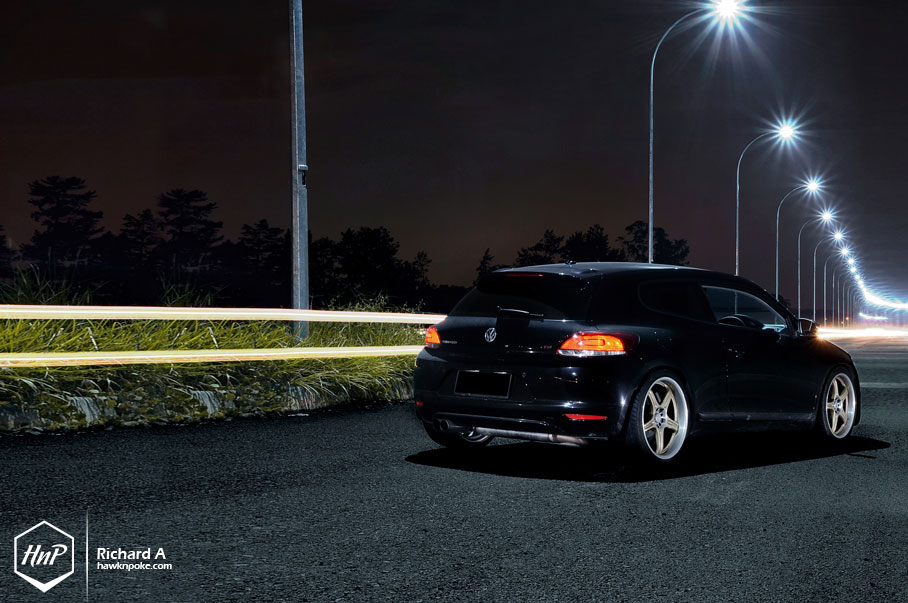 Those factors were exactly the ones that attracted Beno Adi, owner of today's 'Roc, in purchasing his 2013 Scirocco. A former owner of several modified Japanese cars, one of which was a B16-equipped Honda Civic, Beno set his hands on the Scirocco for its luxurious German feel.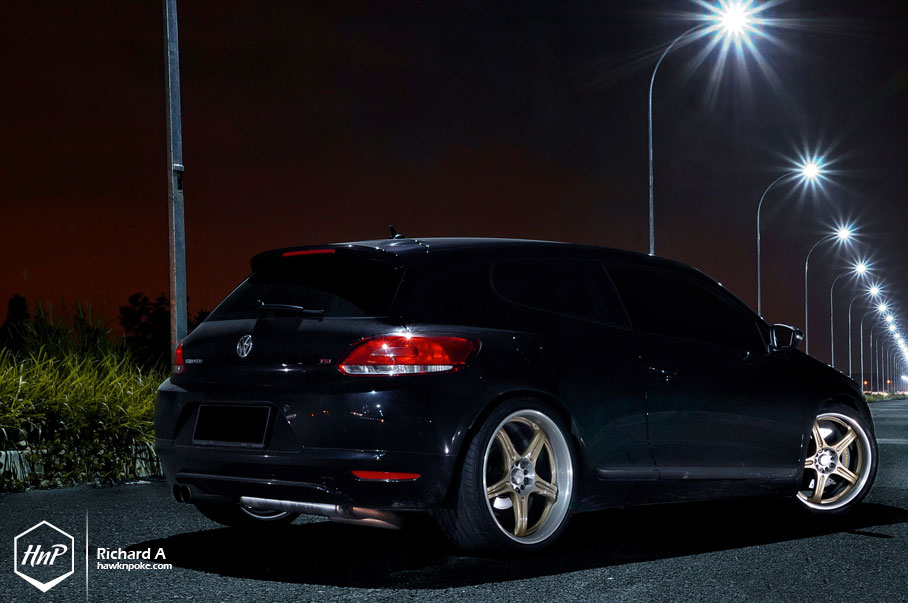 Destined to be modded. The same day he took delivery of the car, Beno was faced with a flat tire during his night drive. Instead of patching the tire, he simply decided to purchase a new set of wheels the next day. These SSR D5R were installed immediately, coupled with Tein coilovers to give the sporty coupe the right amount of lowering.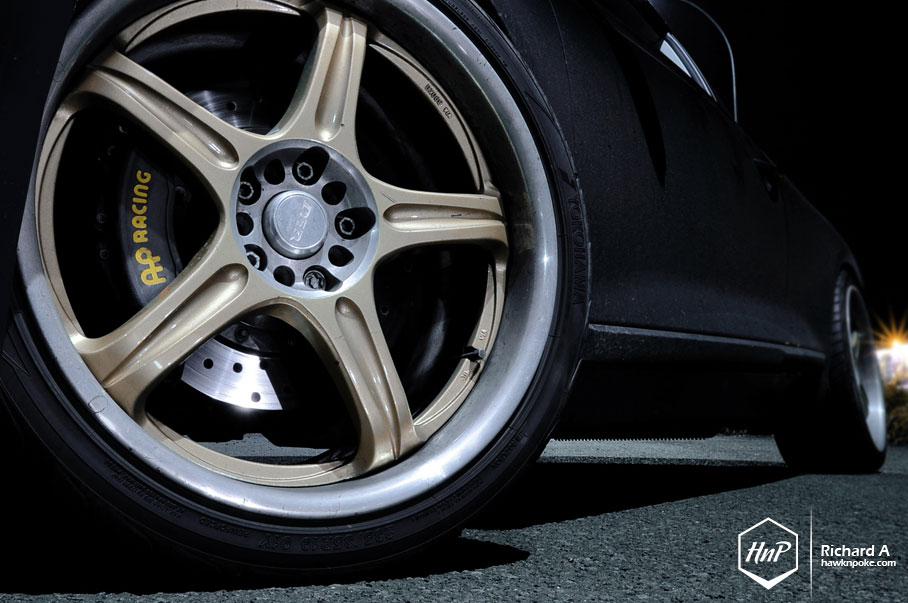 Stopping the car properly is the task of Beno's favorite part: the AP racing 6720 big brake kit with Goodridge braided brake hose. Perfect compliment to the Scirocco's race-inspired SSR wheels. Boosting up the Scirocco's performance is a harmony of Supersprint exhaust and Speed Buster tuning box.
Modification Specs
Tein Street Advance coilover
Supersprint exhaust
SSR D5R 19″x8.5-10
Yokohama S.drive tires
AP Racing 6720 big brake kit
Goodridge brake lines
Muller downpipe
Speed-Buster tuning box
Magic bars
Additional Infos
Photography by:
Richard A
Instagram: @richardandrianto
Email: richard.andrianto@gmail.com