Artisan // Novitec Rosso Ferrari 458 Spider on ADV.1
I've always been a fan of Ferrari's. The F40 was the one that got me into it. It was the supercar icon of my childhood. The bedroom posters I had. The Hot Wheels collectibles I kept safely inside my tiny, colourful drawers. Little did I know about its turbocharged engine back then. Little did I know about its 324km/h top speed. I didn't even know it's been named F40 to celebrate the company's 40th anniversary. I was too young to understand, yet old enough to dream.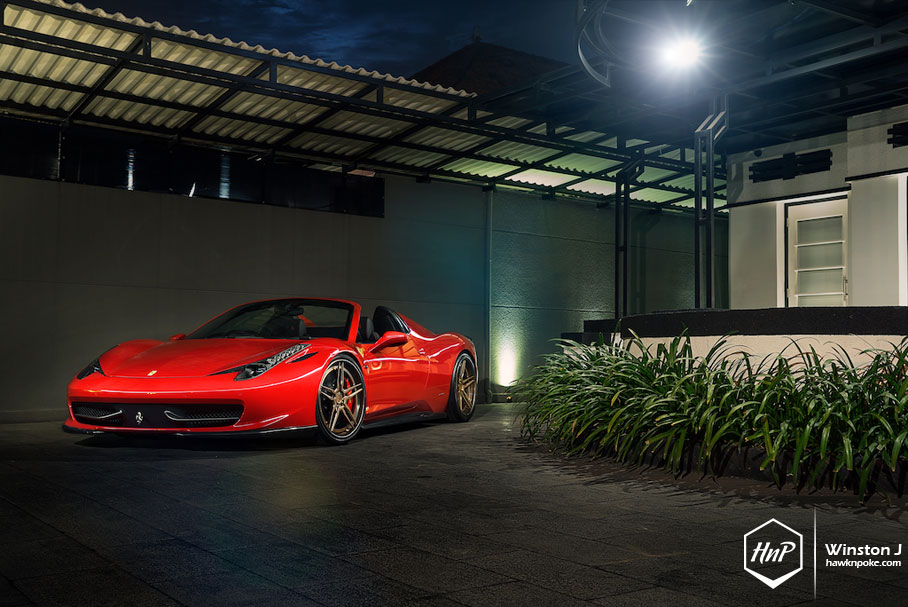 An icon that speaks. How could I've loved the F40 so much at such a young age? How could you? We knew so little about the way it performed, we'd never even seen one in person. Had never heard of its exhaust notes being churned out of the triple exhaust tips. What've they done that has influenced us so greatly?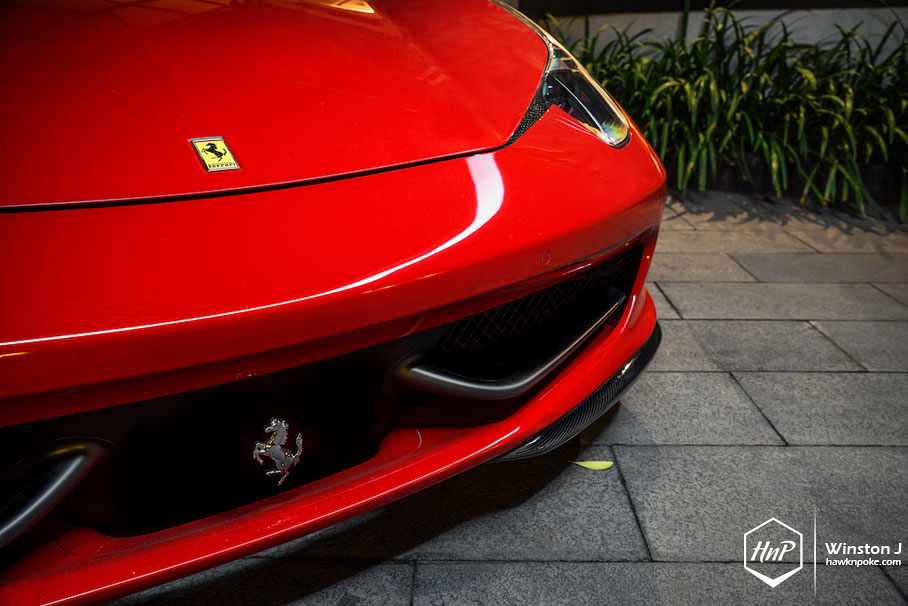 Because there's nothing else like it. At a time when VW Golfs still look like erasers and Volvos were synonymous with seat belts, Ferrari already came up with such non-sensibly angular street-going racing car. It's been designed to be way ahead of its time, and you can immediately tell it's also been sculpted to be driven fast. It's a unicorn brought into reality straight off a gearhead's dream. What an artisan's work.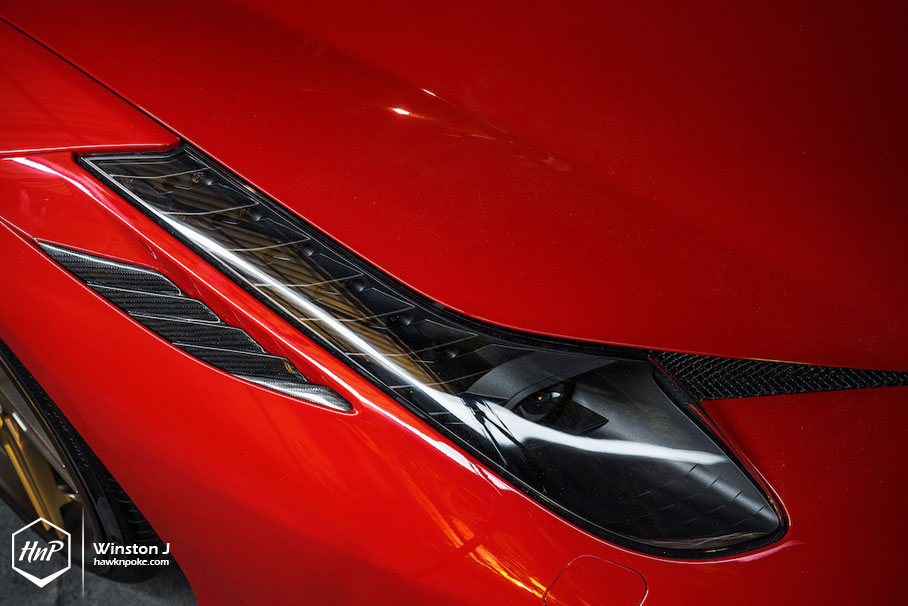 To this day, Ferrari's designs are still wildly peculiar. Their approaches are outside of the ordinary, and with heavy influences from its motorsport expertise. They've essentially molded a timeless piece of art on top of their racing know-hows. Building supercars that will not only be appropriate for the track, but will also look right under the spotlights inside museums. The current 458 is of no exception. From the day it was launched, we've all admitted it looking like nothing else on the streets. It's way more organic than the previous Ferrari's, yet at a mere glance you'll know it's been built by the Maranello F1 champion.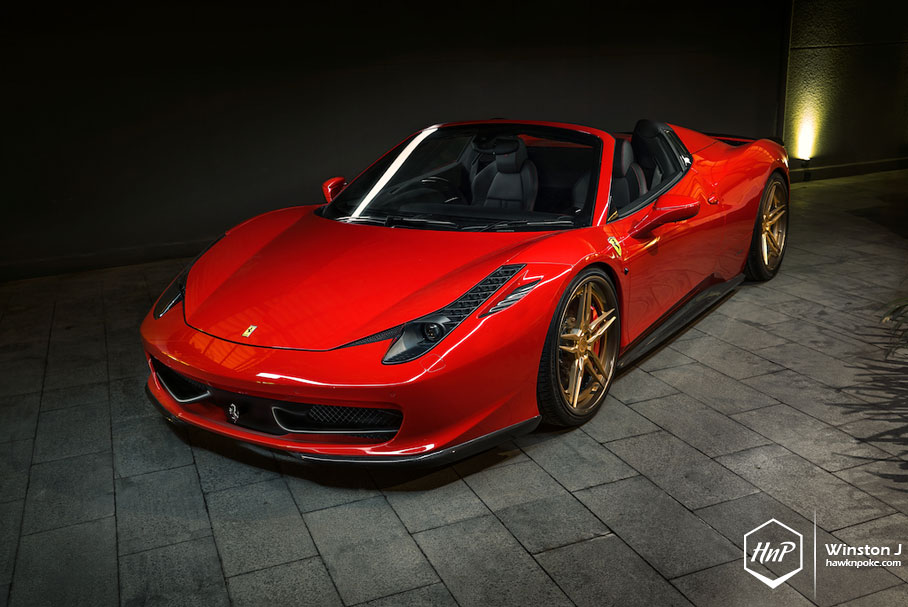 Today I'd like to present to you an even more glamorous version of the 458. The 458 Spider. Deemed as the first-ever production car to feature such convertible hard-top and midrear-engine combo, the Spider features an even more dazzling invention compared to the coupe.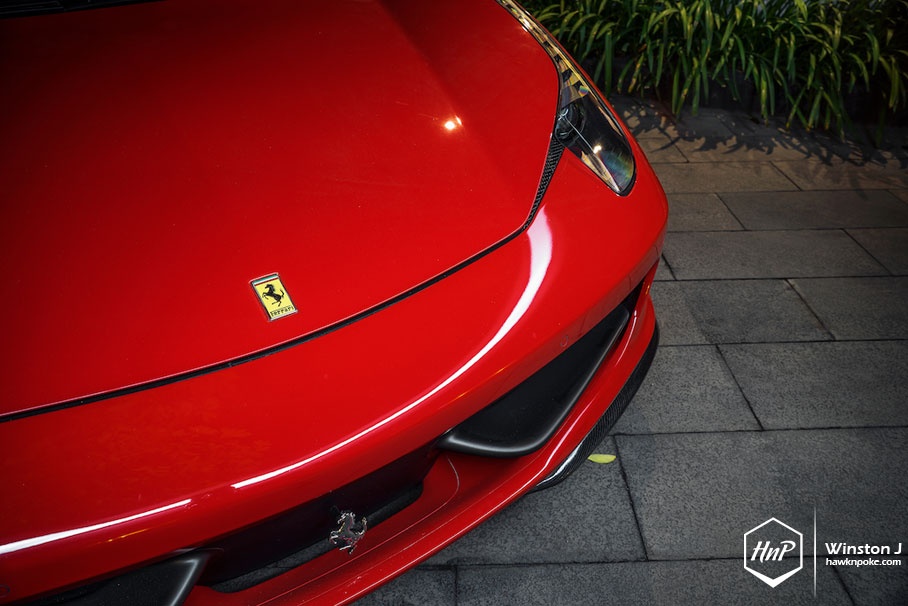 But even with its top down, today's Ferrari owner was still seeking out ways to amplify the charm of his beloved exotic ride. Novitec Rosso's offerings came down as his aftermarket parts of choice. Pages-long of carbon fibre parts-list from the German company's catalog has now been installed, from its aggressive carbon front lip to the highly-functional carbon air intake.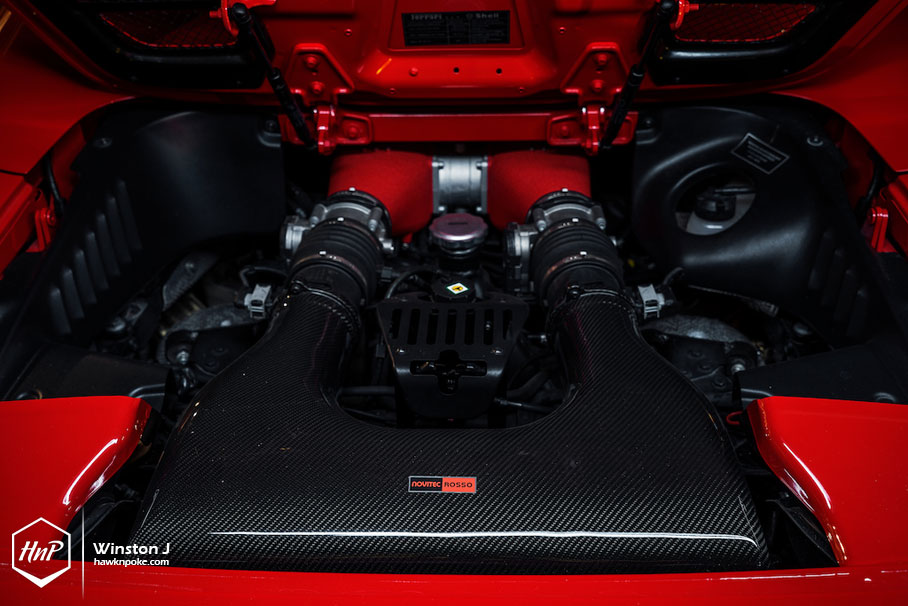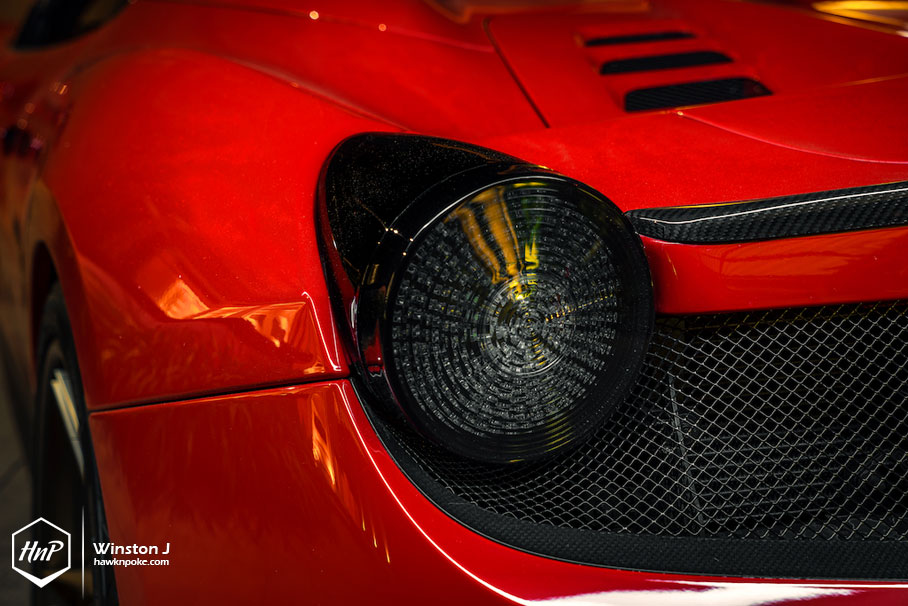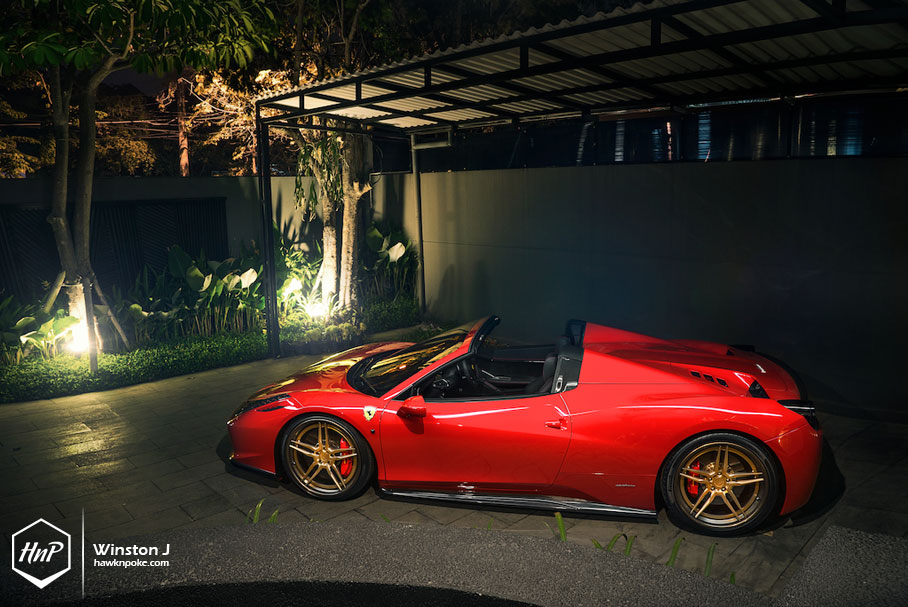 Complimenting the ride's much more aggressive exterior is a set of outstandingly luxurious ADV.1 wheels. With matte polished bronze centres and gloss bronze lips, these wheels have been paired very nicely with the rosso corsa (racing red) 458 color. The true colours of luck and prosperity.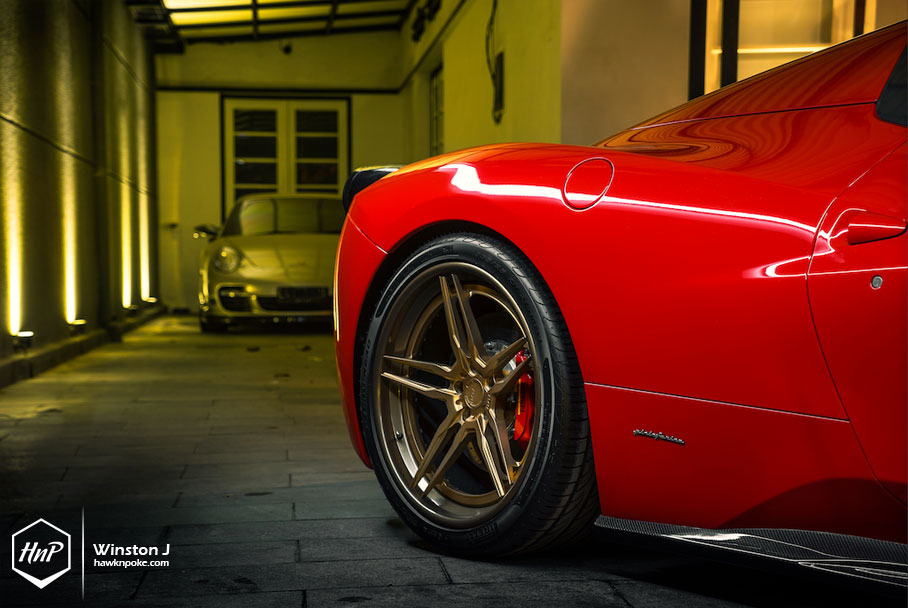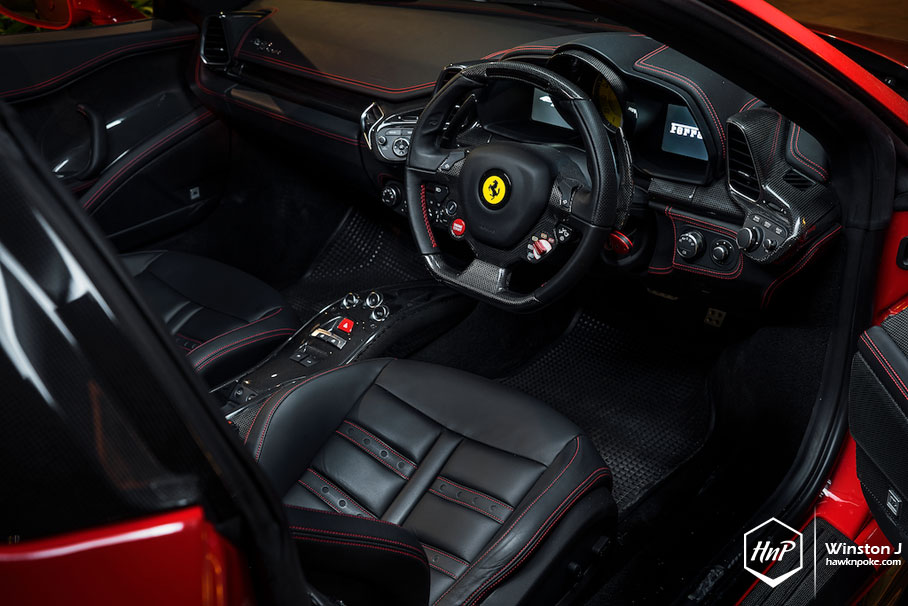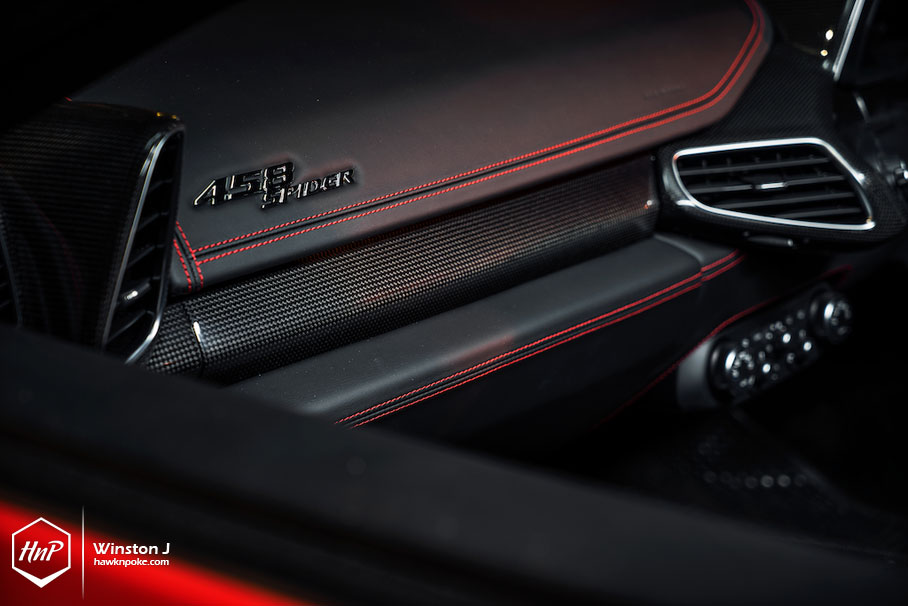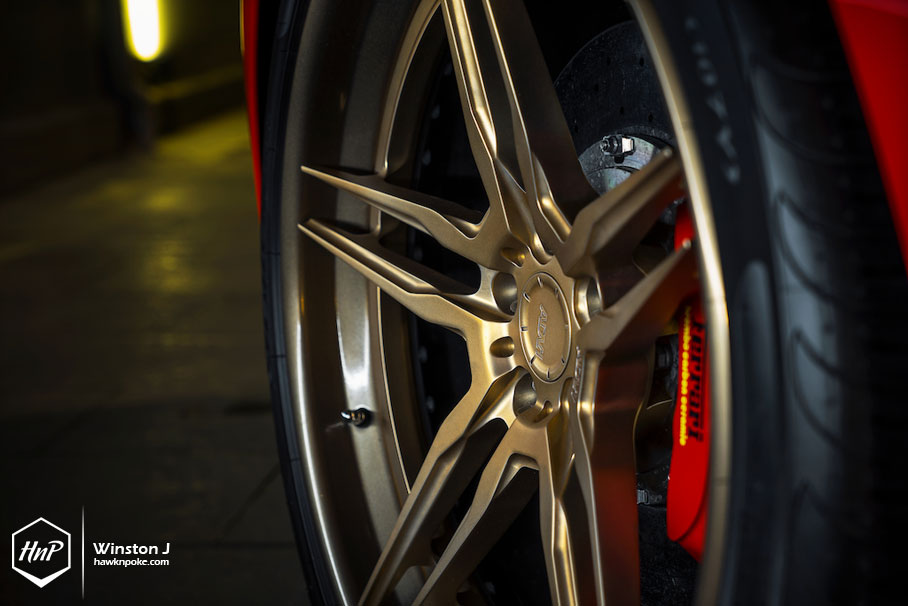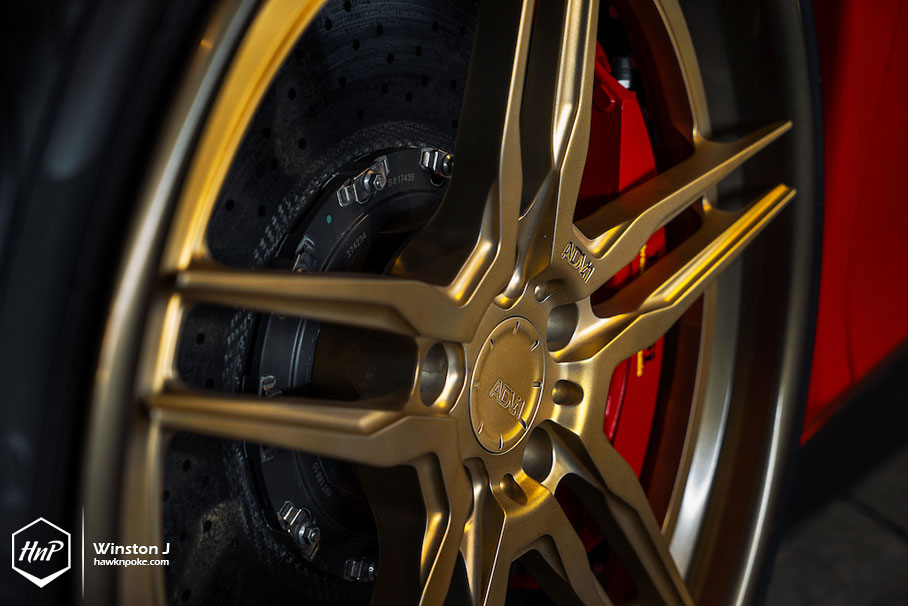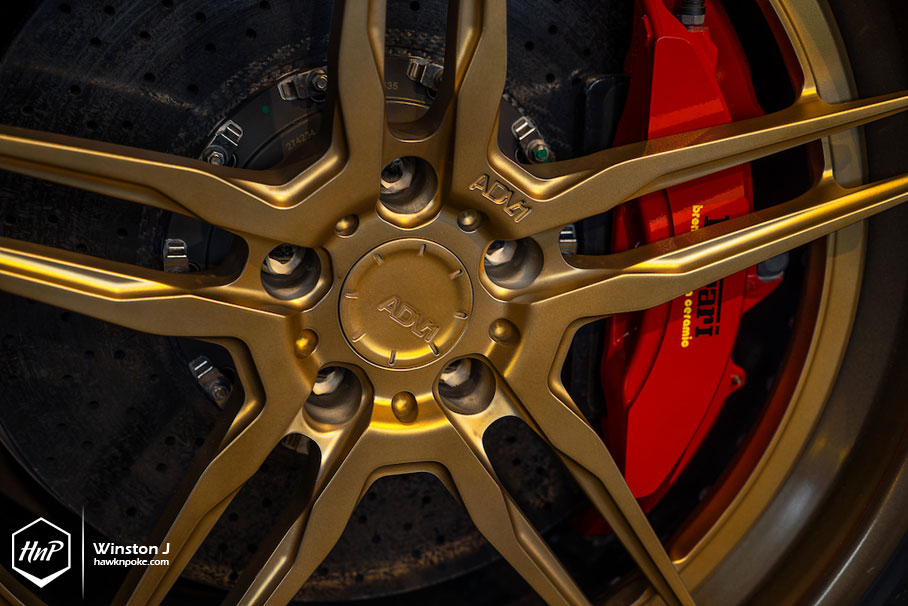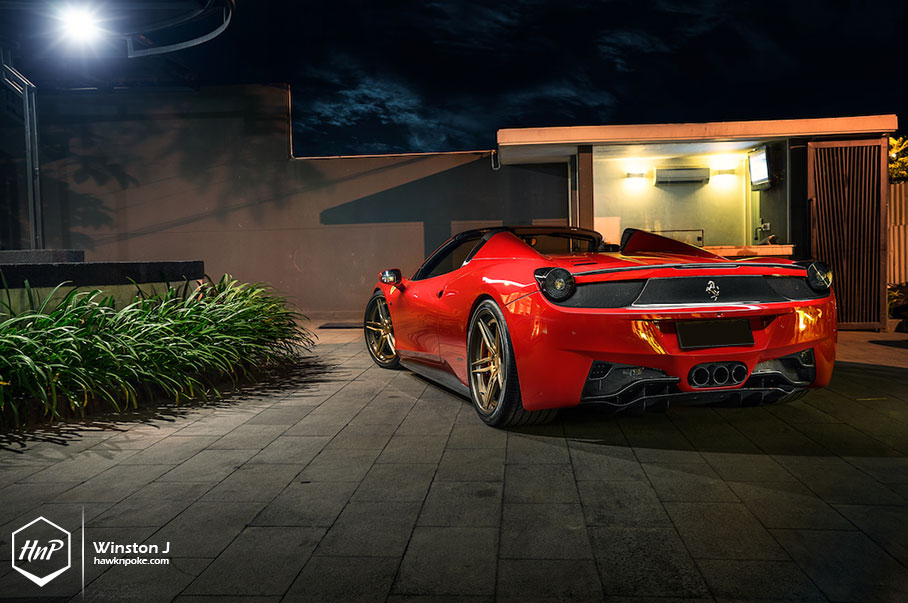 Modification Specs
Novitec Rosso carbon aero kit
Novitec Rosso carbon air intake
Novitec Rosso exhaust system
Novitec Rosso sports spring
ADV.1 ADV05TS Matte Polished Bronze centre with Gloss Bronze lip 21″x9.5-13
Pirelli P Zero Nero 255/30/21 355/25/21
Recommended Oil
TOP 1 Synthetic Oil
Additional Infos
Photography by:
Winston J
Mobile: +6281932092426
Email: winston_jaury@hotmail.com