Storming Flair // Adit's Frozen Grey M3 on TE37SL
As chilling as cold metal surfaces. Emotionless, calm, and composed. BMW's frozen grey color is one of the most sinister-looking OEM paint job in the industry. An anomaly to the otherwise chaotic-colored world, the alluring monochromatic scheme has brought serenity through the most mischievous way possible. Mischievous, because underneath its soothing paint job still lies one of BMW's best sounding and performing engine ever; the 4.0L S65 V8. It's a beast underneath its flair.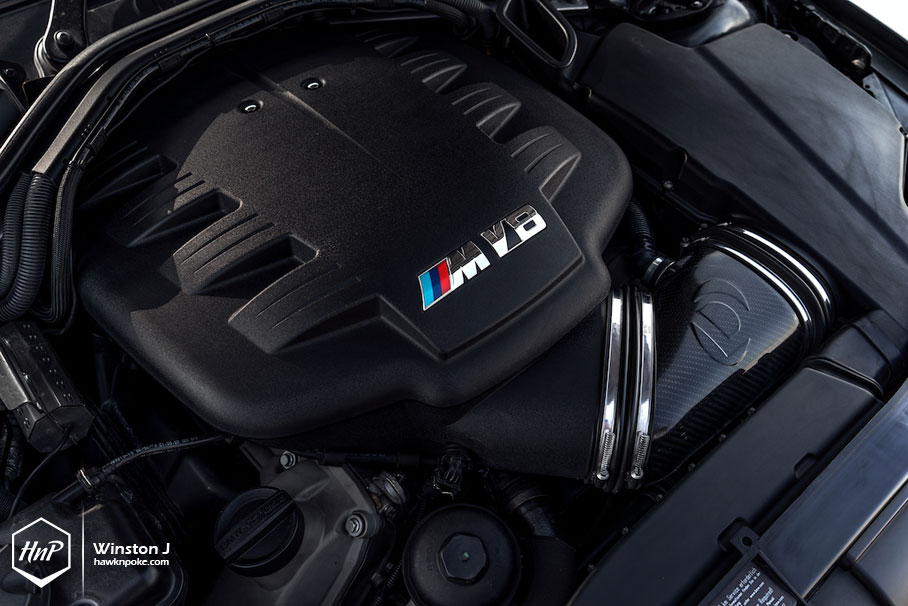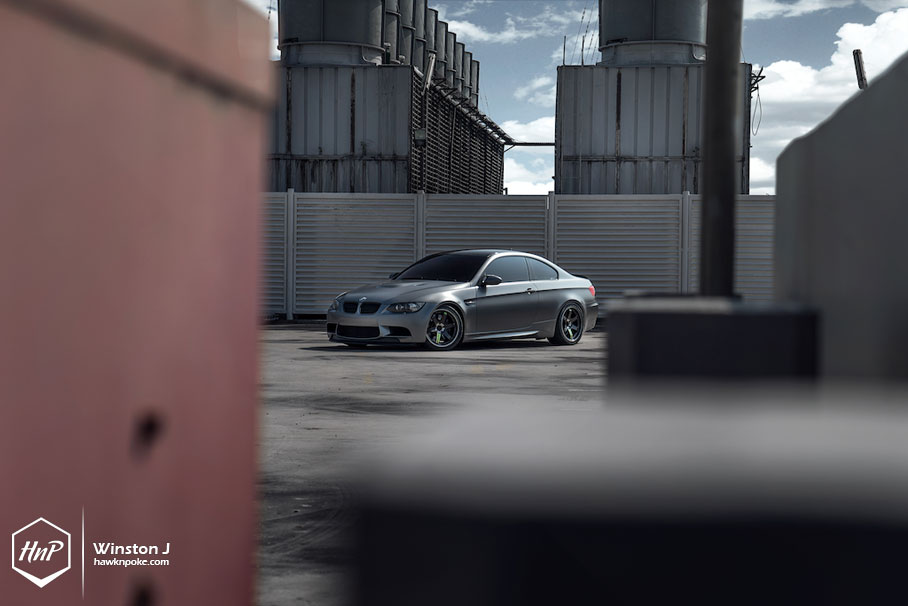 Taking a glance at Adit's M3 from a far, I can't help but to admire the menacing look it has. Yes, the frozen grey color is one of the most unique and calming colours out there. But coupled with the black GTS front lip, grilles, and aggressively sized TE37SL Black Edition wheels, Adit has successfully transformed the silent creature into one very brute-looking track villain.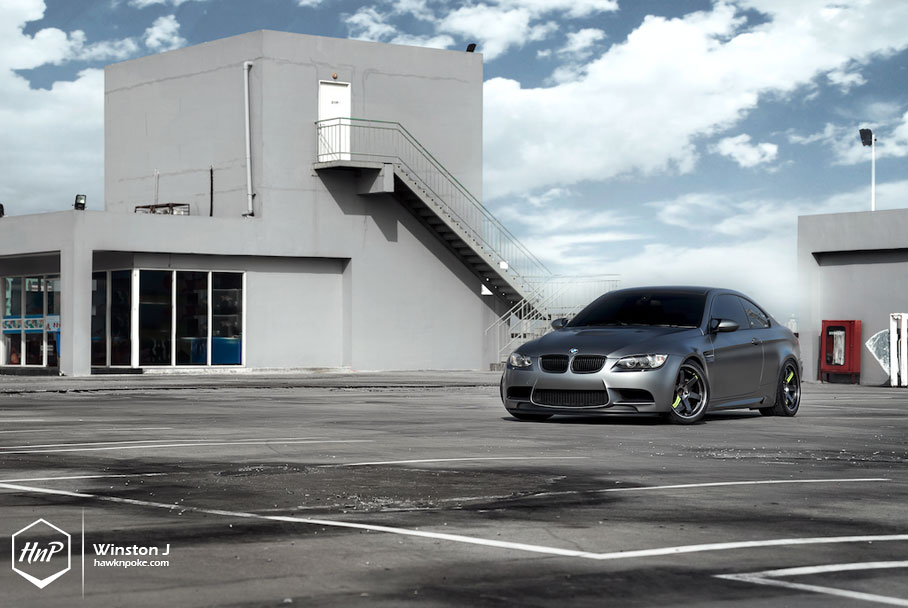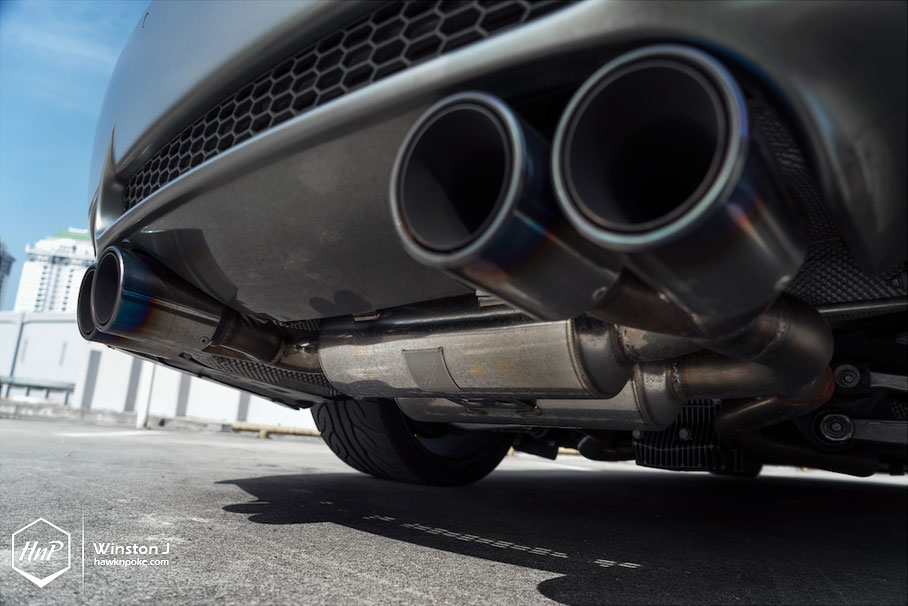 And it's not all about looks either. Truths be told, the most vigorous aspect of Adit's M3 is the one that you can neither see nor touch. It's none other than the thundering rage of his exhaust system. If you've ever met the car in person, perhaps you'll be kept wondering as to how he could've made the V8 so high-pitched and loud. Well, it's all thanks to the Challenge Race X-Pipe and Power Craft catback exhaust system setup.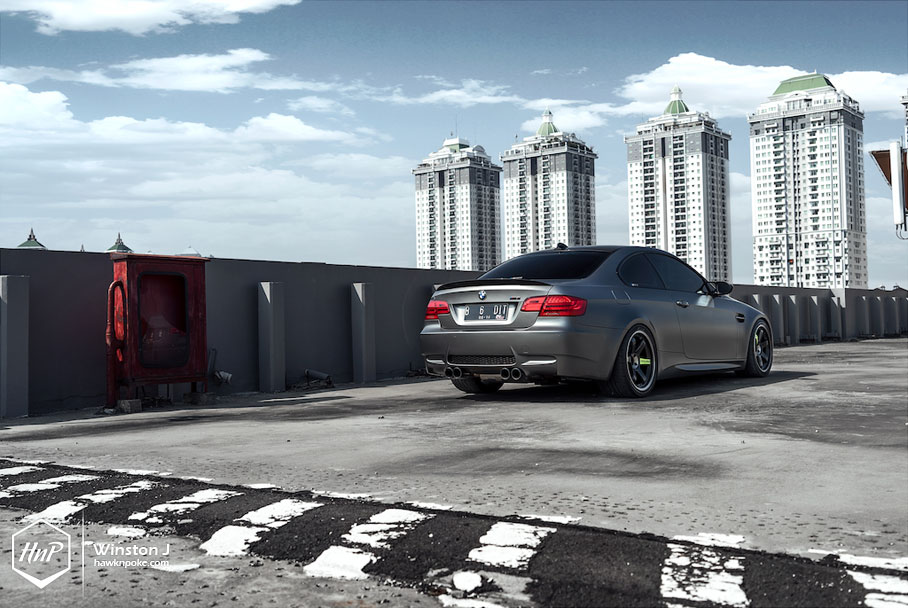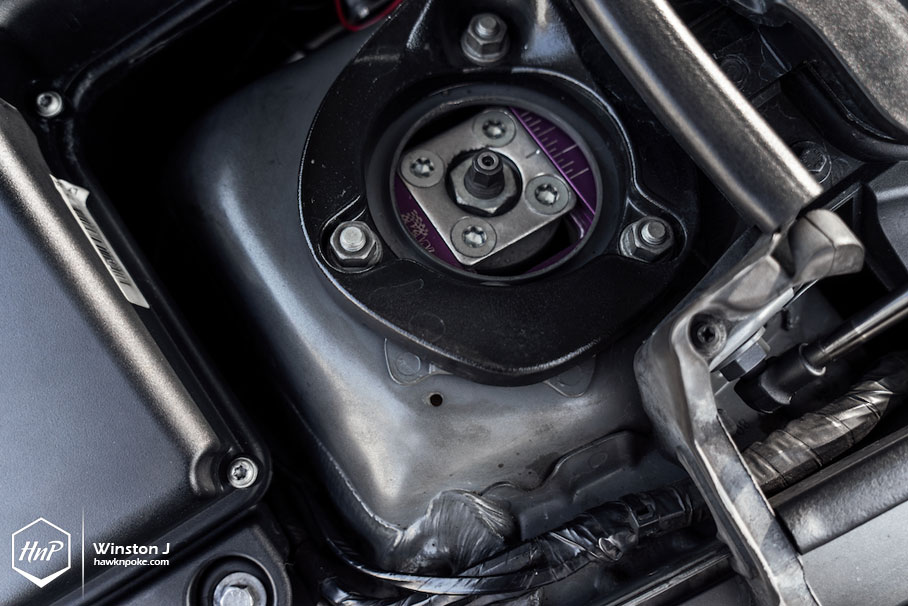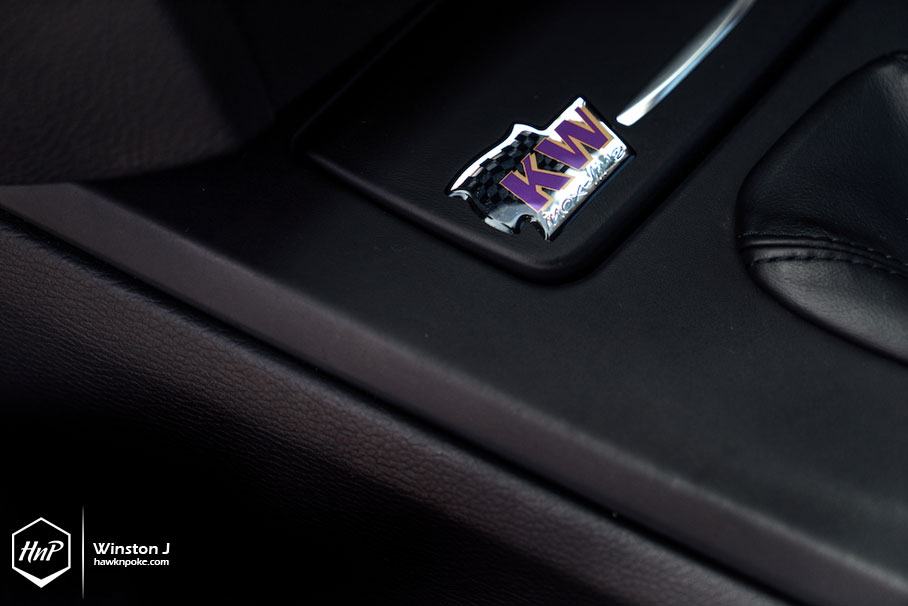 Loud, fast and wild, yet still respecting the driver for full vehicle controls. All thanks to Adit's proper suspension setup. A veteran on the circuits and drag races, Adit knows it all too well when it comes to choosing the right coilover, wheels and tires setup. KW's top-of-the line Clubsport suspension system came down as his suspension of choice. Equipped with fully adjustable race-oriented dials (from compression to camber) and HLS (hydraulic lift system), Adit's KW gave him the best solution for street drives and frequent track-use.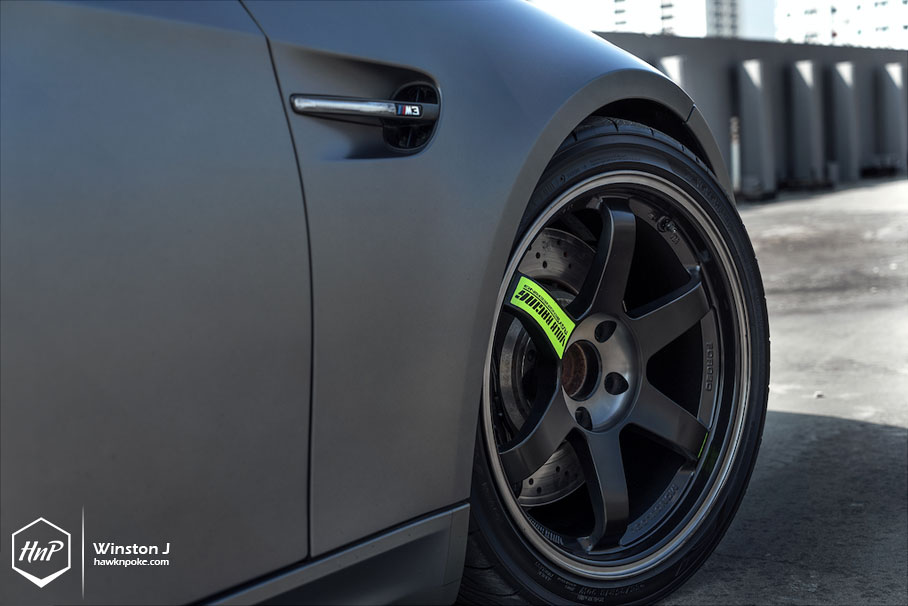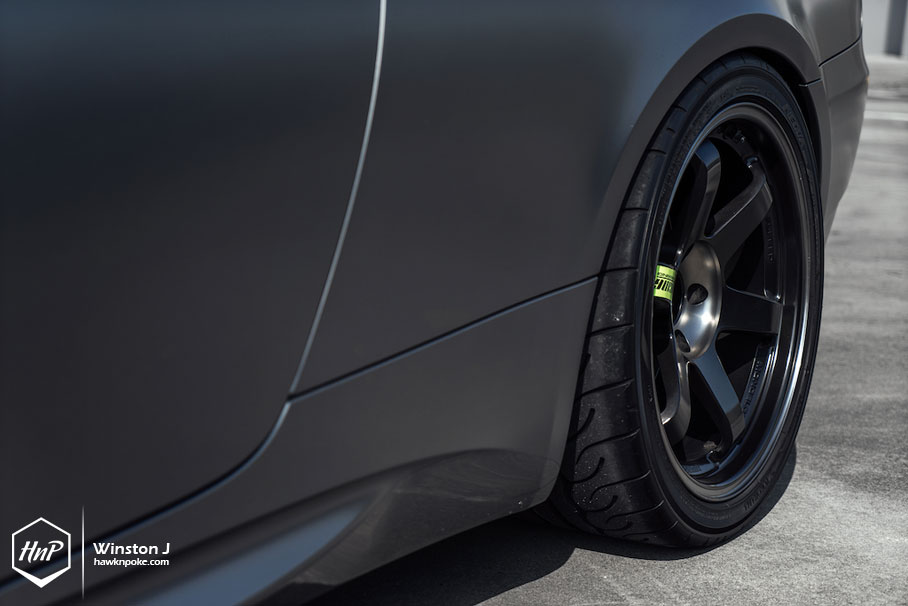 BBS RI-D's are undoubtedly one of the most popular wheels among M Owners Club Indonesia's members nowadays. They're very light and extremely strong. However, not wanting to go with the same looks, Adit searched over the Asian region yet again (just like what he did with his Power Craft Japan exhaust setup) for his lightweight wheels. Wanting to find a similarly weighed wheel as the RI-D, Adit decided to install the TE37SL Black Edition. With neon yellow decals as standard, these wheels are designed to look as good as the way they perform.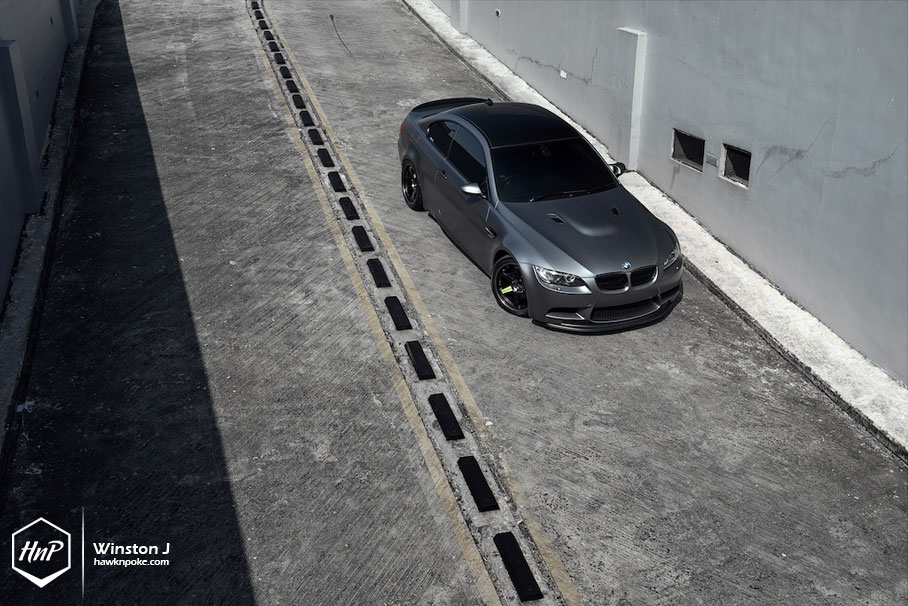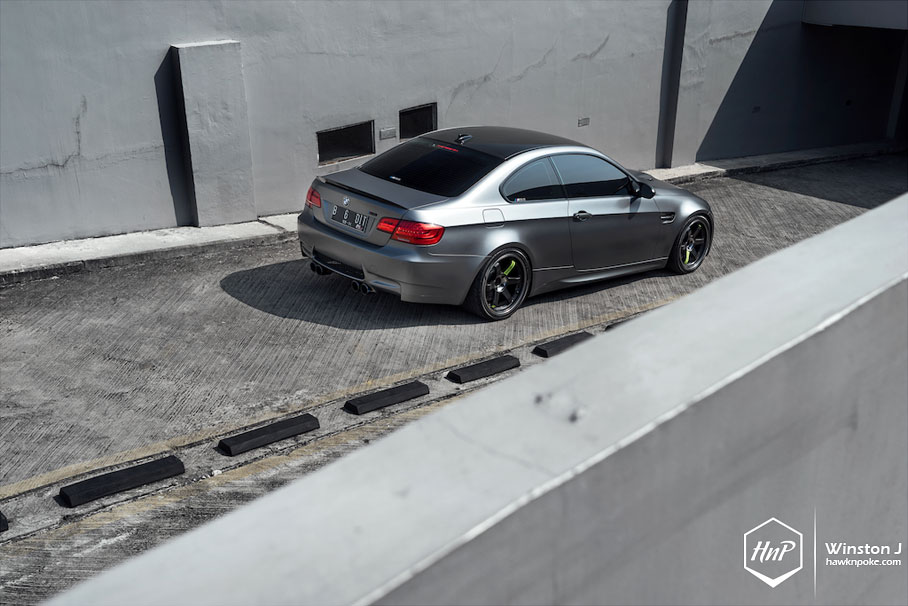 Overall, Adit's M3 has been a very thoughtful build. So where did he get all these inspirations from? Having previously modded a BMW E30 during his highschool days, and followed by drag-spec Estilo and circuit-spec Twin Cam GTI, Adit has had his fair share of automotive modifications and racing experiences. This current E92 M3 is also an upgrade to his E90 previously featured on our site. With such a diverse history of car ownership, Adit has now understood very well the most proper ways of modifications.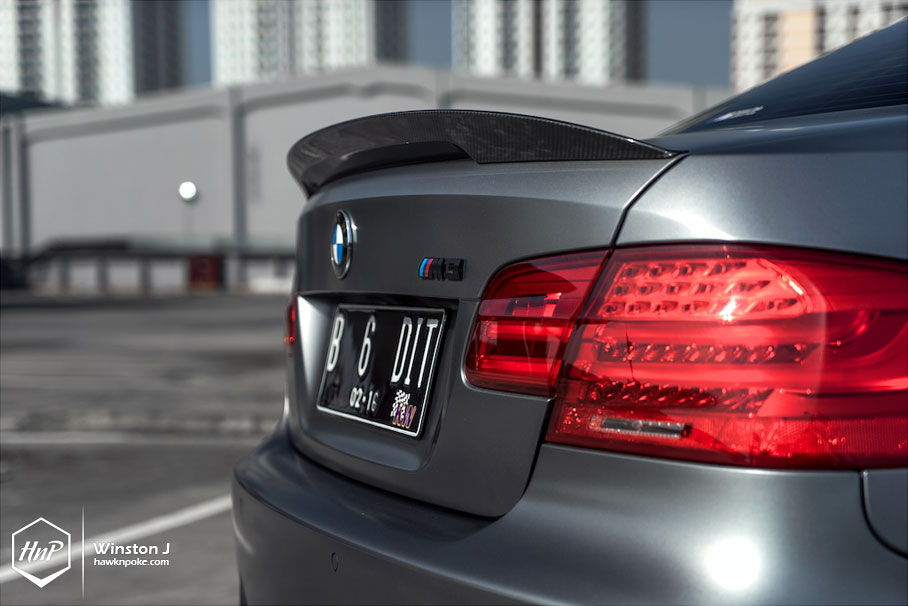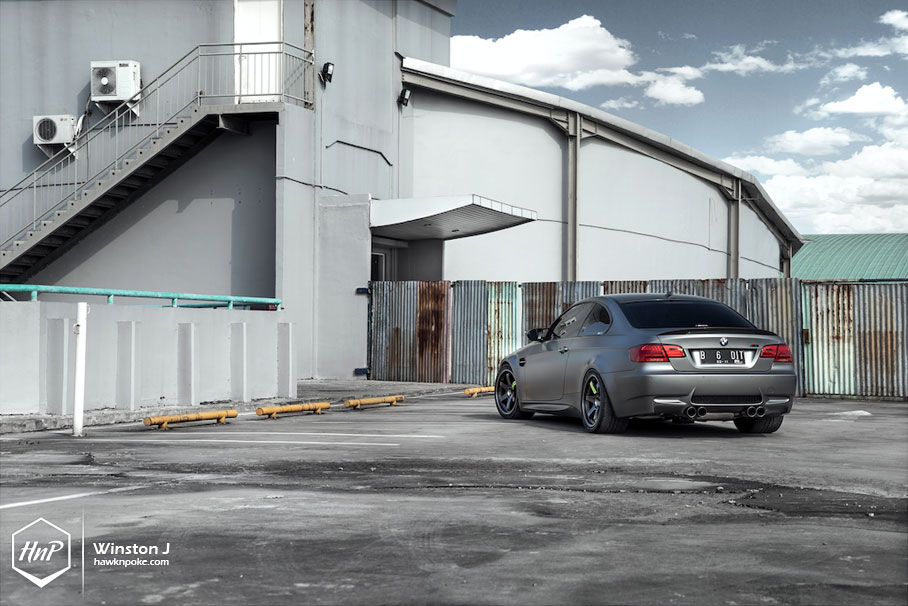 Yes the car is a good all-rounder but is it truly daily drivable? Unbelievably, Adit's wife once had pregnancy-cravings of riding this car when she was having their second child. A pregnant lady + track-setup suspension didn't sound quite right for Adit, and neither to all of us. But since she insisted so heavily, Adit didn't have a choice but to drive her to a breakfast place with this M, all while keeping a less than 40Km/h speed throughout the trip.
Oh, and of course, the baby was a boy.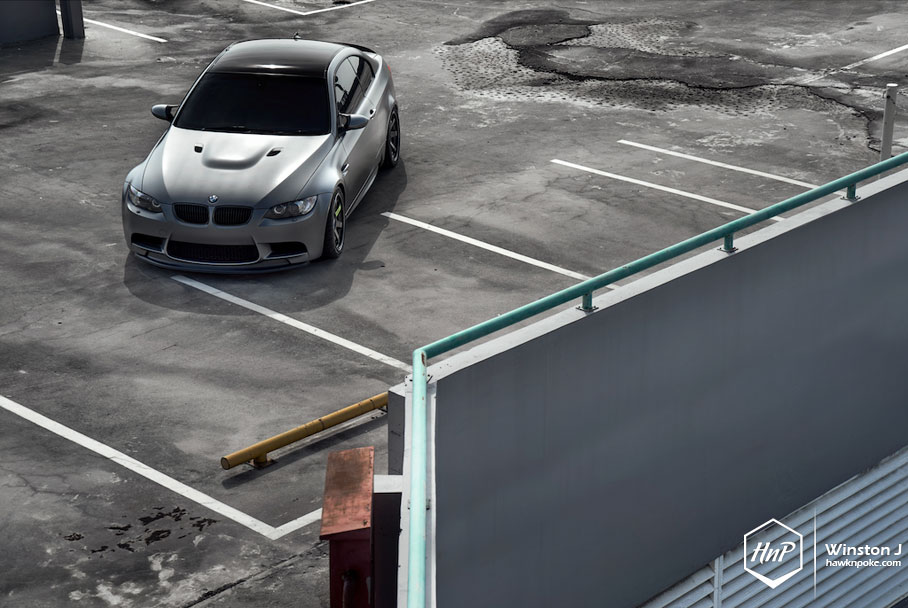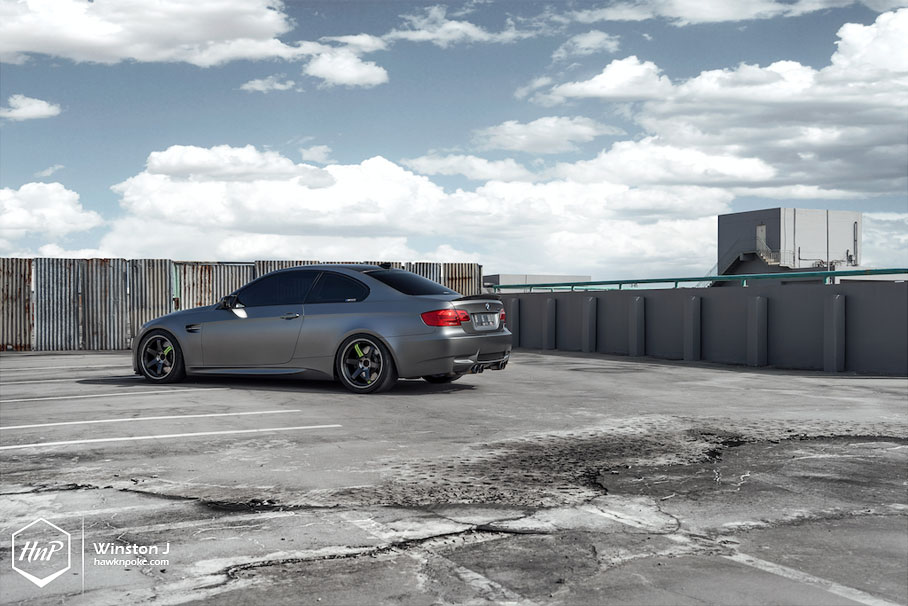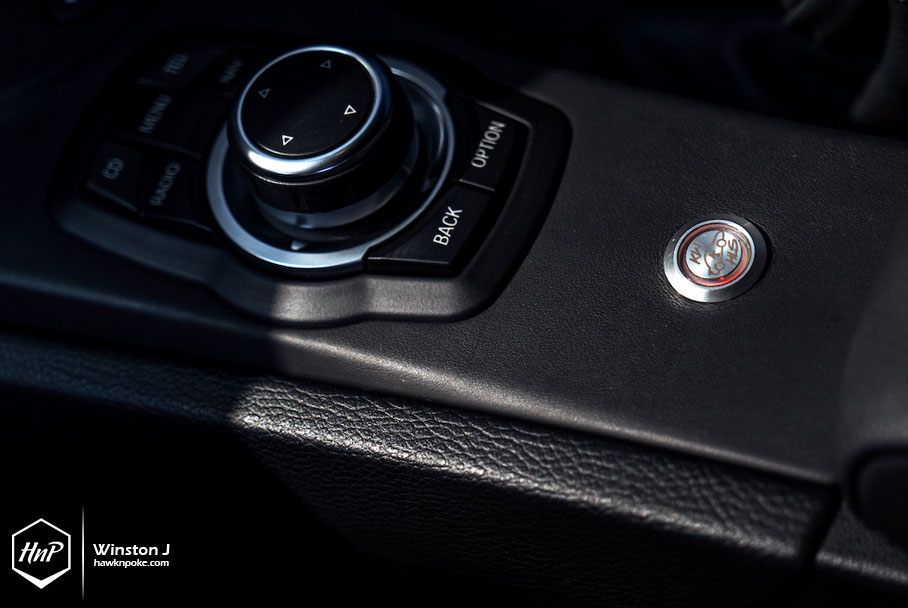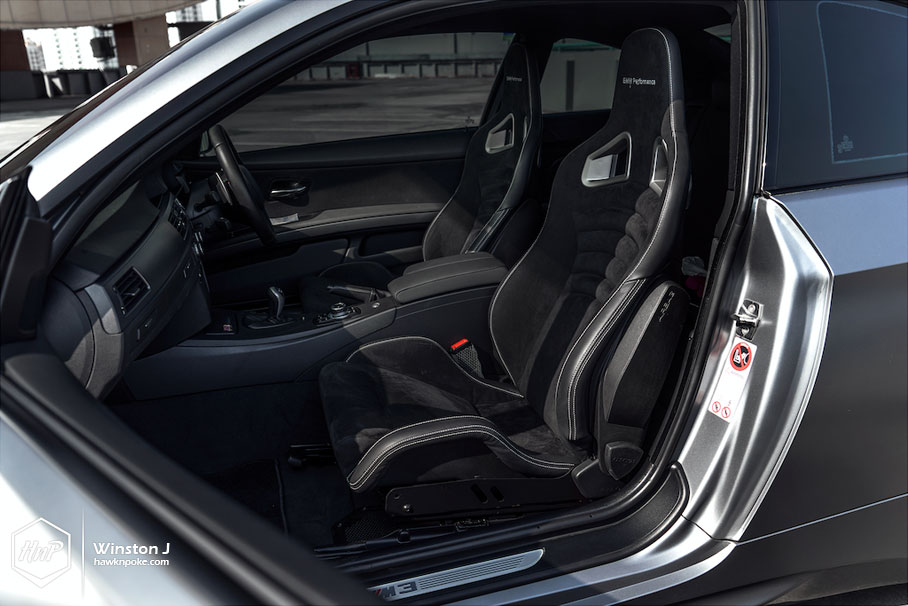 A thing for Recaro seats. Adit has always loved Recaro's and he could never skip from installing these G-force-tamer buckets in every car he modded. Also produced by Recaro, these BMW Performance seats offer a much sportier appearance than the stock M3 seats, all while functionally supporting the driver from being overwhelmed by the Neova tires' sticky cornering capabilities.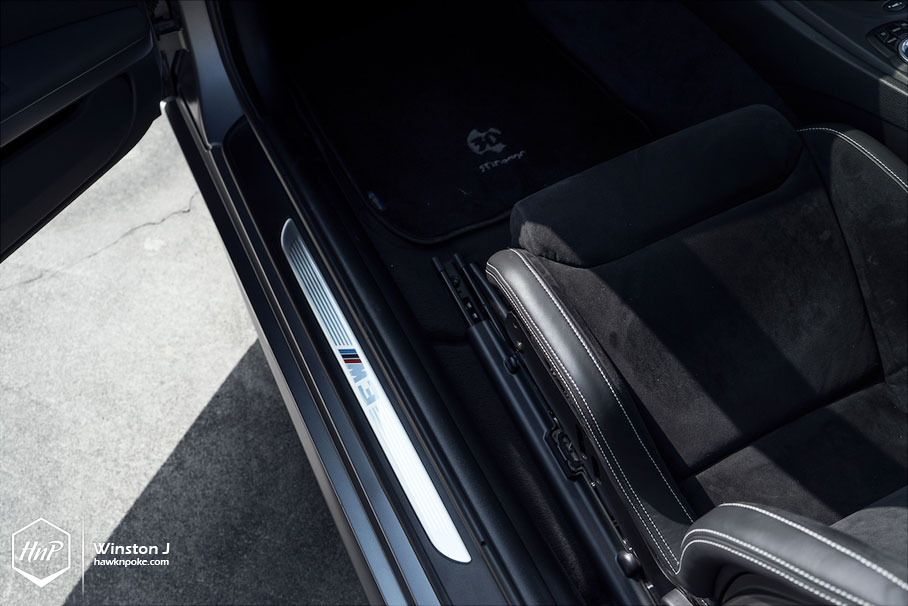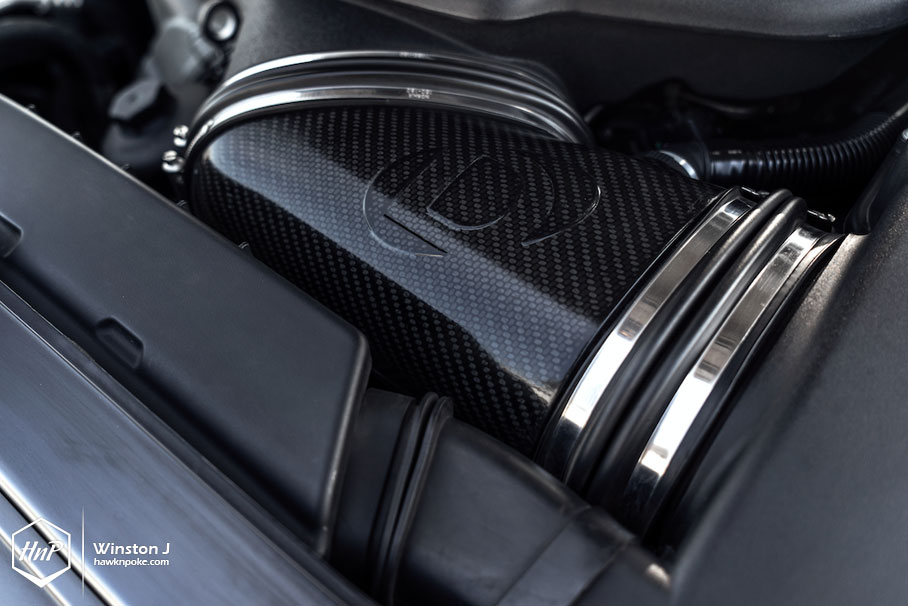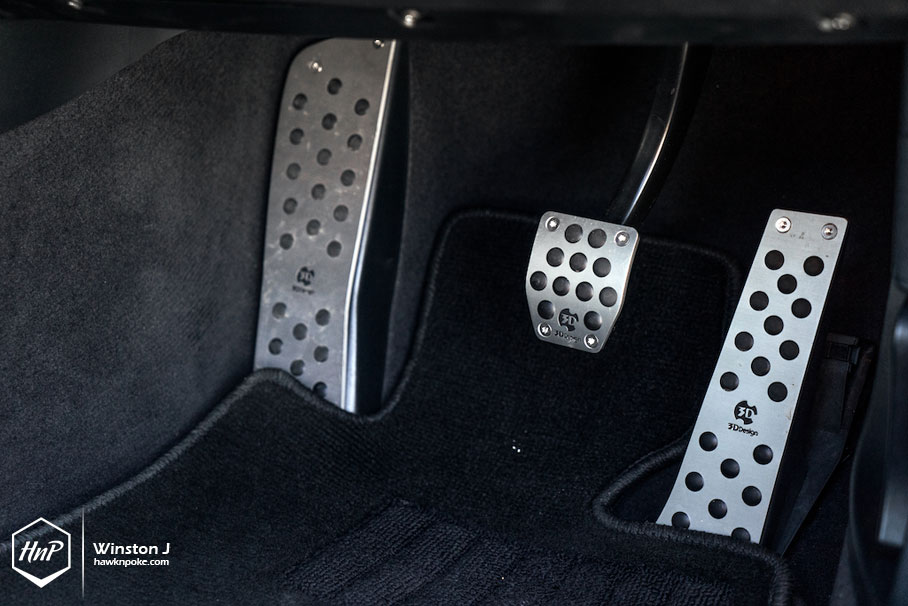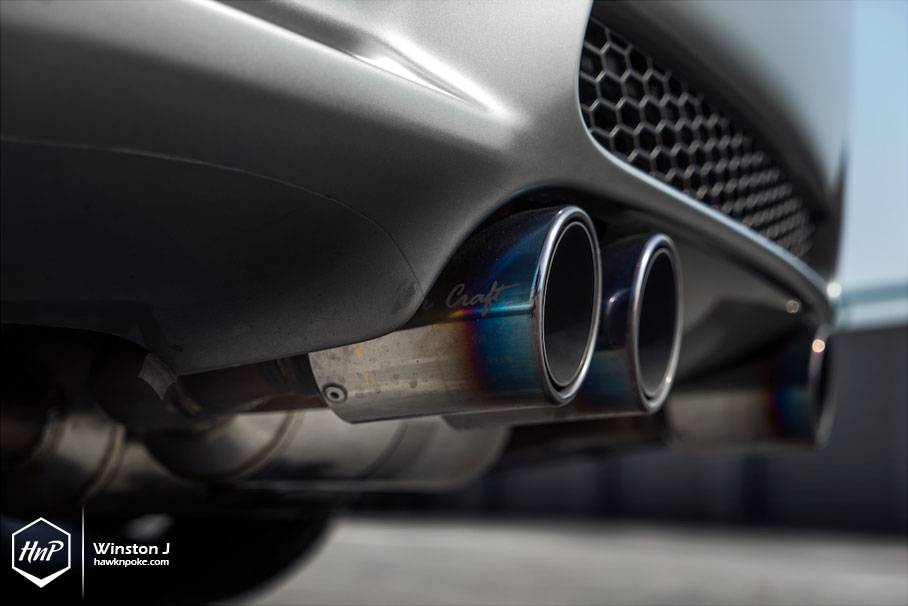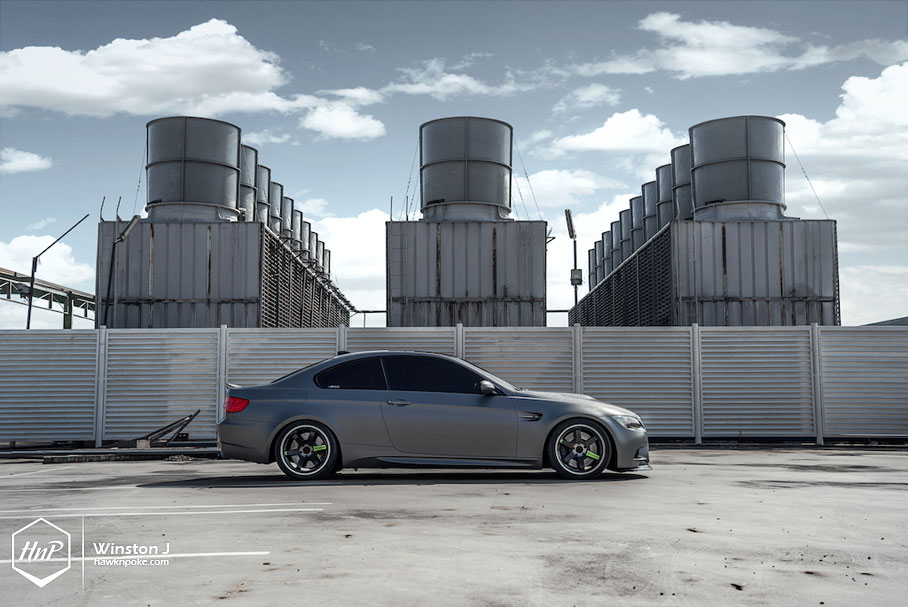 Modification Specs
WHEELS ETC
TE37SL Black Edition 18″x9.5-10.5
KW Clubsport with HLS2
Advan Neova AD08 255/35 295/30
EXTERIOR
M3 Edition Black Kidney grill & side grill
IND Matt Black M3 Badge
M3 GTS front Lip
BMW Performance carbon fiber rear spoiler
INTERIOR
BMW Performance seats
3D Design pedals and floor mats
ENGINE ETC
DINAN air intake
Challenge Race+ X-Pipe
Powercraft valvetronic exhaust
Recommended Oil
TOP 1 Synthetic Oil (Certified by BMW)
Additional Infos
Photography by:
Winston J
Mobile: +6281932092426
Email: winston_jaury@hotmail.com