Halal Biha-RUN 2014 Nuvolks x Indo MINI Club x 86ID // Photo Coverage
To forgive and to forget; to gather and to cherish, all united through a Halal-bihalal.
The Halal-bihalal custom has become one of the most look-forwarded opportunities during the Eid al-Fitr period. It is a time where community members and families would gather and celebrate the end of the Ramadan period together. On the hands of automotive communities, this year's Halal-bihalal took place as the Halal-biha-RUN morning gathering, arranged by Nuvolks (VW community), Indo MINI Club and 86ID communities.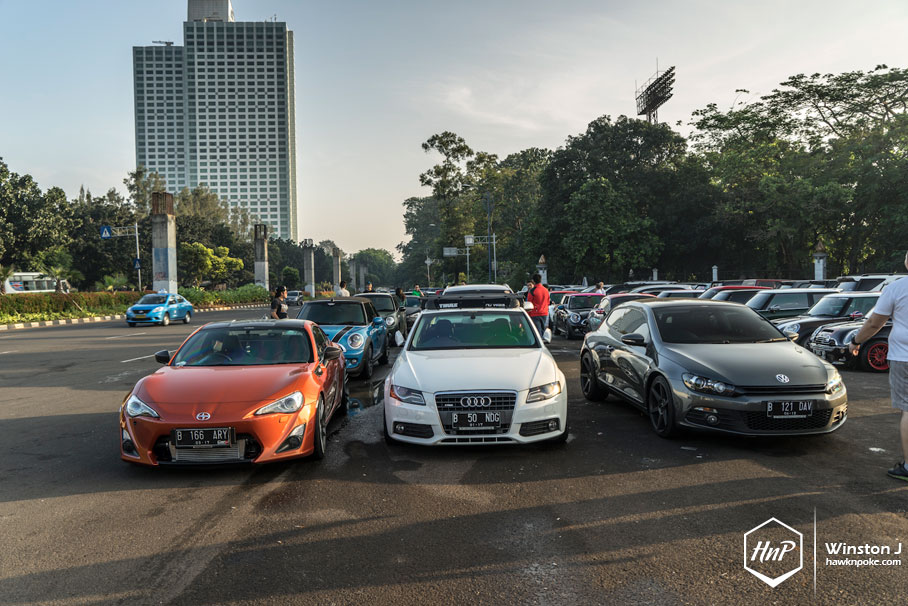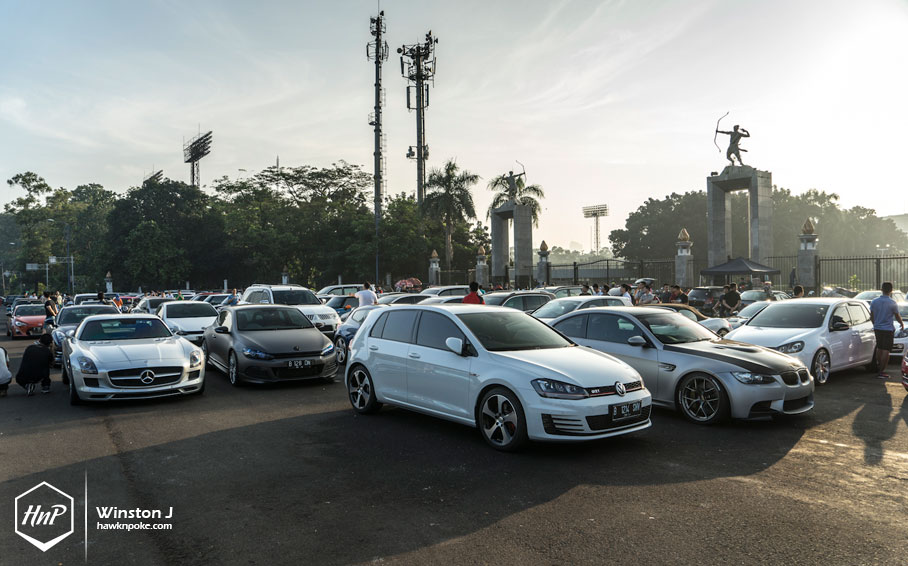 It was 6:30 AM during a Sunday morning (10 Aug 2014) and the Panahan area has already been crowded by more than 30 Volkswagen x MINI x GT86/BRZ cars. The plan that day was to have morning chit-chats at Panahan early in the morning, followed by a photo session and breakfast gathering at Sentul City later that noon.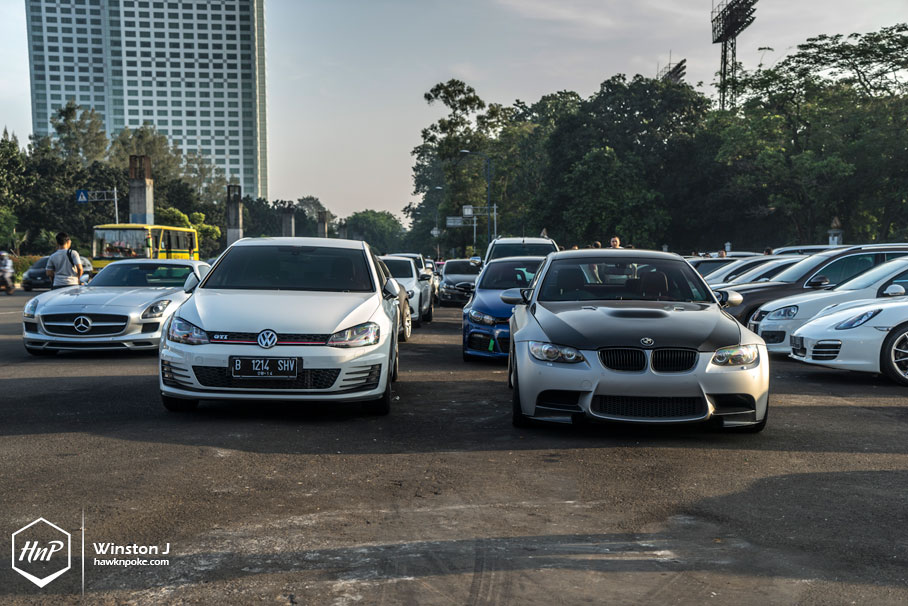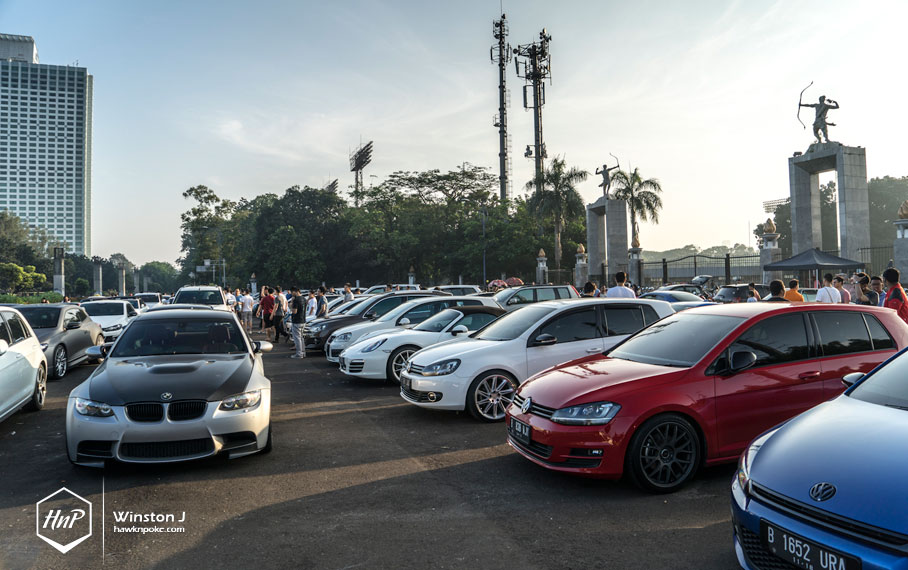 Despite being arranged by three carmake-oriented communities (VW, MINI, Toyo-Baru), some other friends driving other brands were also joining the meet. Among which were a couple of M3's, a Maserati, SLS, GT-R's and Porsche's.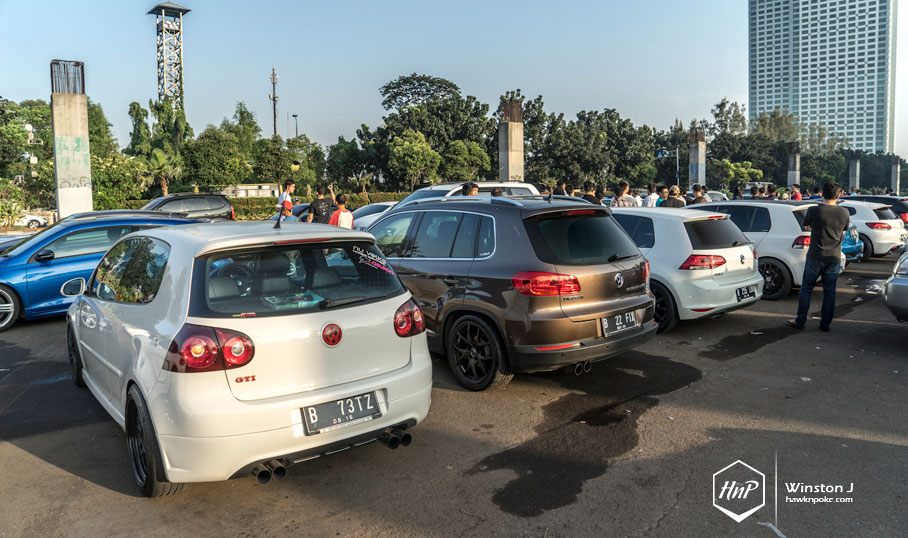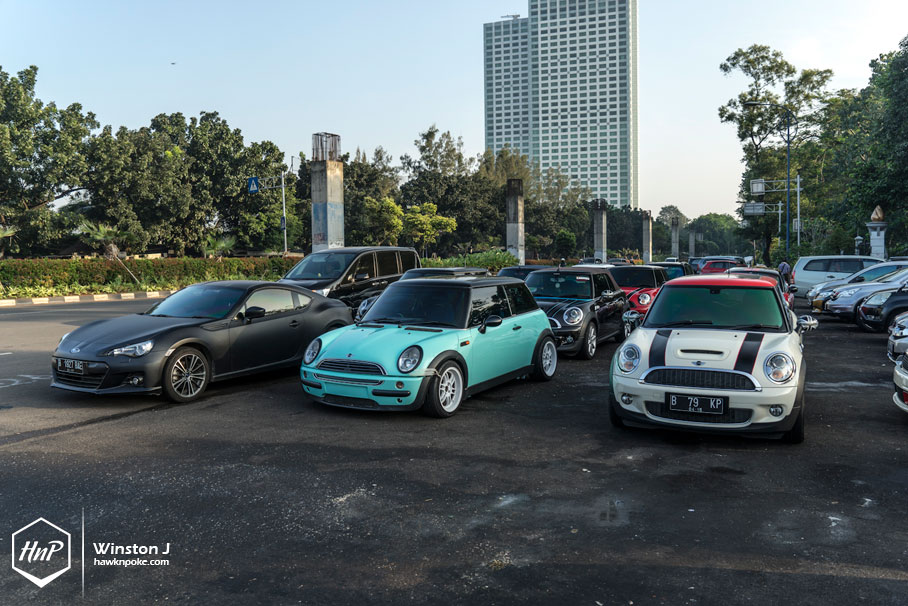 Spotted that day was Kenji's new project car he's been working on: the minty MINI. It's an upgrade to his minty Fiesta we featured last year.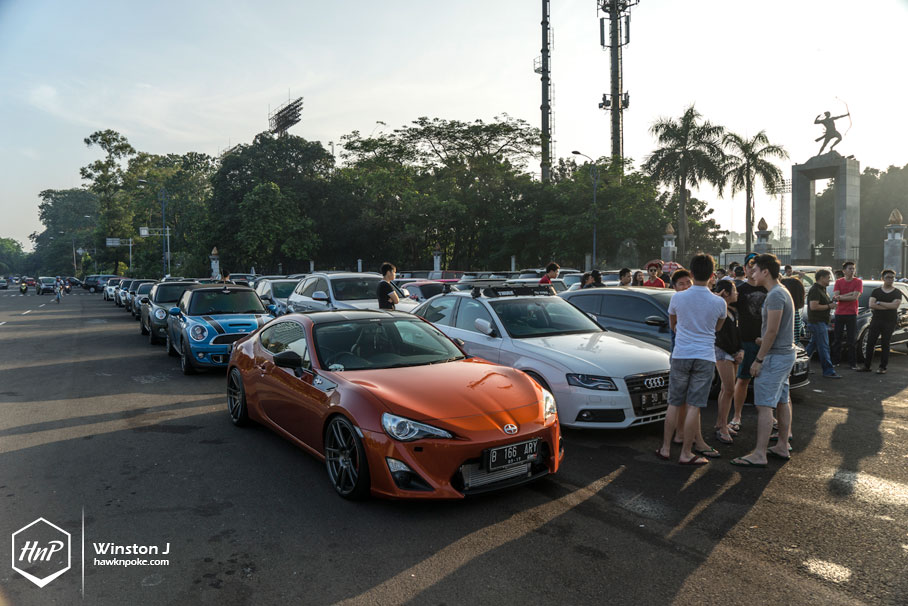 Lukman's GT86 was looking clean as always, you can check out his featured post at this link.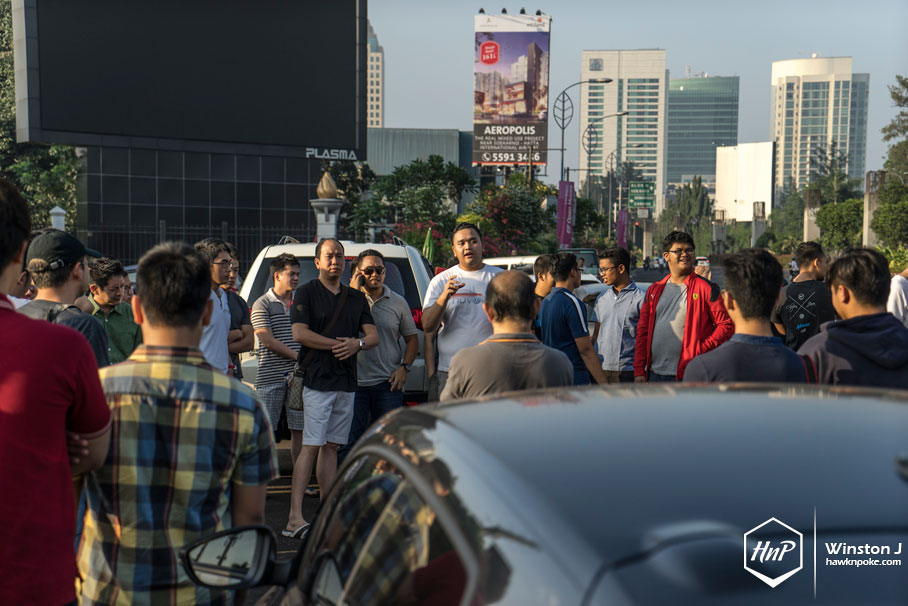 As the clock ticked, more and more participants were joining the Panahan meet-up. Around 50 cars gathered that morning to enjoy the cruise from Panahan to Sentul City. And of course, a compulsory cruise-guidelines briefing was conducted by Jetro from Nuvolks as safety precautions.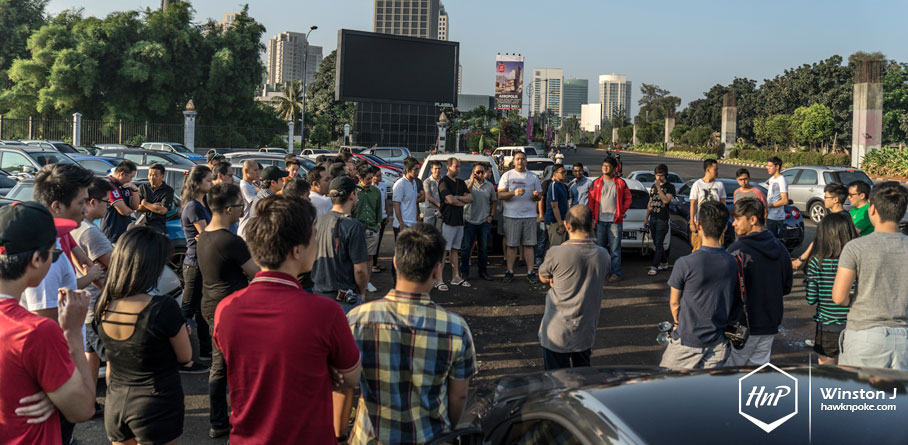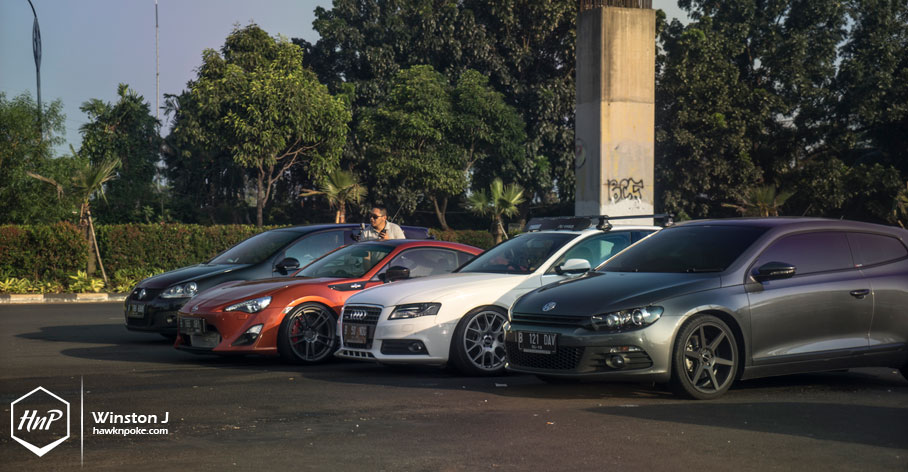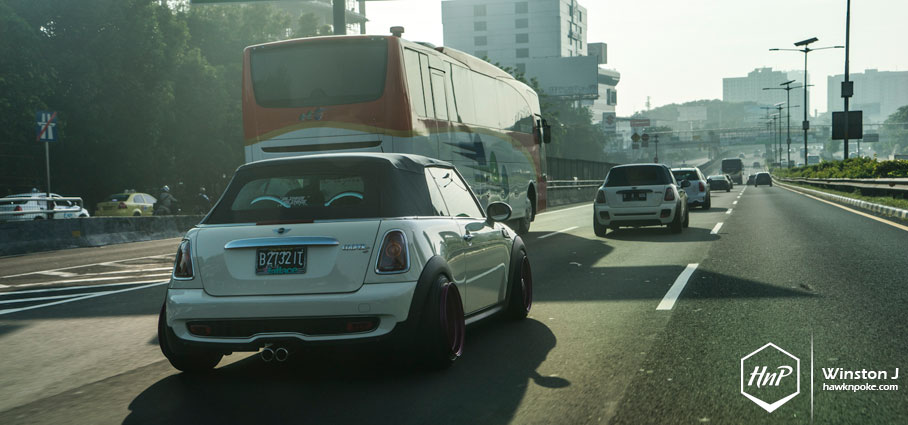 Among the three communities, Indo MINI club's cars were definitely the quirkiest and most unique. Prime example being this tires-on-barrel setup found on the convertible British icon.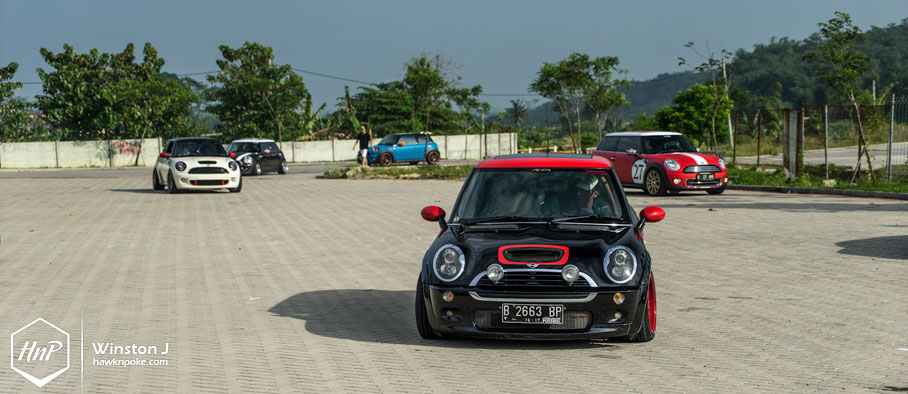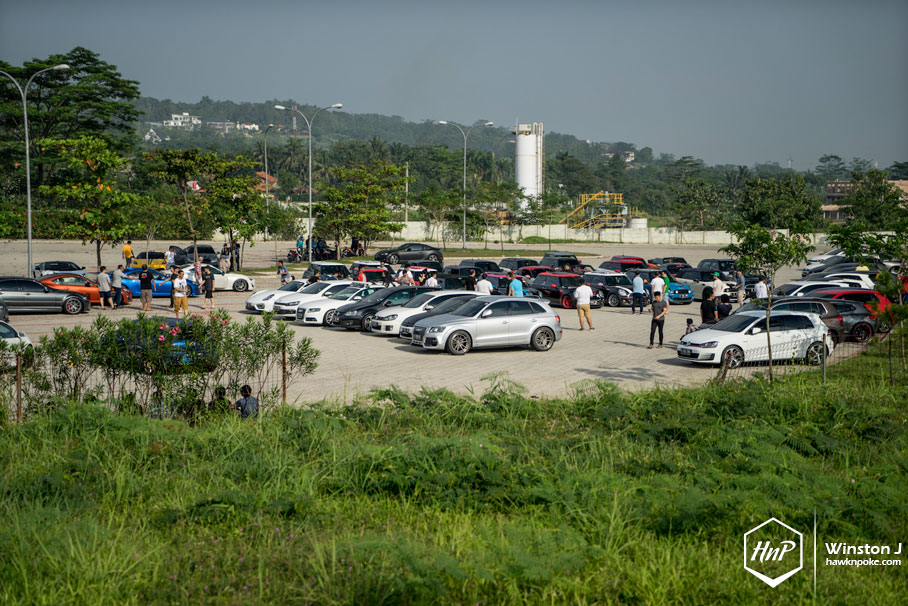 The photo session was immediately conducted once participants started arriving at the Jungle Land Sentul City parking area. Enjoy these great captures by Winston!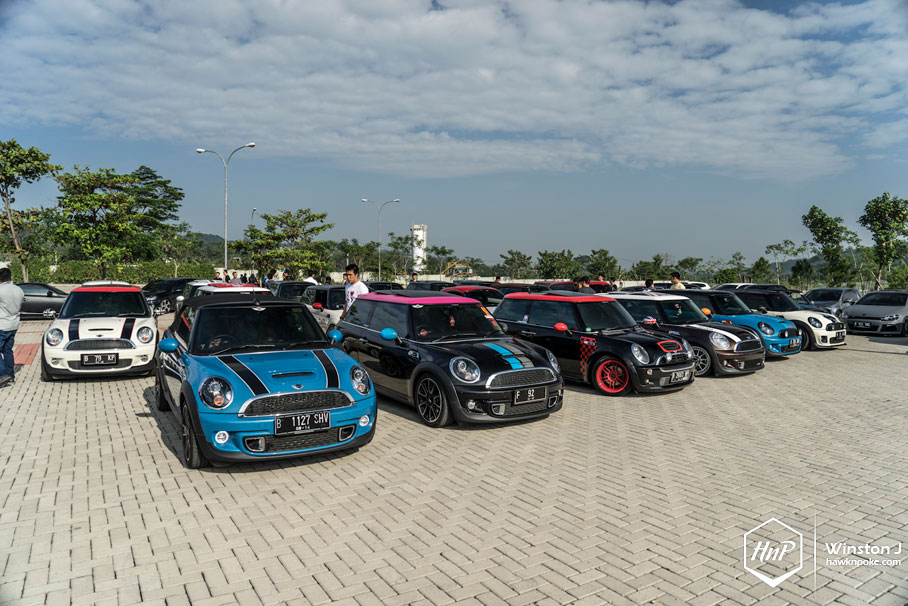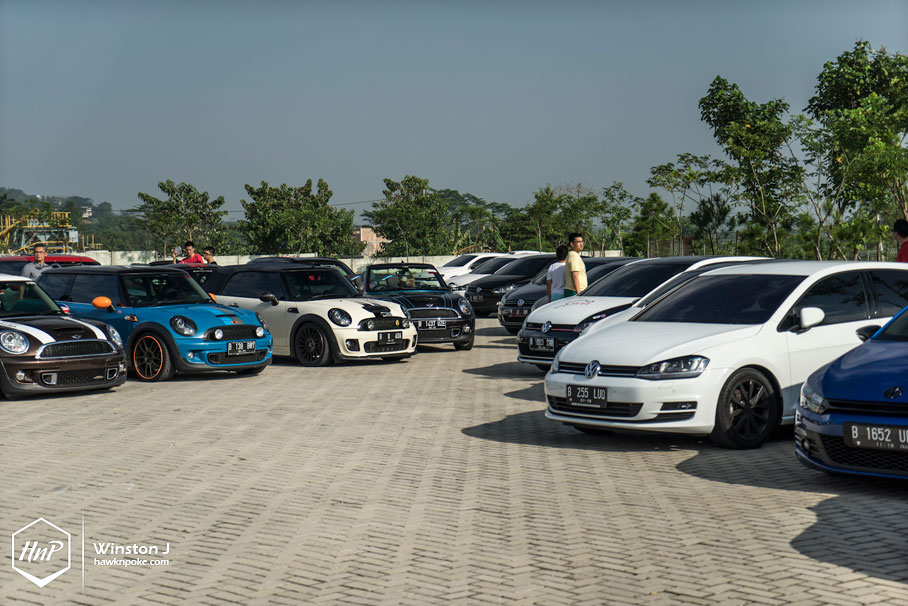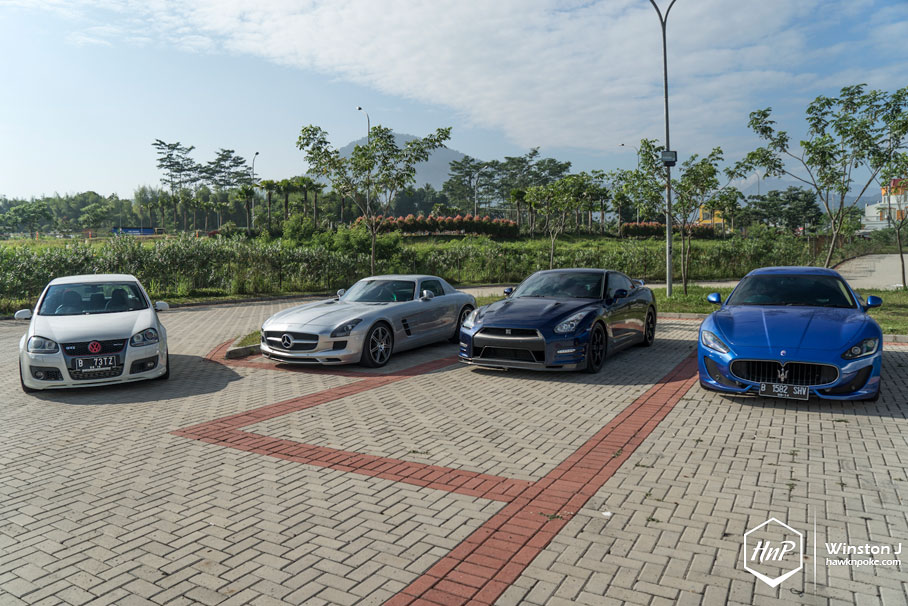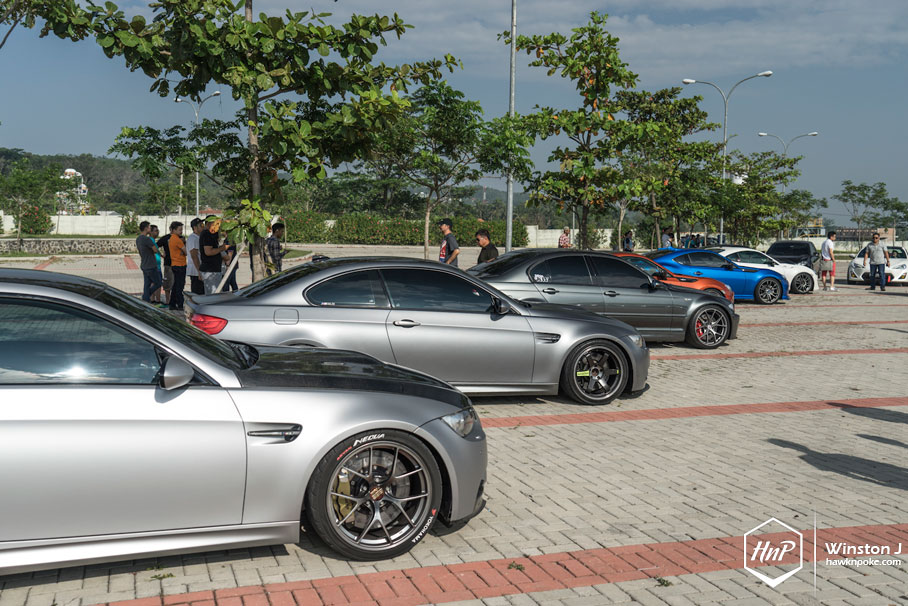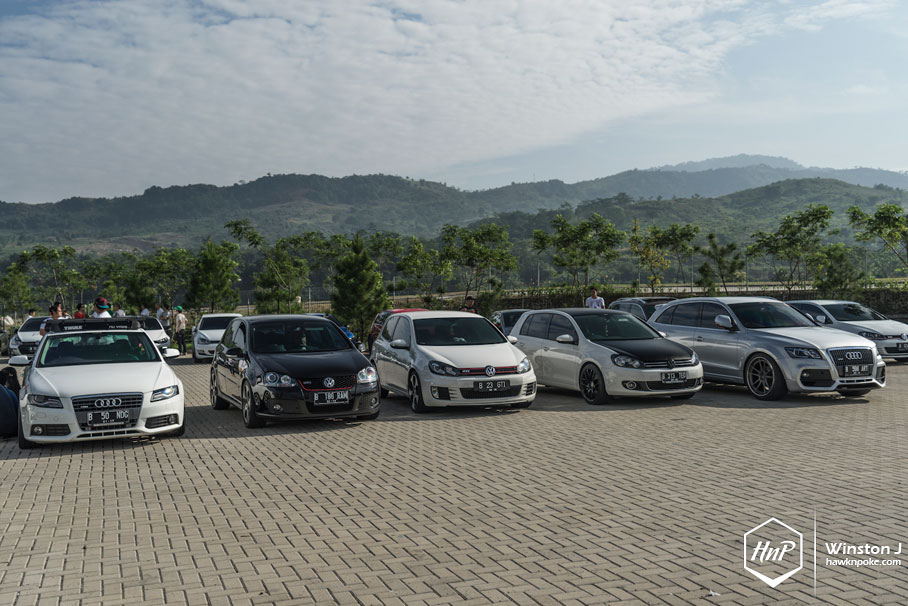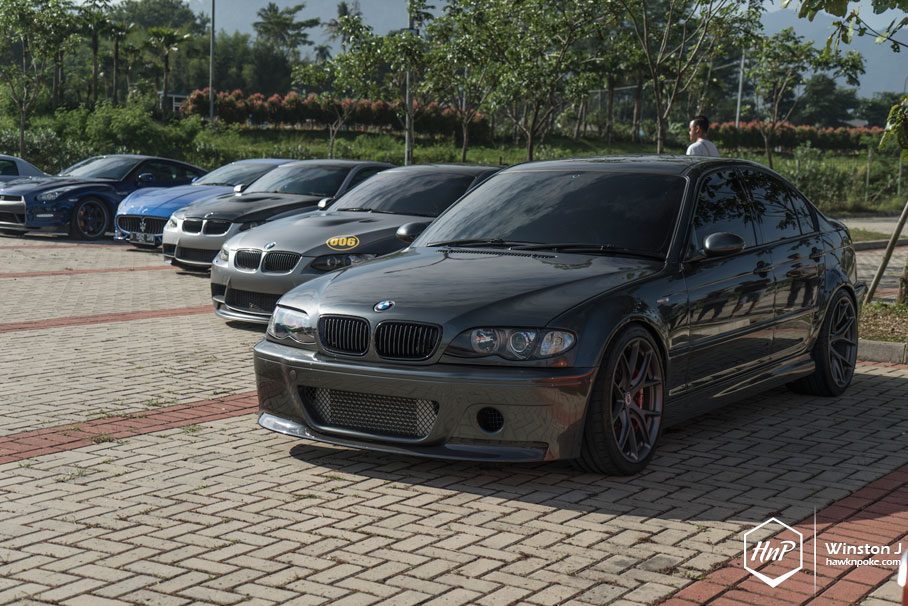 Iwan's freshly painted E46 was quite the head turner that day despite its monochromatic looks. Thanks to the aggressively loud Kreissieg exhaust setup and M3 engine swap.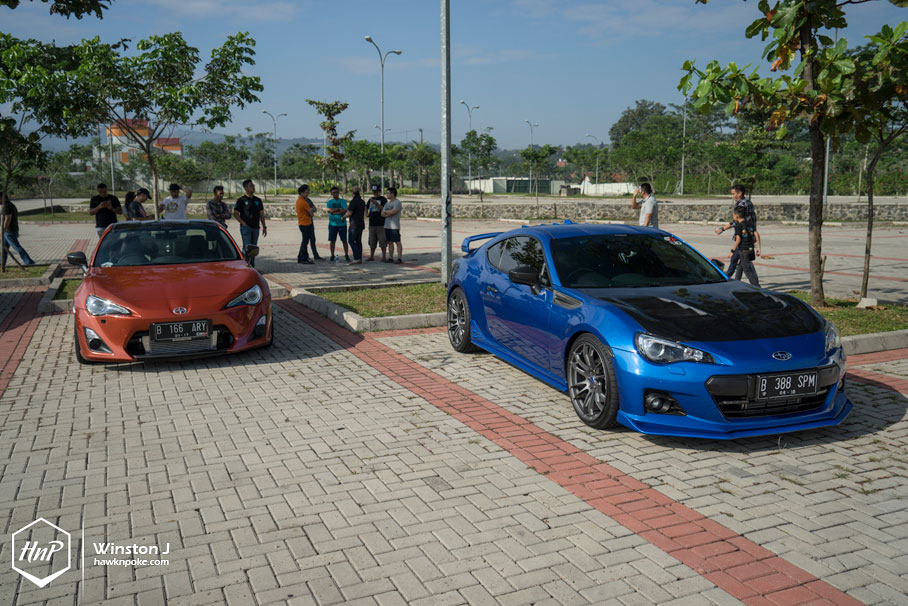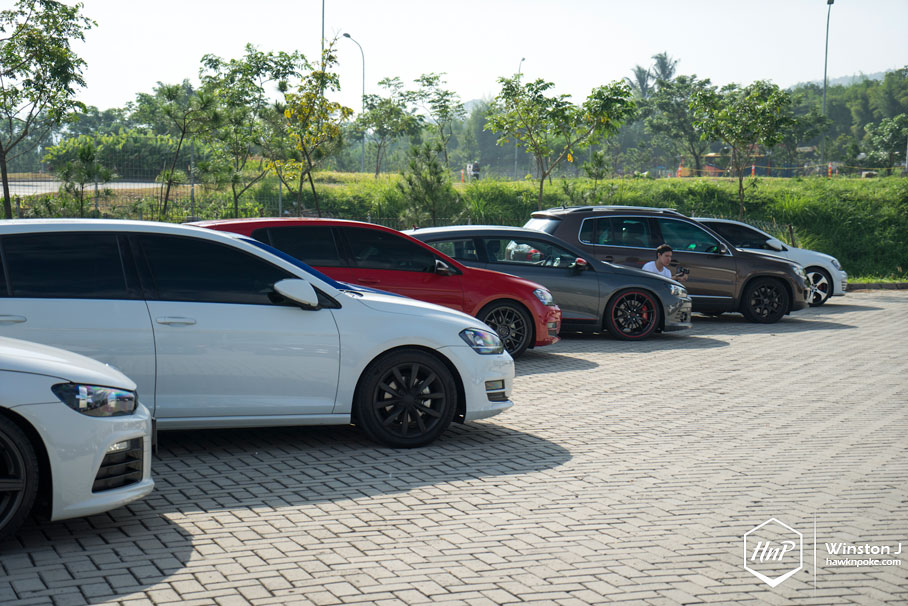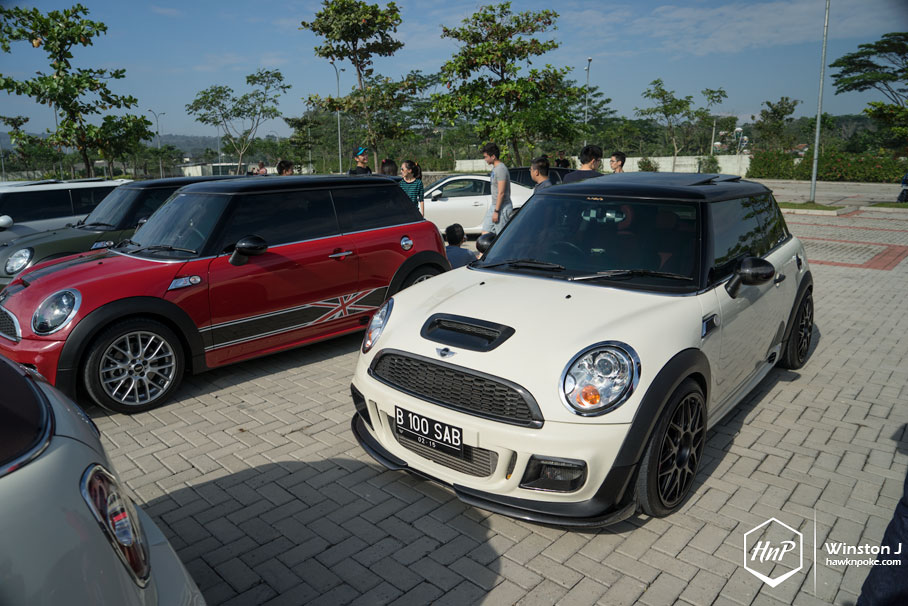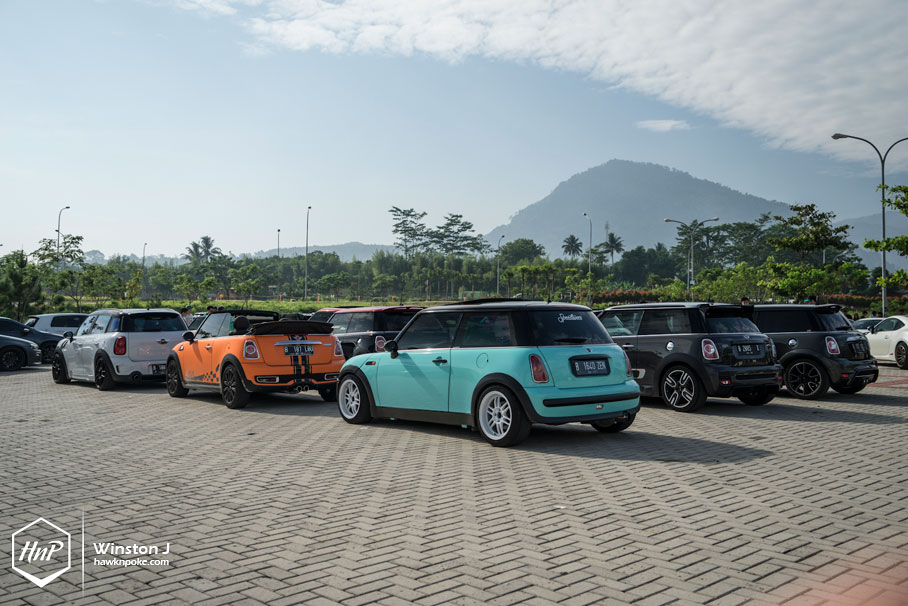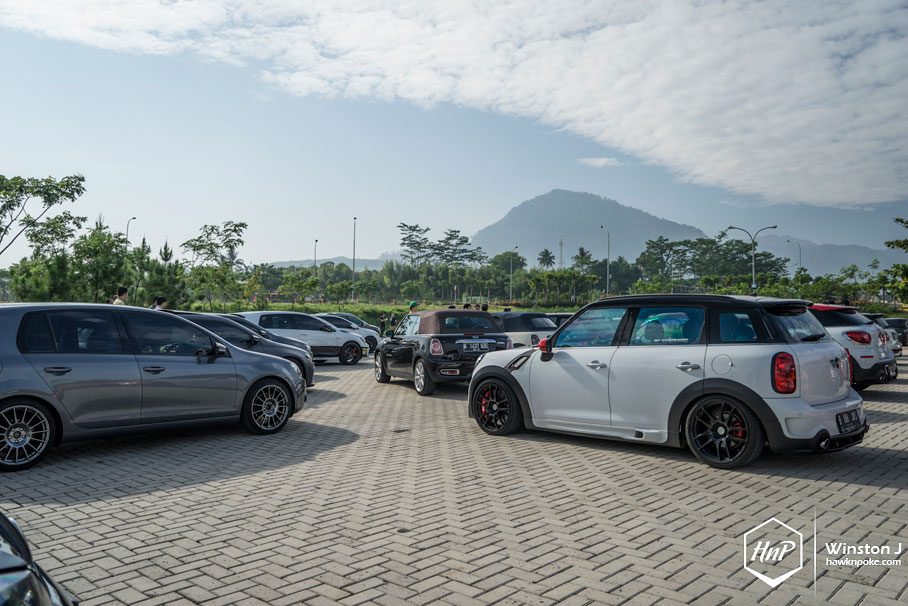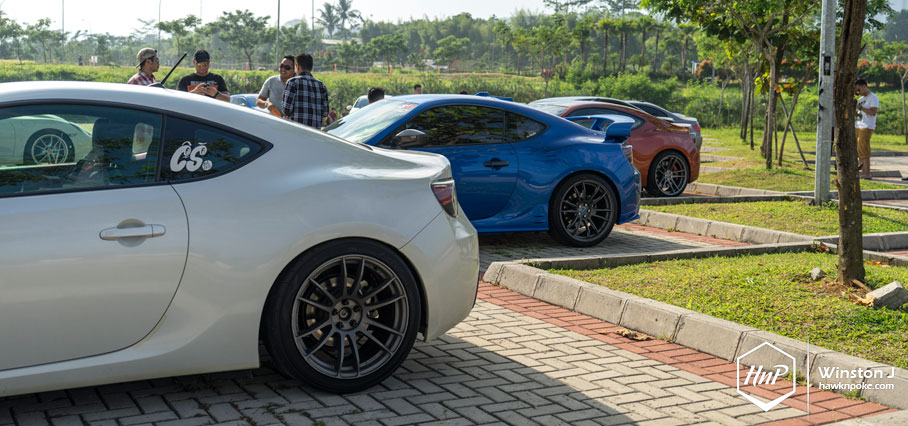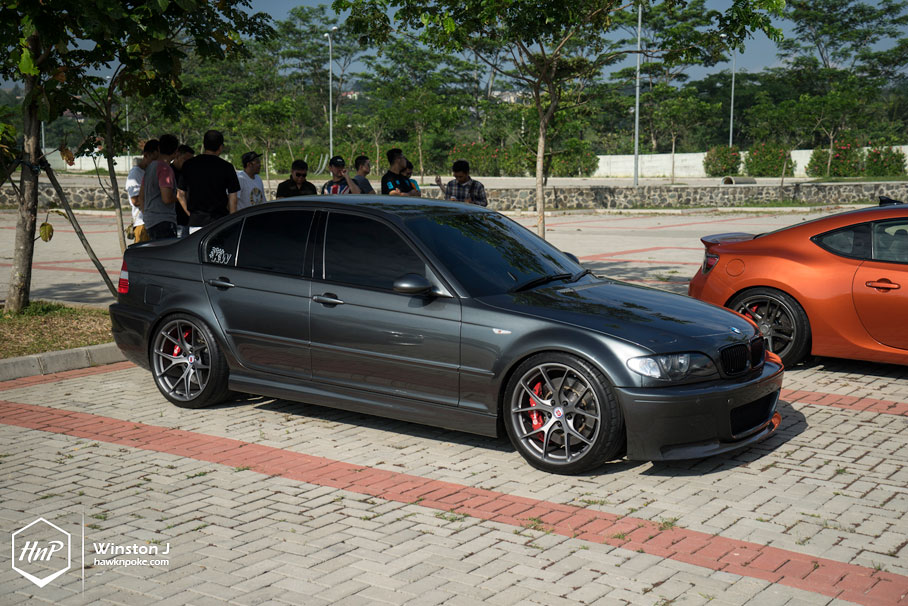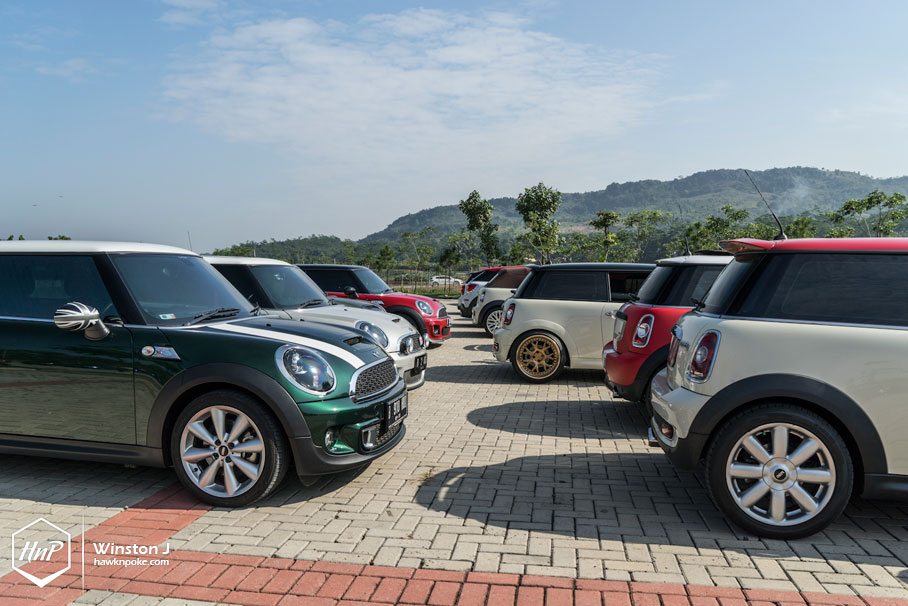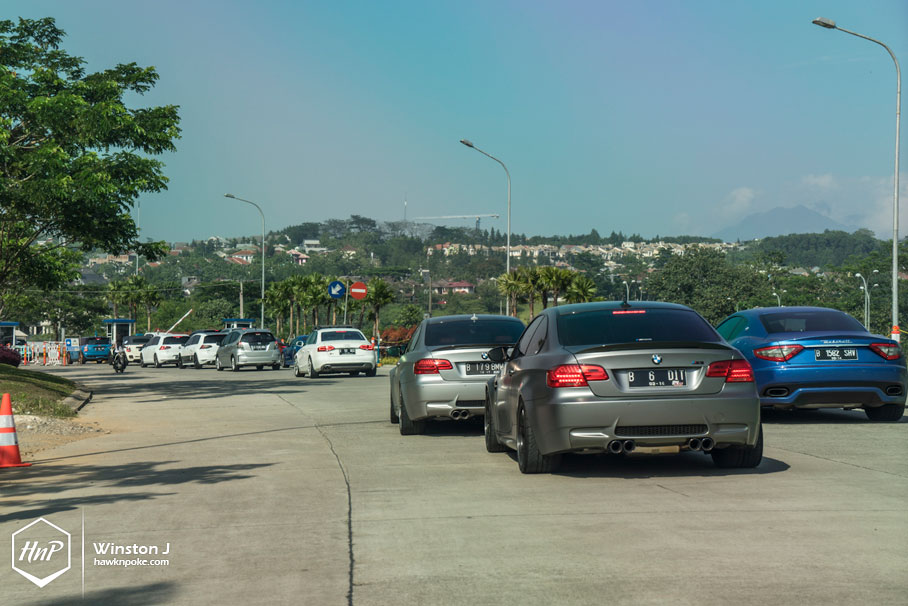 As the noon was approaching, the parking area started to turn into an open BBQ area for our skins. Can't stand the heat! Therefore, all members started continuing their journeys toward their own breakfast places.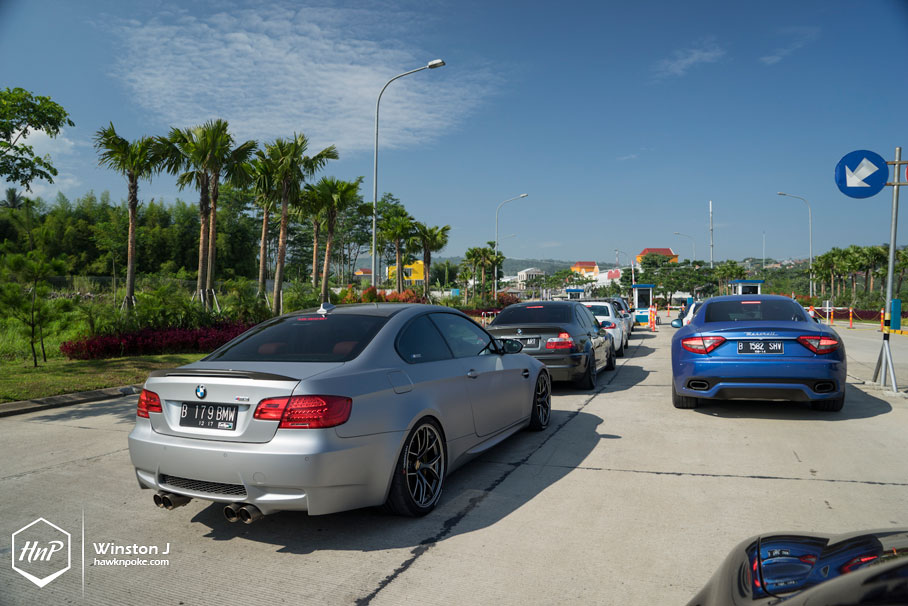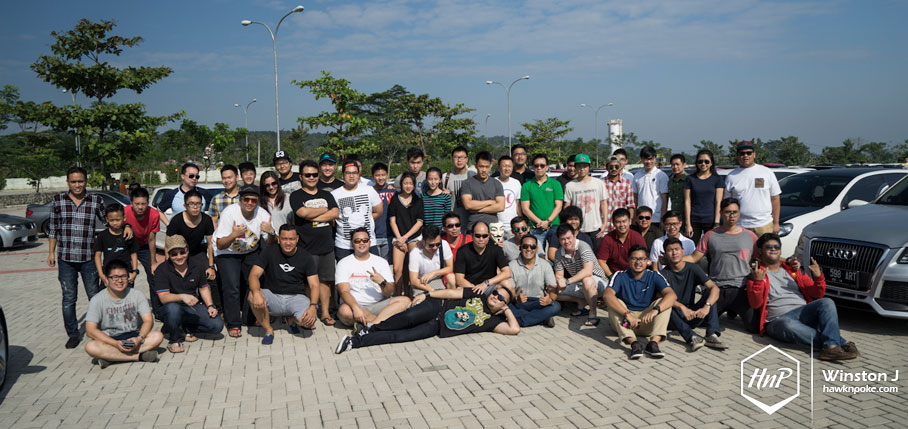 Contact us through hawknpoke@gmail.com if you'd like your communities to be featured!
Additional Infos
Photography by:
Winston J
Mobile: +6281932092426
Email: winston_jaury@hotmail.com