Sophistication Evolved // Iwan's 3 Series E90 on ATS Wheels
They say a lot of enthusiasts do evolve. The cars they picked. The parts they installed. The decisions they made. Is it true? Well, as a kid I used to love cars. All cars, but especially bright-red two-door cars. Red Ferrari's, red 90s Mercedes SL, red convertible Miata's, I used to collect their diecasts. But if you ask me now, will I get a bright-red headturner? Surprisingly, no, and there're a whole lot of reasons why. One of which being the fact that I've grown more appreciative towards driving pleasures than the 'look-at-me' factors. I'd pick a black Ferrari over reds any day.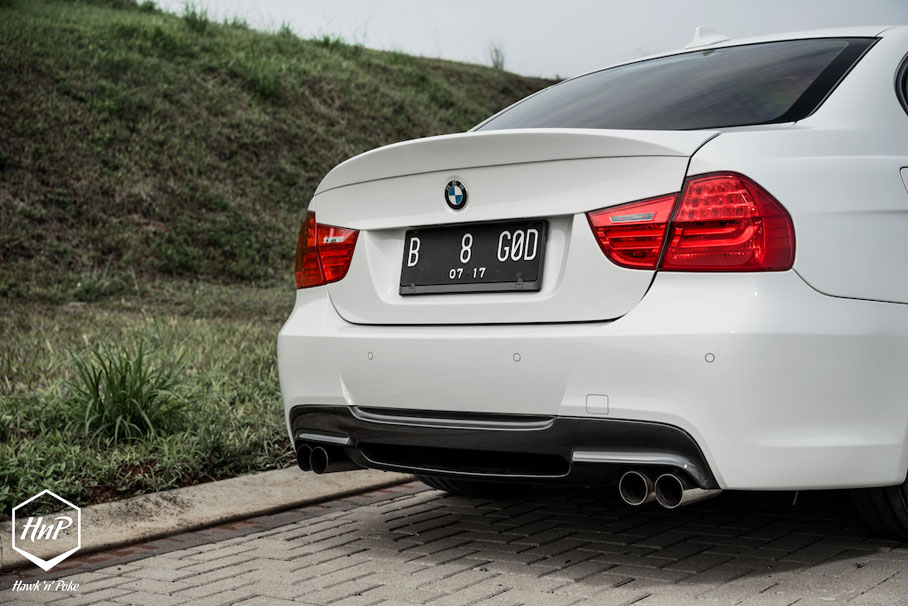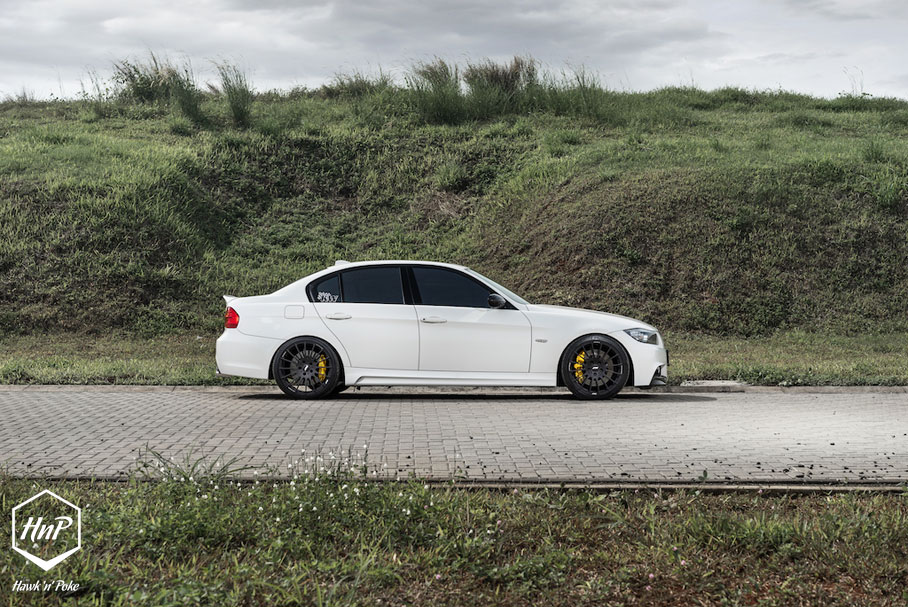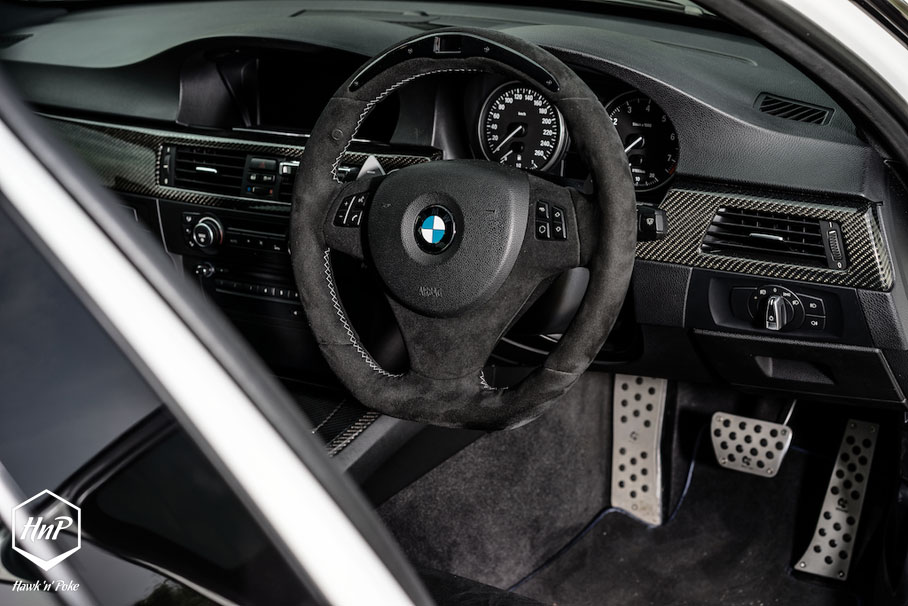 Trends change and so do people's tastes. I used to love under-car neons. I used to love tribal body graphics, and I'm pretty sure a lot of you did too; thanks to all those Need for Speed games and Fast Furious movies in the 1990s. But these days? Please, save those neons for the aquariums. See, people's preferences change and so does the trend. These days people are all over clean and nicely lowered rides, but fast forward to 10 years from now, we might look at these trends to be rather questionable yet again. Sometimes I do wonder what people would think of all those widebody LB phenomenons ten years from now. Are they too much?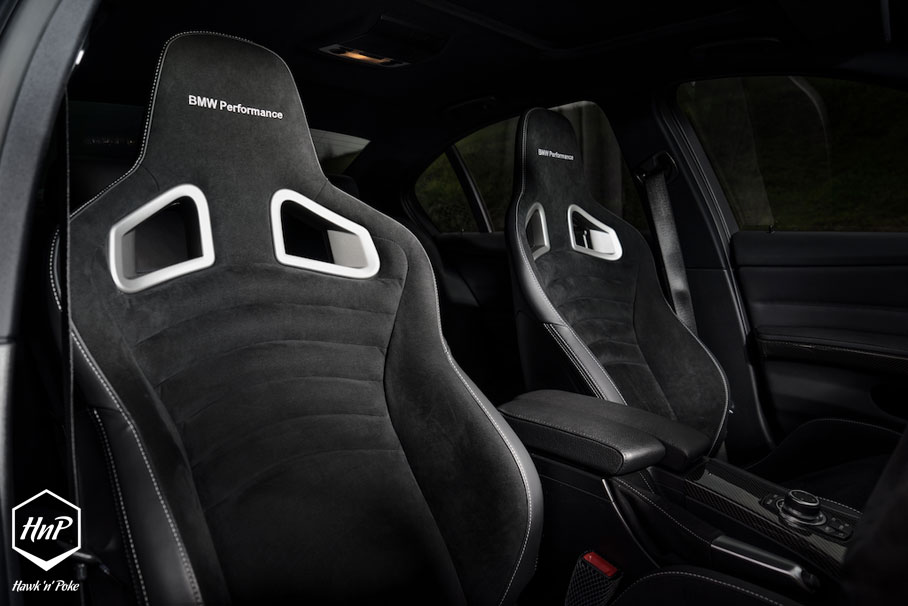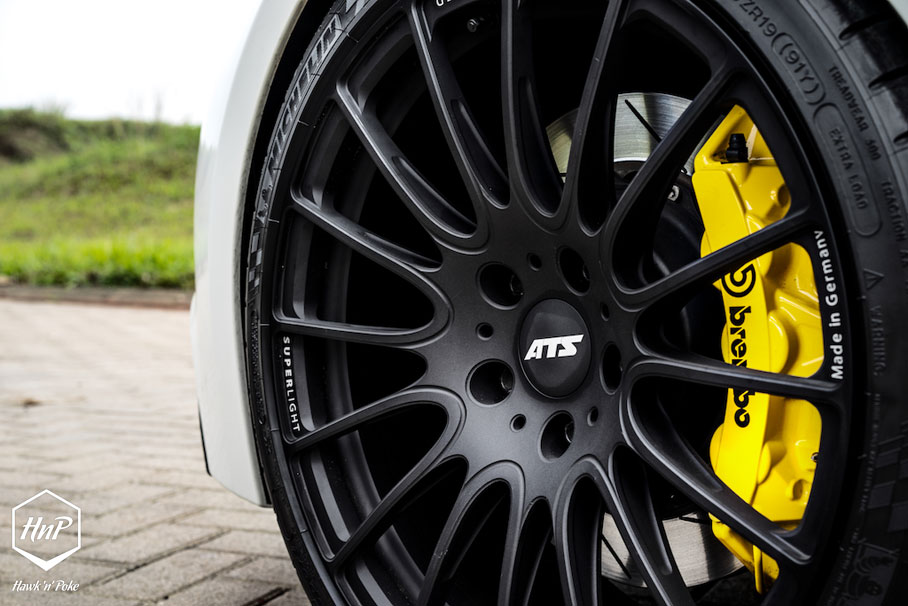 I'd say by by the time we hit our 20s, we should all be pretty much matured and up-to-date with the types of parts we should install onto our cars. I could forgive those in their teenage years installing replica wheels and wannabe carbon wraps onto their cars. Perhaps they're new to the community and simply want to show-off more than they can afford. But once you've hit your 20s and beyond, I'd suggest you to install real car parts and real quality products. Which brings us to Iwan's case, whose E90 has been so sophisticatedly evolved that it become the proper machine we're featuring today.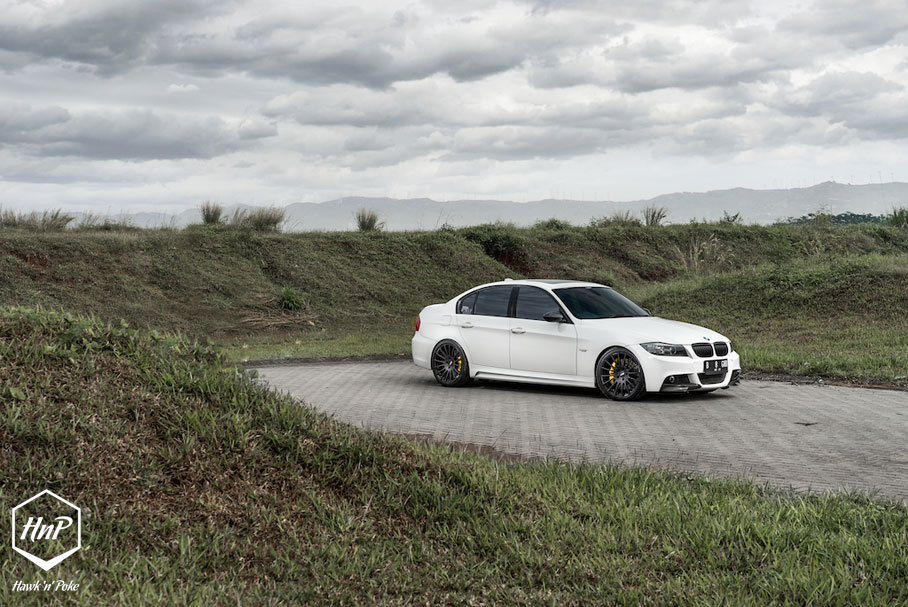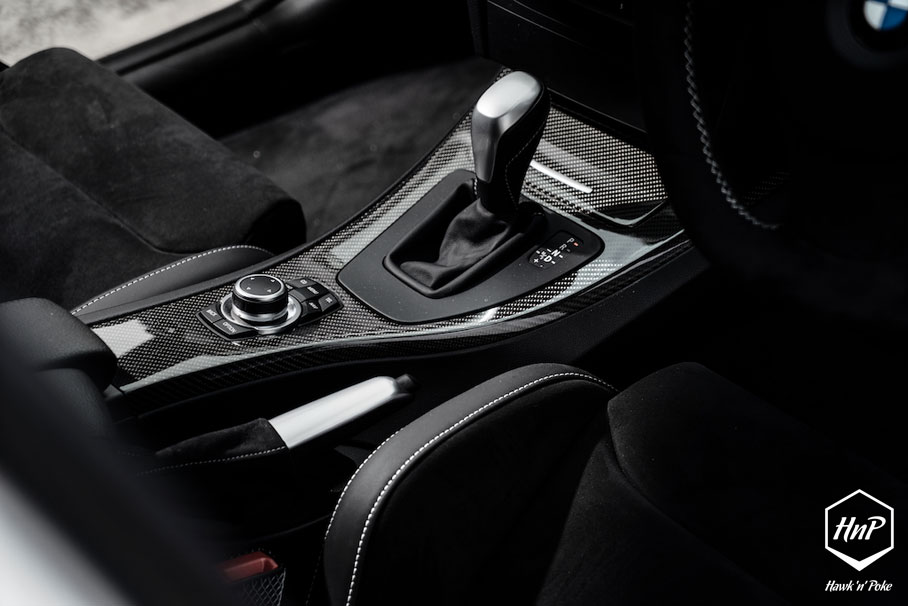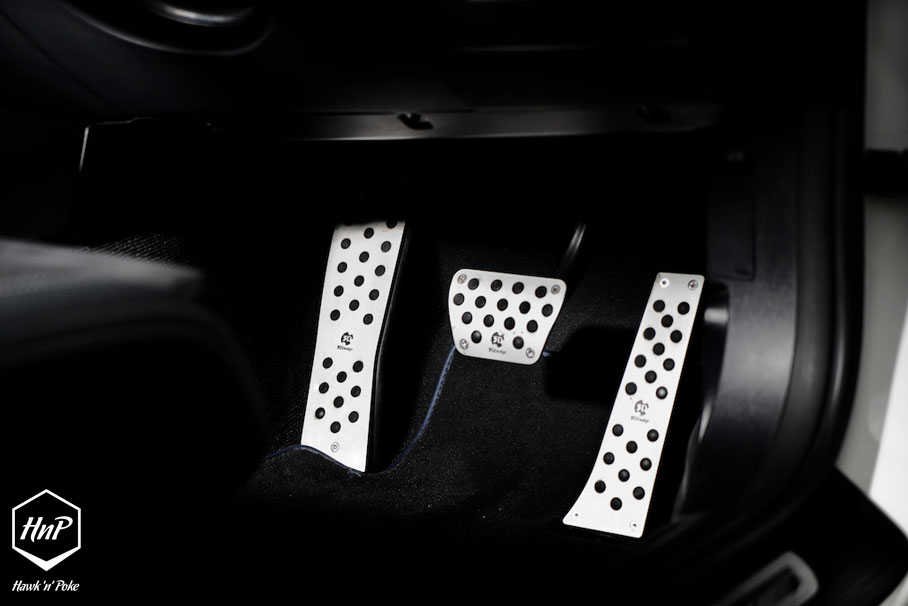 BMW Performance parts with a lot of personal touches. We've seen Iwan's blue E90 before and no, this is not the same car. Trading in an E90 for another E90? Yes you heard that right. Sporty traits and comfortable daily functionalities made the E90 become one of Iwan's favorite BMW models. With younger production year, nicer black interior, functional iDrive with navigation, this white gem became Iwan's new daily method of transportation.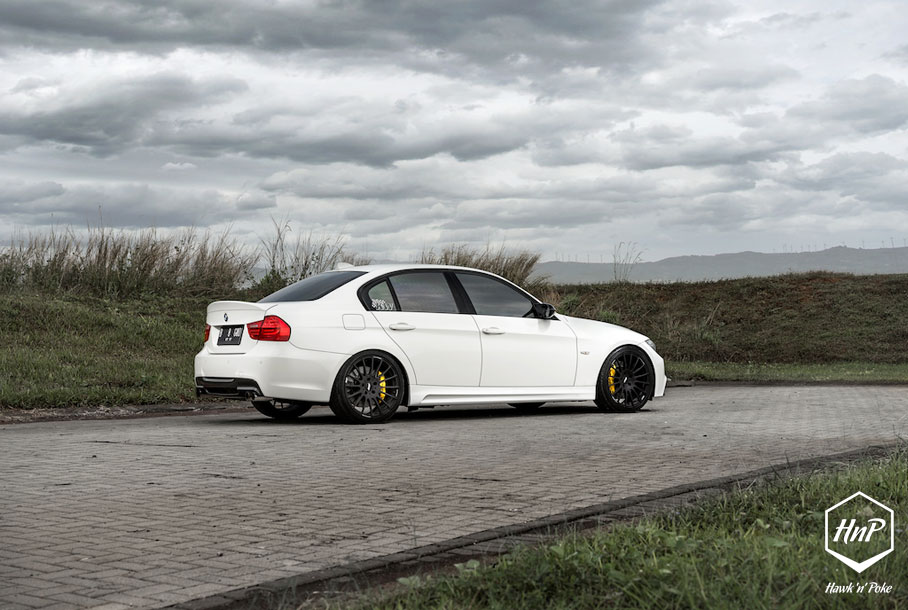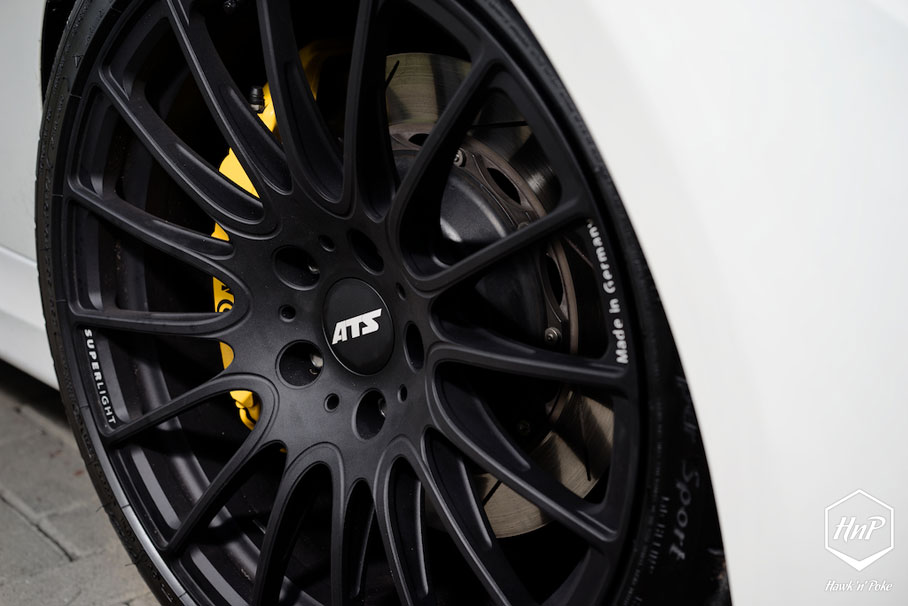 Having plenty of wheels installed onto the car throughout his ownership, this time Iwan decided to showcase the ATS forged wheels for the photoshoot. With his workshop (Absolute Rich Tuning) being recently chosen as the distributor for these wheels, Iwan can't help but to appreciate the real qualities they offered. Extra light and superstrong, these are the German's finest attempt in producing exquisite monoblock jewels for performance machines.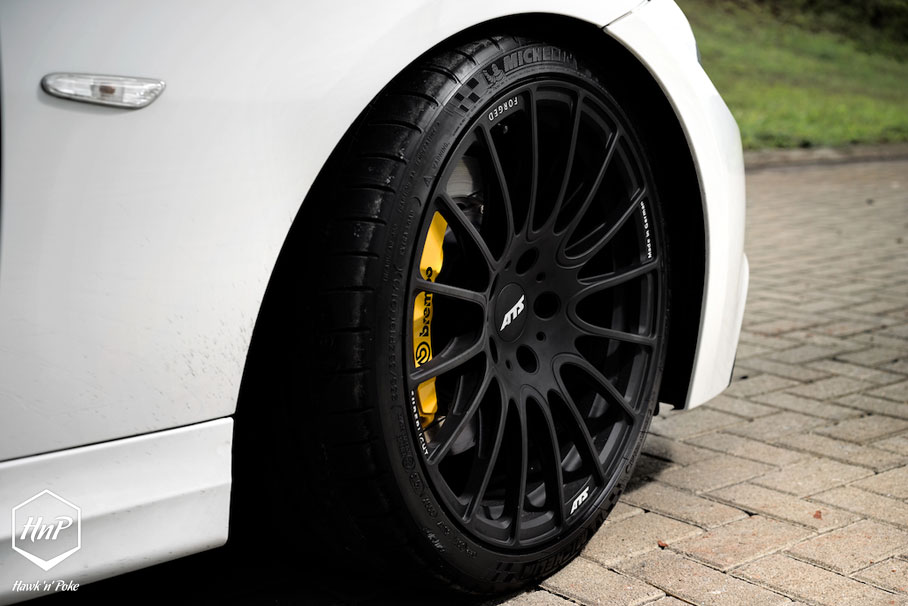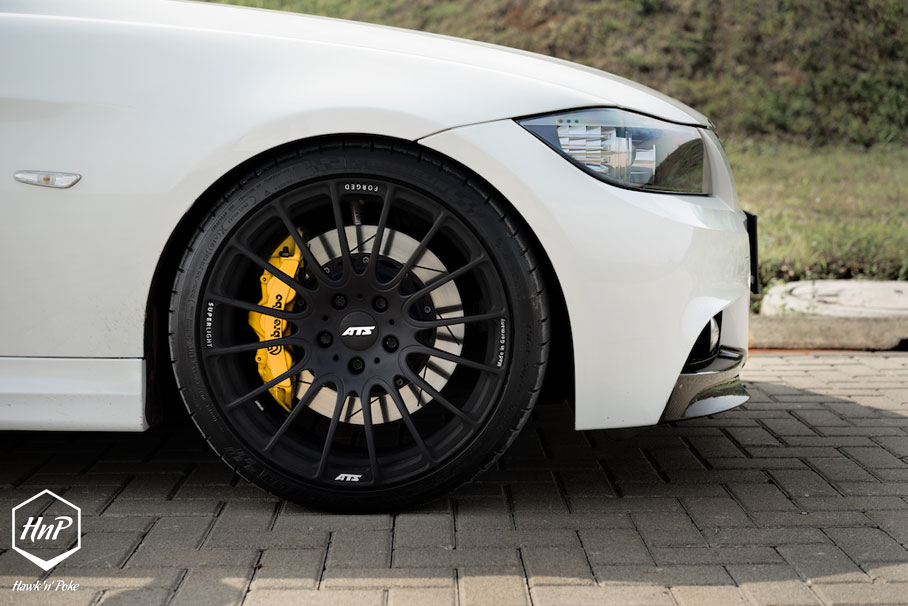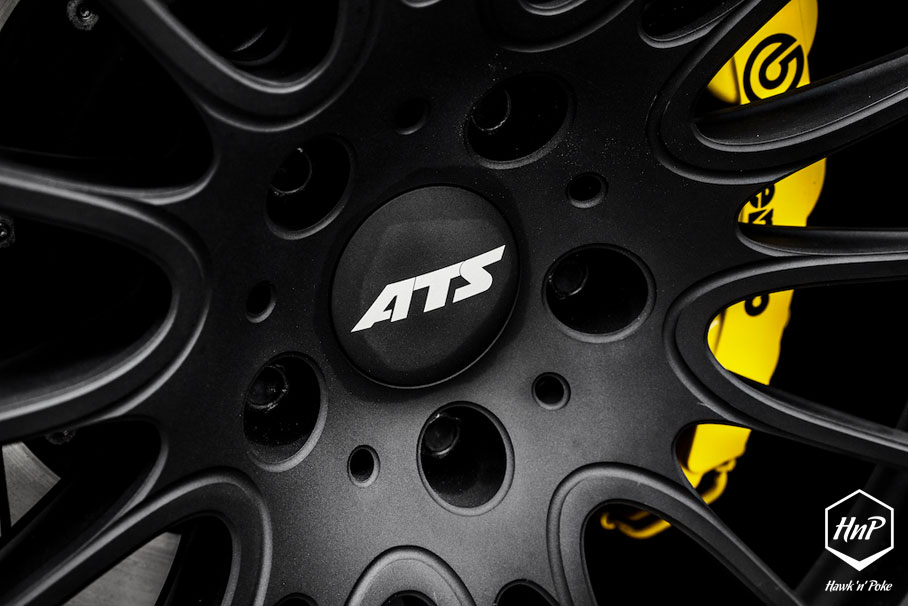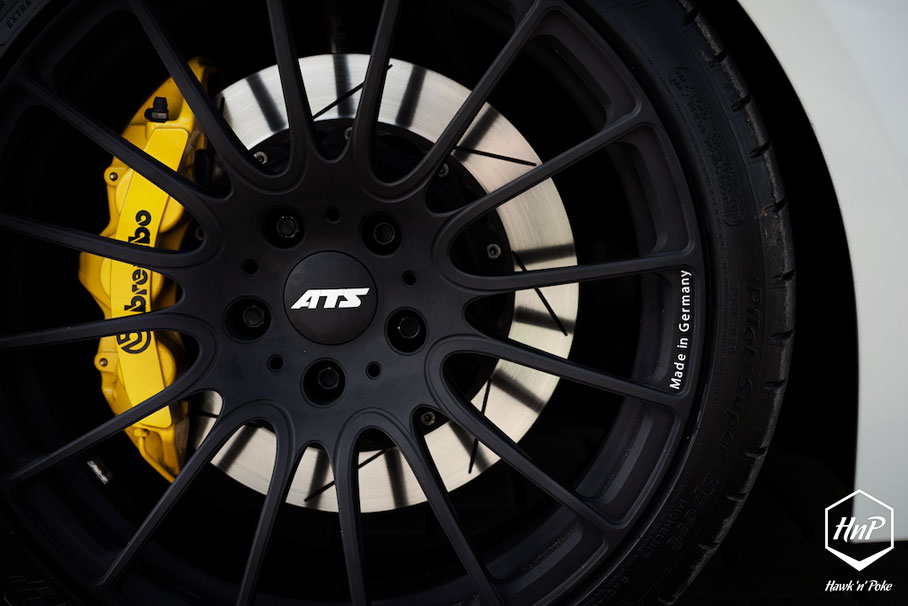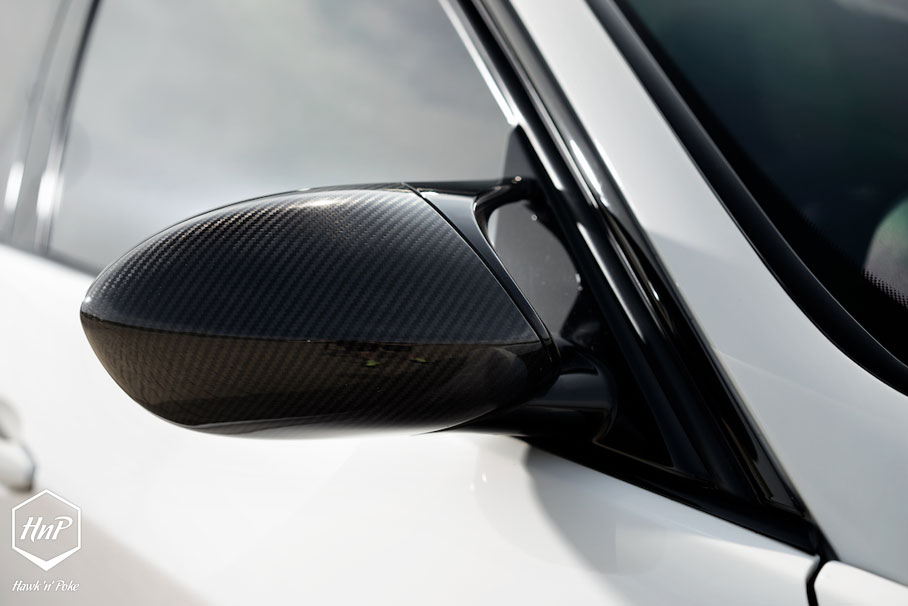 What is next? Peeking inside Iwan's to-do list, one of the upcoming installs are the BMW Performance door sills, neat little touches for the interior. Then it's done, he said. Well, considering the major works he's currently working on his other project car (an E46 M3 sedan), I'd say this E90 is pretty much awesome the way it is and I can't wait for the M3 project to be revealed at HnP.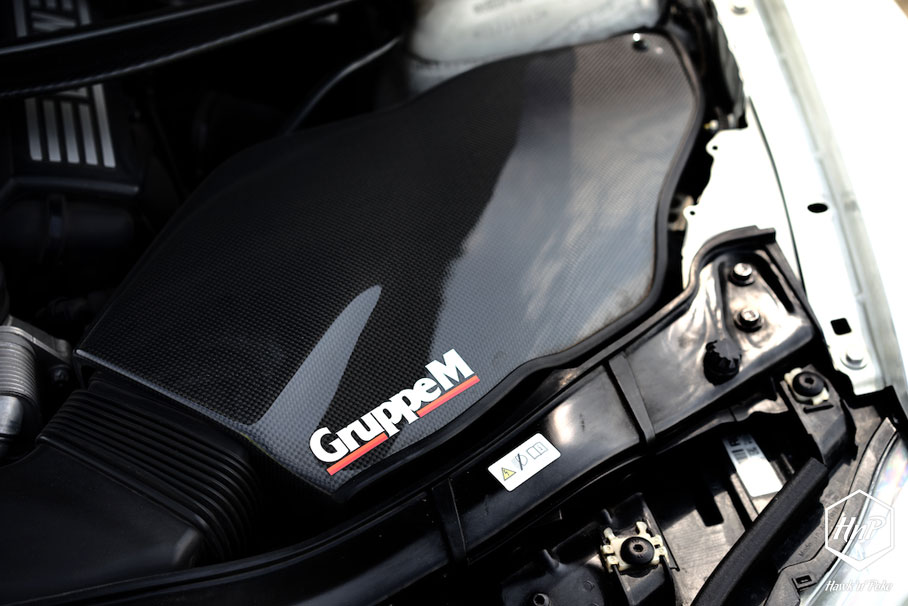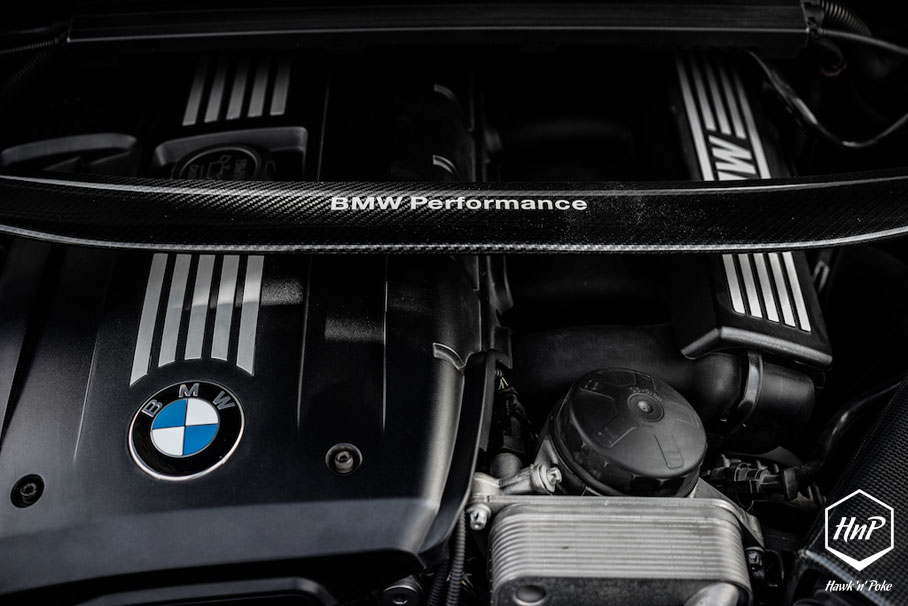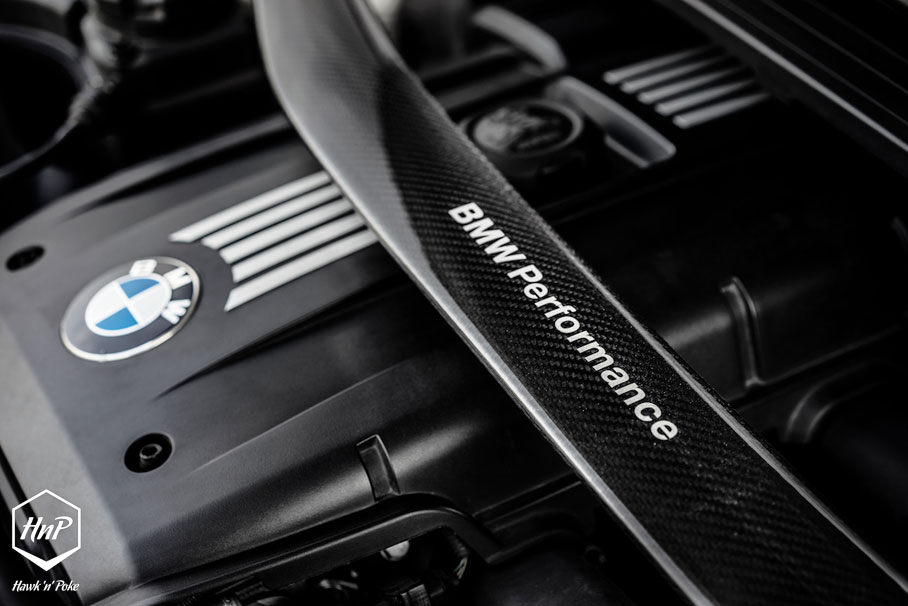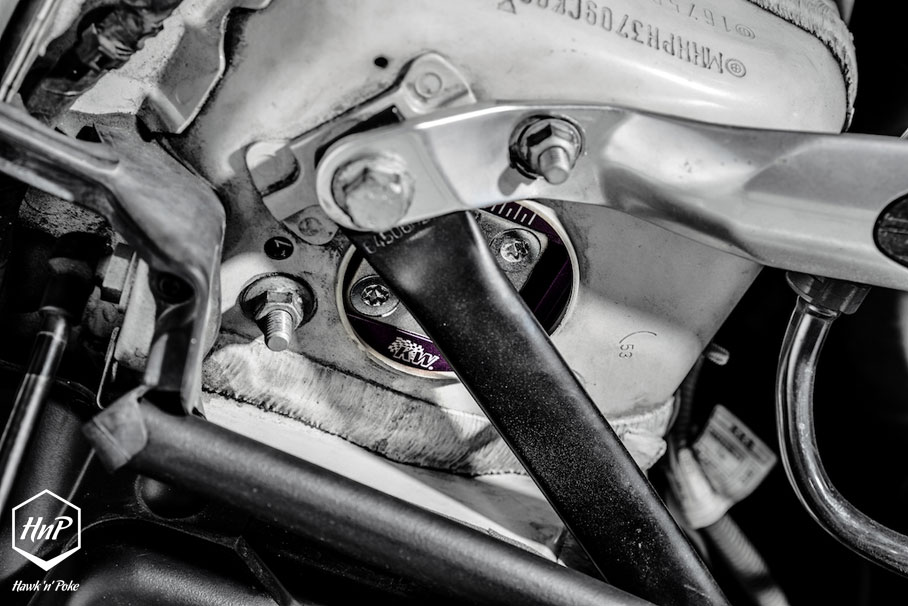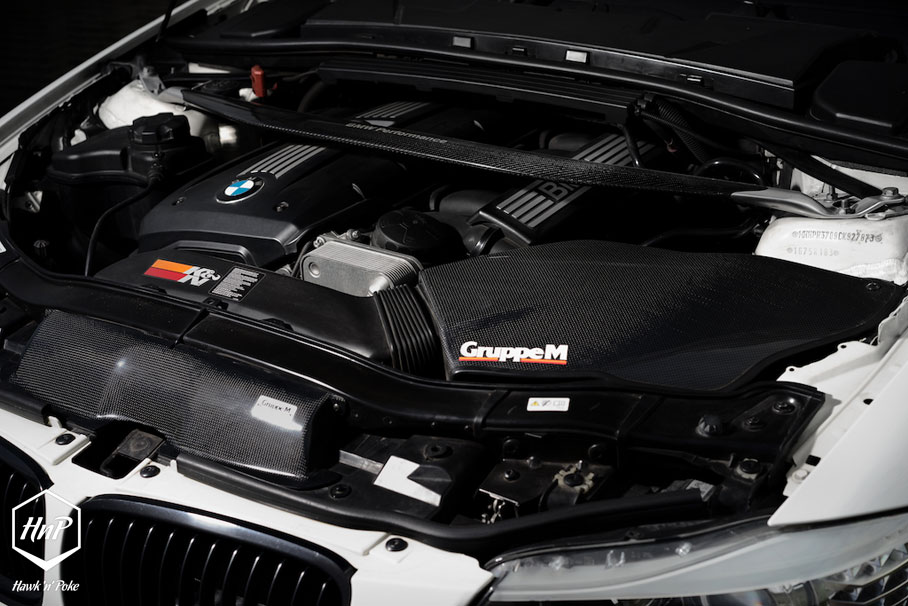 Modification Specs
WHEELS ETC
KW Coilover Variant 3+ with Clubsport Top Mounts (adjustable camber)
ATS Superlight 19″x8.5/9.5 ET35
Michelin Pilot Super Sport 235/35/19 265/30/19
Brembo Gran Turismo 355mm 6 piston front & 345mm 4 piston rear
Rogue Engineering Rear Toe Arm Set
Rogue Engineering Rear Camber Arm Set
EXTERIOR
BMW Performance black kidney grill
BMW Performance carbon fiber splitters
BMW Performance Sideskirts
M3 mirrors with BMW Performance carbon fiber covers
3D Design rear spoiler
3D Design carbon fiber diffuser for quad exhaust
ENGINE ETC
Gruppe M RAM Intake
N52B30 intake manifold
BMW Performance CF Strut Brace
IPE exhaust manifold
Eisenmann Race Exhaust full system with quad tips
INTERIOR
BMW Performance Seats
BMW Performance Steering Wheel with Race Display Version 2 & M3 Paddleshifters
BMW Performance Shift Knob + Boot & Handbrake
BMW Performance carbon fiber interior trim
3D Design pedal set & footrest
Recommended Oil
TOP 1 Synthetic Oil
Additional Infos
Photography by:
Charles J
Mobile: +6287886807762
Email: jhons.charles@gmail.com
Winston J
Mobile: +6281932092426
Email: winston_jaury@hotmail.com