Grassroots and Up // Angga's Swift on Volk Racing
Doing it right the first time. Inside my previous article, I've talked about how most people have gone through some drastic changes in their modification styles and preferences. Starting bottom up from the grassroots into maturity, we've all had our pitfalls and wrong decisions being made throughout our journey. But some people had simply done it right the first time. Angga is one of them, with this Swift being his first car and himself determined to do things right ever since the beginning.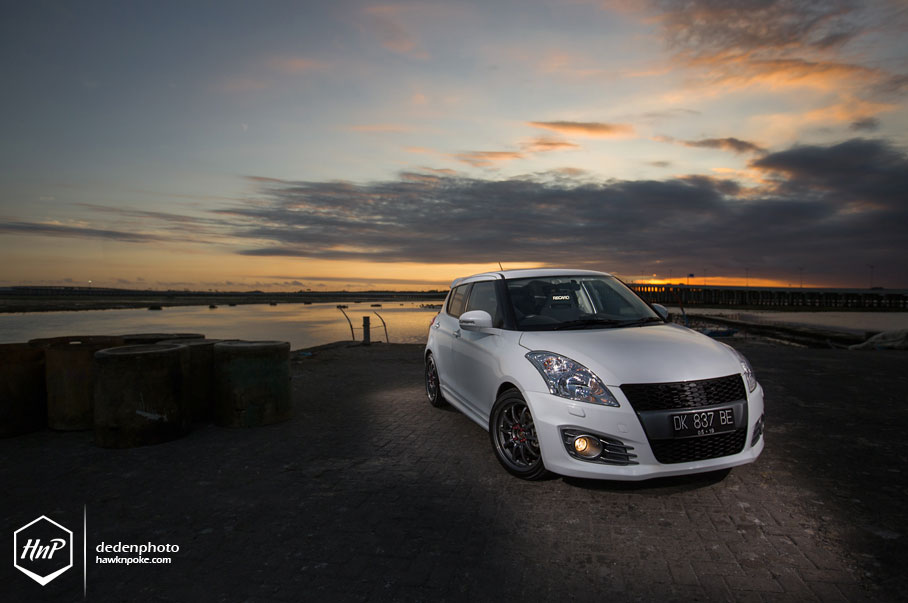 More often than not, I find the most proper and clean builds in Indonesia inside its largest cities: Jakarta, Surabaya, Bandung, Medan, Palembang etc. But every once in while I do come across some pretty respectable builds from other cities, such as Angga's Swift from Bali. With his cleverly chosen all-time-favorite CE28N and very sporty Recaro seats, I'd say he's off to a very good start with his build.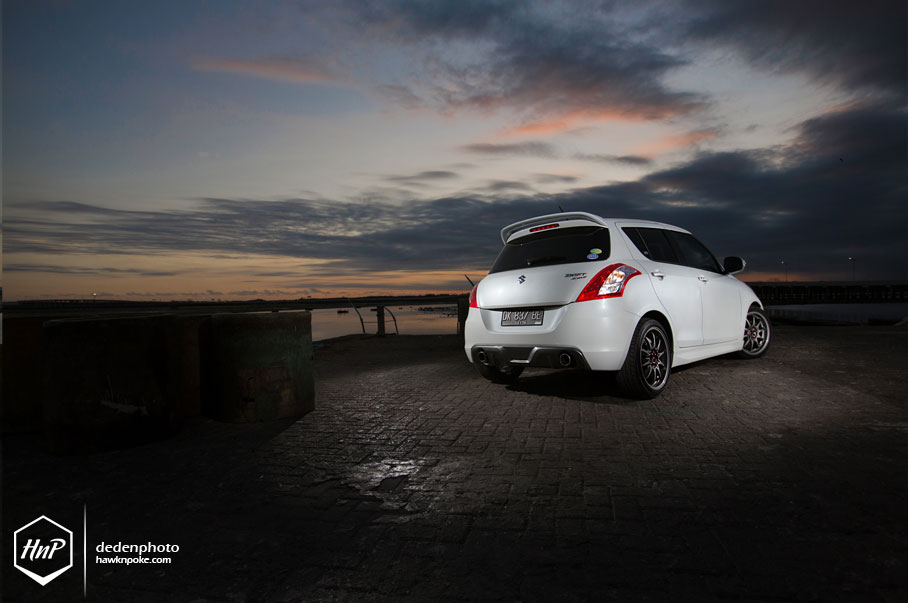 You don't have to own an expensive car for your build to be respected. Too often I'd hear people talk about HnP as one of the more upscale car blogs, with city cars never going to be posted as featured rides. Fact is, we're not. We appreciate clean builds wearing original parts and it's simply a coincidence that most of these cars are higher end ones. This Swift is the perfect example of city cars that we'll respect and gladly feature on our blog. A good example of what to do to your first car and first-time experience in car modifications. Do send us an email (hawknpoke@gmail.com) if you want to have your cars posted!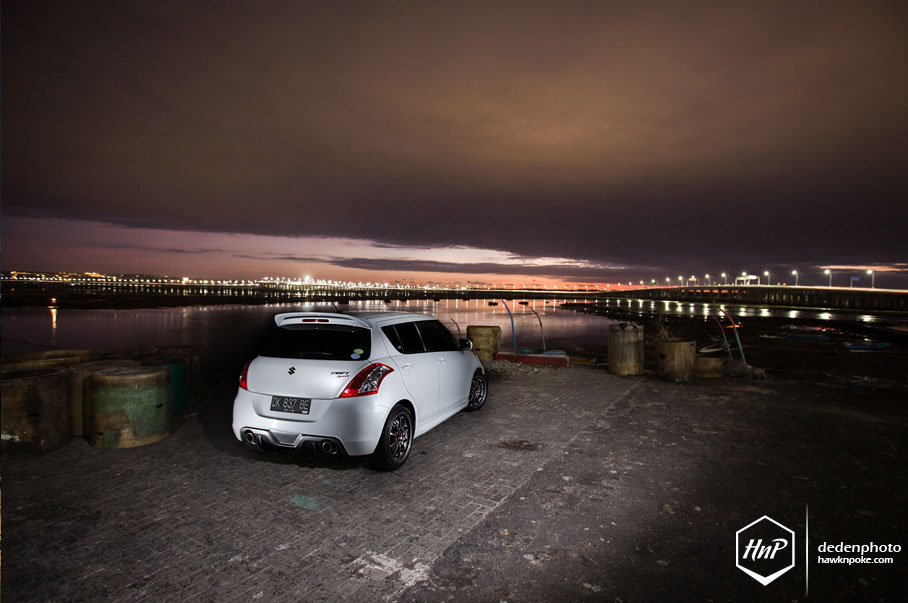 Modification Specs
Rays Volk Racing CE28N 17″
Dunlop 215/40
Recaro SR3
Swift Sport bodykit
Kansai exhaust system, 4-2-1 header and twin pipe
Recommended Oil
TOP 1 Synthetic Oil
Additional Infos
Photography by:
dedenphoto
Professional Photographer
081 246 0808 50
Jl. Tukad Batanghari Gg.3 No.13
www.facebook.com/dedenphoto