A Nation's Pride // TRD Indonesia GT86 Concept Car
Toyota. The brand most well-known for its expertise in efficiency, practicality and reliability. All of which are the very fundamental factors that determine the success of mass-produced vehicles. Undoubtedly the company has been very good at it, even perhaps world's best. But how can the company cater to those consumers whose heads are filled with horsepower figures and whose ears can only be satisfied by the rawest sounding engines? Through its TRD (Toyota Racing Development) division, that's how.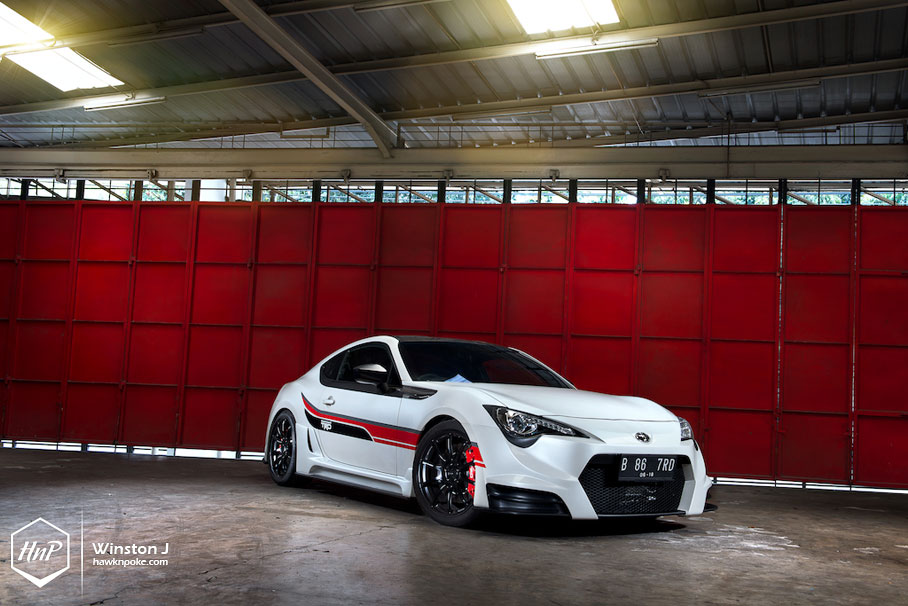 Established in 1979, the Toyota Racing Development was introduced as a carried-over development of Tosco, Toyota's racing division since the 1950s. The Tosco team has been an utterly great success for Toyota throughout the 1960s, with its constant wins in the GT racing series. One of its V8 race cars in 1970, for example, even had a 790HP engine in it! In 1979 Toyota decided to introduce those parts that the team has been working with to the general public, and thus inaugurated the TRD division. Its main purpose was to continue in motorsports while implementing those technologies to the streets through TRD aftermarket parts. Parts that the general public can buy and install to their Toyota's.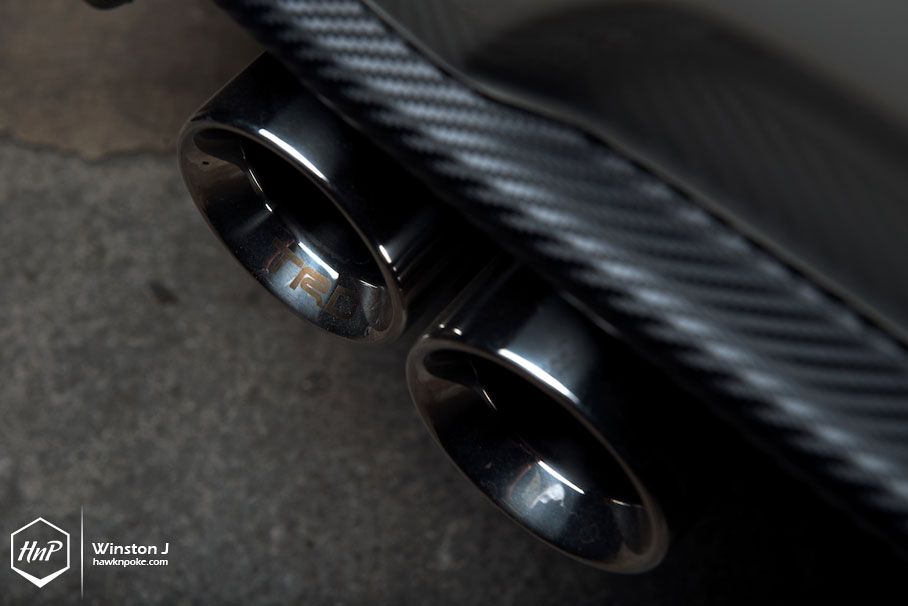 From oil caps to supercharger kits, TRD has been well-known for its in-depth parts development processes, offering maximum performance outputs while retaining OEM reliability specs and warranties. A safer bet for enthusiasts for sure.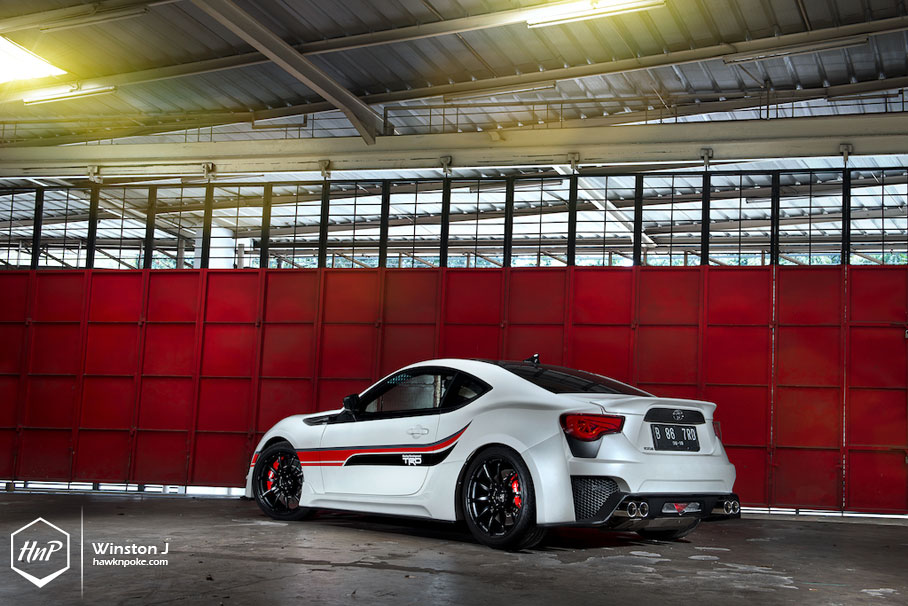 What I have today, though, is a rather special development co-jointly developed by TRD Indonesia, Autoline and Toyota-Astra Motor. Initiated as a one-off concept car for the Indonesia International Motorshow, Agus from Autoline admitted that the build was predominantly conducted to showcase Indonesia's capabilities in creating its own version of the TRD GT86 concept car. There might've been other TRD GT86 concept cars out there, but this one is truly and uniquely done for Indonesians to admire and be proud of.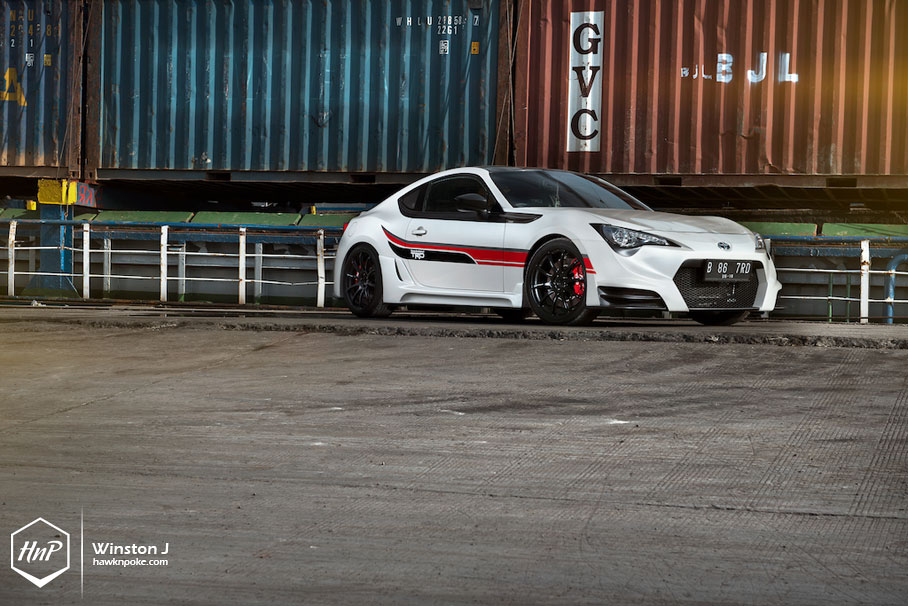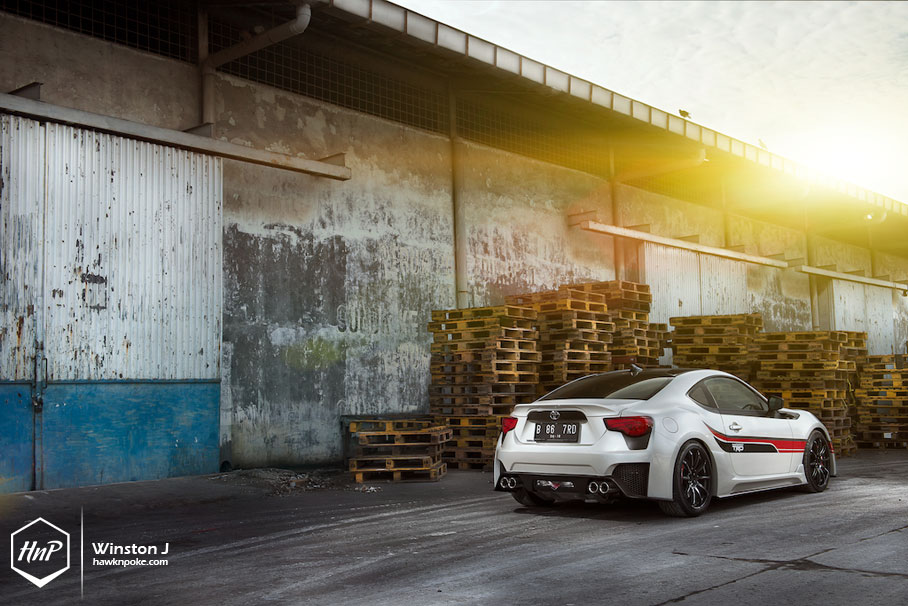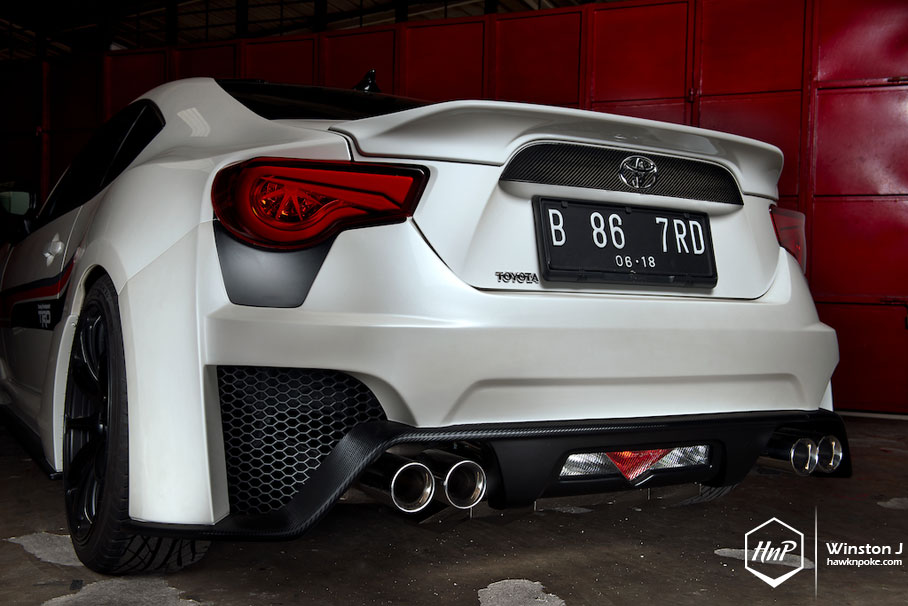 What's most apparent on the build is its one-off TRD concept body kit. Sleek aerodynamic lines coupled with aggressive grilles and openings, giving it the futuristic yet very functional look. Inspired by the Lexus LFA and influenced by contemporary Toyota designs, the 3-month build process involved quite a lot of design concepts to finally be Toyota- and TRD-worthy.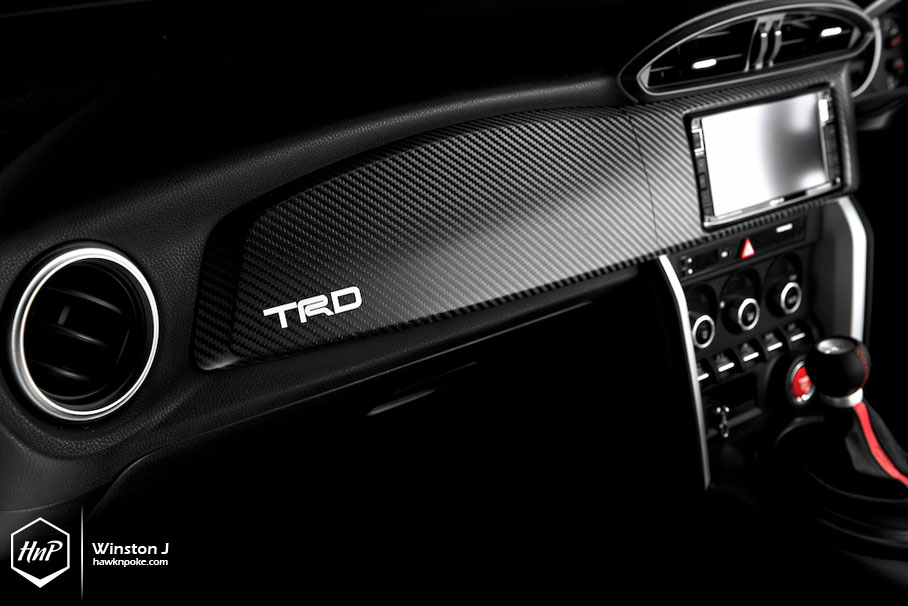 Interior-wise, it's been given a plethora of TRD parts taken off the catalogue. From TRD carbon trims to TRD push start button to TRD racing seats, the whole combination of motorsports-derived goodies have brought the 86's interior into a totally different level of excitement.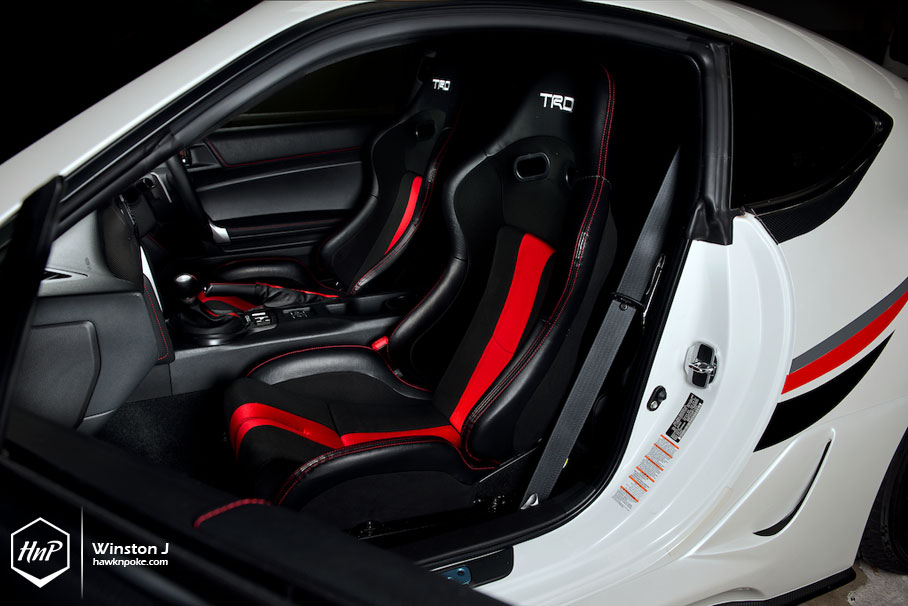 These TRD racing seats themselves have largely transformed the interior of the car…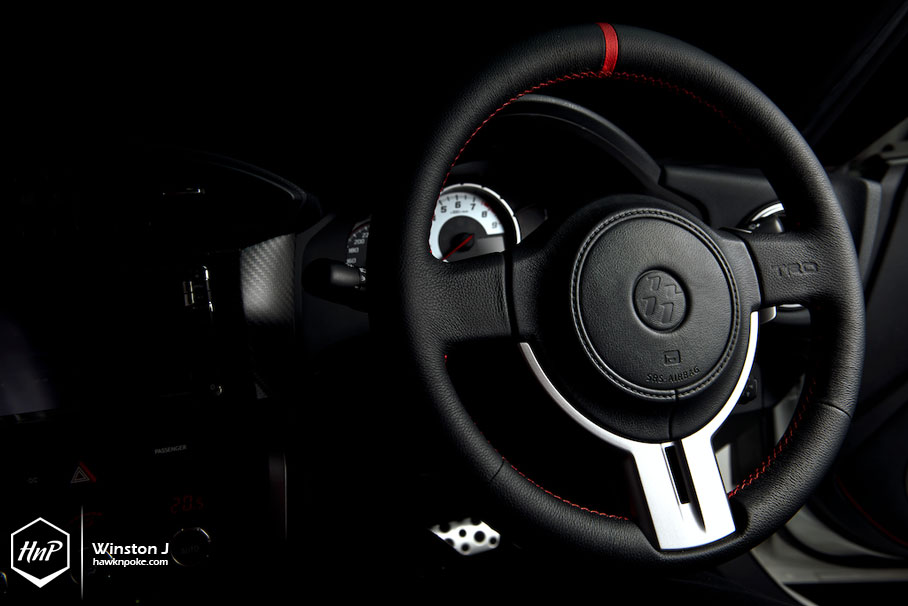 …but when coupled with the match-striped TRD steering wheels, they have made things truly irresistible for us motorheads.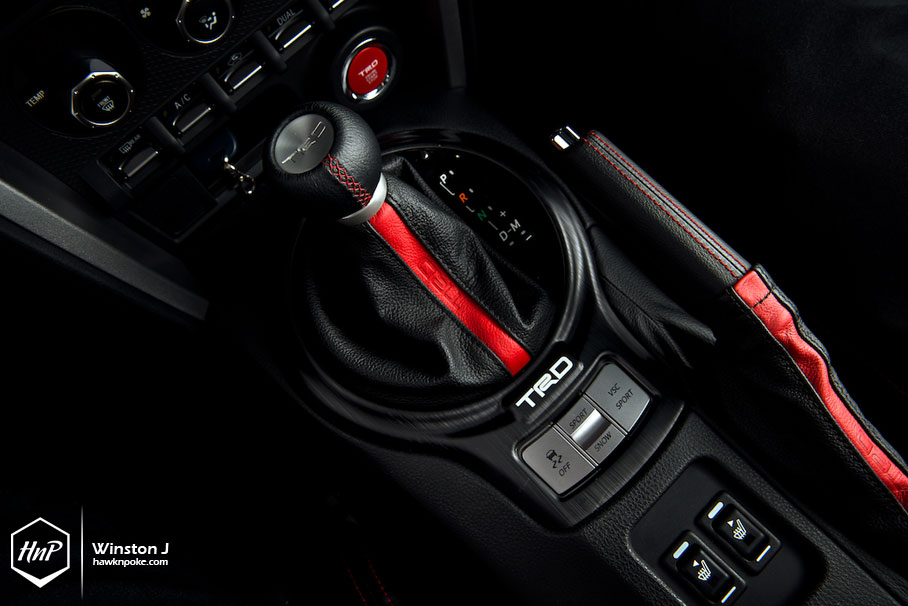 The theme even continues to the gear and handbrake levers too!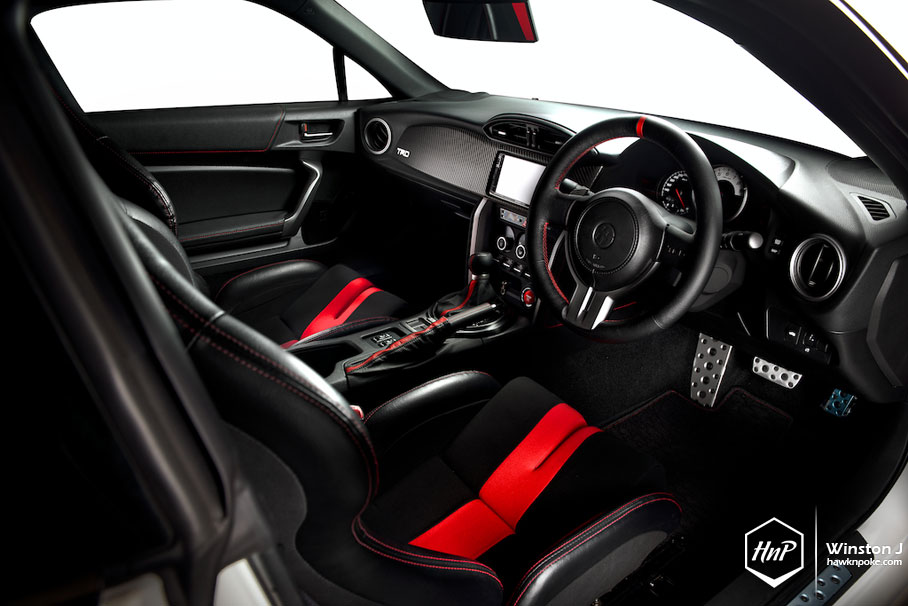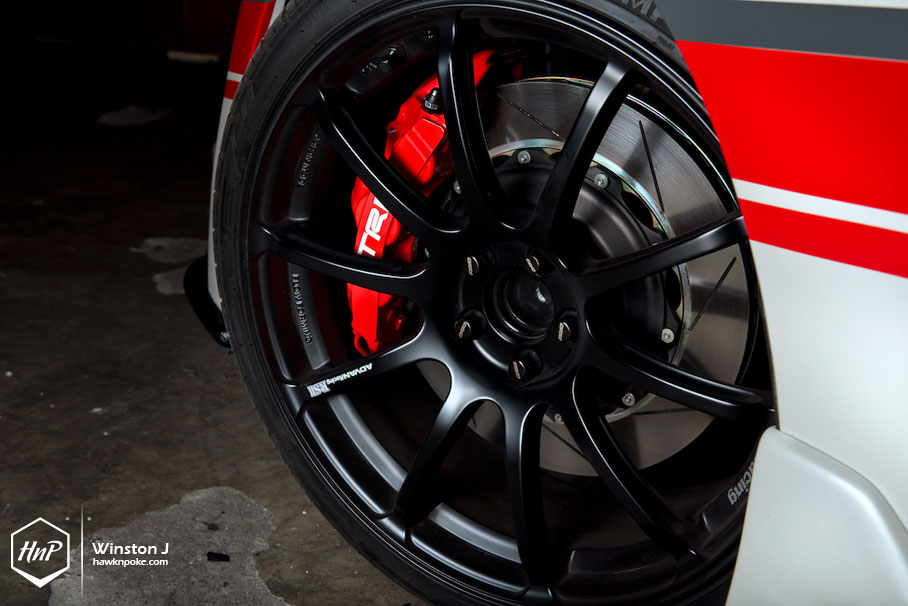 Wheels-wise they have opted for the lightweight semi-gloss-black Advan Racing RSII, complimenting the black-white-red color scheme that goes throughout the car.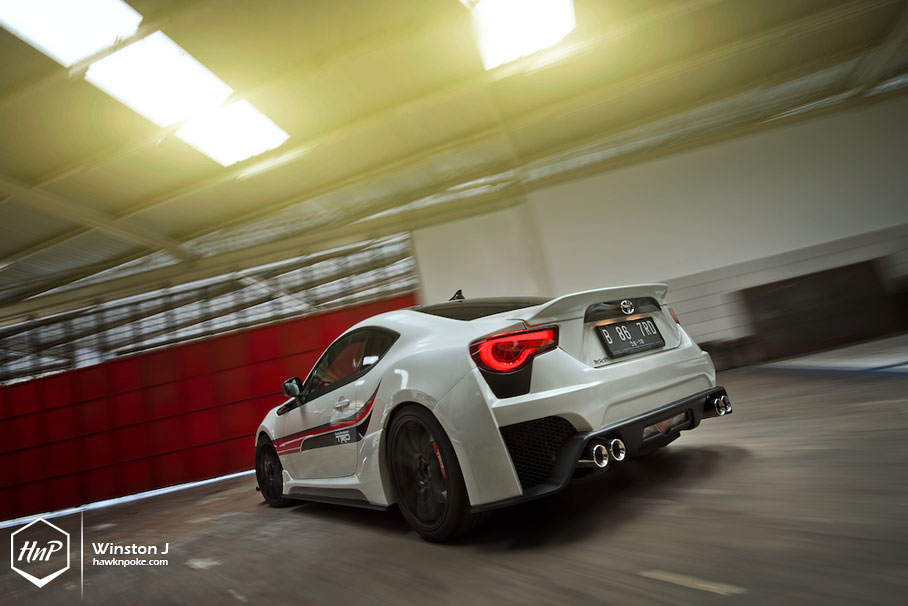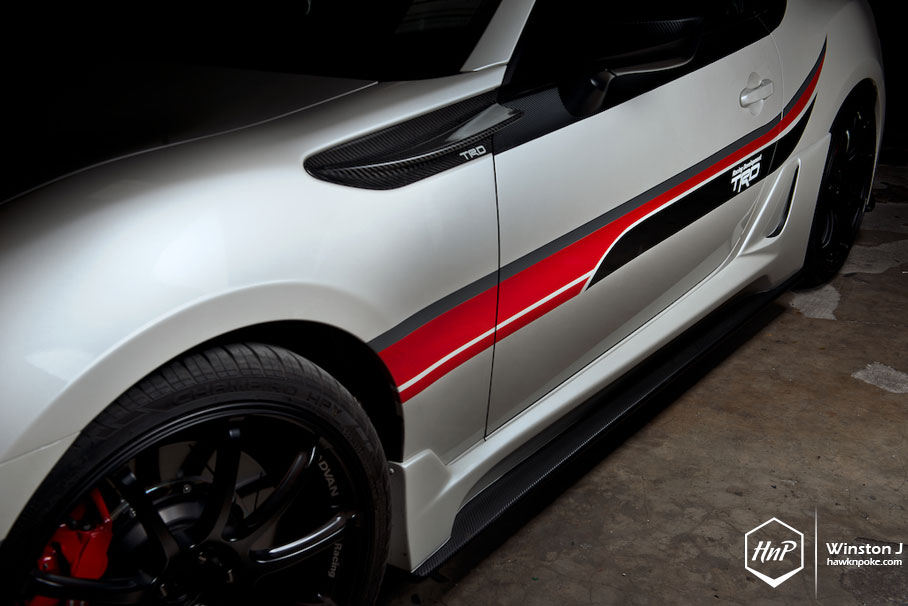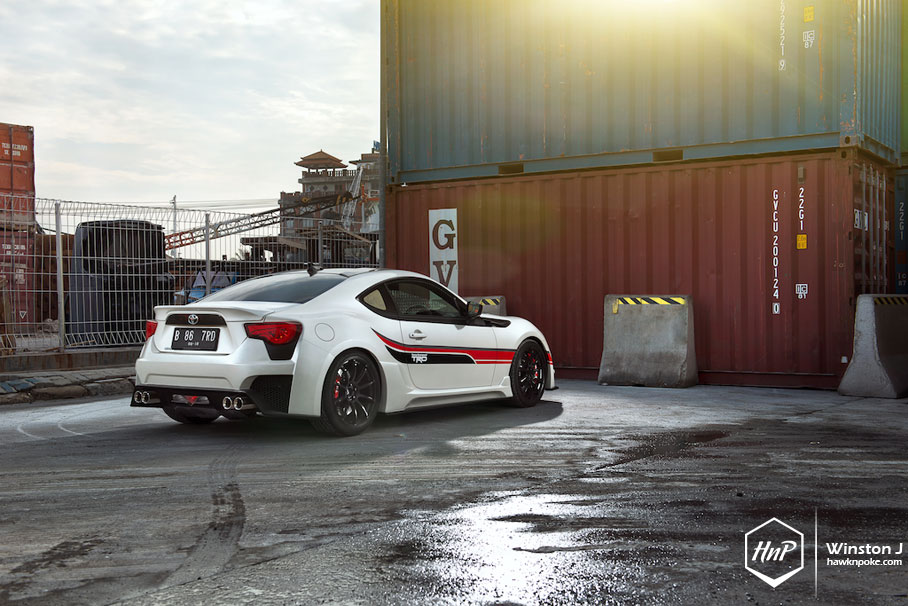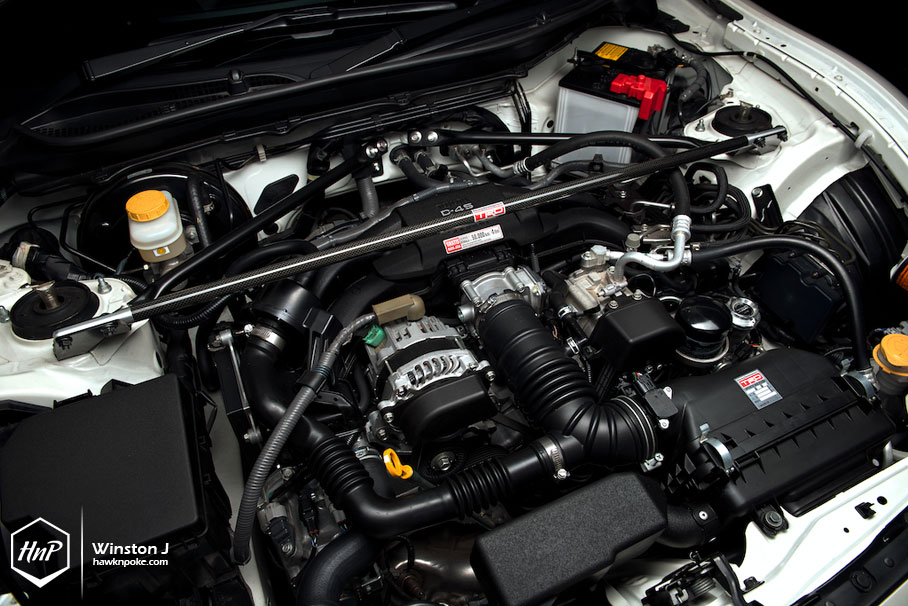 Modification Specs
INTERIOR
TRD steering wheel
TRD interior panels
TRD push start button
TRD seats
TRD shift knob
TRD interior trims
TRD door stabilizer
EXTERIOR
TRD fender fins
TRD concept bodykit
ENGINE ETC
TRD radiator cap
TRD sport air filter
TRD oil cap
TRD exhaust system
TRD fuel cap
WHEELS ETC
Advan Racing RSII 19″
TRD strut bar
TRD brake kit
RECOMMENDED OIL
TOP 1 Synthetic Oil
Additional Infos
Photography by:
Winston J
Mobile: +6281932092426
Email: winston_jaury@hotmail.com