Art in Motion // Ronny's Phantom Hot Rod
In the world of custom cars, we can often separate mods into two different kinds of styles: the controversial vs the conventional. Aggressive fitment, DUB, Lowrider and VIP styles, for example, can often be found as controversial ones. Pushing out boundaries and going as far as sacrificing performance/function for the sake of looks. All about breaking necks all day. Go ahead and talk about your 0 fender gap and crazy camber to some senior enthusiasts and hear the debates they'll have against you. Then there's also the conventional one: the tuners. From AMG to Novitec, OEM to aftermarket. These mods are 'safer' and haven't deviated away too far from the ride's initial function vs form equation. Yet they are regarded to be too bland for some people. Ronny, owner of today's custom 1932 Ford Roadster Phantom, have grown tired of these two general conceptions and have now gone for a third appeal: building an art in motion. A universally appealing style of customization. Across generations. Across borders. Across genders. He's determined to build an art piece that will appeal to everyone and not even be consumed by the passage of time.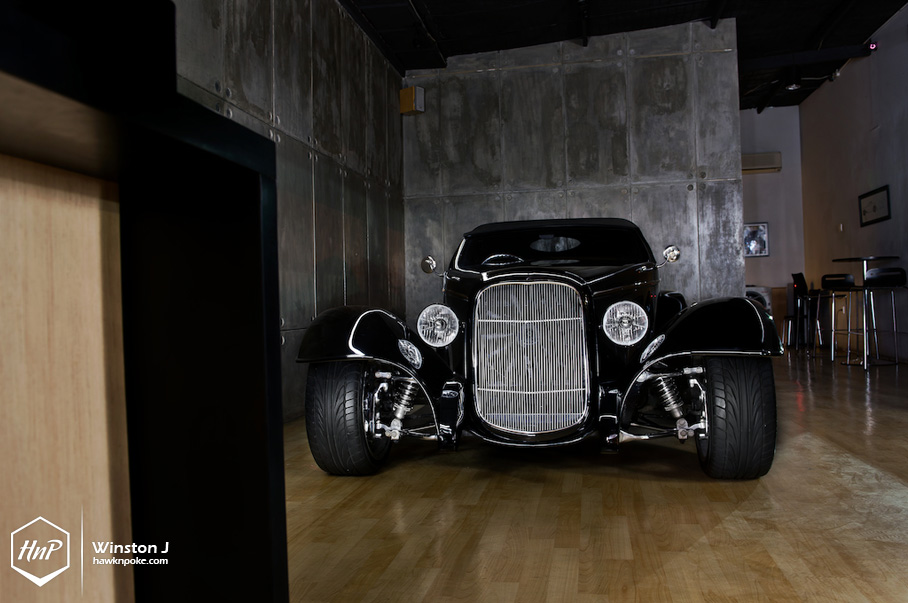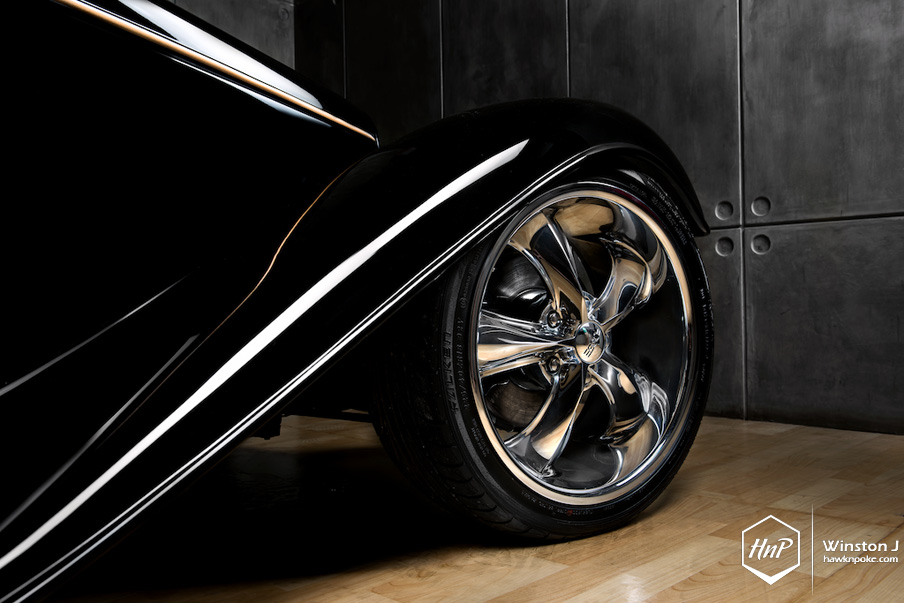 Such an ambitious build of course wouldn't be easy. Rebuilding a 1932 Ford to its original state might cause Ronny to end up with a very classical looking car. But that's not what he's been after. Ronny looked forward to building a modern art piece that's been INSPIRED by the look of a 1932 Ford Roadster Phantom, not a mere restoration. A car that looks the part but functions like new. Hence the Mopar engine, Foose wheels, lower roofline, narrower-but-longer hood and the custom grill were fitted. Building the Phantom with such sensual combination of custom and branded parts have resulted in a true headturner status for the rod.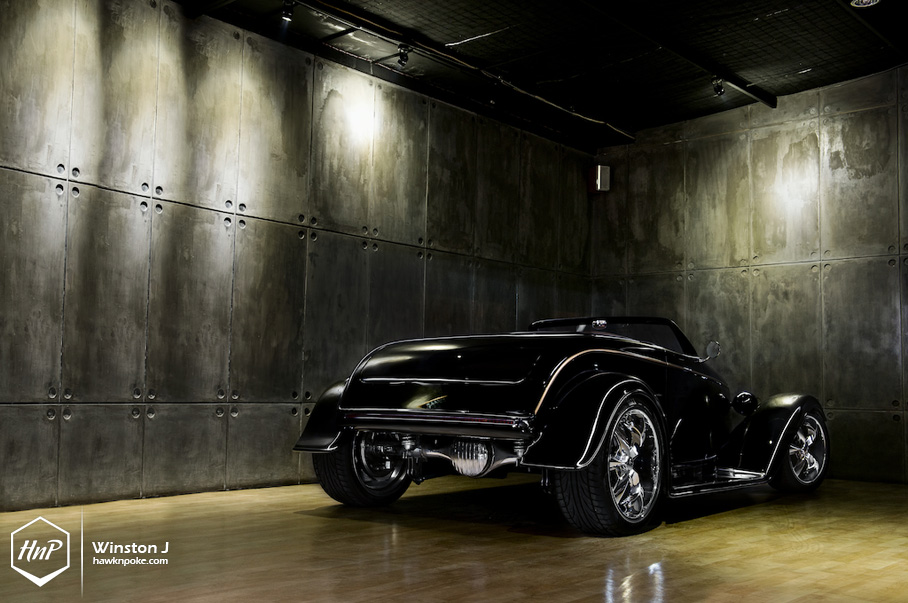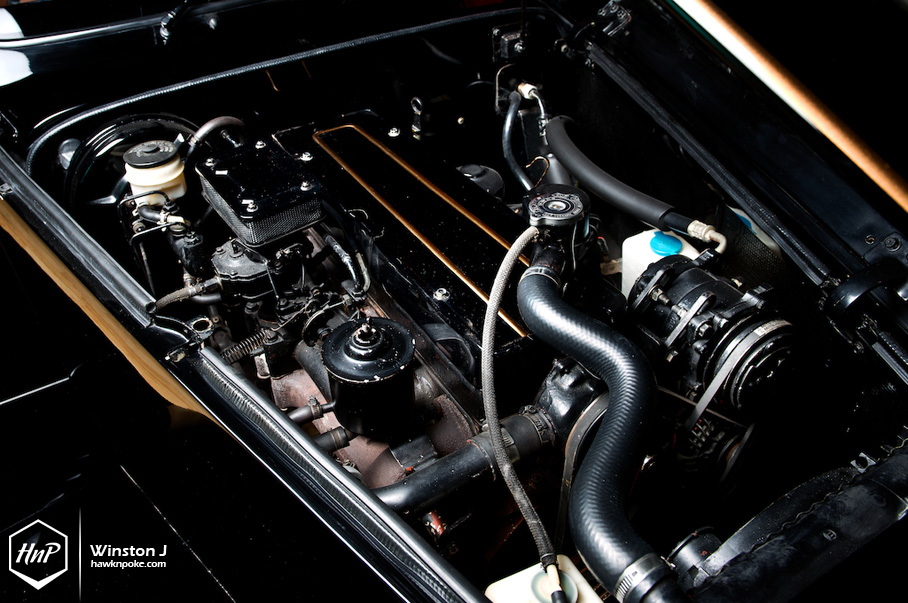 Two years went by during the build and it was finally time to fire up the engine. All those waiting and hardships came down to the day for Ronny to finally hear the roary rumbles of the V6, taking it for a test drive was as exciting as a combat pilot's first day of flight. A time to be remembered.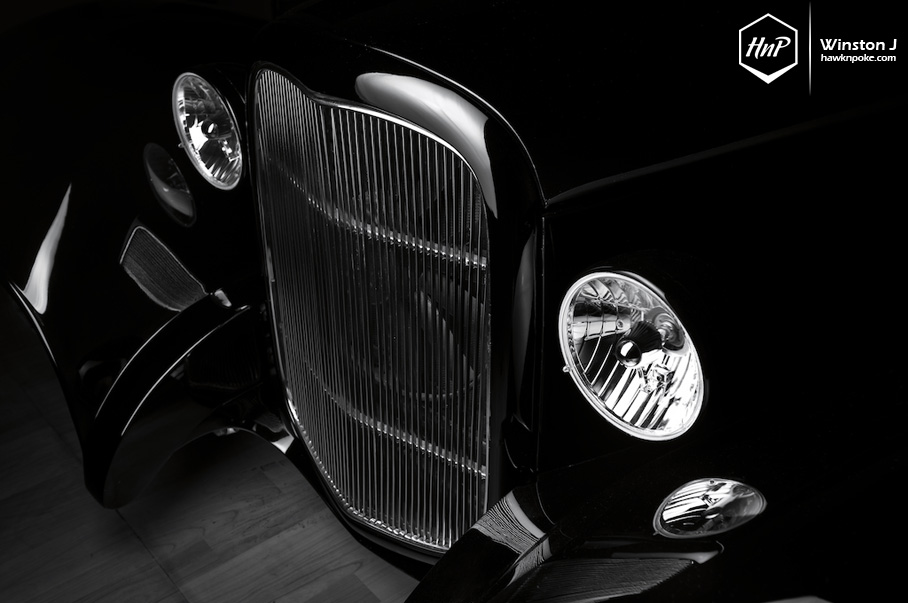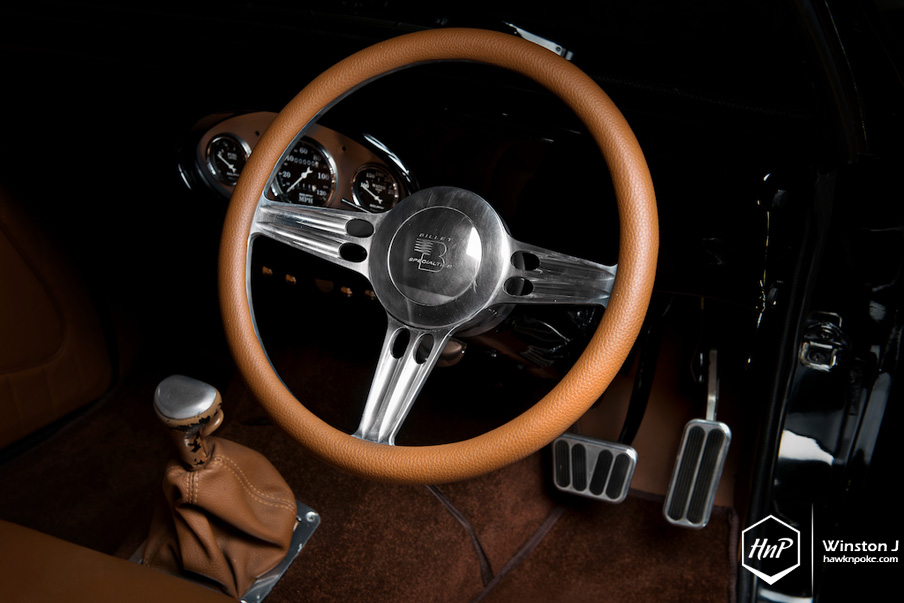 Amongst all the parts making up the build, Ronny's favourite aspect has always been the lines and silhouettes of the car. Ghastly. Sleek. Modern. The rod has truly become a retro machine that attracts attention everywhere it goes. At our #MORNINGFLICK gathering a while back, I remembered this car getting more attention than the other exotics parked nearby, with plenty of conversations overheard surrounding how could it's been possible to have such a nice custom rod in Jakarta. The parts. The labour. The efforts. "Must've been mindboggling".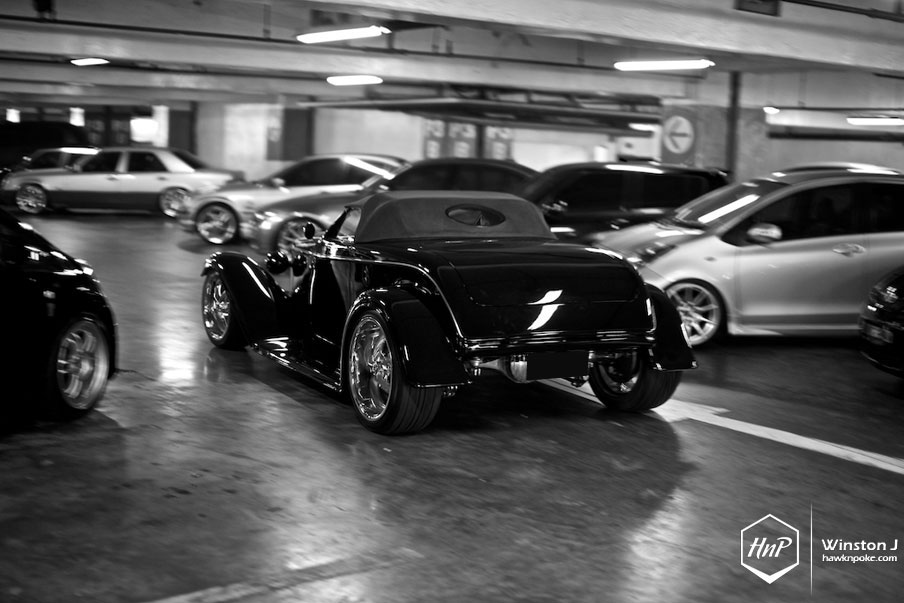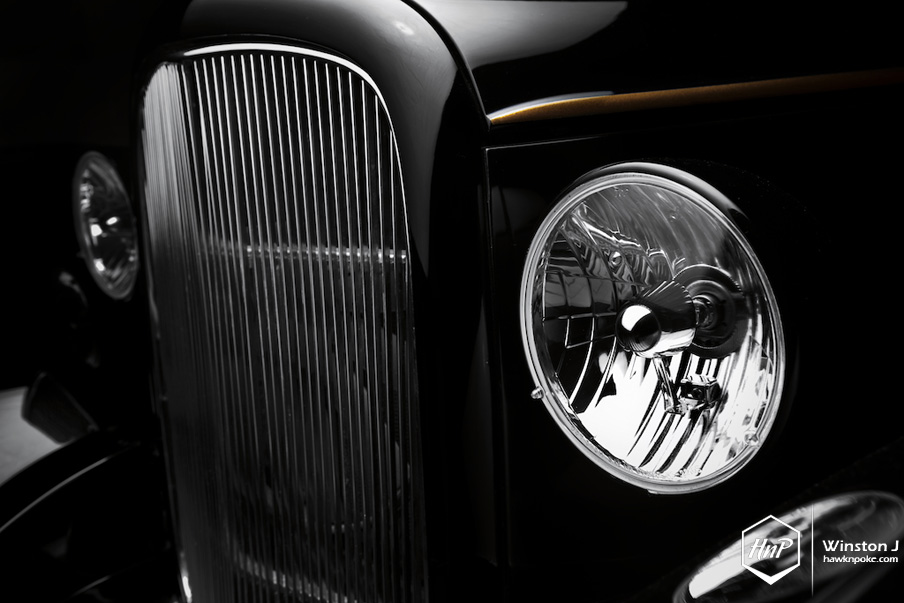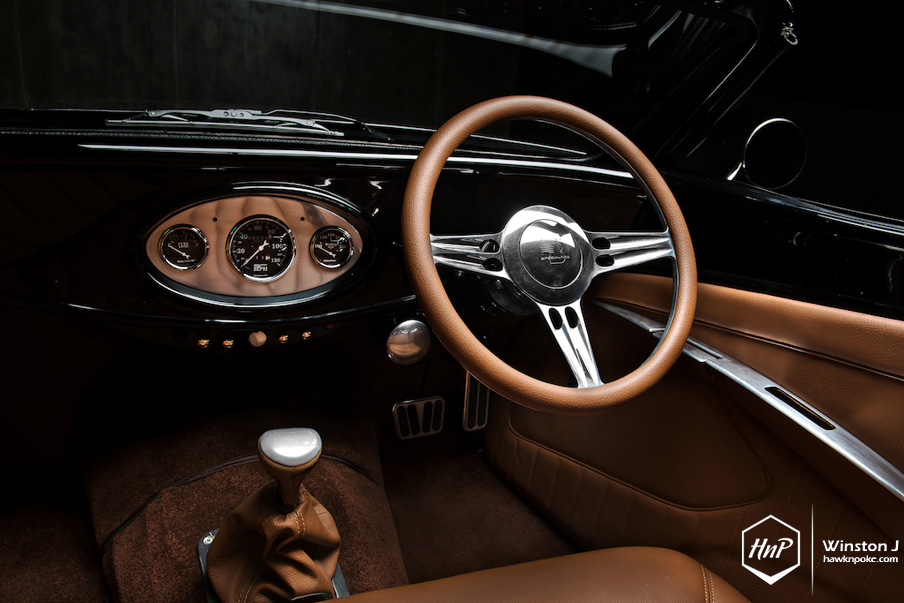 Unlike most featured car owners I spoke to, who have always had future plans and mods for their rides, Ronny shied away from any future mods. He considered the car as an art form, not a continuously upgradable machine. "If a painting is done, then it is done. You can't say you're going to add another object into it the next week or a year later."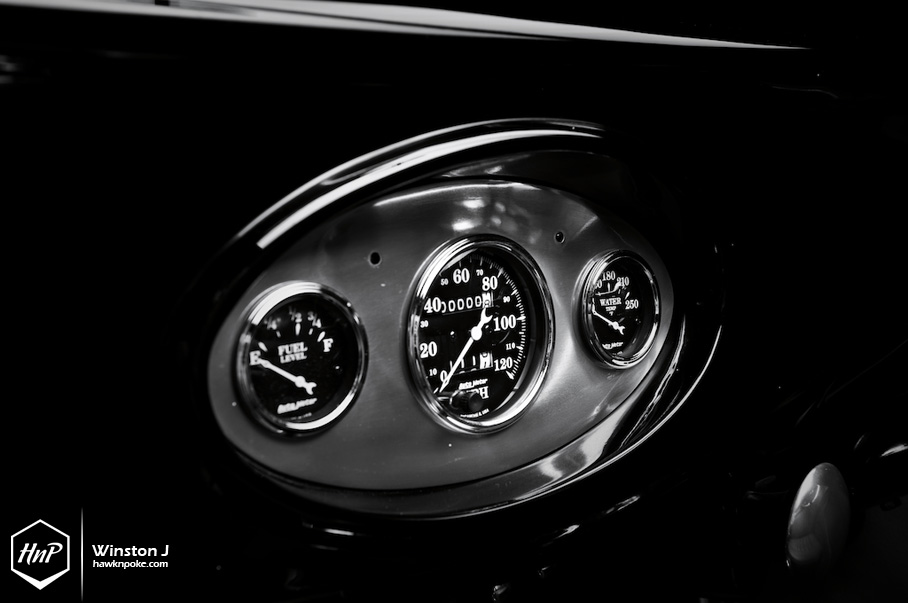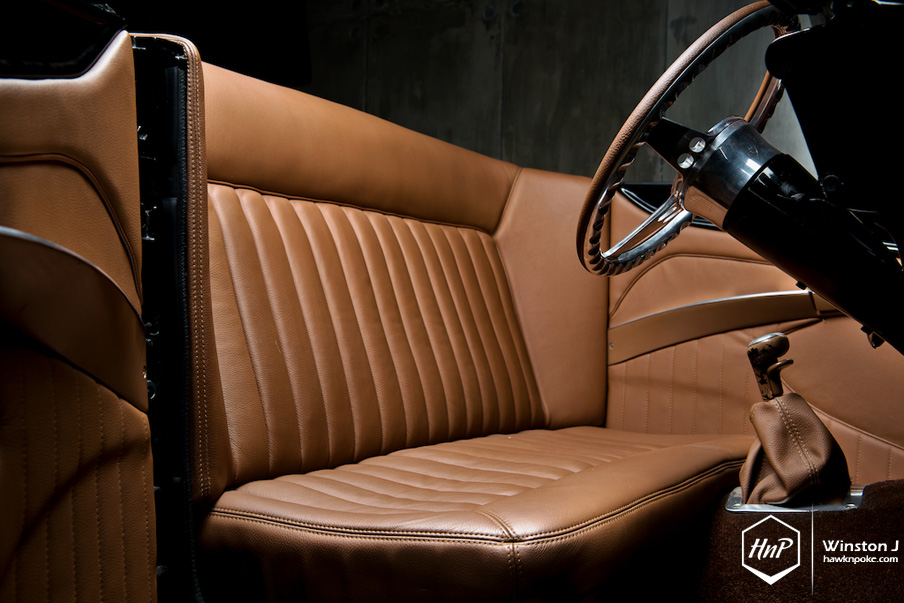 The car can now be found as an artpiece showcased at Ronny's workshop at Kebon Jeruk – ShowCar Garage.
Modification Specs
ENGINE ETC
Mopar Flat Head inline 6-cyl 218 c.i.d. with 2 Barrel Mopar and Automatic Transmission ZF-4HP
WHEELS ETC
Front A-arm and QA1 coilover with stabilizer.
Rear Chysler live rear axle with QA1 4-link system and QA1 coilover.
Front Disc Brake Jaguar XJ-6
Rear Drum brake Chrysler 1951
Foose Nitrous Chrome Legend 18×8 inch and Falken 452 225/40ZR18
Rear 20×10 inch and Falken 452 275/35ZR20
EXTERIOR
Shaved door with remote
Suicide door opening
Spies Hecker Super Deep Black
RECOMMENDED OIL
TOP 1 Synthetic Oil
Additional Infos
Photography by:
Winston J
Mobile: +6281932092426
Email: winston_jaury@hotmail.com