Snappy Hatch // Turbo Fiesta on BC Forged
When it comes to modifying cars, we are often faced with tough decisions on whether or not to compromise things along the way. Should I install a custom-fitted turbo? Will it be safe? Reliable? But what should I do, then, if there's really no bolt-on turbo kit in existence out there for my beloved car? Should I really just get a different car? What if I don't want to?
1.6L engine on a little hatch might seem ample enough for most city car buyers, but not for Georgy. He's determined to attain the maximum daily drivable output out of his manic Fiesta build.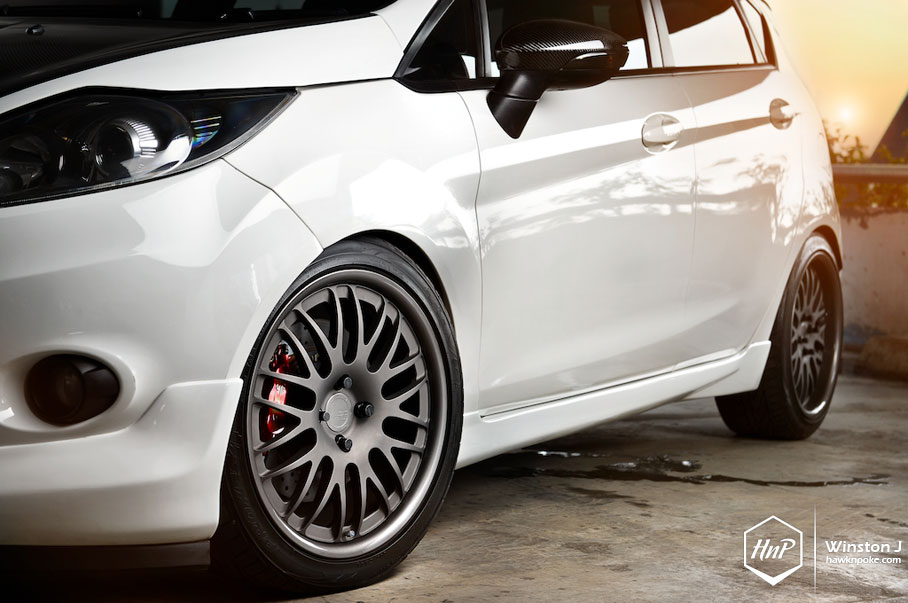 How to get the highest possible HP output out of his 1.6L engine? Georgy turns to Evan from Eworx to find a turbo kit that can be installed to his car. Granted that there's no bolt-on kit available on the market, Evan offered Georgy the Garrett GT 2554R turbo, a universally applicable turbo suitable for smaller displacement engines. Coupled with custom pipings, Evan then successfully managed to boost up the Fiesta. Supported with APEX-i intercooler, 500CC injectors, and Gizzmo boost controller, he made sure the Fiesta will maintain its daily drivability and reliability.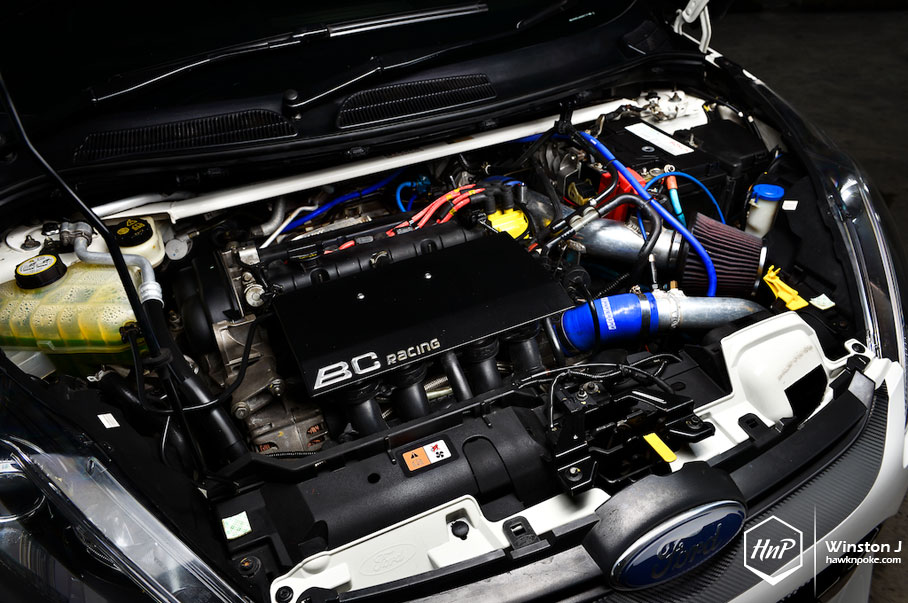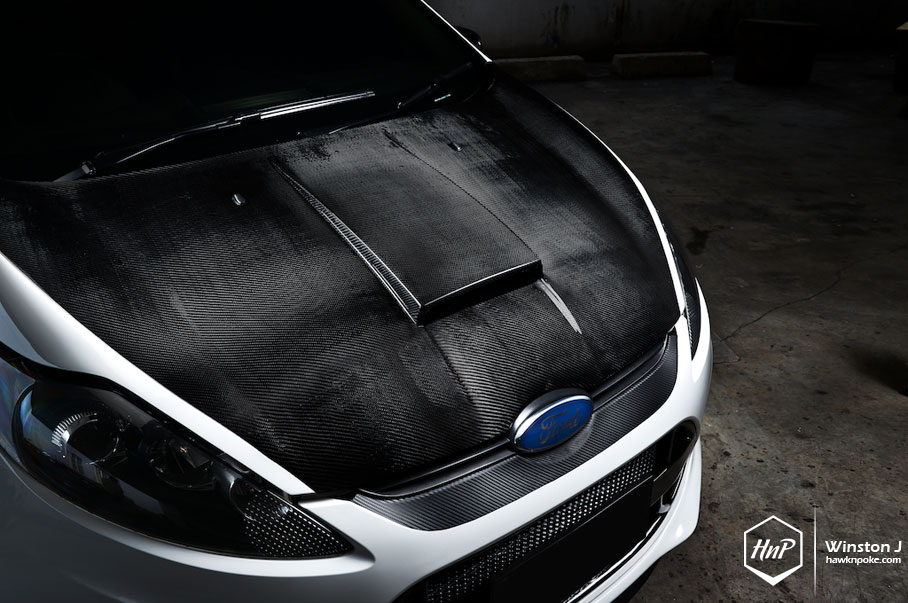 When it comes to the footworks, Georgy opted for a custom ordered set of BC Forged wheels. All custom made to fit the Fiesta and meet Georgy's preferred finishings. Then, with some serious upgrades underneath the bonnet, Georgy realized that brakes will be his next crucial area to upgrade. A 6-pot ATS big brake kit came as his selected brakes of choice.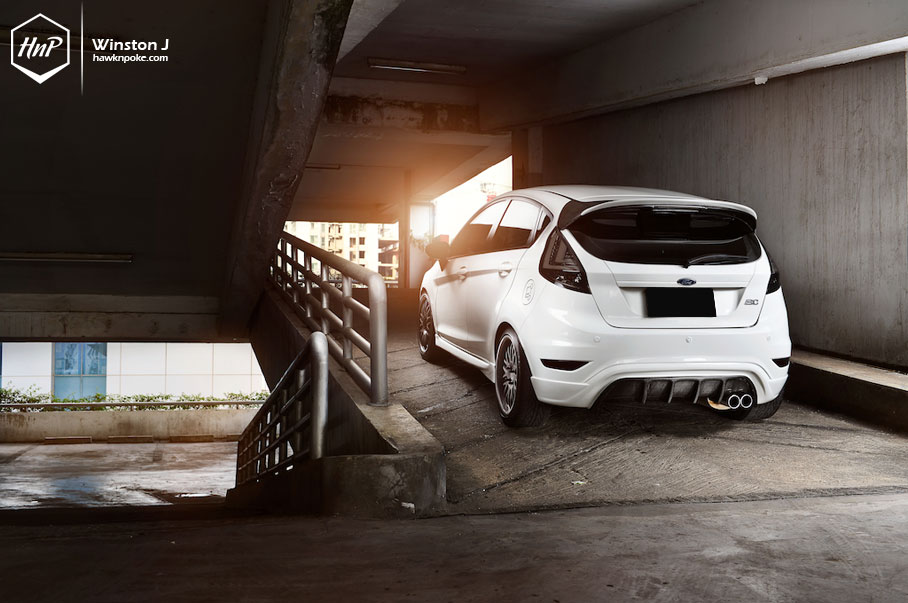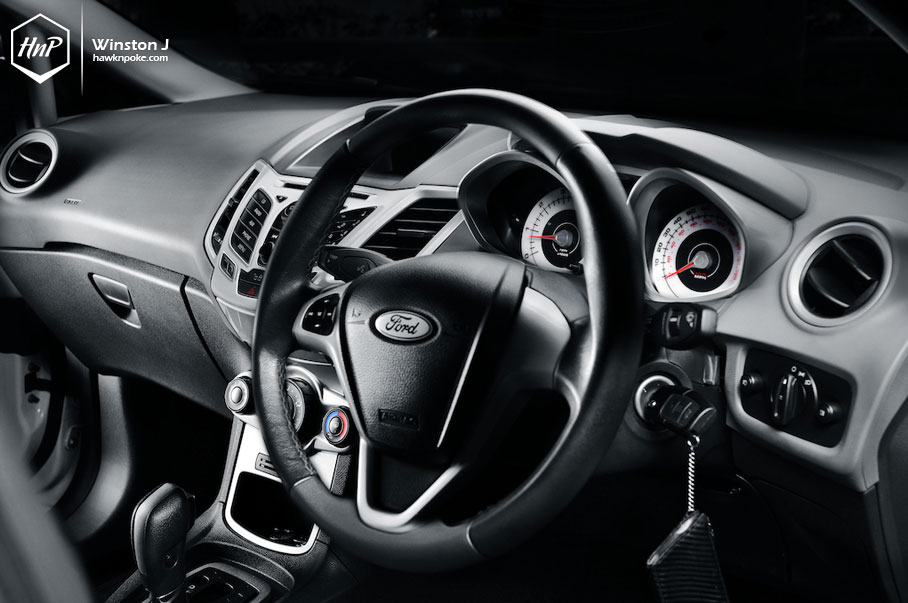 Among Georgy's list of future mods are upgraded intake manifolds and a stronger/racing transmission. He's looking forward to increasing the boost pressure of the turbo once these two upgrades have been installed. 280BHP is his next horsepower output target.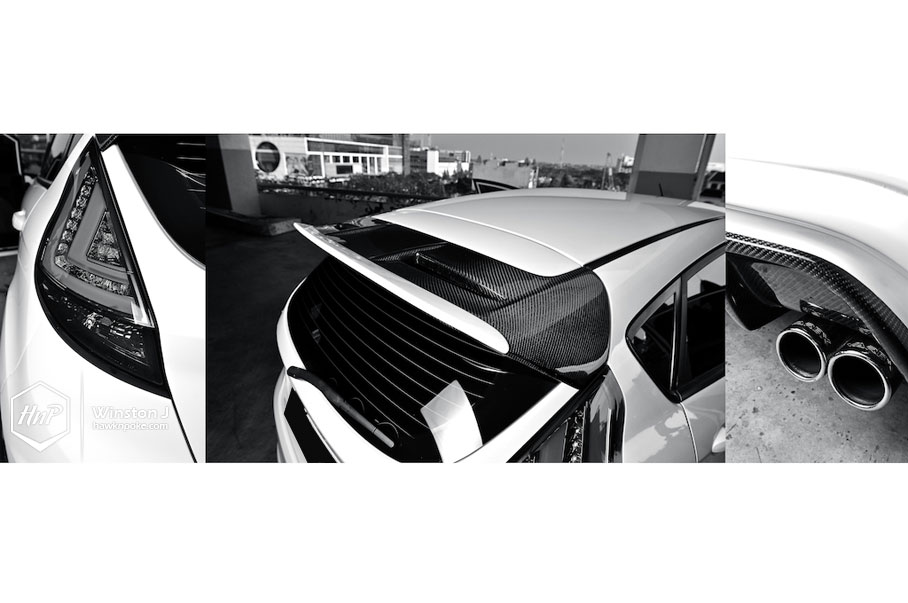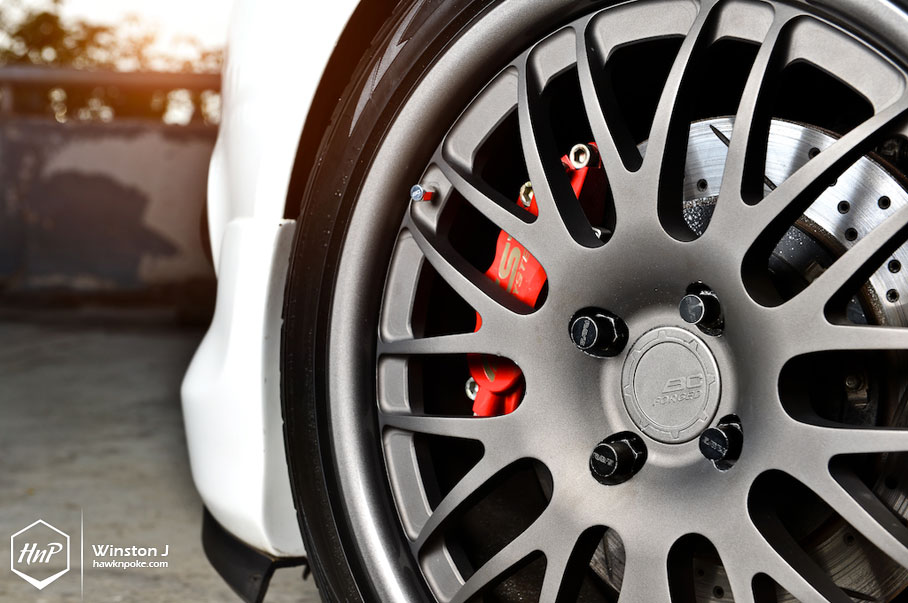 Summing it up, what Georgy has done seemed to have surpassed everyone's expectations. He's built quite possibly our country's fastest daily driven 1.6L Fiesta. Here's a link to the dyno results:
Torque dyno result link.
BHP dyno result link.
Modification Specs
EXTERIOR
Zetec bodykit
Milltek carbon diffuser
Carbon hood
WRC style grille
LED rear lights
Projector head lights
FOX HID 6000
Carbon spoilers
INTERIOR
Reupholstered seats
White dial speedometer
WHEELS ETC
BC Forged RA 05 17″
BC Racing coilovers
Rays lug nut
ATS 6-pot brake kit with drilled & slotted disc
Ultra Racing body reinforcement
BFGoodrich brake hose
ATS racing brake pads
ENGINE ETC
Garrett GT 2554R turbo
APEX-i intercooler
GReddy oil cooler
GReddy blow off
Titanium 2.5″ pipings
Varex valvetronic exhaust
Qmax grounding
Gizzmo boost controller
Dastek Q+ inichip
Custom oil catch tank
FSWerks engine cover
K&N open air filter
ACCEL racing high voltage coil
MAGNECOR spark wires
HKS fan controller
AEM water/methanol injection kit
Custom turbo header
Wossner 79.5MM forged pistons 9.0:1
PEC turbo steel connecting rods
SprintBooster
TB reamer
PnP
500CC extra injector
RECOMMENDED OIL
TOP 1 Synthetic Oil
Additional Infos
Photography by:
Winston J
Mobile: +6281932092426
Email: winston_jaury@hotmail.com