Spices on Dessert // BMW M4 on ADV.1
It's like a compact spaceship capable of squeezing through every tight corners of the universe. Cunningly sneaking behind its larger, even more powerful enemy spacecrafts. Agile, amply powered, and fashionably chique, today's M4 is the ultimate sports-car makeover capable of stealing spotlights even from today's supercar population. It's not as red as a Ferrari nor as orange as the Lamborghini. It has never caused chaotic attention-frenzies either, nor will it burst suddenly in flames. It's mild, it's sweet and it does all the right things at once. With its own very special aftermarket touches. Just like having exotic spices on your desserts – definitely something different, but in a very good way.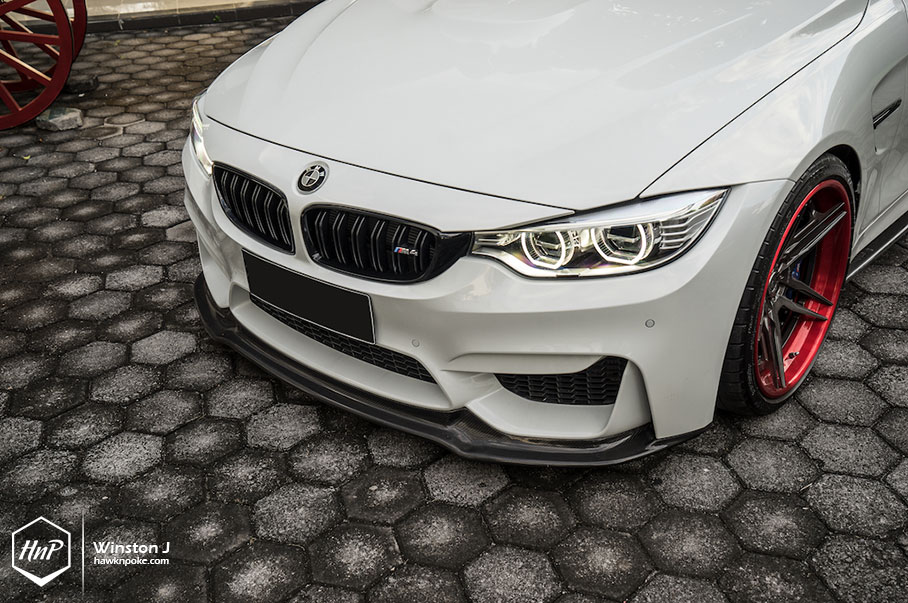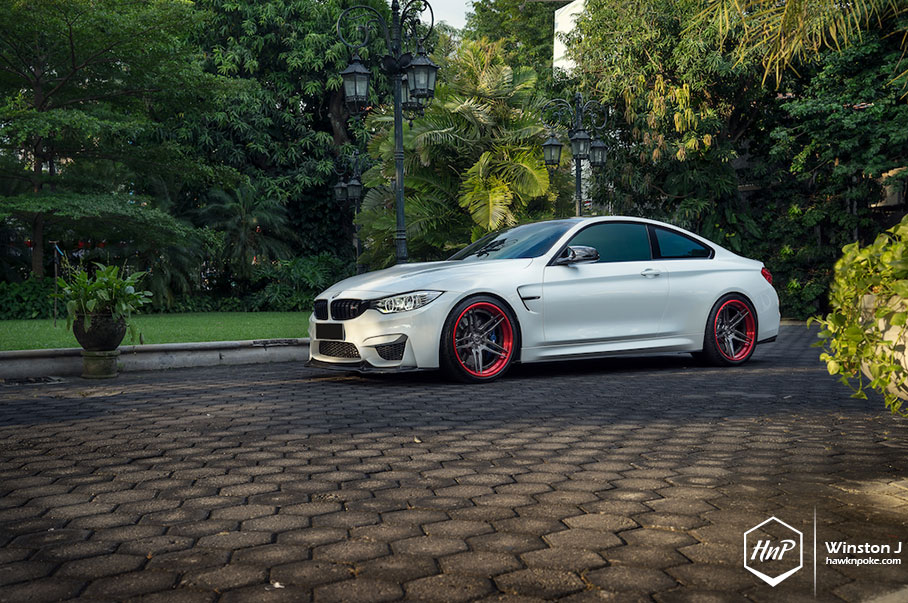 All-around, the first thing which caught up our attention was definitely the sleek set of red-lipped ADV.1 wheels. Officially called as the AD05 design, and ordered with top-of-the-line TrackSpec option, such 3-piece set has been thoroughly crafted like none other. Meticulously finished and carefully engineered for optimum weight reductions, it's the 20″ jewels that perform as good as it looks. Wrapped with Michelin PSC2 tires and supported by KW Suspension V3 coilovers, it's the kind of setup that puts performance and beauty right next to each other.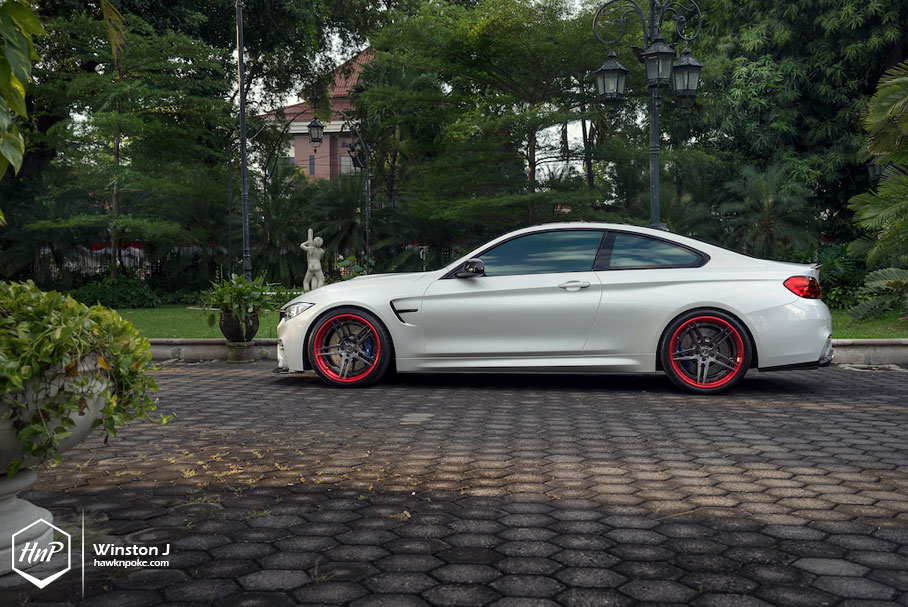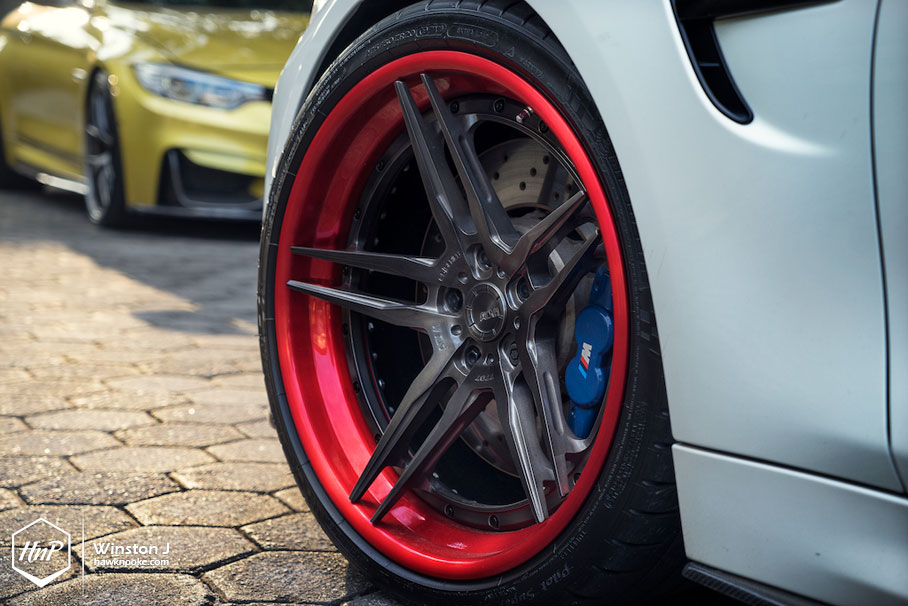 Moving away from the footworks sector, we're now being confronted by an excellent set of carbon-infused mods. From the Vorsteiner carbon aero, Akrapovic carbon-tipped exhaust, to the GruppeM carbon air intake, these three stylish additions have further infused stronger motorsports-theme onto the build. Perfectly suitable for both occasional spirited highway-run, as well as easy Sunday morning cruises, today's M4 owner has successfully sweetened up the M4's factory-specced balance. Sprinkling plenty of tasteful spices onto BMW's ultimate compact sportscar.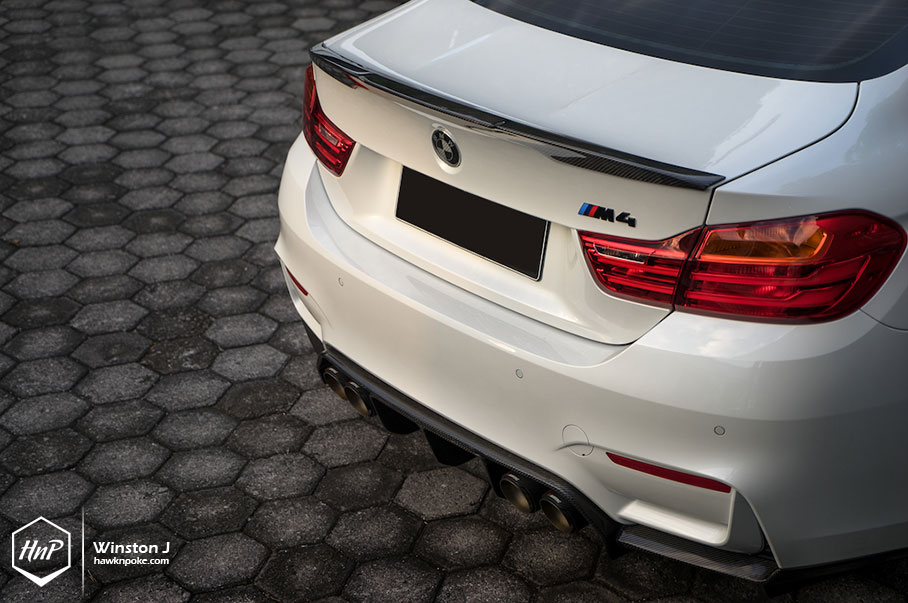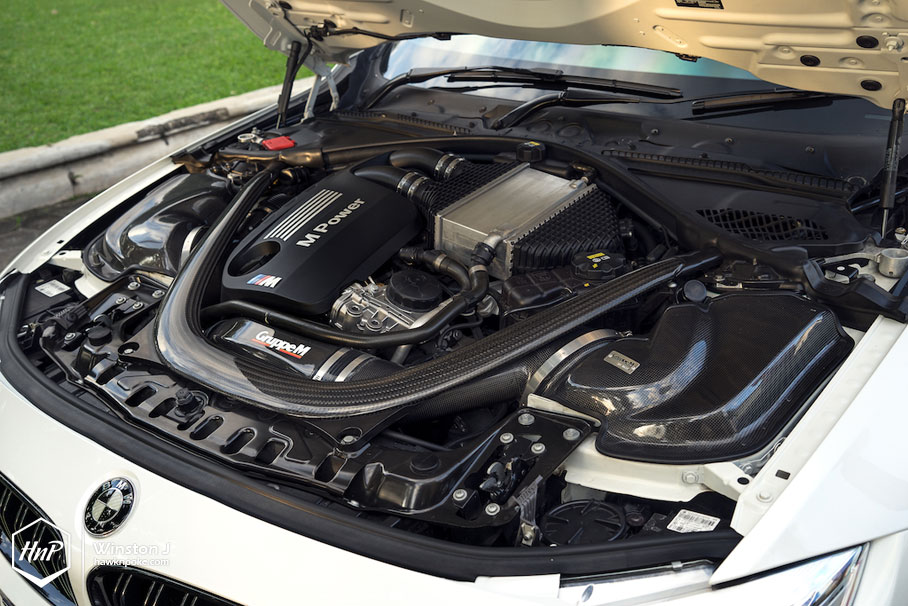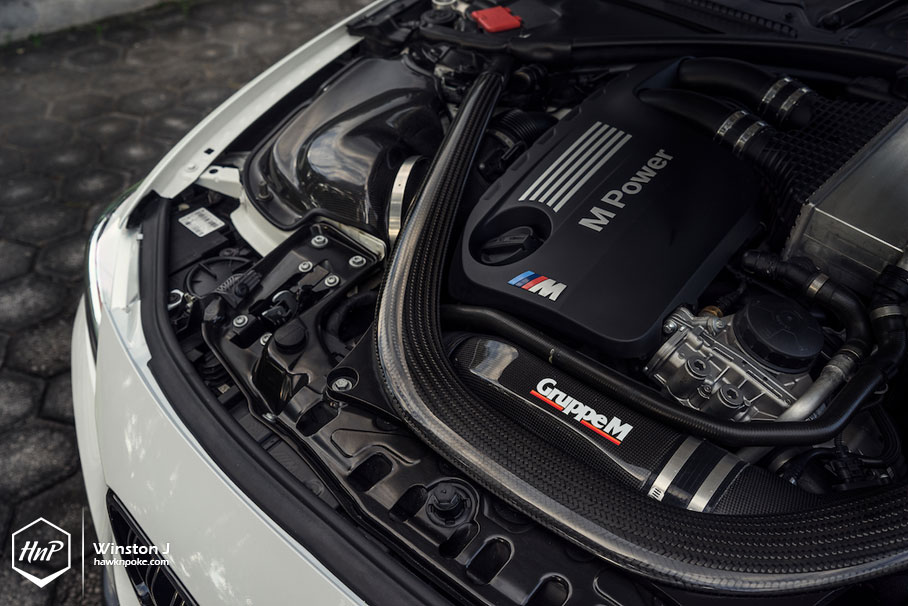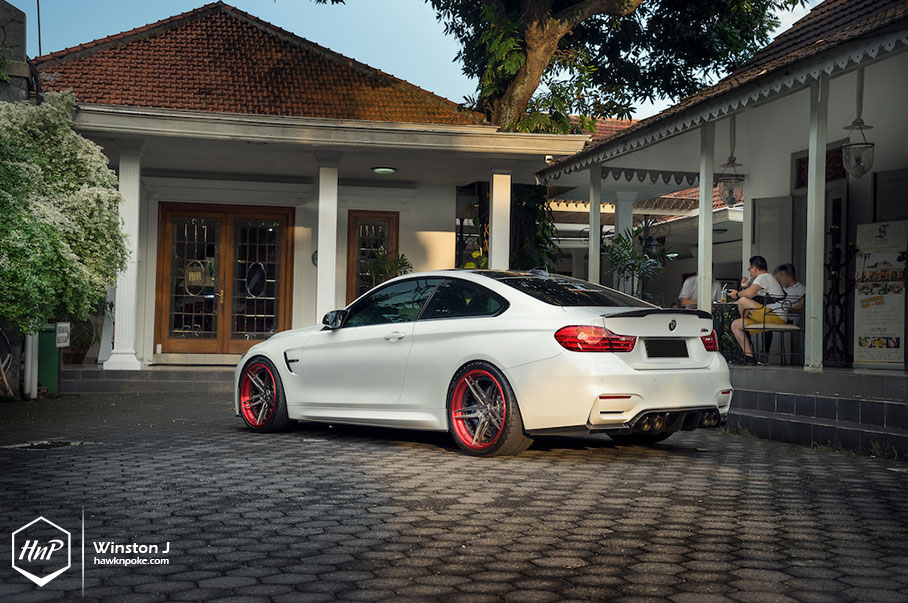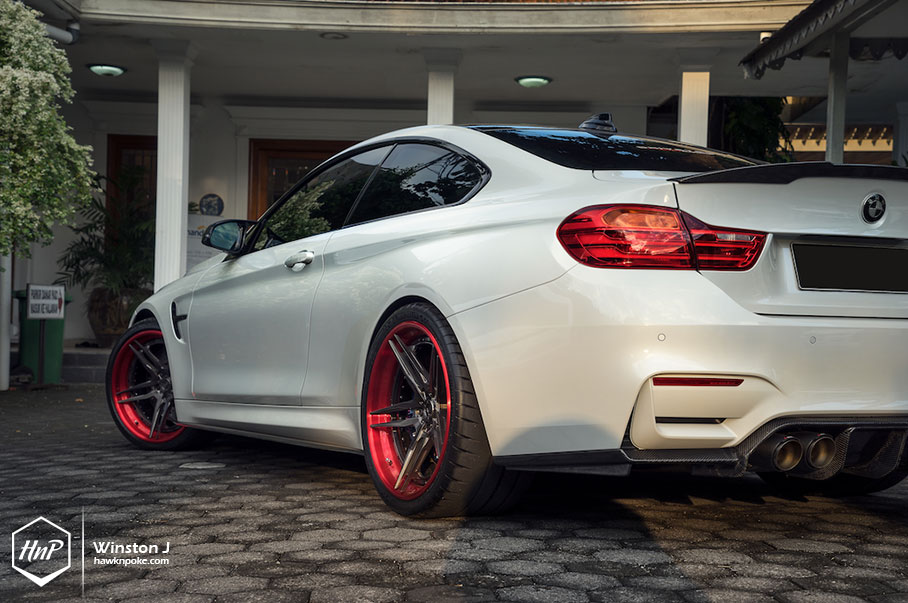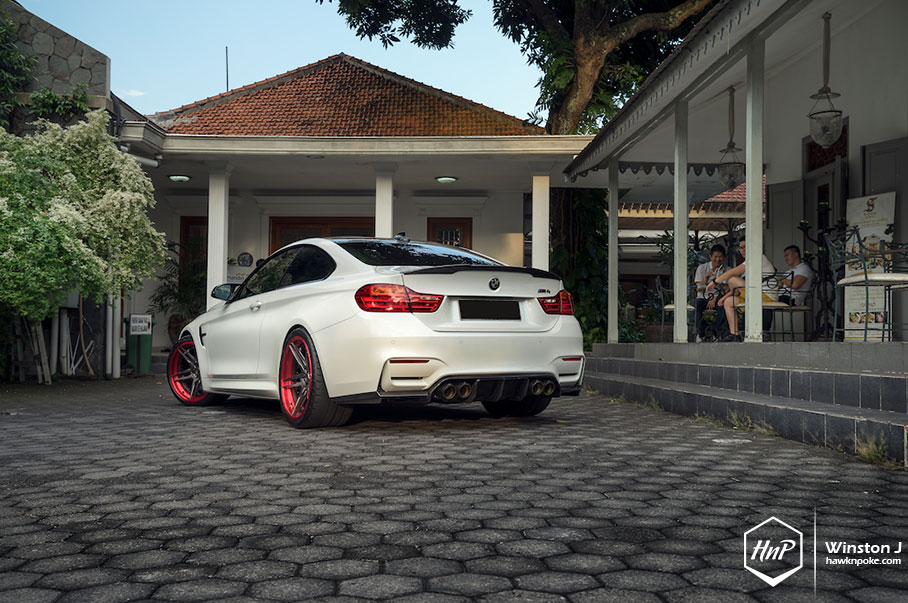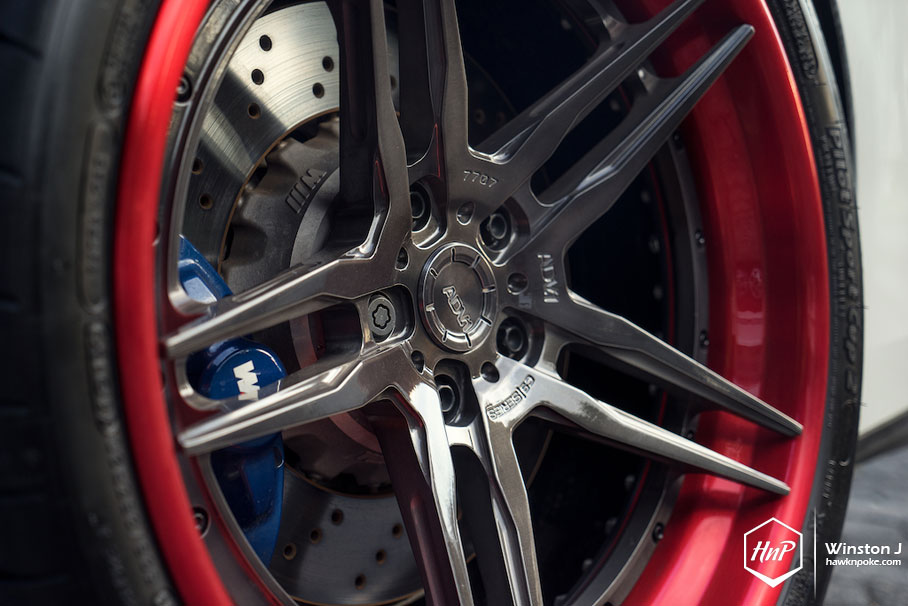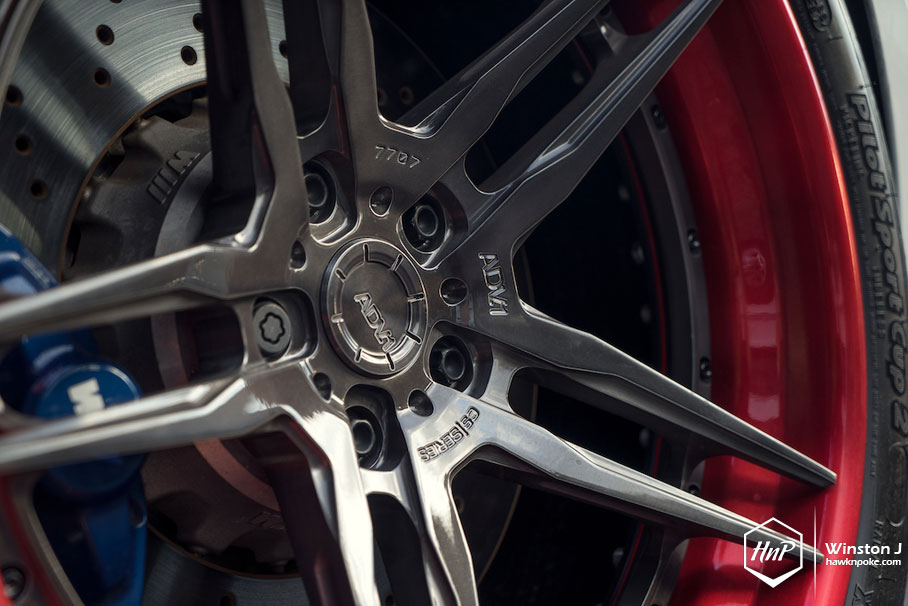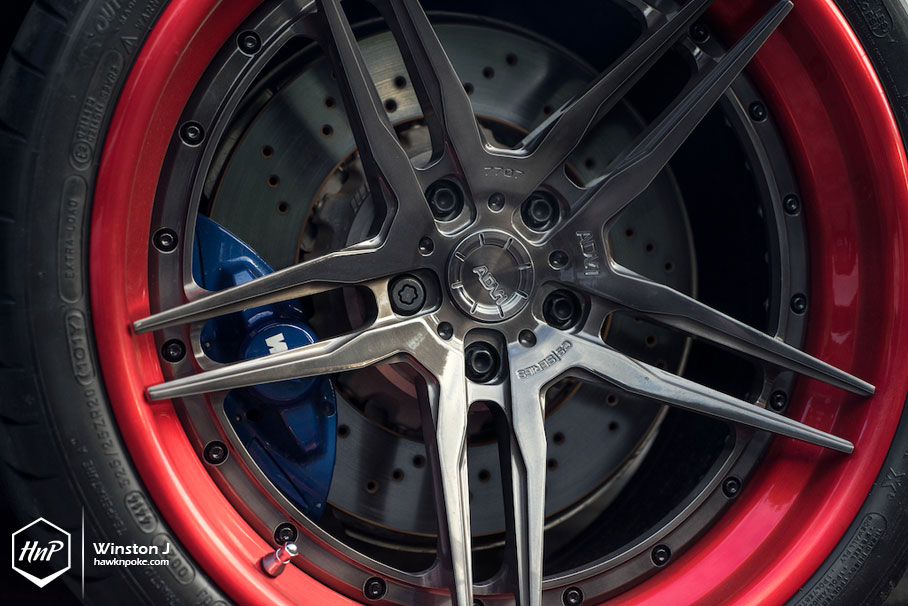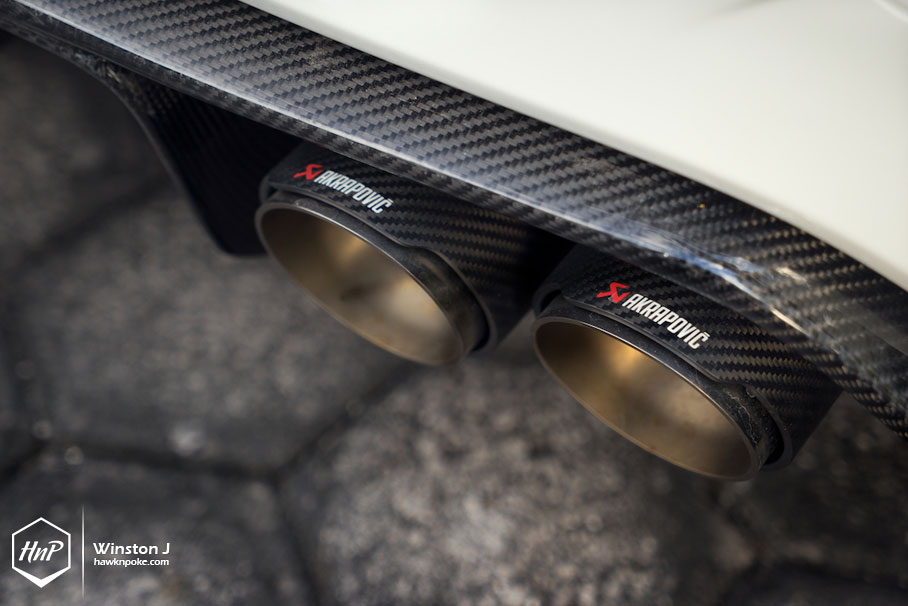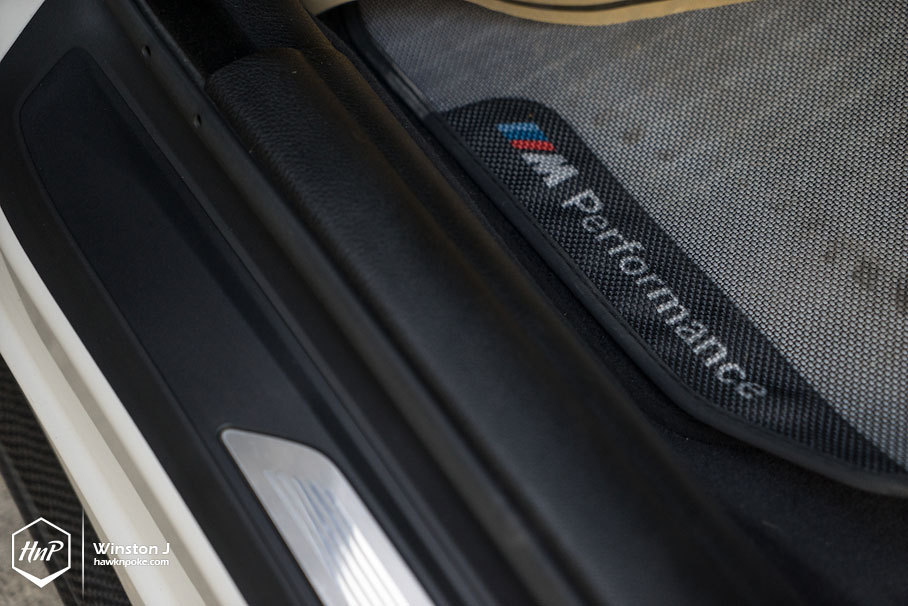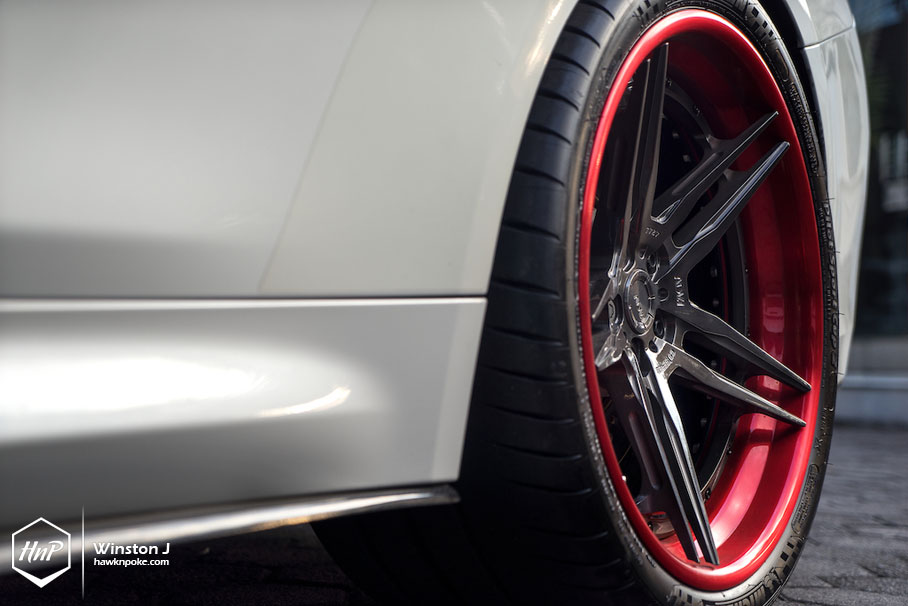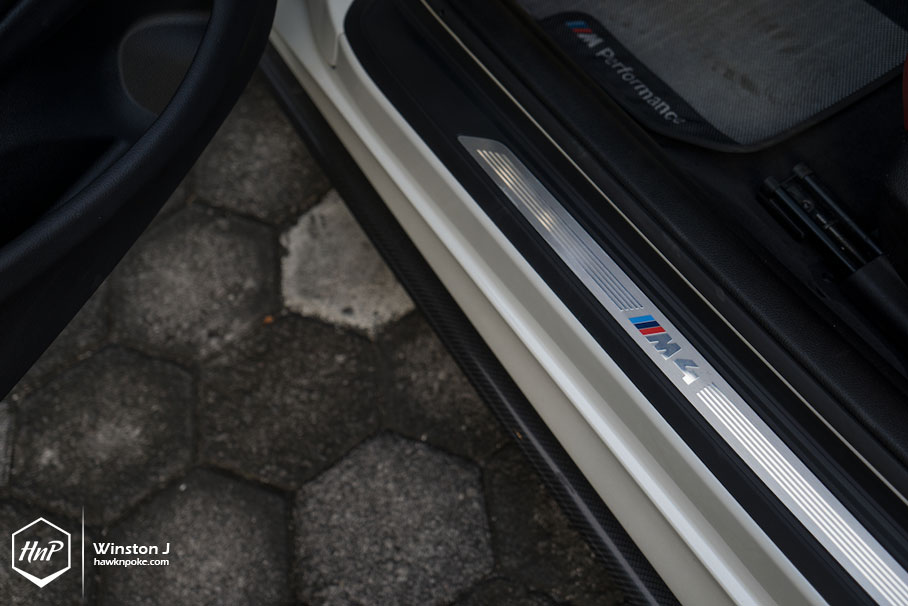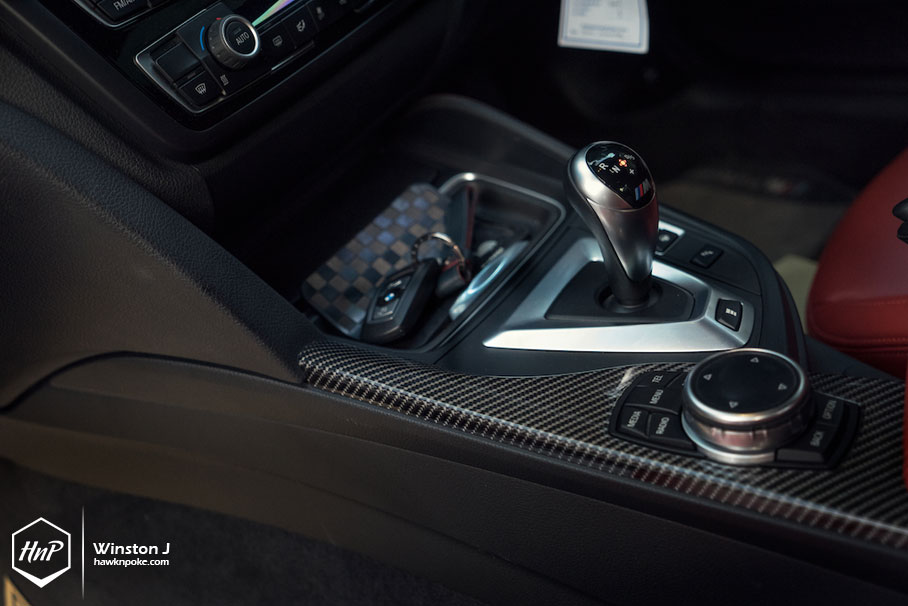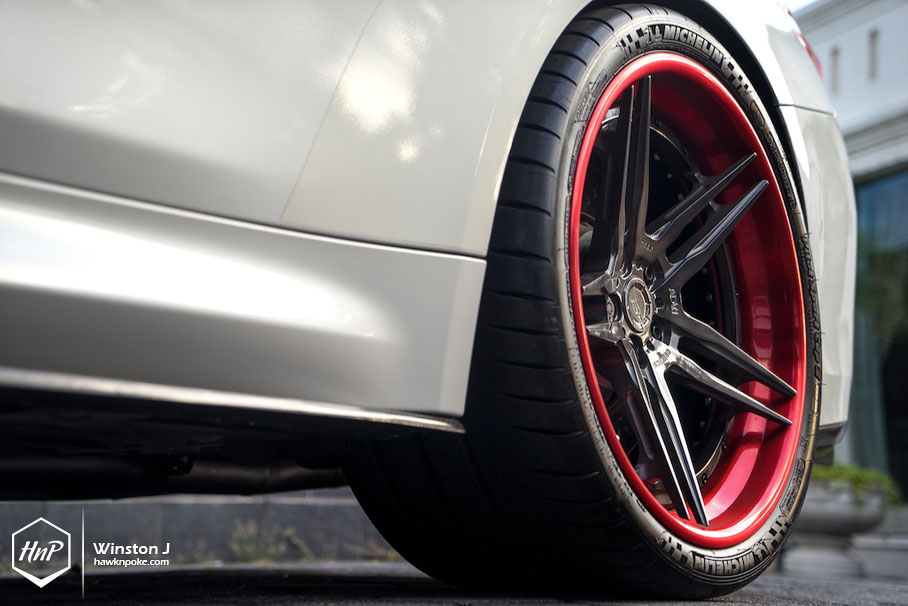 Modification Specs
ADV.1 ADV05 TS CS 20″x10-11.5
Michelin Pilot Sport Cup 2 275/30 325/25
KW Suspension V3
Akrapovic exhaust
GruppeM intake
CPM Chassis Tuning
Vorsteiner aero kit
Additional Infos
Photography by:
Winston J
Mobile: +6281932092426
Email: winston_jaury@hotmail.com