Lagoon of Speed // BMW M4 on Rotiform
Inspired by an UAE circuit, built by the German, and driven on the humble streets of Indonesia. Today's Yas Marina Blue M4 has struck our attention from every angle. A unique and pleasantly beautiful color scheme, combined with tailored wheels-choice and captured by Winston J on such beautiful winding roads of Central Java. It's definitely one of the more unique M4-builds Indonesia have ever seen.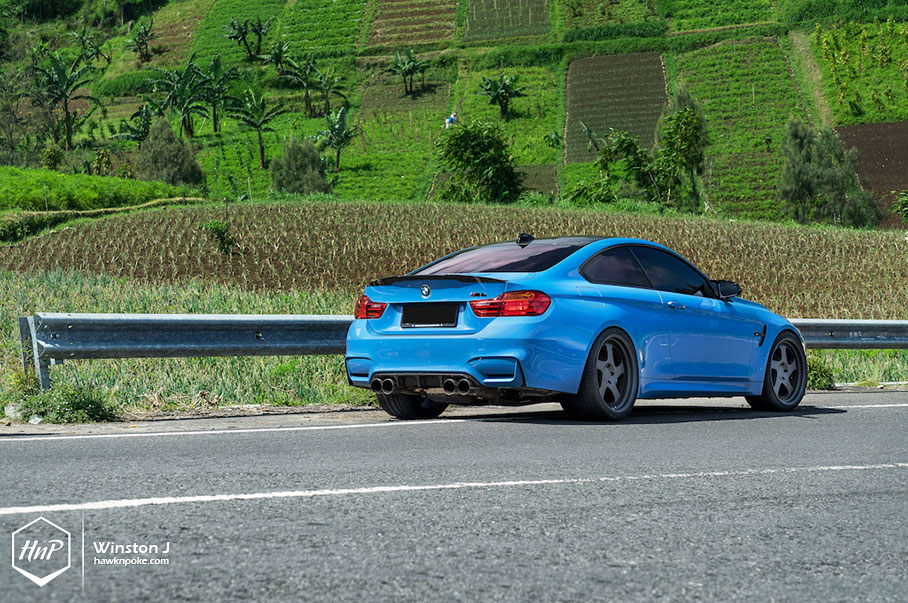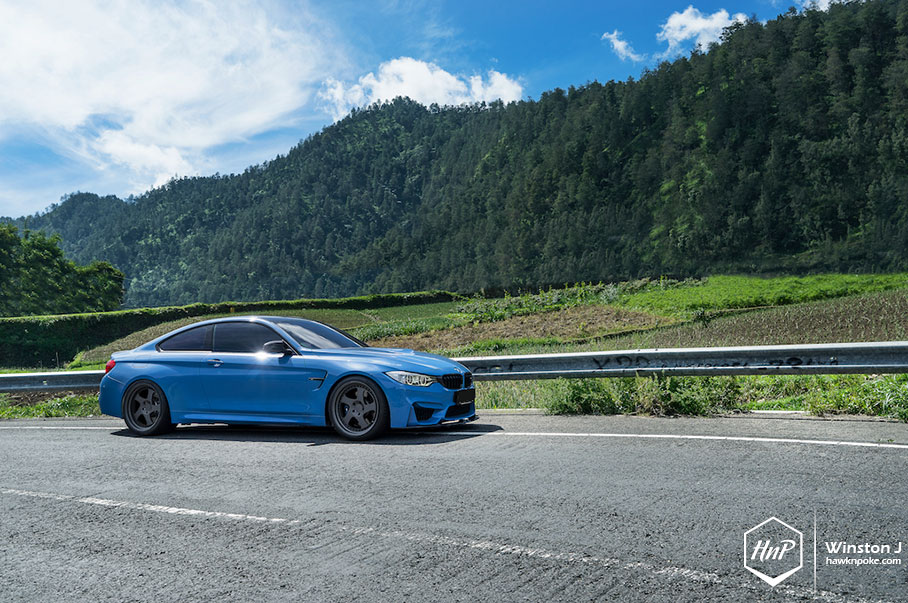 Yas Marina Blue has always been one of the most talked-about color option since the M4's initial reveal. A fresh, mildly futuristic, subtly playful and racing-derived color scheme that's perfectly suited to the sports coupe's DNA. Inspired by the bayside location of same-named Yas Marina circuit in Abu Dhabi, the Yas Marina Blue tone gently reflects the UAE circuit's closeness to the ocean. Soothing yet energetic. Even the exterior facades and circuit lines of Yas Marina race track has also been painted in a similar shade of blue.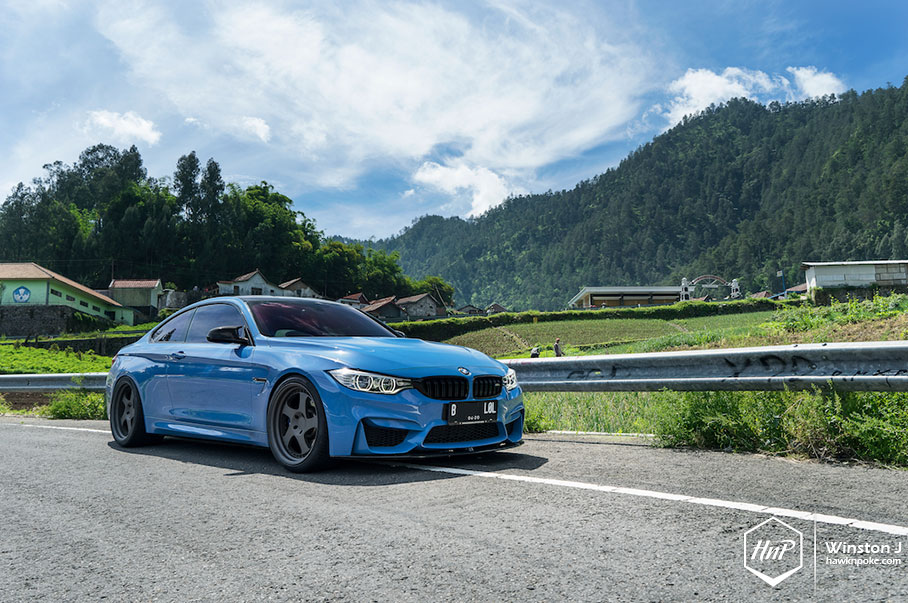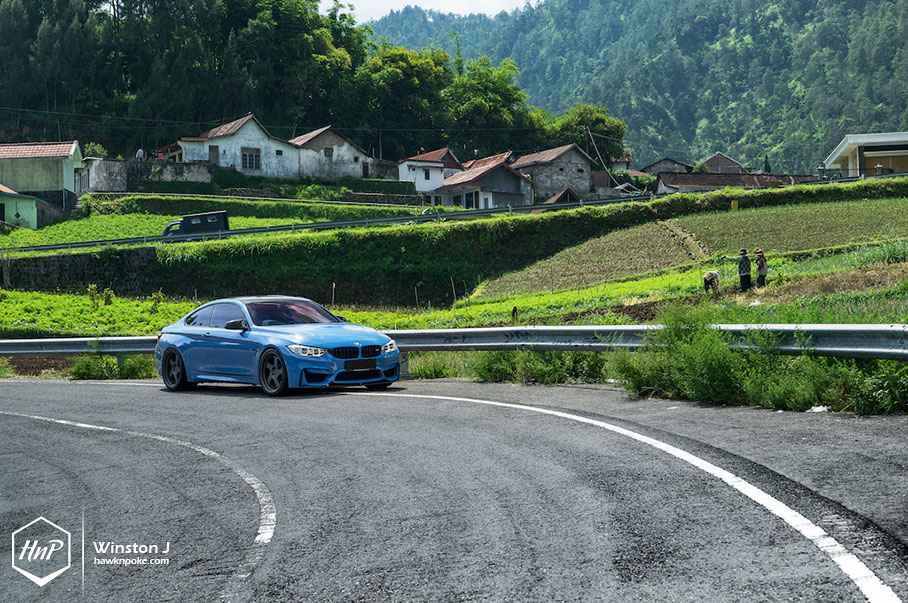 Being one of the only few YMB M4's in Indonesia, and perhaps the only one in Central Java, today's M4 has started its journey with the word 'Exclusive' already all over it since day one. Yet the owner has coursed even further towards the-road-less-travelled with his modifications of choice. Amongst the most apparent is the set of meticulously detailed Rotiform TMB in such Textured Gun Metallic finish. A stunner, isn't it?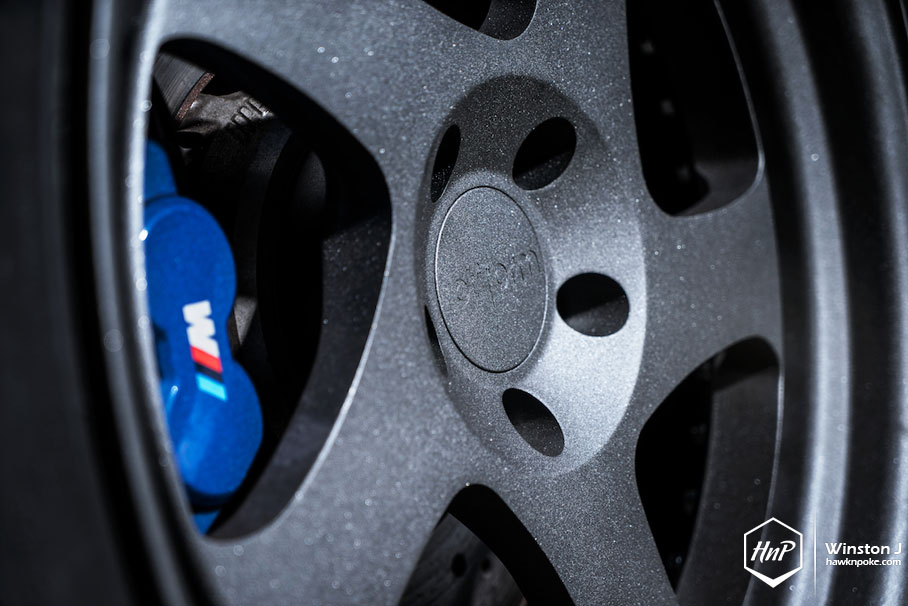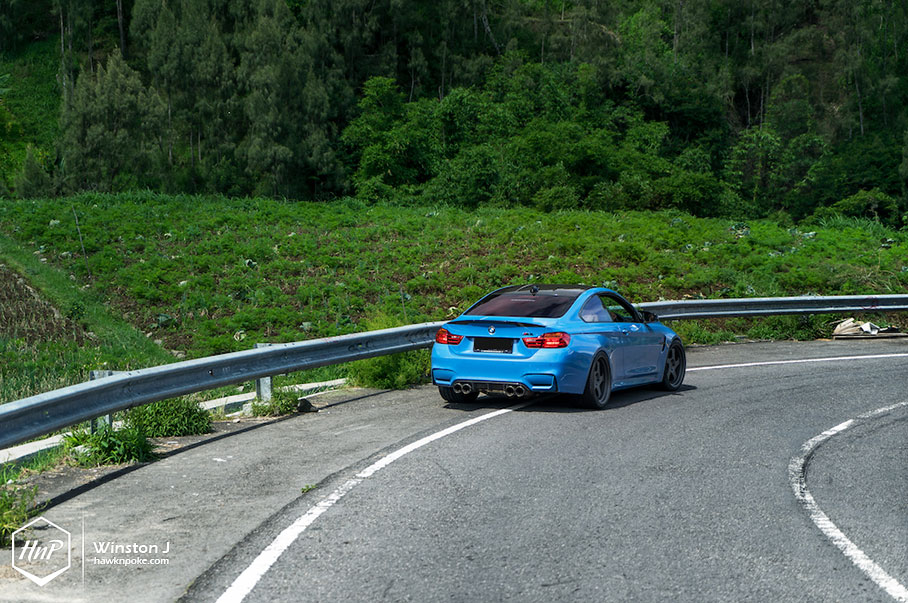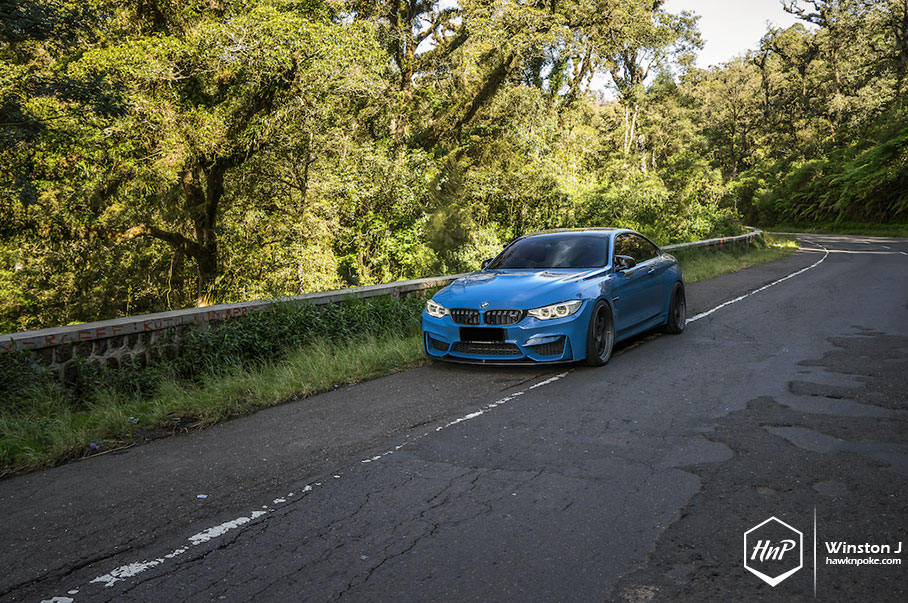 Complimenting the YMB color scheme's race-derived agenda is a set of RKP carbon add-on kits found all around the M4. Sporty, functional and highly detailed, such subtle tone of 'carbon black' turned out to be the perfect pairing for the gun-met Rotiform wheels of choice. A stunning and coherent all-around setup that has truly served the M4's original purpose: becoming the ultimate sports coupe.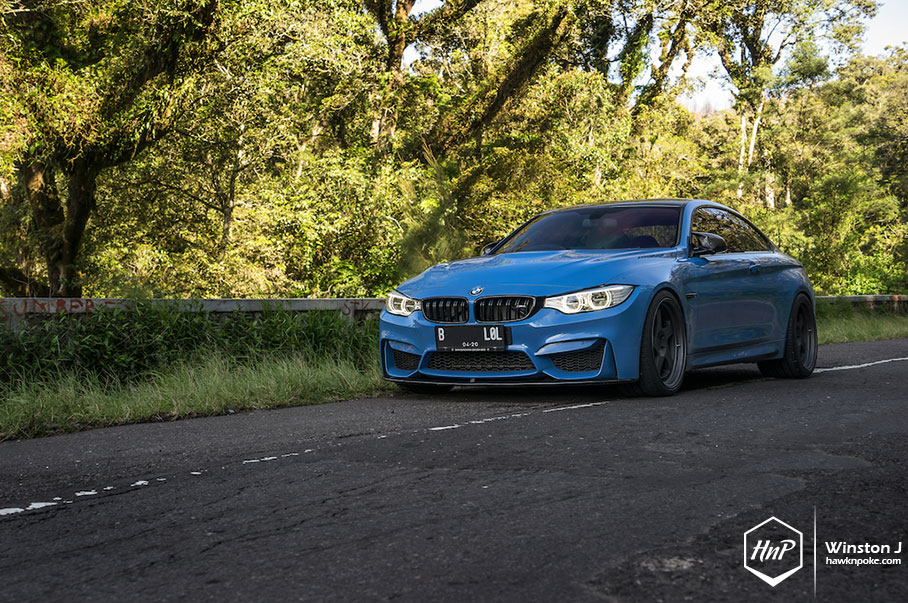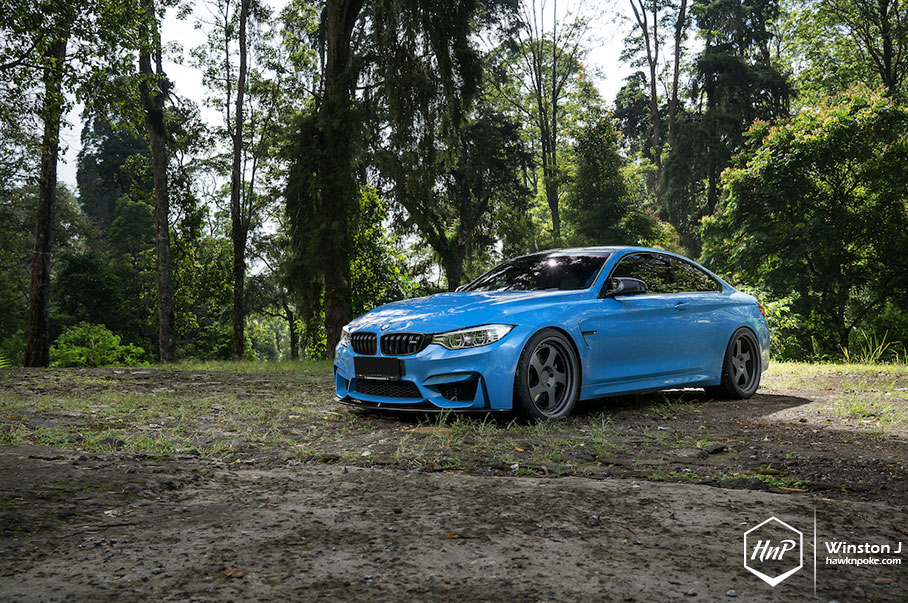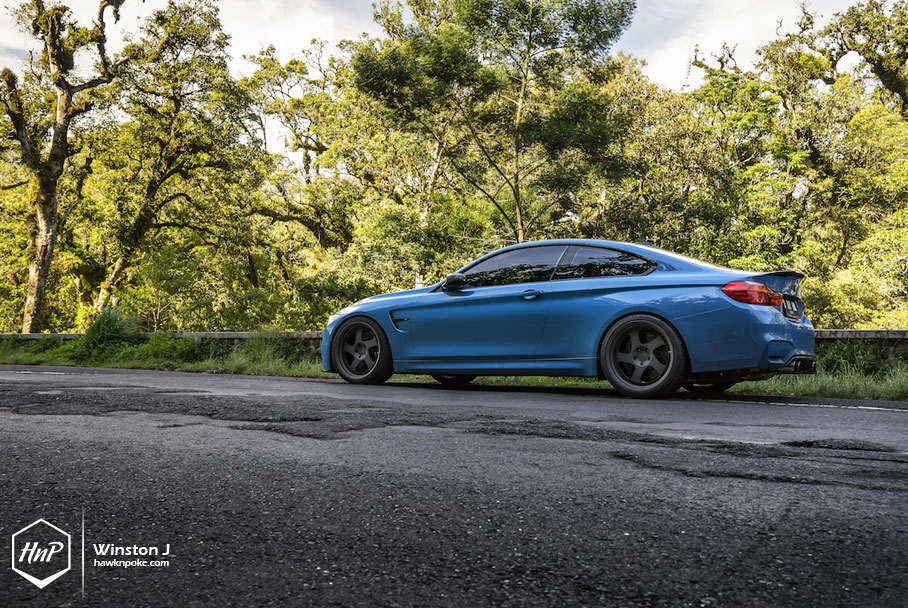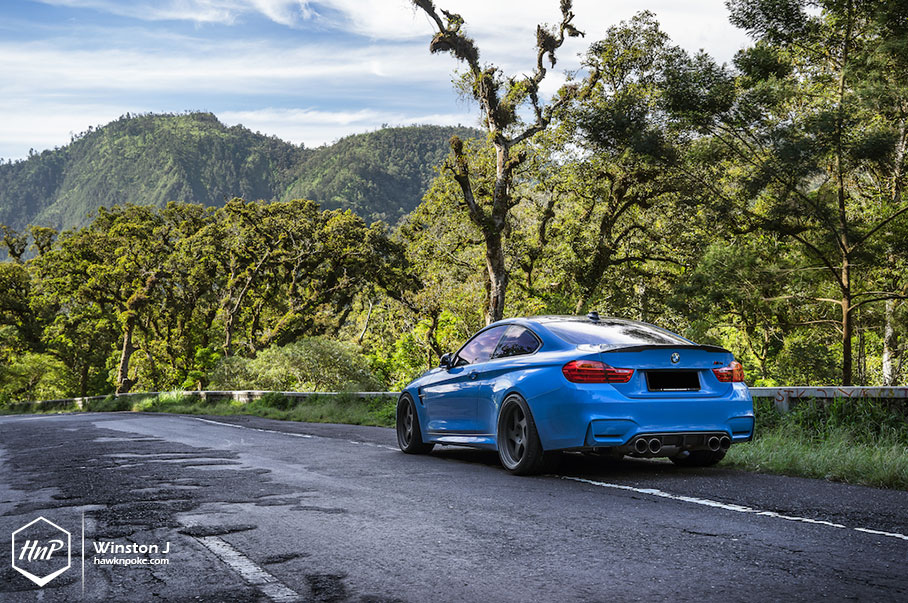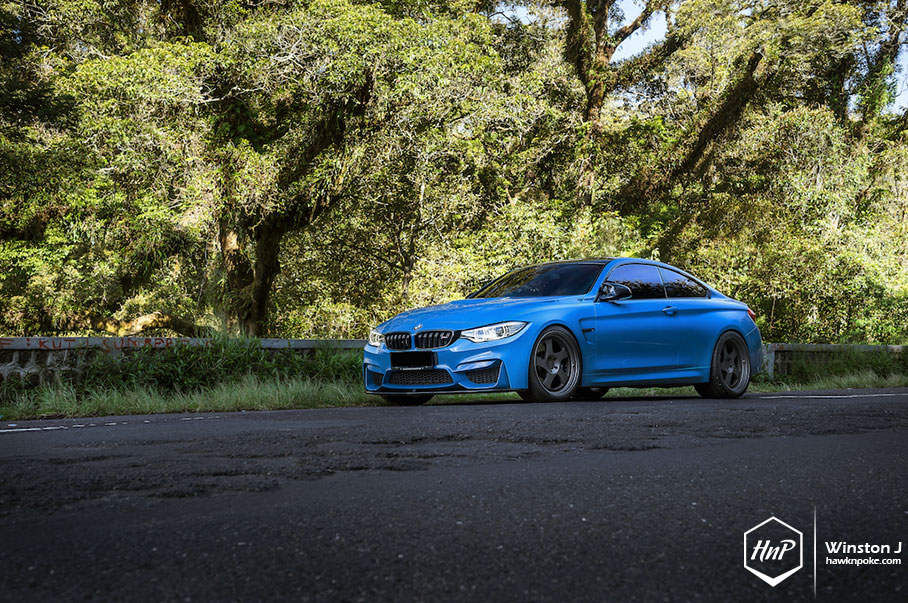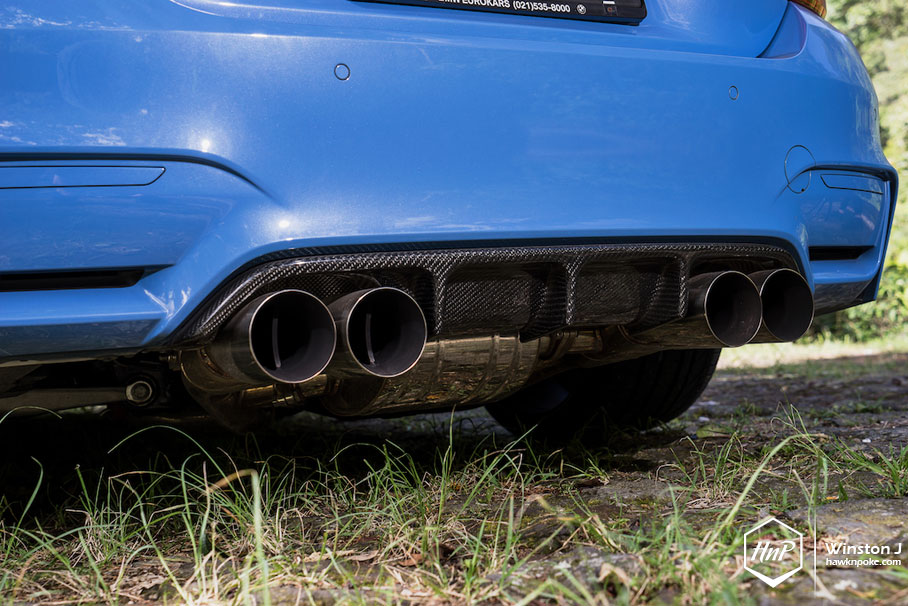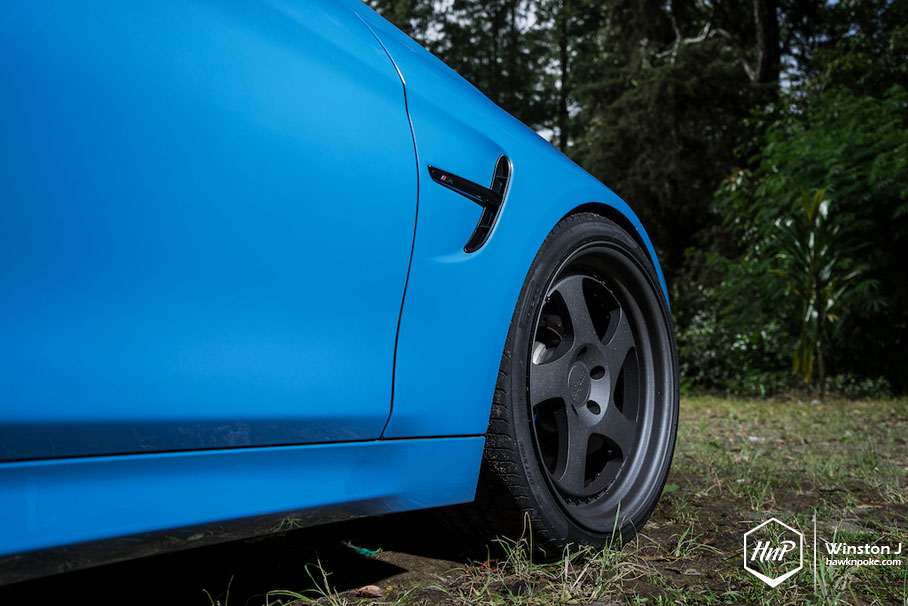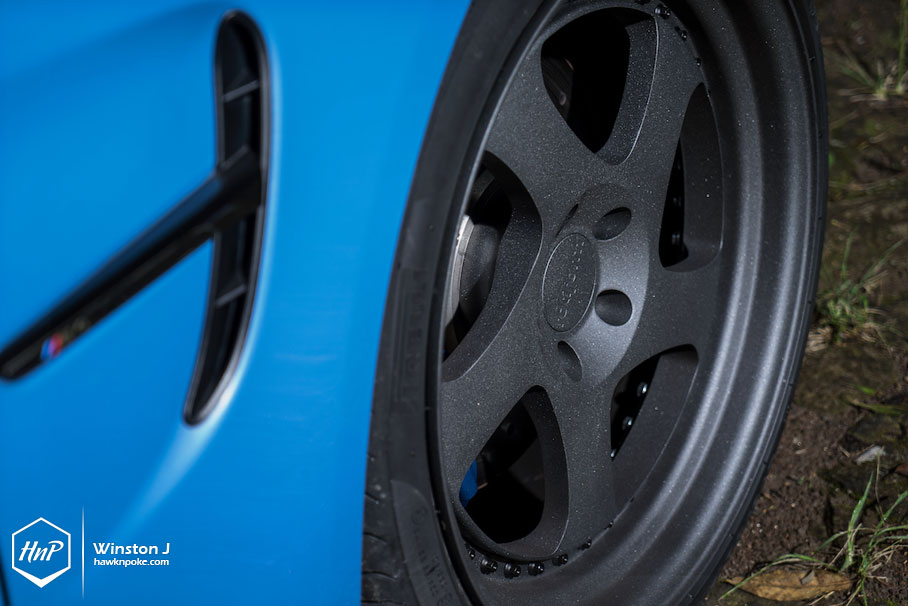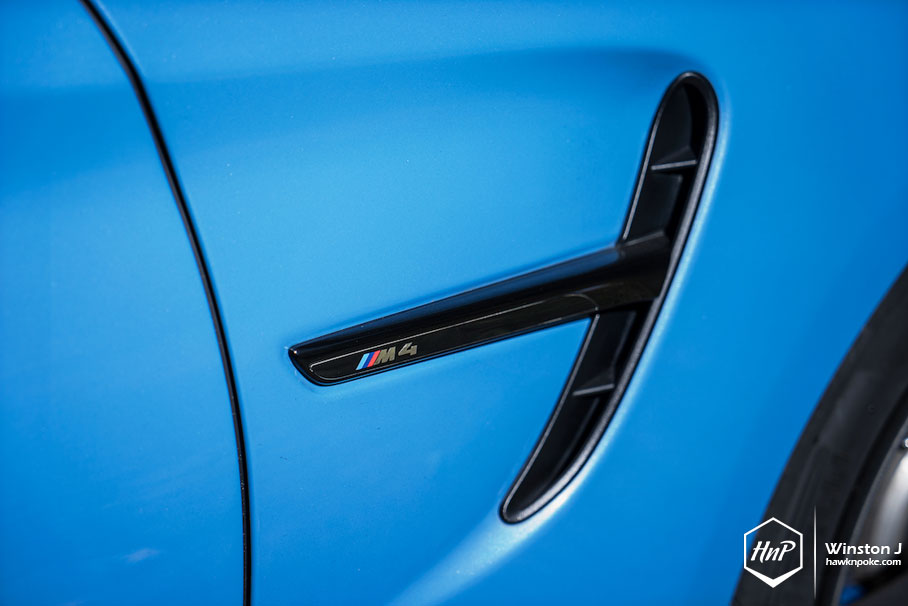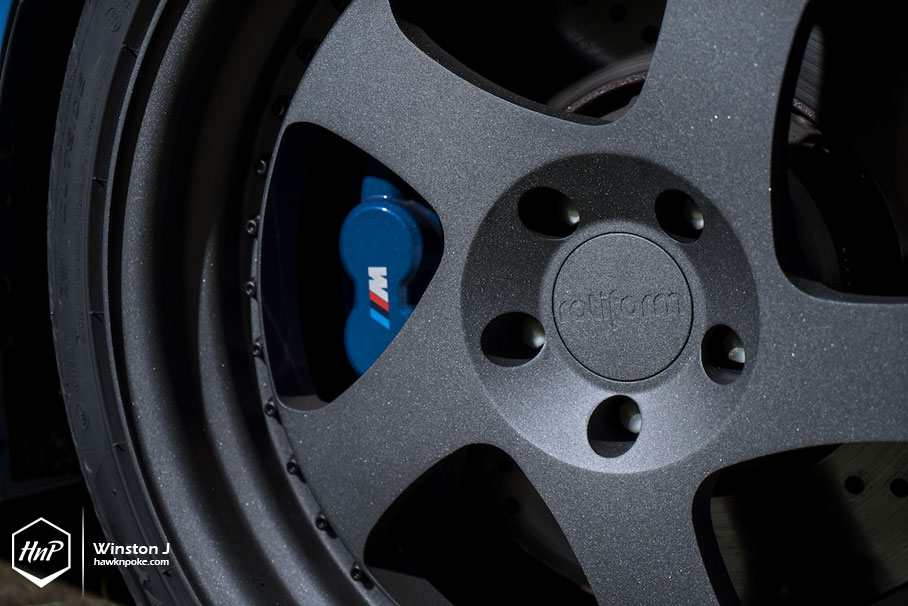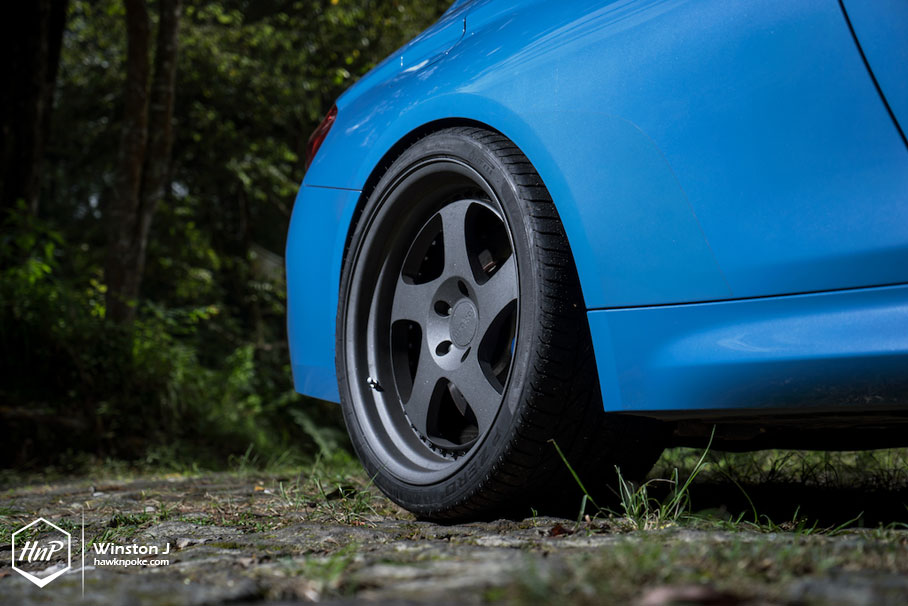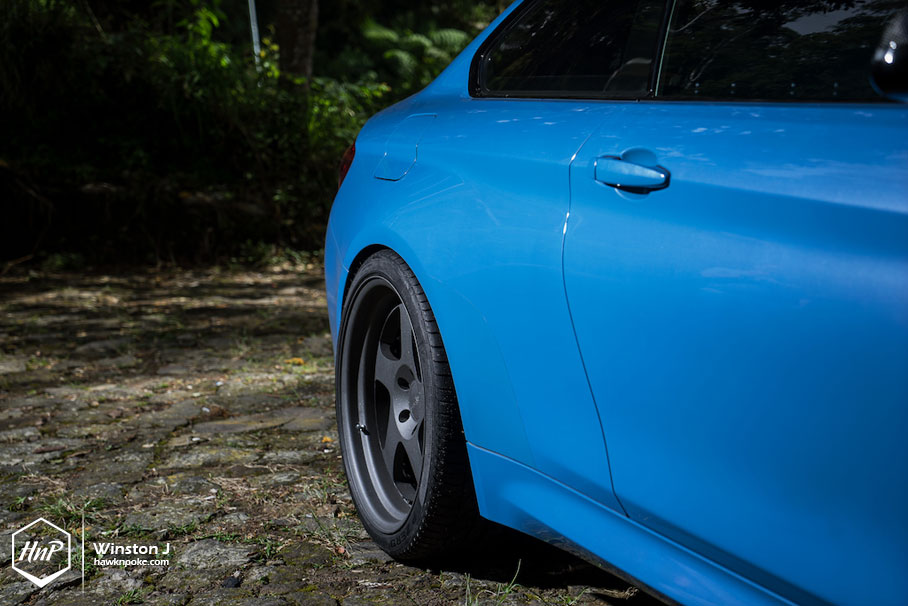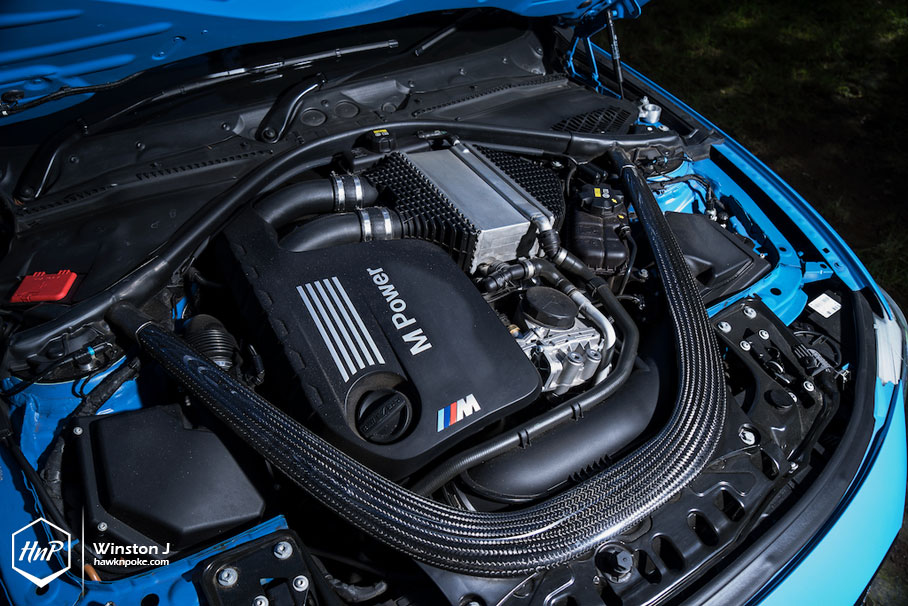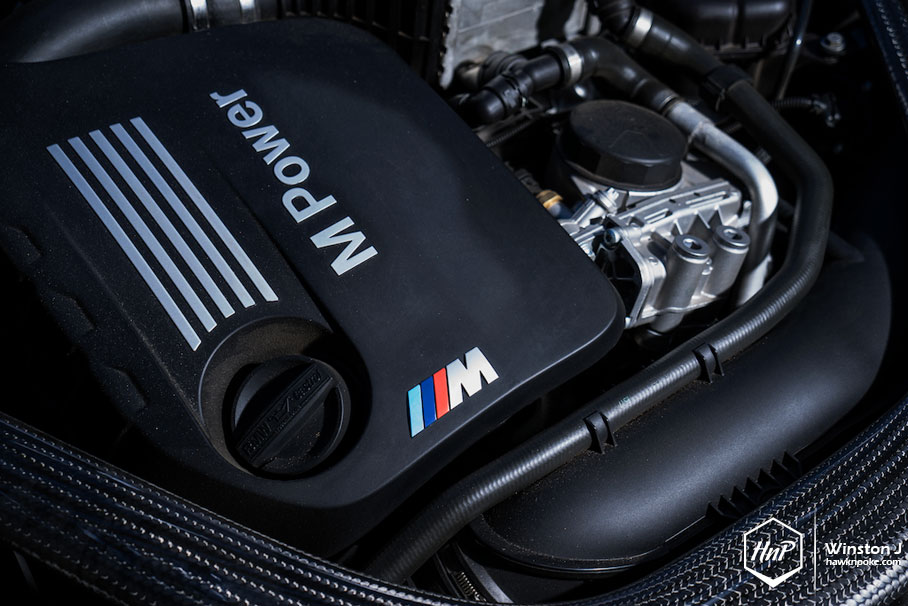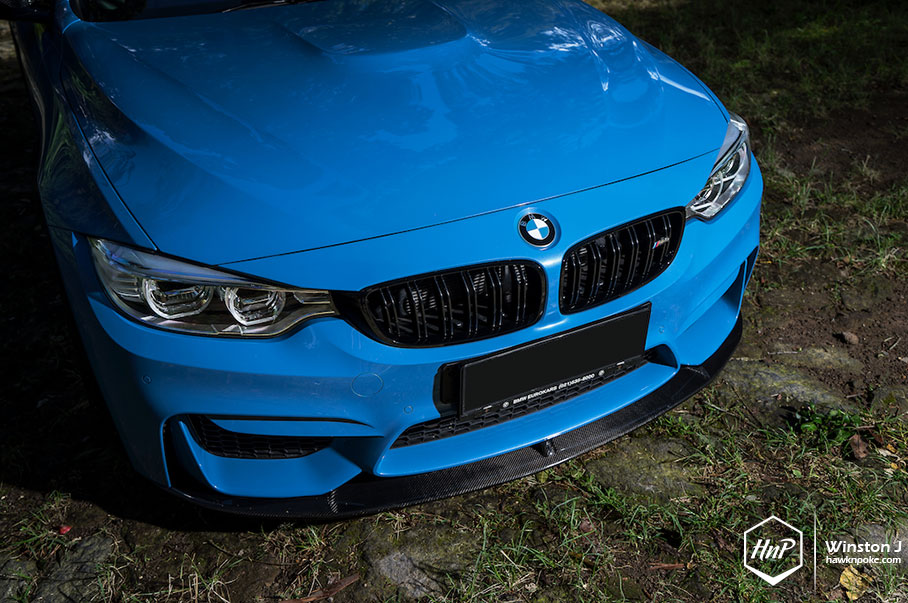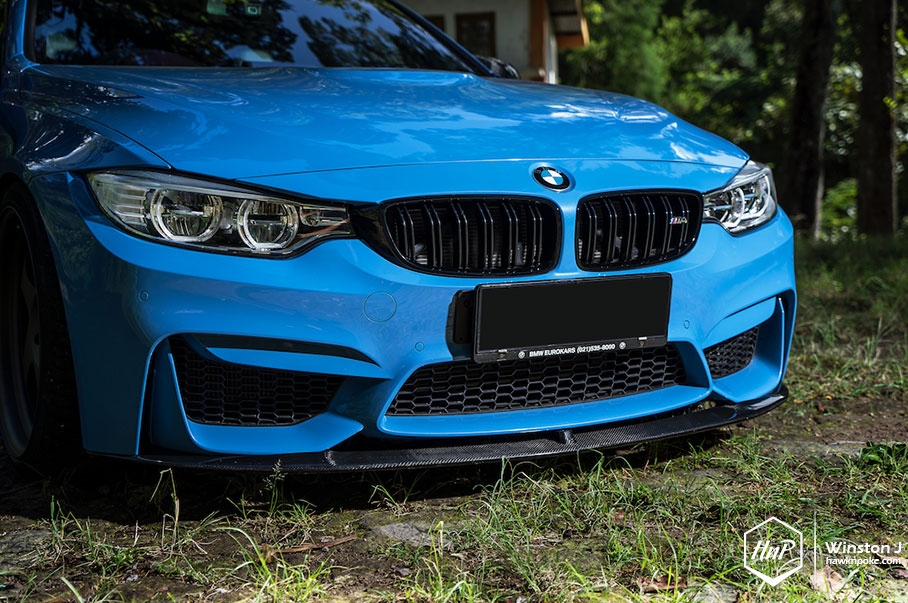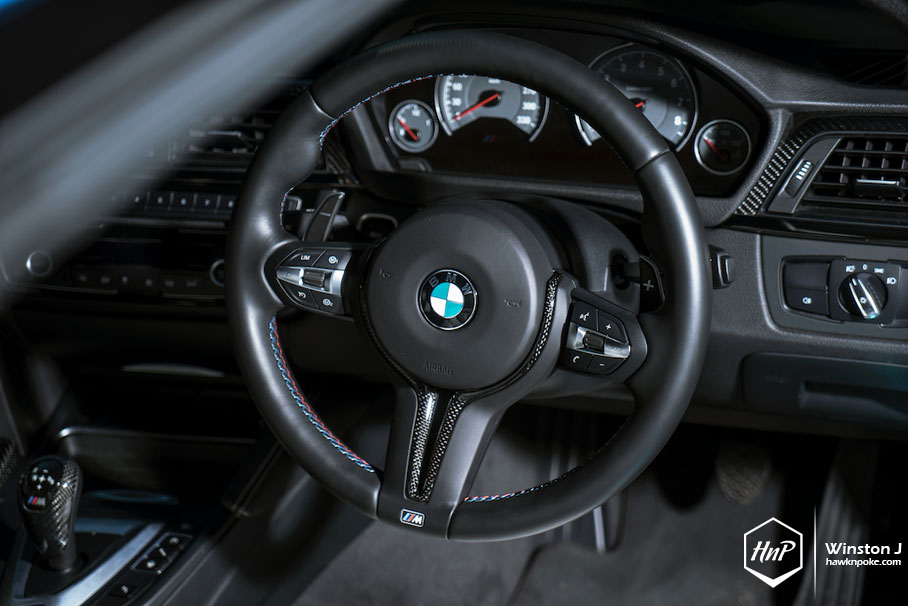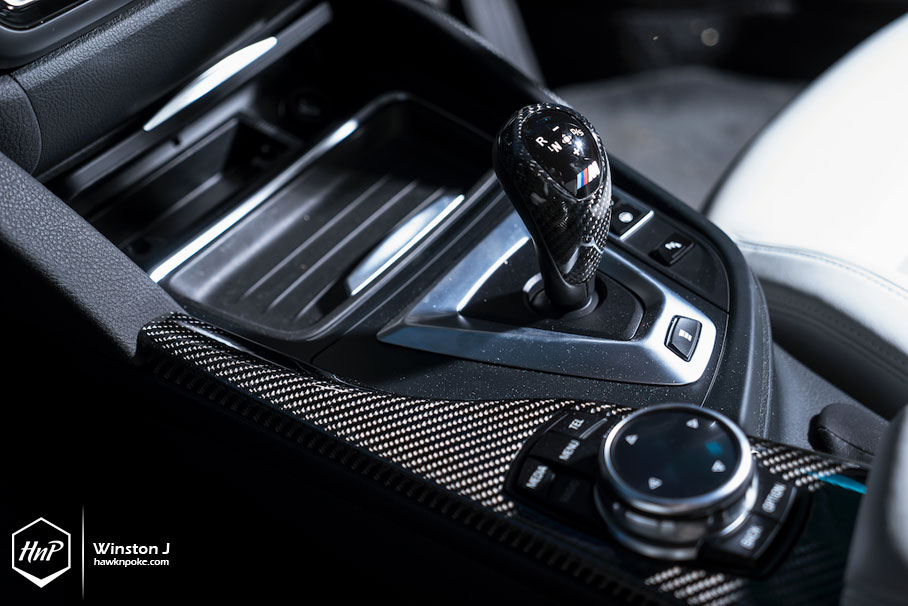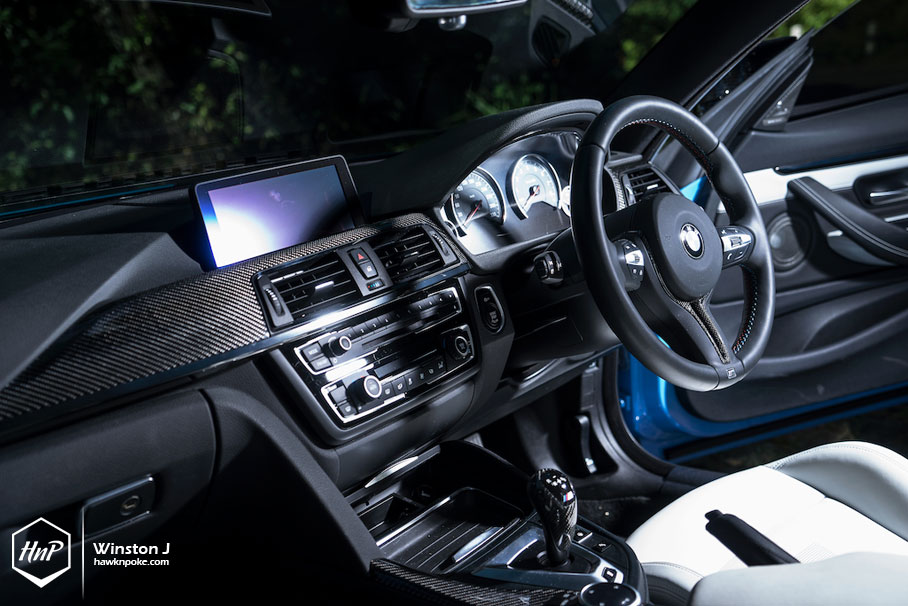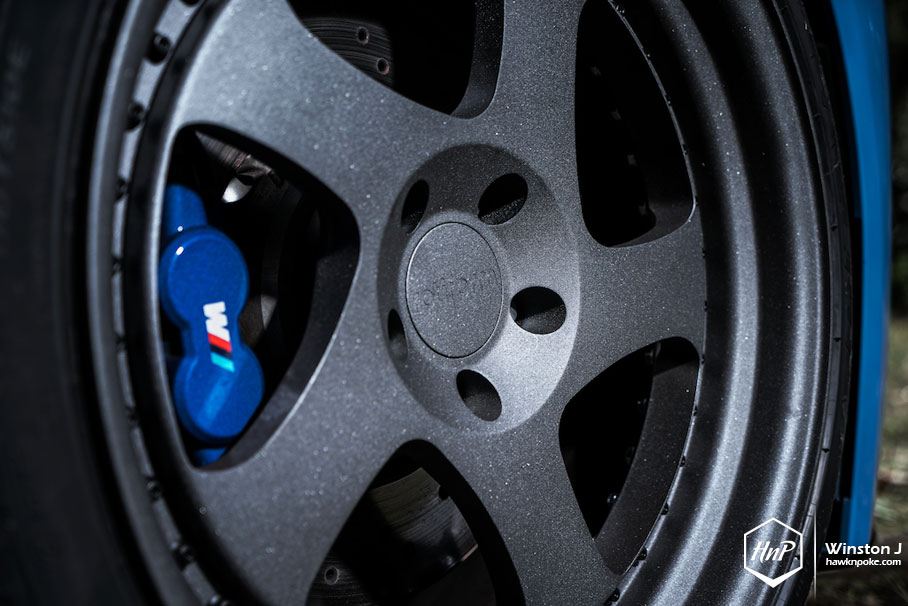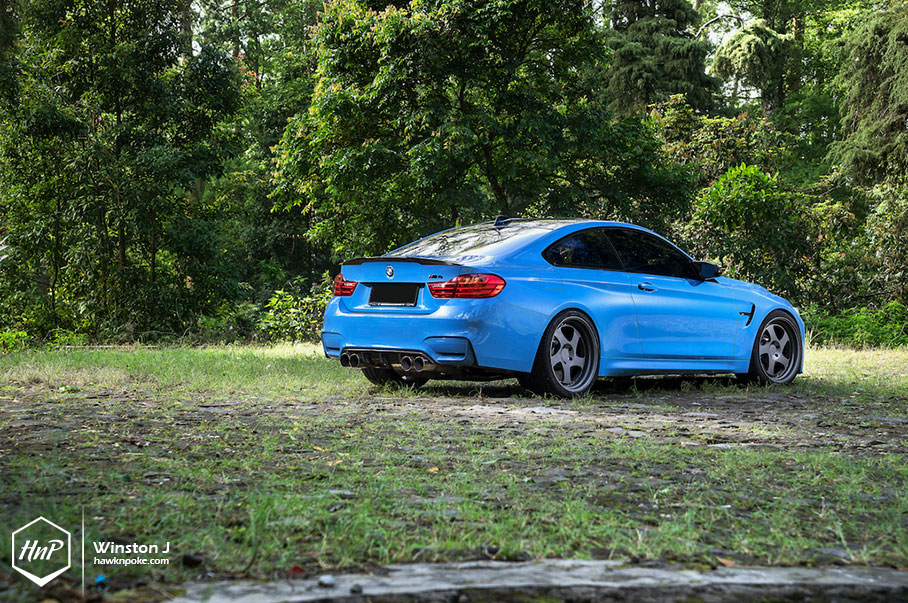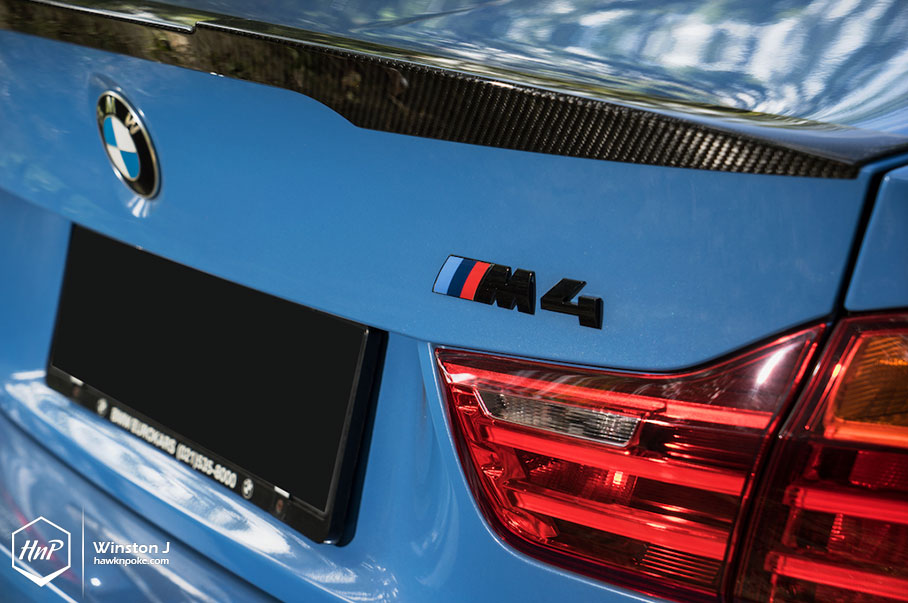 Modification Specs
RKP carbon aero kit
Rotiform TMB 20″x10.5-12 textured gunmetal
Pirelli Scorpion Zero 275/30 325/25
KW Suspension HAS
Meisterschaft Exhaust
Additional Infos
Photography by:
Winston J
Mobile: +6281932092426
Email: winston_jaury@hotmail.com