One Eccentric Crossover // Albert's MINI Countryman S on BC Forged
Countless times we've encountered, in the dynamic stories of car ownership, owners have been setting their target cars ever since the beginning; the dreamed ride. There are, however, also stories of those never planning to buy a certain model, yet bewitched by the model's persona upon viewing it in person on the showroom floor. This is especially true for Albert the owner of today's MINI Countryman.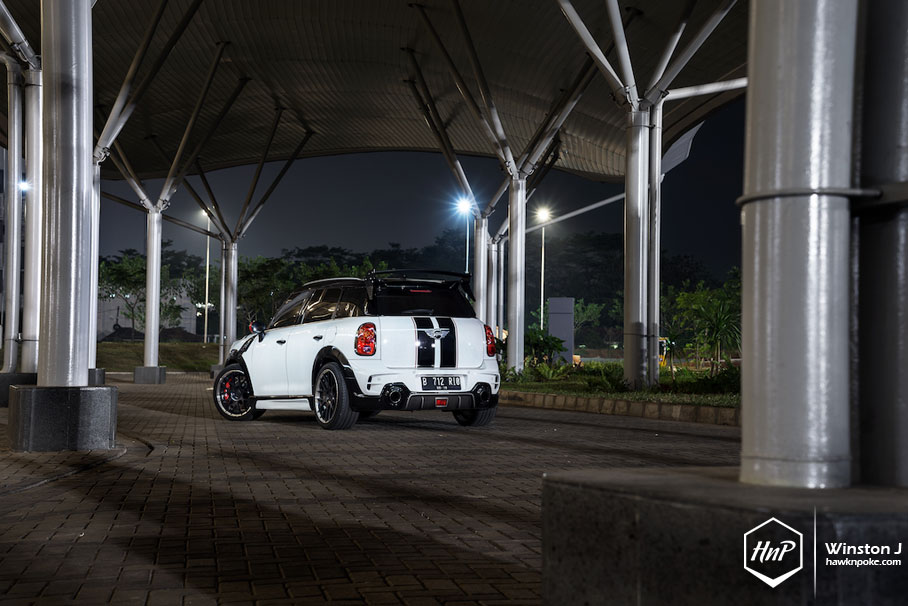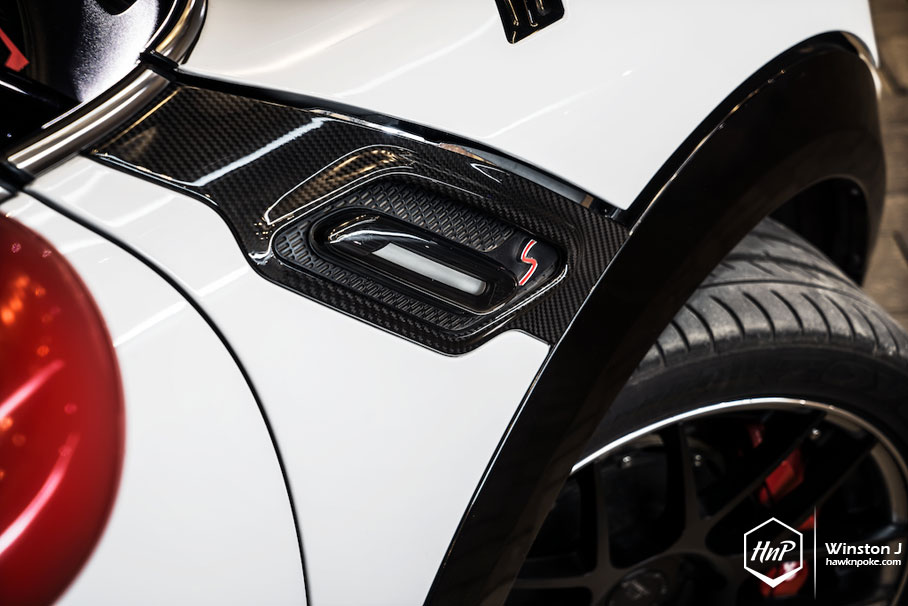 First launched in 2010, the Countryman is MINI's answer to the subcompact crossover market. With the recent explosion of crossover popularity, it's no wonder that MINI has been rolling up their sleeves to prepare the quirkiest crossover out there. Competing against other premium crossovers, such as the BMW's X1 and Merc's GLA, MINI's offering definitely packed more style and eccentricity way above the rest.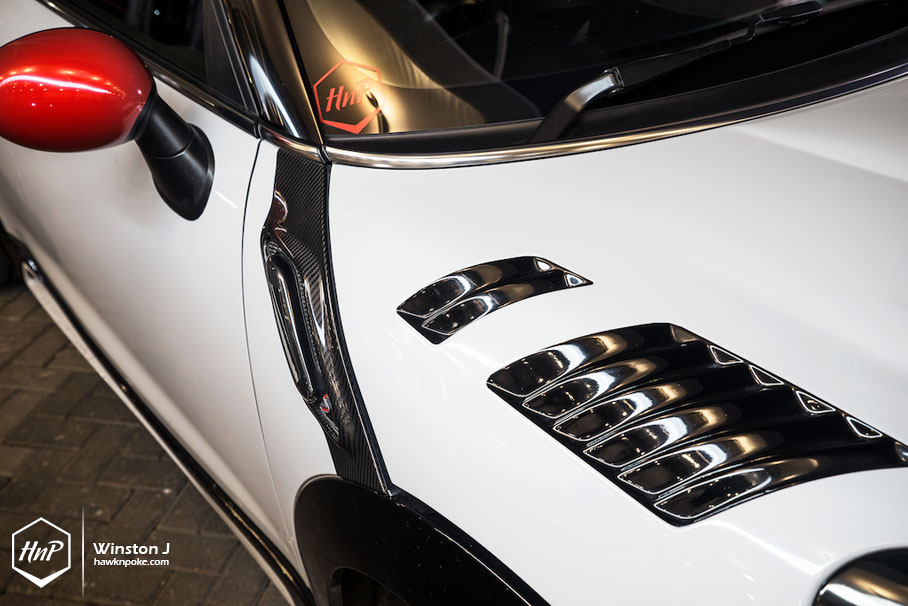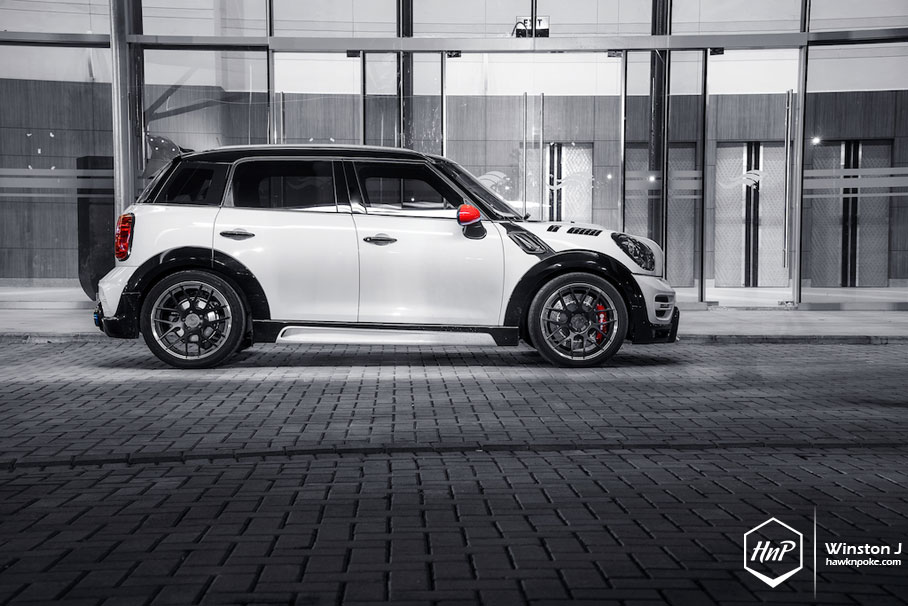 With a wide selection of engines and ample interior space, combined with MINI's limitless customization palettes, the Countryman easily became MINI's second most popular model after the classic Cooper.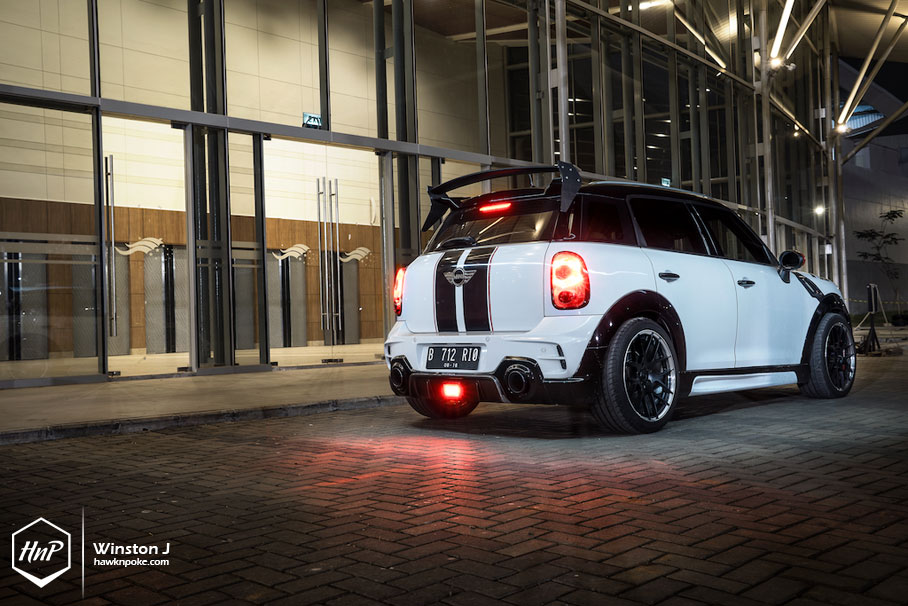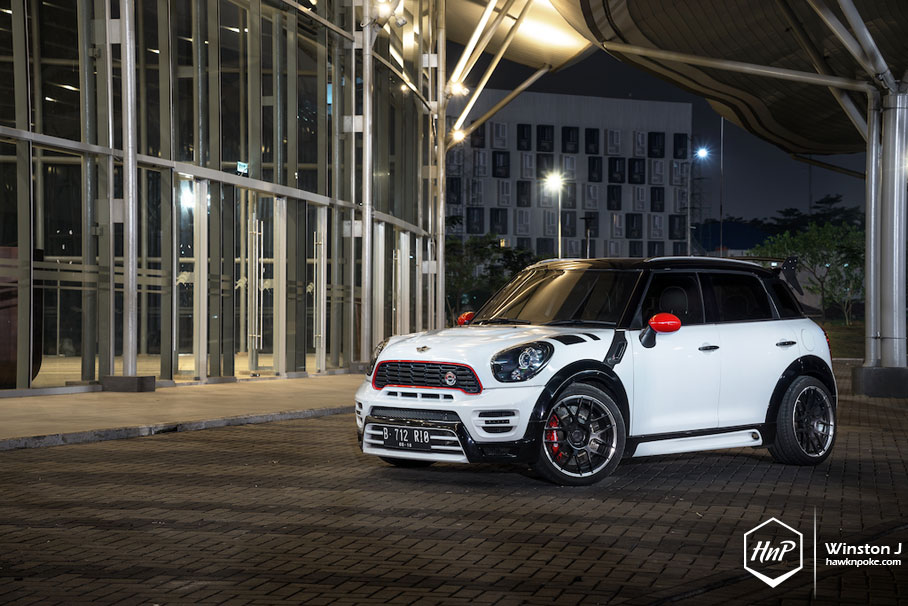 Albert has always been a modified car fan for as long as he could've remembered, and it runs in the family too. First introduced to modified cars by his father at the age of two (it was a tuned Lancer at that time), he grew up like most of us here, playing racing video games and tuning virtual cars. Yet last year he has finally managed to tune this particular MINI in real life.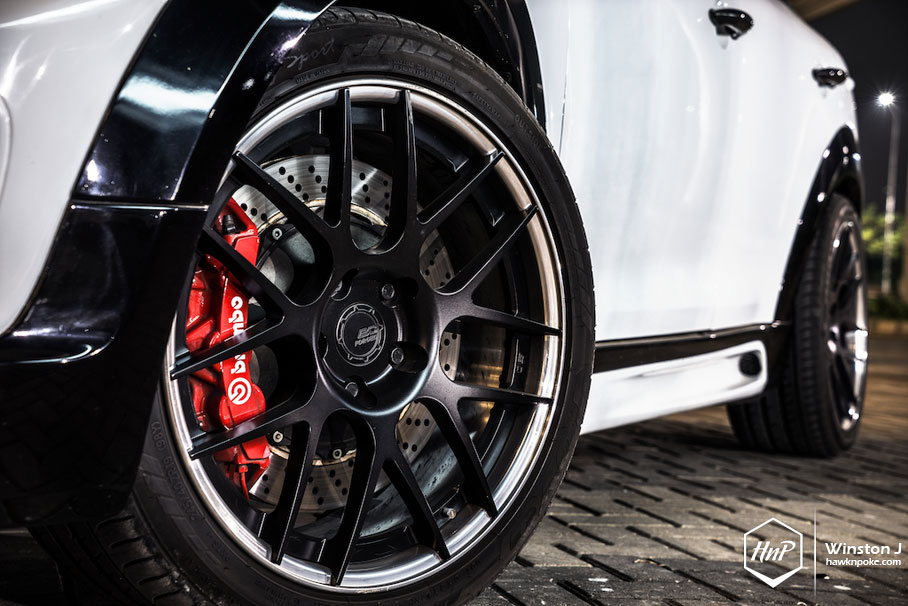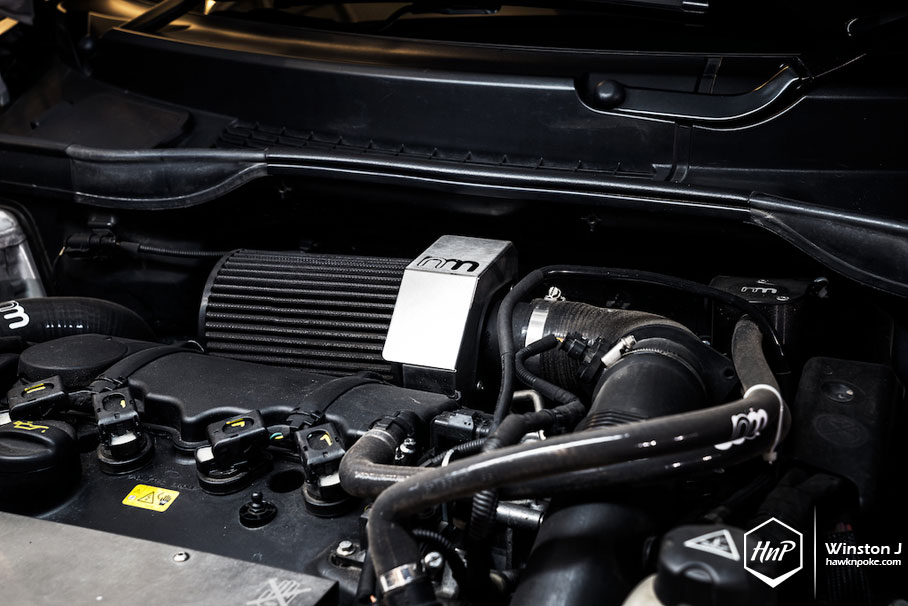 Having an utterly strong need for speed, Albert chose to prioritize performance mods over everything else. From NM tuning parts to FI turboback exhaust to Manic Stage 2+ tune, Albert's Countryman clearly packs way more horsepower than your average grocery-getter. Further complimented by the 6-pot Brembo GT brakes, which have admittedly saved his life couple of times, it's become the uber-sporty city cruiser ready to take some beating on the tracks.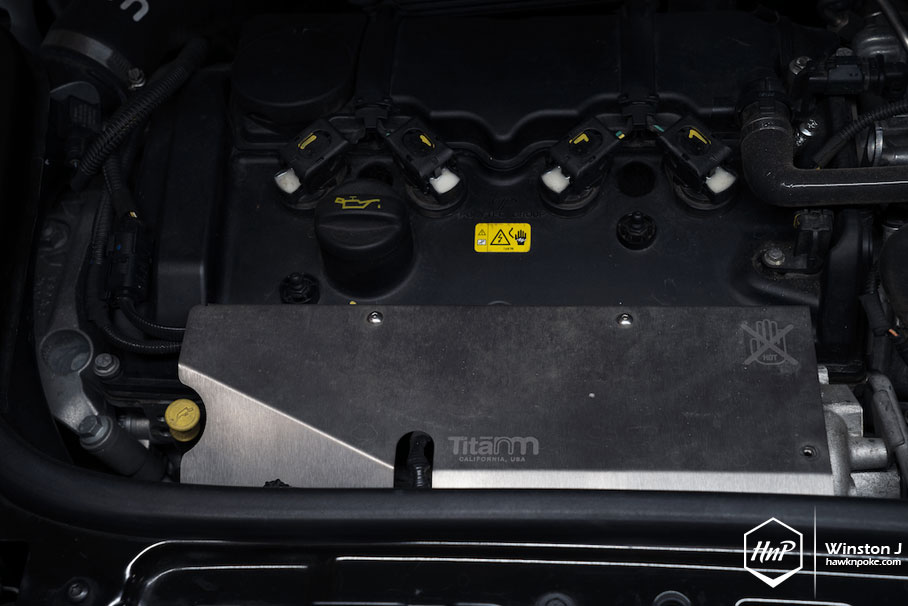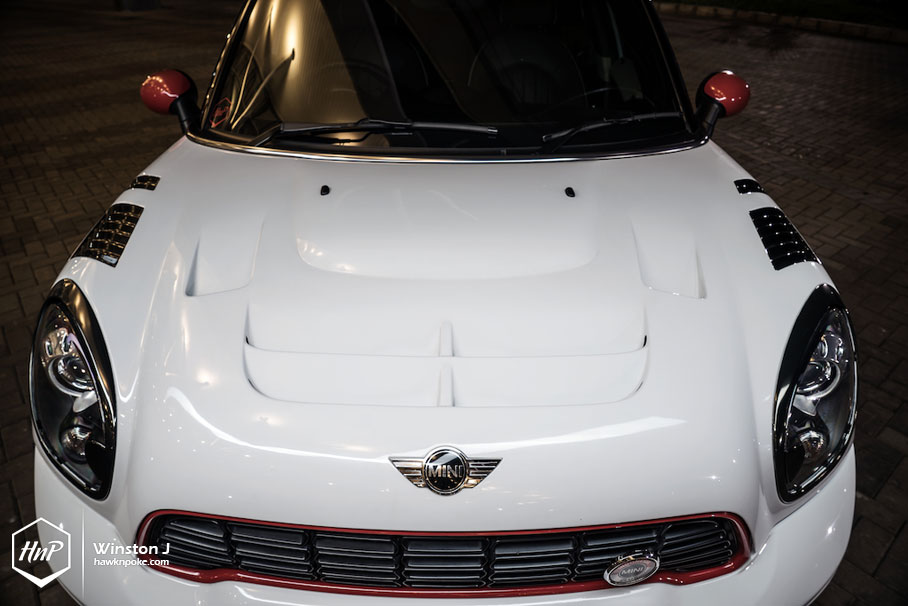 Following on the performance upgrades are a plethora of unique exterior parts and wheel combination. Relying on Garbino aero kit, DuelL AG hood, and rolling on BC Forged wheels, Albert has successfully turned his already-eccentric crossover into one of the most aggressive-looking Countryman in town.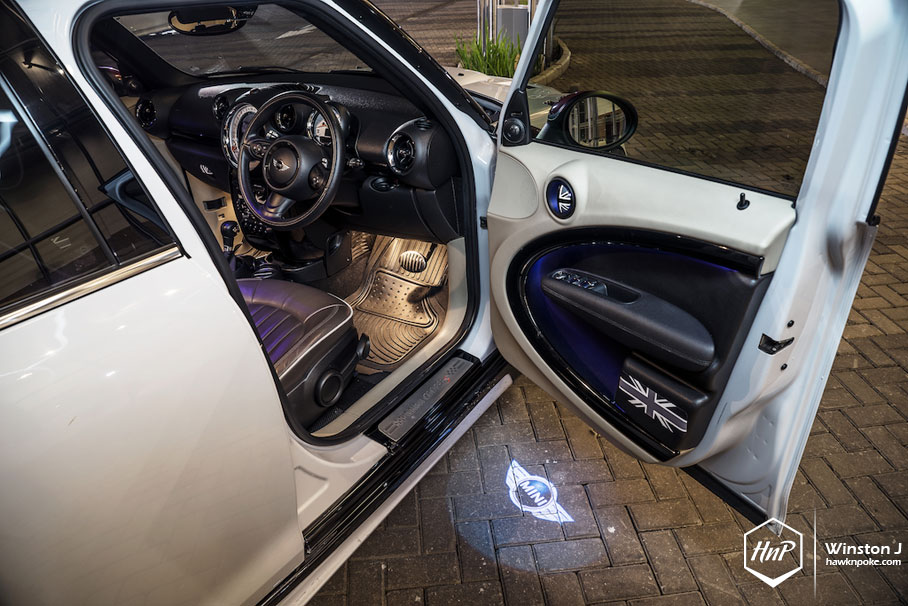 Modification Specs
WHEELS ETC
Brembo GT 6-pot 365mm
BC Forged 19″x8.5
Toyo T1S 245/40/19
Silvers Coilover
CPM Japan Reinforcement Bar
NM swaybar
M7 Tuning Strutbar
NM Lugnuts
ENGINE
NM Airfilter open
NM Oil catch tank
NM upcharge pipe
NM discharge Pipe
FI Exhaust Turboback
Forge Intercooler
Manic Tuning Reflash Stage 2+
NM titan heatshield
EXTERIOR
Garbino front bumper with Beloff DRL
Garbino rear bumber
Garbino side skirt
Garbino carbon wing
Duell AG hood
Carbon side markers
Additional Infos
Photography by:
Winston J
Mobile: +6281932092426
Email: winston_jaury@hotmail.com