Classic Japan Twins // Jason and Eric x Integra Type R
It started off as an accidental inspiration when I (Jason) detailed Eric's car couple of years ago. It looks real-nice and clean after the detailing process was finished. From that day onwards, it became an obsession for me to build one DC2R myself; tuned according to my taste. Therefore I slowly collected all the parts before even getting the car itself.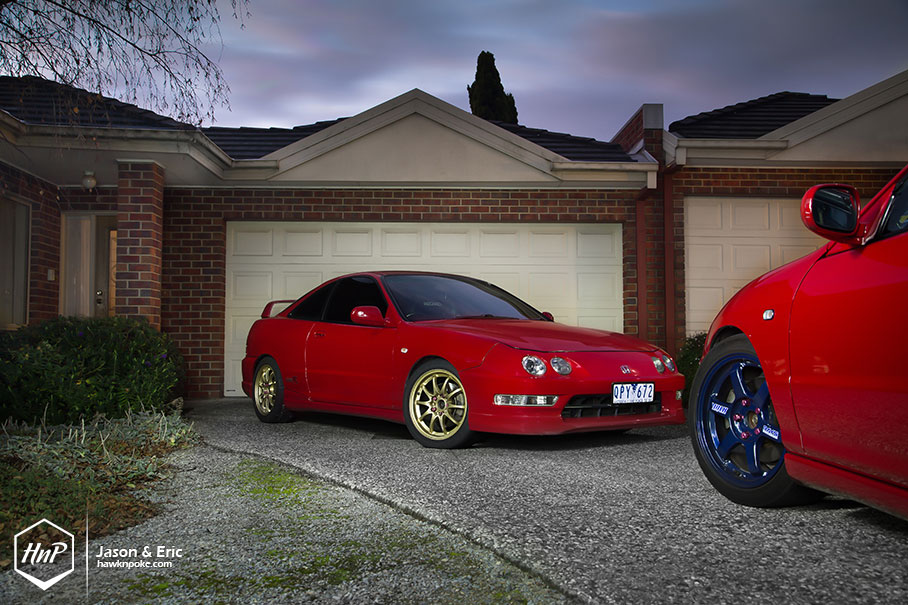 Eric owned his car (shown below) brand new since 2001, it was the second-last brand-new DC2R ever sold in Melbourne. He was faced with the option to go either for yellow or red exterior; yet he chose this gorgeous red one below. Fast forward to 2013, I've also managed to finally acquire the DC2R I've been aiming for. Coincidentally it was the same shade of red as Eric's car.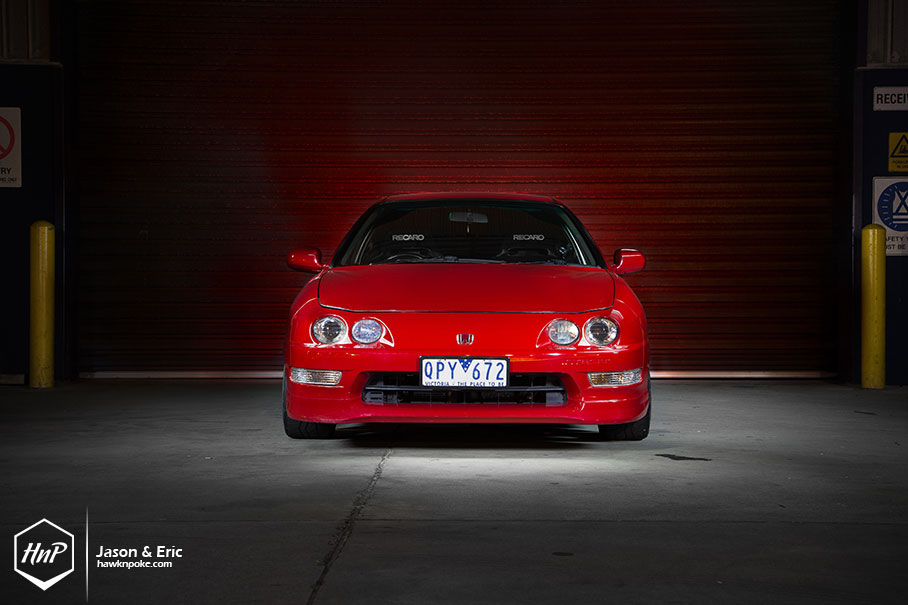 Eric has always maintained his car immaculately ever since the coupe left dealer's floors. On the other hand, the car I bought in 2013 was in a pretty miserable shape. Therefore, having a great passion towards Type R's himself, Eric has thoroughly helped me in restoring my DC2R to its former glory. Safe to say my DC2R has even become his own second project car.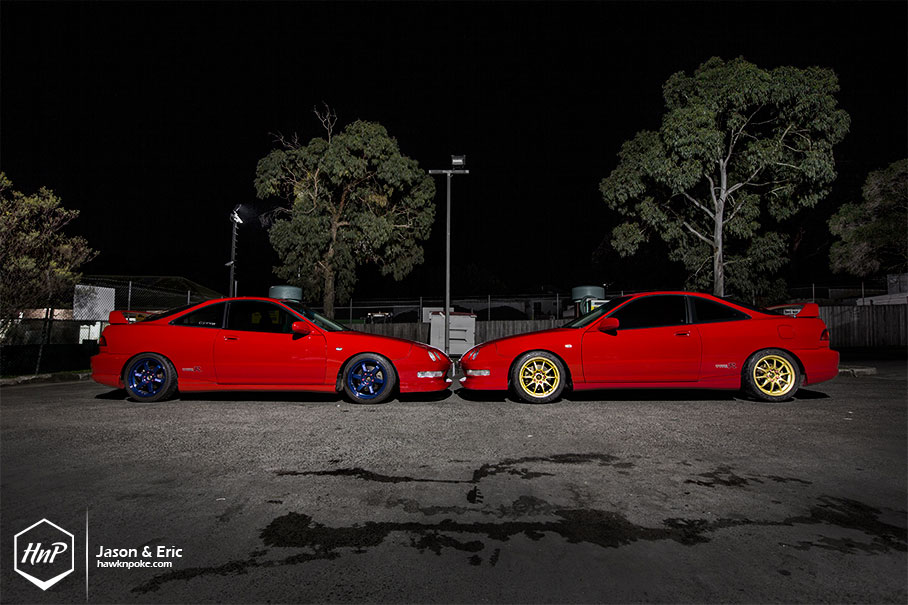 As you might've read from my previous coverage (Three IndoMelbournians), I've been a die-hard Honda fans myself and has been into the car scenes for quite some time. Same with Eric, he's been into the car scene for even a longer period than me. Eric has always installed parts himself, serviced the car himself and even changed the clutch himself with the help of few friends. His passion towards cars currently lead him into a partnership business (a workshop called MADTITE), where myself has been rebuilding my DC2R engine there. Needless to say, they did a very good job in restoring my decade-old Japanese coupe.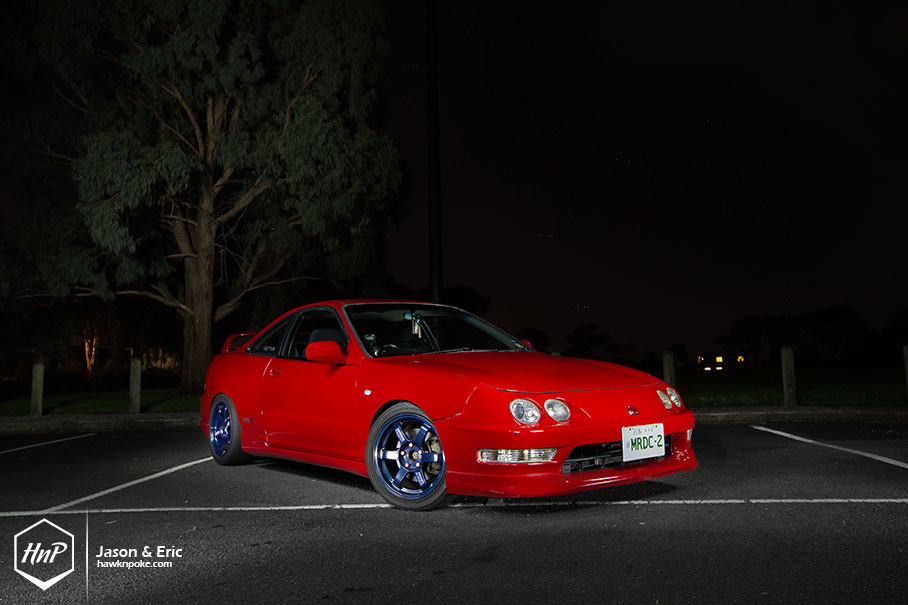 Despite the same car type, we've got different point of views in setting up our cars. I (Jason) has setup my car for daily use and occasional show & shine, whereby Eric himself is more focused towards road and track performance. Regardless of how we mod the car, we've always kept it to the highest standard at all times. Regular weekly car washes have been the must-have routine for both cars.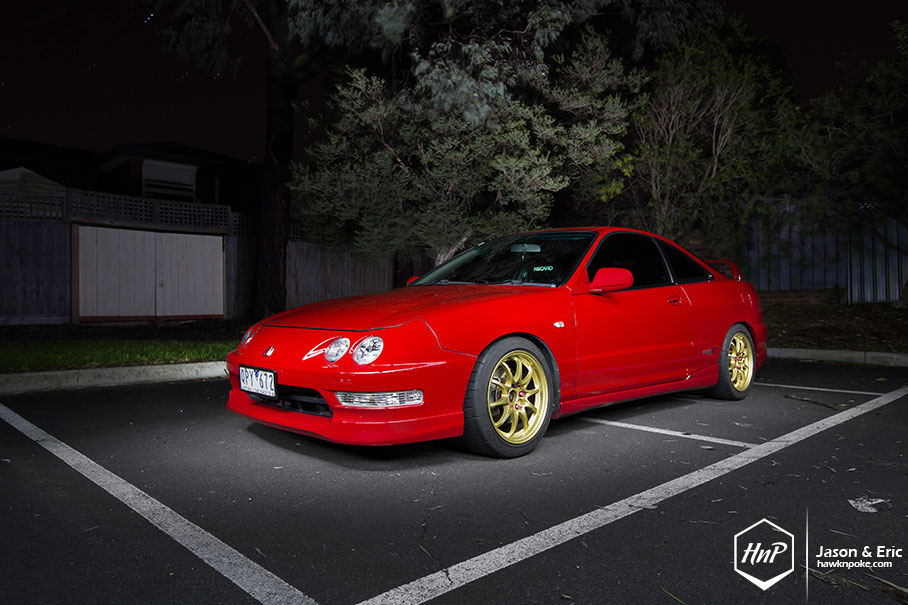 Needless to say, both of us have really grown to love the DC2 Type R over time. A great balance of power, handling and reliability. It's the one car that can give us pleasurable driving experience. For me, apart from the pleasure of driving this car, my personal favourite parts from this car is the newly released Aussie JDM plate [MRDC-2], which also reads as Milano Red DC2 or Mister DC-2. Only in Melbourne (at the moment) we can have Japanese-style plates that can be legally used on the road. For Eric, his personal favourite part of the car would be the intake and exhaust noise that it makes while giving him direct steering feedbacks.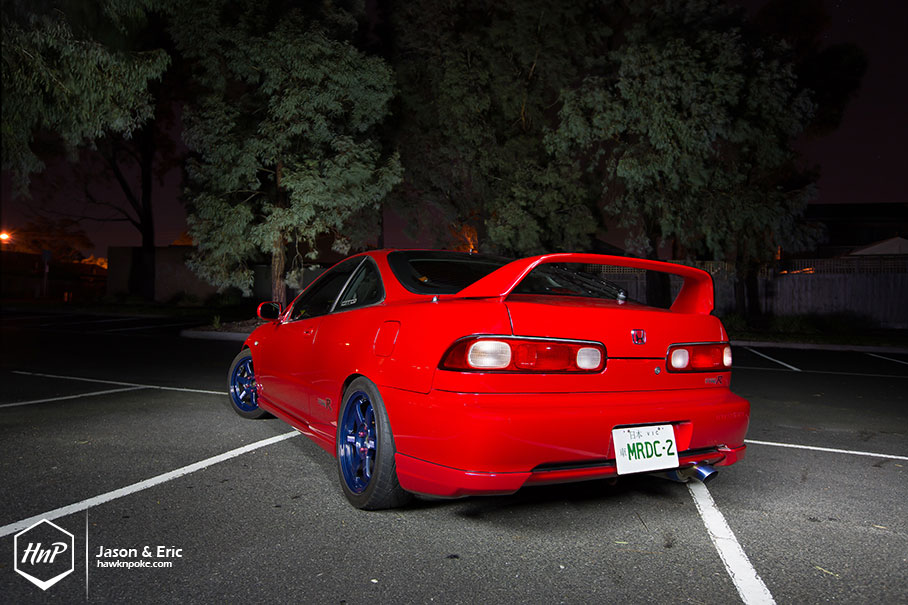 I'll be finishing my studies at end of this year, returning to Indonesia. Therefore ending my journey with this MRDC-2. So this photo shoot is a kind-of "farewell" photo shoot before the partings. Eric will still keep his car and continue working at his workshop. Yet he said he'll never sell this car ever, for the uncountable memories he's had tuning the car. It's a real hard goodbye with MRDC-2, yet at least I can still borrow Eric's car whenever I'll be going for holiday back in Melbourne.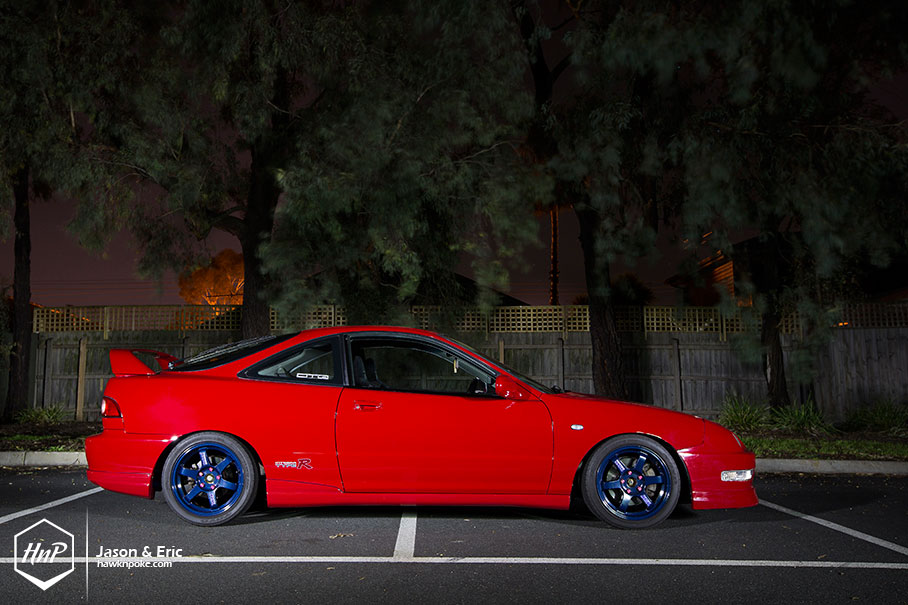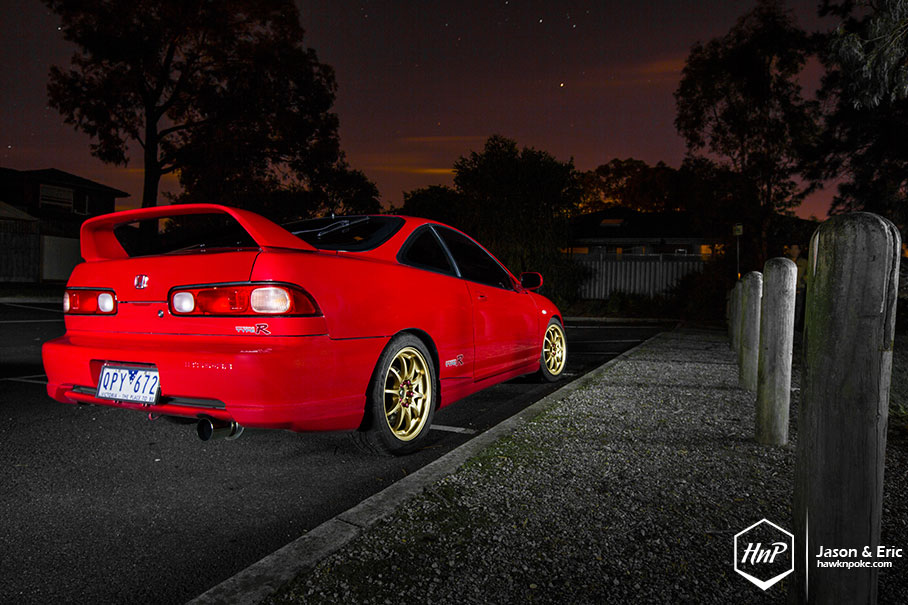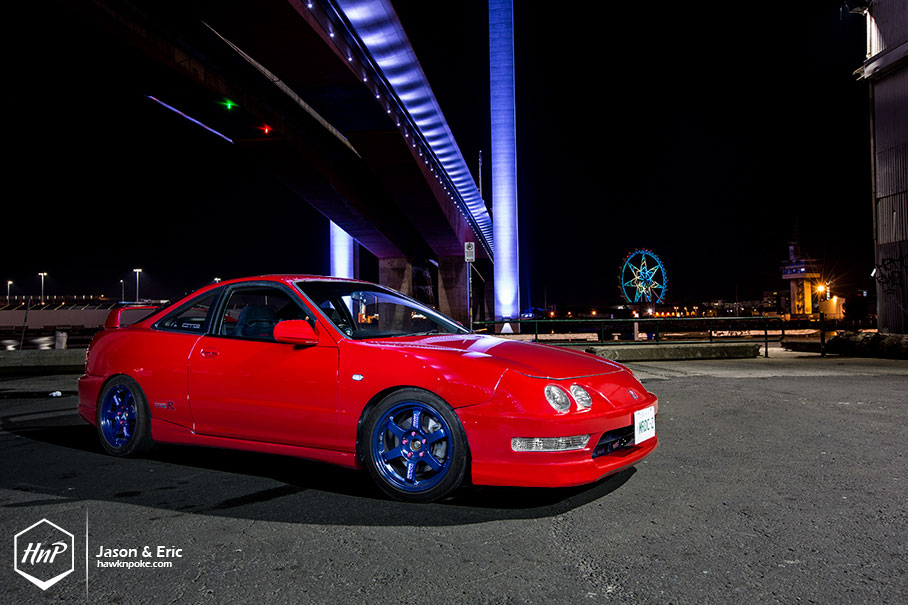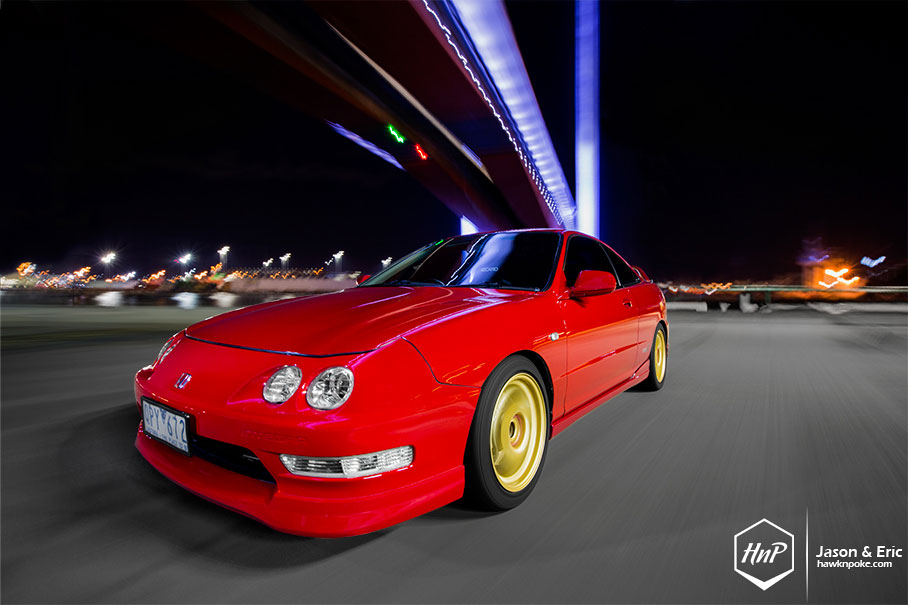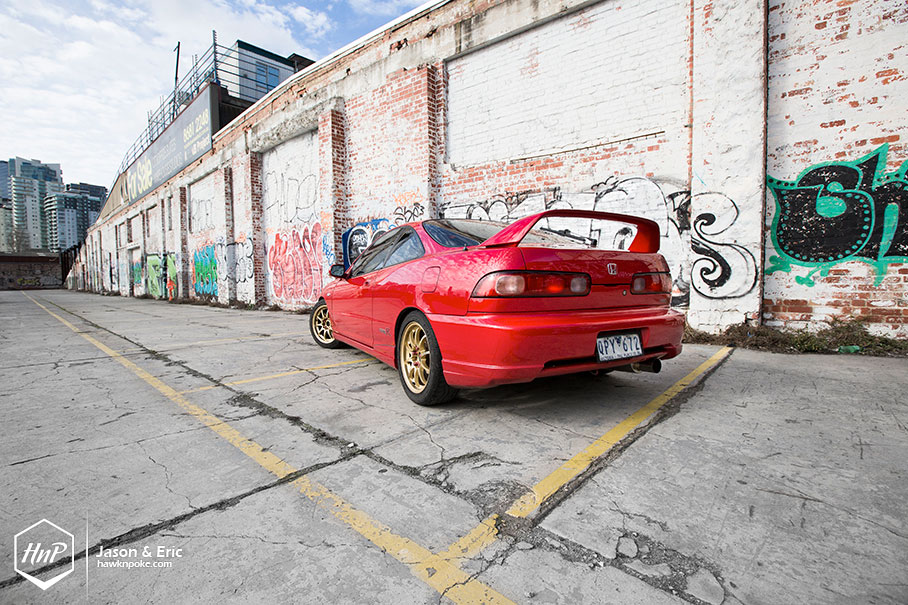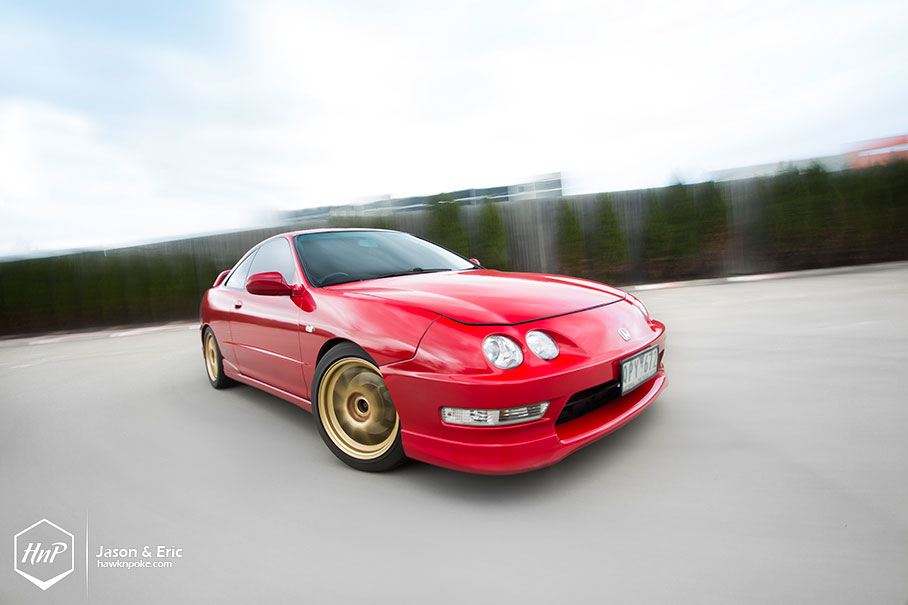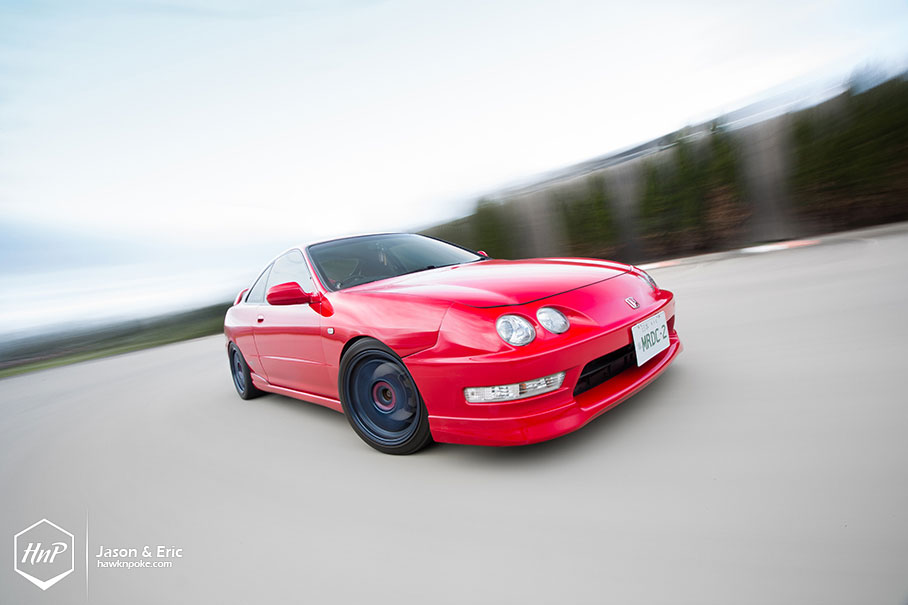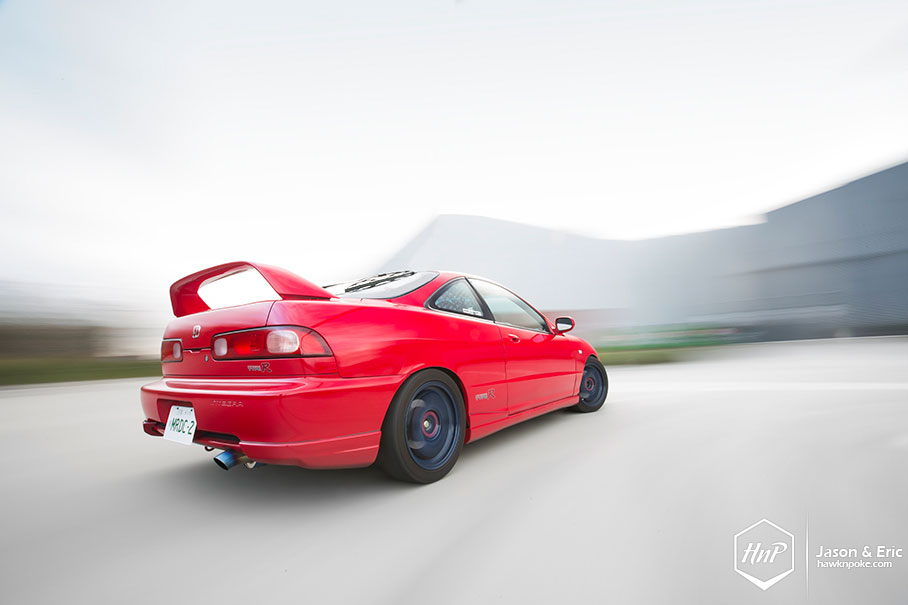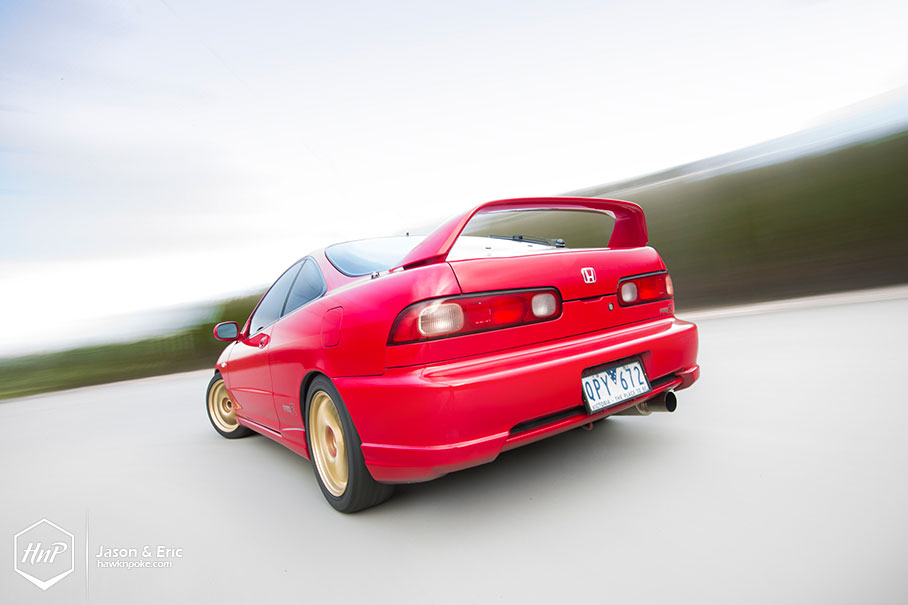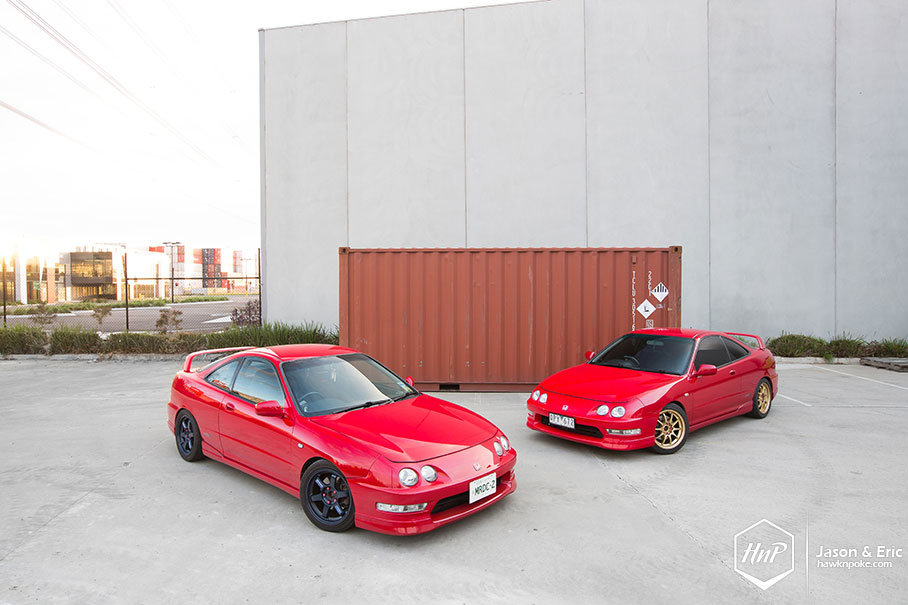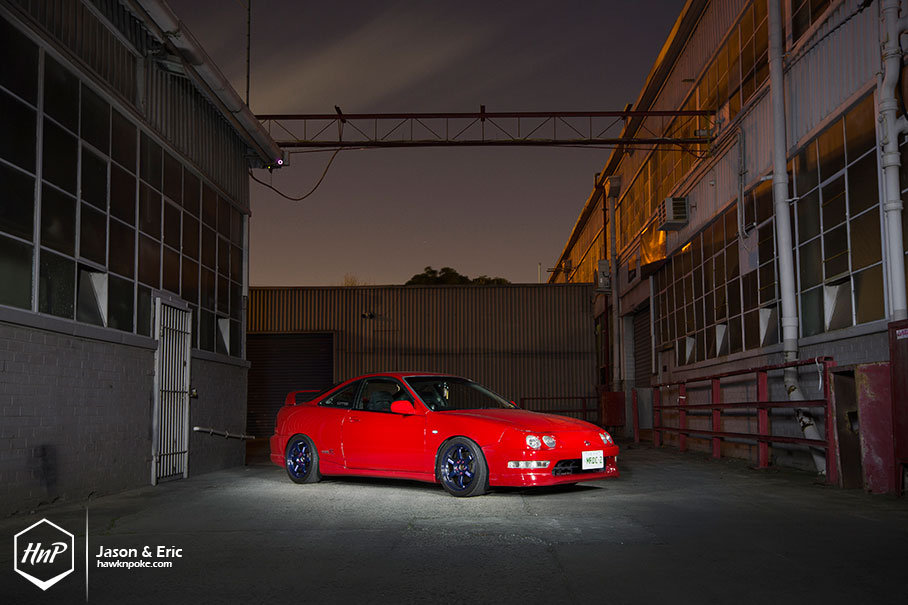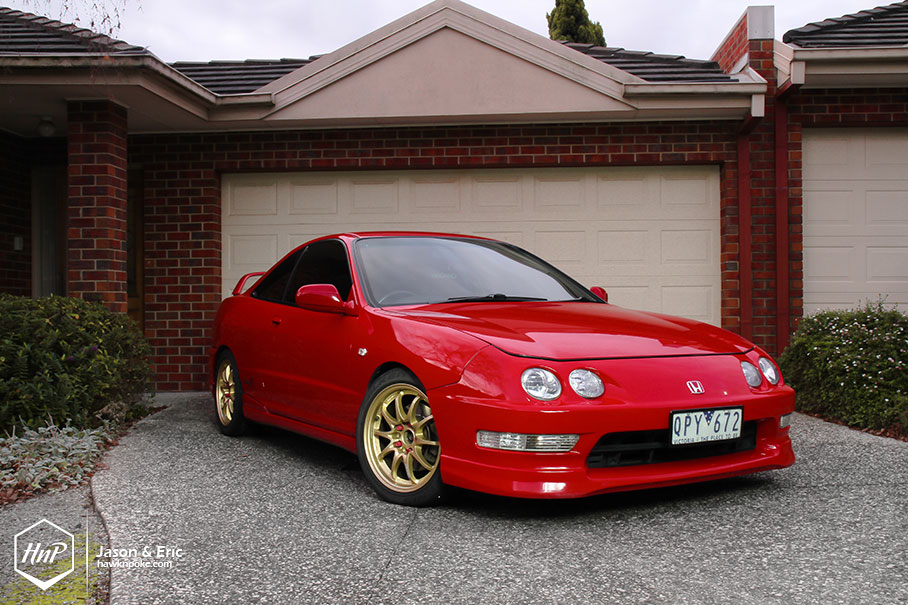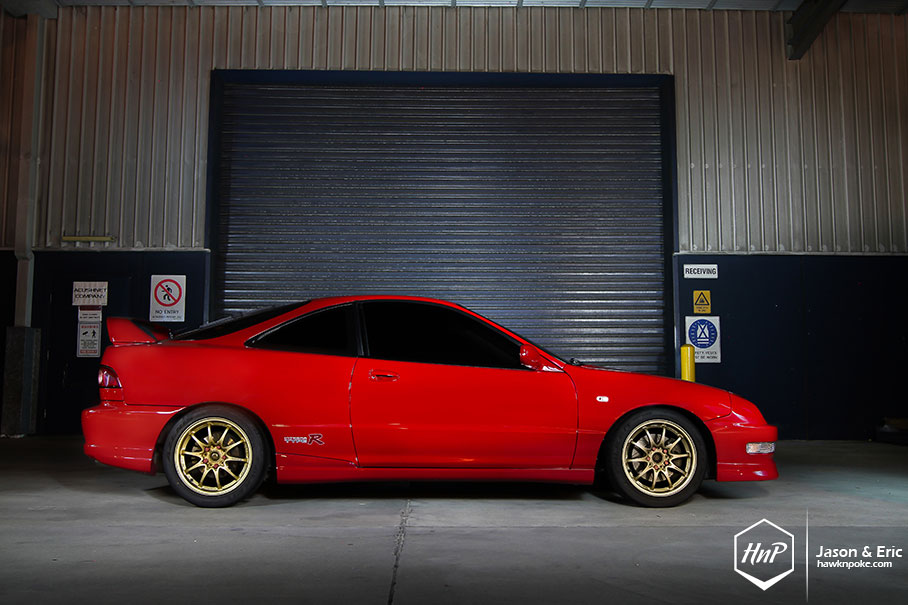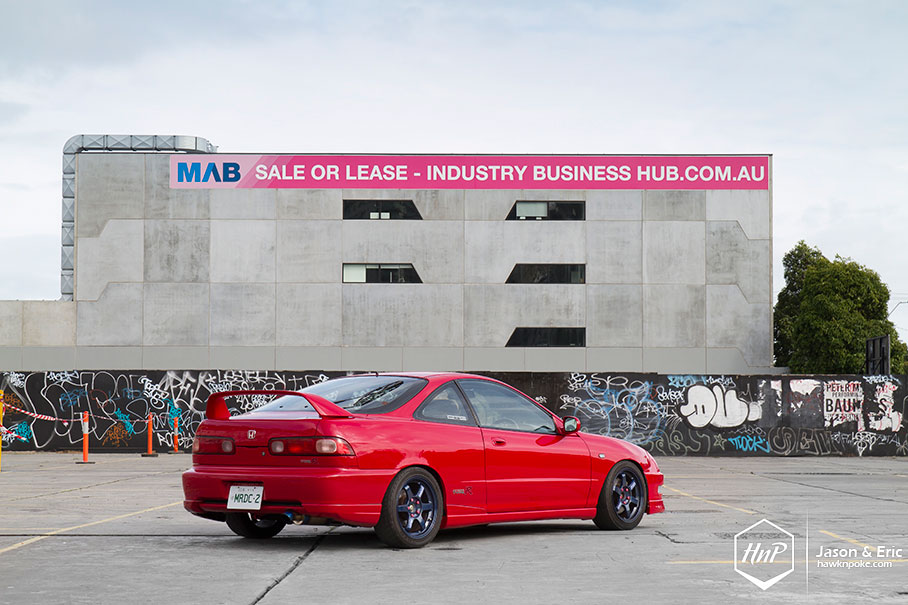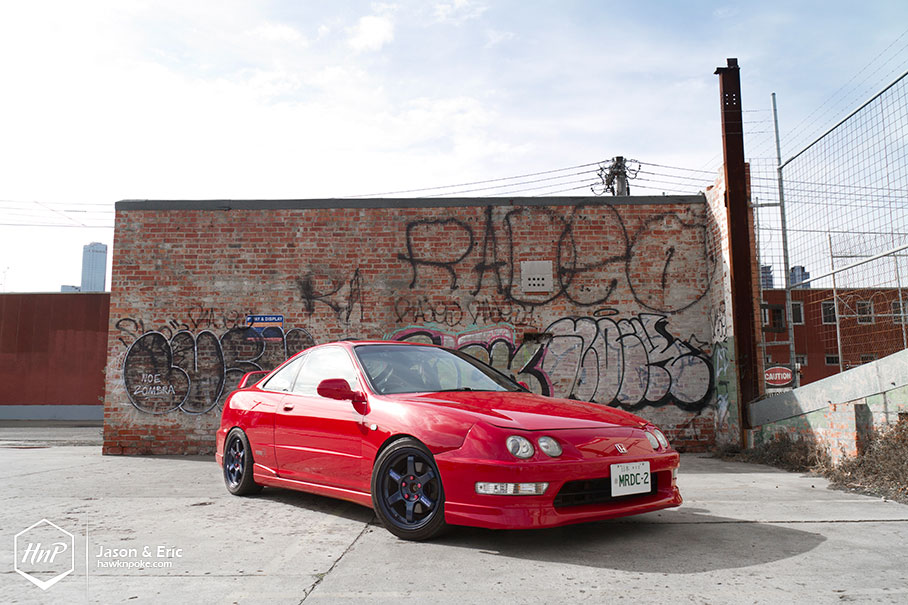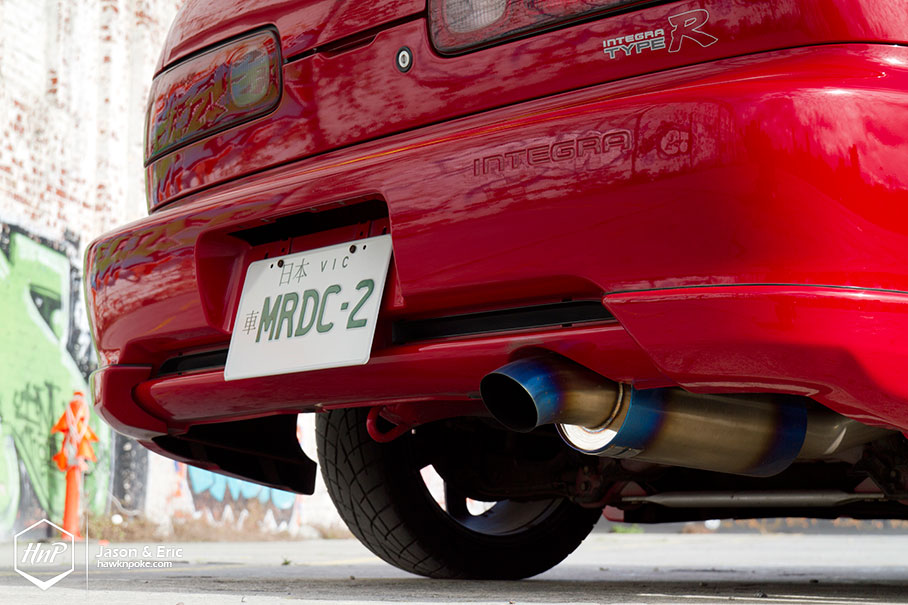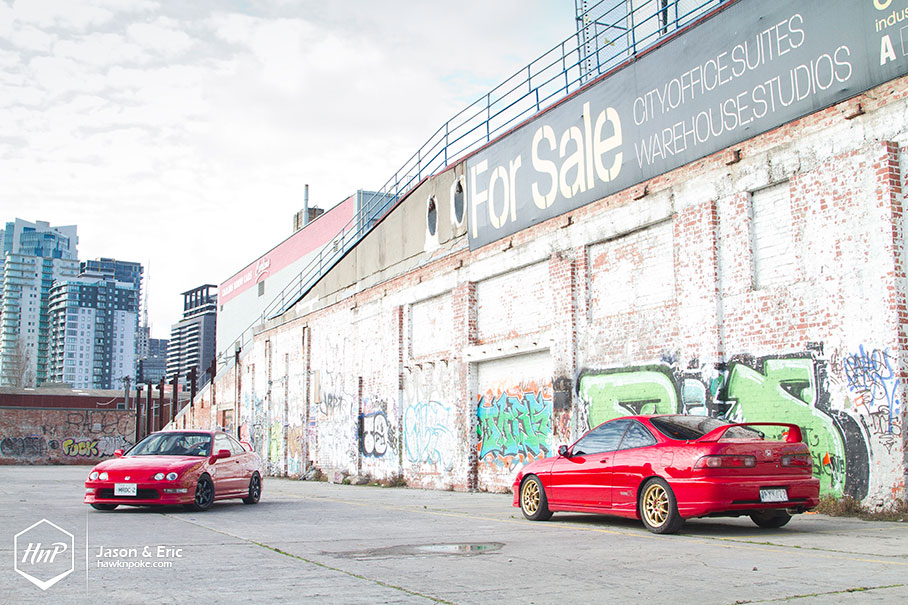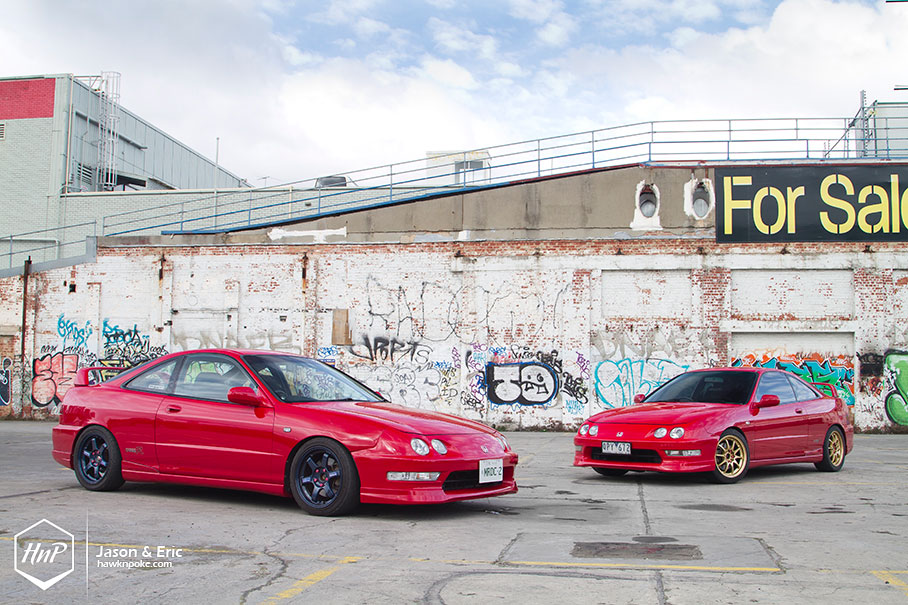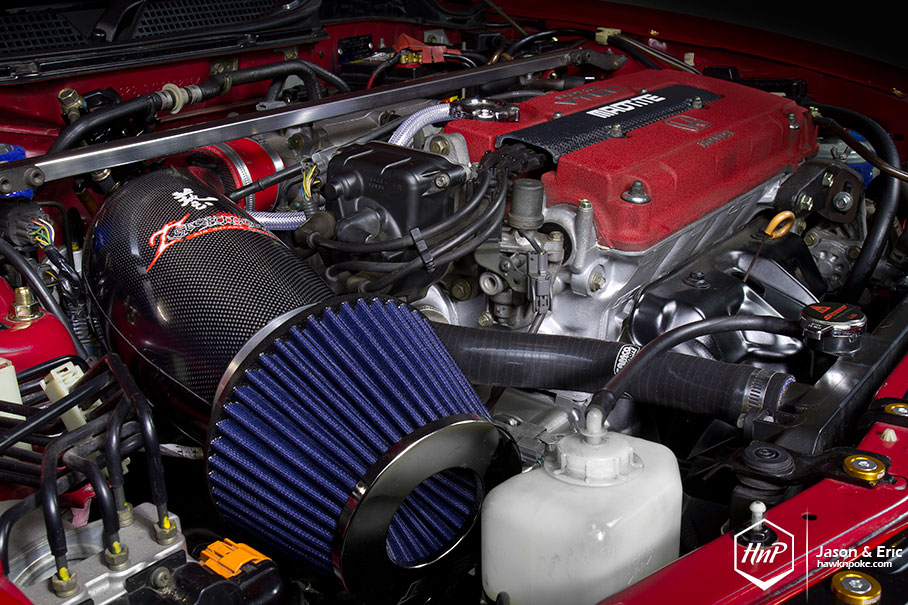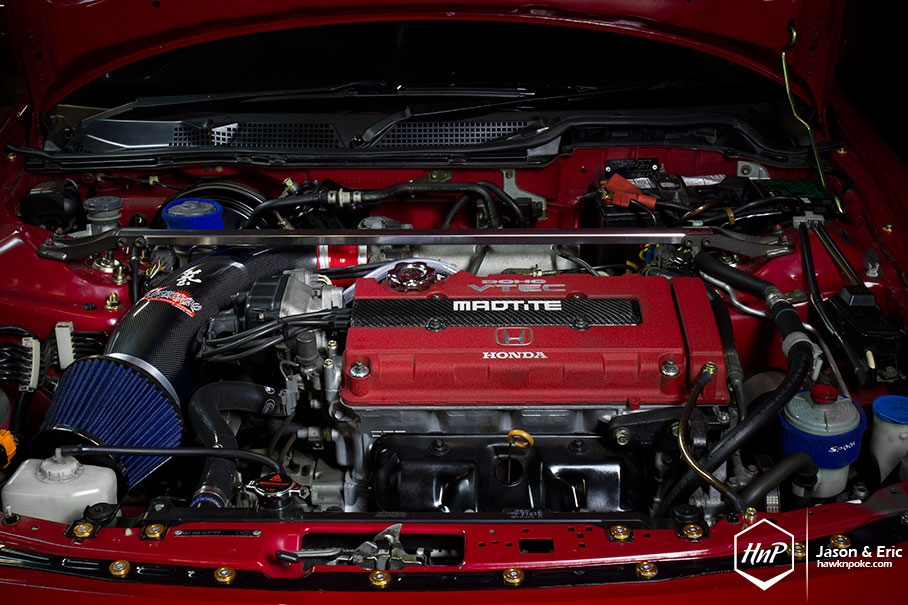 Modification Specs
Jason Alvin (MRDC-2)
Rays Te37 MagBlue 16×8 et38 (Front) 16×7 et25 (Rear)
Toyo R1R 205/45/16
BC BR Coilover
J's Racing Tsuchinoko Air intake
J's Racing 60RS Muffler
Modulo Full Kit
Eric Gunawan (QPY-6672)
Rays CE28 Gold 16×8 et42 (Front) 16×7 et45 (Rear)
Falken RT615 215/45/16
DMS Coilover
Mugen Air intake
Toda Header
Fujitsubo RM01 Cat Back
Modulo Full Kit
Additional Infos
Photography by:
Jason Alvin (Instagram)
Eric Gunawan (Instagram)