Happy Makeover // Porsche Cayman on ADV.1
Being a trendsetter. More often than not I'd stumble upon car enthusiasts who're continuously reinventing their car builds over periods of time. Constantly new parts are added into the build, often replacing older ones that are starting to look outdated. Always innovating to be different, always pushing the limits of creativity. Today's Cayman has been featured previously through this article. Today, however, the owner has come back with this set of thorough makeover that's bringing him smiles every where he goes. Gone are the subtler silver wheels, replaced by this gorgeously-daring red ADV.1. Also in the package is a madly-loud ARMYTRIX exhaust system that's replacing the OEM Porsche Sport Exhaust.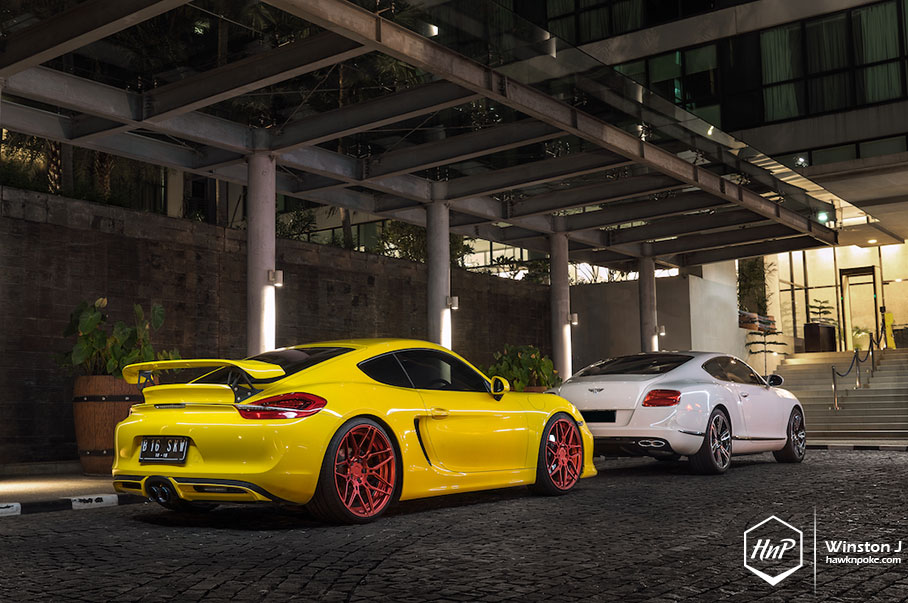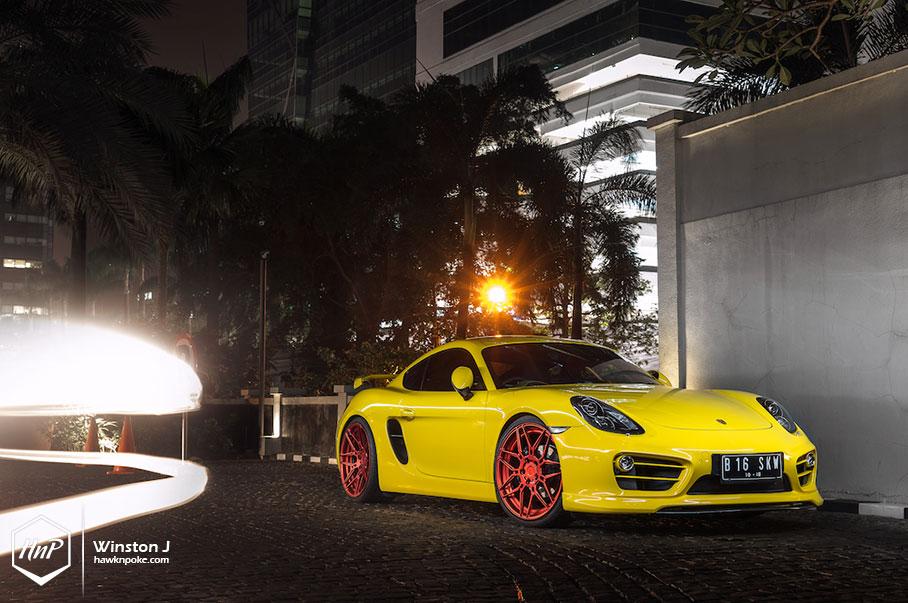 A seductive chemistry at first sight. Never before I've seen such a 'Happy Meal' colour combo being done so tastefully on higher end vehicles. Yet today's Cayman has managed to pull off the look just-right, combining Porsche's glossy Racing Yellow colour with ADV.1's deep Matte Anodized Red finishing. An exceptionally spot-on combination of shine and texture, creating this truly unique and praiseworthy execution.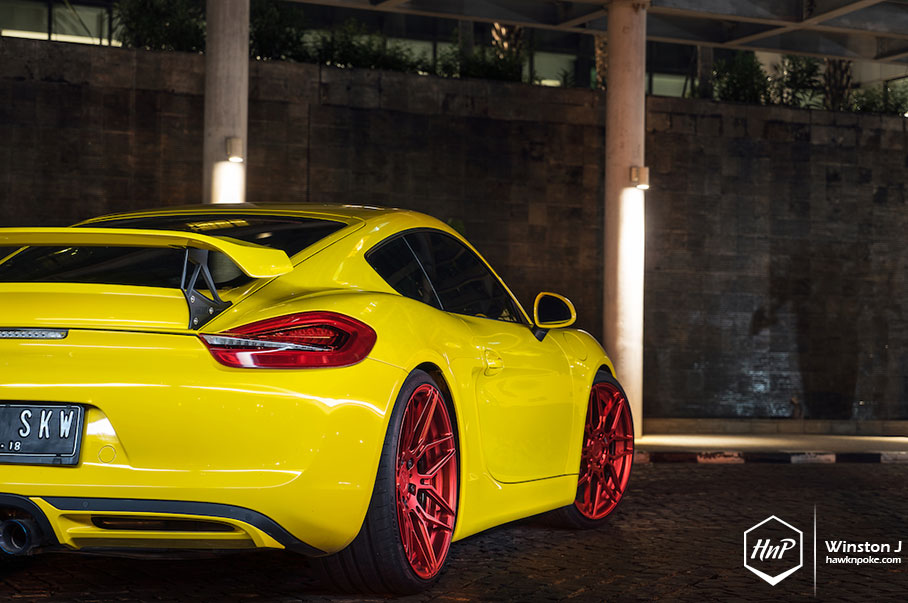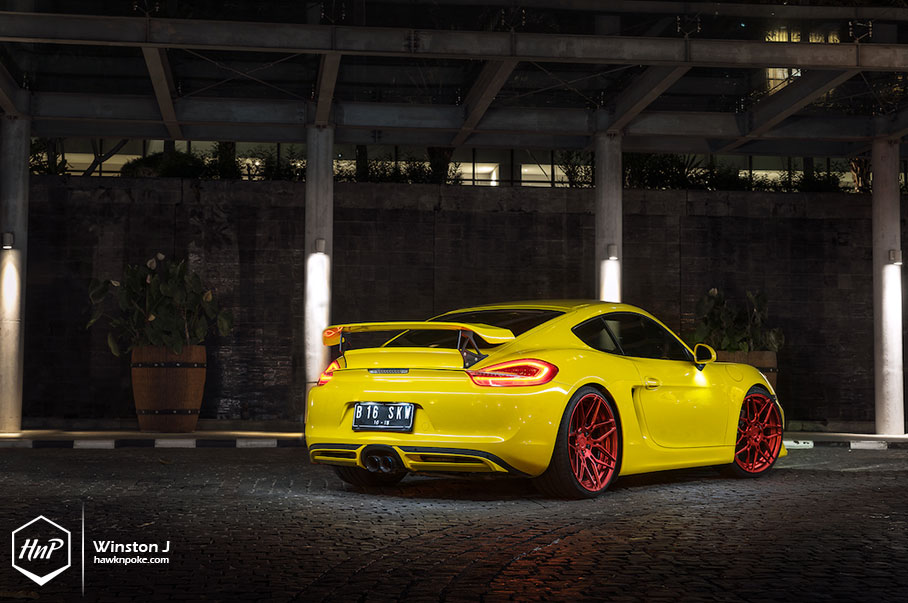 Wanting to extract an even livelier driving experience out of his mid-engined Cayman, the owner decided to get rid of the OEM Porsche Sport Exhaust, and having them replaced with the ARMYTRIX valvetronic exhaust. Sharing similar valvetronic (open/close valves for loudness) system, this ARMYTRIX tech is especially practical thanks to its integration with Porsche's OEM exhaust buttons. Meaning all the OEM interior look is still intact without the need of additional remotes. Coupled with the Fabspeed header, such a combo has lifted up the Cayman's aggressiveness from being an ordinary sportcar to a race car's derivative. All while providing better exhaust flow which boosts engine performance.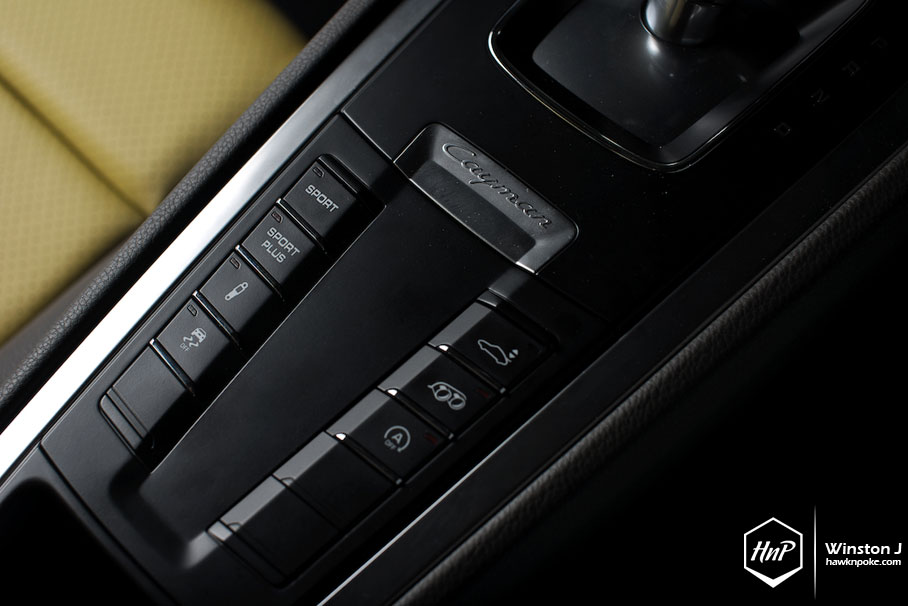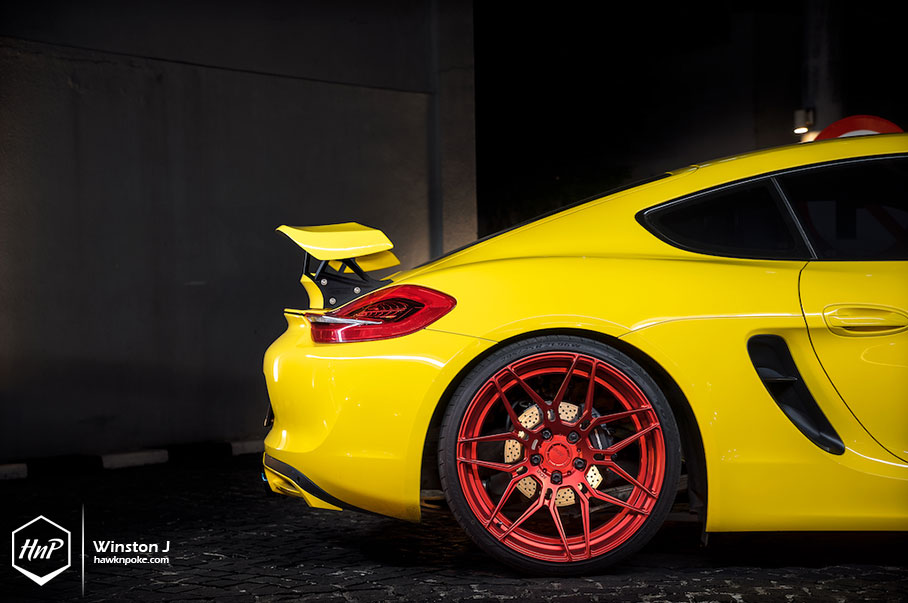 More style and more performance. An undoubtedly successful makeover that's been keeping the owner's enthusiasm alive for his Cayman. What was once a downsized-911 has now evolved into a more matured and capable sportcar for the streets of Jakarta.
Enjoy the rest of the photoshoot by Winston, along with the elegantly majestic Bentley cameo appearance owned by the owner's brother.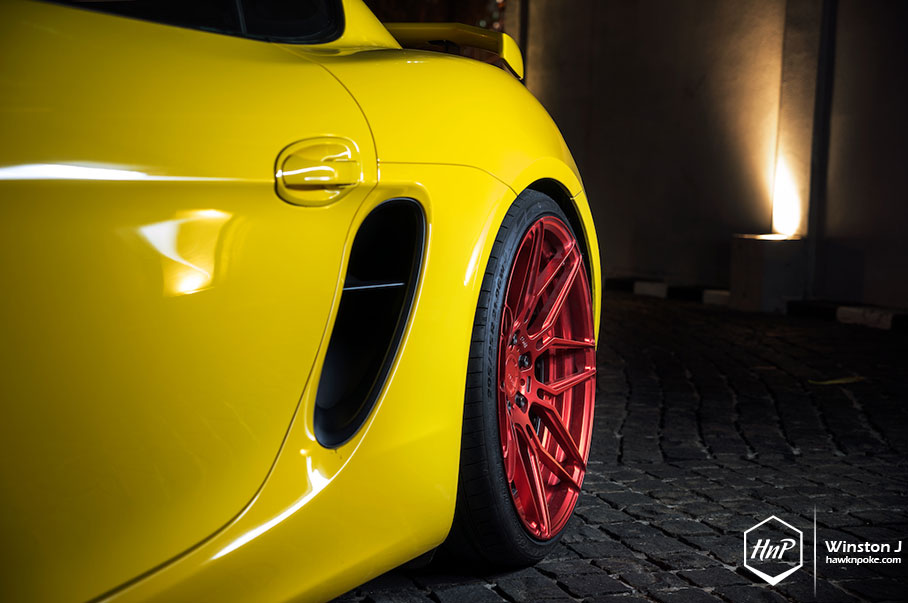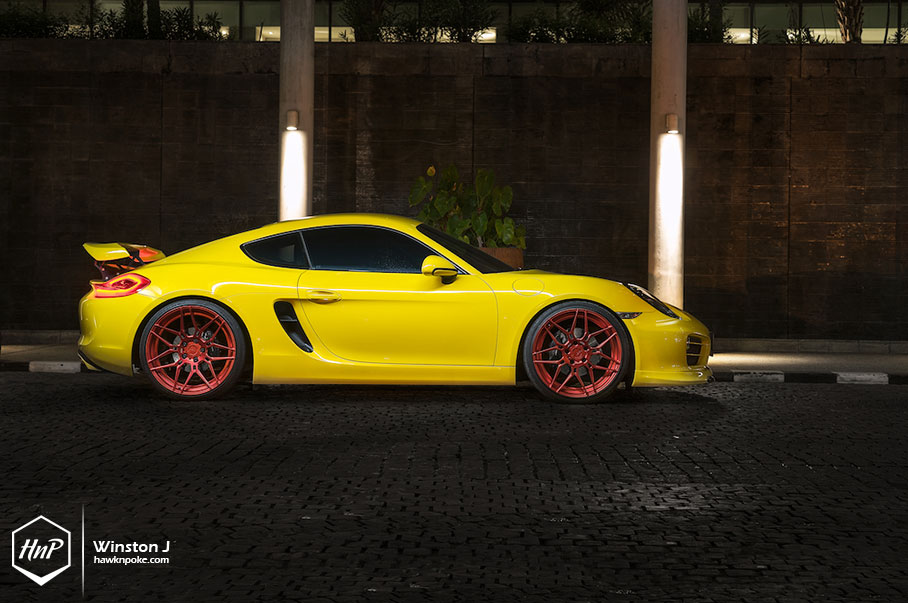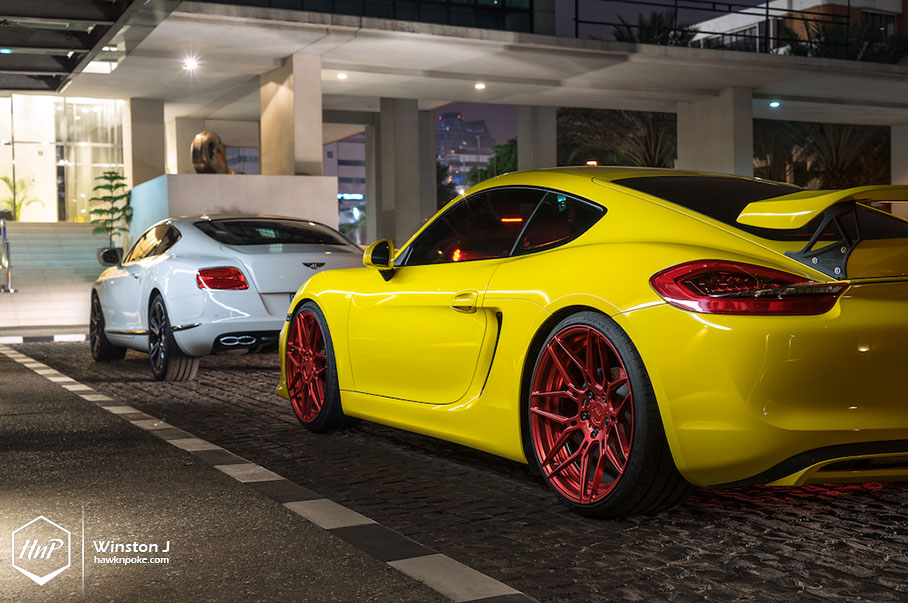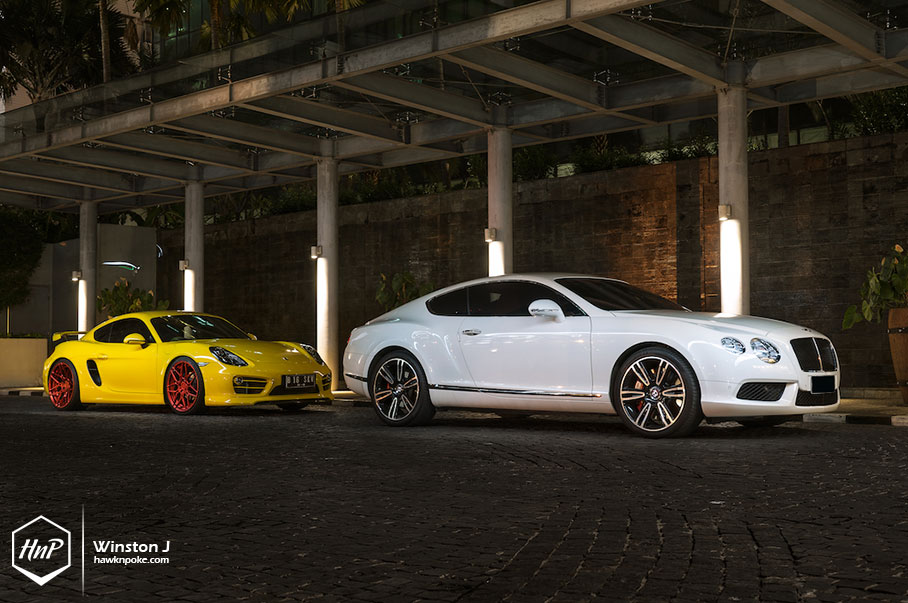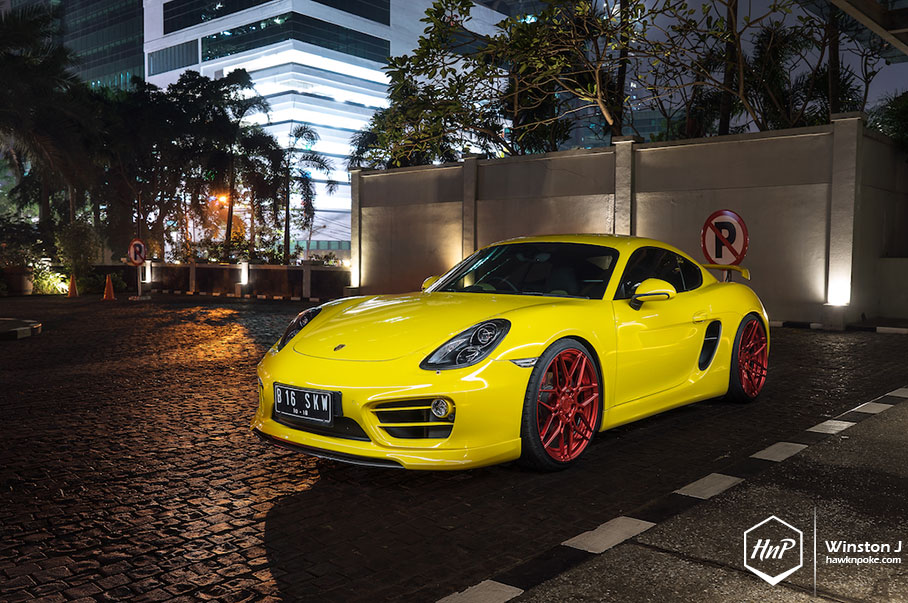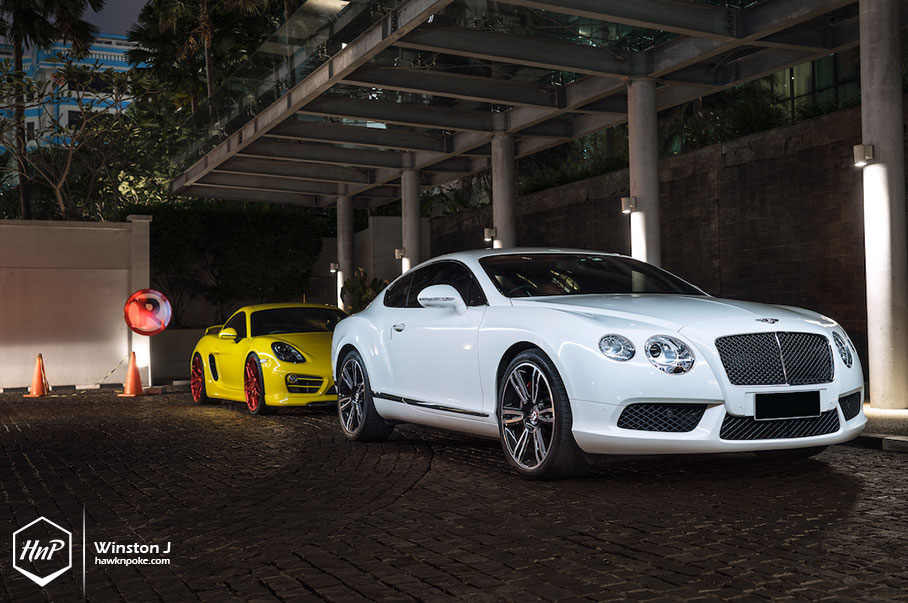 Modification Specs
TechArt bodykit
ARMYTRIX Valvetronic Exhaust with Titanium tips
Fabspeed sport catted header
BMC intake filter
ADV.1 ADV7 MV2 CS 21″x9-11 Matte Anodized Red
Toyo 255/30 295/25
Eibach springs
Additional Infos
Photography by:
Winston J
Mobile: +6281932092426
Email: winston_jaury@hotmail.com