Pure Passion // BMW 1M on HRE
"Love your work and you'll never have to work a single day."
Passion goes a long way. The plans we thought. The intentions we had. The actions we took. All came out relentlessly while we're working on things we're passionate with. Perhaps it's the lack of stress; or perhaps it's the enjoyment we gathered. Whatever the reason is, exploring our passions and turning it into careers have surely become the ambitions dreamed by many. One of the few people I know that has achieved this is Alvin, whose passion for cars have successfully landed him to this automotive career he has today. And this 1M is his latest pet in the stable.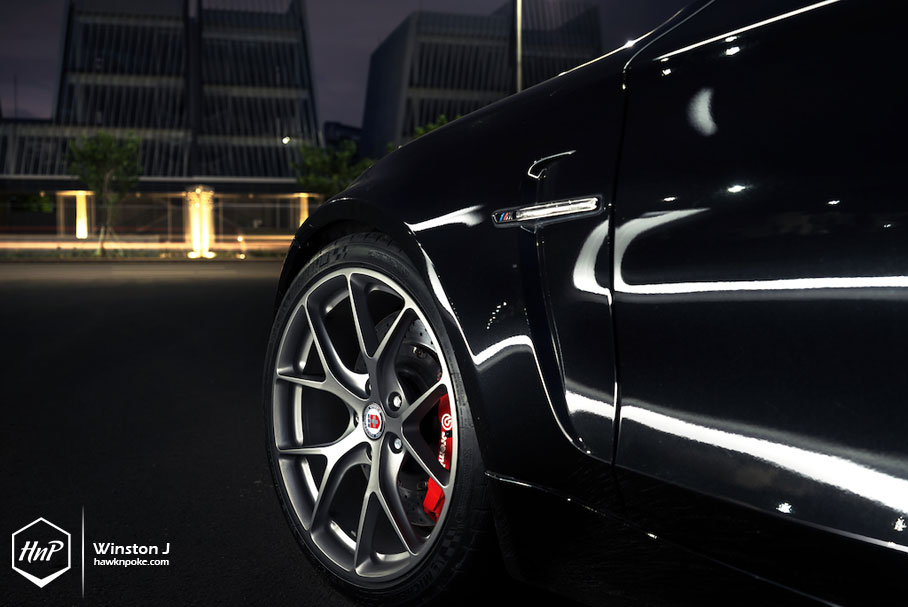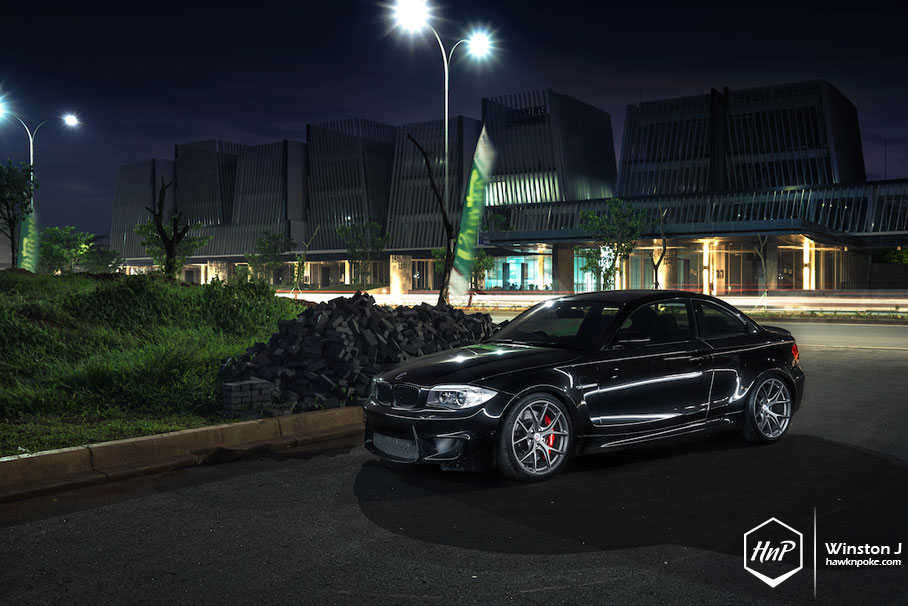 As much as it is about careers, passion has also played a crucial element in automobile developments. Only purely-passionate car designers and engineers can churn out the greatest automobiles out there. Both Soichiro Honda and Ferrucio Lamborghini, whom are founders of Honda and Lamborghini, has been passionate for cars ever since the early stages of their lives. Soichiro Honda started his career working as a garage mechanic who eventually founded his own company, while Ferrucio Lamborghini decided to build supercars simply because none were satisfying his needs at that time. These successful companies, therefore, were birthed by nothing less than pure passions.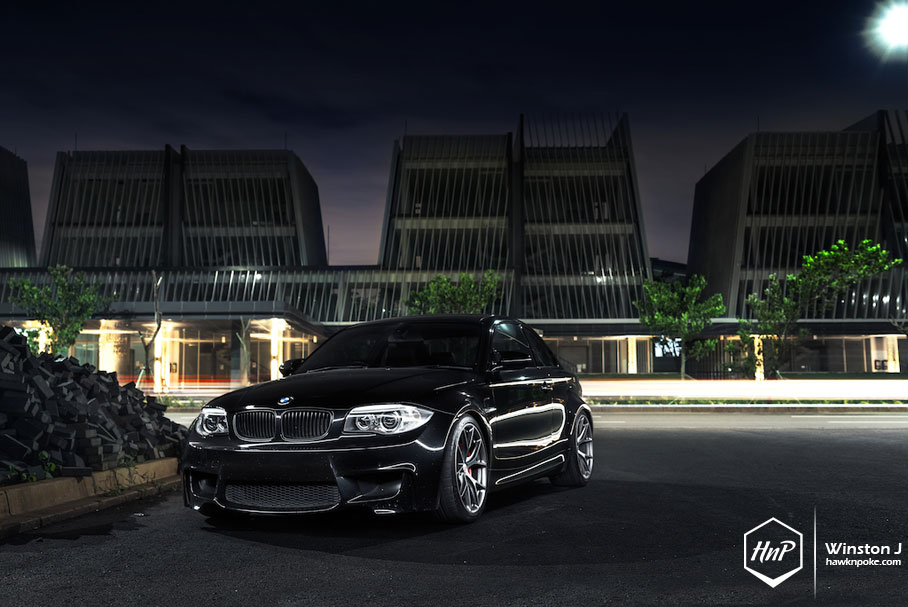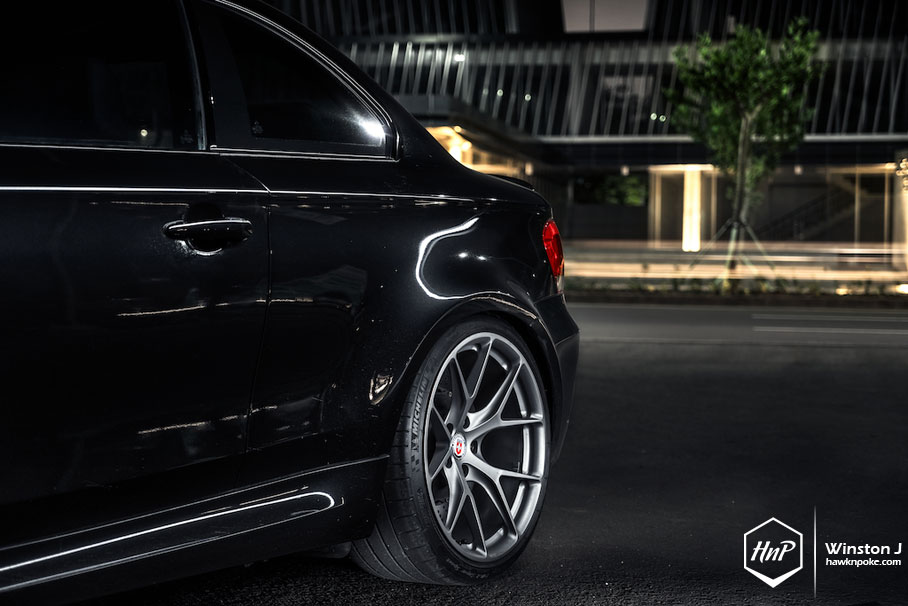 But let's not forget the automobile we're featuring today: BMW; to be precise: the 1M. As many of you would've known, these M models have been designed almost-purely to satisfy the needs of the motorheads. Those who are truly into cars; those who know the rough horsepower figures of their rides (at least on paper). And those who can differentiate RWD from FWD from AWD. Perhaps those who've been spending their childhoods playing GranTurismo as well.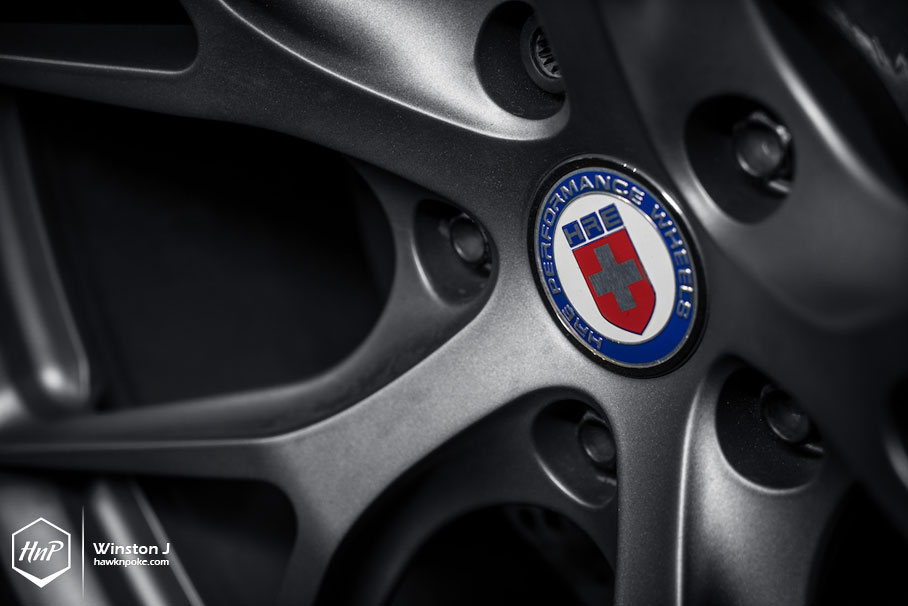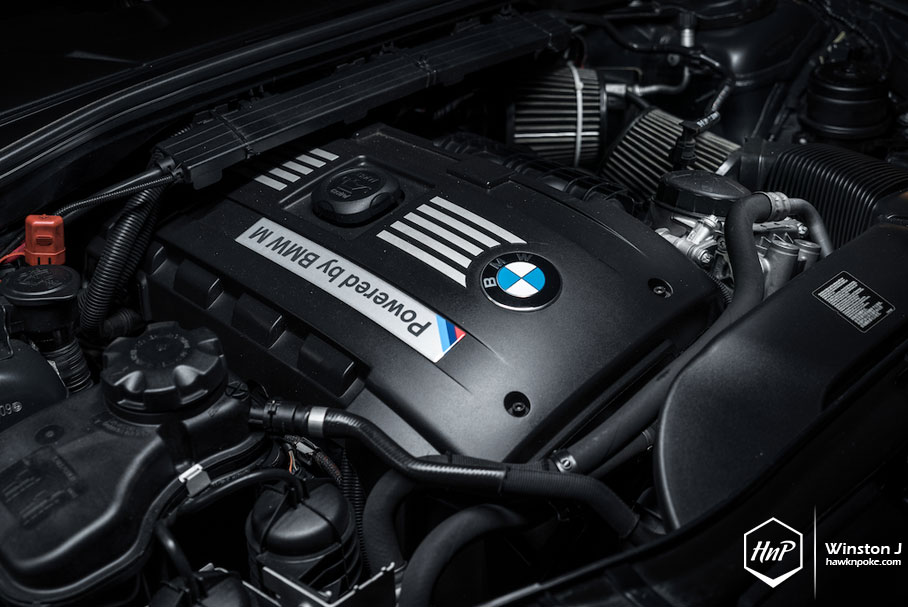 Go-kart fast and uncompromising. Reading through BMW M division's history of models, I can assure you that most of the people working in this division are truly gearheads. Take the case of the 1M. As modern as the car looked, it actually reads out as a rebirth to one of the older generation M3s that are no longer available to purchase. The 1M's engine came from their x35 models, the body was taken from the 1-Series and the footworks were picked up from that of the M3. The end result? A manual-transmission-only speed machine that ticks out all of enthusiasts' wants out of a weekender car.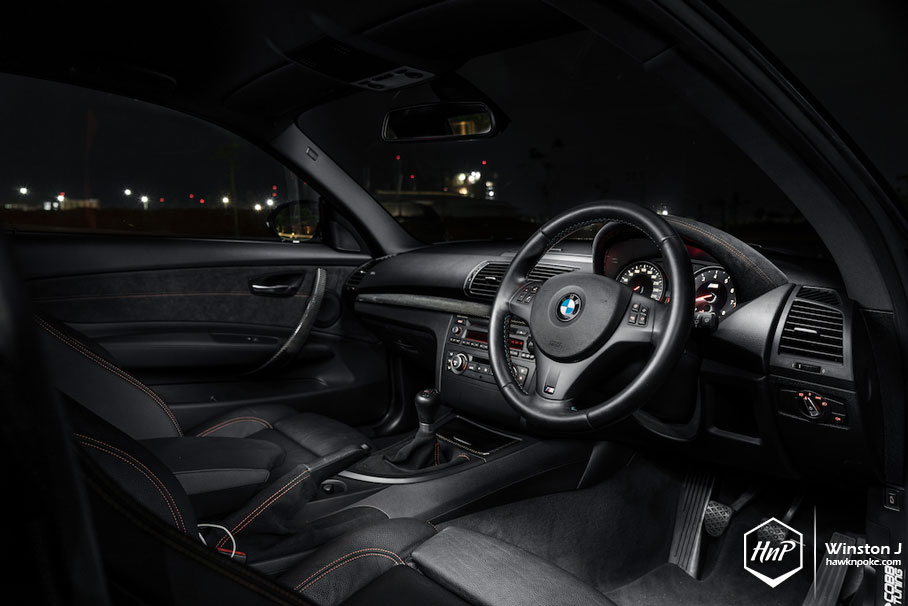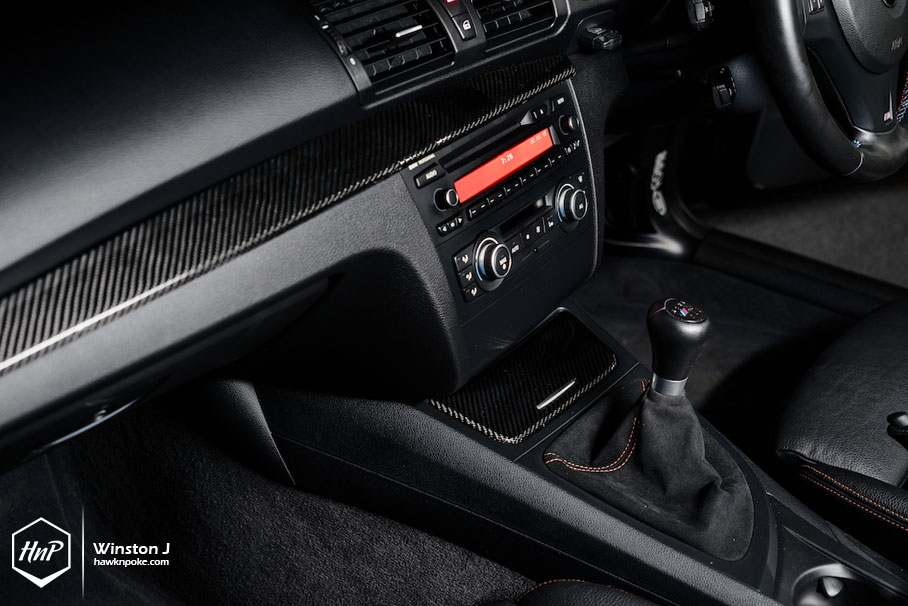 All over the web we often found complaints from traditionalists about the ridiculous bloating and over-technological-breeds of modern cars. The new MINI, for example, has now been equipped with 5-doors and is almost twice as large as the original MINI. The new Ferrari 458, meanwhile, has no longer listed manual-transmission in its options list. A death to the minimalistic and raw man-and-machine connections that most enthusiasts enjoy. But then, BMW cleverly came up with this 1M. A light, small and gearstick-only throw-anything-at-me circuit tamer. Rejoice!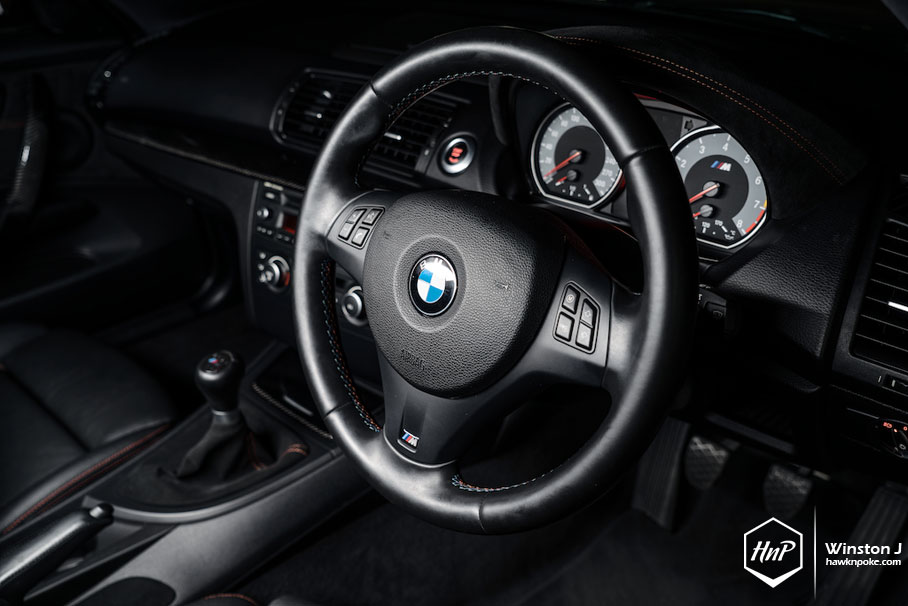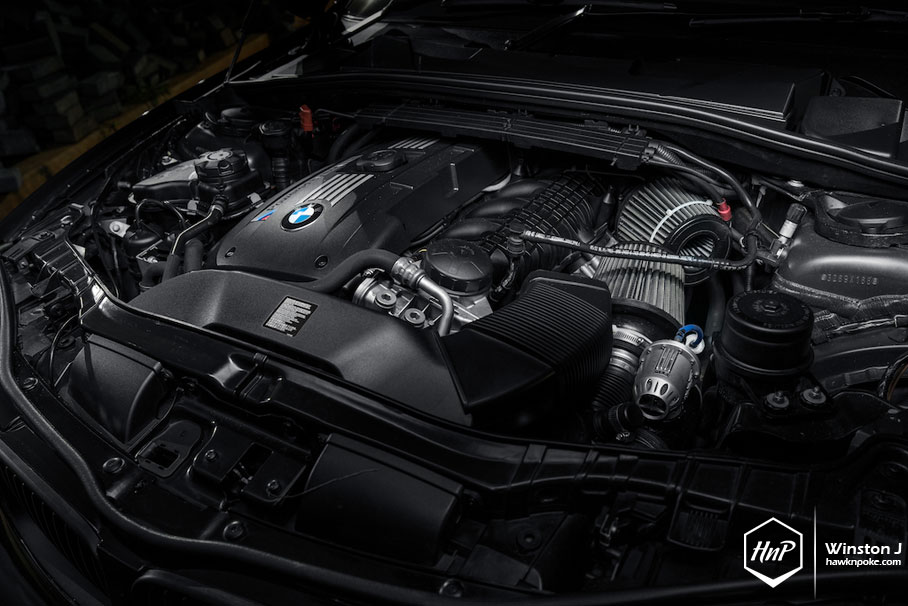 Expanding on the pure-performance idea that BMW came up with for the 1M, today's compact racer has even been modified further by aftermarket go-fast parts. From Cobb tuning reflash to shortshifter to upgraded clutch, it's clear that this 1M has even been taken a step further following BMW M's racing lines.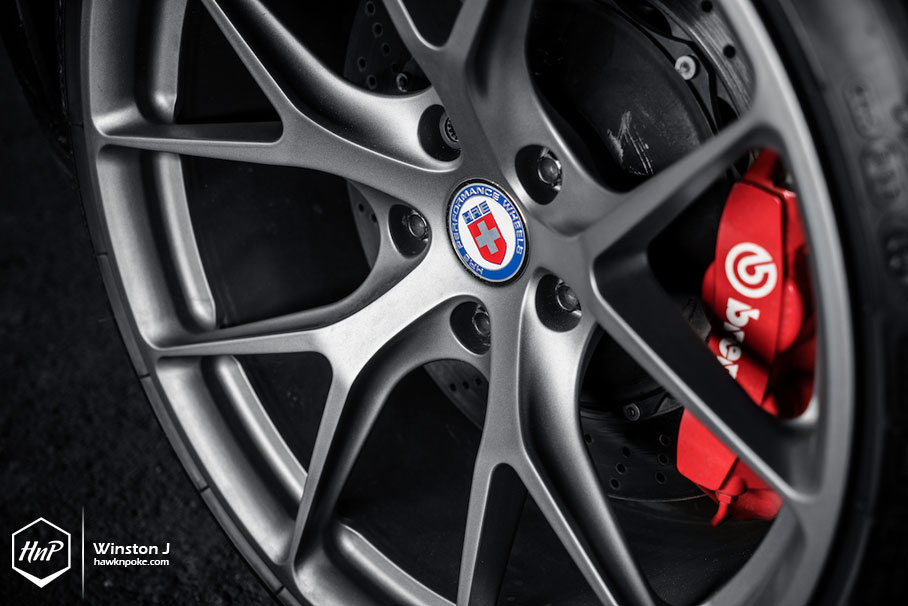 Following the performance upgrades are drool-worthy footwork mods. From KW Clubsport suspension to Brembo brakes to these bespoke HRE wheels, these are all performance parts that definitely performed their tasks even better than the way they looked.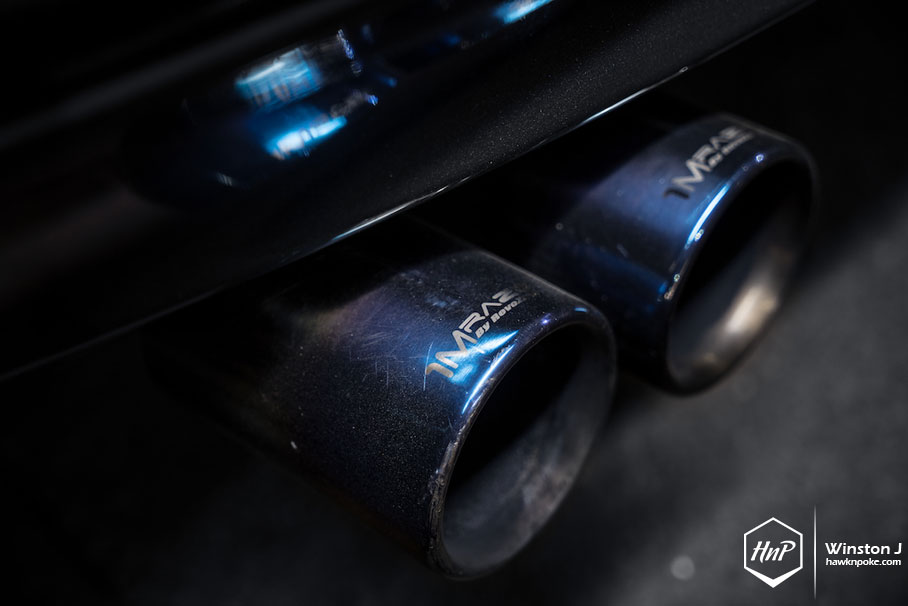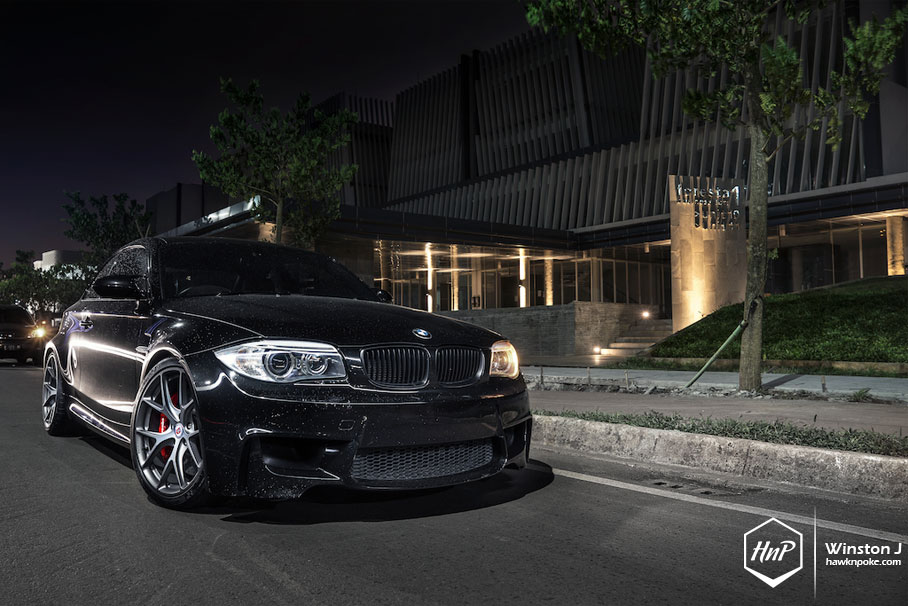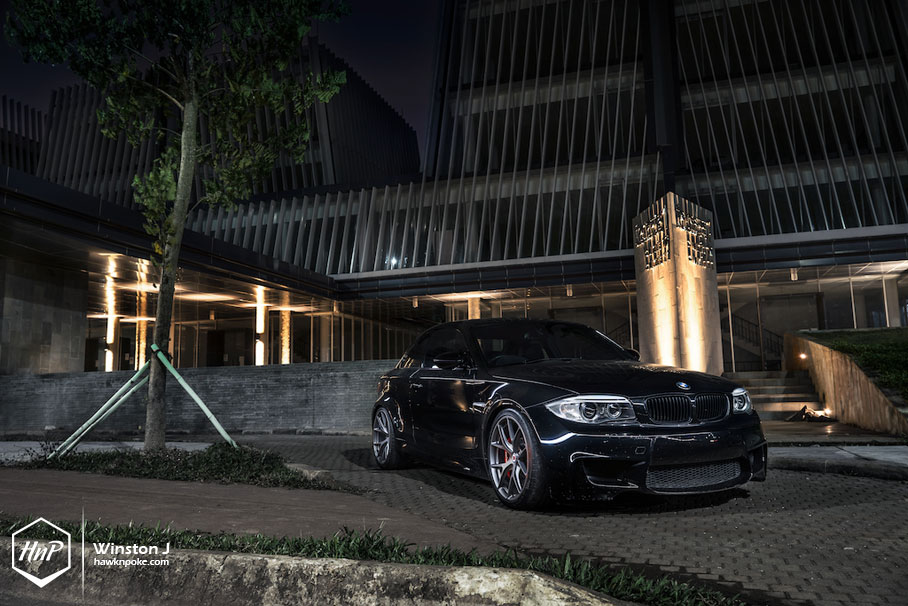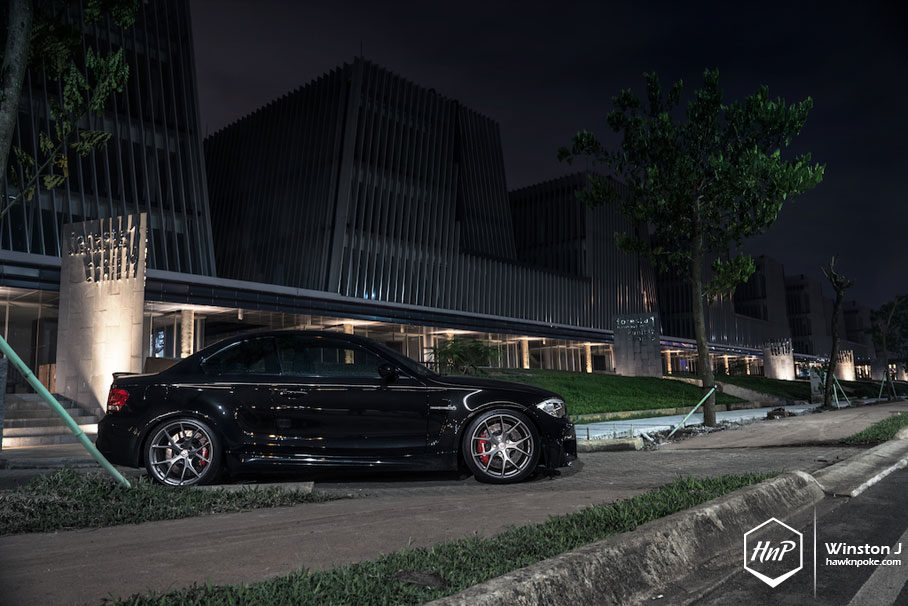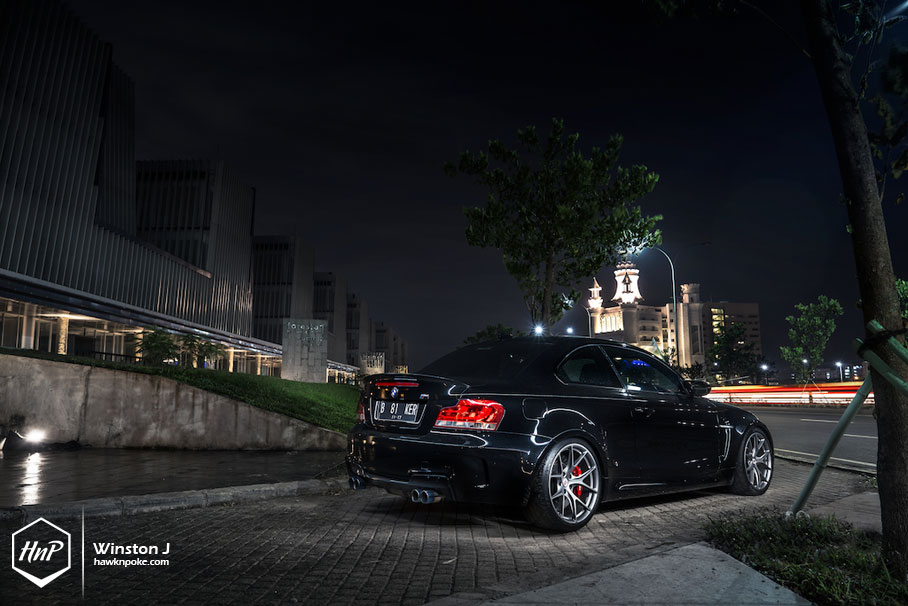 Exterior-wise we can't help but to admire all the RevoZport aerodynamics that have been sprinkled all over the 1M's body. From carbon parts to the uber-sporty ducktail, these aesthetics upgrades further compliment the 1M's racing bloodlines.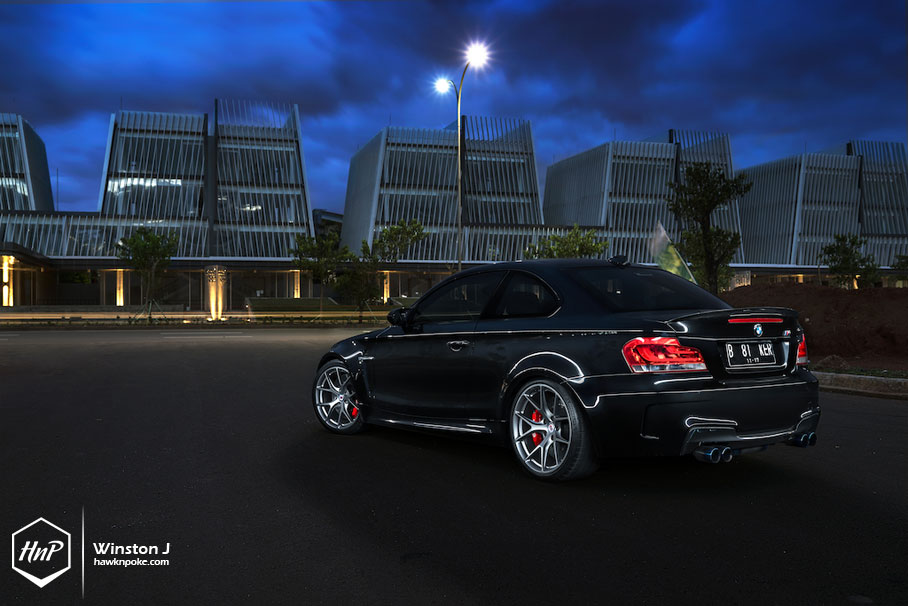 Specifications
HRE P101 19″ wheels
Yokohama Advan Neova tires
RevoZport exhaust
Brembo 6 piston Floating 380mm fronts
Brembo 4 piston Floating 380mm rears
KW Clubsport suspension
Cobb Tuning reflash (450Hp+)
Race-spec Clutch
Tuningwerk Oil Cooler
Tuningwerk Intercooler
Tuningwerk Clutch
RevoZport Air Filter
RevoZport Brake Duct Kit with Hoses
RevoZport Carbon Ductail
RevoZport Front Lower Splitter
UUC Quick Shift
Carbon interior panels
Recommended Oil
TOP 1 Synthetic Oil
Additional Infos
Photography by:
Winston J
Mobile: +6281932092426
Email: winston_jaury@hotmail.com