Sports Saloon // Nico's A4 on BC Forged
It's inevitable that nowadays traffic jams are becoming a part of our life. In late 2013 alone, there were 16,043,689 vehicles registered in our capital city and its surroundings. That's more than the number of Cambodian citizens worldwide! Meanwhile, the construction of roads over here are simply lagging behind the vehicles' growth. So where does that lead? Traffic jams. Stressful traffic jams. But do we really love our cars that much?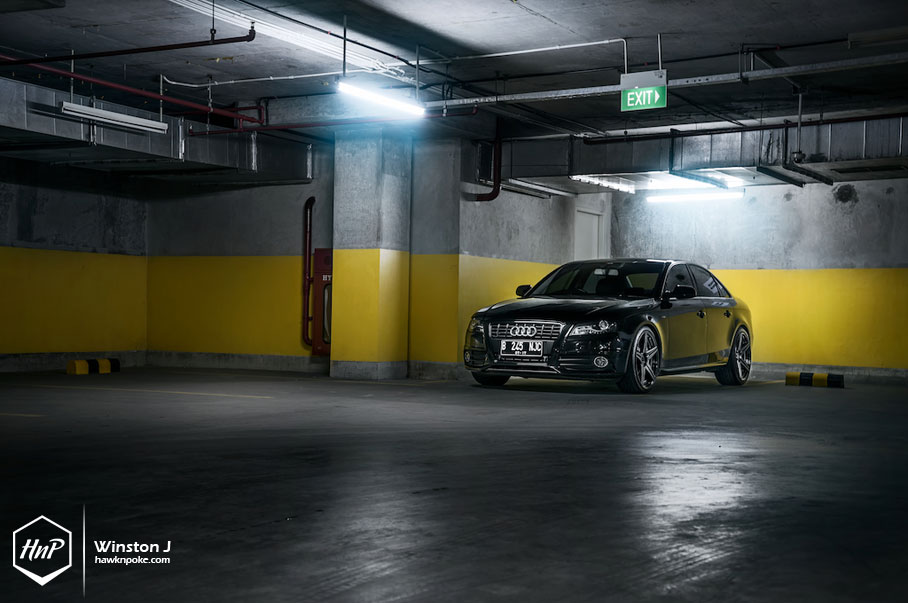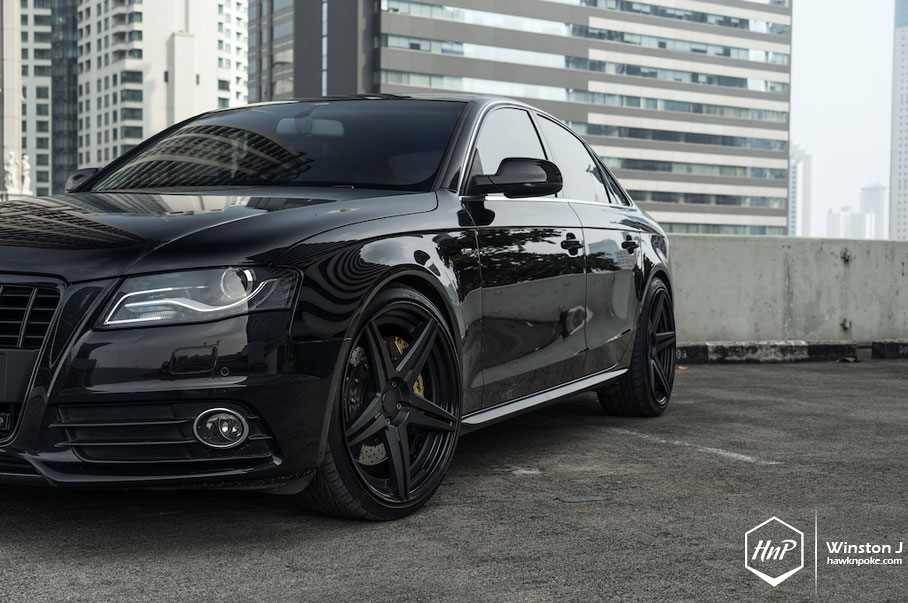 Yes we do. The fact that our mass transportation system is still being underdeveloped means that we do rely on our cars a lot. And how does some of the luckier us cope with all those stressful road rages, traffics and tight streets? By investing into some of the nicest, efficient saloons money can buy. Meet the Audi A4. It's modern, sophisticated, fuel-efficient, and has everything that's required for a daily driver.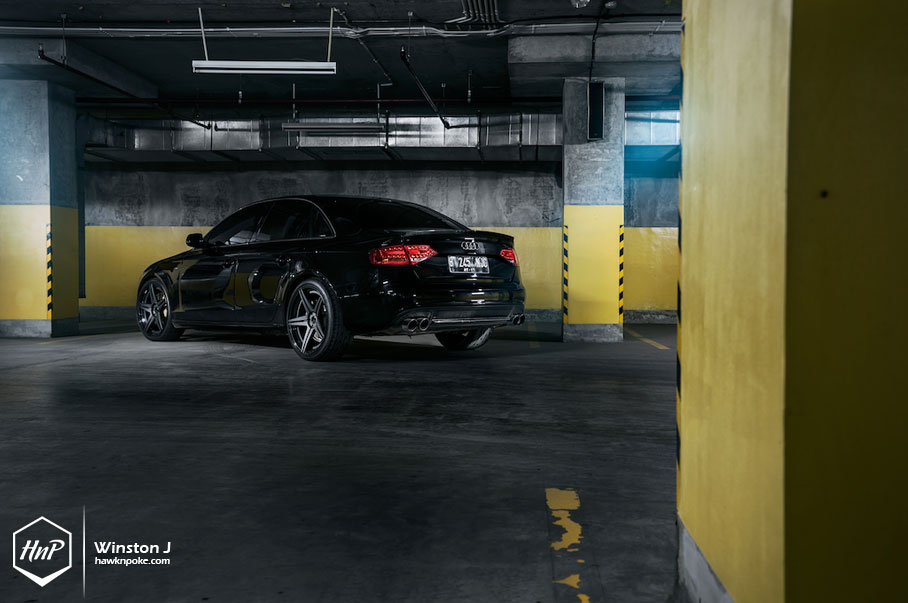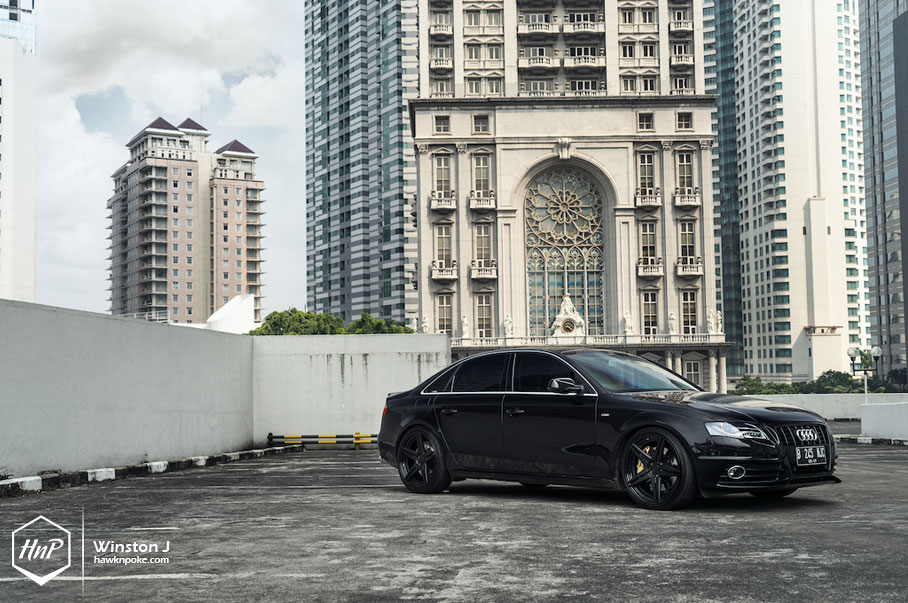 With its reputation of being so comfortable, safe, and yet able to go fast when tuned, the 1.8-turbocharged Audi A4 represents the VW/Audi group's most praised characteristics. They're humble under normal driving conditions, yet sufficiently fast when necessary. All while maintaining a rather good fuel efficiency. That's the perfect ride to be in, whether it'd be during traffic jams, or overtaking slower cars on the highways. "Life is simply too short to drive boring cars."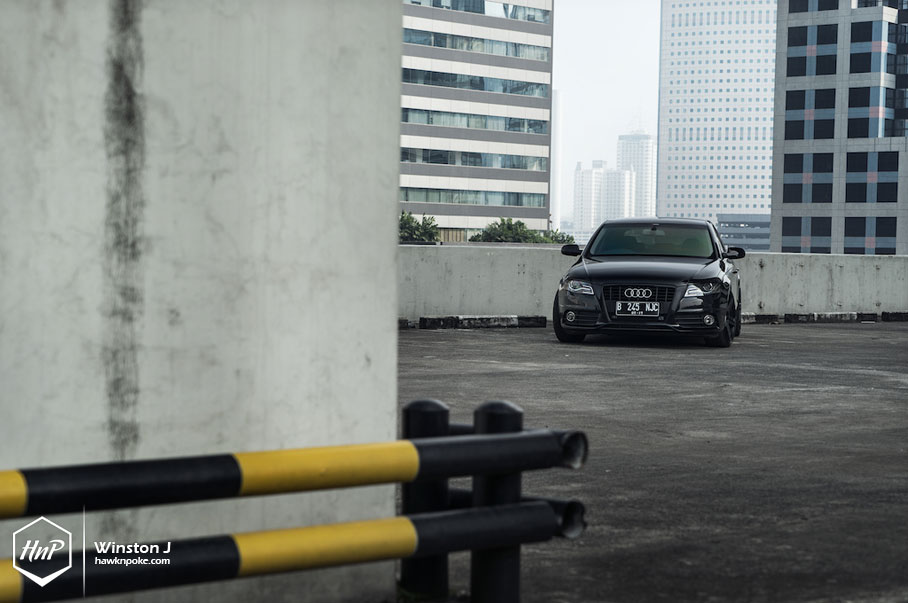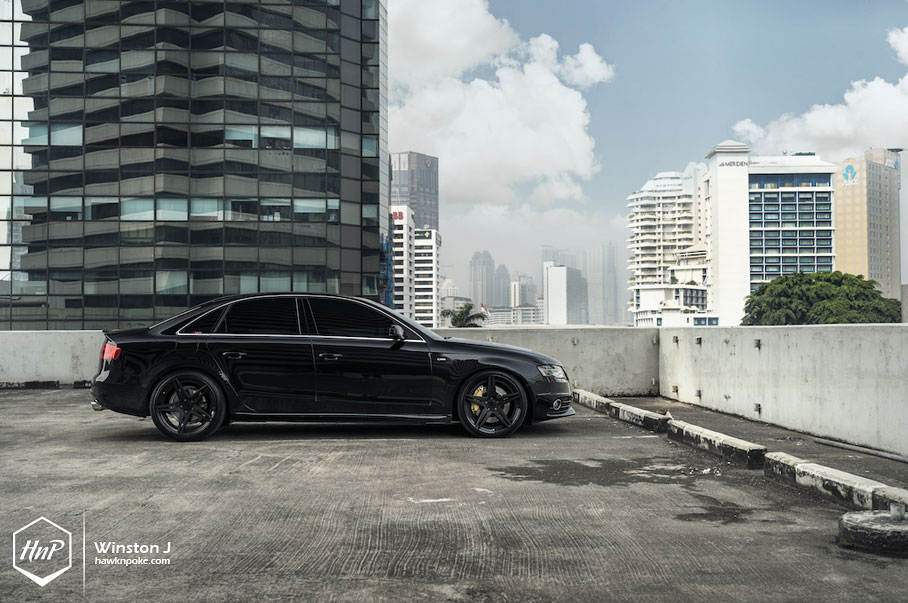 "I've always wanted a German compact executive sedan so I picked up the A4, because it has an aggressive body line and futuristic daytime running lights," said Nico. Exactly on point. It's no surprise that Audi's iteration of its daylight running lights have become one of the A4's strongest seductions, especially when compared to same year's C-Class and 3-Series. It was simply ahead of its time.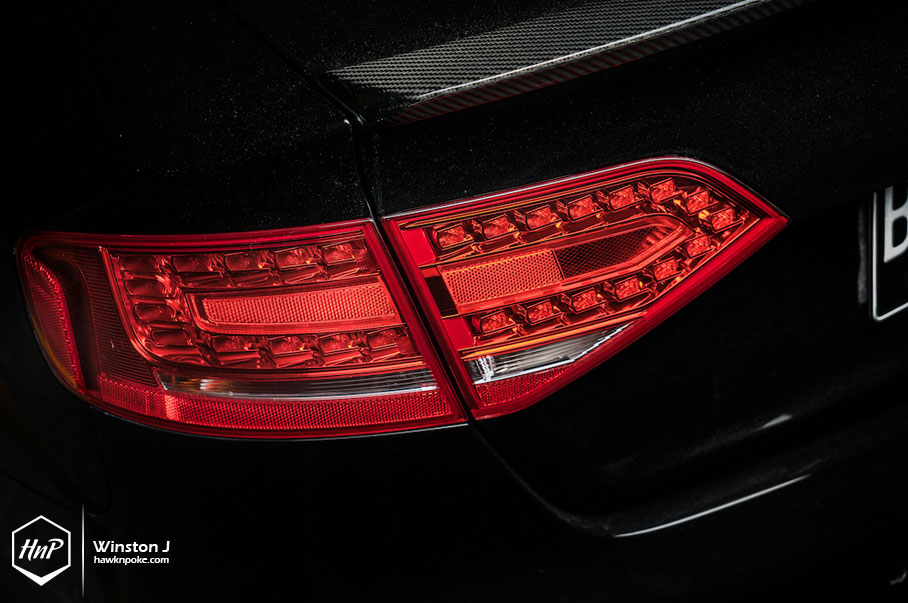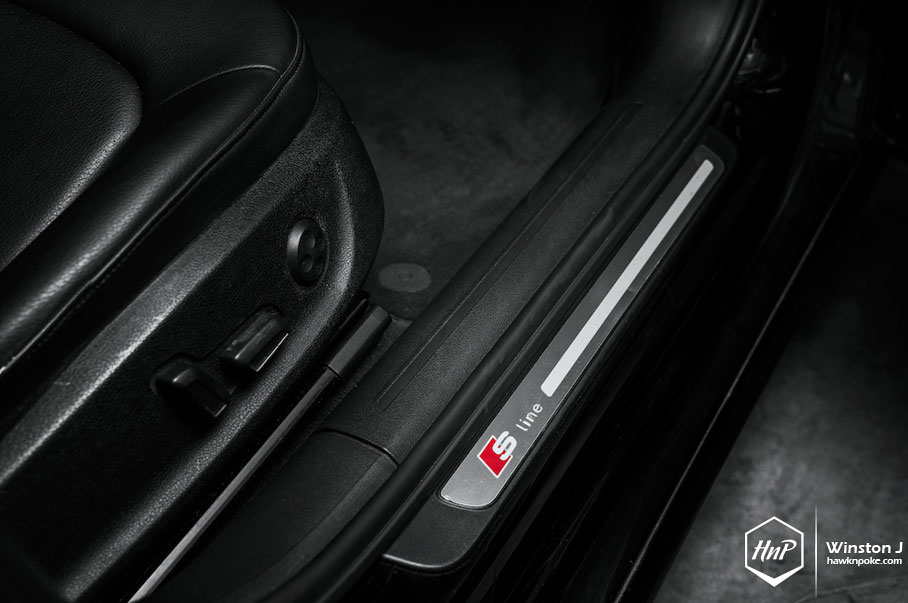 During his two-year ownership of the car, Nico has constantly been seeking out ways to further add an 'oomph' factor into his A4. Keeping things OEM, with zero doubts he changed all the bodywork sections with S-line's. From the front-end all the way to the rear-end. He even further complimented the kit with the sporty blackened S4 grill. Topped off with Osir's carbon fiber parts, the look is now so subtle yet menacing.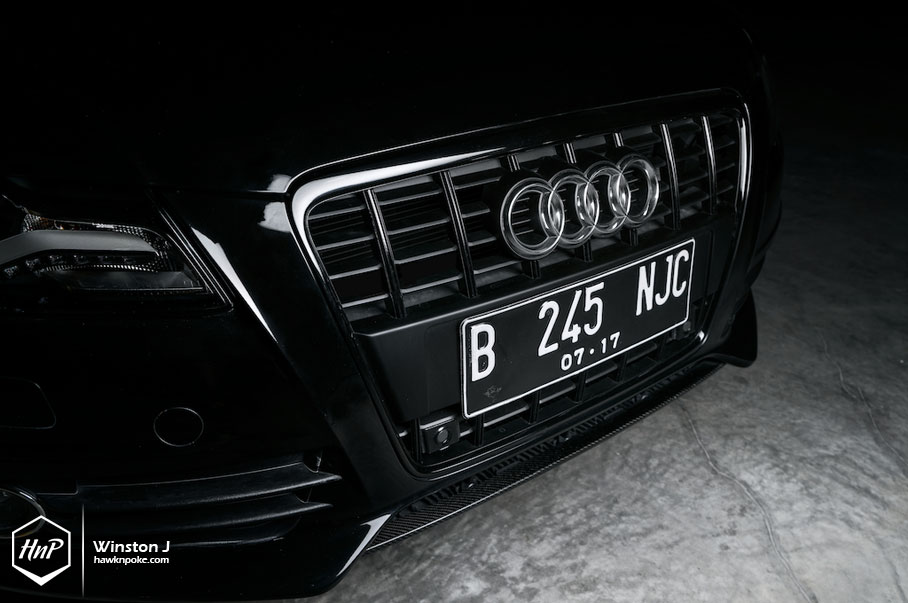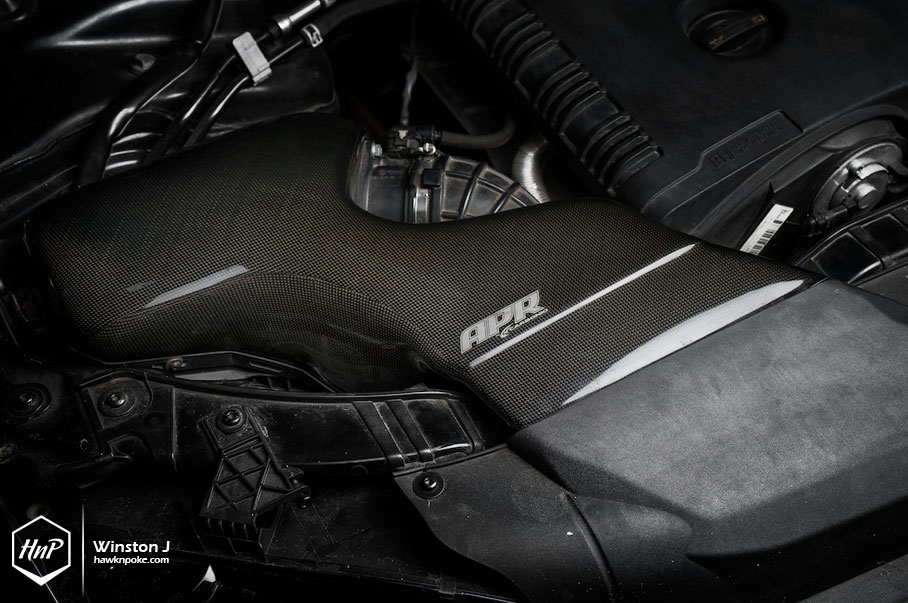 Yes the A4's sufficiently quick in stock form. But Nico has also been seeking out ways to add even more excitements into the A4's throttle response. As a result, he went straight into a McChip-DKR Stage 2 tune, supported by a catless downpipe and AWE tuning exhaust system. Such free-flow exhaust and high-boost ECU tune resulted in a significant horsepower increase for the saloon (around 160 to 210 on wheels).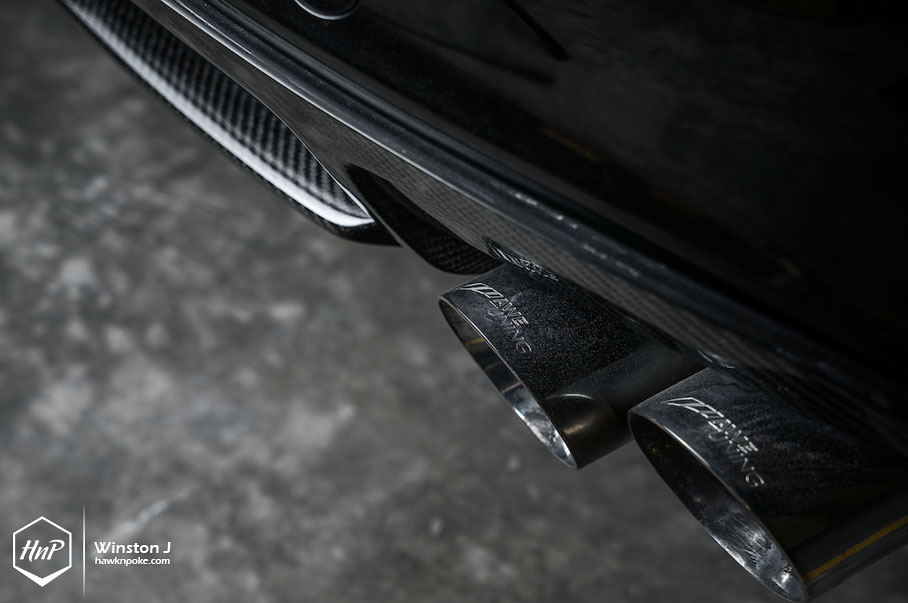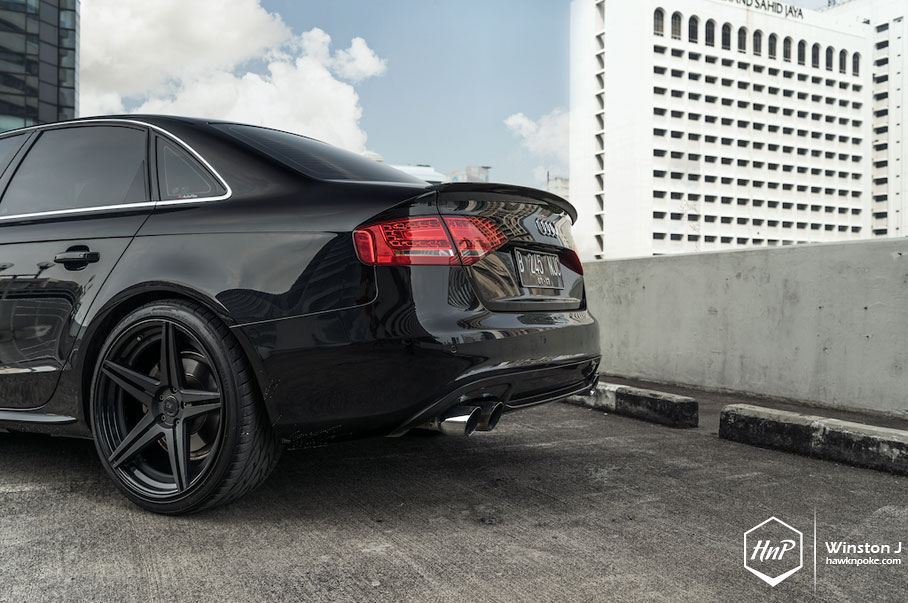 Exterior, ticked. Engine, ticked. Next Nico updated the footworks of his daily ride with KW's adjustable spring kit. Such lowering system is unique because it combines coilover system's adjustability with spring-kit's practicality. With no need of changing shocks, the adjustable spring kit allows Nico to adjust the A4's ride height without tampering with the OEM dampers.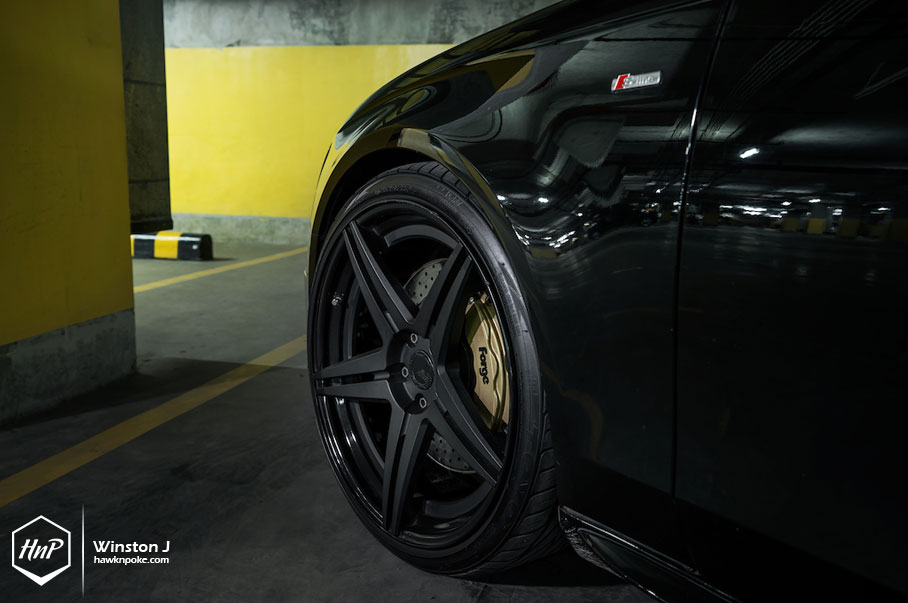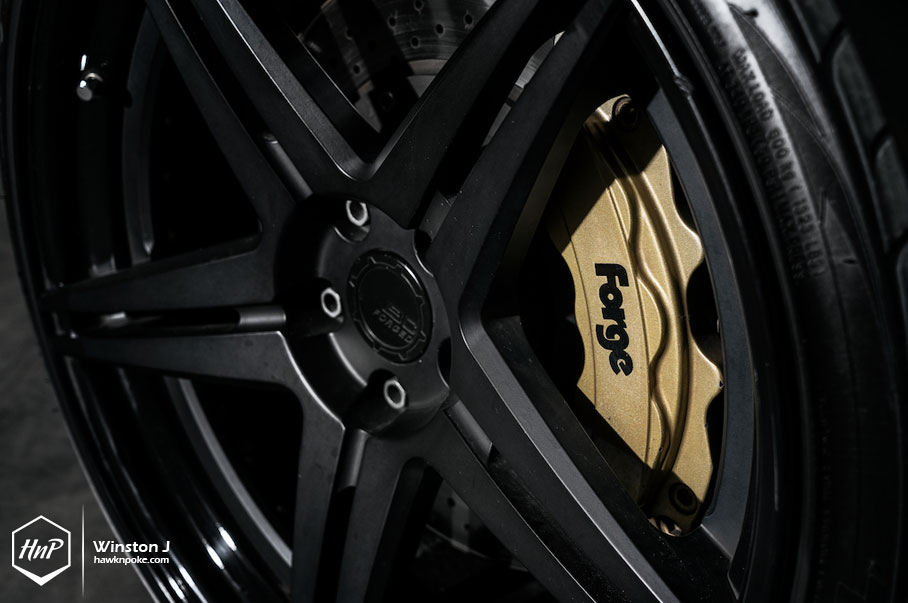 Wheels-wise Nico settled for a set of 20″ BC forged wheels. Their multi-piece construction allows for a minimal unsprung mass while maximizing customizability. In particular, this set has been sized to fit Nico's 6-pot Forge BBK setup and ordered in his specific shade of black to match the overall look of the ride.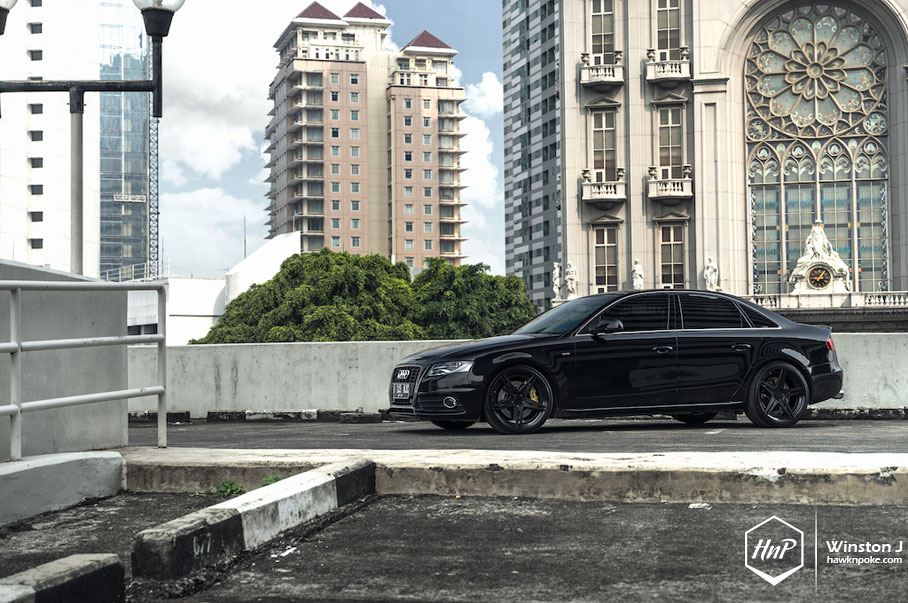 Modification Specs
EXTERIOR
OEM S-Line Front, Rear Bumper & Stone guards
OEM S4 Grille, blackened
Osir Carbon Fiber S4 Front Splitter
Osir Carbon Fiber S4 Quad Exhaust Valance
Osir Carbon Fiber A4 Ducktail
WHEELS ETC
BC Forged HC 052 20″
Toyo Proxes4
Forge Motorsport BBK 6 Pistons Caliper, 356mm Drilled Rotor
KW Height Adjustable Spring Kit
ENGINE ETC
McChip-DKR Stage 2 Remap
APR Carbonio Intake
Forge Motorsport Diverter Valve
Premier Autowerkz Catless Downpipe with Oxygen Simulator
AWE Tuning Quad Exhaust Catback
Recommended Oil
TOP 1 Synthetic Oil
Additional Infos
Photography by:
Winston J
Mobile: +6281932092426
Email: winston_jaury@hotmail.com