ManBronze // Superbigdot's MINI on ADV.1
The MINI. A well-known icon around the world; its heritage started from the original Morris MINI, which was built by British Motor Corporation. Ever since it was first brought to public in 1959, the MINI has become an instant hit thanks to to its functional interior and stylish exterior.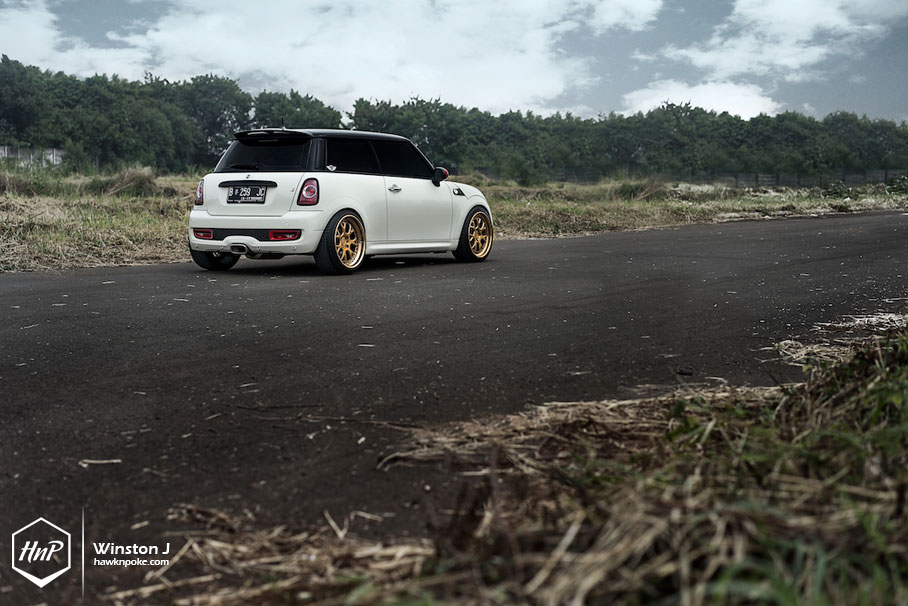 Now, let's move on to the present day MINI, the successor to the iconic Morris MINI I mentioned earlier. It is, no doubt, a much bigger car compared to the old MINI. These all-new MINI's were first introduced by BMW in the late 2000, with developments conducted between 1995 and 2000 by a joint collaboration between Rover and BMW. Thanks to BMW's perspectives and dynamics in the collaboration, the new MINI has become an even more practical and greatly handled car.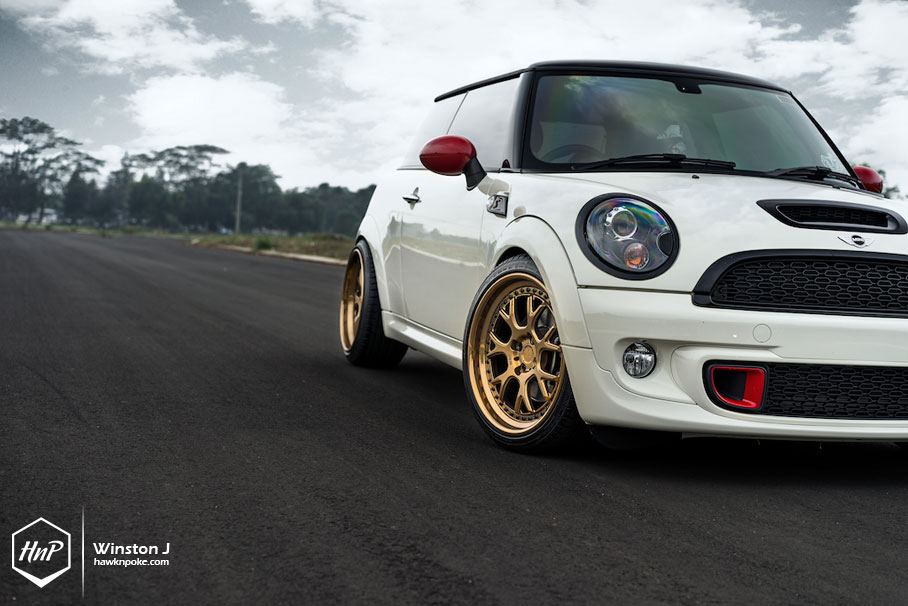 Meet Jemmy (@superbigdot), owner of today's MINI. He's been owning the MINI for 2 years. Simple, youthful design, and stylish personalities are the main reasons for Jemmy to choose the compact hatch for his commutes. Frankly, a lot of people also choose the MINI for the same reason! Eleven feet of youthful spirit and energy, combined with iconic heritages, have been engraved into these MINI's body lines.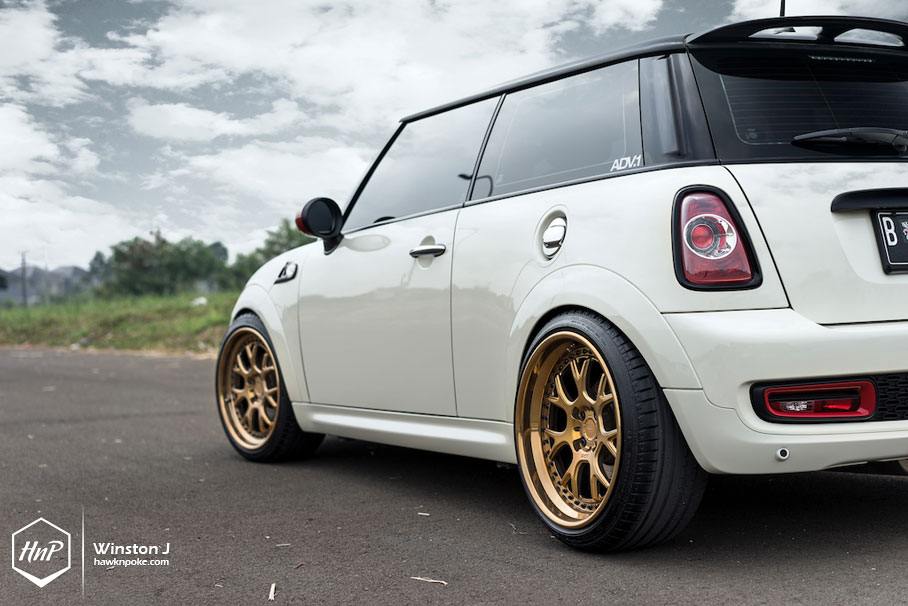 It is also possible to customize your MINI with interchangeable body parts and color schemes, thanks to the manufacturer's 'plug-and-play' accessories. Some of the most popular are the British flag side mirror covers and roof panel. In this case, though, Jemmy didn't fancy on putting those optional accessories to his car, but opting for his own custom painted color schemes instead.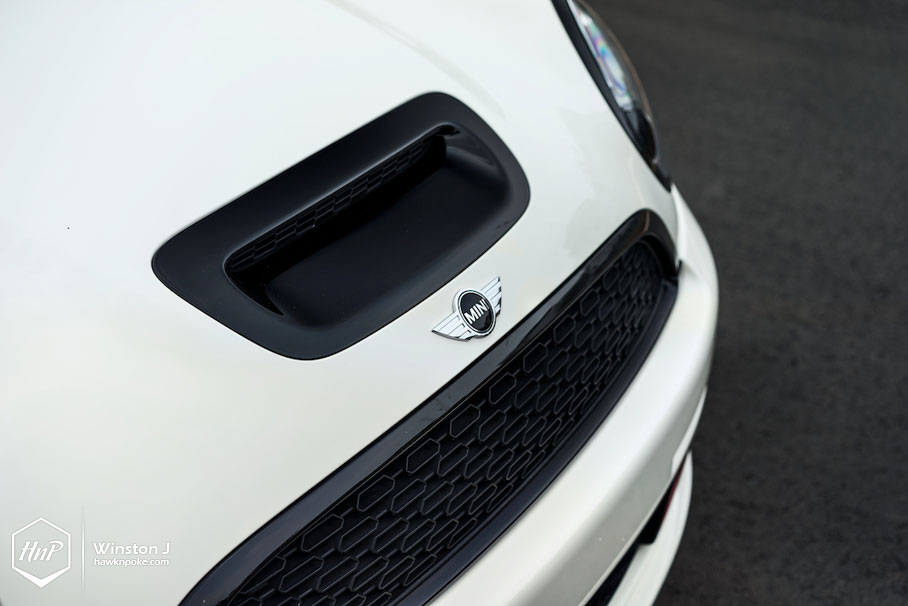 By blacking out all the chrome section, combined with the red side mirror covers and grille, Jemmy has made his White R56 even more unique than the rest. It's the perfect color match; sharp, sporty and appealing.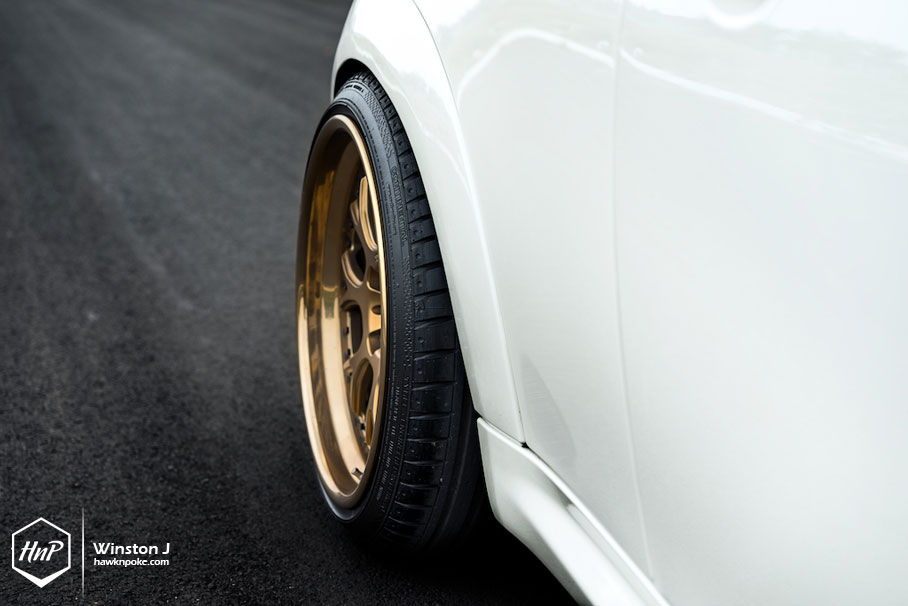 Jemmy was has always been a big fan of BBS wheels, mostly apparent from his previous ownerships of the LM, RX, and CH models. This time, however, he wanted to venture into a more daring territory: a fully-custom built ADV.1. Thanks to the local ADV.1 distributor, Jemmy got exactly what he wanted for his car: a very rare ManBronze finished ADV.1 wheels. Not only is the finishing very aggressive, he has also opted for an aggressively sized custom dimensions: 18″x8.5-9.5.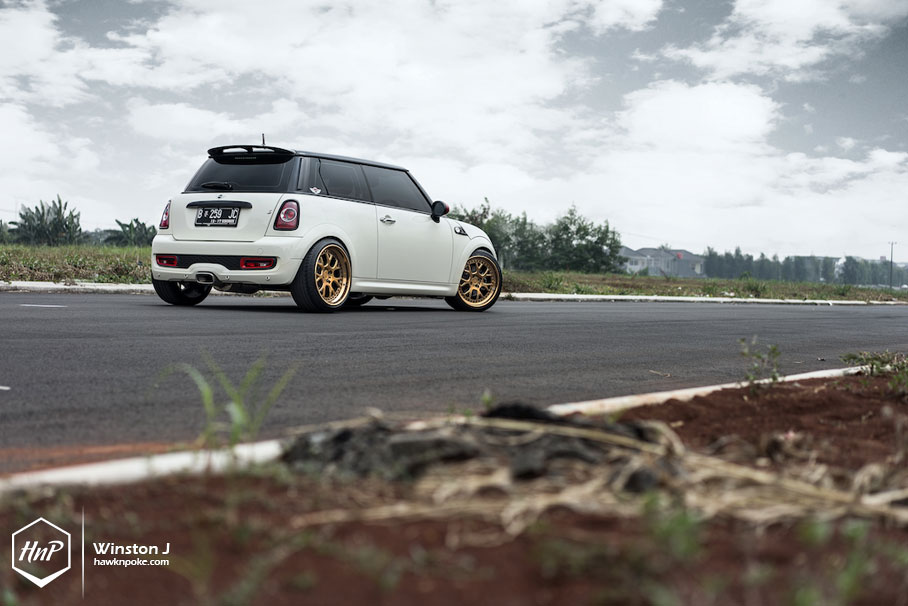 Like modern architechture nowadays, the 'form follows function' principle has also been applied to Jemmy's car. The principle states that the shape of an object should be primarily based upon its intended function or purpose. Following this principle, Jemmy lowered his car just right to achieve the perfect fitment while still enjoying every single horsepower the MINI has.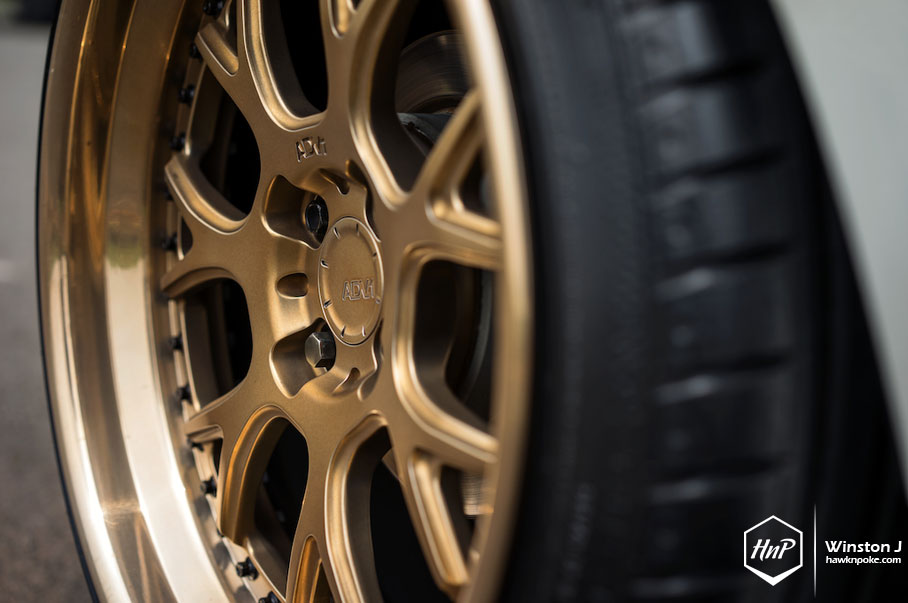 Modification Specs
Milltek turboback exhast
Porsche Cayman exhaust tip
ADV.1 ADV7 TF SL ManBronze 18″x8.5-9.5
Recommended Oil
TOP 1 Synthetic Oil
Additional Infos
Photography by:
Winston J
Mobile: +6281932092426
Email: winston_jaury@hotmail.com