Driven Machines // Nara's ADV.1 Q5 and Sidharta's BBS A4
Vorsprung durch Technik. A slogan used by Audi, the famous German car maker, ever since the 1980s. The term itself translates into "Advancement through Technology" in English. What's that supposed to mean? Well, clearly the company has been focusing on groundbreaking technologies to promote its premium brand. From Quattro all-wheel drive, lightweight modular construction, to the uniquely Audi design, the four-rings-badge carrier has successfully differentiated itself from the other German Big 3.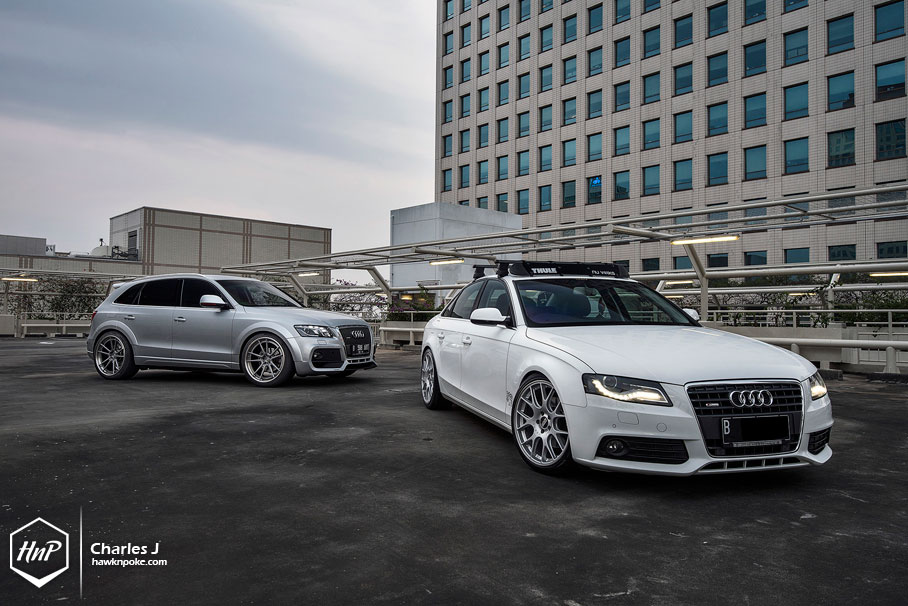 Meet Sidharta (A4) and Nara (Q5), the proud owners of today's featured Audi's.
Dynamic yet minimalist, these two machines are the perfect reflections to the city's uprising buildings in the background. Swifting through the city in style, these gentlemen knew exactly what they wanted out of their rides. So they took a standard A4 and Q5, and started a thorough makeover onto both rides.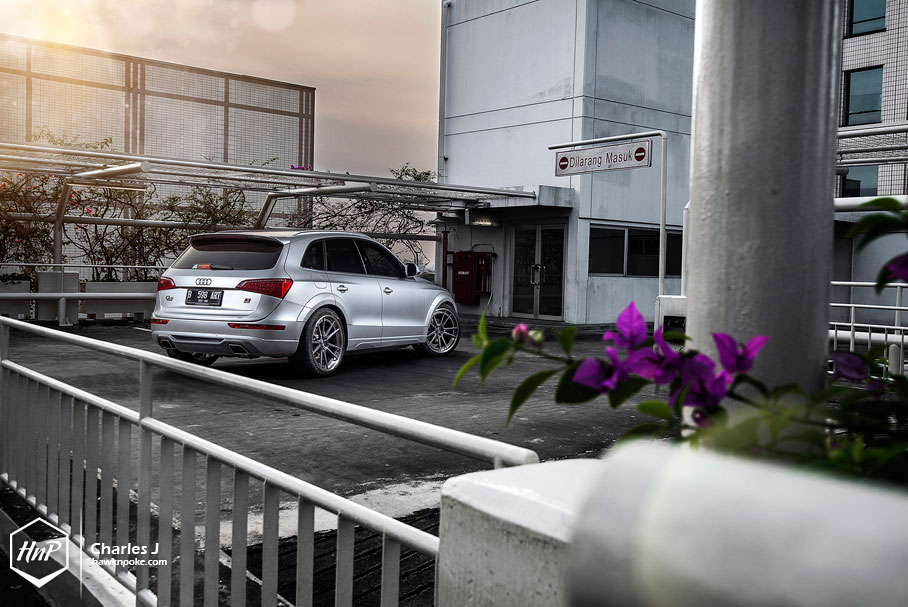 First up, I'll take you for a quick tour around Nara's Q5. This model is also known as a compact SUV, a new lineup for Audi introduced in 2007. A combination of performance, luxury and utility wrapped with a hightech-looking exterior, the Q5 has successfully won the hearts of both consumers and media. Having previously driven the X1, Nara wanted a much more exciting SUV for his daily drives and the Q5 easily came down as his model of choice.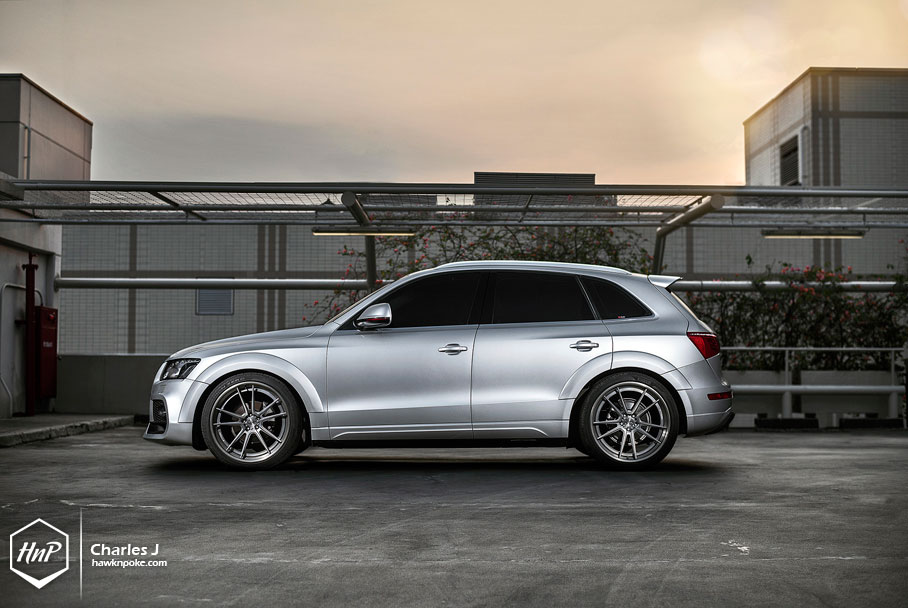 In pursuing good looks for his Q5, ADV.1 became Nara's wheels of choice. Ticking the Superlight Track Spec option on the wheels, these jewels are light despite their massive 21″ diameters. Coupled with the Eibach lowering kit, the Q5 looks rather menacing with such a setup.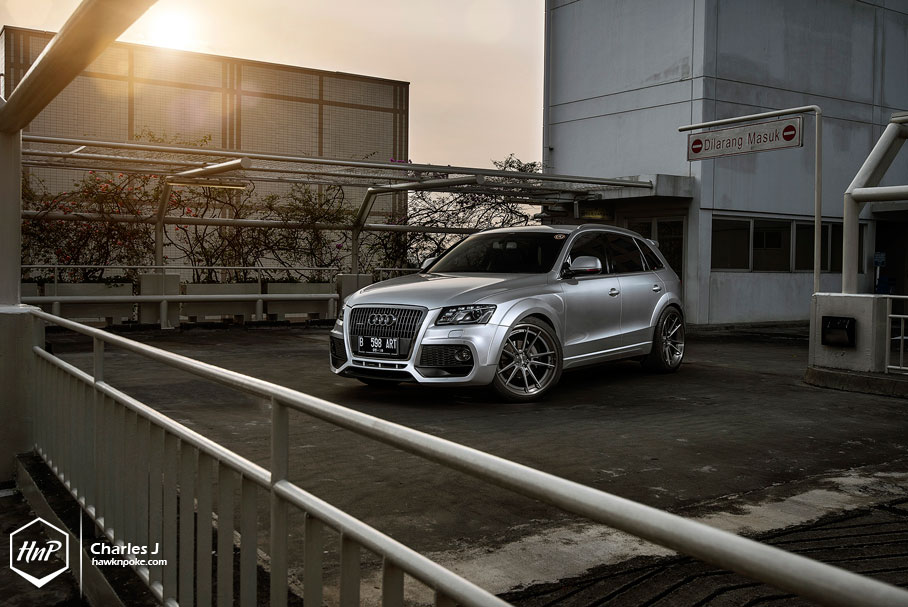 At a glance, you might've noticed that Nara's Q5 is a tad much more aggressive looking than the standard model. Not wild, still OEM-looking, yet mesmerizing. These are all thanks to the Caractere full body kit. From bumper to over fenders, these precisely crafted bodyworks have been specifically designed to flow well with the Q5's body lines.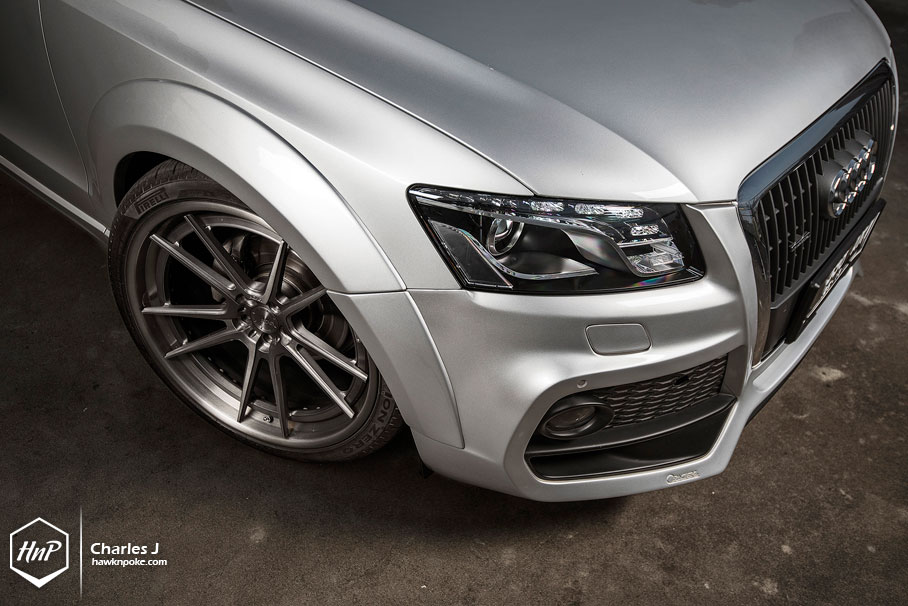 What's next? "An intake tuning and APR Stage 1 is the next goal," said Nara.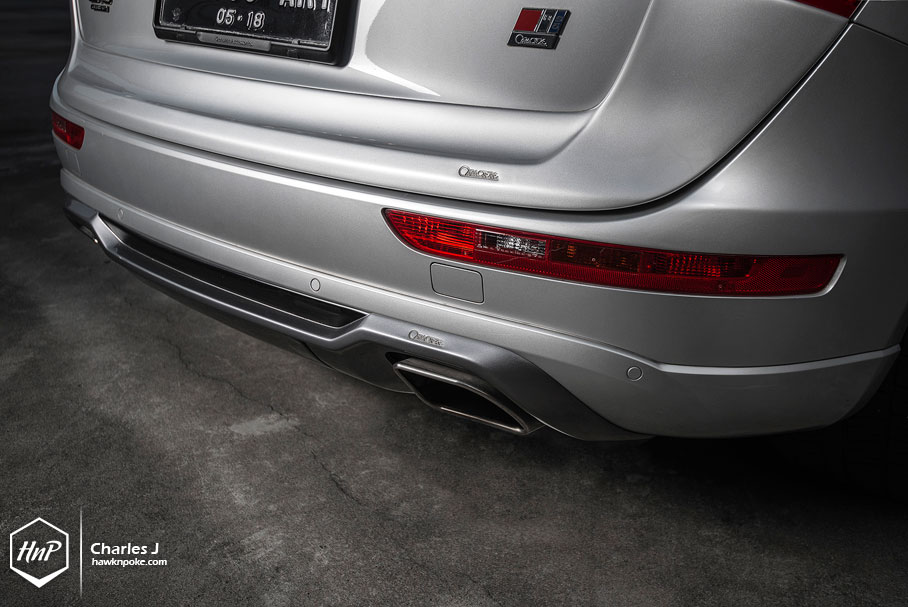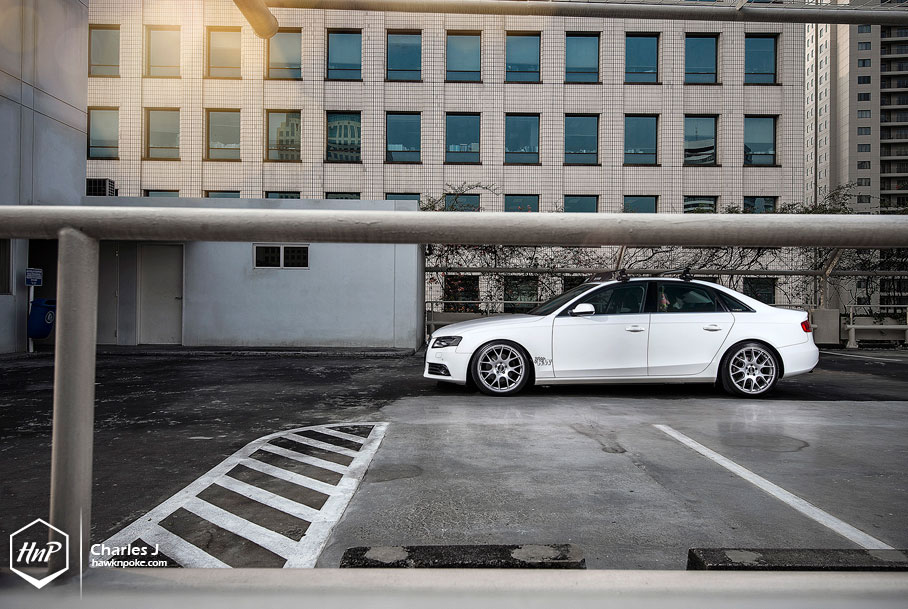 Moving on from Audi's compact SUV offering, we take a closer look at Sidharta's A4. Audi's charismatic, elegant and masculine small sedan. A proper choice for the young executives.
Not wanting to go for the popular C-Class and 3-Series, Sidharta opted for the the less-seen-on-the road A4. Backed up by German technology, comfortable interior, and gorgeous headlights, the A4 won Sidharta's heart at first sight.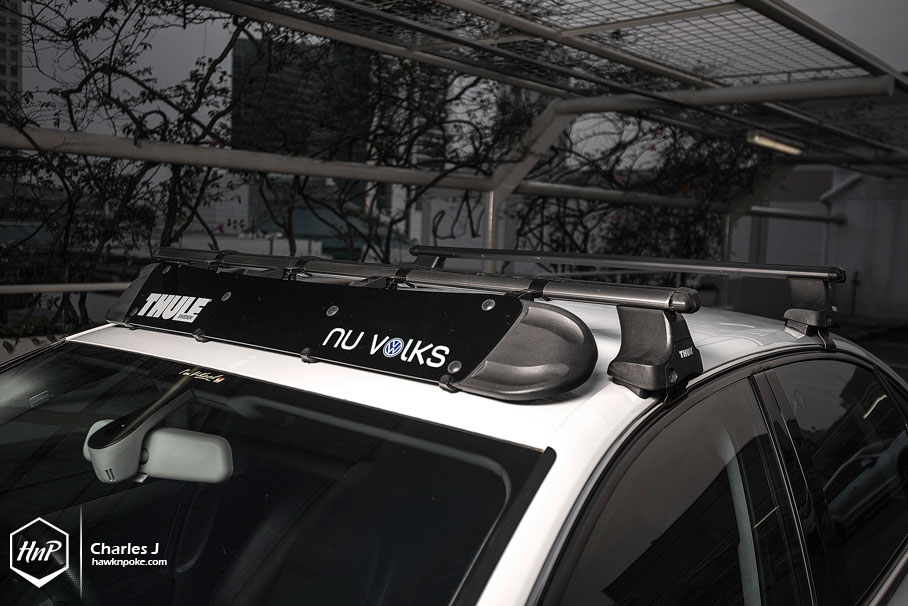 Sporty and functional. Exterior-wise Sidharta wanted his A4 to look as good as it performs. The BBS CH-R wheels, for example, have become a popular choice among VW/Audi enthusiasts for their strength and good-looks. The Thule roof racks, on the other hand, is more unique, yet packing a whole lot of functionality when needed.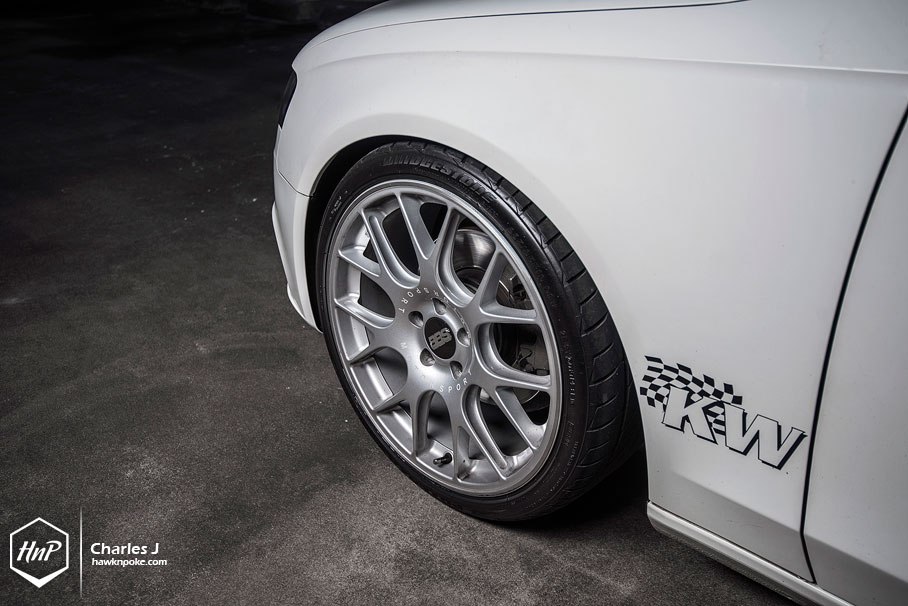 If you think that Nara's caractere bodykit is OEM looking, then you perhaps won't even notice Sidharta's works on the A4's body. OEM S4 rear bumpers has been installed for these more aggressive rears.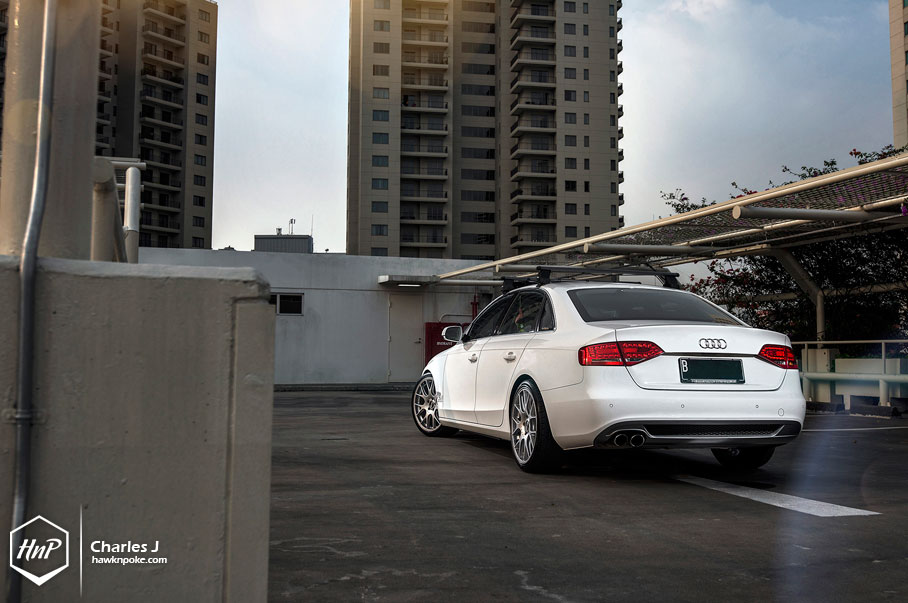 What's next? Sidharta is looking forward to installing an intake system and valvetronic exhaust for the ride. Thus allowing him to go through the Stage 2 ECU tune!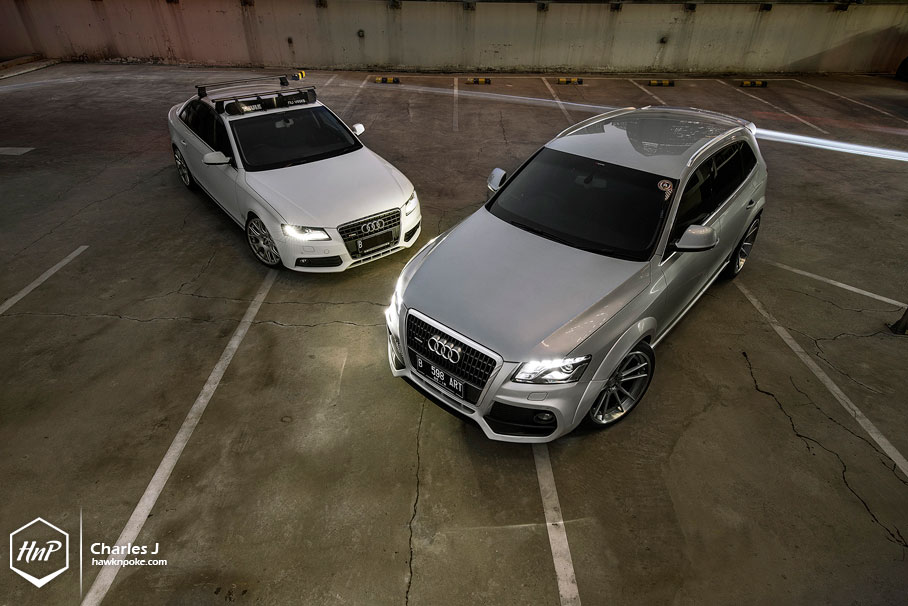 Modification Specs
Nara's Q5
Caractere full aero kit
ADV.1 ADV5.2 21″
Eibach lowering kit
Caractere exhaust system
Sidharta's A4
Bulefin Stage 1
Audi R8 Coil pack
BBS CH-R 19″
KW Adjustable Spring Kit
OEM S4 rear bumper
OEM S4 rear diffuser
Thule roof rack
Thule wind deflector
Recommended Oil
TOP 1 Synthetic Oil
Additional Infos
Photography by:
Charles J
Mobile: +6287886807762
Email: jhons.charles@gmail.com