Show Off // Duta's Accord on BC Forged
On today's Show Off short article, we have a 2007 Honda Accord that's been frequently seen at Jakarta's recent meets and shows. Even though the seventh generation Accord has been around for 10 years by now, not many have been touched by owners' customizations. To stand out from all those just-another-daily-driven Accords out there, Duta the owner has ordered these custom gold BC Forged wheels which were paired with a set of Air Runner suspension system.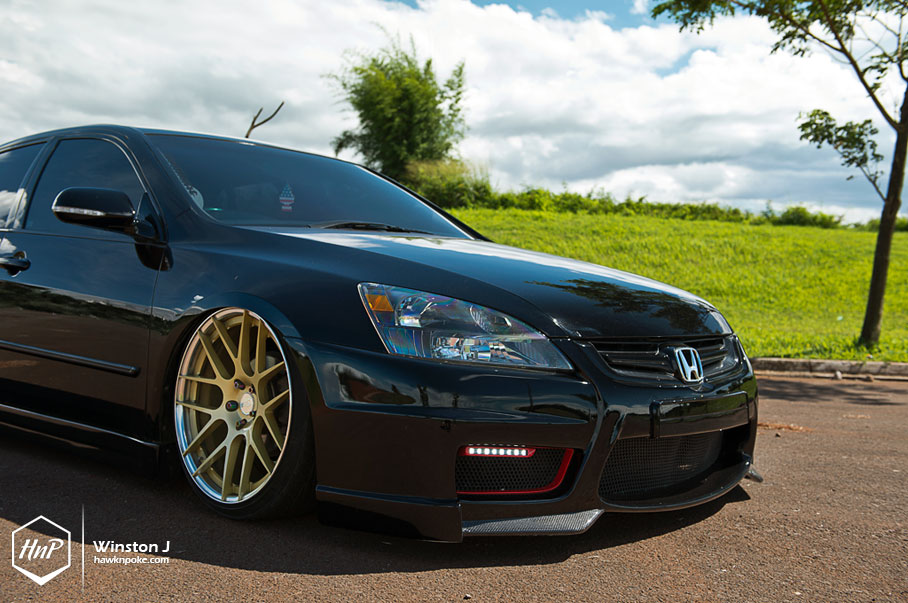 With the custom bodykit, designed by Duta himself, the car is now sitting so aggressively close to the ground when aired-out. I especially like the carbon touches that's been added to the kit. Making it so special when paired with the Candy Black paint.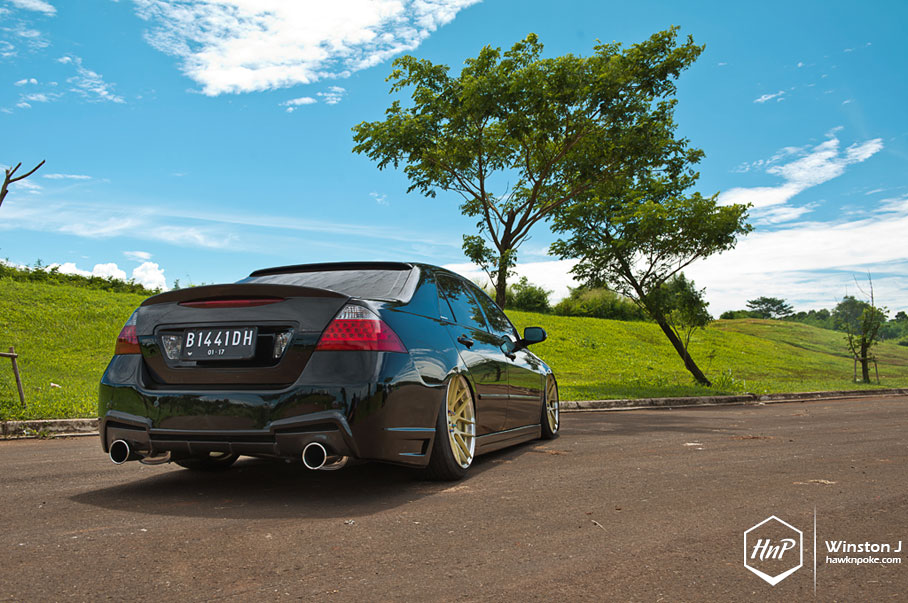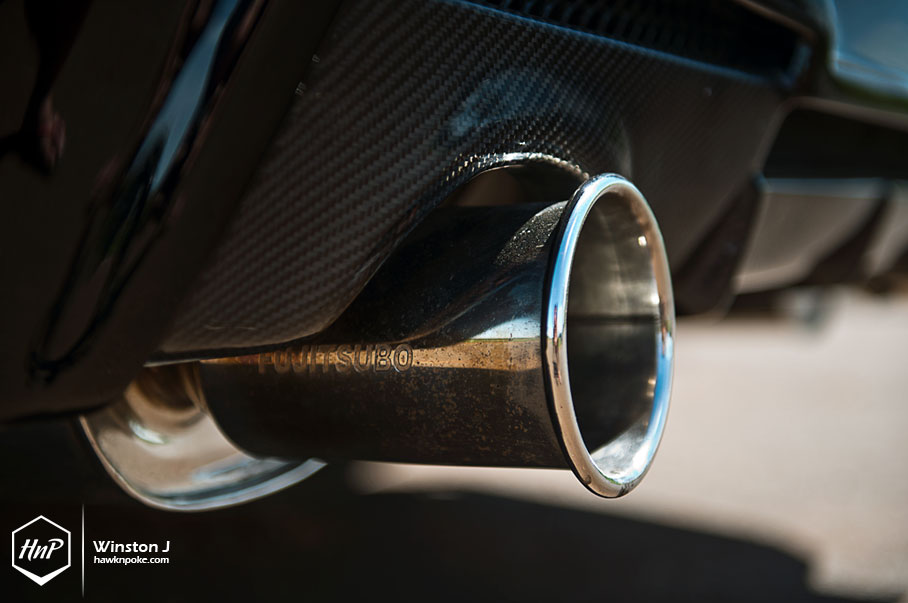 To complement the aggressive bodykit, Duta has also installed a custom exhaust setup with Fujitsubo mufflers to enhance the 2.4L engine's growls.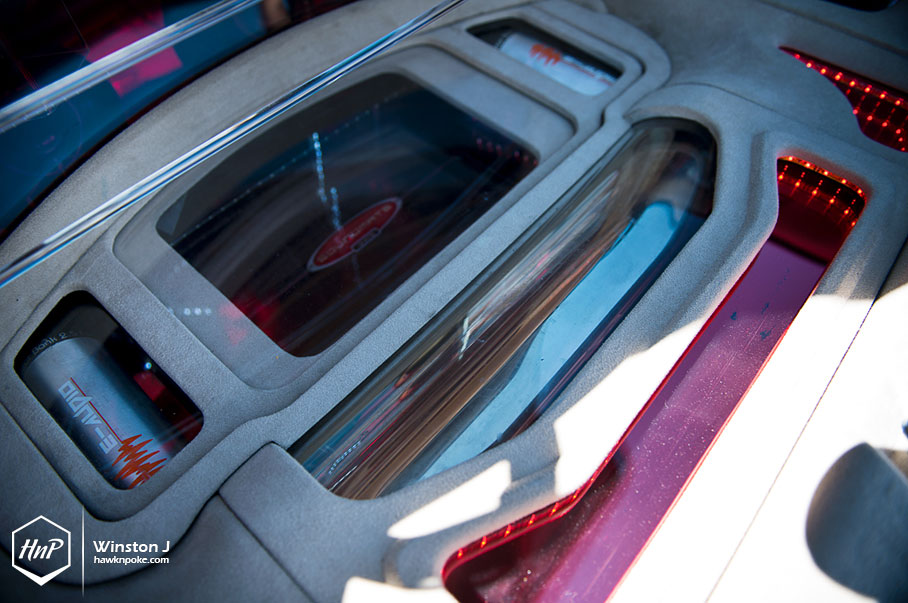 And it didn't end there either, the boot has also been reupholstered to fit a gorgeous looking audio and air-suspension setup.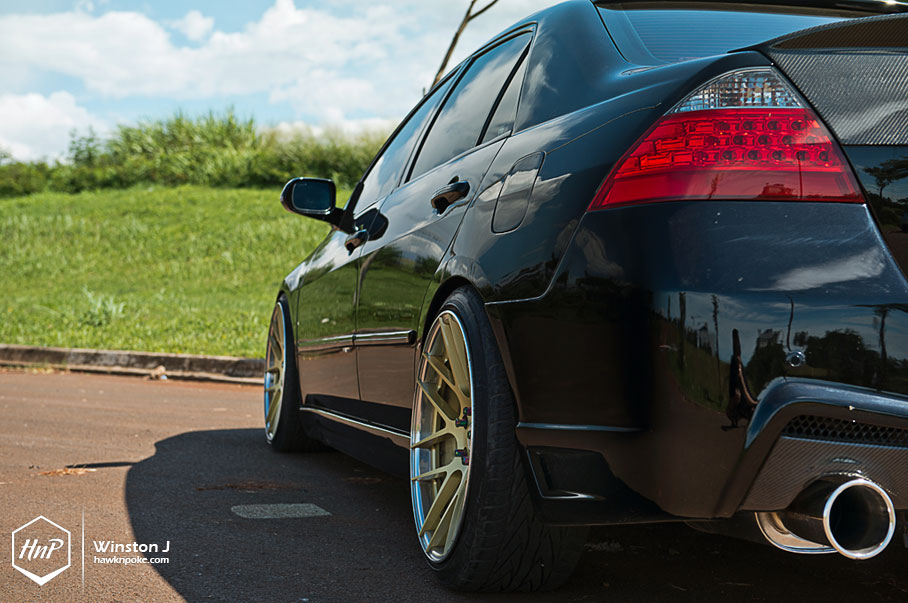 Here's another look at the ride on its ride-height. Not to shabby at all thanks to the custom sized wheels.
Modification Specs
WHEELS
BC Forged HB04 20″x9-10
Toyo Proxes 215/35 235/35
Air Runner suspension
EXTERIOR
Custom bodykit
Custom carbon panels
Candy black paint
Audi Garamount head unit
Philips fabulous acoustic speakers
RECOMMENDED OIL
TOP 1 Synthetic Oil
Additional Infos
Photography by:
Winston J
Mobile: +6281932092426
Email: winston_jaury@hotmail.com