Born to Be // Armand's F30 on BC Forged
Distinctive reverbs. Pitch-perfect high tones. Energetic acts. Powerful shouts and screams. Lively performances. No I'm not talking about the car. It's Armand, the owner of this F30 3 Series we are featuring today. A talented singer. An inspirational figure. A loving husband and affectionate father. He's none other than the lead vocalist of the 13-year-old successful Indonesian rockband: GIGI. Born with such musical talents and gifted with a career that's been built upon dedications, Armand has successfully made a mark our country's music history. Making his way up from musical theaters to singing competitions to thousands-of-audience country-wide live performances, Armand grew with his music ever since he was in primary school. Reinventing himself and building upon mistakes as time passed by. He's determined to do better after each and every performances. And today we're featuring this little gift he has for himself and his family: the 3 Series wearing Prior Design bodykit installed by Inspire.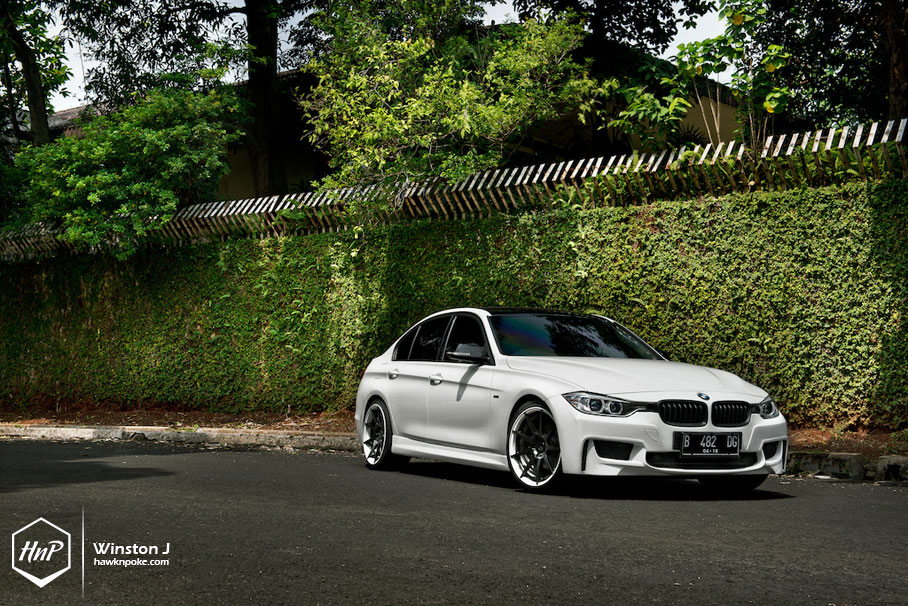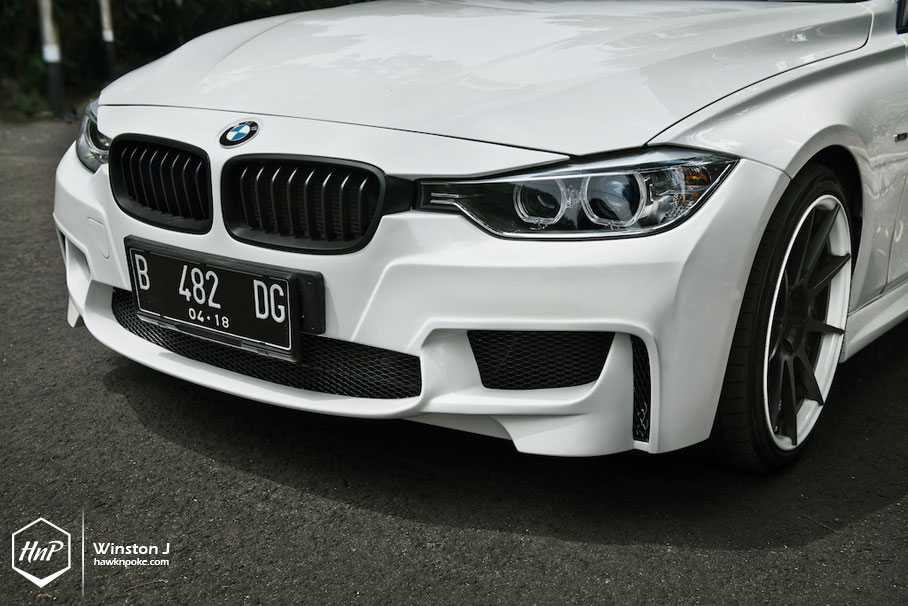 Armand's love for European cars have gone a pretty long way. From C-Class to 5 Series to E90 3 Series he has driven and modified them all across this past ten years. But amongst all those, I personally think that his approach on this most recent collection, the F30, is best. From the wheels fitment to the bodykit of choice, they all reflect the latest trends in the industry.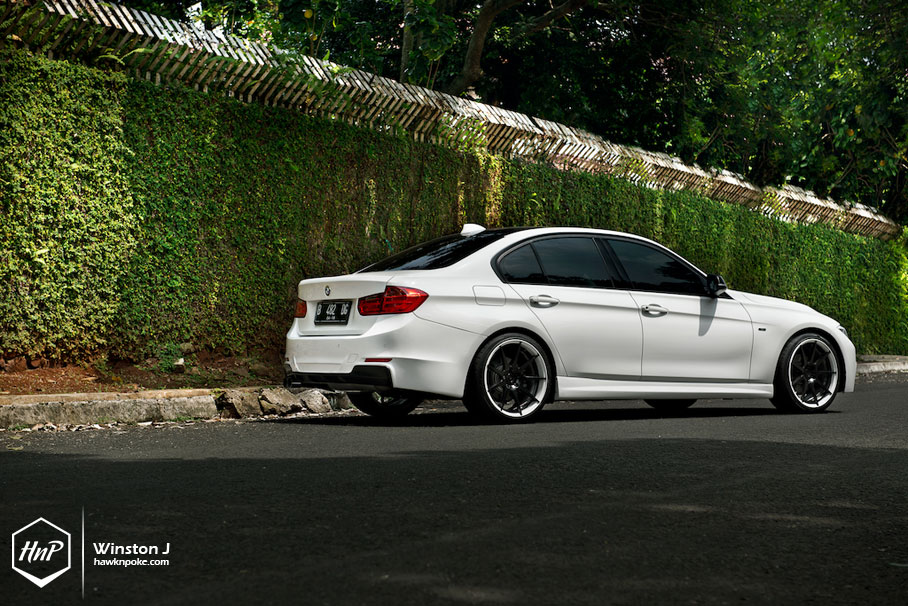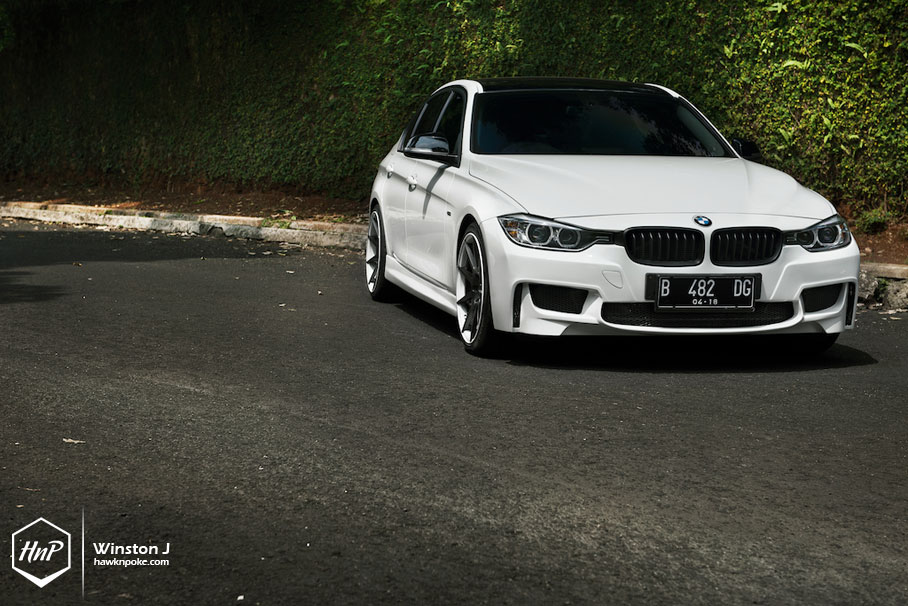 If you've seen the newly launched BMW M4 at Pebble Beach, you might've immediately noticed the similar bumper lines that this Prior Design F30 has. Sleek upward curves combined with sharp downward edges. Sporty yet a bit wilder than M Performance edition bumper. Combined with those bold headlights and wide grilles that these F30's have, Armand's posh sedan is now looking as engaging as his stage performances.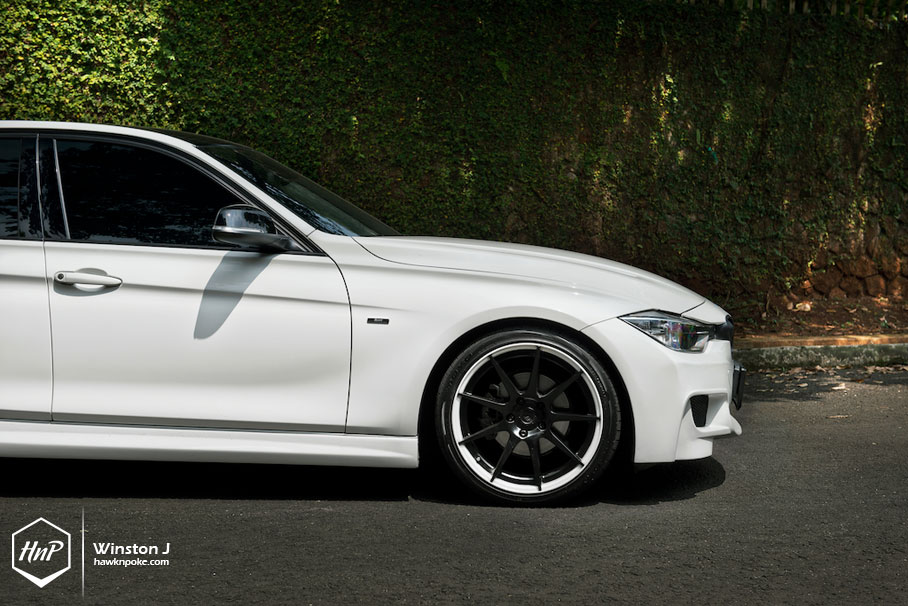 Wheels of choice came down to this set of color-coded 19″ BC Forged wheels wrapped with Toyo tires. Black face meets white lips. An interesting color approach to have the wheels' design flows together with the ride. And with such sharp spokes, concave construction and unique color scheme, these wheels have complemented the Prior Design kit nicely.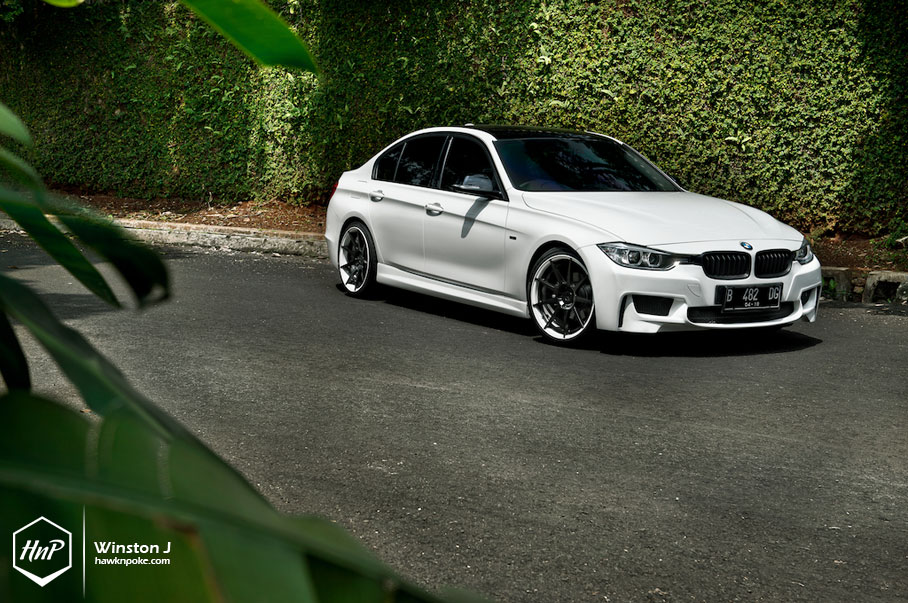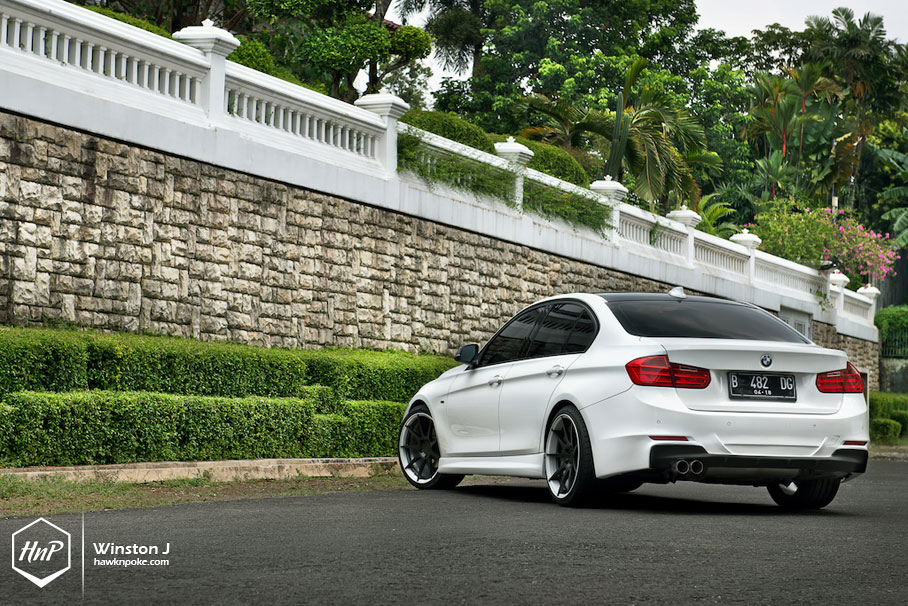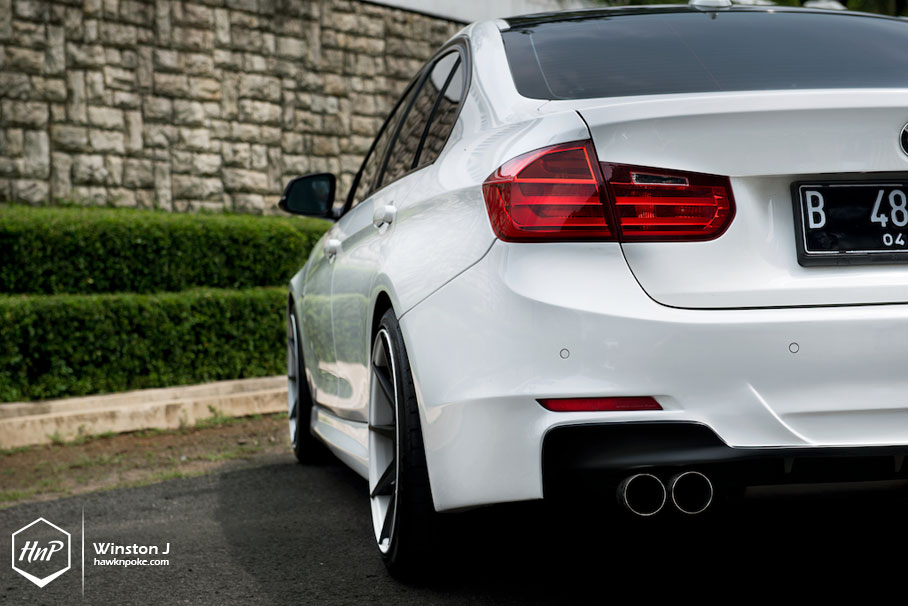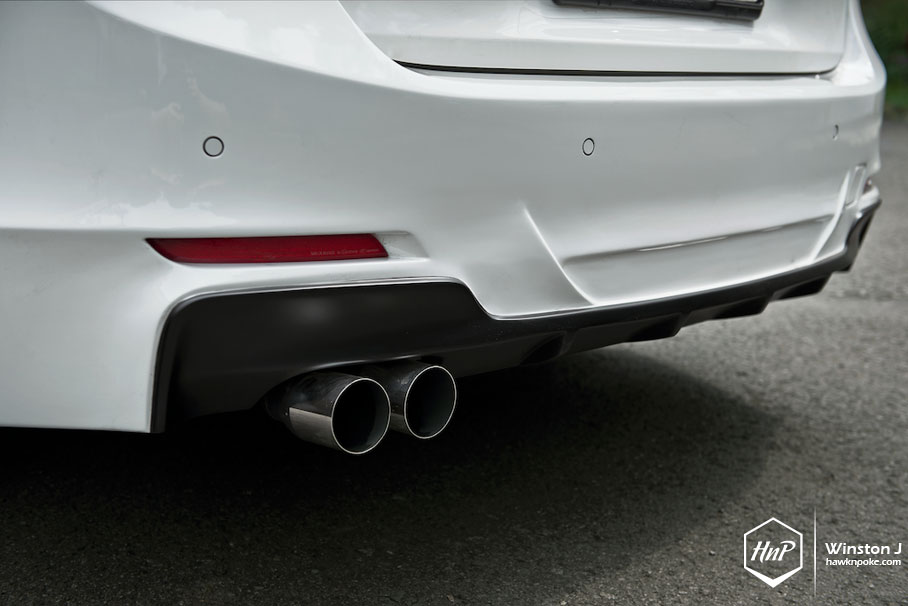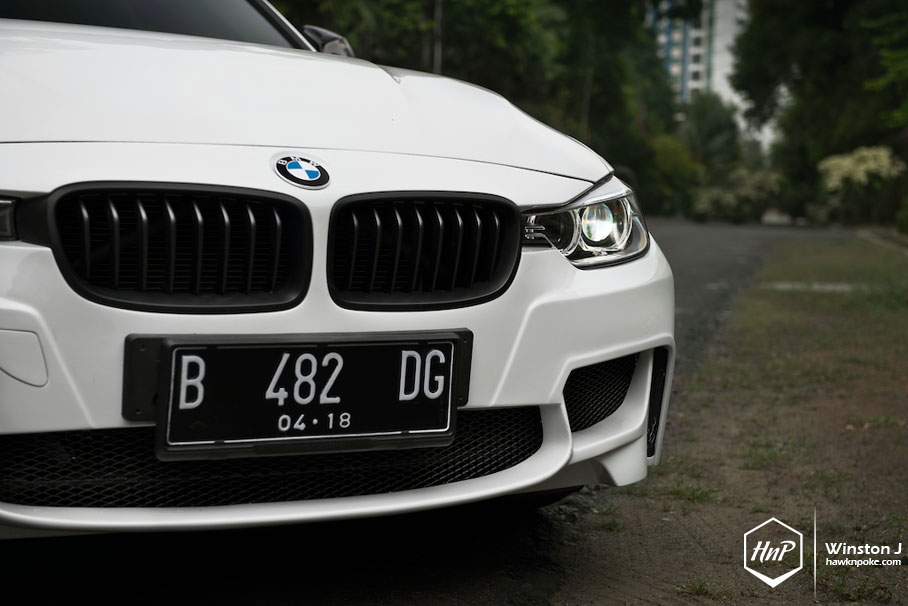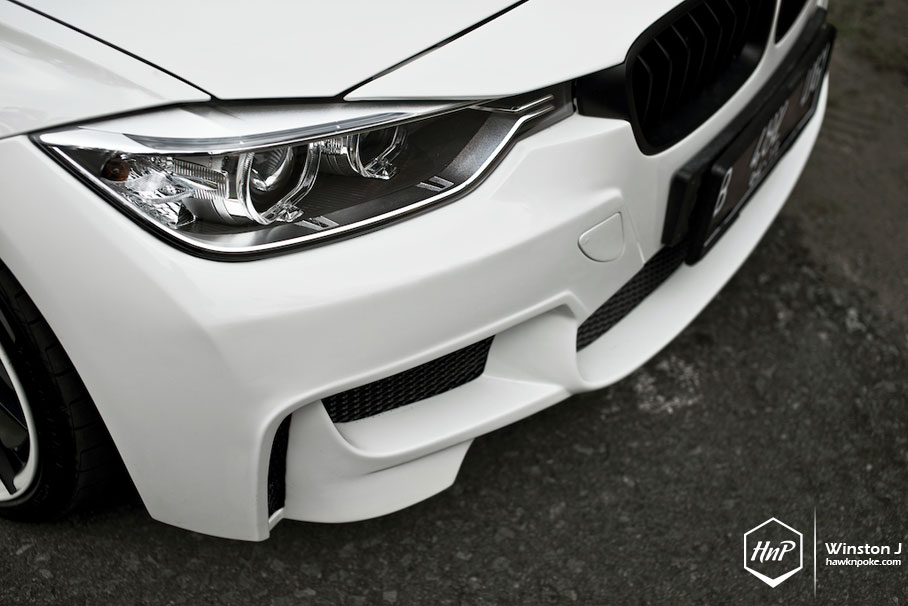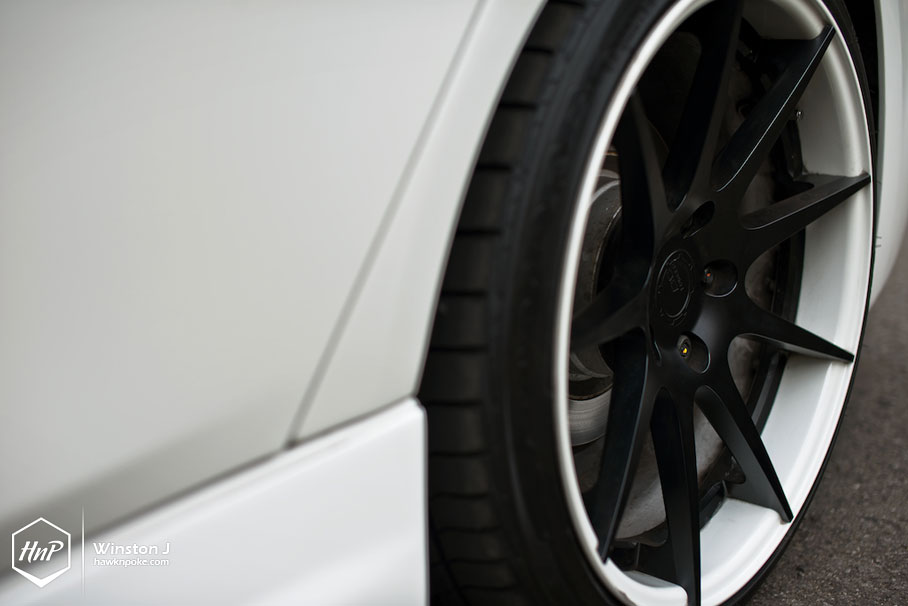 Modification Specs
WHEELS ETC
BC Forged HB29 19″x8.5-10
Toyo 245/35 275/30
Eibach springs
EXTERIOR
Prior Design body kit
RECOMMENDED OIL
TOP 1 Synthetic Oil (Certified by BMW)
Additional Infos
Photography by:
Winston J
Mobile: +6281932092426
Email: winston_jaury@hotmail.com