High Street // S-Class on HRE
The Mercedes-Benz S-Class. One of the most popular upscale sedans that roam the streets of Jakarta. High rise buildings, CBD areas, golf courses and lavish housing complexes are among the natural habitats of these long wheel-based sedans. Despite their popularity, I still find it difficult to spot 'heavily' modified S-Classes. Most owners I knew have simply installed aftermarket wheels on their daily office transportation, and called it a day. But then I stumbled upon this S-Class owned by Herman who resides in Jakarta. From genuine S65 AMG bodykit to 405MM Brembo brakes, his stylish method of transportation has surely been built to impress.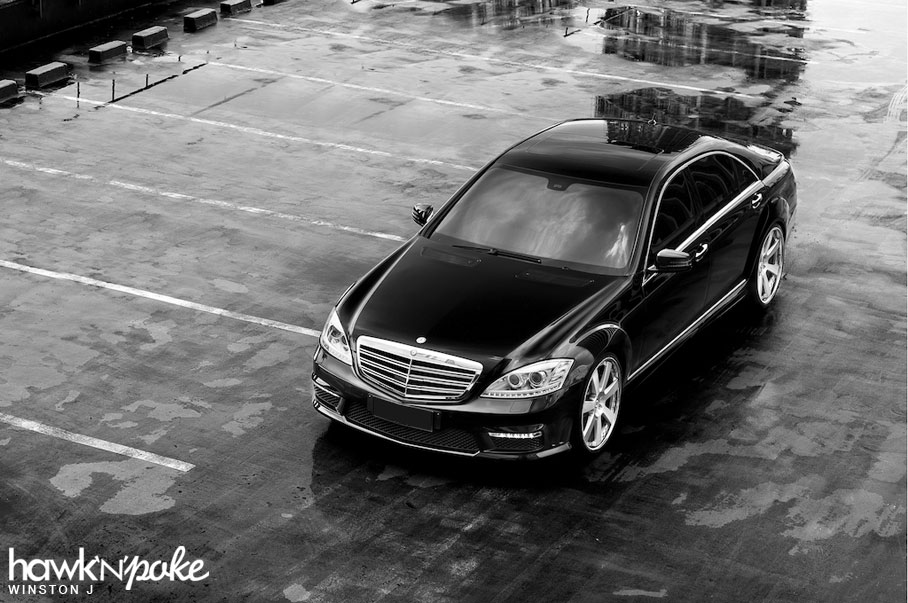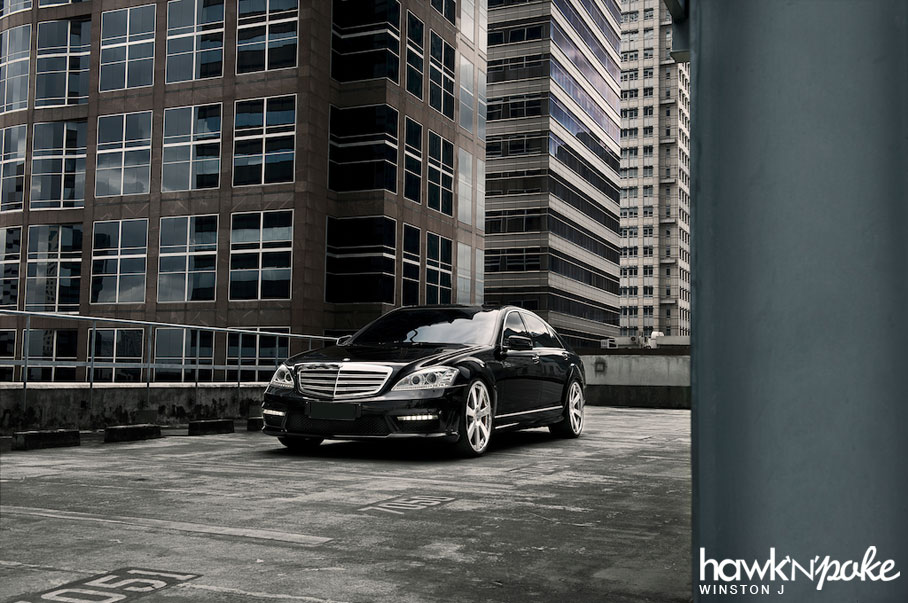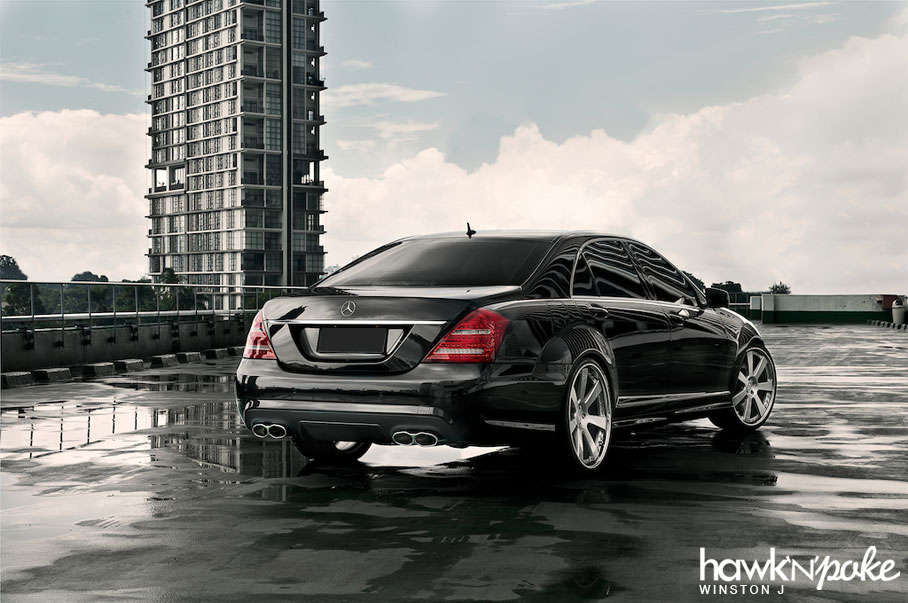 At a glance, I'm sure the first thing you'll notice going with this car is the set of HRE wheels. They are 22″ in size and has been very well designed with the ideas of concavity and luxury in mind. Thick spokes, brushed face and polished lips made the perfect companion for this well detailed deep black saloon. Herman opted for HRE for the brand's well known reputation of quality and trustworthiness. Knowing the brand's 35 years of experience in the industry, it's a choice of no regrets.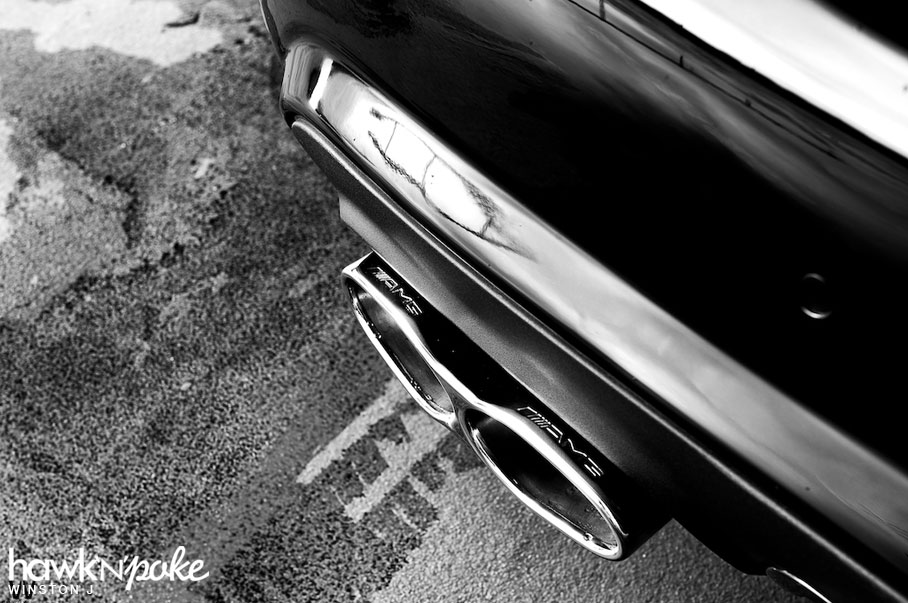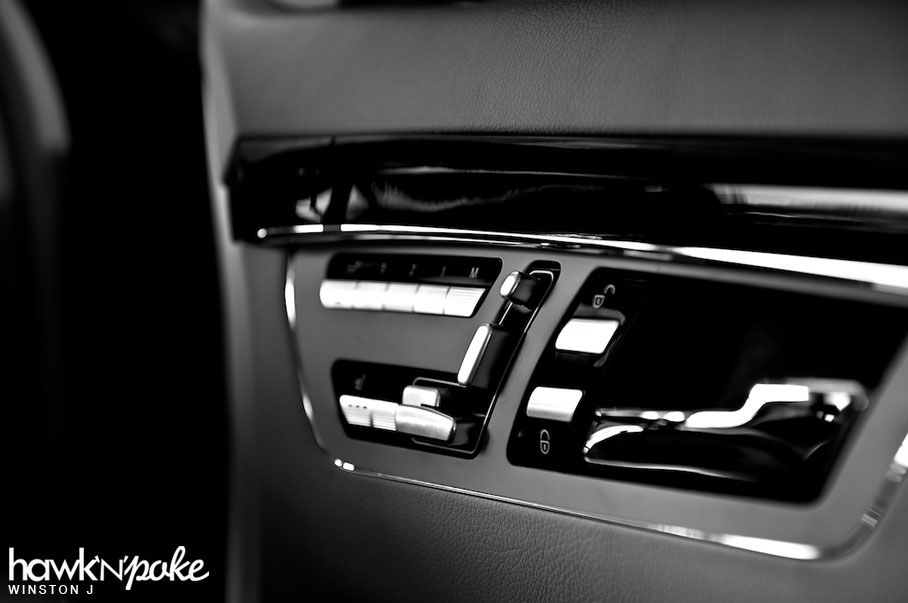 Large wheels often leave the stock brakes looking downright insecure and intimidated. Going to the borderline extreme route, Herman installed a set of Brembo GT 6-pot big brake kit with 405MM rotors. Yes, 405MM. That's over 40CM in diameter. Not only those red calipers are complimenting the look of the HRE's, they are also very functional in keeping the large saloon's braking distance short.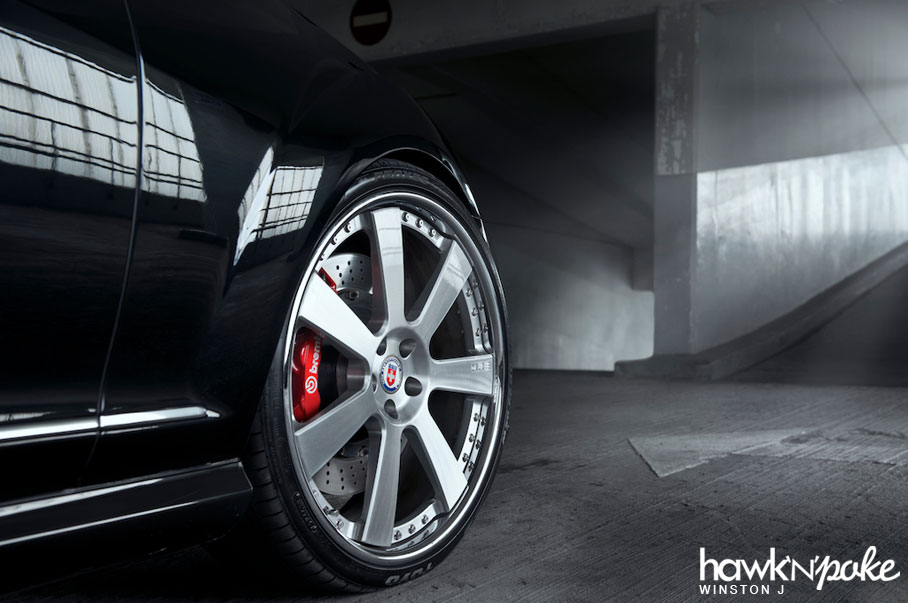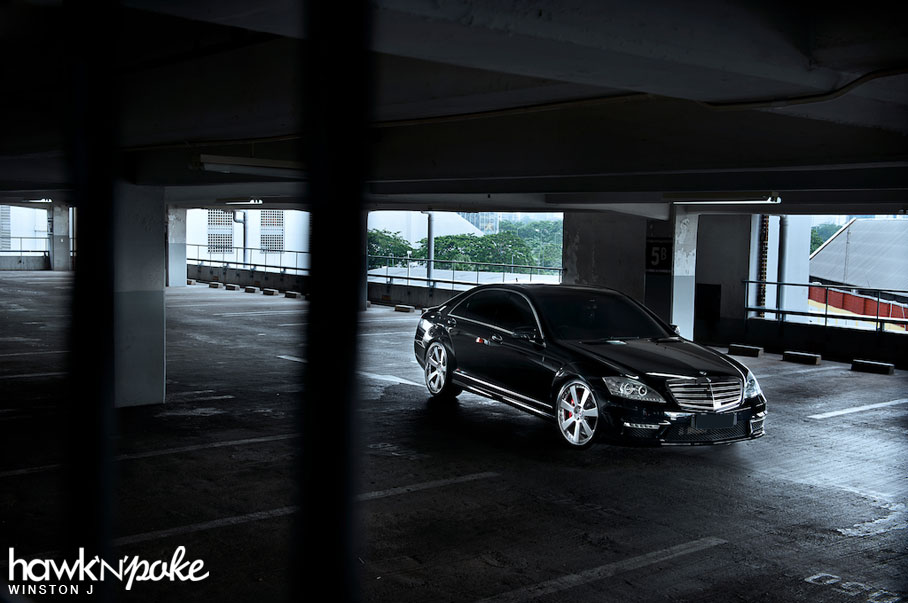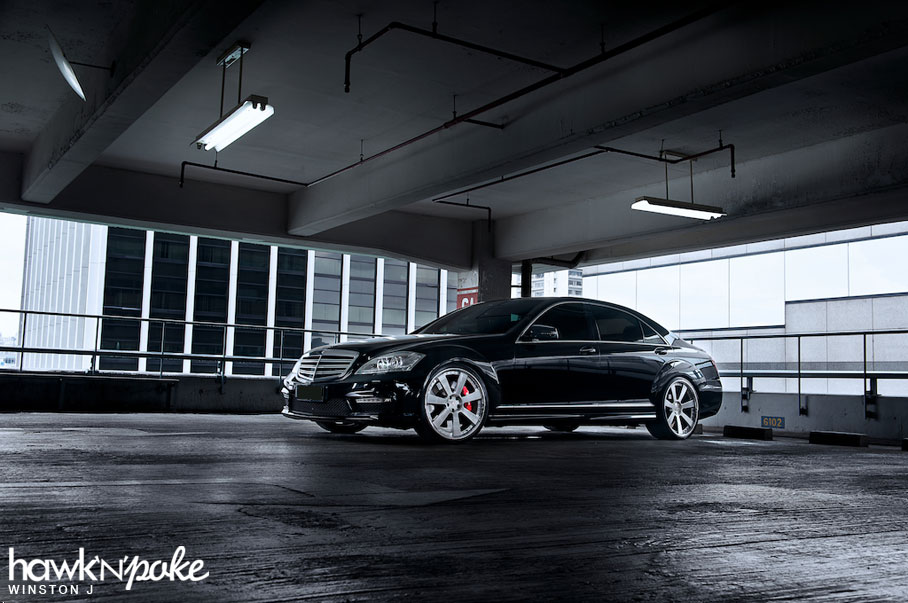 Not going over the popular routes in Indonesia of having 'replica' body kits, Herman chose to ship over genuine S65 AMG body kit. While it might be surprising, most of the parts he installed on his S-Class have been shipped by air from overseas. "I simply can't stand waiting for over 3 months for parts to arrive," Herman said in regard to the alternative by-sea method of shipment.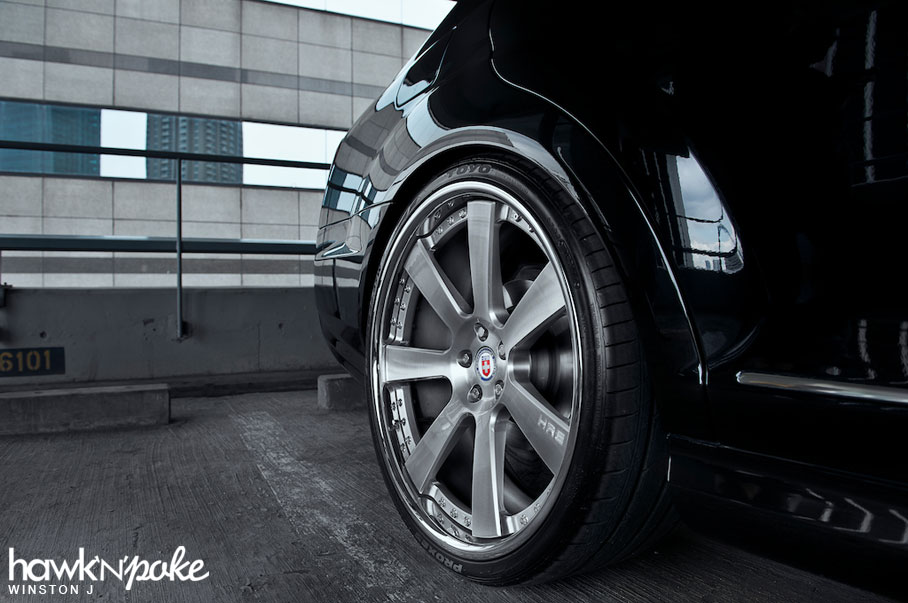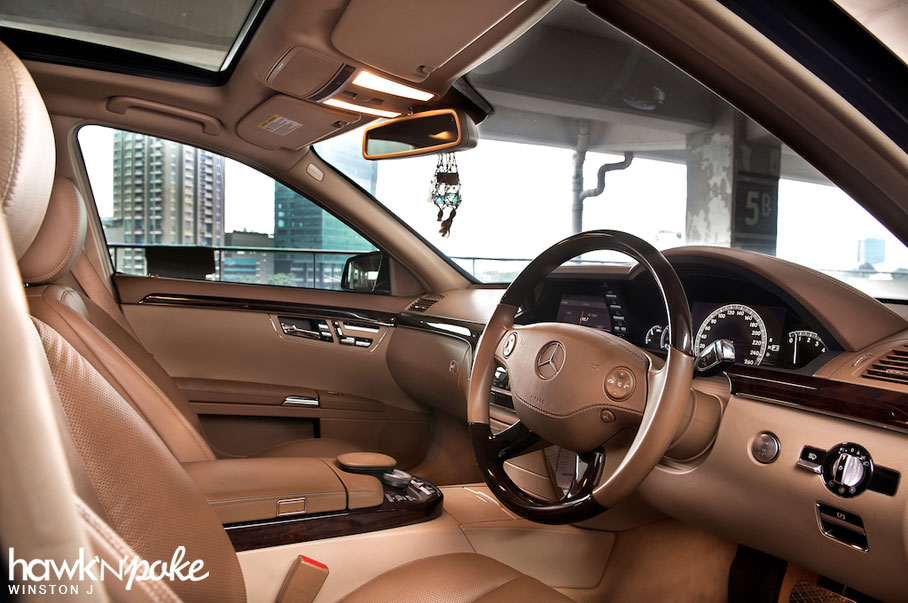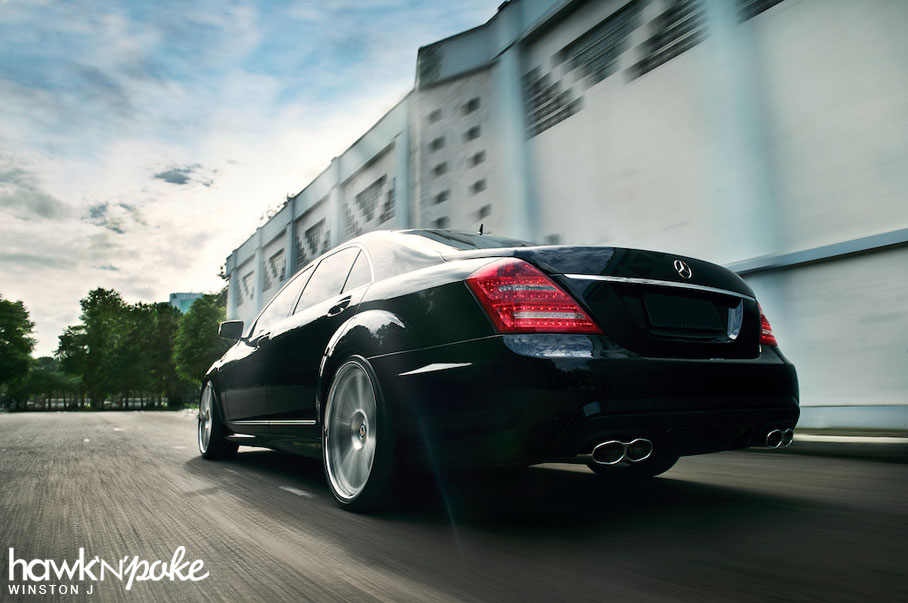 Currently, a pair of rear Brembo big brakes are on their way to be installed to this car, and Herman's also been working on his E38 7-Series project. I surely can't wait to see what kind of parts he's going to install onto the oldtimer's saloon.
Modification Specs
EXTERIOR
OEM Genuine Facelifted headlamp, stop lamp and side mirrors
Genuine S65 AMG body kit
Genuine S65 AMG mufflers
Genuine S65 AMG grille
WHEELS ETC
HRE 943RL brushed 22″x9-10
Toyo C1S 255/30/22 295/25/22
Brembo GT 6-pot 405mm W221 spec
RECOMMENDED OIL
TOP 1 Synthetic Oil
Additional Infos
Photography by:
Winston J
http://tapakskill.com/
Mobile: +6281932092426
Email: winston_jaury@hotmail.com