Laguna Seca Blue // Posma's E36 M3
Today's post serves as another example of Indonesian car culture's diversity. While E92 M3's have become quite common sights these days, it takes a very lucky day to meet an E36 M3, let alone a Laguna Seca Blue one. Jumping from M3 to M3, couple of weeks ago Winston did the photoshoot for Alvin's Frozen Grey M3 and today he sent me these crisp and clean pictures of Posma's smurfy blue E36 M3.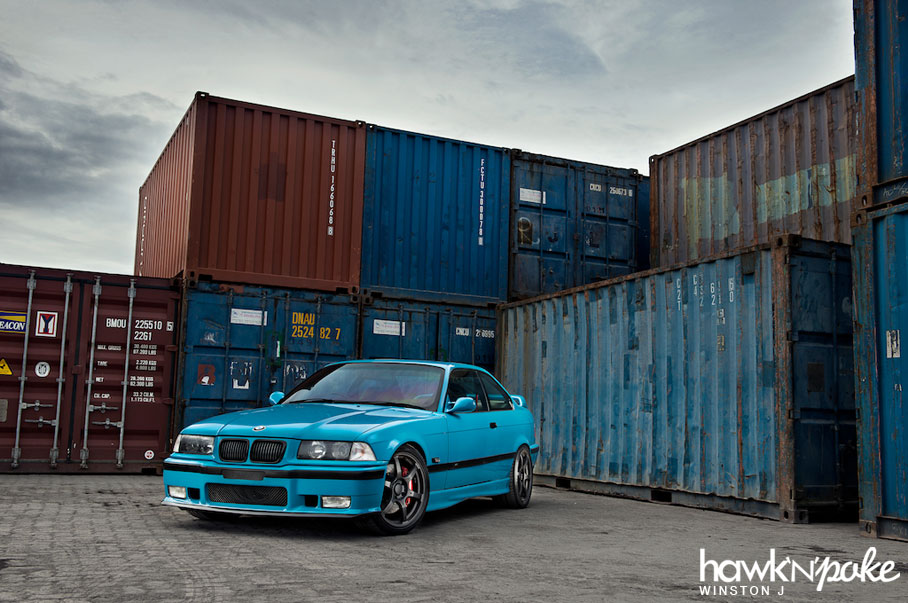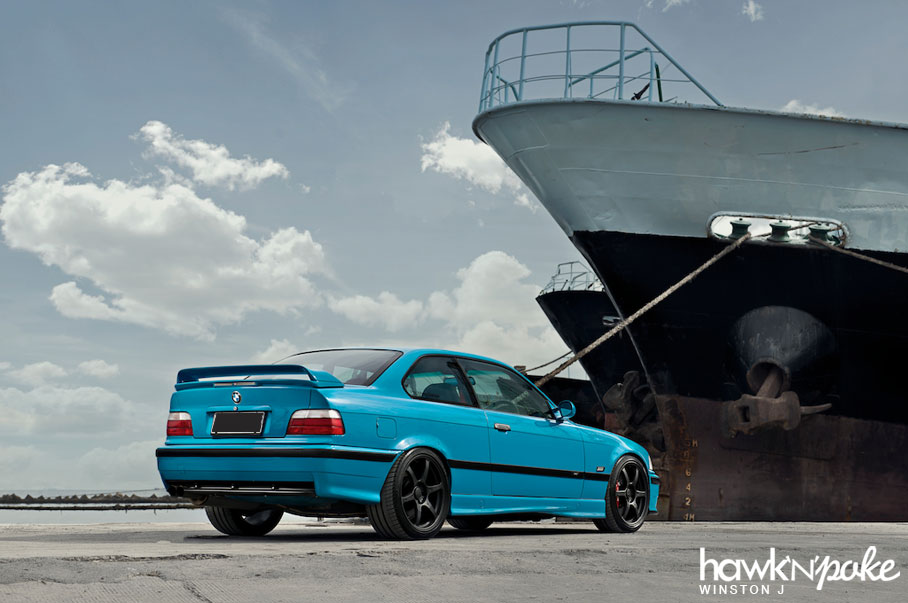 Laguna Seca Blue has got to be one of the rarer colors found in BMW's. This soft greenish-blue color was first introduced during the E46 M3's lifetime. Past that period, the color has been discontinued and is now only available through special requests to BMW at additional costs.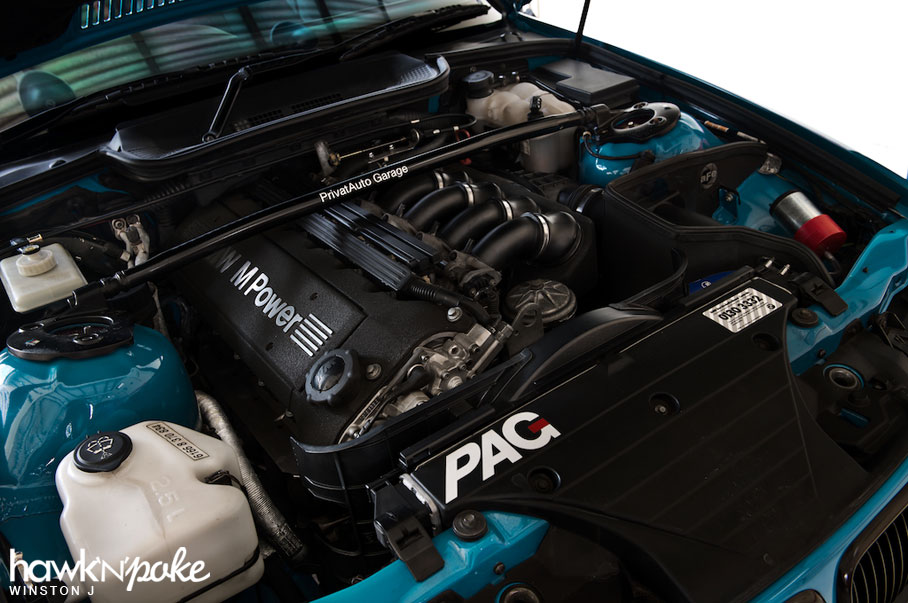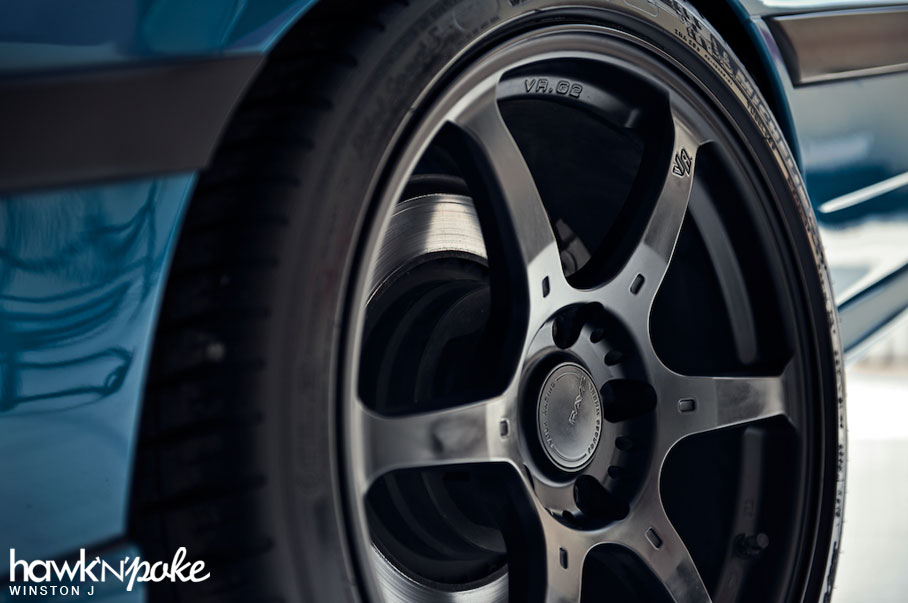 Apart from the charming blue color, Posma's E36 M3 packs quite a few great branded parts complimenting the car's well-restored and maintained appearance. From KW Suspensions coilovers to the Supersprint exhaust system, this M3 has attained the appraised balance between originality and owner's personal touches.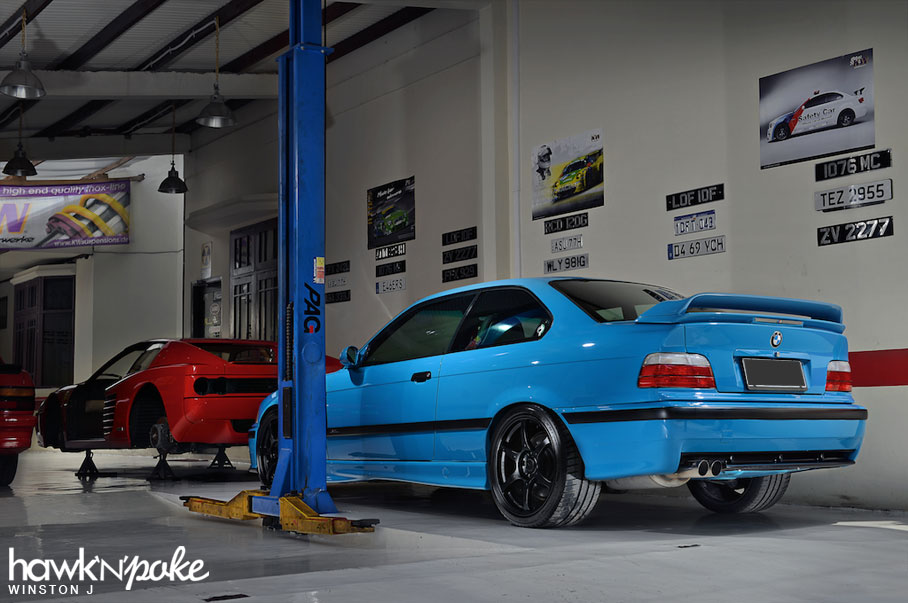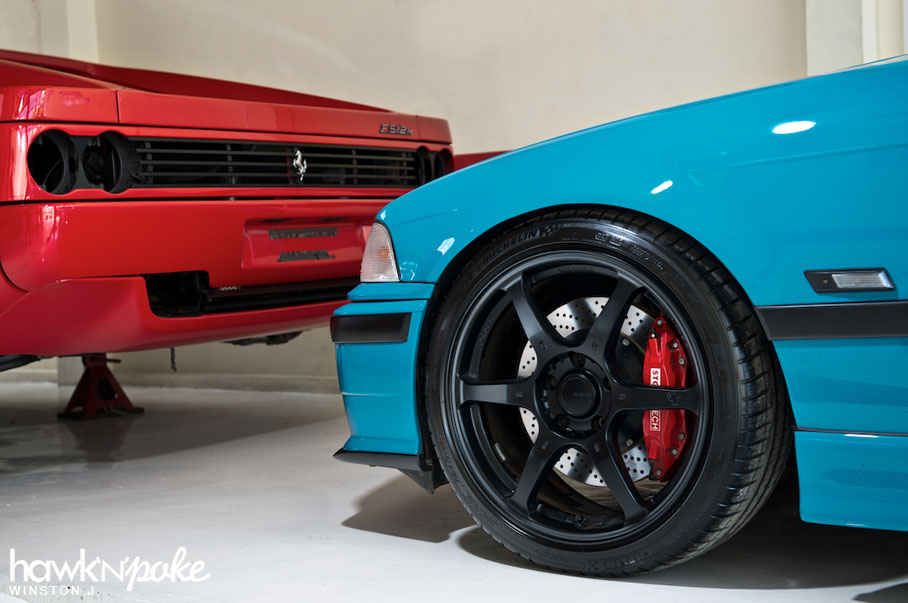 A closer look at the red Ferrari – oops – I mean the red StopTech calipers peeking out of the black matt G2 Volk Rays. Being the owner of Privat Auto Garage, Posma knows what's best to be installed in his car. No wonder the end result has become such a beauty.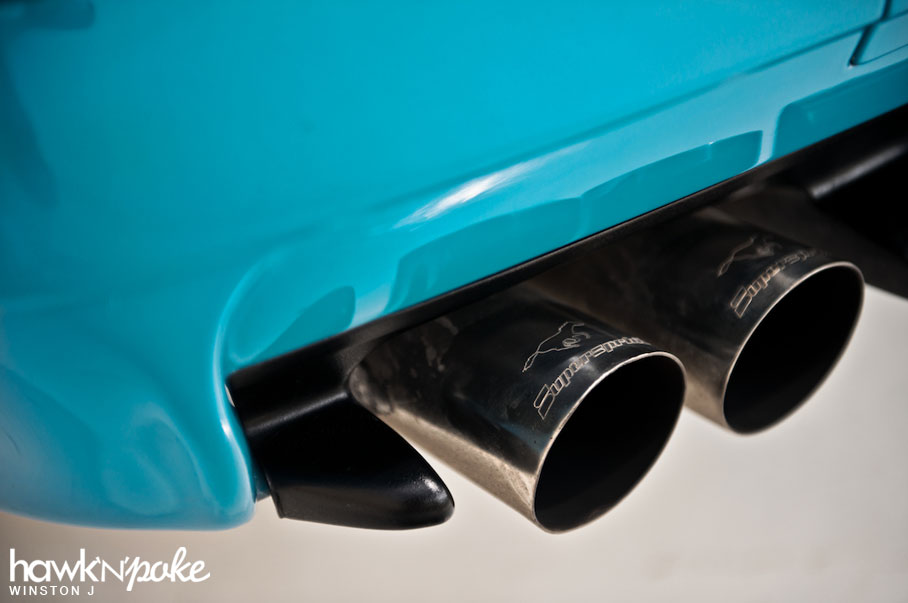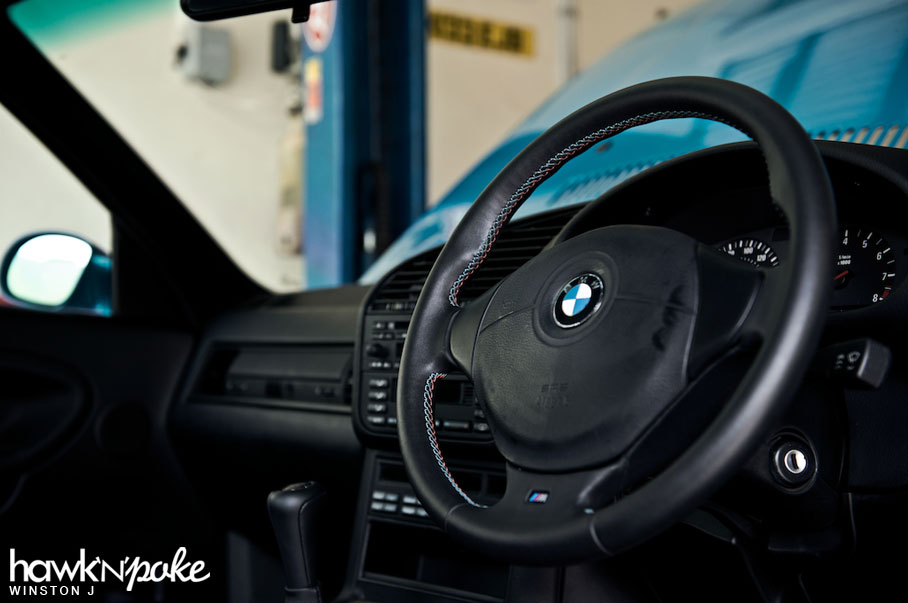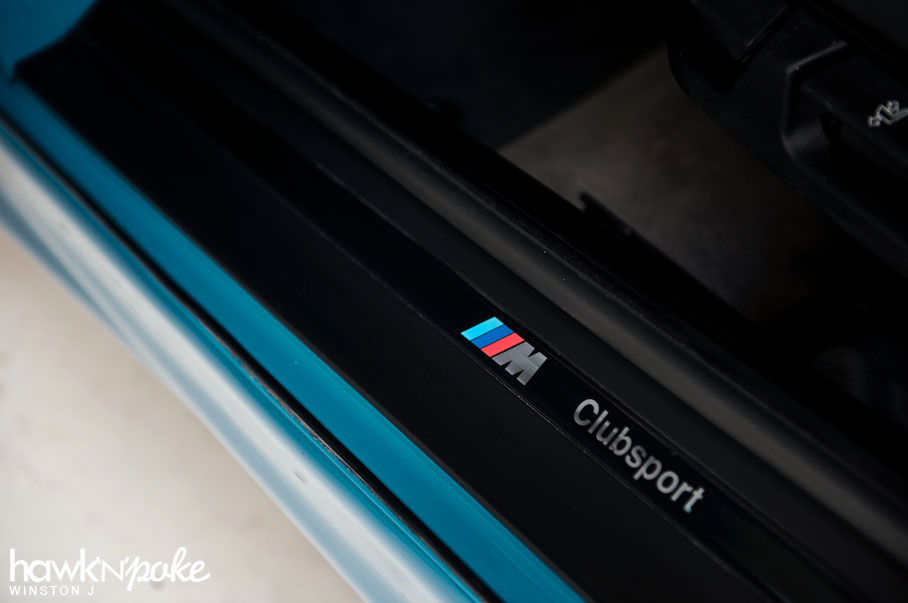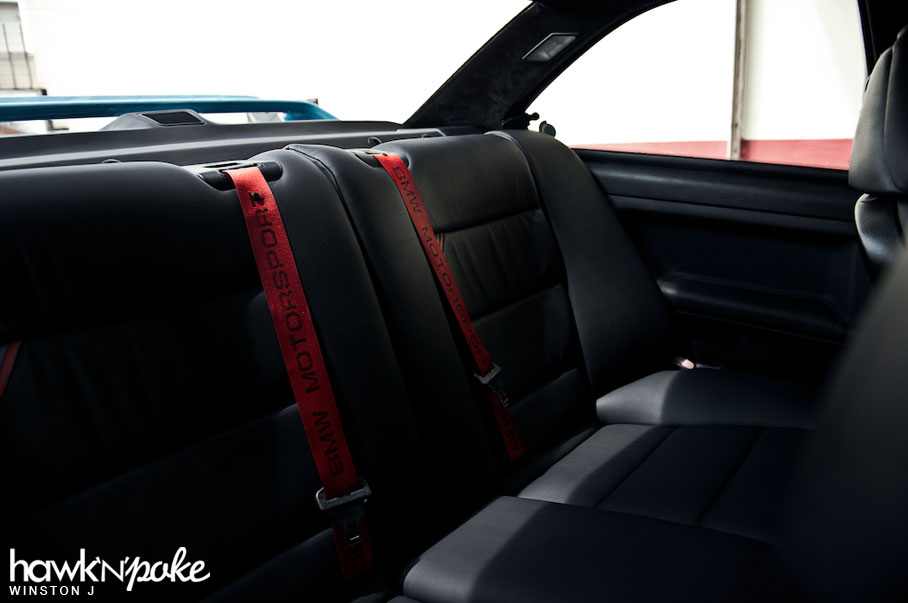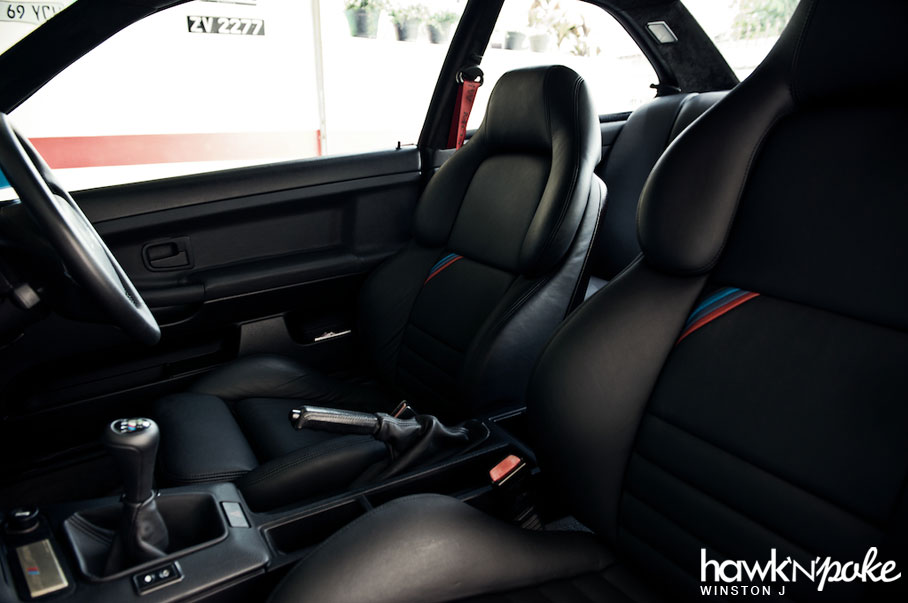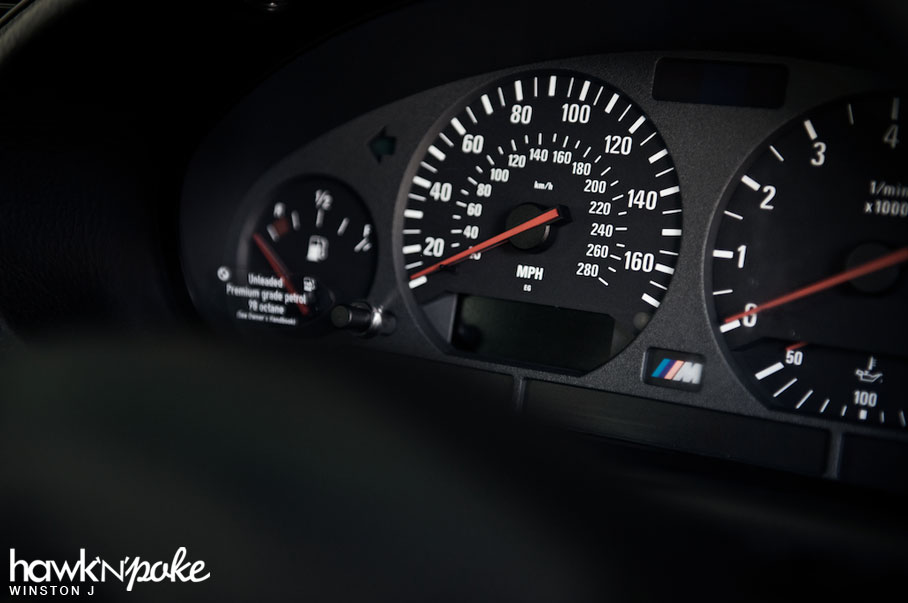 Modification Specs
1996 BMW E36 M3 Laguna Seca Blue
WHEELS ETC
18″ Black Matt Staggered Volkrays G2 Wheels with Michelin Tires
KW V3 Coilover Suspension
StopTech Front Big Brake set up
EXTERIOR
E36 M3 GT Rear Wing
E36 M3 GT Strutbar
ENGINE ETC
Supersprint Race Exhaust system
S50 3.2 Liter Euro Engine
5 Speed Tranny
Quaife 3.64 Ratio Limited Slip Differential
AC Schnitzer 340ps Race Chip
292 degree/12.4mm lift Shrick Camshaft
CP Forged Piston set
Carillo Forged Conrod
AKG Motorsports suspension Bushings
RECOMMENDED OIL
TOP 1 Synthetic Oil (certified by BMW)
Additional Infos
Photography by:
Winston J
Mobile: +6281932092426
Email: winston_jaury@hotmail.com