Universal Recognition // Stewart's E350 on ADV.1
Nowadays we're witnessing an endless wave of properly built cars owned by Indonesians, sprouting both inside and outside of the country. A proof that Indonesians are still continuing to bare their fangs and being noticed globally, even when they're not within their homeland. What's even more inspiring is the fact that most of these overseas project cars turned out to be even wilder than the ones we find locally.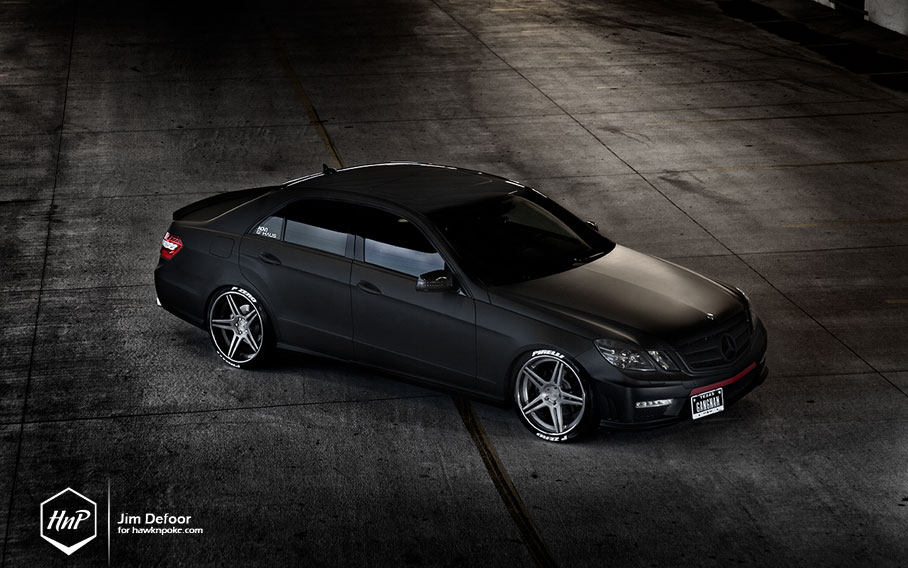 The uprising world of social media creates an ever-faster method of sharing news and interests across the globe. Once a car build is finished in one part of the world, for example, it can easily be spread and made known to many others living even in most-remote cities of the world. Today's E350 is one of those vehicles we've found thanks to such online presence. Owned by Stewart Wirawan, a fellow Indonesian currently living in Austin, Texas, this is definitely one of the wildest E350 we've ever featured.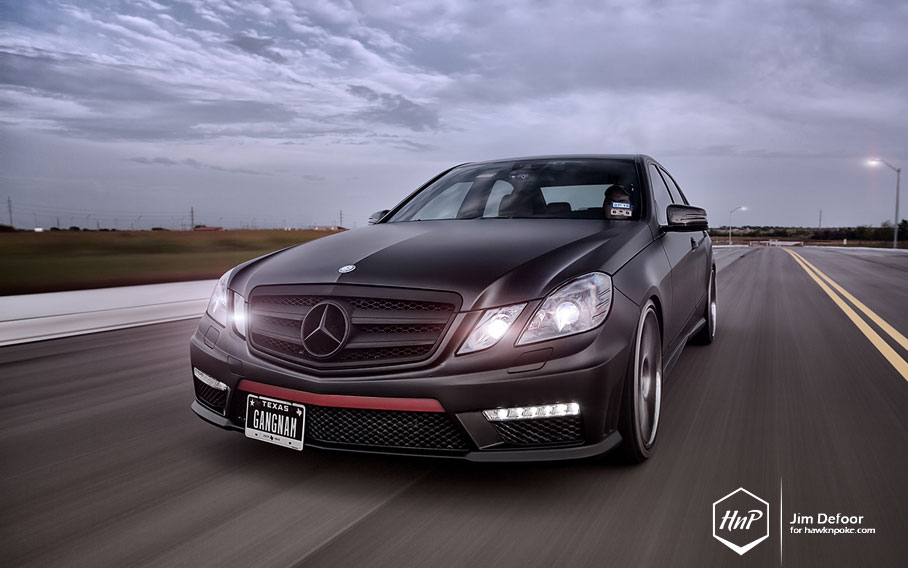 A former owner to 5-series E60 while still living in Indonesia, Stewart and his dad have always been huge fans of BMW automobiles. The only German cars they've ever maintained, as you guessed it, were several BMW's. No room for Benz, Audi, VW whatsoever. But yes, life sometimes has its own twist though.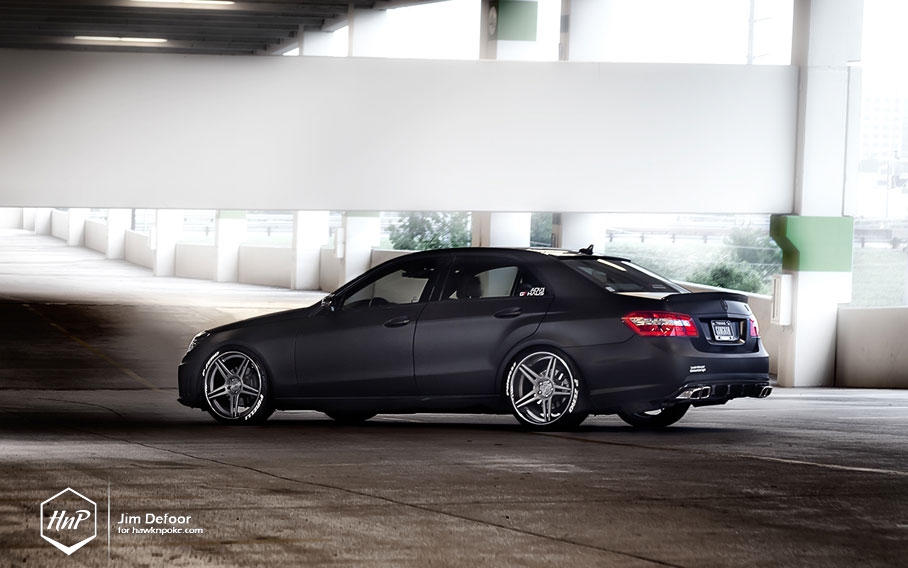 If it weren't for his never-ending BMW favouritism back then, perhaps we won't be seeing this gorgeous E350. Upon arrival on this overseas shore, Stewart immediately started his journey in living all the new experiences in life. Trying out new foods, new atmospheres, new residence, and of course, a new car. Ultimately seeking for a different adventure, his choice came down to this V6 3.5L Mercedes Benz sedan.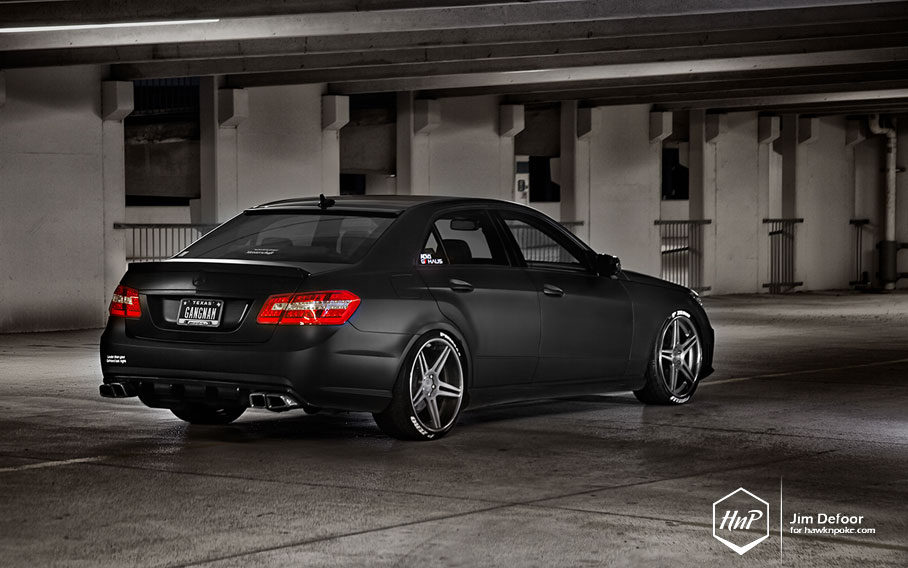 Being a fan of modified cars himself, Stewart simply couldn't keep his E350 bone-stock for too long. Therefore, soon followed this luxuriously Gangnam set of mods in the form of 20″ ADV.1 wheels, AMG parts, Vorsteiner carbon aero, and many others. Be sure to check out his full mod spec listed further below.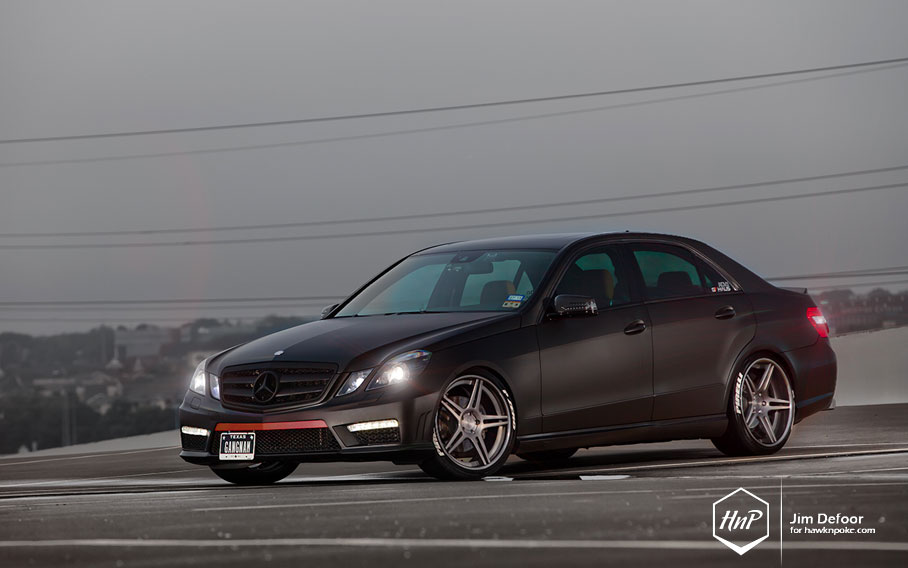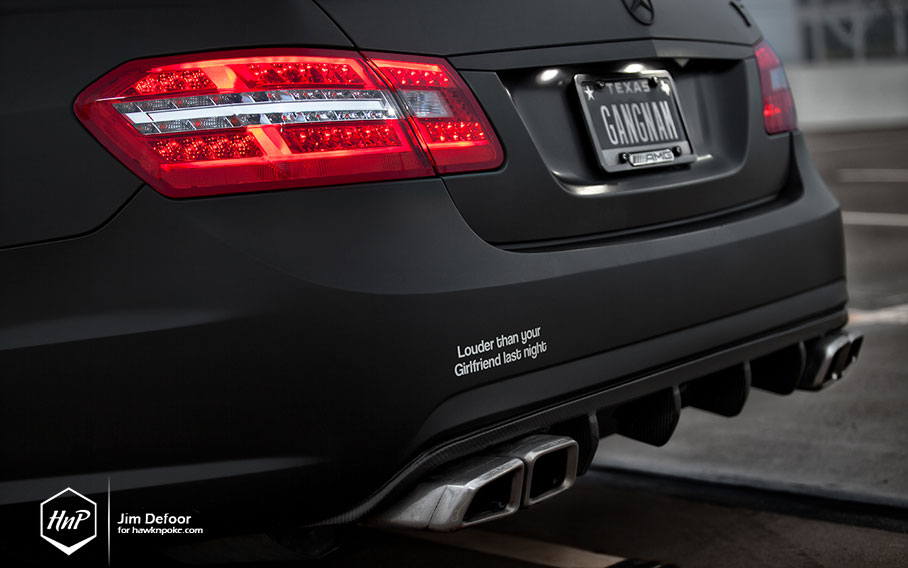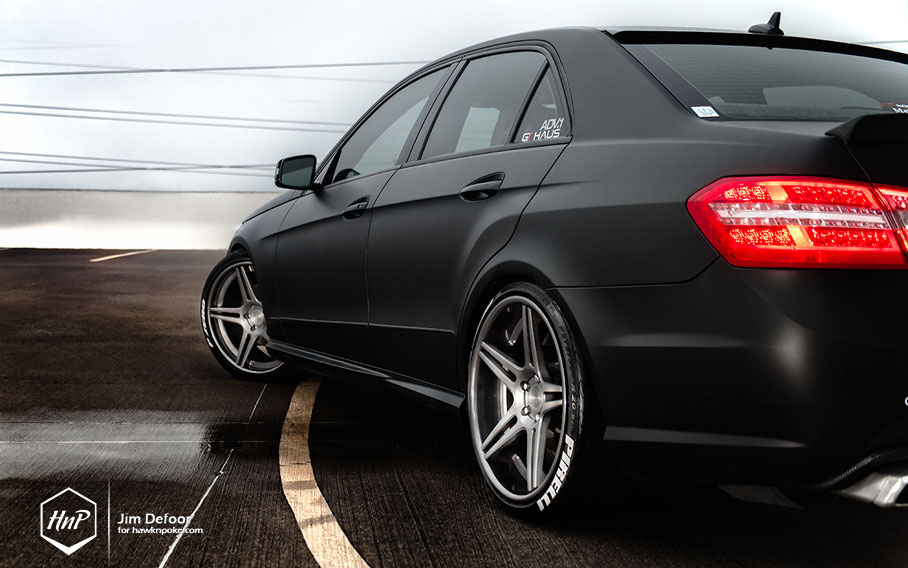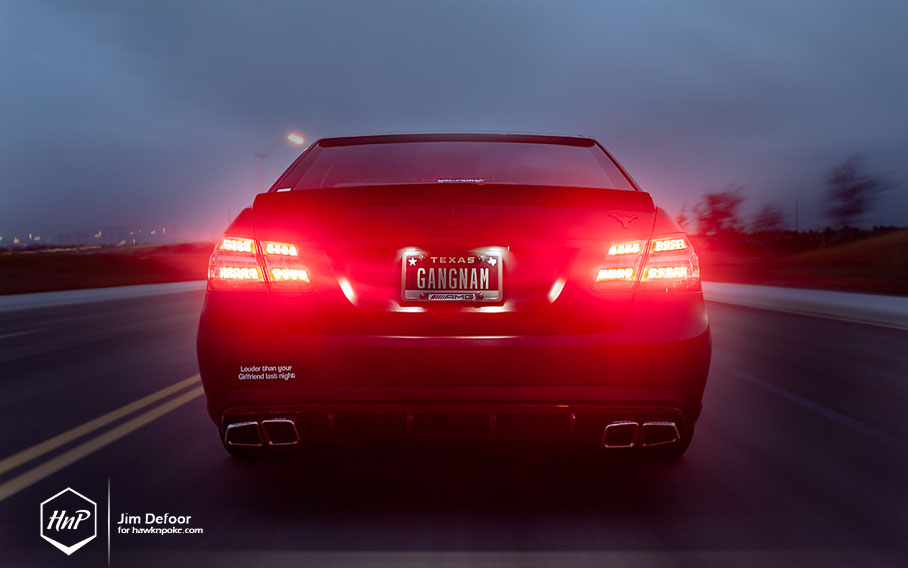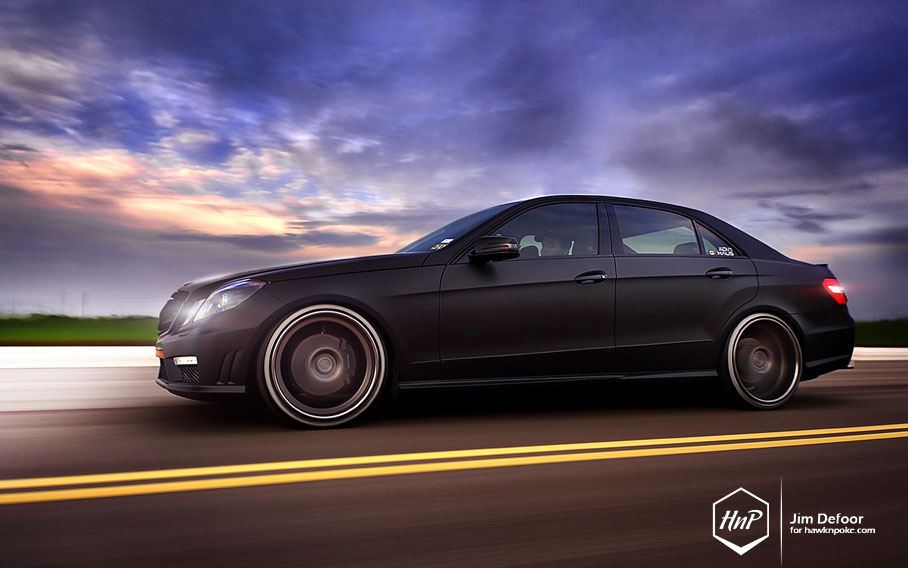 Modification Specs
EXTERIOR
Euroteck Carbon Fiber Diffuser
Vorsteiner Carbon Fiber Trunk Spoiler
E63 AMG Front Bumper
Carbon Fiber Mirror
LED Parking Light
Black Projector Bi-Xenon with AFS (Adaptive Front lighting System)
E63 AMG Exhaust Tips
3M Scotchprint Matte Black Wrap
Benz Matte Black Big Star Grill
ENGINE ETC
ECU Tuning by Eurocharged Performance
Meisterschaft GTC Catback Exhaust
High Quality Stainless Steel Midpipe by Elite Racing Development
Supersprint Header
WHEELS ETC
ADV.1 05 DC 20″x9-10.5 (Brushed Titanium Center & Polished Gunmetal Lips)
Pirelli P Zero Nero 245/35 275/30
KW Variant 1 Coilover
OTHERS
Benz AMG Pedal
Benz All Season Floor Matt
E63 AMG Black Series Steering Wheel (Alcantara w/ red stitching)
Valentine One Radar Detector
Additional Infos
Photography by:
Jim Defoor
Austin, Texas
Website: www.d4fotografix.com
Instagram: @d4fotografix