Grown to Speed // Honda S2000 on TE37SL
These days I think the 'stance' car scenes are pretty much like desserts. They have a large fan-base, have very nice exterior presentations, and showcase some nicely executed, flavourful experiences. Yet not everyone likes them, and frankly they're not too good for your health either (or car's health in this matter). Slammed, static, bagged, we've seen and heard about them all, with many sprinkles on top. From bags-for-tracks to statics-on-lifts, we've seen all these 'workaround' builds, all to attain the glamorously aggressive low-looks minus all the hassles. But being honest here, these tech workarounds are still kind-of the artificial sweeteners to desserts. So why don't we simply take the time to go back to the main course altogether? Yes, today it's time for the full-blown carbs, fully functional, healthy portion of main course.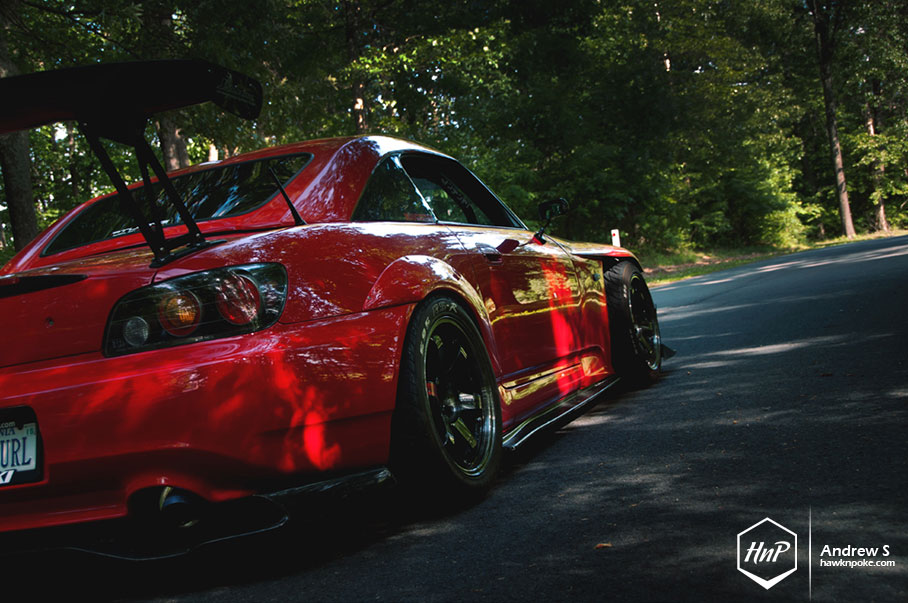 Meet Brandon. Like most of us here, he's been into cars for as long as he could've remembered. 'F40' and 'M3' were his first words instead of 'daddy' and 'mommy'. (Just kidding, that could've been me instead). For Brandon, cars were his first and foremost passions ever since his early ages, and even back in elementary school he's been introduced to automotive customisations through his uncle's project car. His personal dream car? For as long as he could remember, the S2000 has been one of those cars he's been drooling over, and which he has promised himself to own one day. And thankfully that day did finally come.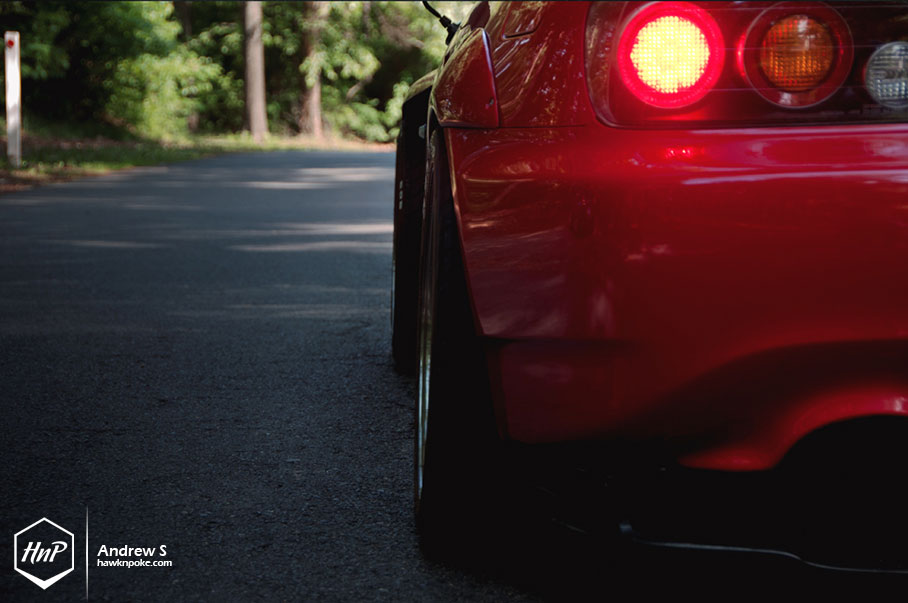 It was three years ago that Brandon finally decided to live up his childhood dream in owning the S2000. A first real purchase for him that has left quite a mark in his pocket. Undoubtedly, this means that he wasn't looking forward to spending way too much money on it either. Yet as wishful as such plans are, like most stories, it didn't work. Because soon after, Brandon immediately found himself caught up in the 'stance' car scene with his S2000 slammed all the way down. After the 'stance' scene, he's even found himself bitten by the 'track-setup' bugs. An addiction he's yet to overcome.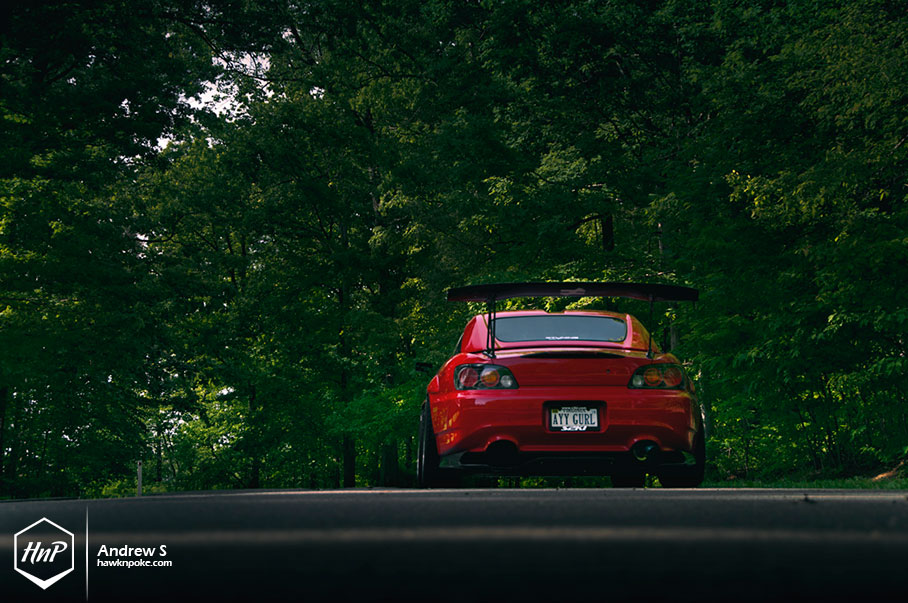 Growing up among plenty of good friends in the car culture, Brandon soon realises that his young-self has no longer taken up that much space in his S2000 build. Gradually, his love for 'slammed looks' and 'attention-getter stance' was slowly overtaken by his newly found passion in tracking the car. With the S2000's large tuning potential, it didn't take long for him to change up from the camber-wheels setup to this stunningly aggressive widebody track-setup.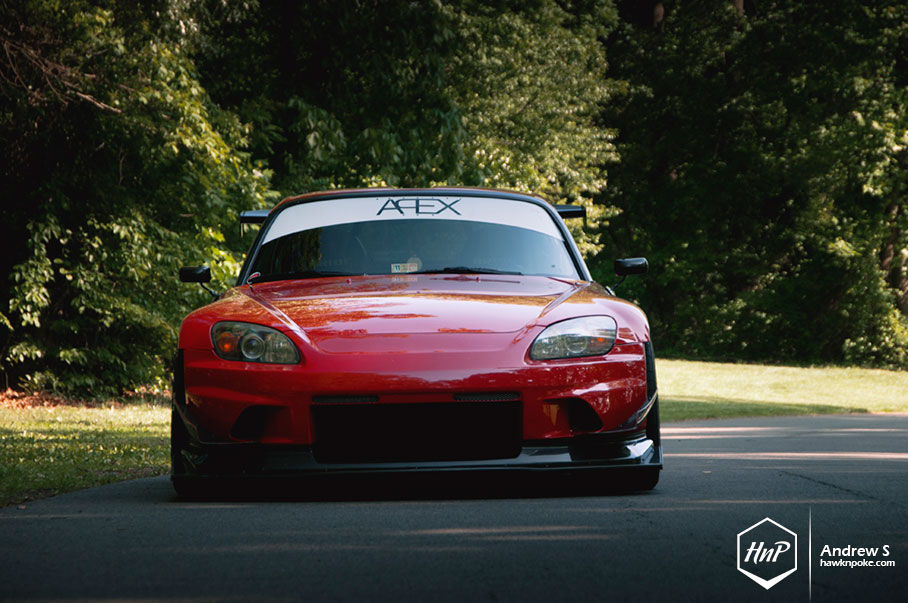 Looking good at all the right places. Gone are the aggressively low stance and poke-out wheels, replaced by this lightweight set of TE37SL, coupled with track-ready KW V2 Suspension. Such new footworks setup, when combined with the widebody aero kit, allowed Brandon to run stickier, wider tires that significantly imrpoves the car's performance on the track. Further supplemented by the AEM engine tune and plenty of air-flow improvements, his S2000 is now running quicker, healthier than ever. "I'm now building the car for me and not to please anyone else anymore," as Brandon put it.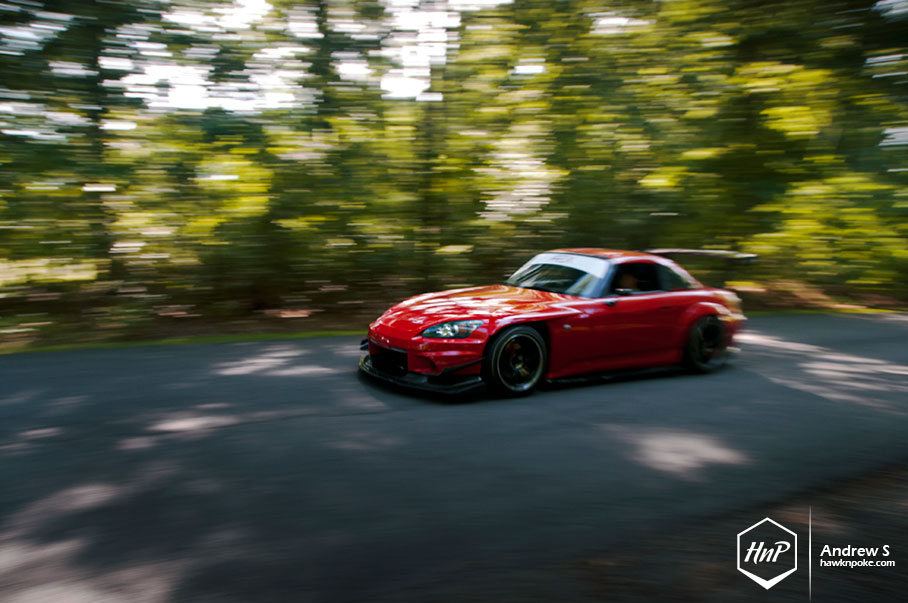 What's next? With his addiction for speed continuing and plans for the tight-budget long gone, he's looking forward to further improving the S2000's track-performance. From forced induction, big brake kit, to gutted-out interior, he'll seriously be squeezing every extra bit of performance out of this sporty roadster. "Oh and hopefully not wreck it… :)," he joked.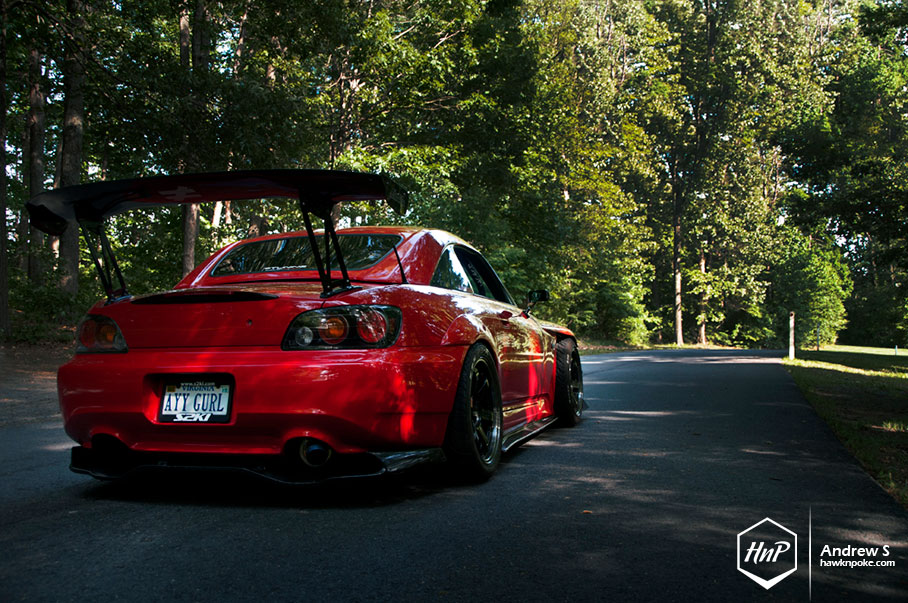 Modification Specs
EXTERIOR
Voltex Front Bumper Evasive Race Spec
Spoon Front Fenders
ASM Rear Overfenders
Voltex Style Rear Diffuser
Js Racing Type 1 Wing
Rx7 Feeds Side Diffusers
RSG Mugen Style Hardtop
APR Mirrors
WHEELS ETC
KW V2 Coilovers
Whiteline 30mm Swaybar
Volk TE37SL
Federal 595 RS-R tires
ENGINE ETC
Js Racing 70rr Exhaust
PLM Header
K&N Intake
Berk Testpipe
AEM V2 EMS – Tuned by Evans Tuning
AEM UEGO Wideband
INTERIOR
Safety21 7 Point Cage
Bride Vios III Low Max Seats
Crow Enterprise 4 Point Harnesses
Custom White LED Cluster
NRG Hub + Quick release
Personal Neo Grinta Steering Wheel
Additional Infos
Photography by:
Andrew S
Washington DC
Email: asudwi@hotmail.com