Subtle Speeds // BMW M3 Sedan on Vorsteiner
One generation of M3 worth to be remembered is this last-V8 version: the E9x. It is also the last M3 to come in two different platforms: 2-door coupe and 4-door sedan. Undoubtedly, the 2-door version is way much more popular here on our streets, making the 4-door a very rare sight. However, Charles J has managed to capture one that we've never seen before. This is his uncommon encounter with the rare Space Grey model.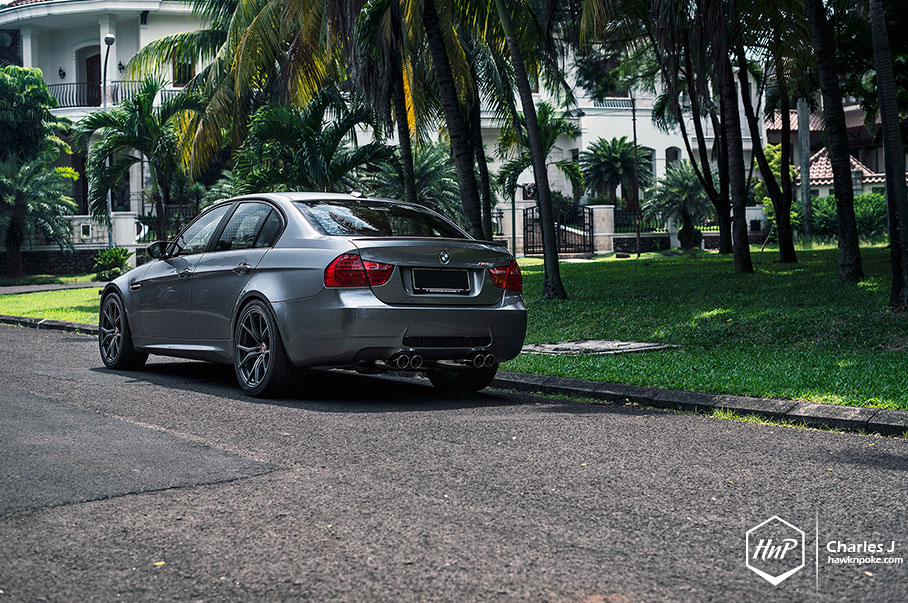 Family-friendly practicalities and beasty V8-performance made the E90 M3 one of the best 4-door saloons out there. Unlike the V12 C63, it's much more mannered. And unlike the AWD RS4, it's much more lively thanks to the RWD setup.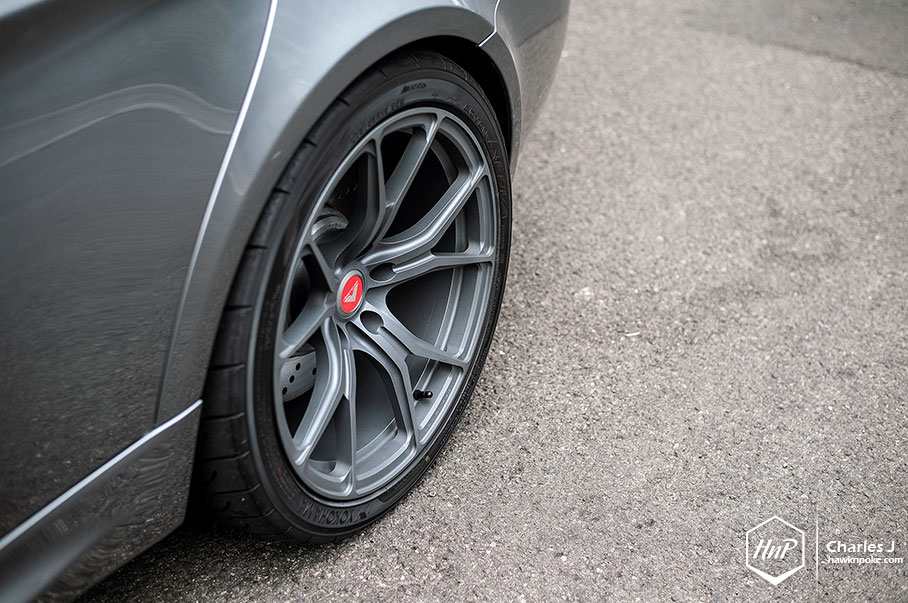 Once an owner of several tuned Subaru and Evolution, the owner has always had a passion for high performance sedans. Subtle looks and prominent exhaust notes have made the E90 one of the best 'sleeper' rides out there. Easily mistaken by bystanders as a regular sedan, yet surprisingly fast and loud when sprinted. "Perfect," as the owner put it.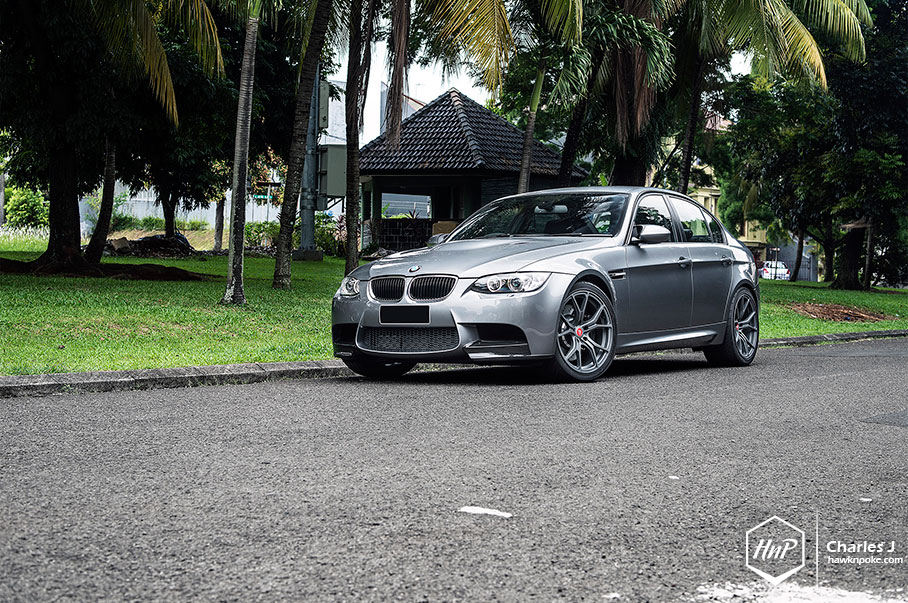 Echoing the M3's glorious engine note is the task of Challenge X-pipe and Eisenmann exhaust installed by the owner. Further boosting the sedan's performance are GruppeM carbon air intake and Eurocharged ECU tuning.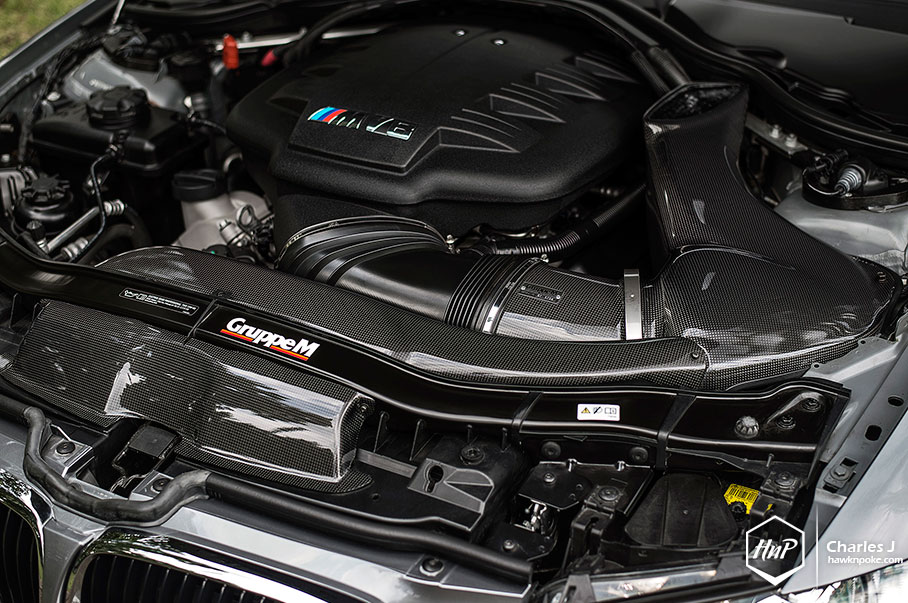 It's not uncommon to find single-branded exterior package churning out one of the nicest looking aeros. Everything flows very well from all angles. In today's case, a combo of Vorsteiner front carbon lip, rear carbon diffuser, and 19″ wheels completed the E90's refreshing makeover.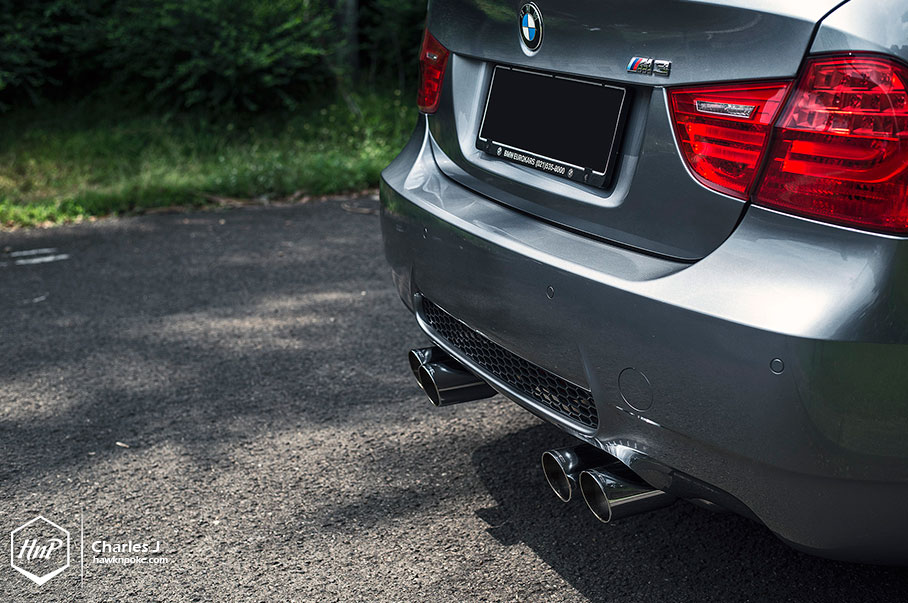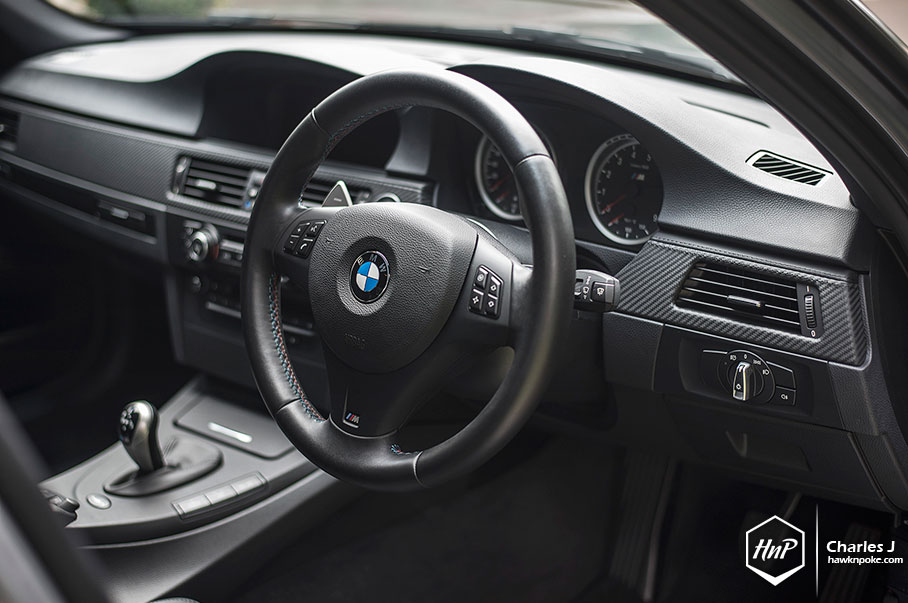 Modification Specs
Vorsteiner VSE003 19″x9-10
Vorsteiner front carbon lip
Vorsteiner rear carbon diffuser
ADVAN AD08R 255/35 & 273/35
Challenge X-pipe catless
Eisenmann race exhaust
GruppeM carbon air intake box
Eurocharged ECU tune
Recommended Oil
TOP 1 Synthetic Oil (Certified by BMW)
Additional Infos
Photography by:
Charles J
Mobile: +6287886807762
Email: jhons.charles@gmail.com