A Visit to Studie AG Tokyo Japan
While we were on our trip to Japan last month, we had one special item on our bucket list: visiting Studie AG. We've been eagerly wanting to do so for years, and finally managed to find the opportunity this year.
Studie AG is the largest BMW tuner in the entire land of the rising sun; perhaps largest in Asia as well. Operating in as many as five Japanese cities, the humbly-started 20-year-old workshop chain now deals with hundreds of BMW cars on a daily basis. Their famous principles are known as TDMM (Tuning, Dressup, Maintenance, Motorsports).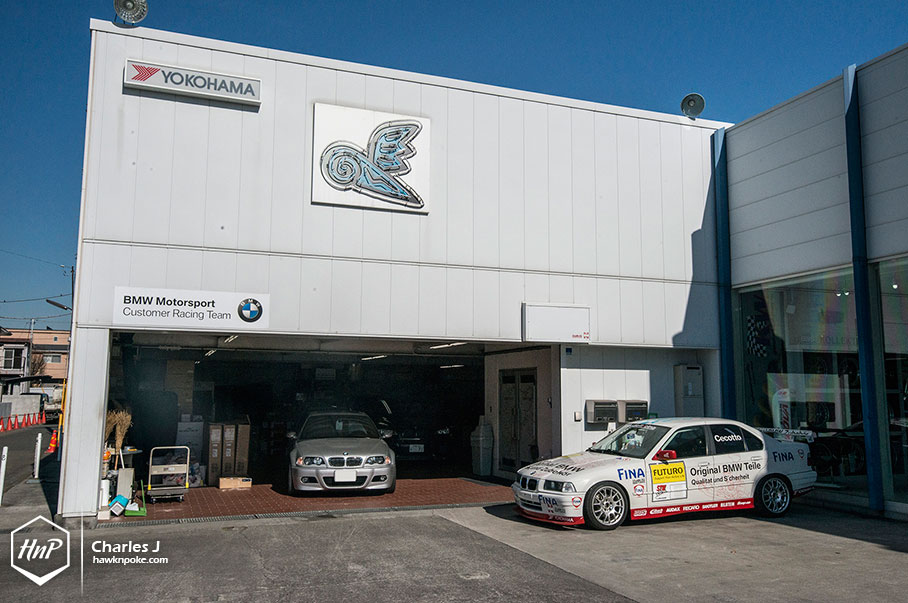 Having a rather limited number of days in Japan, we had no choice but to visit Studie during a Japanese national holiday. Their workshop was supposed to be closed on that day, but the branch manager Akimitsu Ishizuka was kind enough to give us a tour. This particular workshop we visited is currently their newest and flagship branch in Japan, located in Tokyo.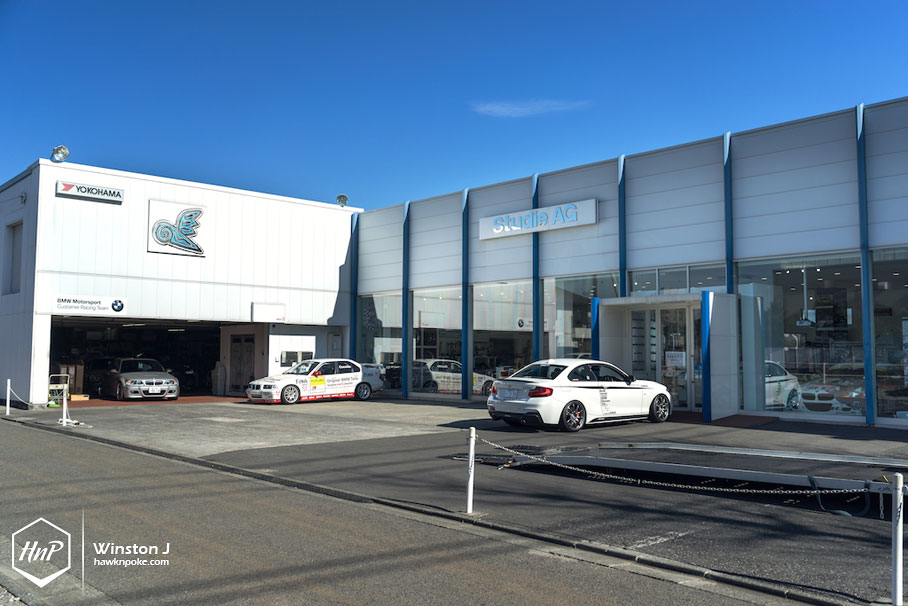 The parking lot was a lot quieter than usual that day, as the Japanese was celebrating their National Foundation Day (kenkoku kinenbi). Only a handful of customer cars were left at the lot, as compared to the endless number of BMWs usually spotted during business days.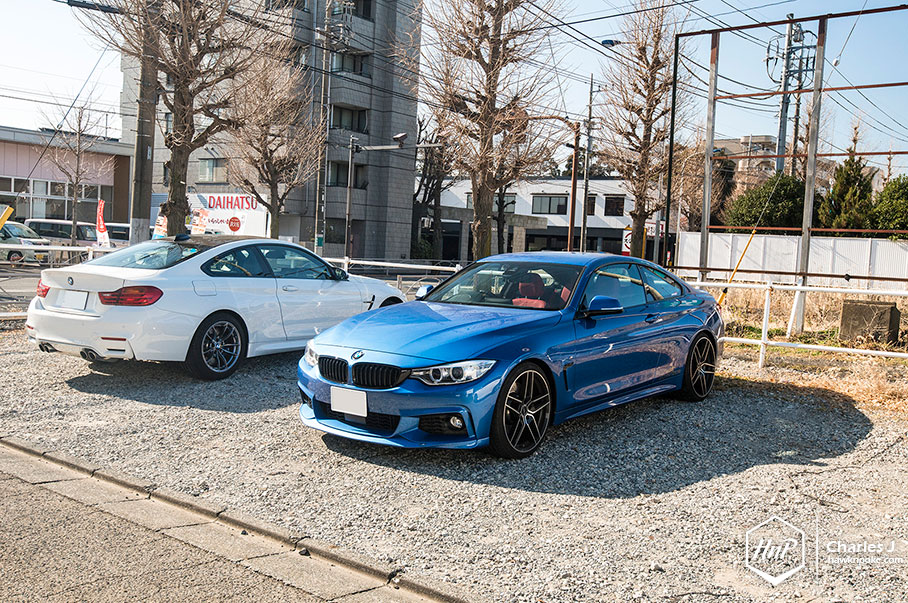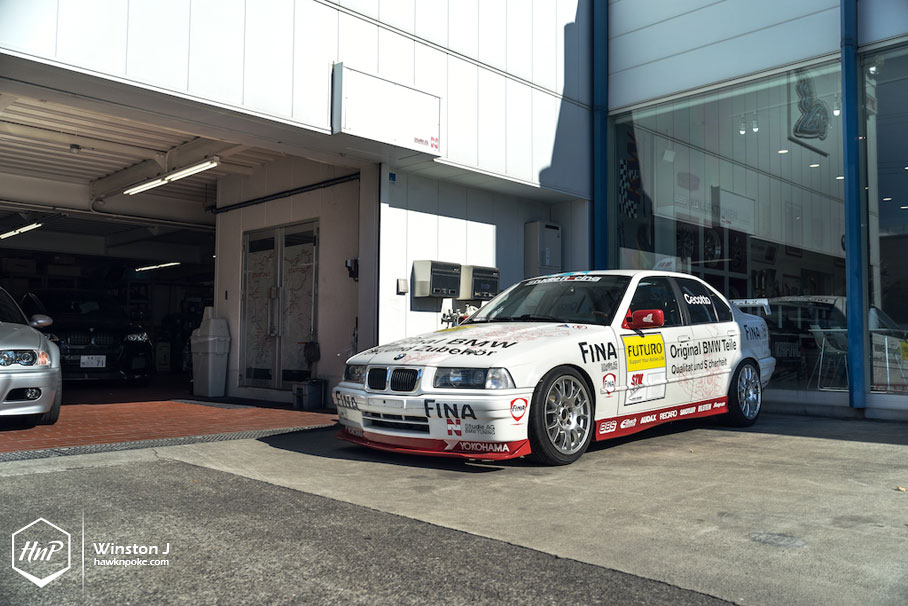 We first encountered Studie during our trip to Thailand last year, where they've opened a shop there to take care of Bangkok's BMW enthusiasts. The brand Studie itself was birthed by Yasuaki "Bob" Suzuki back in 1995, a BMW fan who started the first Studie store to express his love for everything BMW, and share his passion with fellow Japanese enthusiasts. Some twenty years later, he has now managed to open up five Japan stores, a Thailand store and built a winning racing team.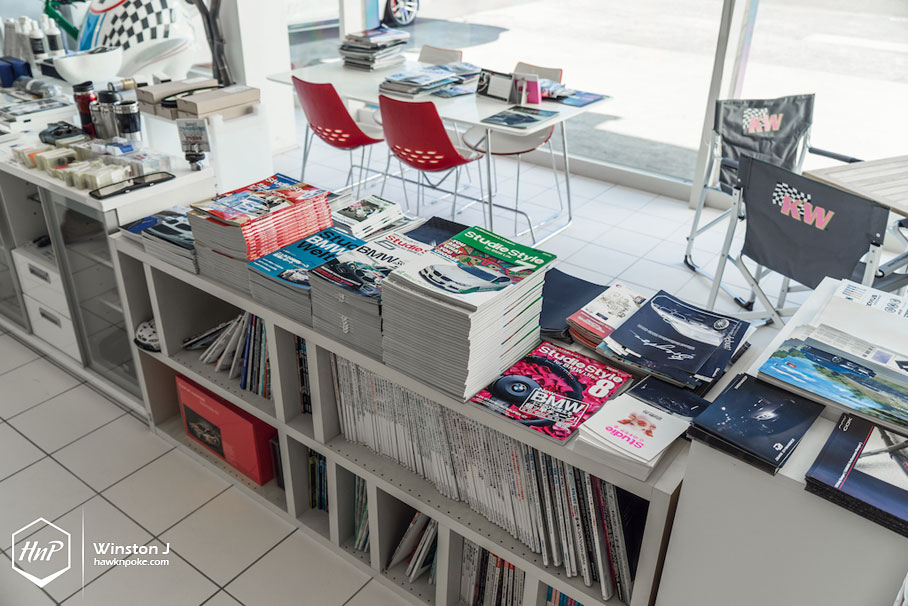 What's so special about Studie is Bob's approach in concepting the entire brand. It has an anime character livery on its SuperGT racing car, an entire shelf dedicated to BMW die-casts and another rack keeping Steiff teddy bears (we spotted one wearing Studie racing suit!) in comfort. An eccentric mix we don't get to see too often in tuning shops. They've even run their own magazines called Studie Style, dedicated to BMW lovers. It's a creatively appealing store that has mixed lifestyle, amusements and motorsports altogether. BMW tuned, dressed up and raced for true passions.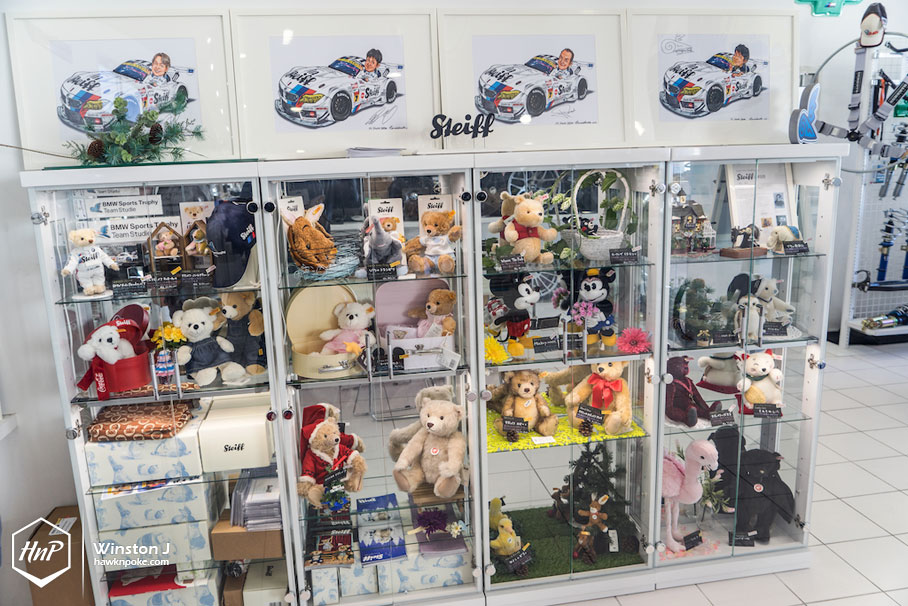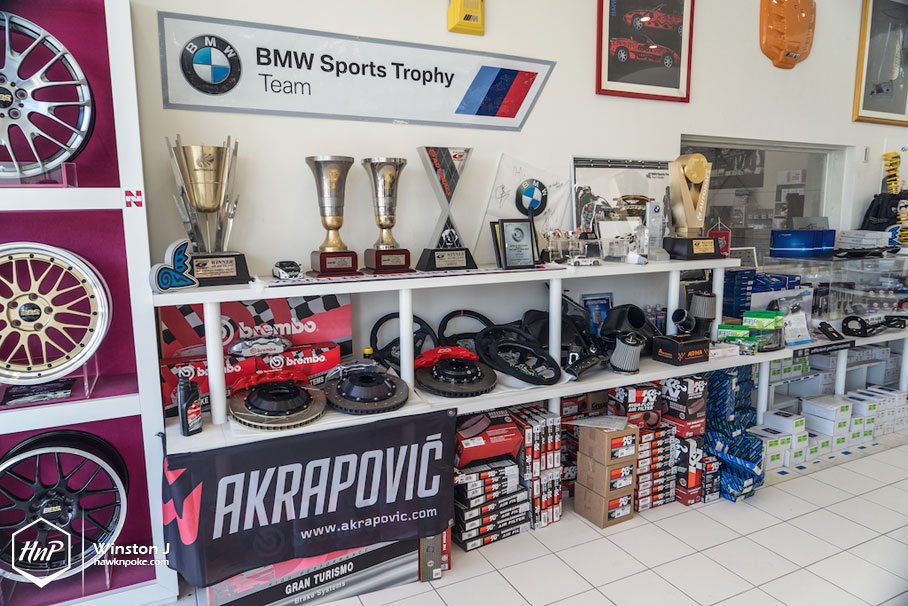 Inside the showroom we were treated by countless number of BMW tuning items. Everything from big brakes, wheels, shift knobs, HID lights, to aero parts can be found. Not a surprise, as they've also been well-known for their expertise in hand-picking world's finest BMW parts and making them available to their Japanese customers.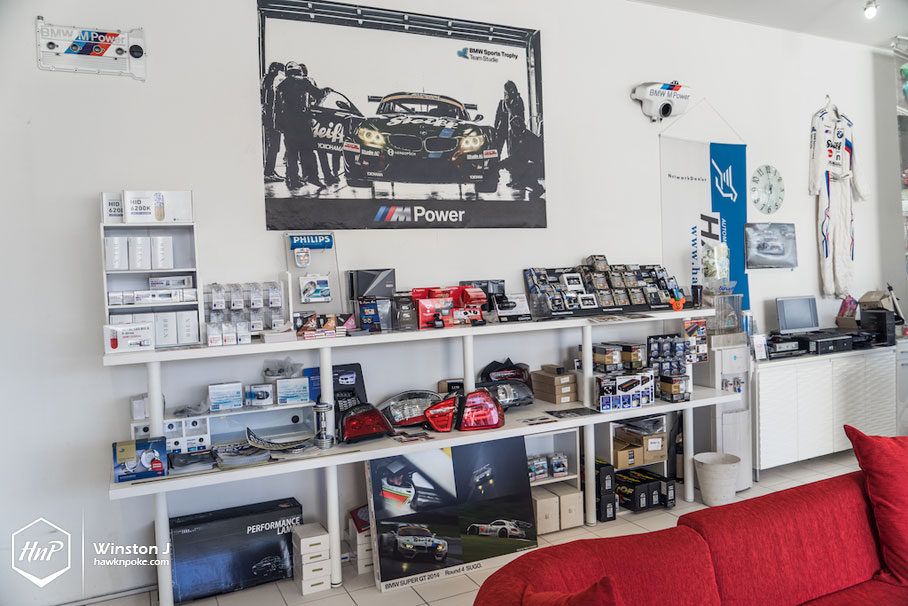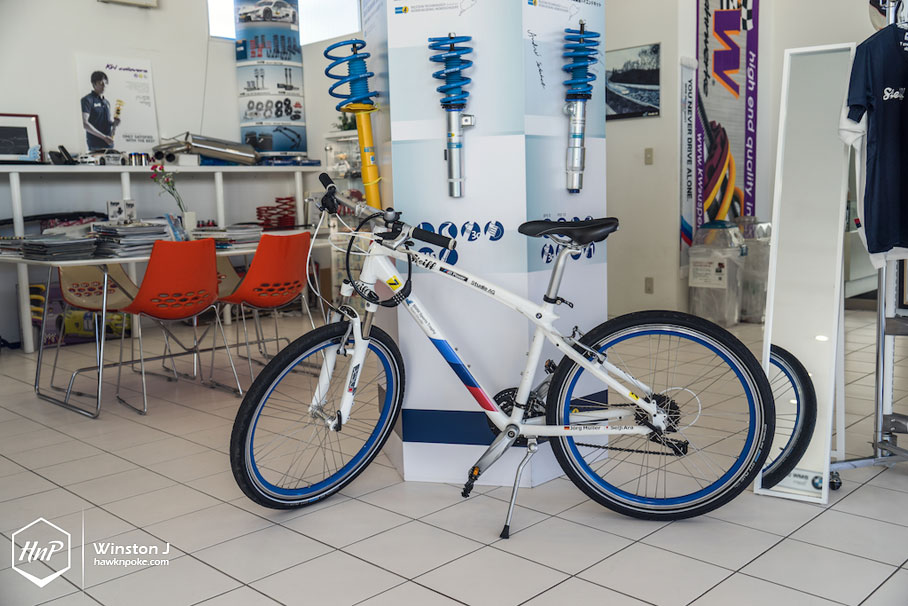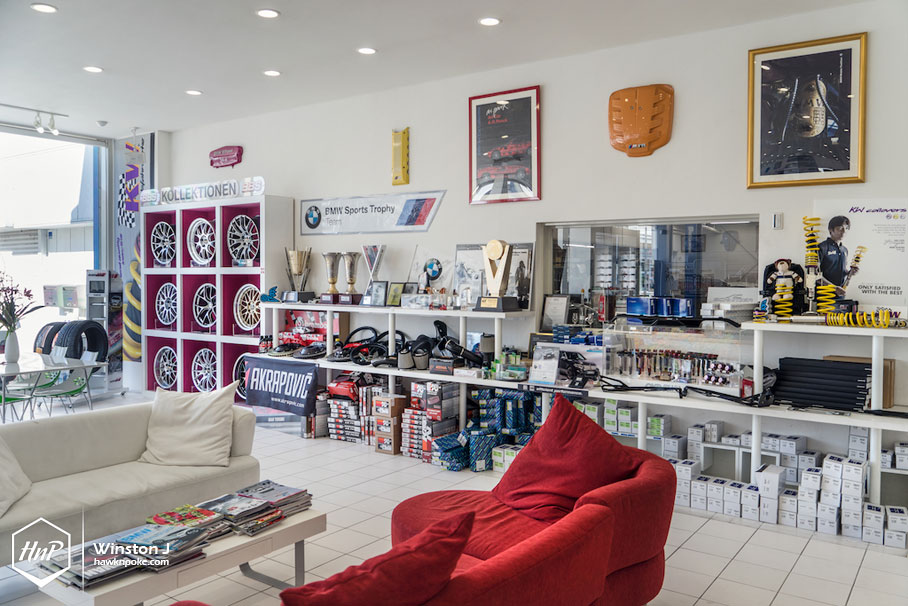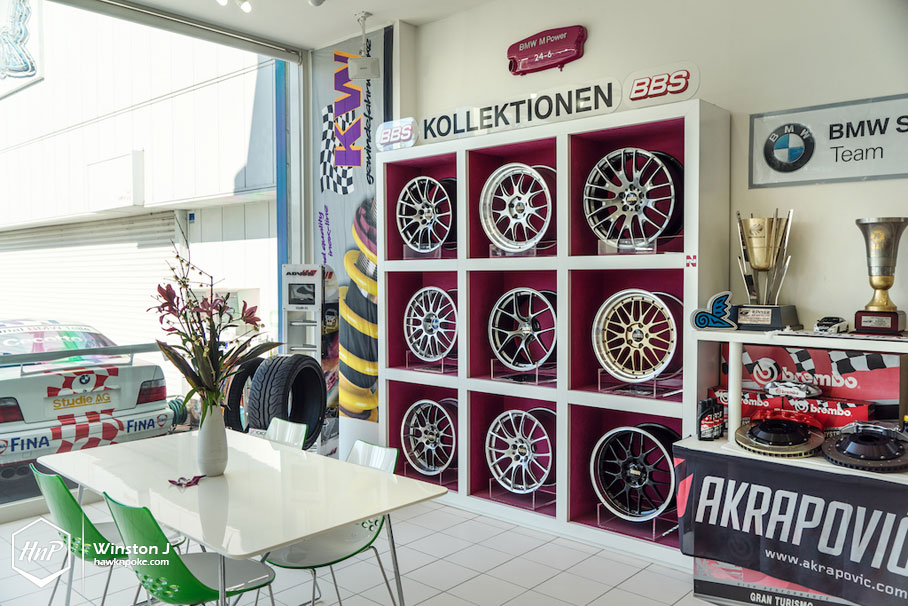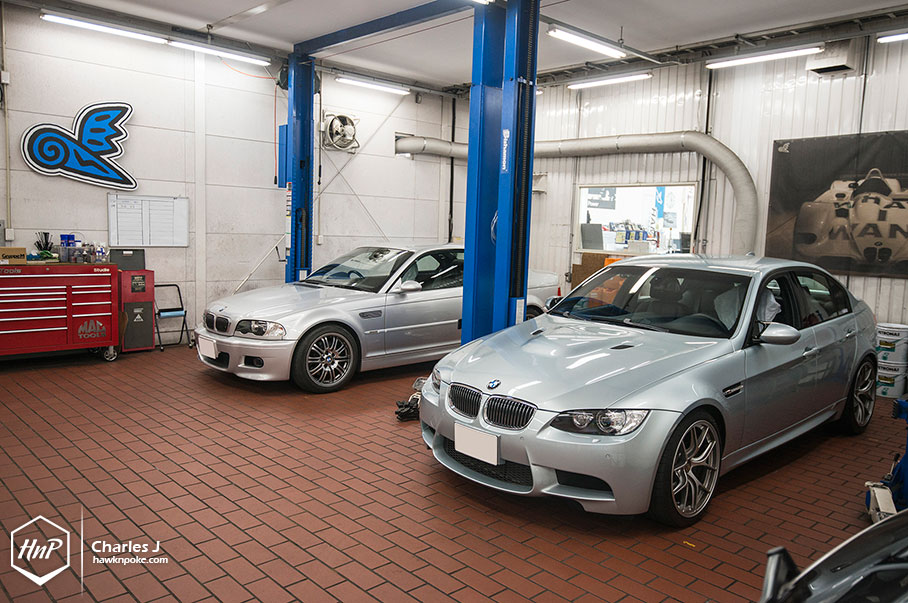 Inside the workshop area, however, things obviously became much more technical and serious. On the brown-tiled floor we were greeted by several customers' M cars and an M235i race car they've currently been working with. It's a special delivery from Germany, complete with wide aero kit and FIA-certified safety cell. Expect this one to be test-tracked around Japanese circuits soon.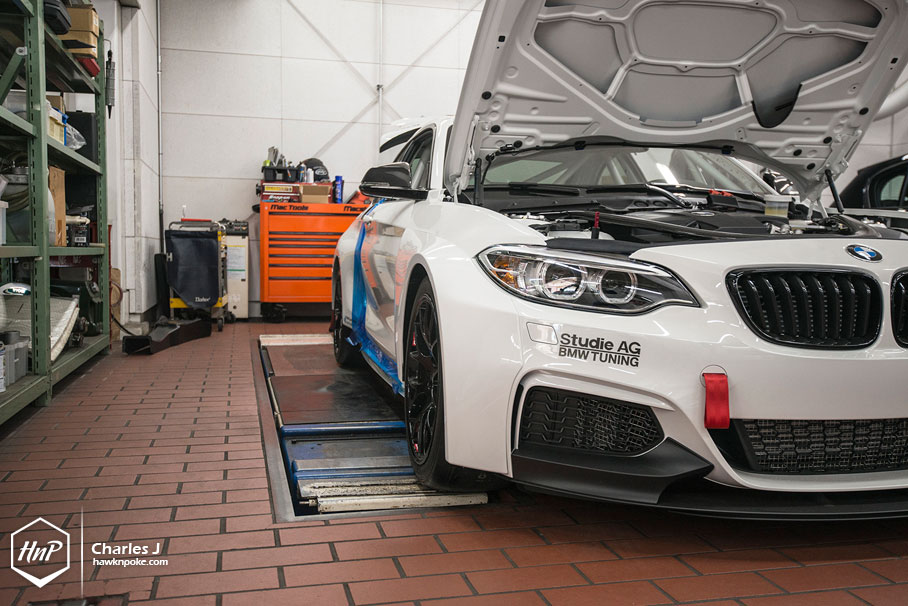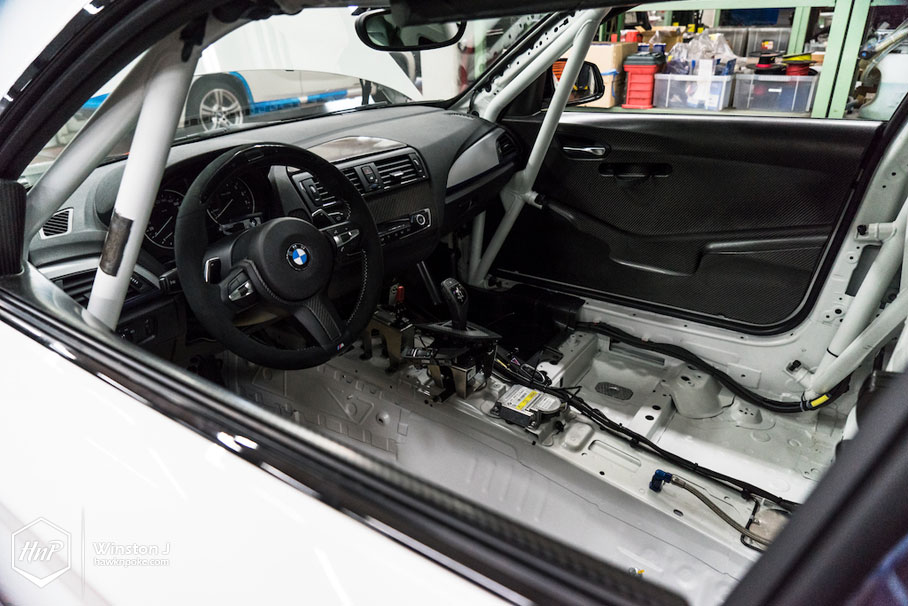 Despite all their love for BMW lifestyle and dress-up products, it's this maintenance-and-tuning area that has become Studie's winning spear. Enriched by their motorsports involvements and experience, they've gained the expertise unmatched by any other. Customers can be left assured that their BMW and M cars are in good hands under Studie's precise and thorough workmanships.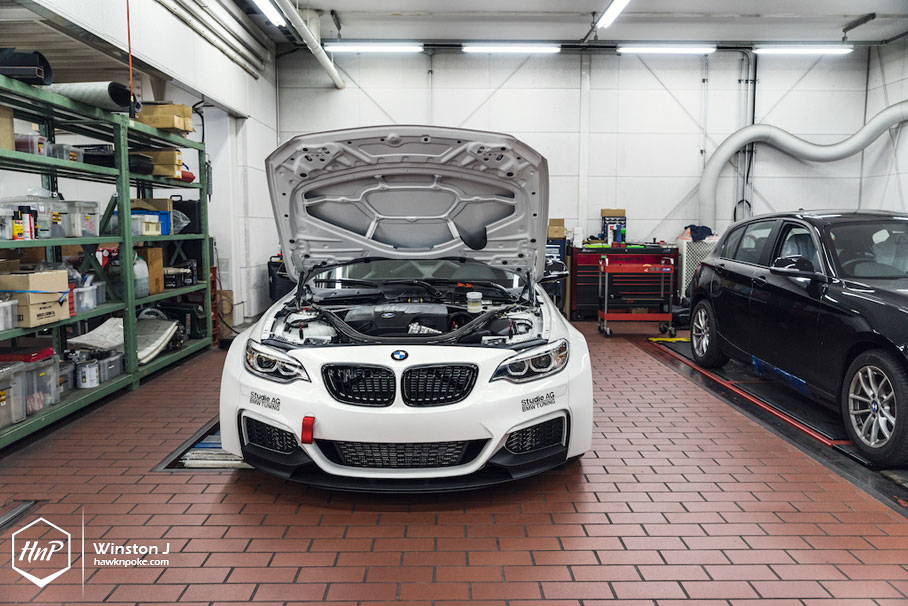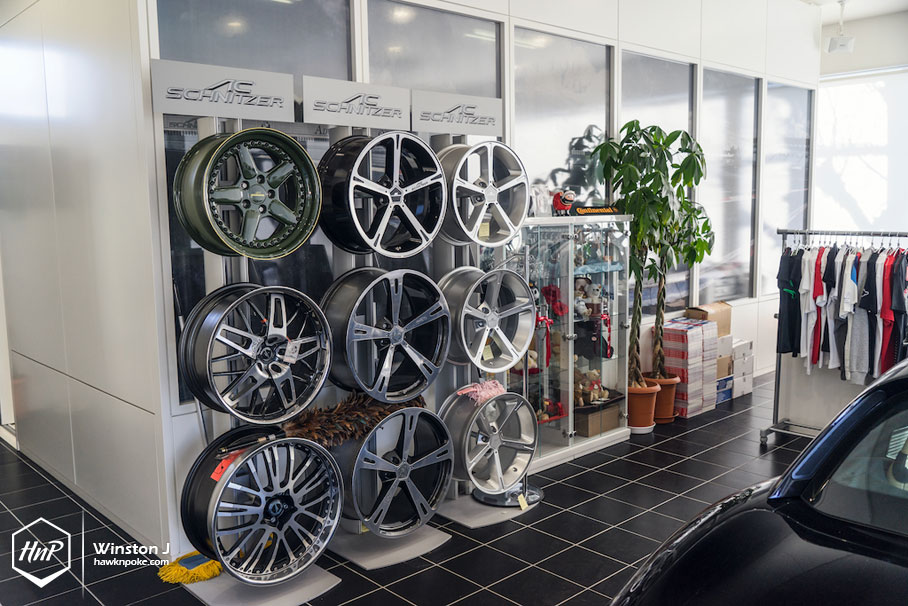 Next to the Studie showroom is this AC Schnitzer show floor that we also stopped by. Bob has been working closely with the German-based BMW tuner to bring these prestigious products for his Japanese customers. An AC Schnitzer Z8 can be spotted as the major artpiece of the room.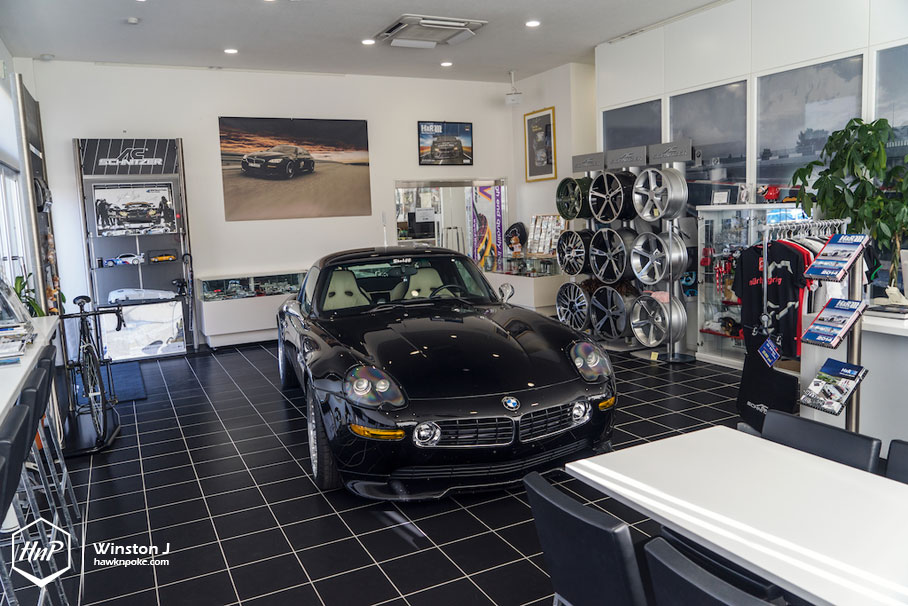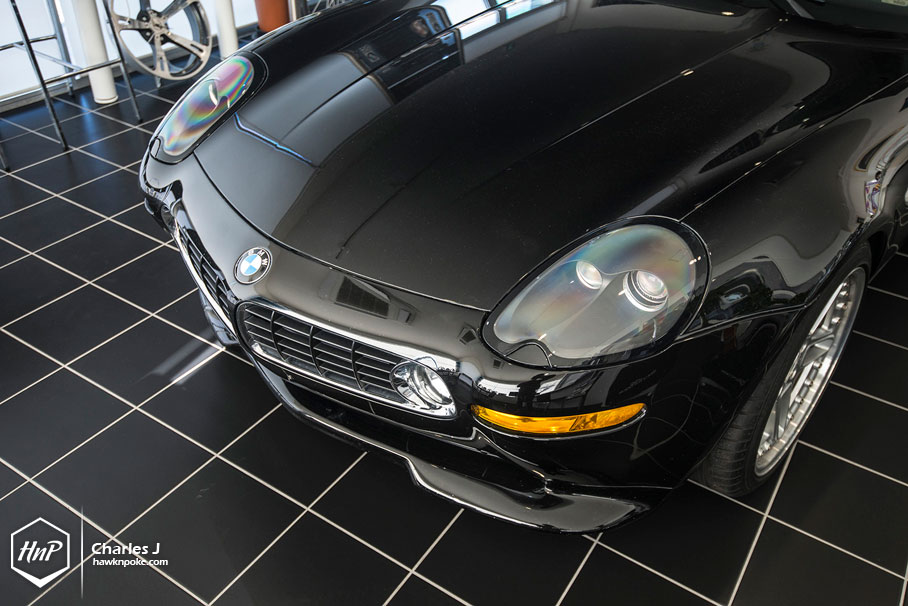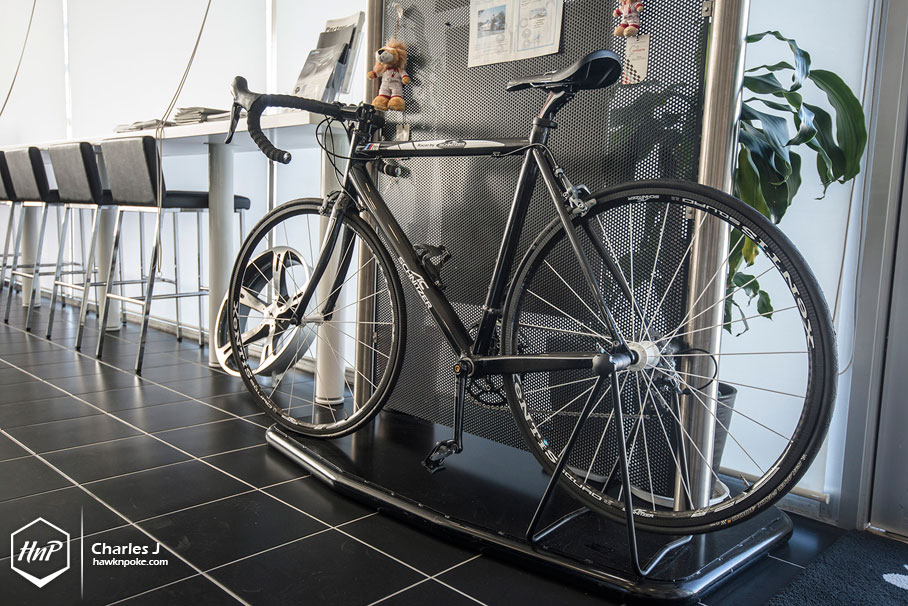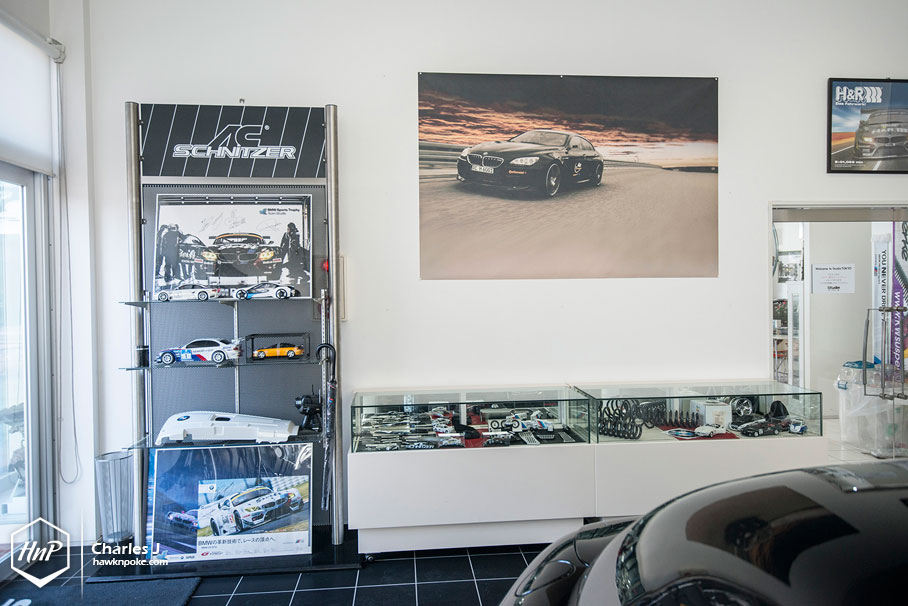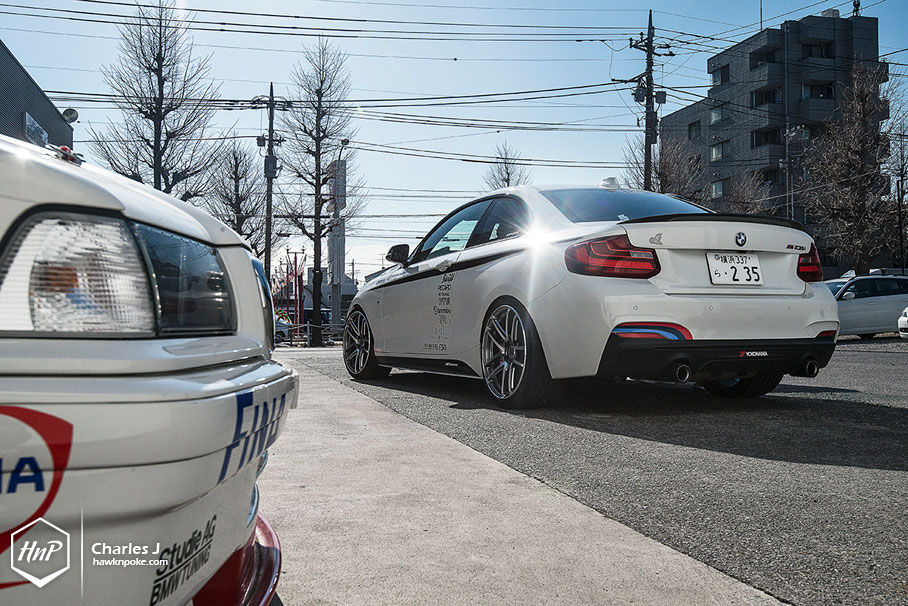 This concludes our tour around the Studie Tokyo showroom and workshop area. Next I'm going to share with you a closer look at the branch's demo car: the M235i tuned for optimum street performance.
Additional Infos
Photography by:
Winston J
Mobile: +6281932092426
Email: winston_jaury@hotmail.com
Charles J
Mobile: +6287886807762
Email: jhons.charles@gmail.com