Impressively Aggressive // Eka's 3 Series F30 on HRE
In 1975, BMW continued the success of their compact BMW 2002 Coupe with the first 3-Series ever produced: the E21. Since then, the 3-Series production was so successful that Mercedes-Benz, the competitor, spent a billion dollar developing a luxurious compact sedan to compete within the same market. In the 1980s, Benz's 190E (W201) was born and became their first attempt in taking over the sporty BMW's popularity. Since then, the rivalry goes on with each manufacturer's models offering totally different kinds of traits despite their similar dimensions. How different? Take a closer look at today's F30 and you'll find out why.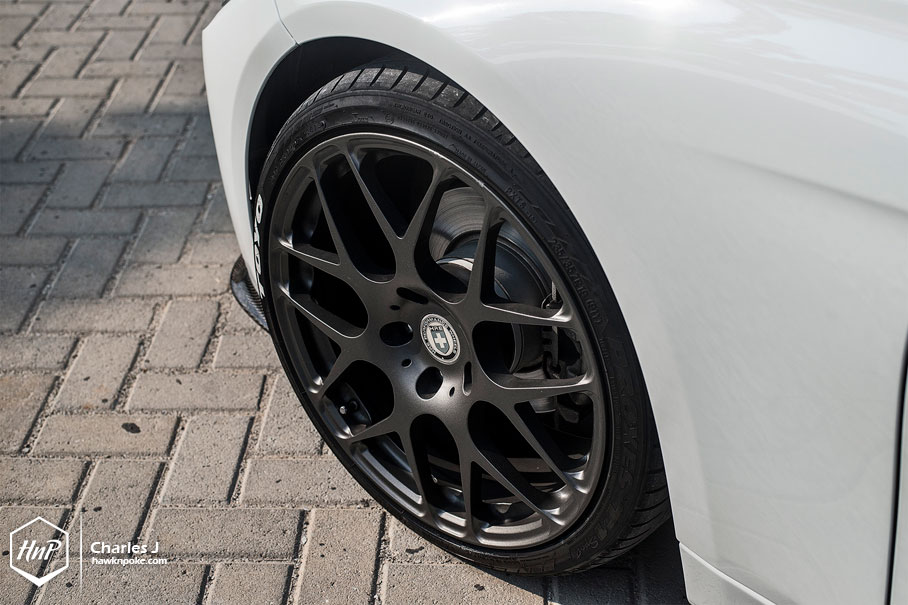 Aggressive. Not only does the new F30 possess Europe's finest build quality, but it also holds a much sportier and eye-catching looks compared to its competitor. The iconic angel's eyes headlamps, for example, has become Eka's favorite aspect of the car. With the newly designed sharp fascia, this new 3-Series became Eka's perfect replacement for his previous Honda Civic EP and Toyota Will VS. From Japanese to Germany, Eka wanted to try a much comfier daily driver without sacrificing any of the tuned Japanese rides' performance.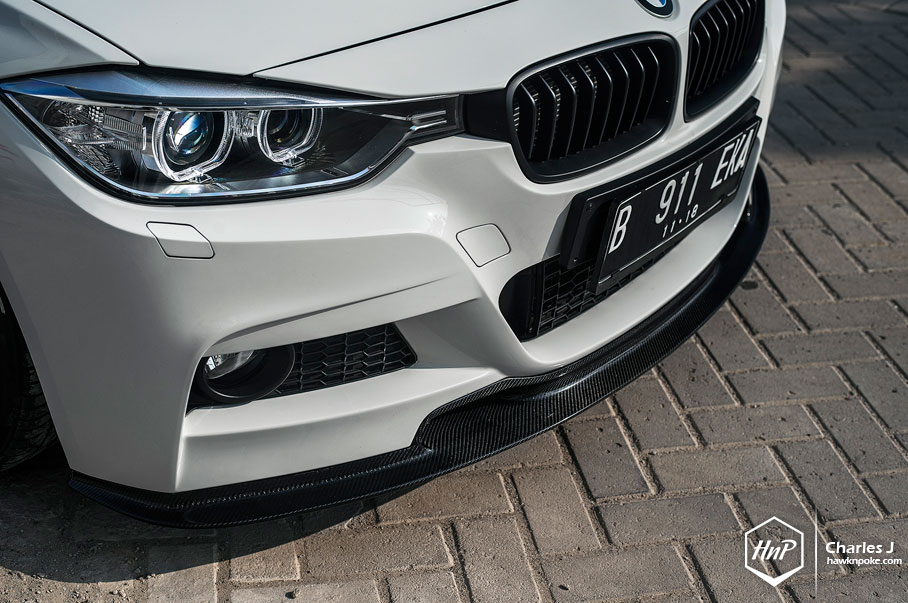 Eka picked up a different approach in modifying his F30 to suite his taste, easily observed with some of the bodykit parts which are uncommon in Indonesia. While the whole kit relies on the popular M Tech bumper, Eka added the unique Varis carbon fibre front lip to complete the look; while the rest of the M Tech parts are made out of carbon too, from the rear diffuser to the ducktail. Exhaust-wise Eka chose to install custom quad-tip catback to suit the diffusers, and paired it with an ER Downpipe to significantly improve the car's performance.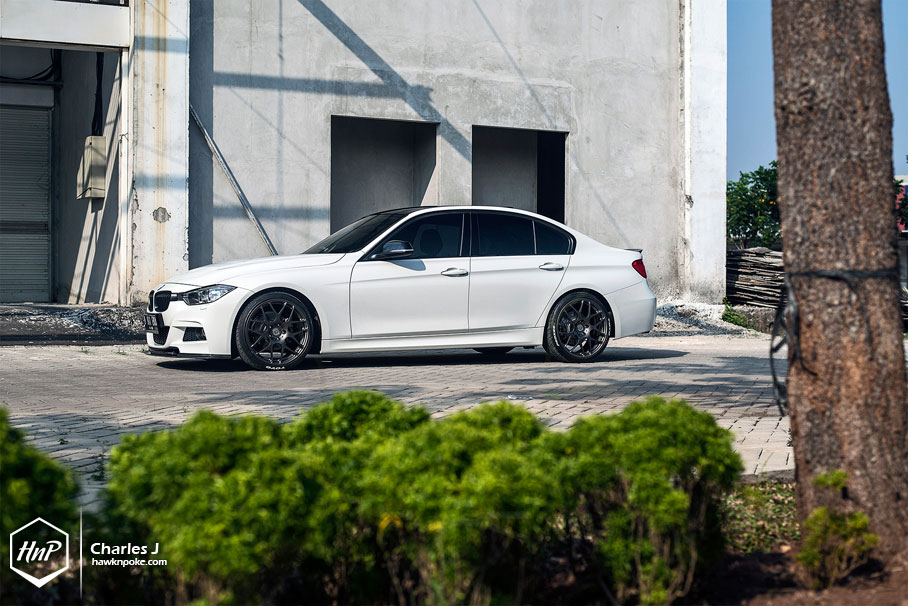 When it comes to wheels, Eka trusted one of the industry's most respected brands: HRE, along with its popular P40 model. With the installation of the 19″ wheels, Eka immediately lowered the ride with the help of Weitec suspension. It is another brand by KW and has now been integrated into their ST Suspension lineup.


Inside, complimenting the F30's sporty interior is an M Performance carbon fiber gearknob, bringing a nice trim of carbon into the cabin.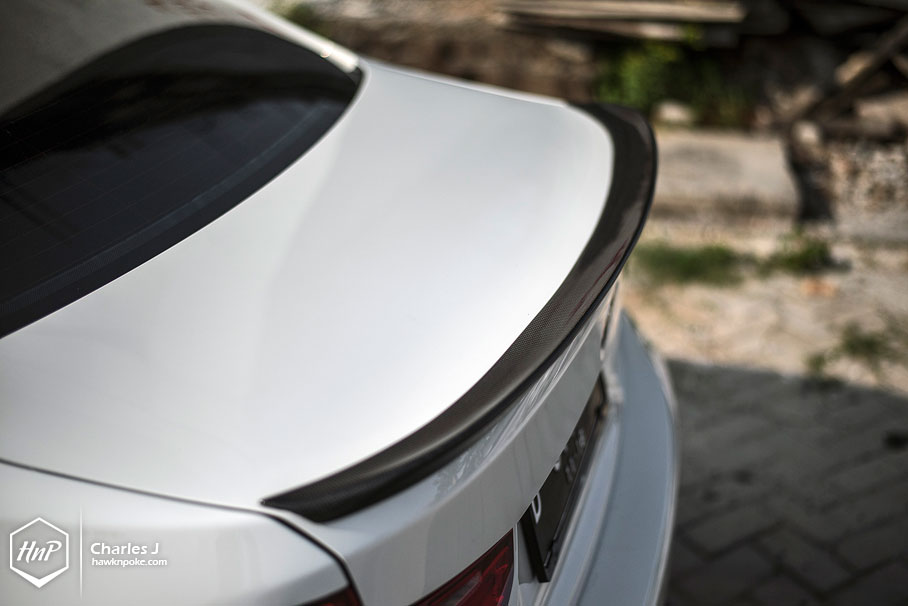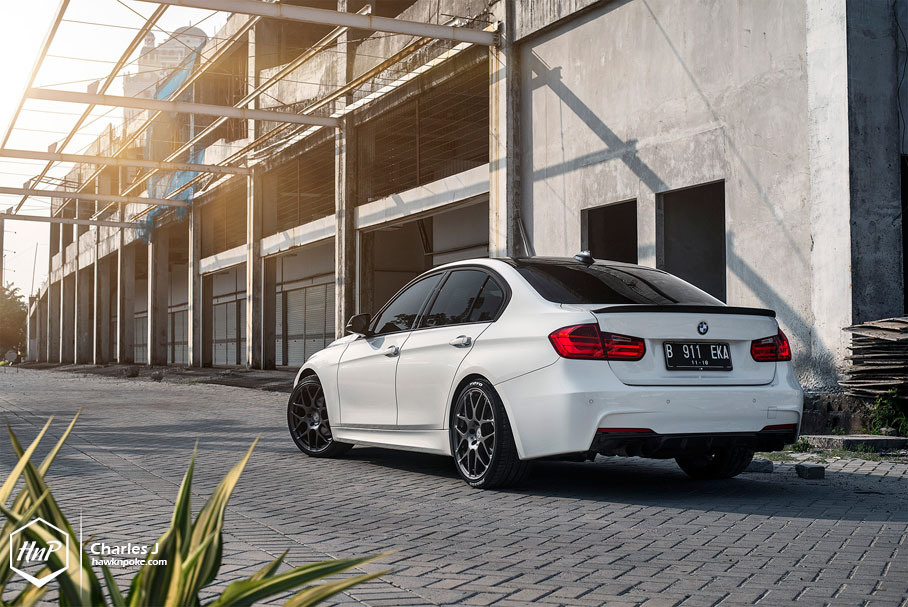 Modification Specs
M Tech bodykit
M Tech carbon fibre difusser
Varis carbon fibre front lip
M Tech carbon fibre duct tail
HRE P40 19″
Toyo proxes tires
Custom quad catback
ER downpipe
M Performance gearknob
Weitec suspension (Now called ST Suspension by KW)
Recommended Oil
TOP 1 Synthetic Oil (Certified by BMW)
Additional Infos
Photography by:
Charles J
Mobile: +6287886807762
Email: jhons.charles@gmail.com