Golden Six // BMW M6 on Forgiato
Gold. The symbol of wealth, luck and prosperity. One of the most praised metal of all times, gold has taken the hearts of many through its various forms of being, from investors's trading currency to lavish spenders' jewelries. Most recently though, the color of gold has also taken the automotive cultures into custody. From gold-finished wheels to gold-color wrapped vehicle bodies. Today I have a prime example of a properly executed gold body wrap: the BMW M6 on Forgiato with a skin in the shade of brushed-gold.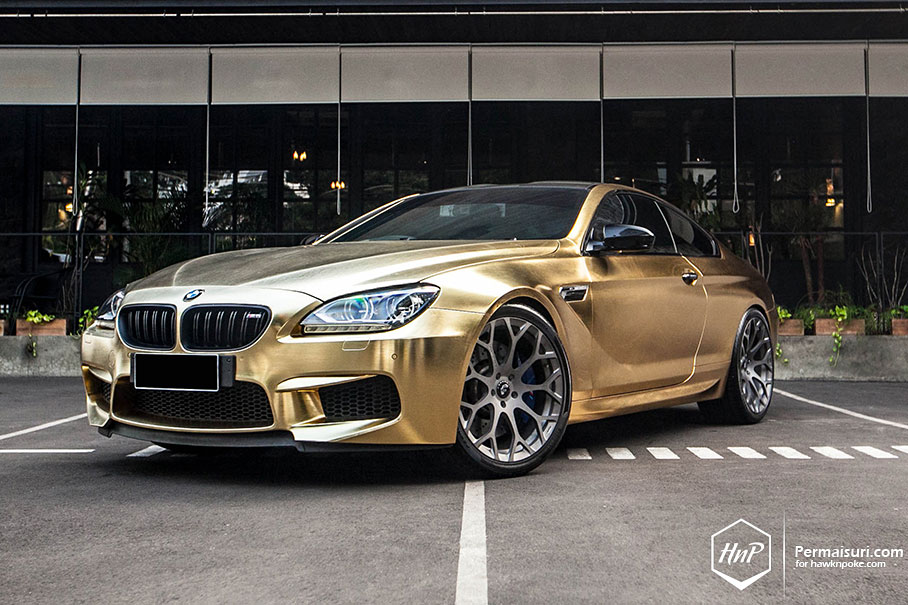 Call it outrageous. We've seen plenty of chrome and brushed finishing touches being done to the higher end vehicles. And that's exactly where they belong. No, it won't work if you're doing chrome body wraps onto Alphards, and it won't work either for a matte-black Brio. It takes a good pair of eyes and taste to carefully select the proper body wrap color for a vehicle.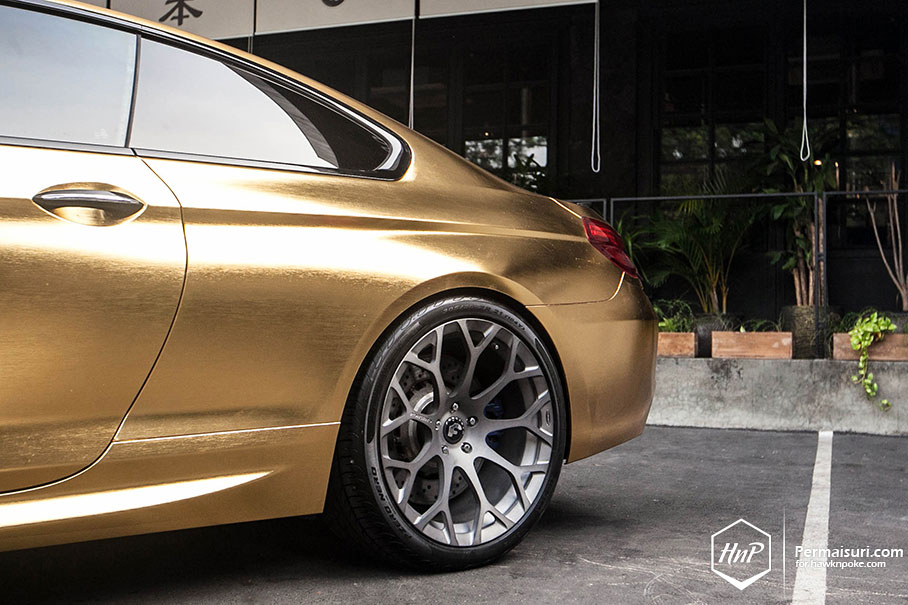 BMW's V8 4.4L grand tourer provided an interesting approach in the performance vs comfort departments. It has enough power to kick up your backspines, yet it also has one of the most forgiving driving dynamics for even the longest road trips. It's a grand tourer after all, the best of best of both worlds, the pinnacle of luxurious daily-drivable sports car.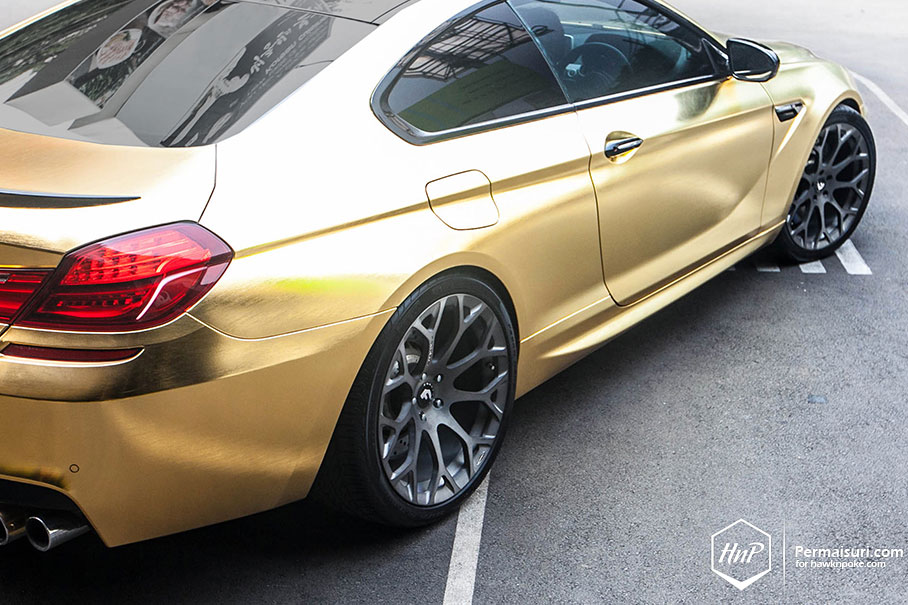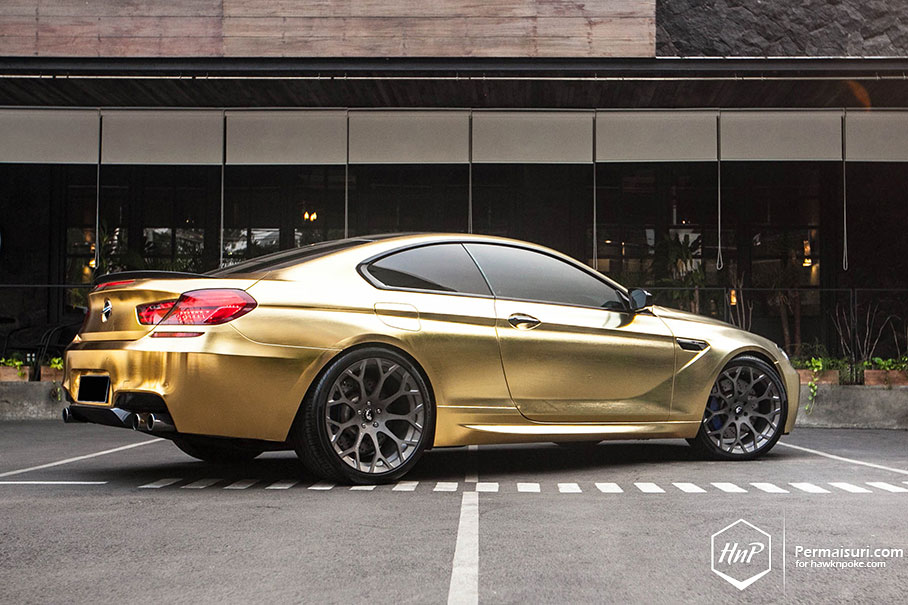 Matte body wraps are almost a thing of the past by now. I've been seeing more and more chromes being done to Lamborghini's, and satin metal wraps on other highend rides. The brushed-gold finishing, though, is definitely one of the hardest color to pull off. However, thanks to the M6's striking personality and the installation of these aggressive Forgiato wheels, the gold brush skin didn't even look out of place. It's a nice compliment to the M6's lavish looks.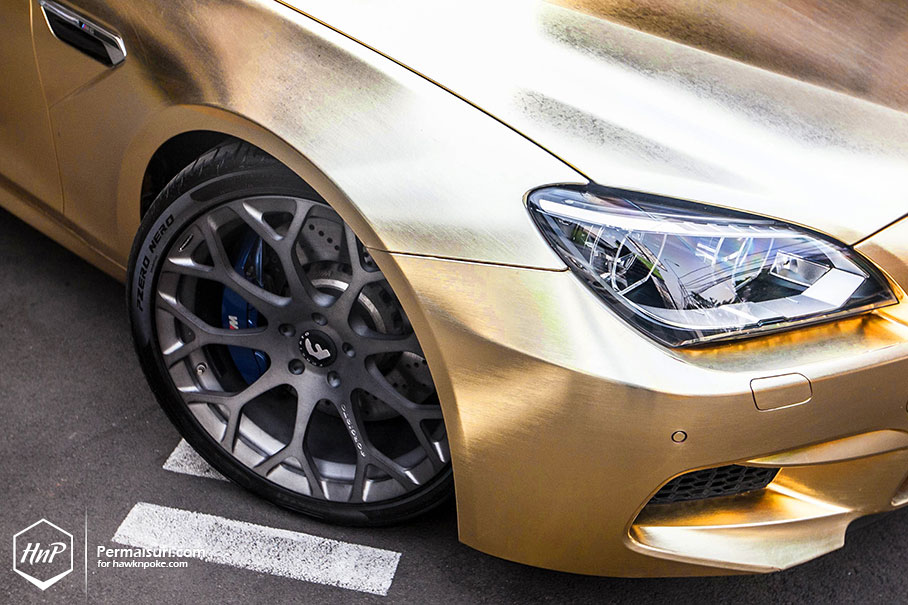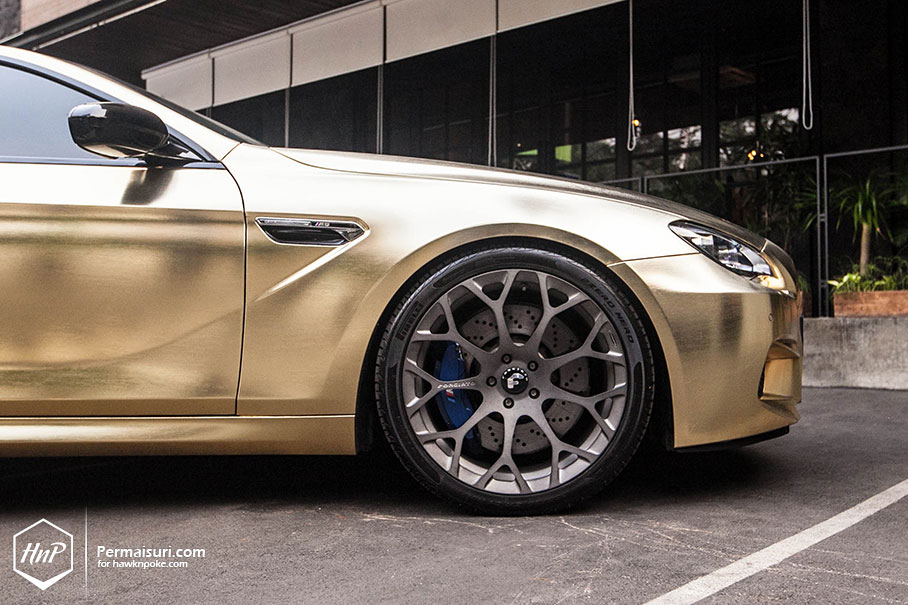 Modification Specs
Forgiato Drea-M 21″x9-10
Pirelli P Zero Nero
Akrapovic exhaust
Recommended Oil
TOP 1 Synthetic Oil
Additional Infos
Dressed up by:
Permaisuri