The New Heir is Here // Golf MK7 on BC Forged
Seven generations and 29-million units later since 1974, now comes the MK7 version of Europe's hot hatch king – the VW Golf. Sharper, lighter, and more functional than ever, the MK7 Golf rises up to be the king's new heir in pursuing the prestigious title of "World's Car of the Year" (in 2009 and 2013 the Golf MK6 managed to win the awards). Announced on September 2012 and shipped worldwide later that year; it wasn't until the early 2014 that Indonesian owners started receiving their prized deliveries. And what I'm featuring today is definitely one of the firsts to be modified!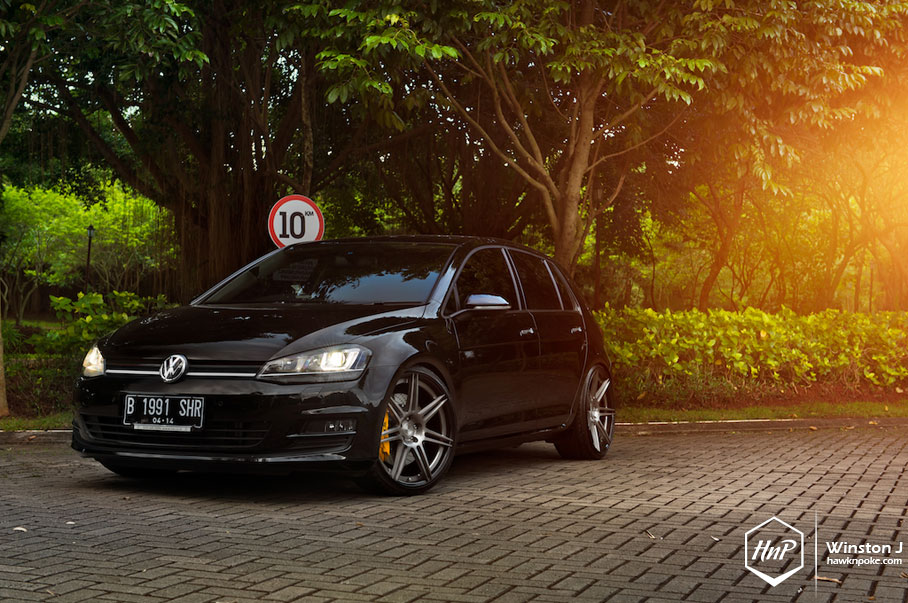 VW's unbeatable all-around package. Often deemed as the world's car of the year, yet having no single aspect actually standing out on the car is VW's almost-magical Golf formula. Never been the fastest car for its price, nor the roomiest, nor the cheapest to run. Yet VW's combination of great efficiency, spacious interior and outstanding drivability has rocketed the Golf's popularity ever since 1974. An icon to own.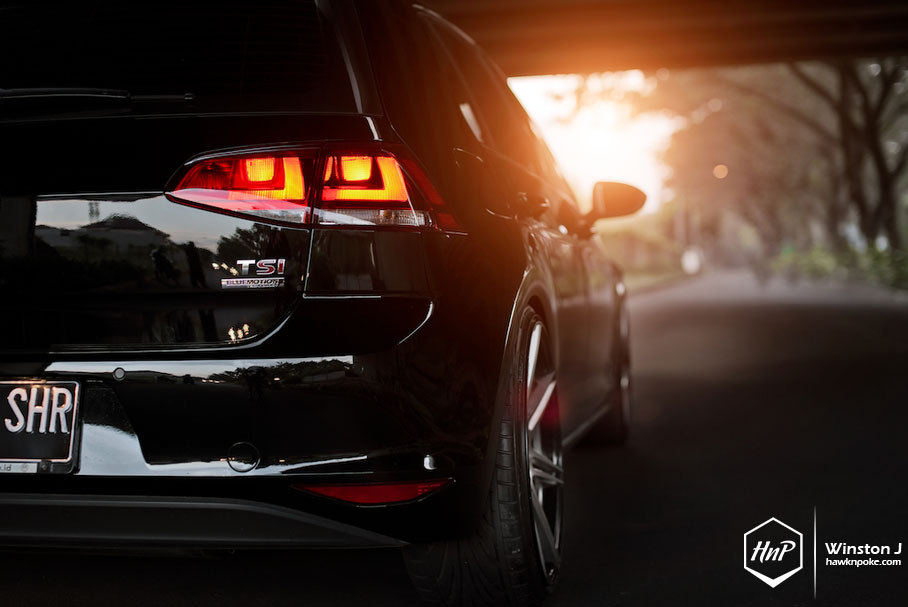 Meet Lukman and his newly delivered MK7 Golf. Fresh off the VW dealer's floor, Lukman immediately planned his ways into upgrading the Golf's engine performance and footworks. Apparent from the much larger wheels diameter is the installation of these multi-piece BC Forged wheels. Compared to the MK6, the MK7 has obviously been designed by VW to accomodate much larger wheel diameters and widths. I could've never imagined fitting such 20″x8.5-9.5 specs onto the MK5 or MK6; yet they aren't looking so overlysized on this new heir.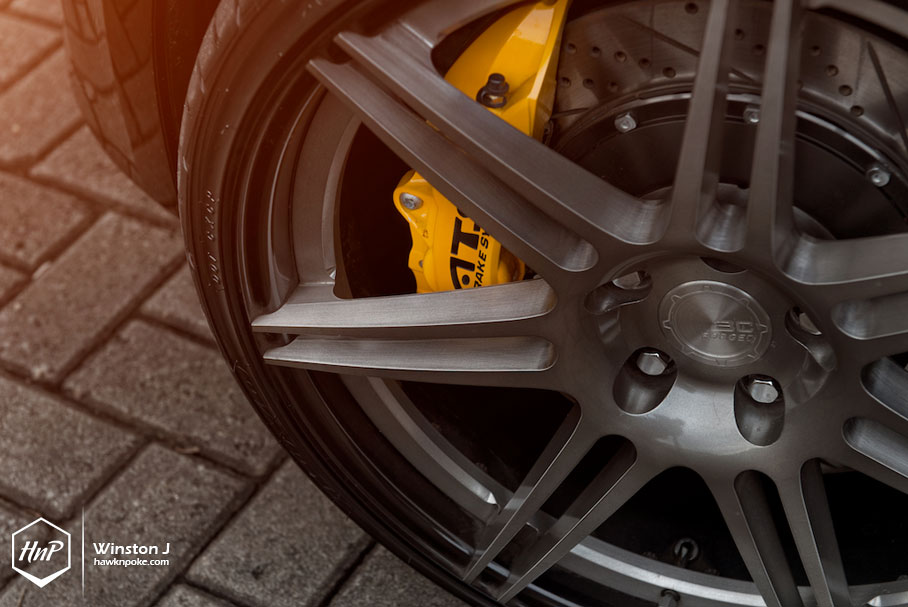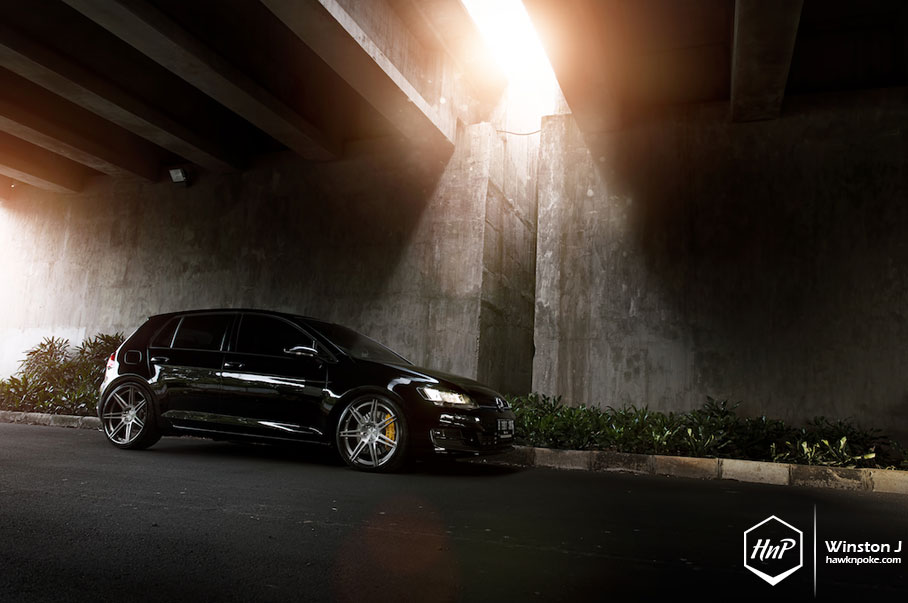 Larger and roomier all-around, yet still lighter than the MK6. How's that even possible? Well thanks to VW's new MQB platform. This hot hatch has managed to gain much more functionality without hurting its performance a single bit.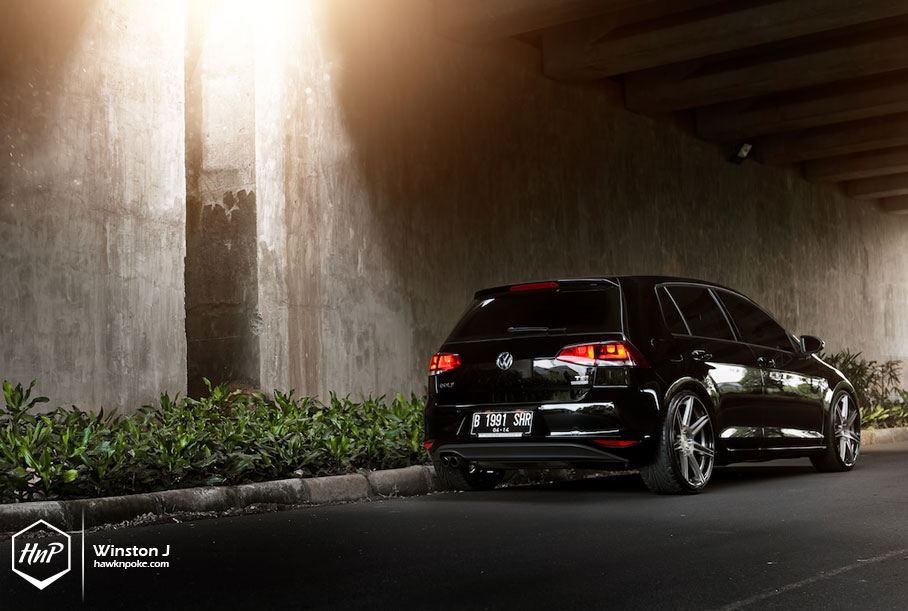 Design done right. Even without the Golf badge, any enthusiast would've immediately recognized the MK7 from its iconic Golf proportions. An evolution from the MK6's styling, yet with an all-new chasis and interiors underneath. Now those are some great value propositions for new car buyers to consider. This is the evolution of MK6's twice-world-car-of-the-year formulas.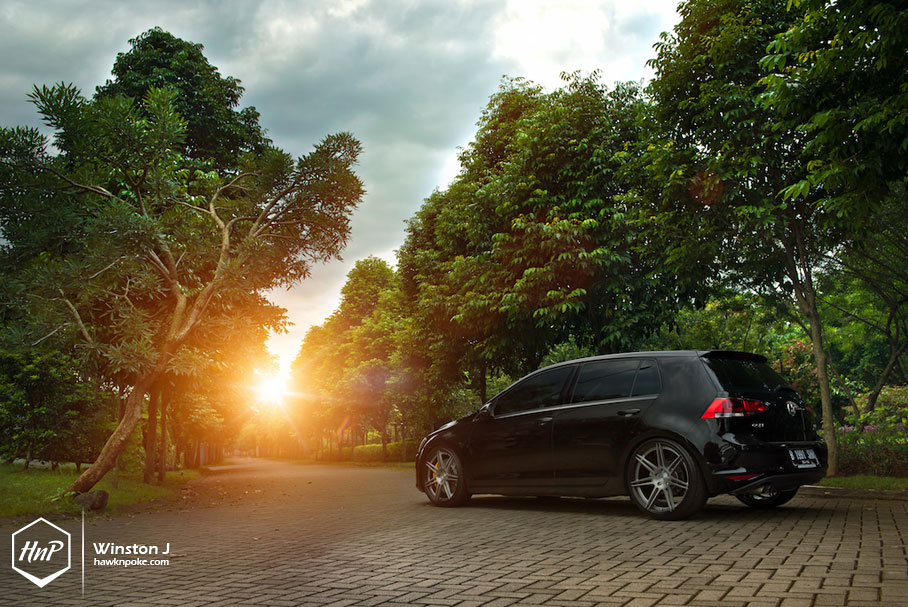 MQB platform, often described by VW as its multi-purpose high-tech platform, has been designed to be as flexible as possible, allowing them to build plenty of their future lineups from one single highly-customizable platform. From the new Polo to VW's seven-seater SUV, for example, VW is going to build them upon the same MQB platform. That's efficiency at its finest.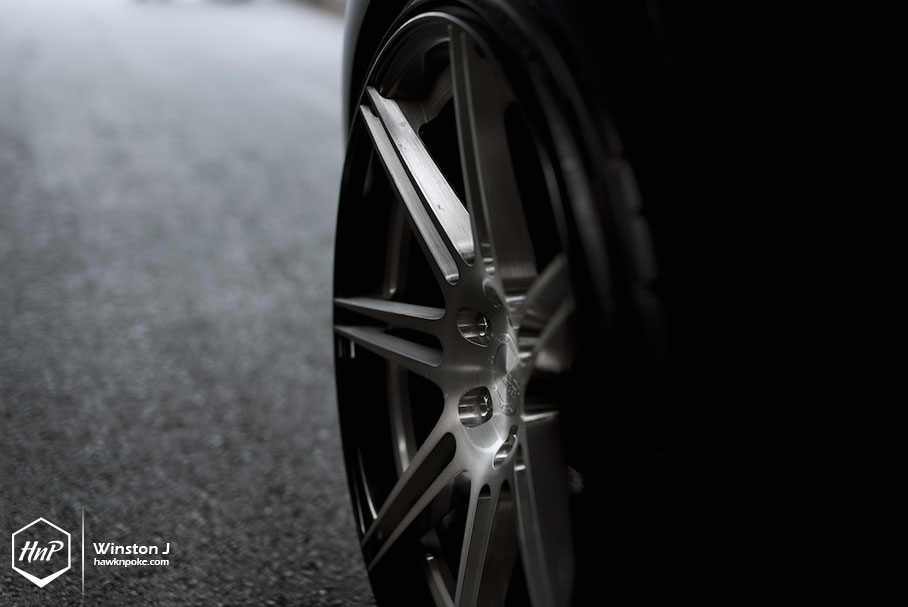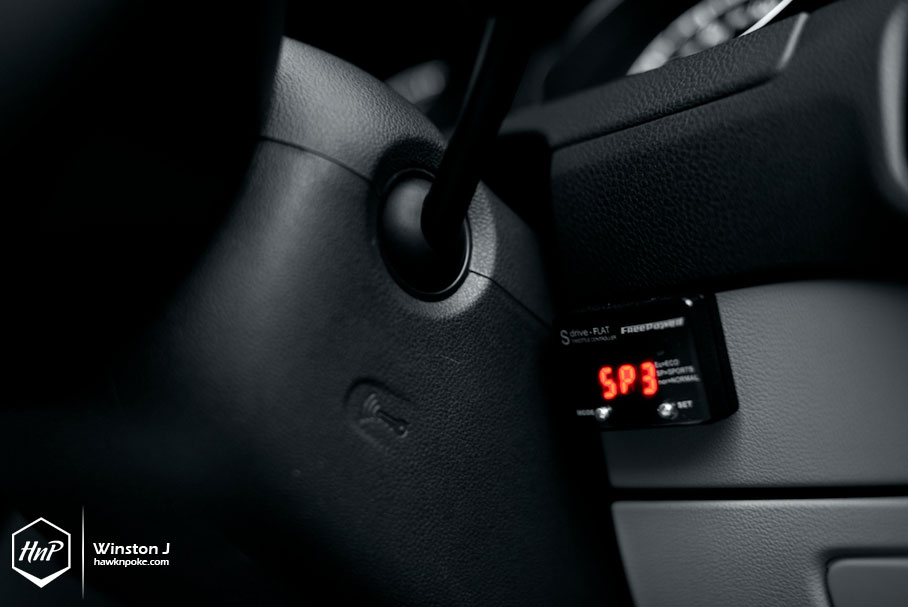 Boosting the TSI engine's performance are the installation of Ecutech tuning box, throttle controller and K&N air filters. Now these are some great daily-driving oriented upgrades done by Lukman to enhance the hot hatch's responsiveness and accelerations.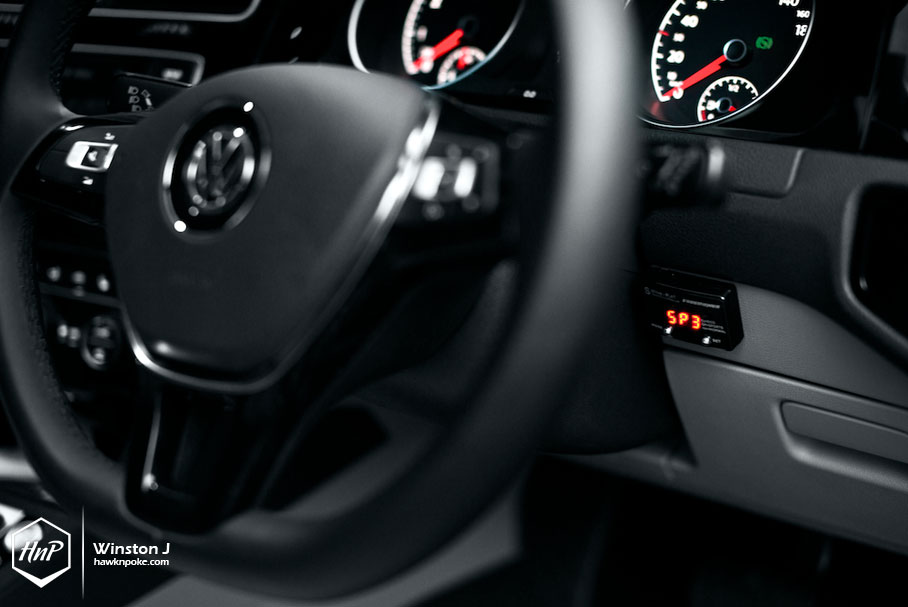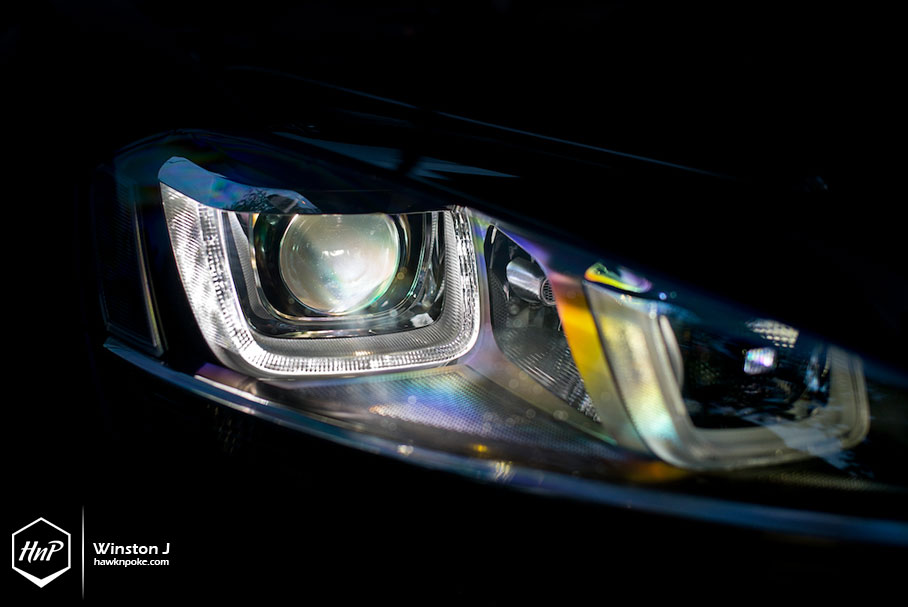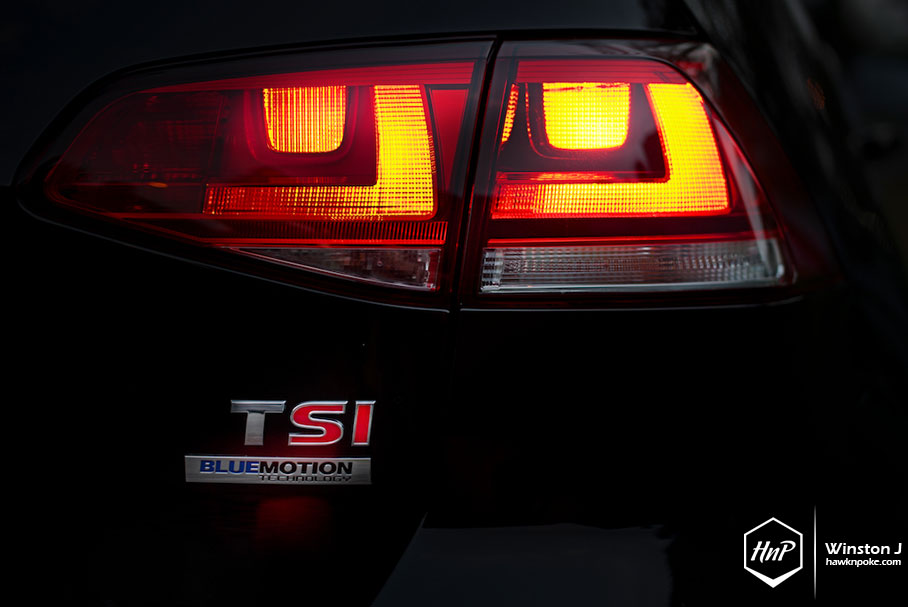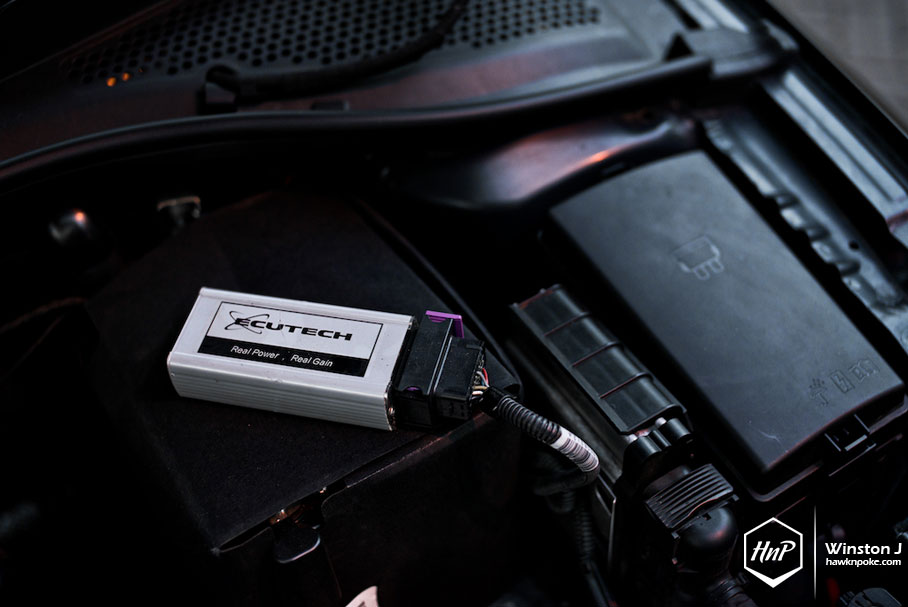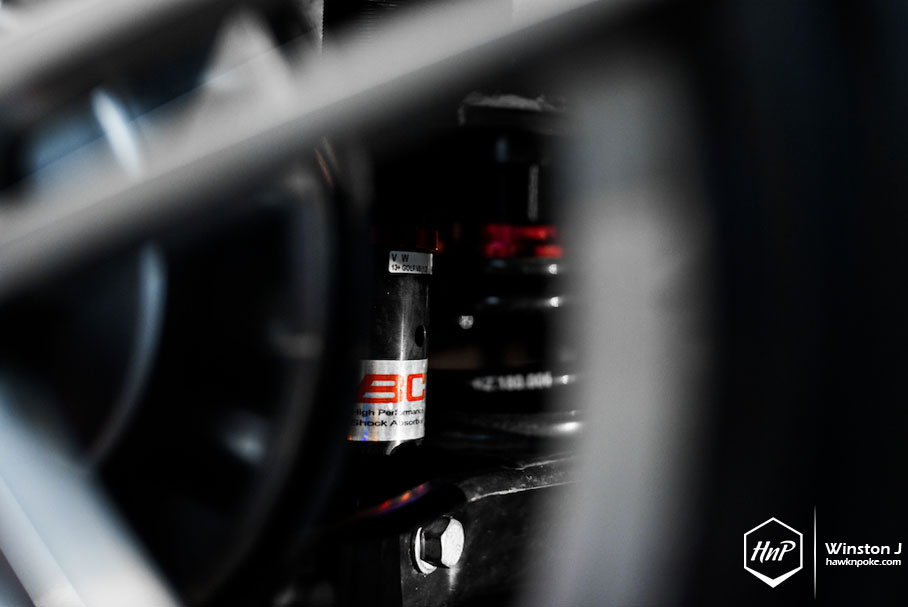 Modification Specs
ENGINE ETC
Ecutech Power Box
K&N Air Filter Replacementair filter
Free Power Throttle Controller
WHEELS ETC
BC Forged HB27 20″x8.5-9.5
Toyo Tires T1R 235/30 245/30
BC Racing coilover
ATS Big Brake Kit 350mm 4pot
ATS Brake Lines
Recommended Oil
TOP 1 Synthetic Oil (Certified by VW)
Additional Infos
Photography by:
Winston J
Mobile: +6281932092426
Email: winston_jaury@hotmail.com