Frozen in Time // Ferdian's Mint M30B35 E28
Another classic car sequel from Winston on today's menu. You might've seen his take on the 1968 Datsun posted several days ago. Today he has sent me yet another classic ride. It's Ferdian's 1988 BMW E28 5-Series. Not just another E28 by any means, this particular German time traveler has undergone some serious mods under the bonnet. Let's have a look.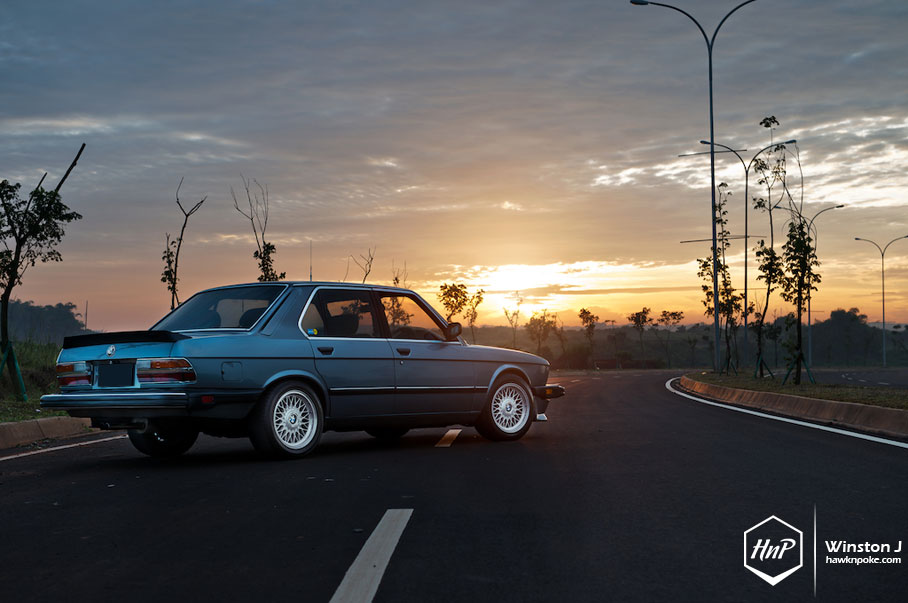 Looks-wise, you might have not noticed those BBS wheels. Wearing the OEM BMW center caps, these timeless mesh-style beauties complemented the classic Euro in a very subtle manner.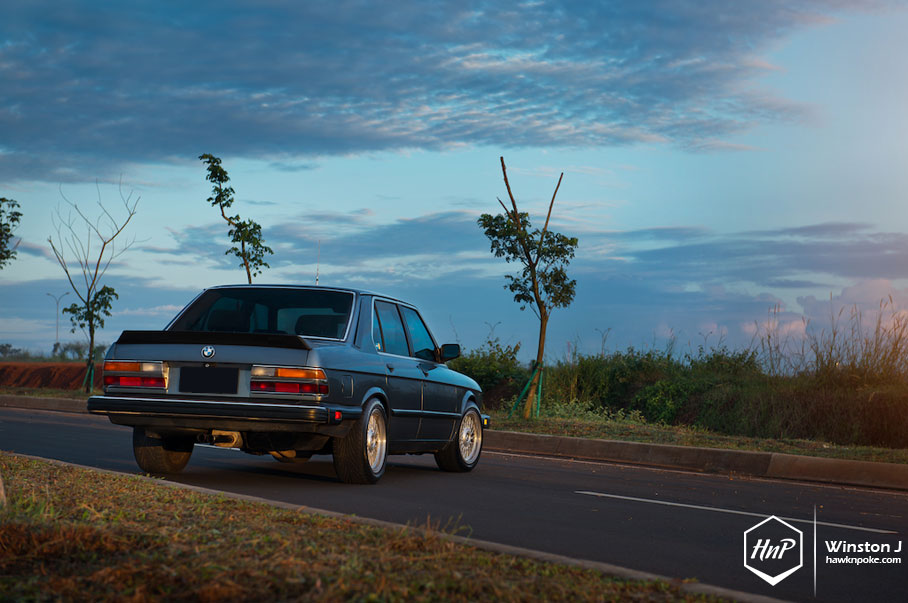 Bilstein sports shock absorbers have been chosen as the suspension of choice by Ferdian. Effectively lowering the ride just-nice to keep the OEM look he's been after.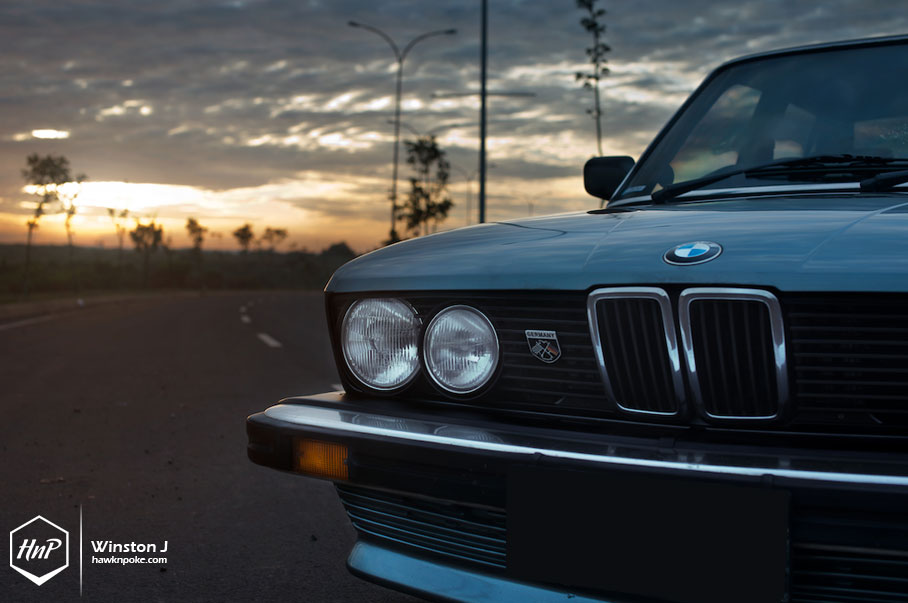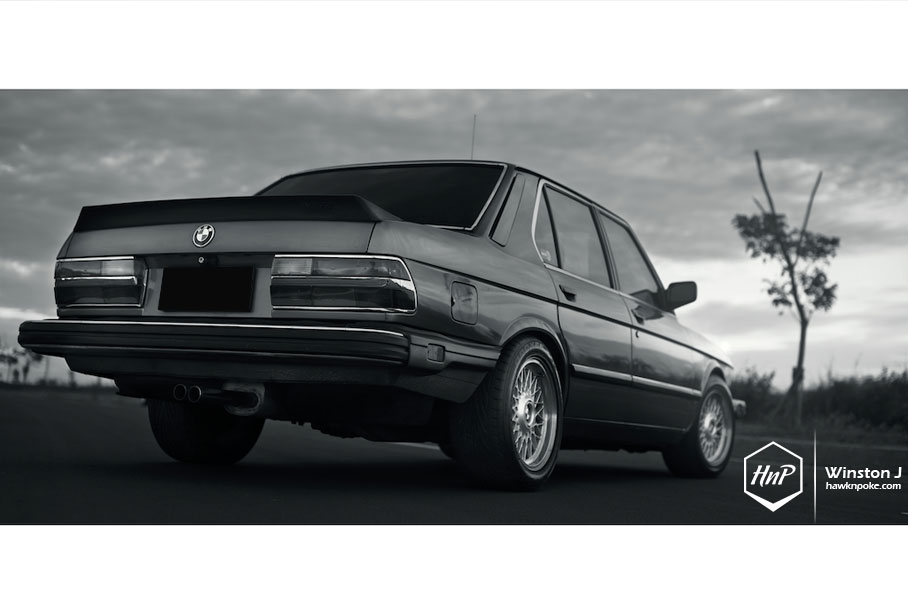 When it comes to classic cars, often it's the most subtle mods and details that set these things apart from the rest. The Viola rear spoilers, for example, is a very nice aerodynamic touch found on Ferdian's ride.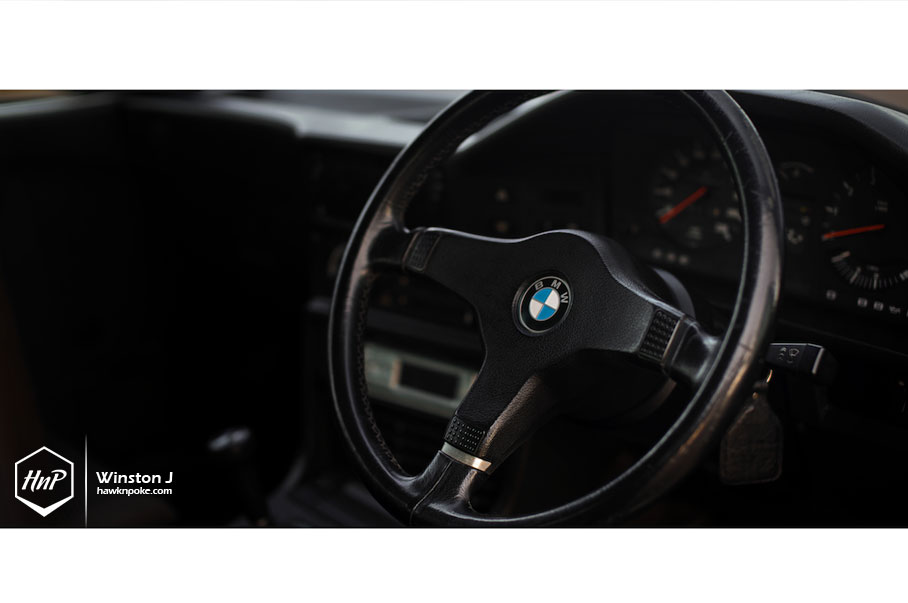 The interior has mostly been kept intact, apart from the M-tech steering wheel and gear knob.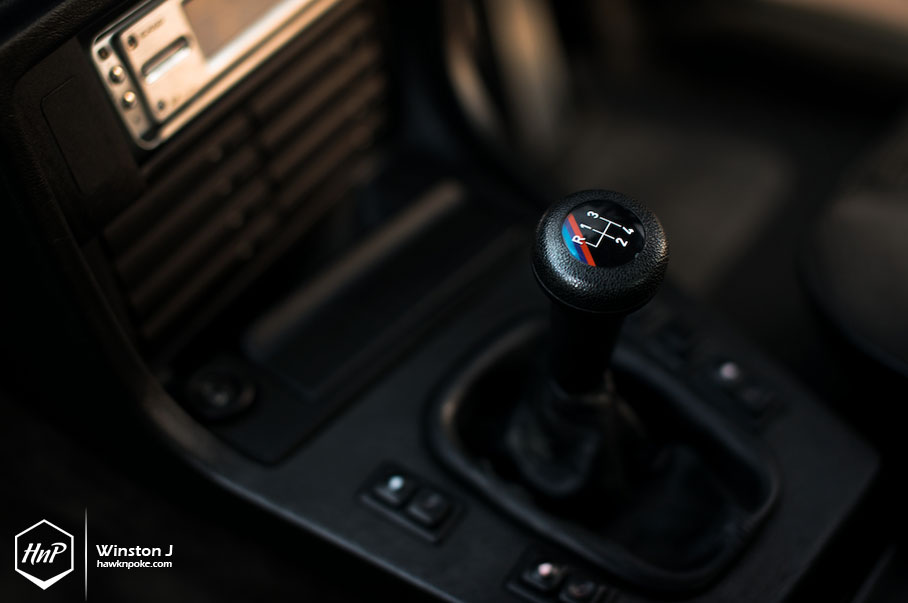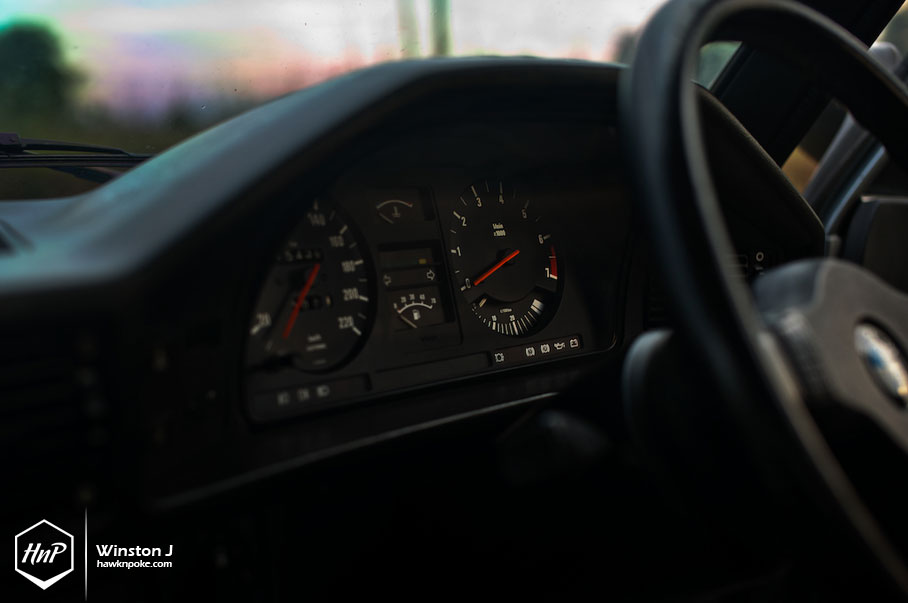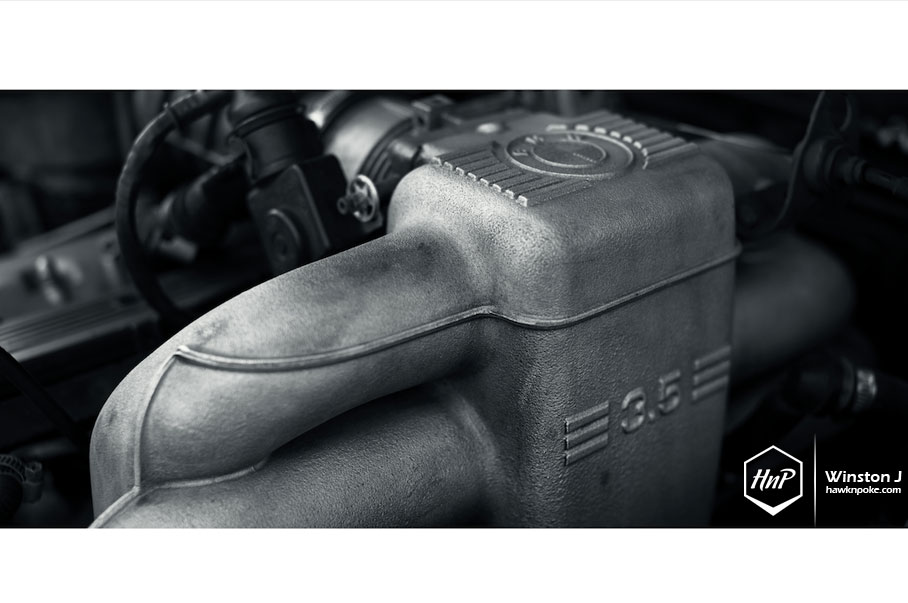 Nowhere near as humble as the exteriors, a M30B35 3.5L engine can be found powering this E28. Such engine swap has bumped its horsepower figure close to 220HP, a remarkable number for a pre-1990 car. As a comparison, an E28 M5 at that time produced 'only' 252HP.
The M30B35 engine itself doesn't actually come as standard on any E28's. It was commonly found on E34's and other BMW models instead.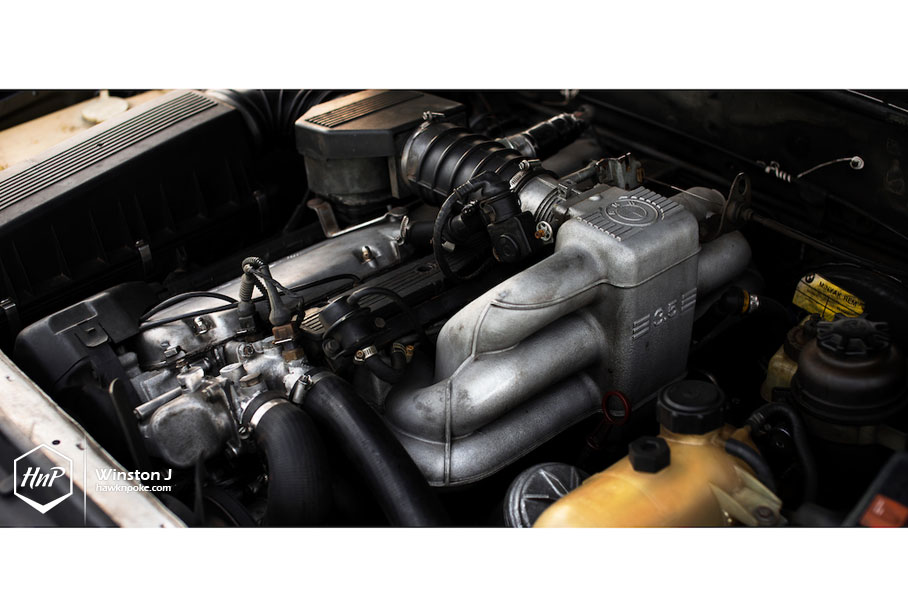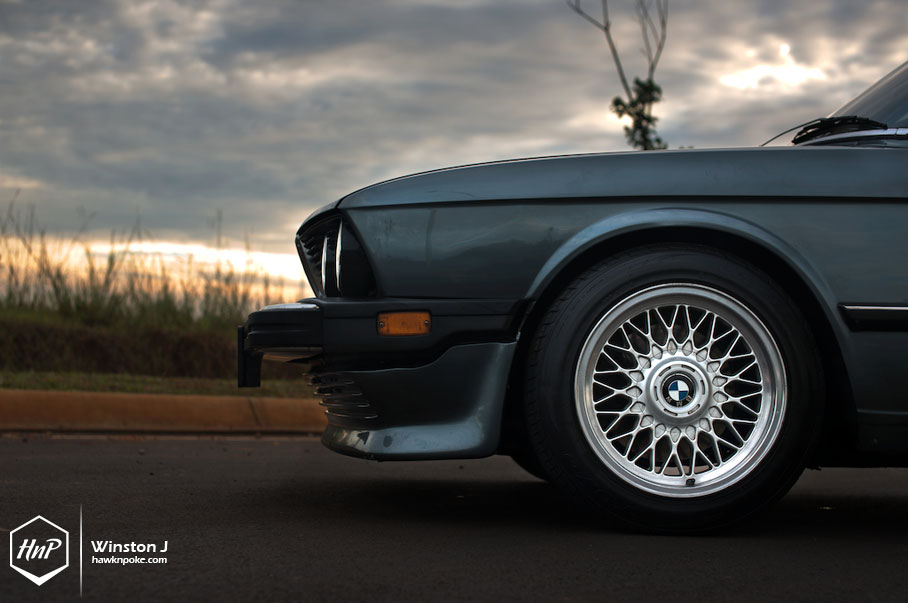 Ferdian likes driving this car around, a lot. He especially loves the 'sharknosed' front look and the inexistence of interfering electronics (EBD, stability, etc) normally found in modern BMW's.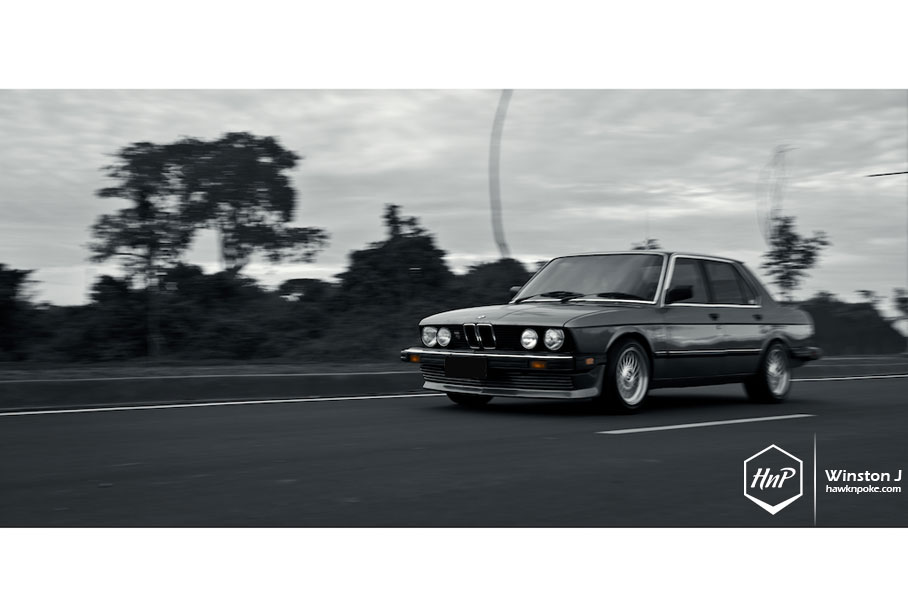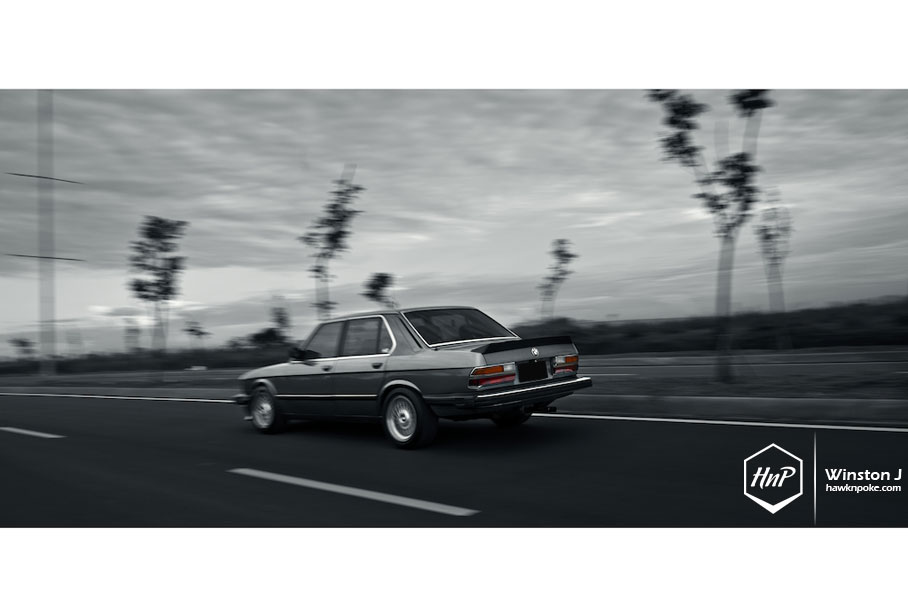 Modification Specs
ENGINE ETC
M30B35 Engine swap
Port n polished
535i LSD
Close-ratio Gearbox
535i Disc Brake
535i Caliper Kit, Pad, Booster
Custom Muffler
WHEELS ETC
Bilstein sports shock absorber
BBS RZ 16″x8.5
Toyo 205/55 225/50
INTERIOR ETC
OBD Display
Original Seats Houndstooth pattern
M-tech 1 Steering wheels
M-tech Gear Knob
BBS front Spoiler
Viola Heckspoiler
RECOMMENDED OIL
TOP 1 Synthetic Oil
Additional Infos
Photography by:
Winston J
Mobile: +6281932092426
Email: winston_jaury@hotmail.com